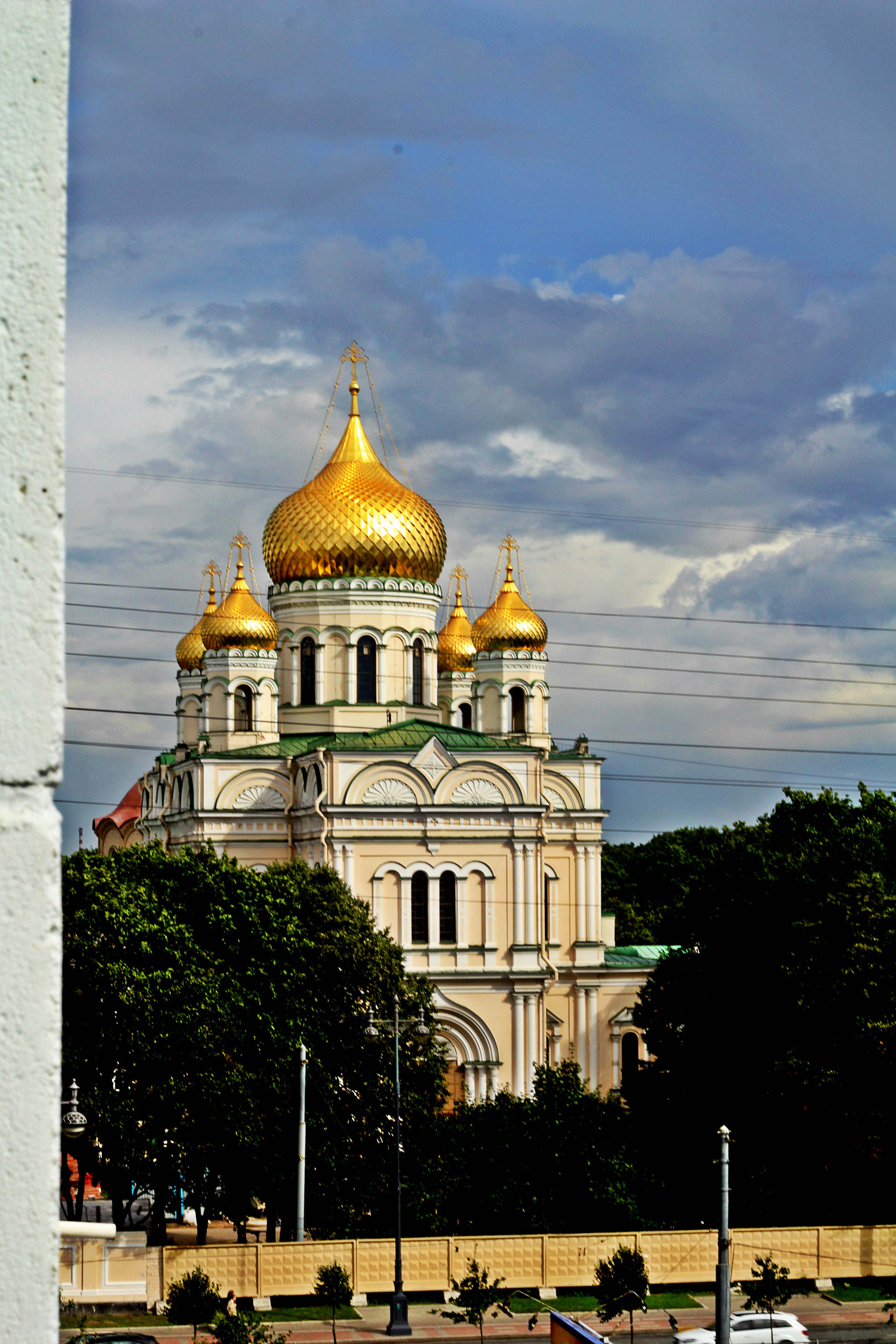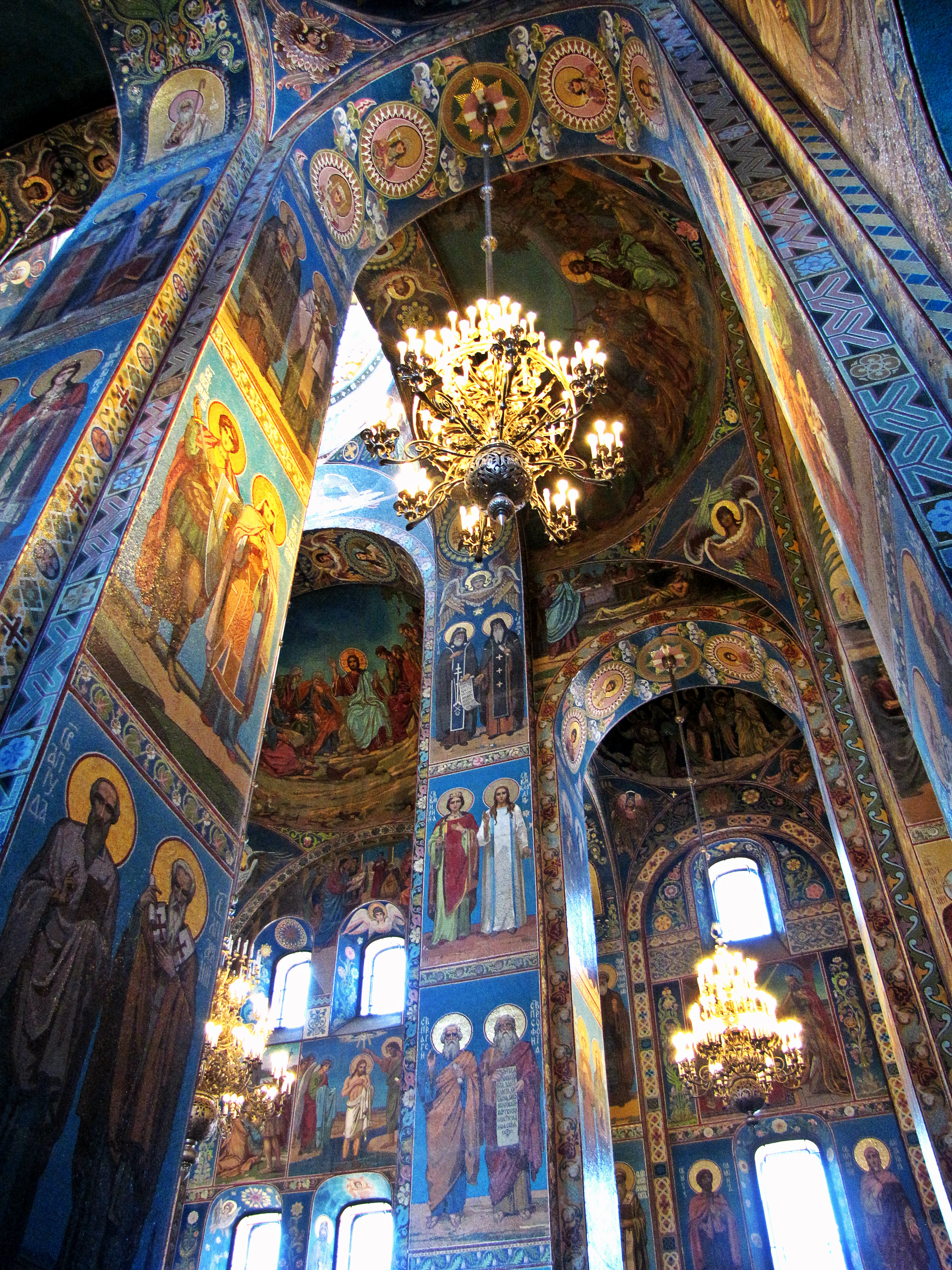 I am writing this to you from Russia. Kind of cool, right? I'm here for work (that first photo up above is the view from my office), and I'm certainly working a lot, but with only a few nights of planned activities, I'm also totally free to explore once I leave the office. (And watch Revenge on the treadmill, but that's probably not blog-worthy material.) Last night I wandered around snapping pictures as much as I wanted – a luxury of walking alone – stopping by a shop for a slice of cabbage pie for dinner and another, smaller slice of apricot pie for dessert. The light was beautiful, the weather cool, dry, and breezy, and even though I initially wasn't thrilled about coming back to Russia only two weeks after my last visit, I've been enjoying it. I studied Russian in high school and college, but after going almost three years without practice, I feel like I've just barely been getting around. That is, until today, when my colleagues here decided that my Russian comprehension was good enough that all meetings would switch to being held in Russian – which is one way to very quickly remember everything you've been taught.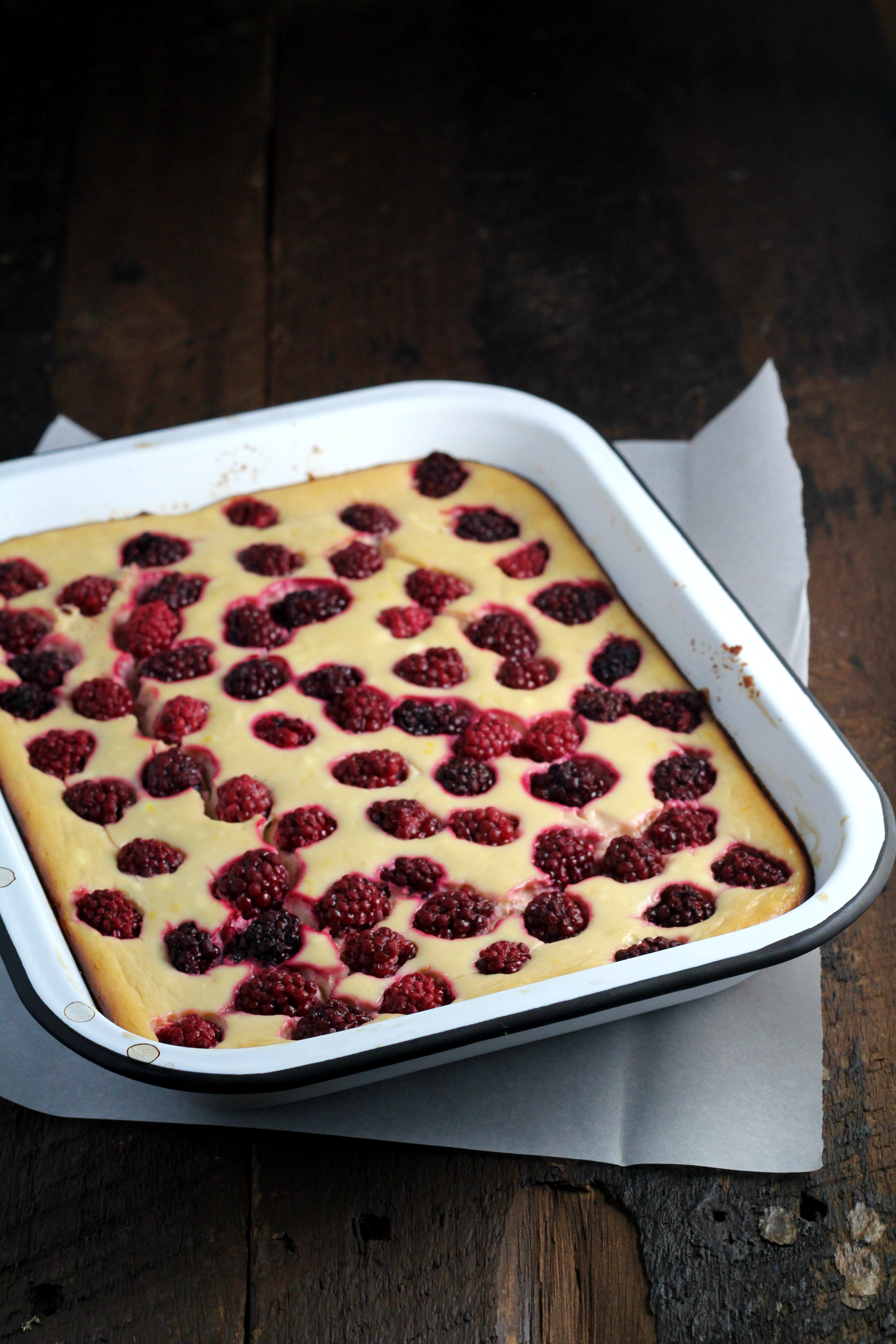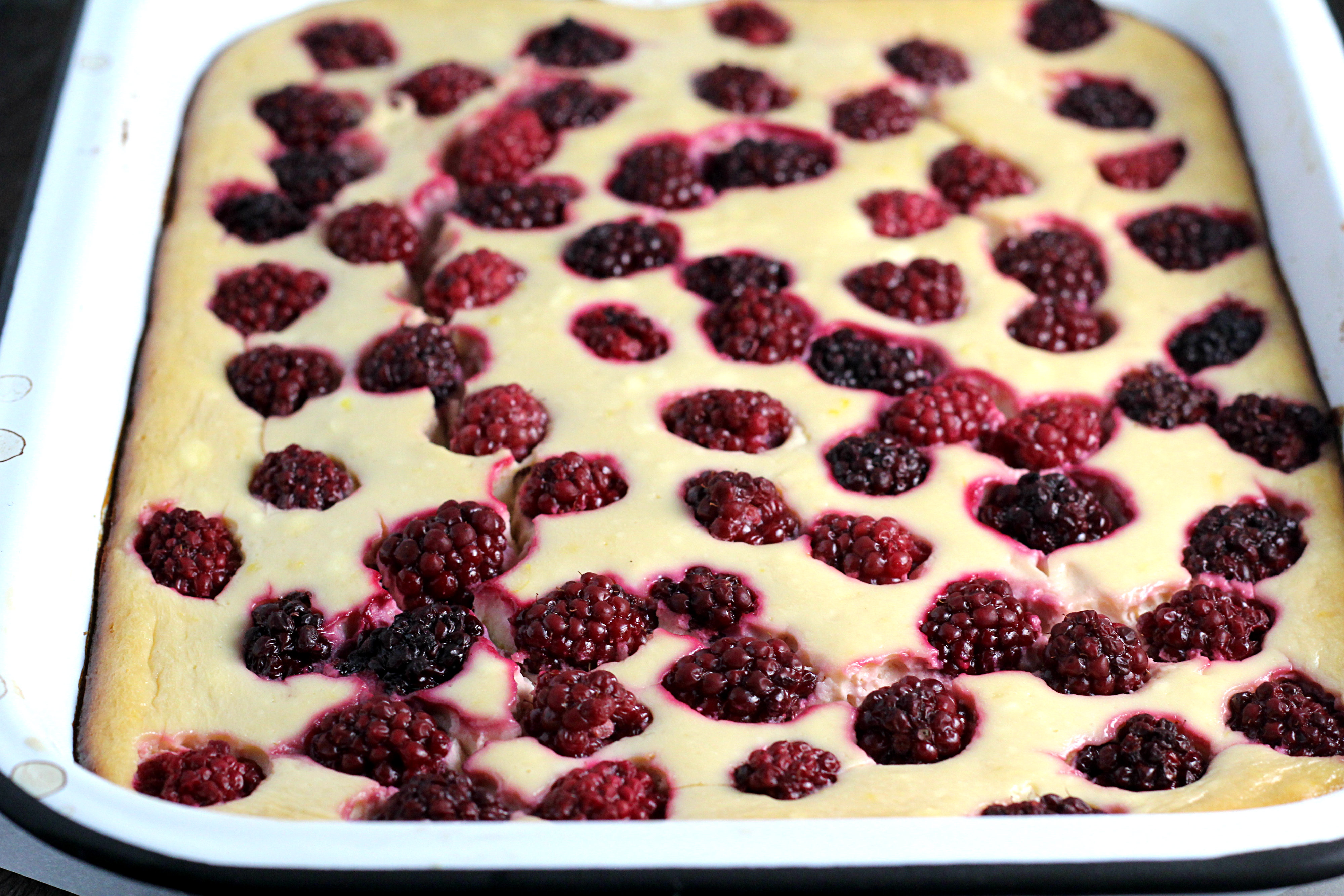 Since you're all readers of food blogs, I can't fail to mention what I've been eating, can I? I really enjoy the food here in St. Petersburg. They use a lot of potatoes, cabbage, cheese, pickled vegetables, salmon, mushrooms, and dill. They make these little individual casserole dishes that are super comforting and just the right size to fill one person up, delicious sweet and savory hand pies, consistently good bread, and you're never far from a hot cup of black tea. I picked up a few Russian cookbooks, and when I'm back in my kitchen, I hope to share recipes for a few of the things I've been enjoying the most. But until then, how about some nice American cheesecake bars to tide you over? These were one of the few things I had time to make during my crazy first two weeks in our new apartment. They also happened to use up some of our abundance of blackberries, the remainder of which are now fermenting away in a bucket of soon-to-be blackberry wine (via a recipe from the new cookbook True Brews) that Trevor made last weekend. I cannot wait to try it. Also the mead he's brewing, the sake he's brewing, and the pickles he's been making from our genuinely overwhelming supply of cucumbers. He's a good person to know.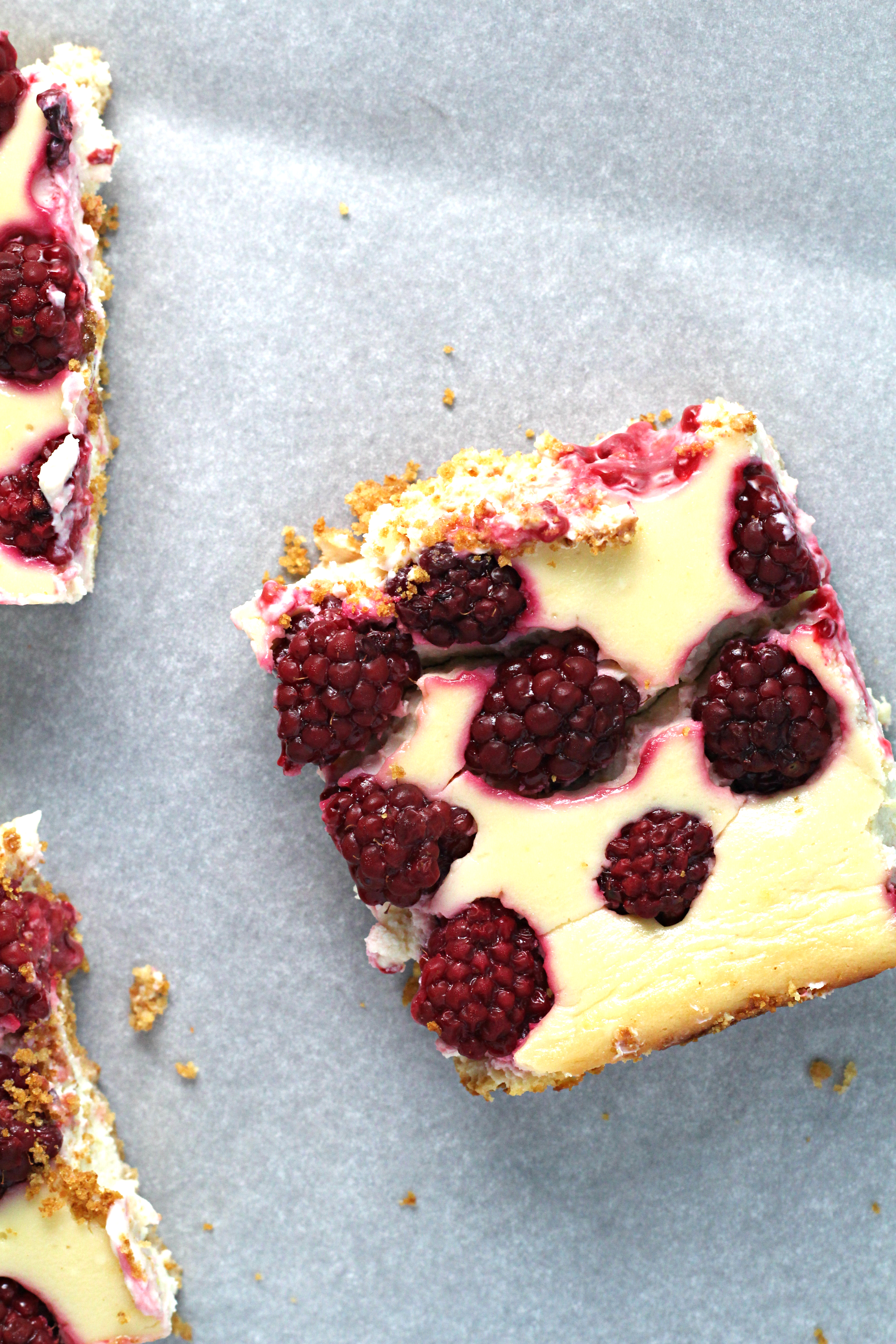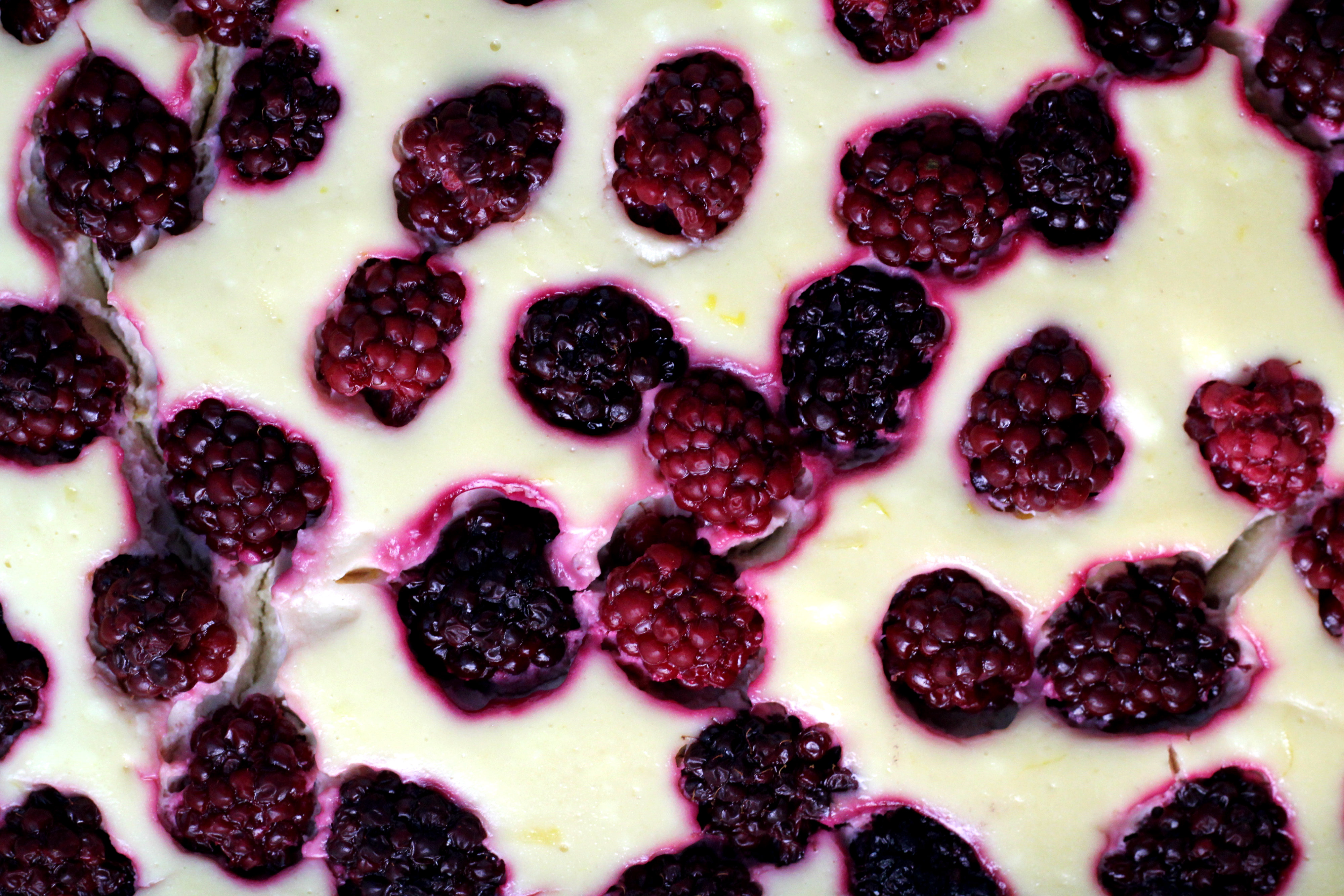 Back to the cheesecake bars. These are a very simple dessert with a very straightforward sweet flavor – the perfect sort of thing to bring to a backyard cookout when you know everyone will be craving little bites of sweet finger food after gorging themselves on watermelon and lemonade and hamburgers with melty American cheese. Or you could eat them for breakfast out of the pan, like I did on probably too many mornings last week. They are quick to mix up, and you can probably even find all the ingredients besides the blackberries at a convenience store – I did, and in the middle of our move. Do me a favor and mix up a batch of these before berries became a luxury again.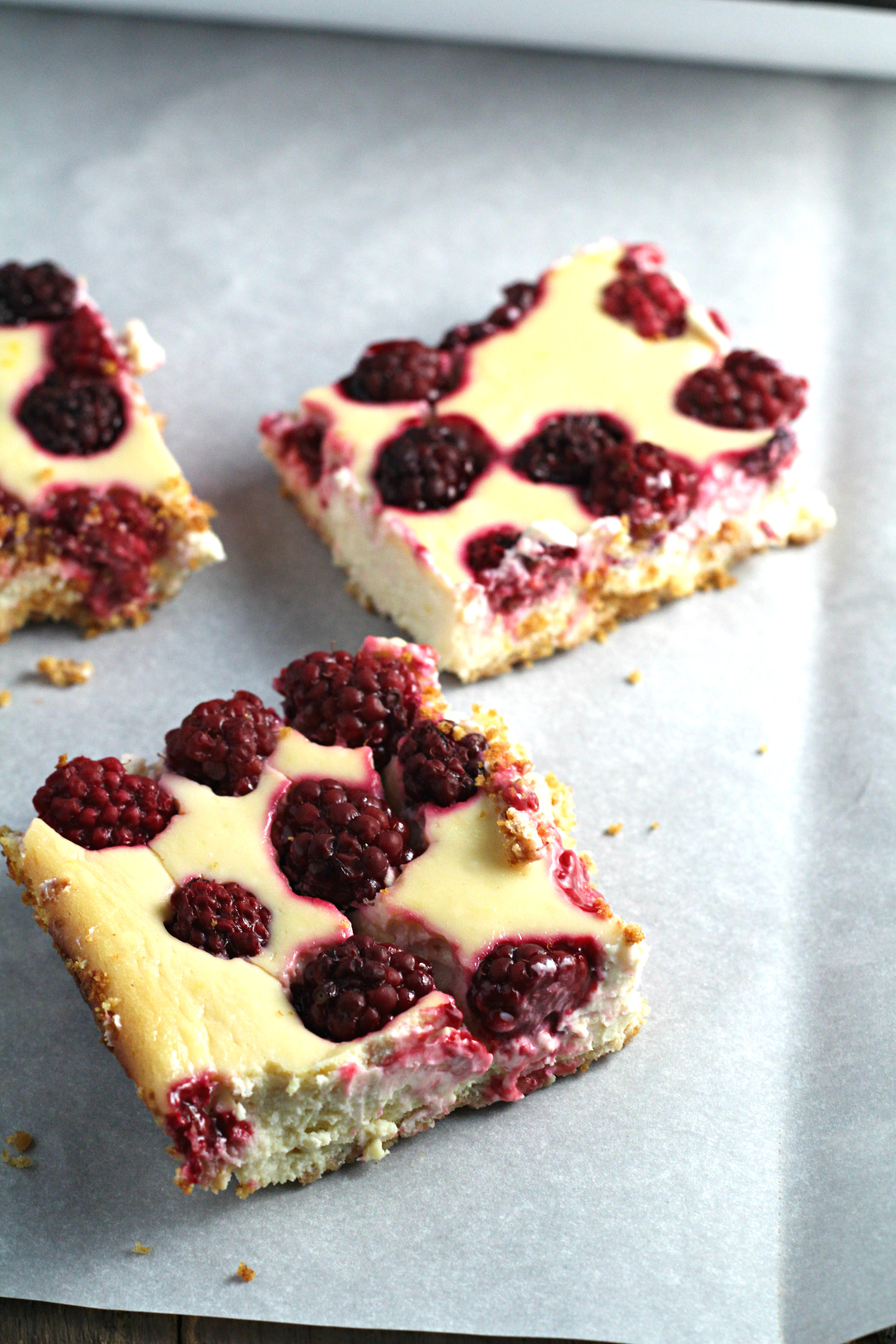 Blackberry Cheesecake Bars
Adapted from Tyler Florence. Makes one 9×9 inch tray.
1/2 stick salted butter, melted, plus extra butter for greasing
3 TBS sugar
1/8 tsp ground cinammon
9 full-size graham crackers (one half of a standard box)
16 oz. cream cheese, at room temperature
2 eggs
2/3 c. brown sugar
1 1/2 c. fresh blackberries, washed
Preheat the oven to 325°F. Grease a 9×9 inch baking tray with the un-melted butter. In a food processor, pulse the sugar, cinnamon, and graham crackers until fully ground. Pour in the melted butter and pulse a few times to combine. Press the crumbs into the pan and make a layer of even thickness. Bake for 10 minutes, until golden brown, then remove from oven and let cool.
In a stand mixer or in a large bowl, combine the room temperature cream cheese and eggs and beat until smooth. If mixing by hand, this may take some effort. Add the brown sugar and beat until smooth.  Pour the mixture over the cooled crust, then scatter the blackberries on top. Bake for 35 minutes or until the center is only slightly jiggly, then remove from the oven and let cool completely, then cover and refrigerate for at least 3 hours before slicing. Serve chilled.
0