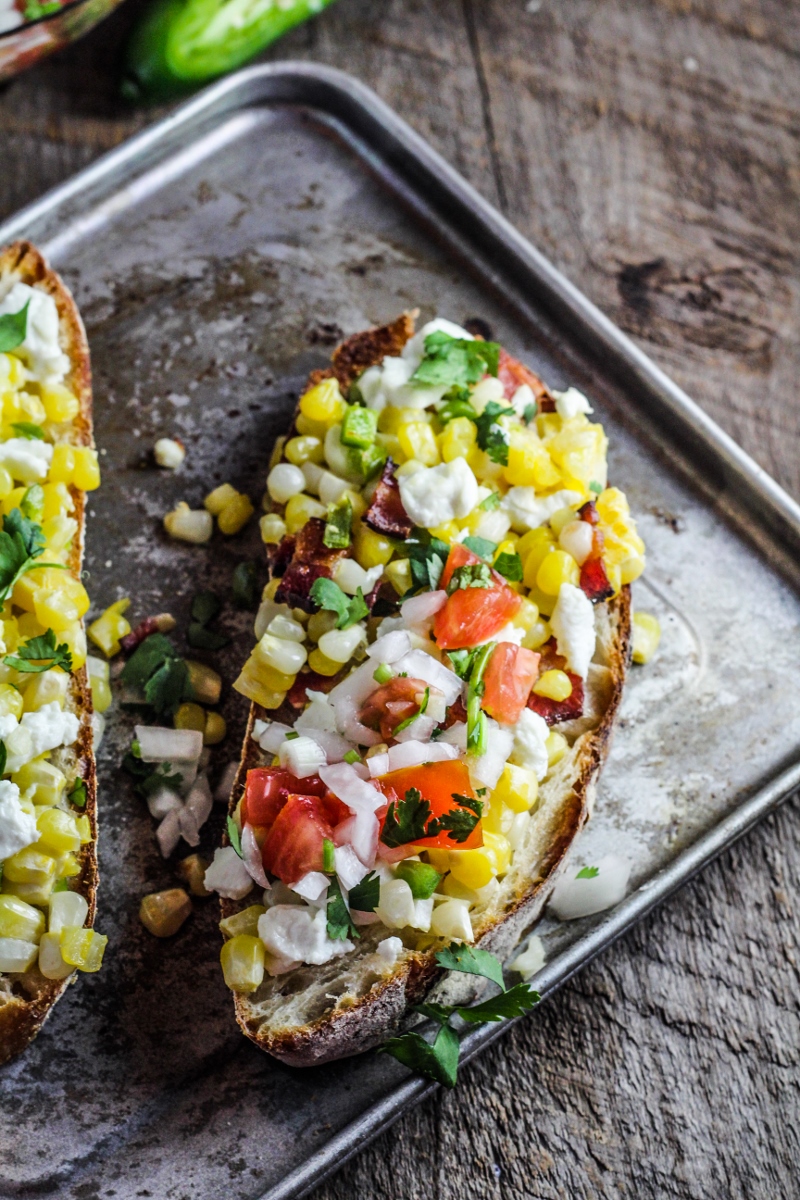 "All changes, even the most longed for, have their melancholy; for what we leave behind is a part of ourselves; we must die to one life before we can enter another"
-Anatole France
That quote has been running through my head all week. I actually heard it at a change management workshop at my real job, but it resonated so strongly with the mental state I've been in for the past few weeks, that I've been repeating it to remind myself that everything I'm feeling is normal. Although more than half the work of moving into our new place – washing, sanding, painting, packing, unpacking – is done, I'm still feeling a little overwhelmed and, honestly, sad whenever I think about leaving my house. So I think it's important to take a moment to reflect, to have my melancholy, but then start to focus on the positive, on all the changes that I really have longed for.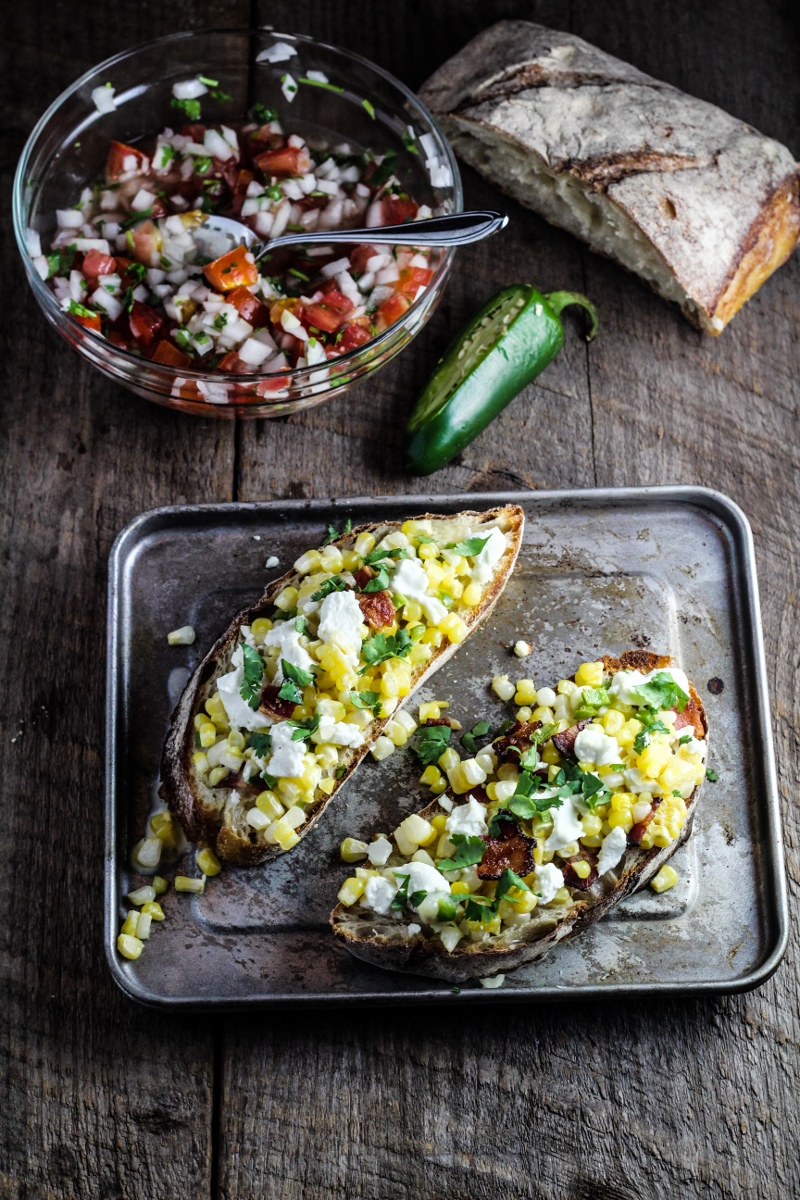 Things I'll miss:
My roommates. I have three great roommates, and it's nice to have people to chat with at the end of the day. We mostly sit and talk in the kitchen, or crash on the couch at the same time to watch trashy TV. Having someone to watch trashy TV with is not to be taken for granted. I hope that I'll still be friends with them, but friendships are never the same as when you share day to day concerns and experiences. I've been lucky to have such a happy living experience with them!

My house. It felt like home the very first night I slept here, and it's breaking my heart a little bit to leave it behind. It's a beautifully maintained single-family home, full of light and interesting architectural details. It was such a great find – I think it would be a miracle to find something that was so great with so little work again.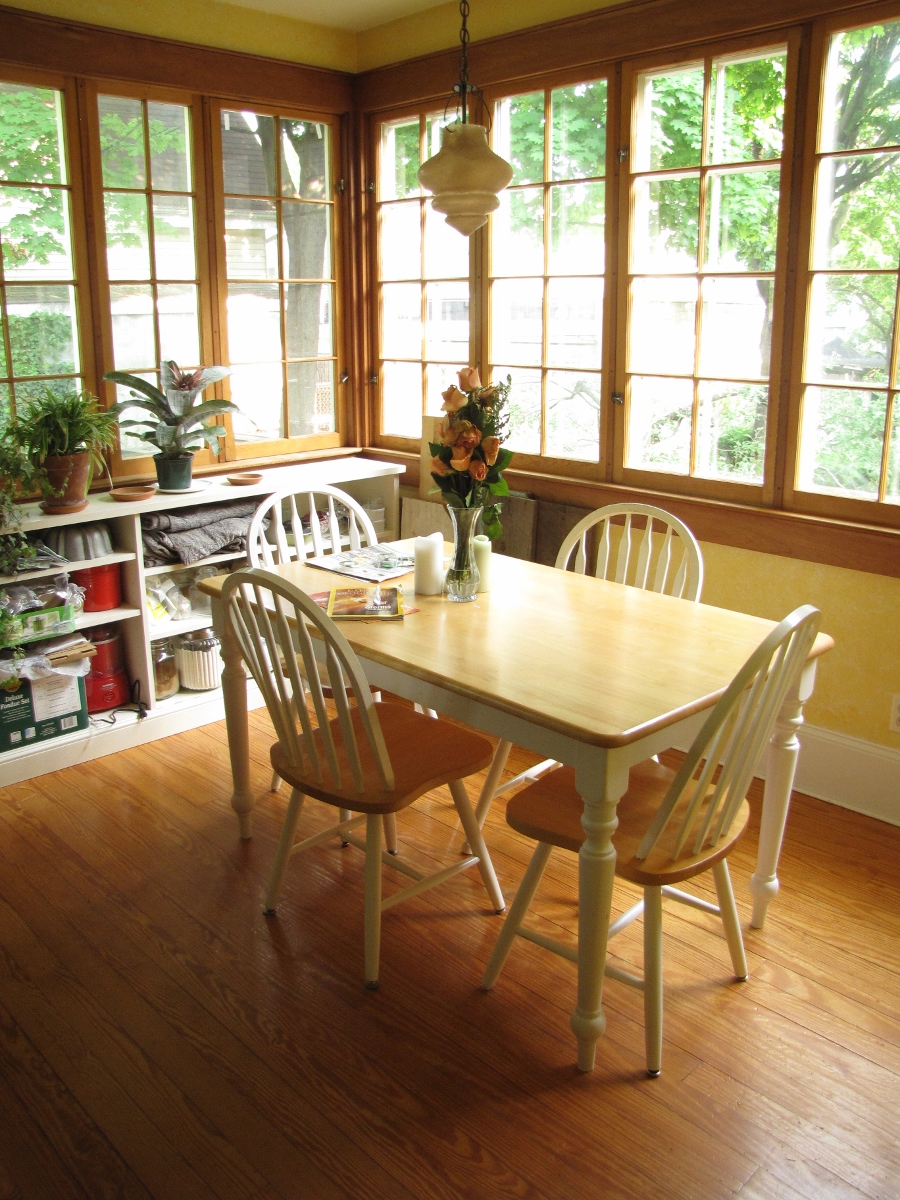 Morning runs on the bikepath. I'm less than a quarter mile from the start of the Minuteman Bikepath, a flat, 11-mile path that goes through some beautiful parts of Greater Boston. It's super convenient for running, and now that I've finally been converted to morning running, I'll miss how quiet and peaceful it is at that time of day.
Davis Square restaurants. Dave's Fresh Pasta. Five Horses Tavern. Boston Burger. The Painted Burro. Mr. Crepe. Of course, I can still go to these places – I'm only moving two miles away! – but they won't be as readily accessible. And the Davis neighborhood in general is just a fun, lively place to be, with more great restaurants opening all the time.
My backyard. While it's not huge, it has a fence that makes it feel private, and a lovely shady patio with a table for eating out on nice days. I use it to garden, to work-out, and just to look out at from the kitchen as I wash dishes or eat my breakfast. Our new place also has a small yard, but it needs a lot of work before it will look like this one.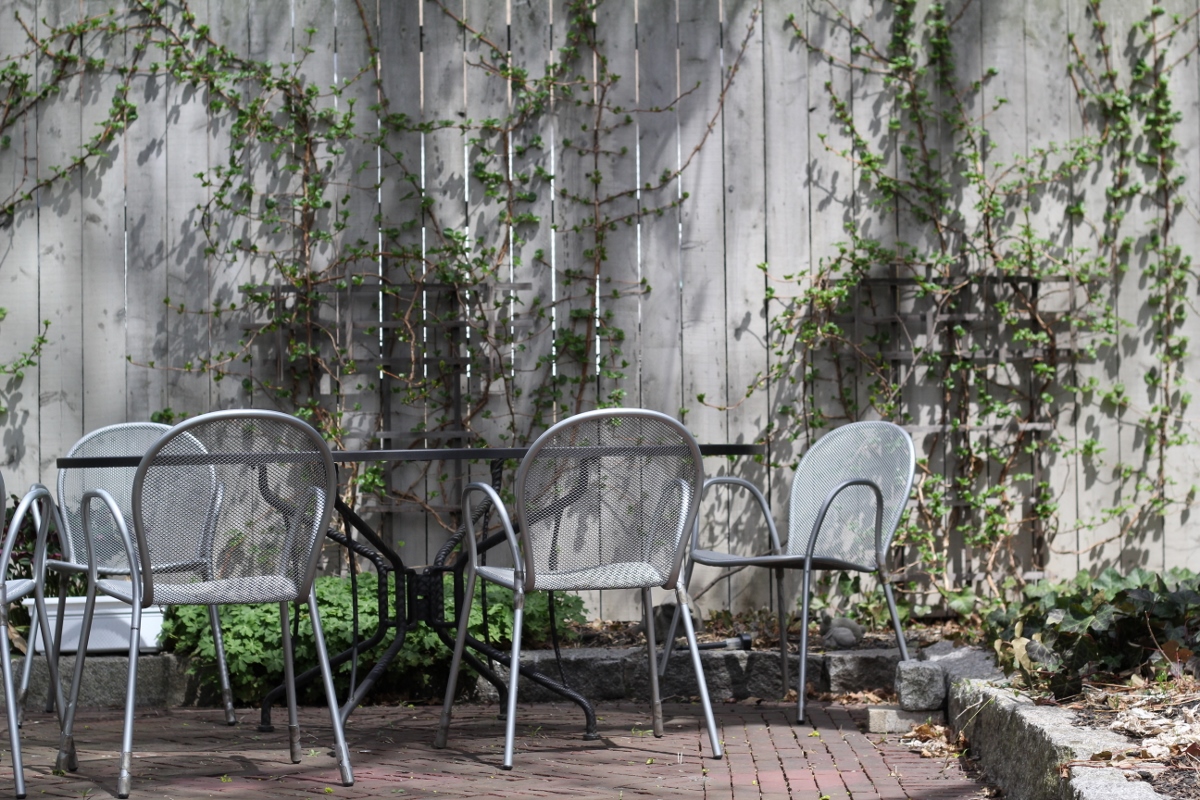 Things I'm looking forward to:
Seeing Trevor every single day. Of course, this is the whole reason for moving. After 3 years of long-distance dating, and 2 years of living separately in the same city, I think we're both excited about being even closer to one another. It may mean less independence, but it will mean more sharing, in a good way. I'm sure there will be challenges, but I'm hopeful that the whole experience will make our relationship stronger and even happier than it already is.

Having my own fridge and freezer. If there's one thing that's not great about living with three roommates, it's the amount of fridge space you get allocated. After spending a good hour cleaning in and around our new fridge, it is pristine, and awaiting much delicious produce. Hopefully from our garden.
New restaurants. This one is pretty much an even trade – well-loved Davis restaurants will be replaced by new well-loved restaurants. The Biscuit, for coffee and savory croissants. Thai Hut, for late night takeout. Dali, for lively dinners of delicious tapas and lots of wine. And maybe even the restaurant my new landlords are opening next year.
Living less than half a mile from a brand new Wholefoods. I'm so looking forward to being able to run out and get pretty much any ingredient I want (especially since I'm also a stone's throw from Savenor's).
Trevor making me dinner. Like he was doing as I wrote this. Seriously, the boy can cook.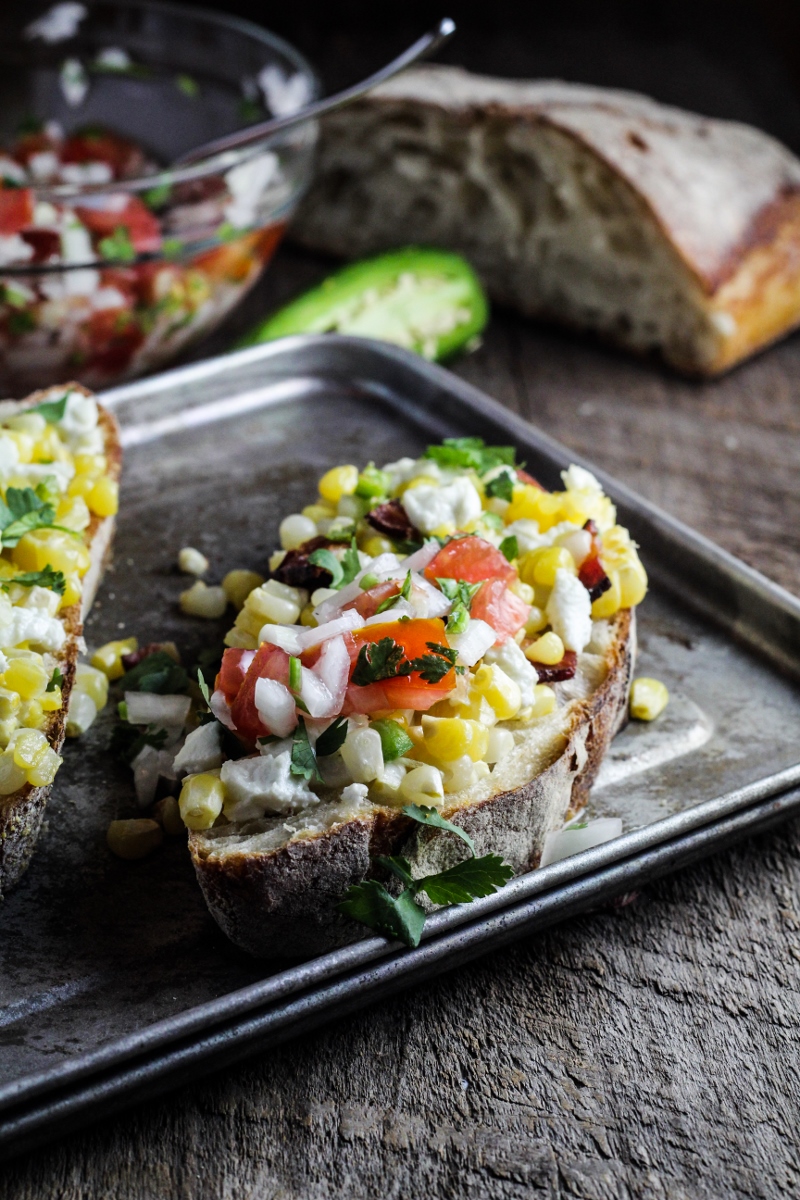 And now goodbye to you guys too, but only for a few days – I'll be on a business trip to Russia for the rest of the week! Don't worry, I'm leaving you with a treat, the last thing I'll make in my old kitchen. These little tartines are from Le Pain Quotidien, which I reviewed the other day, and they are so good! The spicy corn cream is super tasty – I love how rich it is and the heat is just strong enough to make your lips tingle. Together with the fresh tomato salsa and the goat cheese, these tartines make an excellent celebration of summer flavors. Just be warned – these should be eaten with a knife and fork. You'll make a total mess if you try to pick them up whole.
And when I get back, I'll make you a little something from my new kitchen.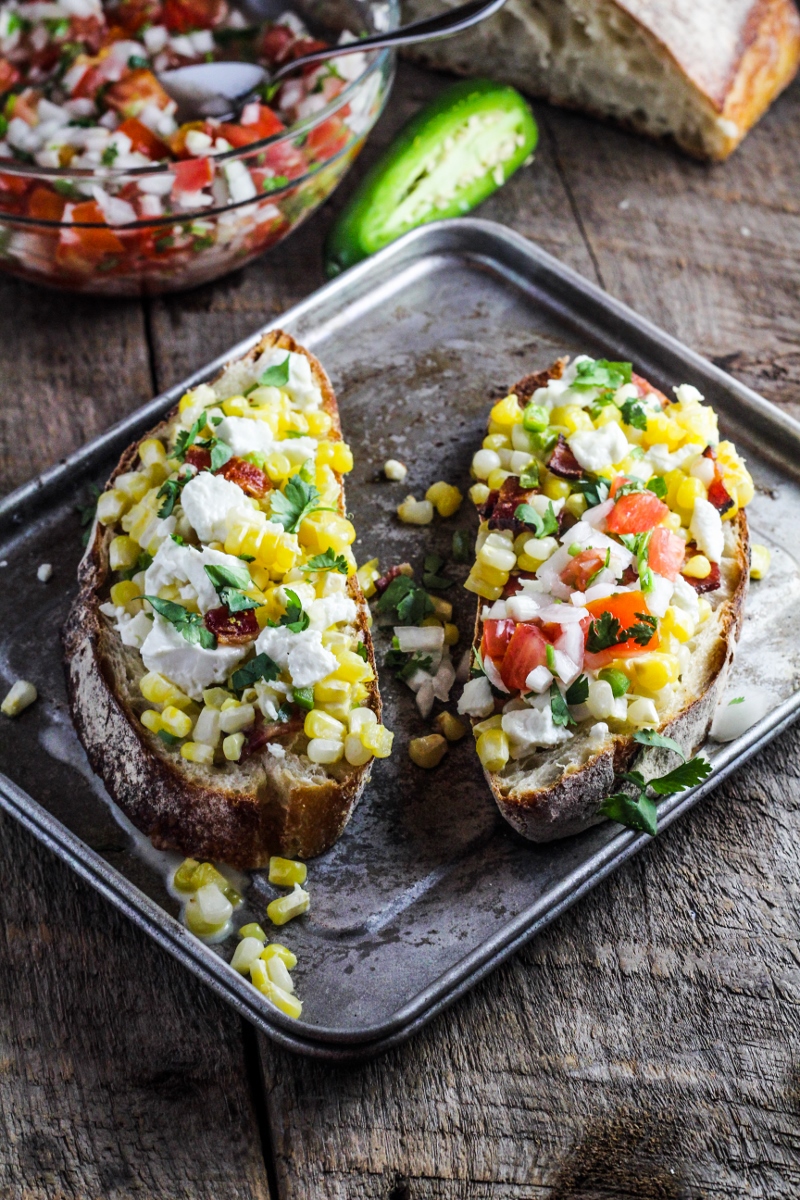 Corn, Jalapeno, and Goat Cheese Tartine
Adapted slightly from Le Pain Quotidien. Serves 2.
1 large tomato, diced

1/2 onion, finely chopped
2 cloves garlic, divided
2 TBS + 2 tsp finely chopped cilantro leaves, divided
juice from 2 limes, zest from 1/2 a lime
1 slice cooked bacon, crumbled
4 TBS creme fraiche
1 tsp finely chopped jalapeno pepper (seeds removed)
1 ear fresh corn, kernels removed
2 big slices sourdough bread
2 oz. soft goat cheese
Make the tomato salsa: combine the diced tomato, chopped onion, 1 of the garlic cloves, finely minced, 2 TBS of the cilantro, and the lime juice in a bowl. Stir together, cover, and refrigerate for at least 30 minutes.

Add the crumbled bacon, creme fraiche, lime zest, and jalapeno to a small saucepan, along with 1 TBS of water. Crush the remaining clove of garlic and add to the pan. Stir, and bring to a simmer over low heat. Simmer for 1 minute, then add the corn kernels and simmer for 1 minute longer. Remove from heat.
Place the bread slices on a baking sheet. Divide the corn cream between the two slices – the liquid will soak through the bread. Dot the top of each slice with goat cheese. Broil on high for 3-4 minutes, or until the goat cheese is melty and beginning to brown. Sprinkle with the remaining 2 tsp of cilantro leaves. Serve immediately – with a knife and fork!
0