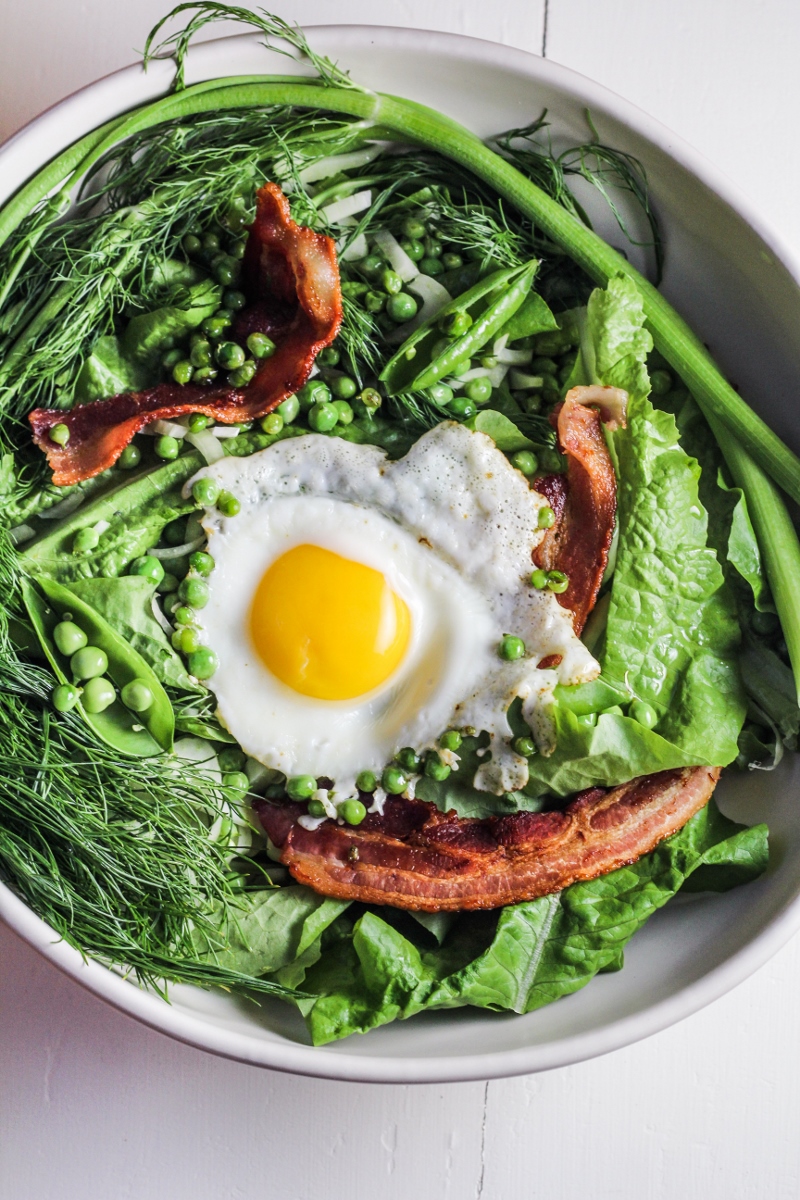 I have one last pea recipe before I move on to other, less green things. A pea salad is perhaps not the most exciting recipe in the world, but it made an easy and satisfying dinner last night – and it helped me clean out the fridge before leaving for vacation. The basic blueprint for this recipe comes from Nigel Slater's Tender. It's a simple dish, as many of his are, made from hot crisped bacon, sliced fennel, peas, fried eggs, and the tenderest lettuce you can find (so far, lettuce is the crop we've harvested the most of). The original recipe also called for homemade croutons toasted in the bacon grease, but all my bread had gone moldy… so I skipped that.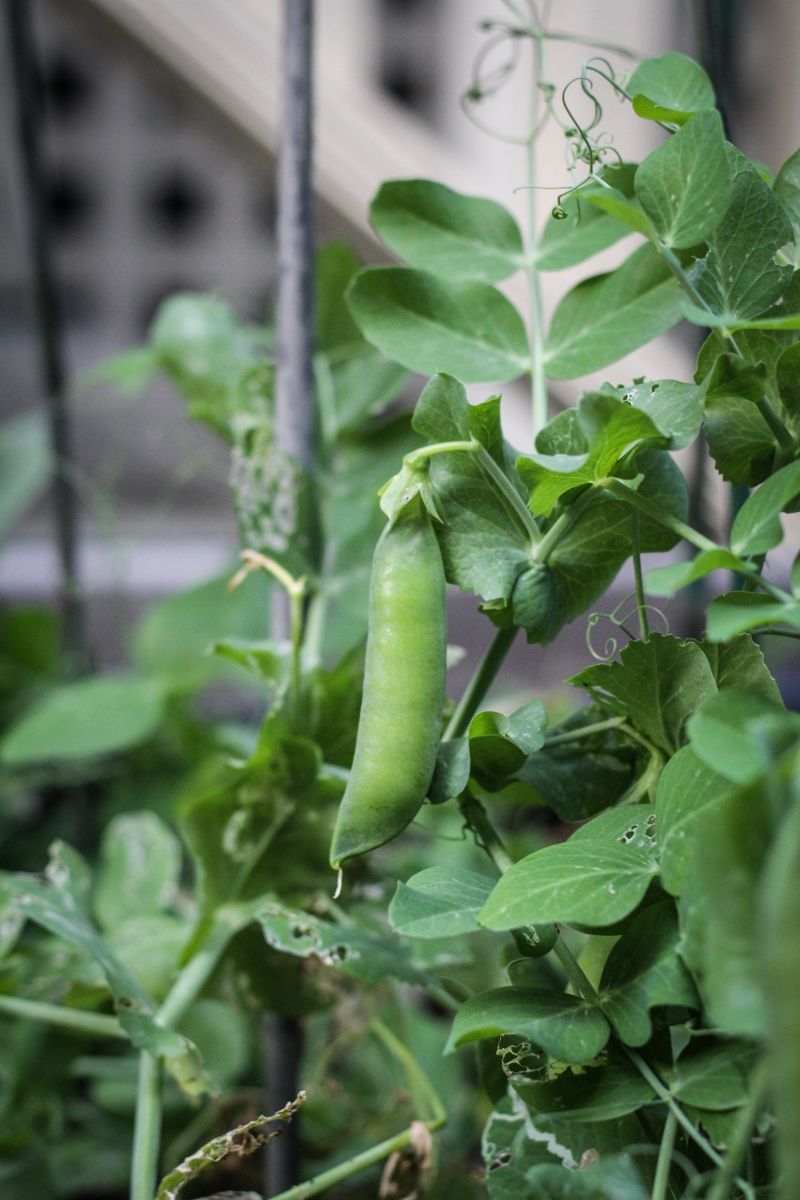 I loved the combination of peas and fennel in this. Tarragon, anise, fennel… they all have that sweetish herbal quality that enhances the pure sweetness of the peas even more. I know I may sound like a bit of a broken record, given that 3 out of 4 recipes I posted this week had either tarragon or fennel in them, but it just works. Small, tender fennel bulbs are just hitting the farmer's markets in Boston as the peas make their exit, so the timing is perfect, too.
And that's all for peas. We don't have a ton left in the garden, and it's getting a little hot for them to keep flowering. Plus, I'm really tired of shelling them – I spent a good 45 minutes of my life this week shelling peas (and maybe drinking wine while doing it). Lessons learned from this edition of ingredient of the week? Peas taste great with fennel and tarragon, peas from the garden are a revelation, and for your own sake, find a friend to coerce into shelling them with you.
A Salad of Bacon, Peas, and Fennel
Adapted from Tender. Serves 2.
4 slices bacon

1 1/2 c. shelled English peas, from about 1 1/2 lb. pea pods
1 medium bulb of fennel, fronds trimmed
several large handfuls of tender lettuce, such as butter
2 eggs
1 tsp mustard
2 tsp red wine vinegar
2 TBS olive oil
salt and pepper, to taste
Fry the bacon over medium heat until crisp. Remove from pan, and let drain briefly on a paper-towel-lined plate before chopping into rough chunks.

Turn the heat under the pan with the bacon grease to low. Wait a minute or two, then add the shelled peas. Cook until bright green, about 2-3 minutes, stirring occasionally, then remove them with a slotted spoon and place them in a bowl.
Crack two eggs into the pan with the remaining bacon grease and fry sunny-side up.
Tear the lettuce into bite sized pieces and place in a large bowl. Thinly slice the fennel and add to the lettuce. Add the cooked peas and the chopped bacon.
In a small bowl, whisk together the mustard, vinegar, and olive oil until cohesive. Season to taste with salt and pepper, then dress the salad with it.
Split the salad between two plates, topping each with one of the fried eggs. Serve immediately.
3