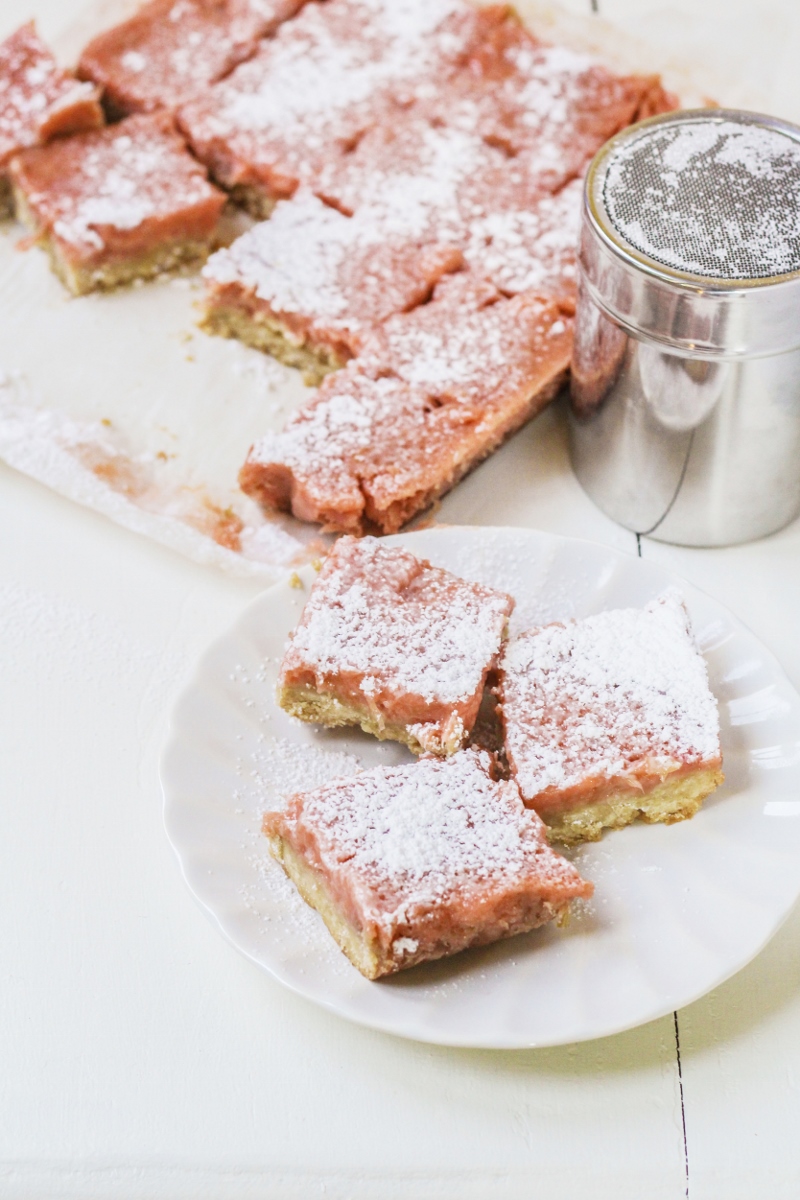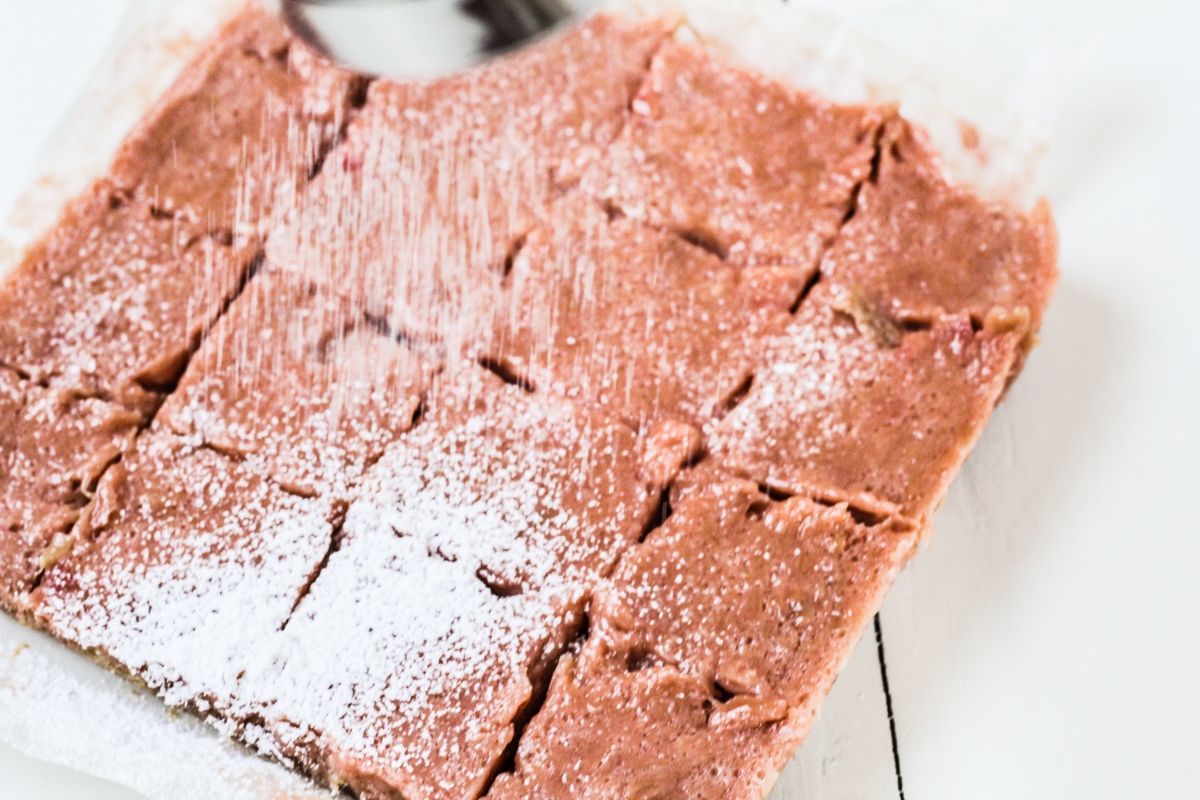 Originally, I was planning on making last night's recipe the last one I posted for rhubarb week. But once I started looking, I just couldn't stop finding recipes I wanted to make! Then, in an email exchange with Linda, she mentioned the rhubarb ginger crumb bars she was planning on posting soon, and I immediately remembered these amazing rhubarb ginger bars I made a few summers ago. I had to share them. They have a ginger-flavored shortbread crust that's buttery and crumbly, and a tangy, pink filling reminiscent of lemon squares (which are one of my favorite desserts). They stay a little soft on top, so they're not the easiest to transport, but that didn't stop me from bringing some to work in a tupperware – a squished rhubarb bar still tastes absolutely delicious.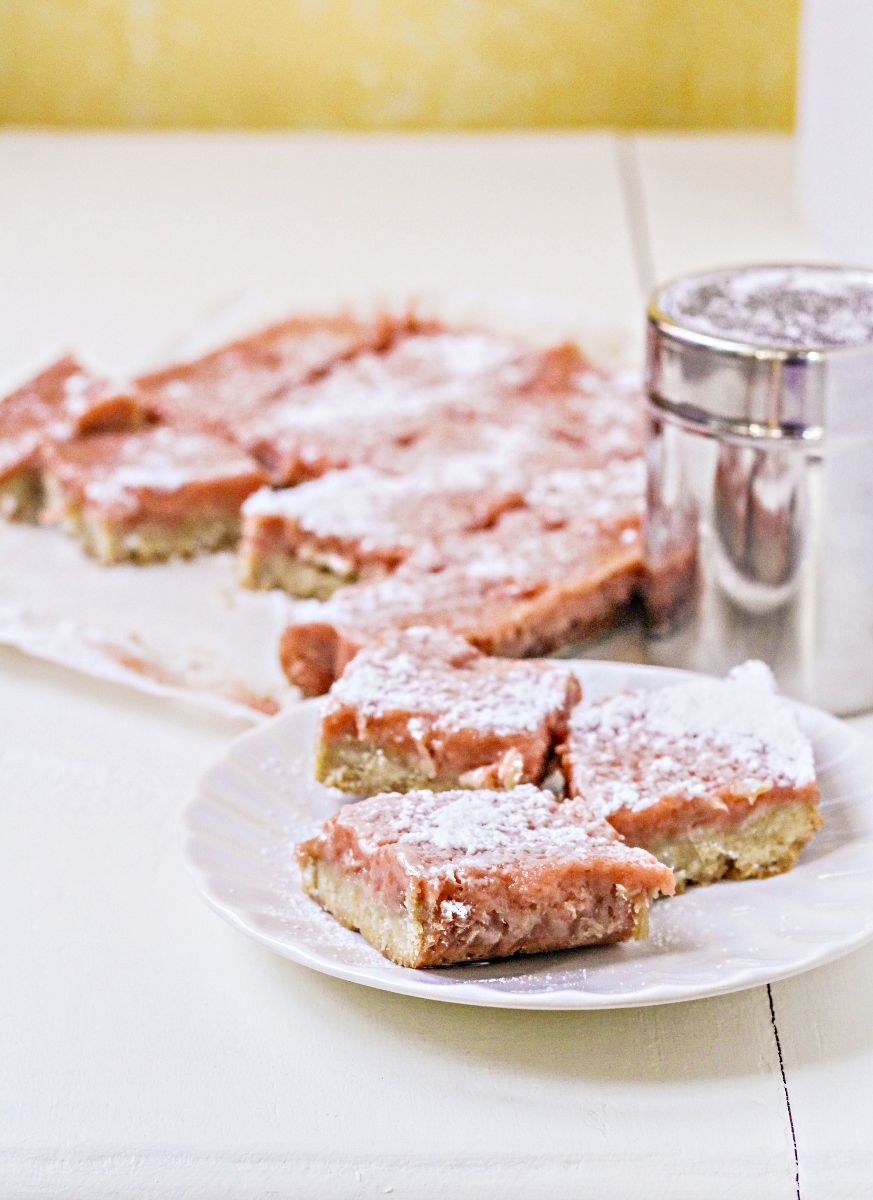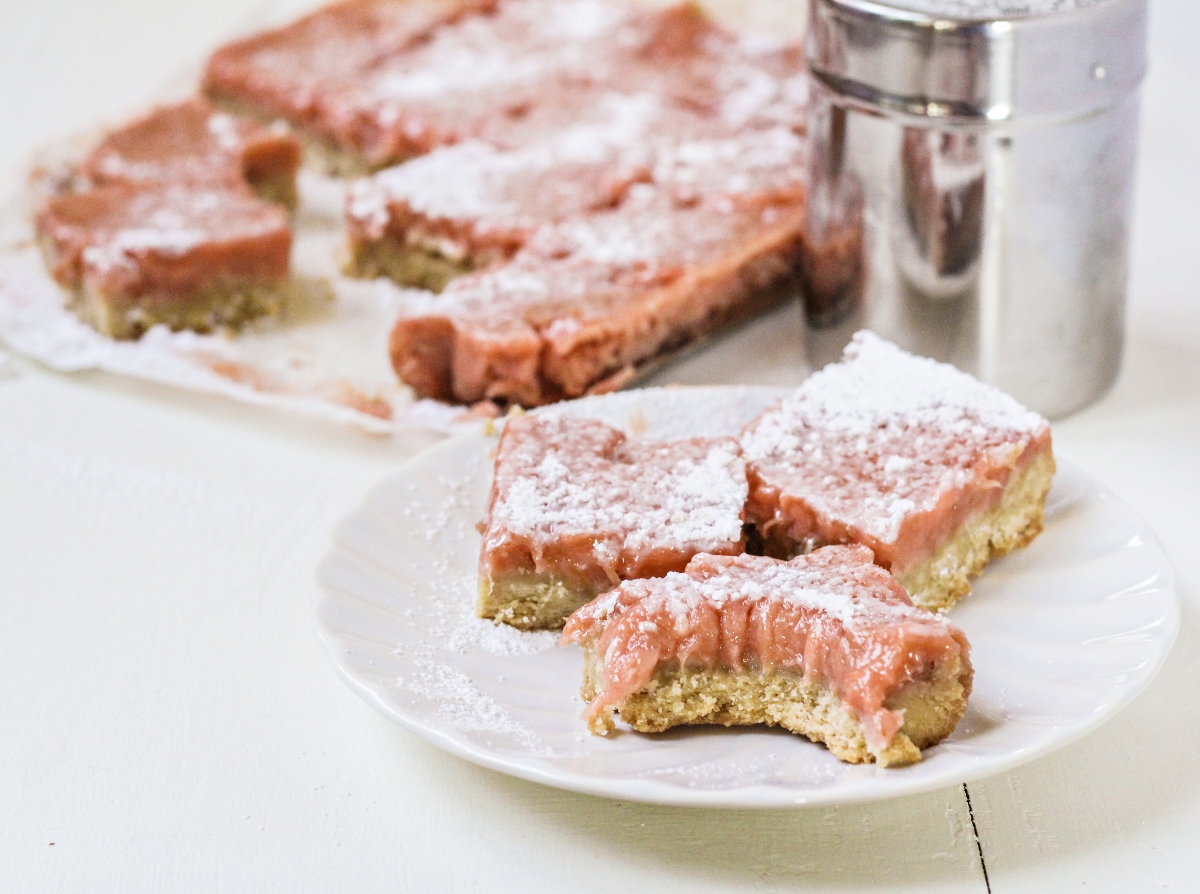 So this is the last (and in my opinion, the best) official recipe of rhubarb week – but if I'm being honest, I'm only stopping because I ran out of rhubarb. I'm hoping to replenish my stocks at the garden this weekend to make a special dessert for Sunday dinner, but I promise I'll give you guys a little bit of a break and mix things up around here – we're moving on to Southern food, some more inspiration from our Italy trip, and a few new summer cookbooks. Until then, have a great weekend!
Rhubarb Week Part One: Rhubarb-Prosecco Spritzer
Rhubarb Week Part Two: Rhubarb Custard Fool
Rhubarb Week Part Three: Recipe Round-up from Around the Blogs
Rhubarb Week Part Four: Persian Rhubarb and Beef with Rice
Rhubarb-Ginger Bars
Adapted slightly from Two Spoons. Makes about 16 bars.
1 stick salted butter, room temperature

1/3 c. light brown sugar
1 c. flour
1/2 tsp ground ginger
2 c. chopped rhubarb (about 4-5 medium sized stalks)
10 TBS sugar, divided
3 eggs
2 TBS lemon juice
1 TBS cornstarch
Preheat the oven to 350°F. Line an 8×8 inch baking pan with parchment paper. In a small bowl, beat together room temperature butter and brown sugar until mixture is smooth. Stir in flour and ground ginger. Dough will be slightly crumbly. Press into the prepared pan and place in freezer until oven is preheated. Bake crust for 20 minutes, then remove from oven.

In a medium saucepan, combine rhubarb and 5 TBS of the sugar. Heat over medium heat, stirring frequently, until rhubarb is soft and juices are syrupy, about 5-7 minutes. Remove from heat and puree in a food processor. Let cool so it's no longer hot to the touch.
In a medium bowl, whisk together eggs and remaining 5 TBS of sugar until thick and pale yellow. Whisk in lemon juice, then stir in cooled rhubarb puree. Sift in cornstarch and whisk to combine. Pour rhubarb puree over crust.
Lower oven temperature to 320°F. Bake rhubarb bars for 20-25 minutes, until filling is set. Refrigerate until cold and serve chilled.
1