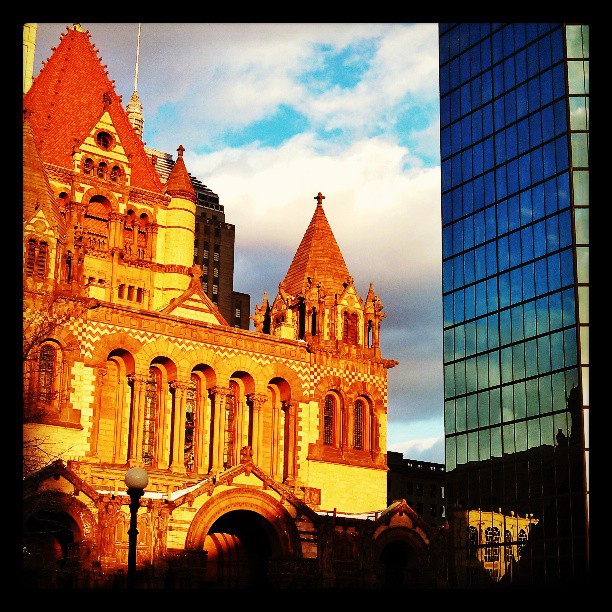 I'm in Italy! But don't worry, I have two wonderful guest posts lined up for while I'm away. Hint, hint. And, before we get to that, I wanted to do a quick Instagrammy recap of the past two months (since it will be May when we get back)!
March felt like a never-ending month. The continual snow and cold was not at all welcome. But despite the snow, we did manage to get outside to prune the fruit trees… and build a snowman.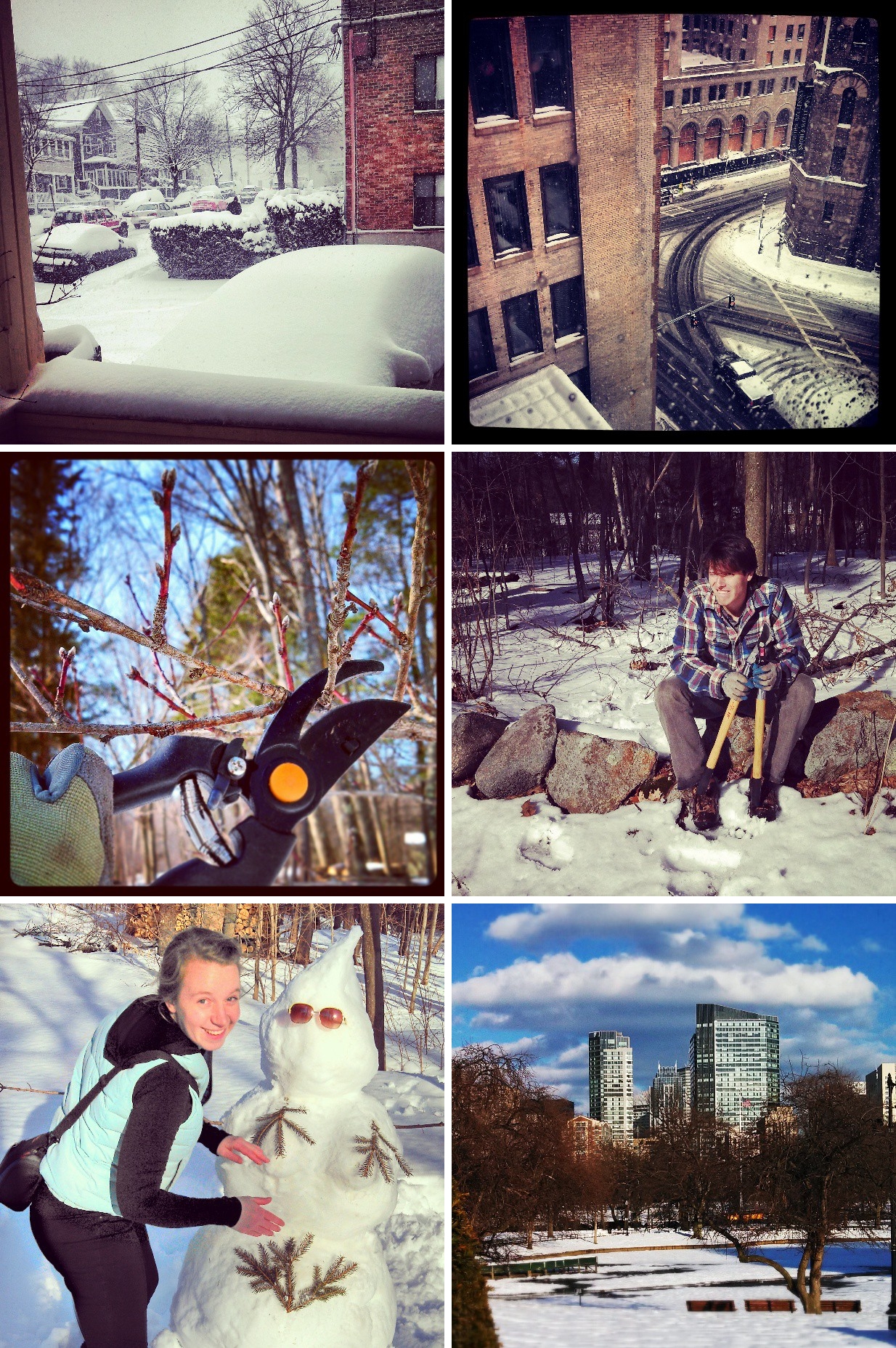 1 and 2) March snowstorm; 3 and 4) Pruning the Andover fruit trees; 5) Post-pruning snow-woman building; 6) Boston is still pretty in the snow
I did get a chance to escape Boston for one weekend for a girl's reunion in Philly. It was so great to spend time with my favorite girls, trying to cram 6 months worth of conversation into two short days, and of course, eating very well.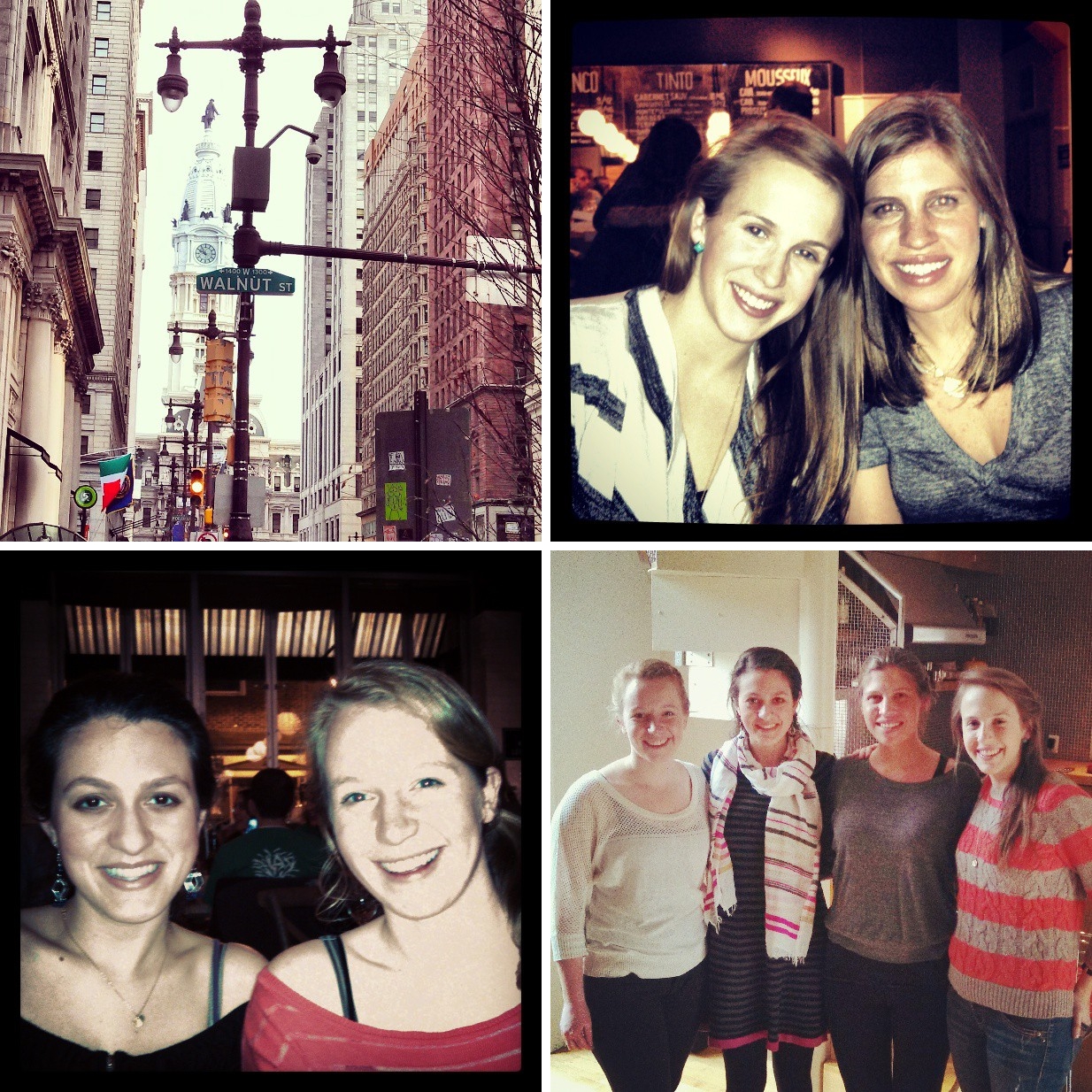 1) Philly! 2) Megan and Phoebe at Garces Trading Co.; 3) Becky and I at Garces Trading Co.; 4) All four of us at brunch in Phoebe's parents' amazing apartment
Then, all of a sudden it was April and things went crazy. I've barely had time to catch my breath. A major stressor was finding a new apartment – which thankfully is done, and I'm excited about the new place. Work was also very busy at times, there was a lot to get done in the garden, AND I had to make sure I celebrated my 24th birthday with adequate enthusiasm (I think it was a success). Add to that the chaos in Boston last week, and I feel like I'm not going to be done processing April for a while. However, one thing I can always appreciate about April? The flowers: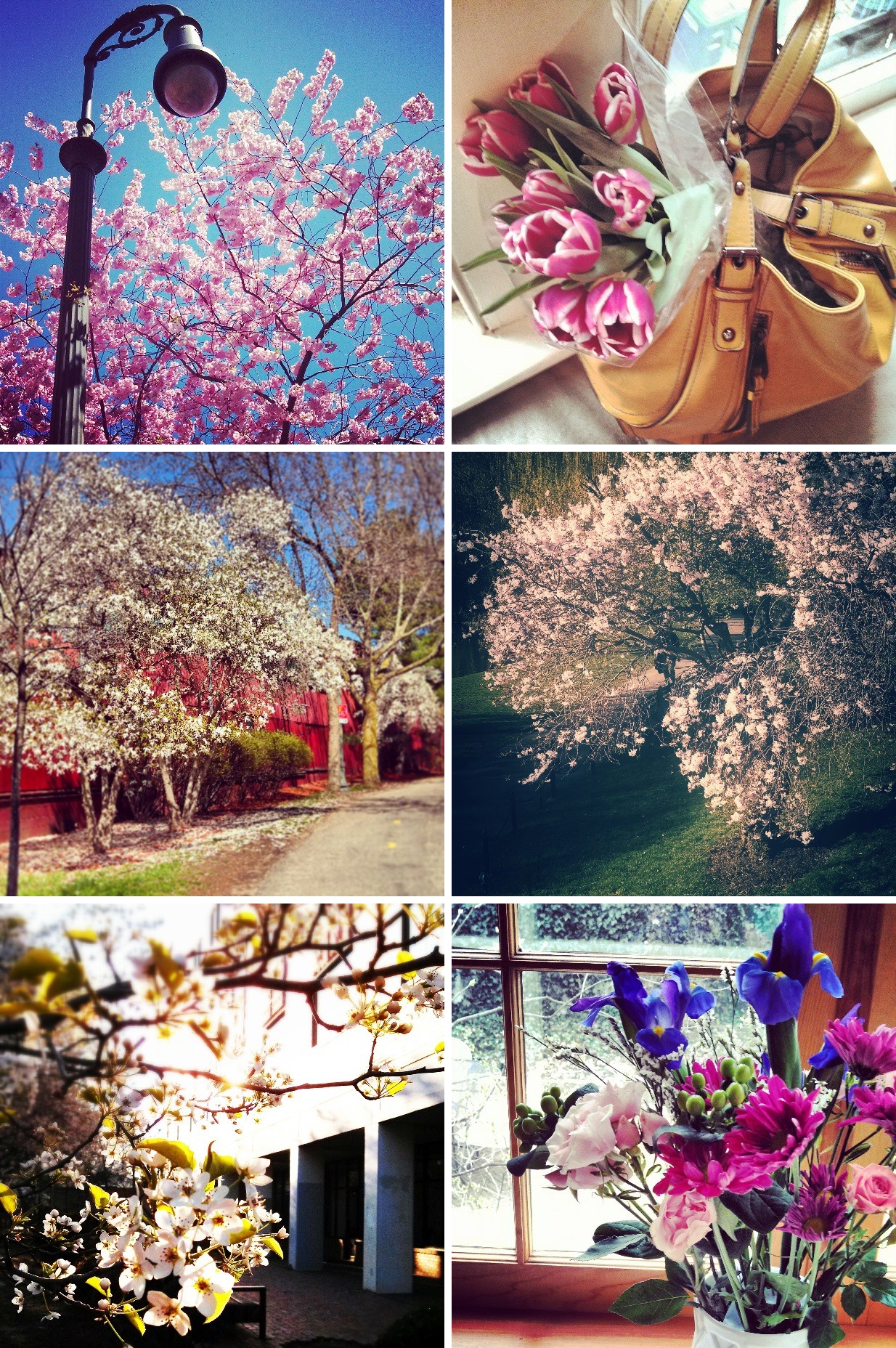 And that covers the major stuff, I think. I'm going to do a more detailed update on the garden soon (although our plants keep dying, so it might be kind of a sad update…) and of course I'll have lots to share from Italy. But until then, enjoy the guest posts!
(P.S. For the January and February recap, click here).
0