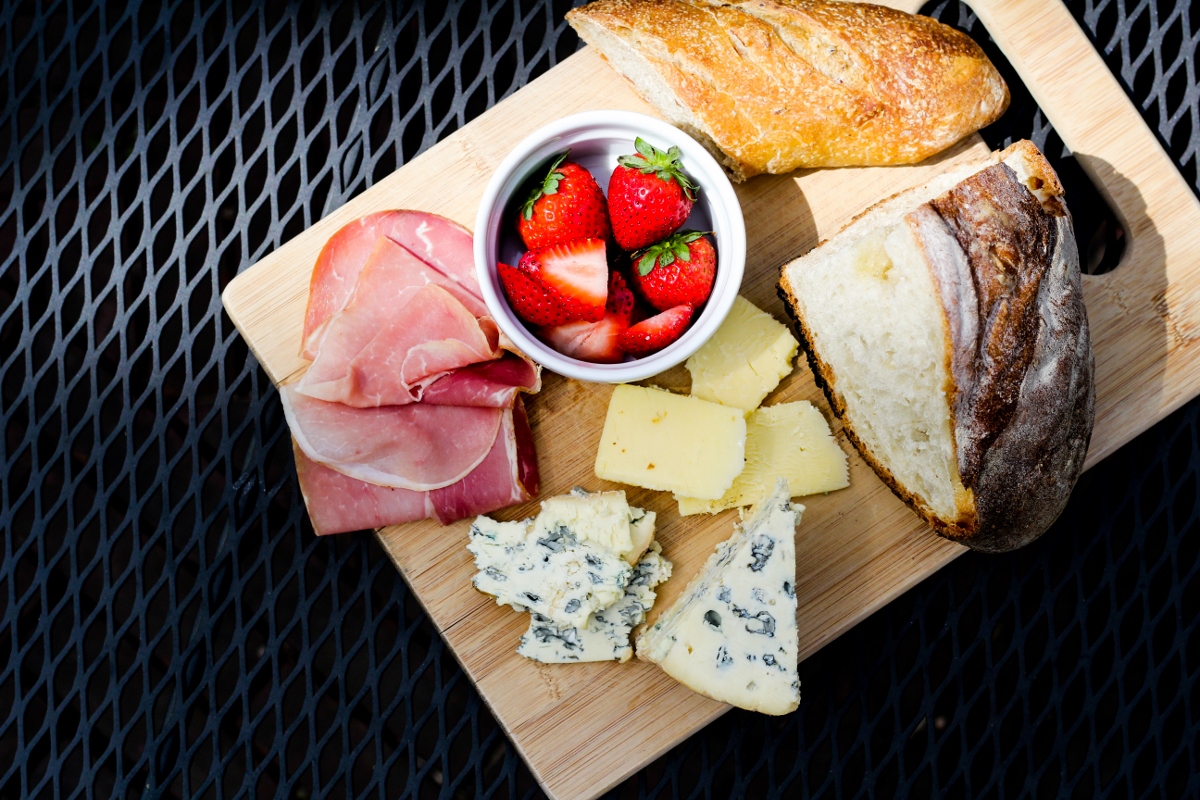 For my birthday this year I threw a panini party at my house, complete with made-to-order paninis, blackberry margaritas, sparkling sangria, a tiramisu cake, and all my favorite Bostonians. Hosting is always stressful, but I managed to get everything cooked (with massive amounts of help from Trevor), relax, and really have a great time.
I'll let the pictures tell this story (although I'll be honest, some of the panini shots came from the next day – it's hard to simultaneously cook paninis and have fun and think about pictures!), but know that if you're trying to think of a cheap, easy, and diet-accommodating way to feed a lot of guests, paninis and sangria are a great way to go.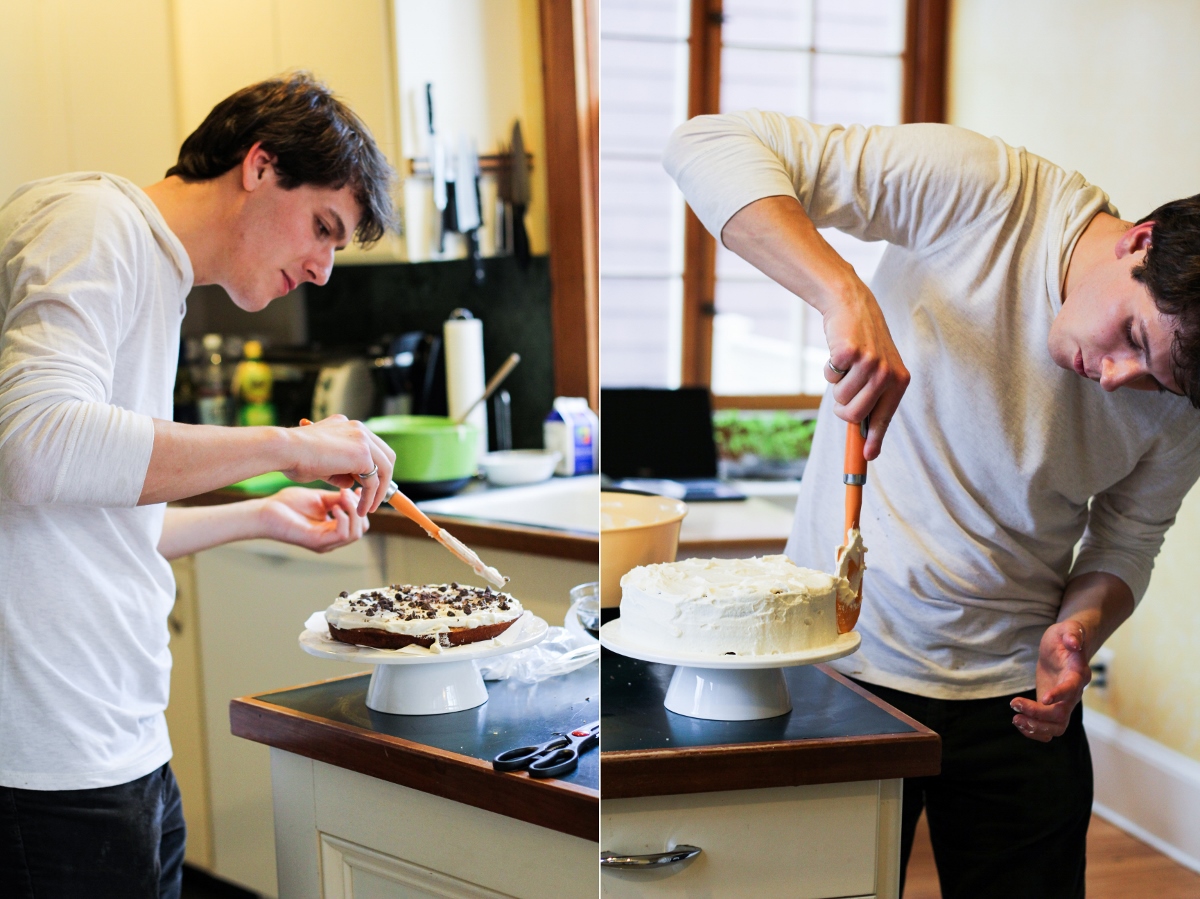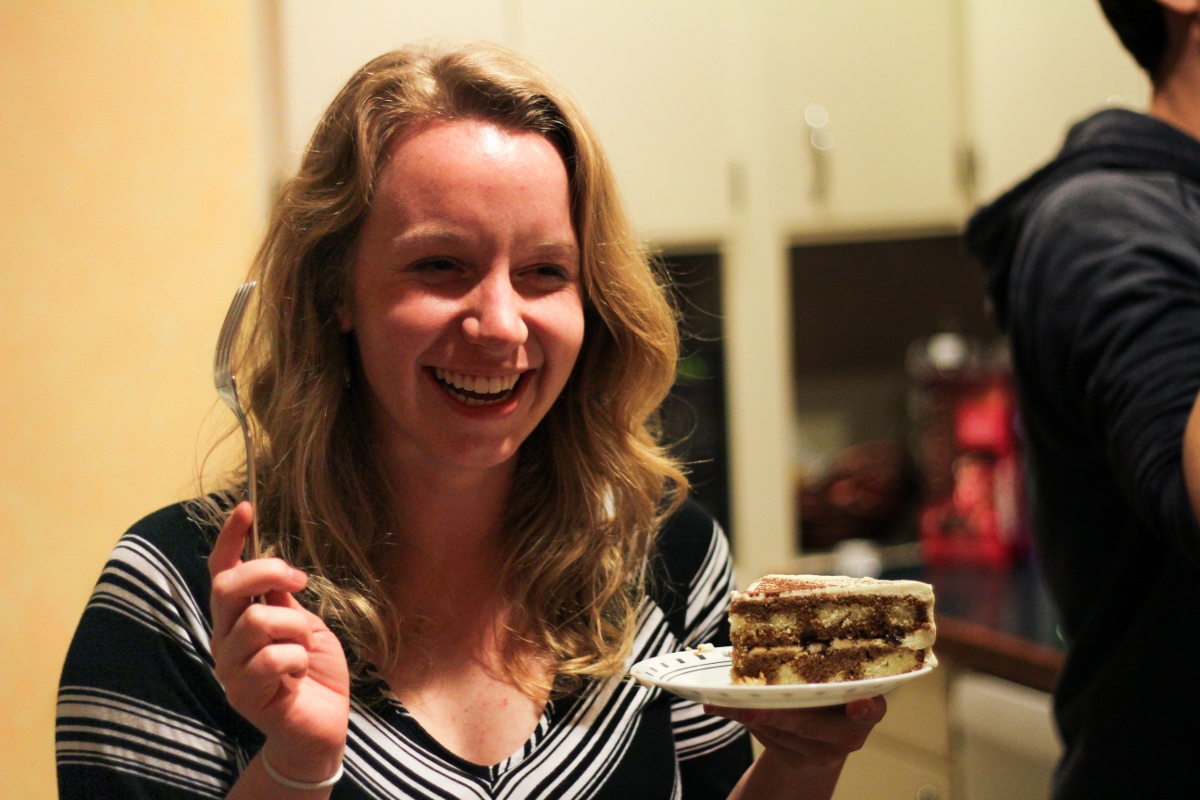 This is my stud-muffin boyfriend making me this Tiramisu Cake from Smitten Kitchen, and me very happily eating a slice that is way too big for me.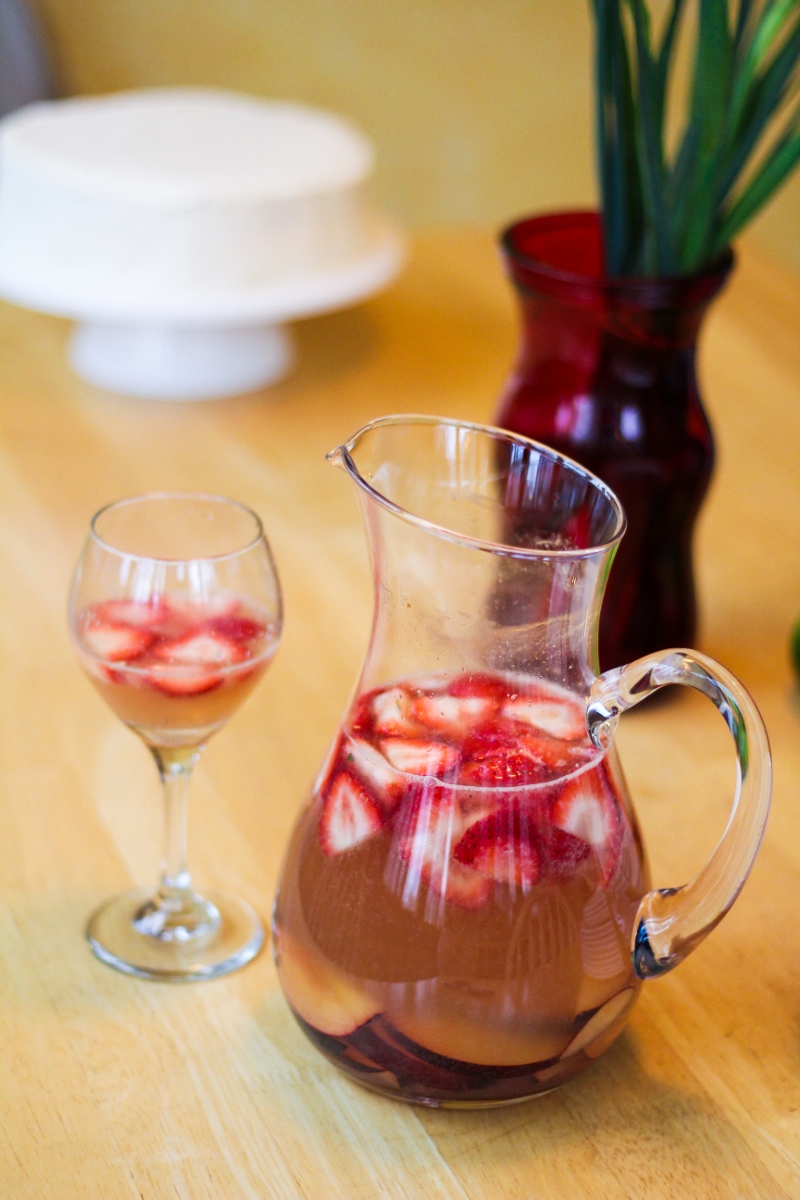 This is the most delicious sangria ever – made with strawberries, plums, grapefruit juice, and sparkling wine. The recipe, which comes from the new book Home Made Summer, is at the bottom! (P.S. You can enter to win a copy of this book and two others until the end of the day tomorrow, Weds April 24th!)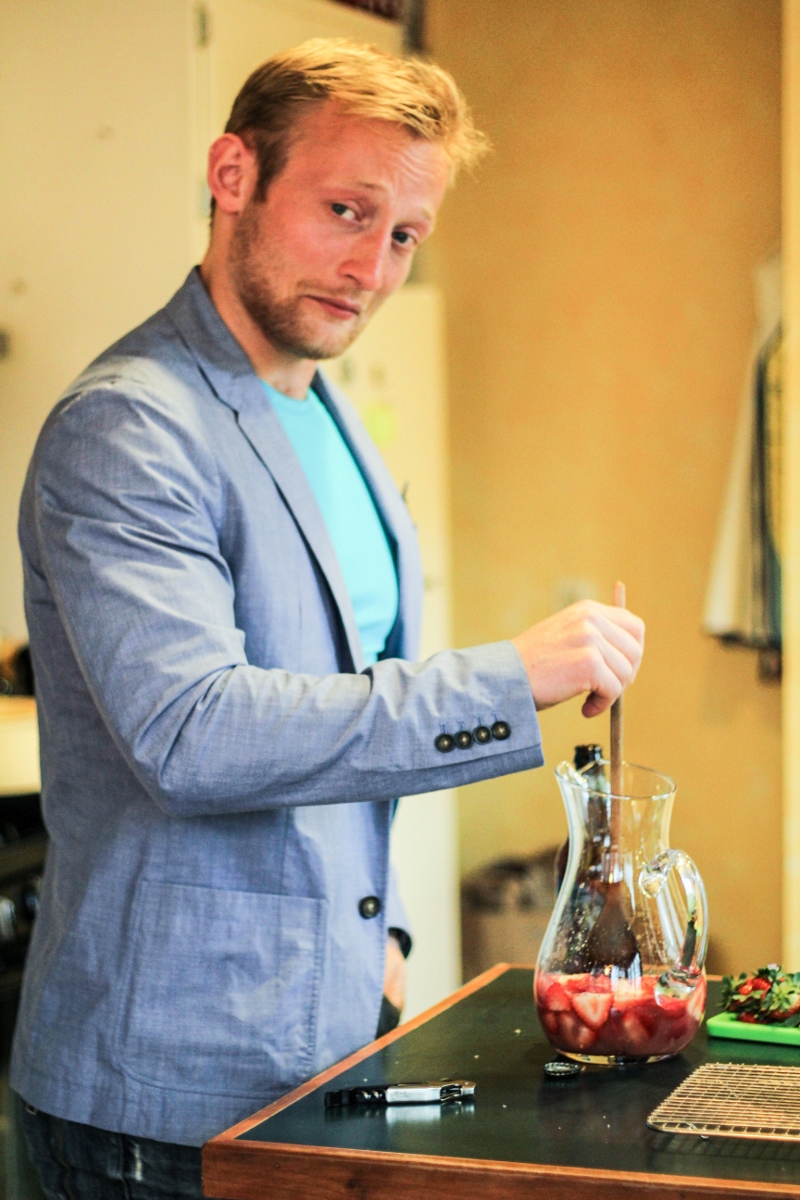 And this is my poet friend Noah, who takes his strawberry-muddling job very seriously. (As he should).
This amazing bowl of bread has two sources – that huge, dark loaf came from the restaurant L'Impasto, and it's truly some of the most amazing bread I've ever tried. The smaller, bacon-studded baguettes? Yeah, Trevor made those. He's awesome. (He's been baking his way through the artisan bread baking book, Local Breads, and I am the happy taste tester for many of his experiments.)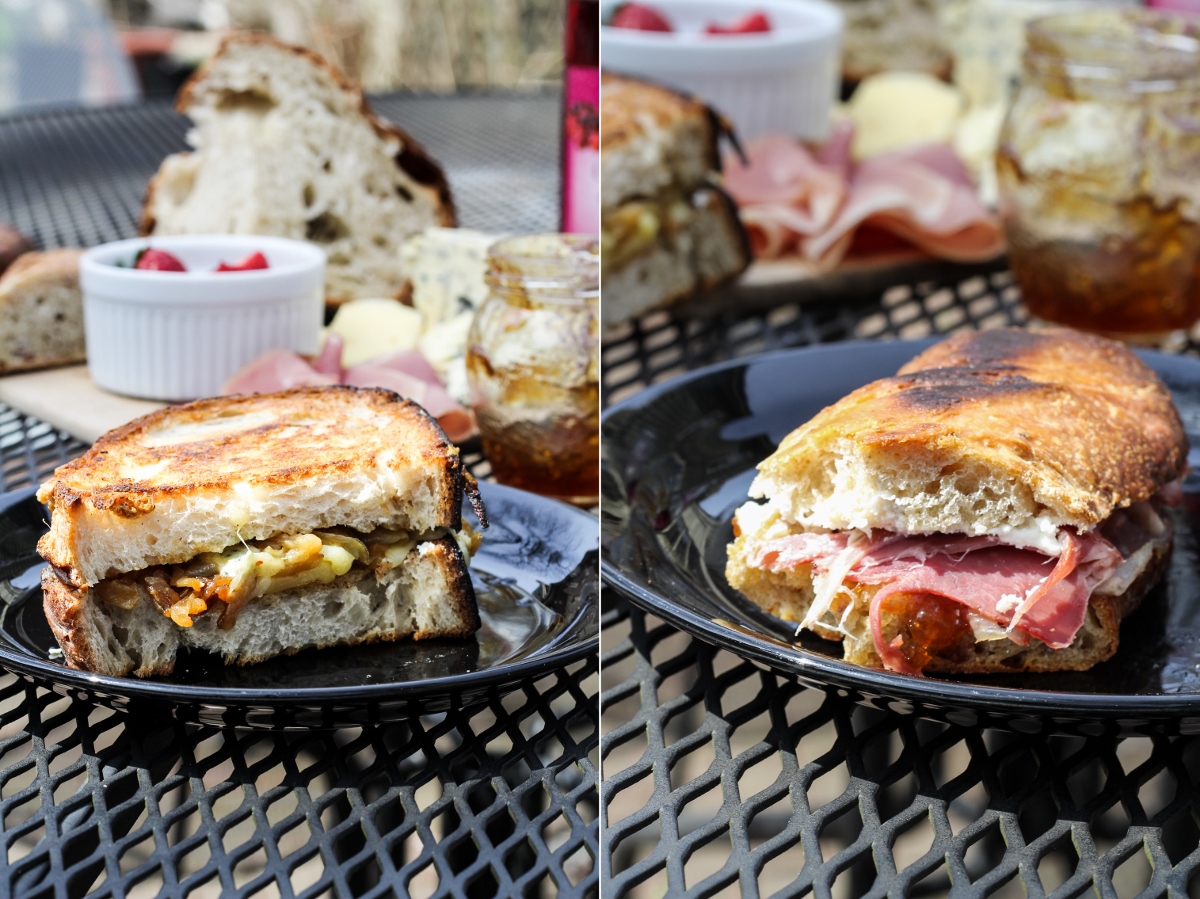 And this is what the bread turned into – delicious, oozy, paninis. The one on the left is caramelized onions, mustard, and a mixture of blue cheese and cheddar, and the one on the right is the classic fig jam, prosciutto, and goat cheese combo. Yum. And now for that sangria recipe…
Cava Sangria
Recipe adapted slightly  from Home Made Summer. Serves 4-8, depending on how thirsty you are.
2 peaches or plums, washed and thinly sliced

1 orange, washed and thinly sliced
2 large handfuls strawberries, hulled and sliced
fresh juice from 2-3 large grapefruits, or 2 c. store-bought juice
3 cinnamon sticks
a few sprigs fresh mint
1/2 c. brandy
1 bottle chilled cava, or other sparkling white wine
sugar to taste (optional)
Combine all the fruit, the grapefruit juice, the cinnamon sticks, and the mint in a large pitcher and stir to combine. Cover and refrigerate for at least one hour. Just before serving, stir in the brandy, then pour the wine over the top. Taste, and stir in sugar if it is not sweet enough. Serve cold.