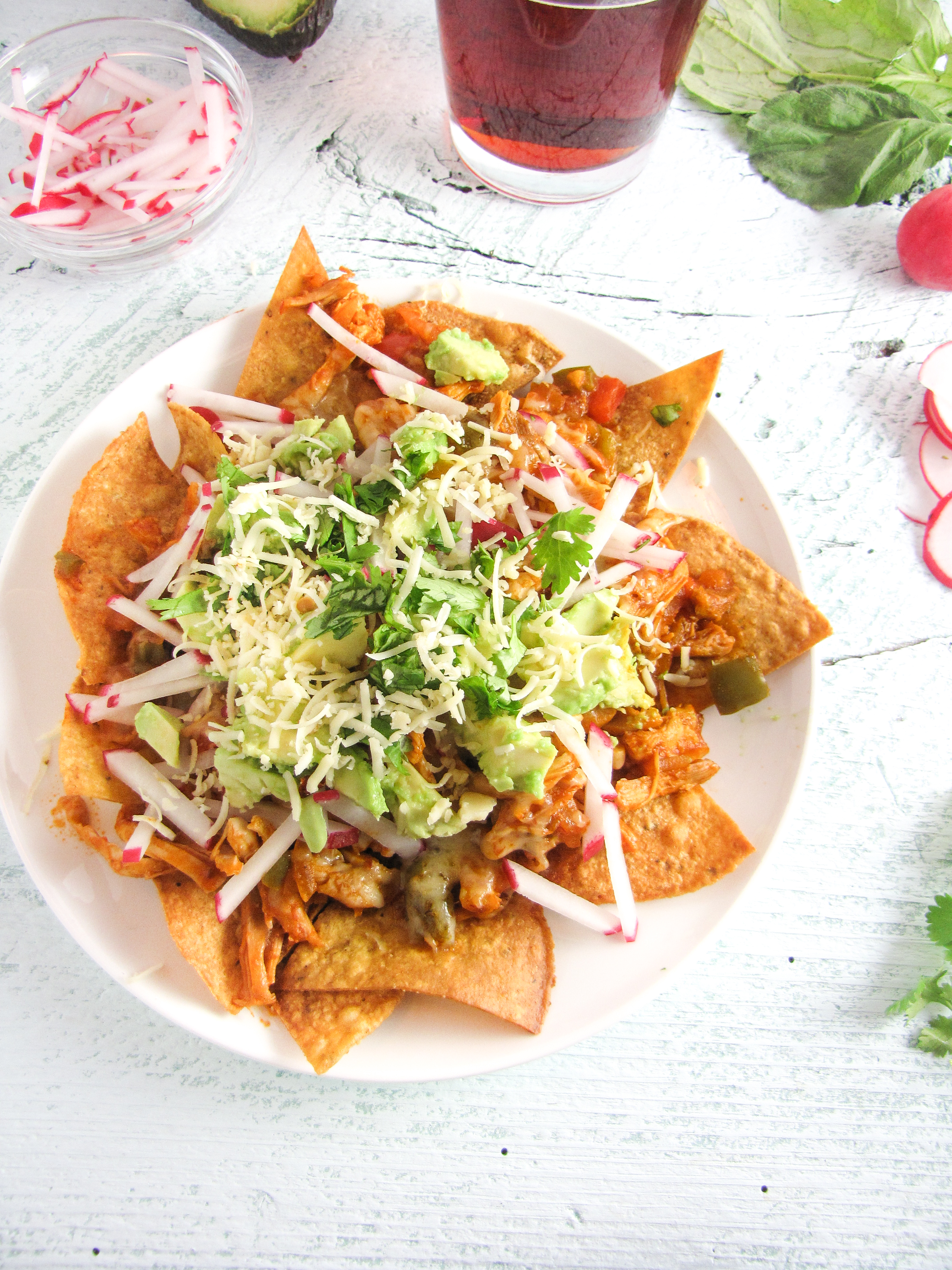 Some cookbooks are meant to be impersonal. They are written to be useful, educational, reference guides to the kitchen. But this is not true of all cookbooks. There is another group of cookbooks out there, in which the flood of images, stories, and commentaries begin to carry the cookbook into a different realm – the realm of travelogues  of memoirs, of novels. Both types of books are important – which you prefer is a matter of taste, or of your current mood, or of your particular kitchen dilemma. Do you need to be inspired, transported to another place and time? Or do you simply need to know the best technique for baking a fluffy muffin, and why it works?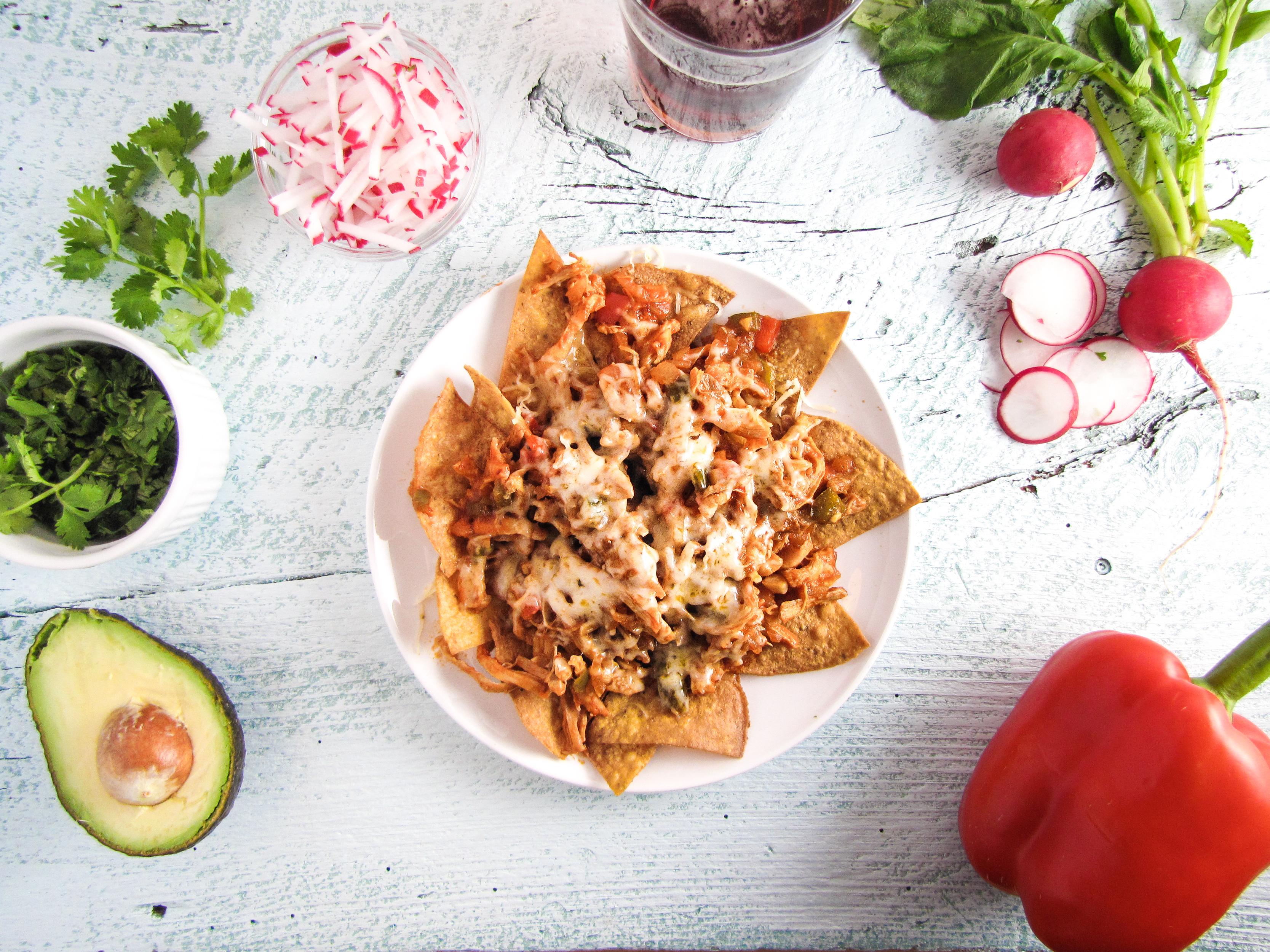 Jose Garces' The Latin Road Home is definitely of the personal variety. The Iron Chef, restaurateur, cookbook author, and all-around food personality uses this book to take readers on a journey through the five countries that have influenced his cooking style – Ecuador, Spain, Cuba, Mexico, and Peru. Unlike Gran Cocina Latina, this is not an exhaustive look at the cuisines of these countries. Rather, each country has four regional menus that range in difficulty and simplicity, with the fourth menu in each country encompassing a massive spread – cocktails, snacks, appetizers – in short, party food. The recipes range from the traditional, like Moros y Cristianos and Tostones, to the innovative, like Citrus-Marinated Halibut and Calamari in Coconut Broth and Griddled Potato Cakes topped with Mushrooms with Saffron and Ginger. And if you like seafood, you're in luck – it's the most heavily represented food group in the book, with 8 different recipes for ceviche alone. Another bonus – most of the recipes are accompanied by beautiful full-page photographs that are bright and full of life.
I would also like to point out how well the recipes are laid out. Each recipe is very clearly broken down into its multiple parts, with a separate table of ingredients and set of instructions for each component of the recipe. For recipes with 4 or more different components, this is highly valuable – and it's executed without causing the design of the book to suffer at all. Beauty and usability!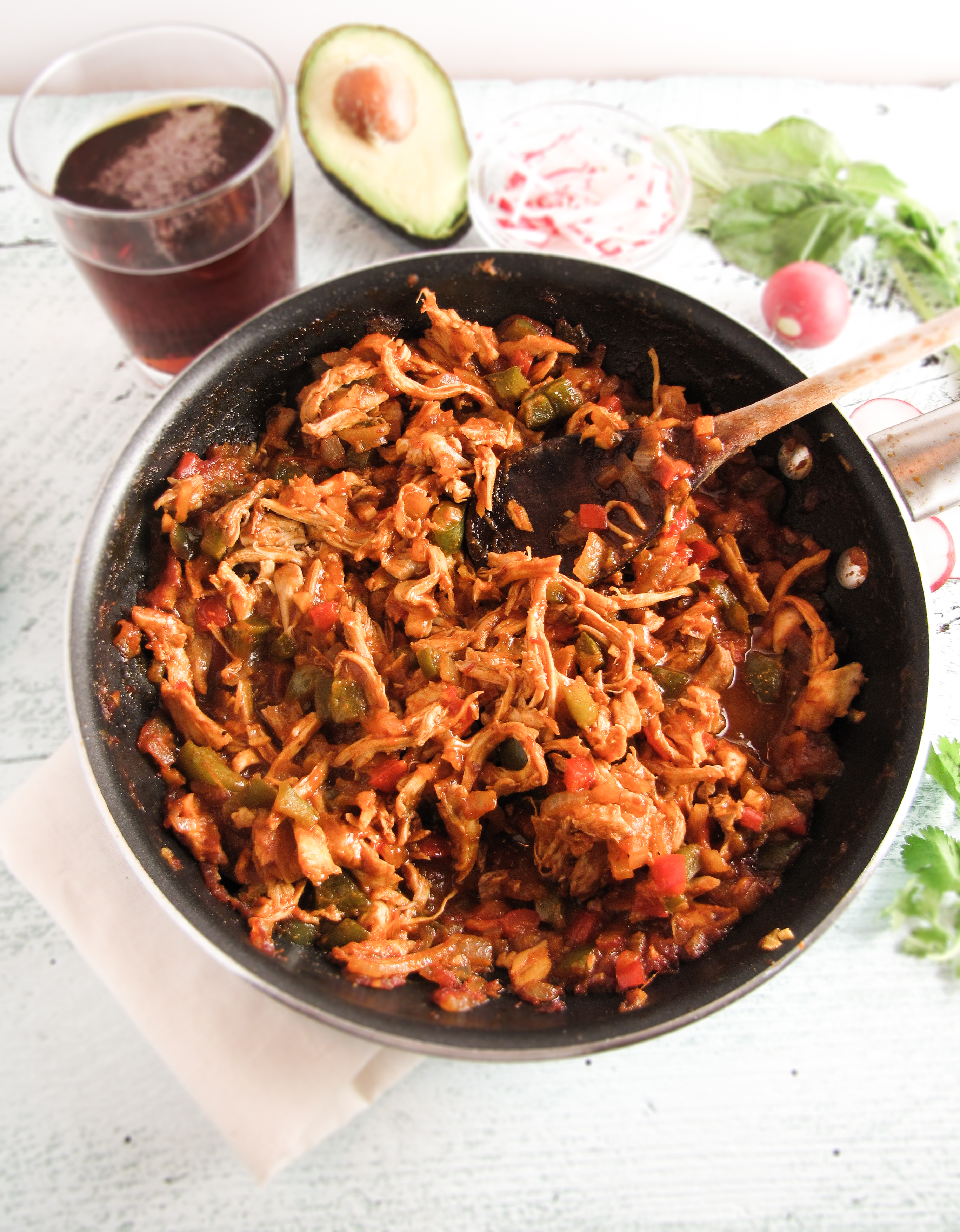 Lake Isle Press invited me to participate in a blogger cook-around of this book today. A group of bloggers are all cooking recipes from the fourth Mexico menu – a taco-bar party menu – with recipes including Mango Margartitas, Carnitas, Beer-Braised Beans, Shrimp Skewers, and Tres Leches Cake. I chose to make the Chipotle Chicken Nachos, mainly because I couldn't get over how delicious they looked. I can now confirm that they also taste delicious – sweet and a little smoky, with falling-apart tender chicken and just the right amount of sauce. While I went the whole nine-yards and fried my own corn tortilla chips, I actually liked the filling (called pollo ropa vieja) the best without any garnish, rolled up in a soft, warm corn tortilla. Making the filling is simple – a matter of throwing the sauce ingredients in the blender, sauteeing peppers and onions, and briefly poaching chicken thighs in boiling water. Definitely a good addition to any weeknight meal rotation.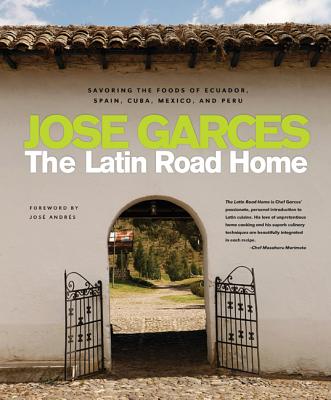 The bottom line: Jose Garces' The Latin Road Home gives readers a brief and personal take on the cuisines of five different Latin countries. While not an exhaustive look at any one cuisine, the recipes featured are traditional with an innovative twist, and well worth taking a crack at. Combined with the heartfelt narrative and bright and inviting photos, the recipes in this book make it a worthwhile addition to the shelves of any cook looking for inspiration in Latin flavors.
Disclaimer: Lake Isle Press sent me a review copy of this book, but all opinions are my own.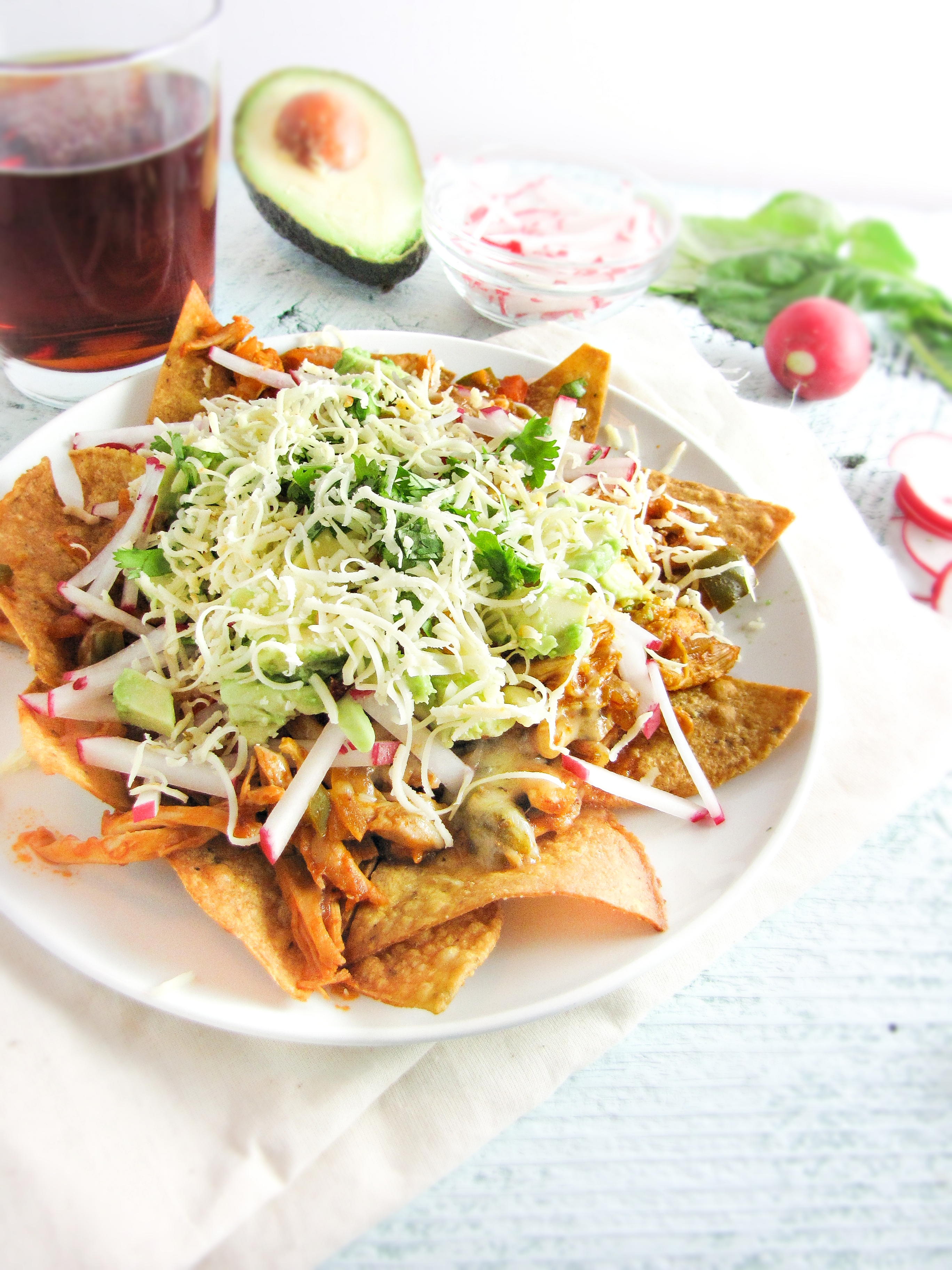 Chipotle Chicken Nachos
Recipe from The Latin Road Home. Serves 8 as an appetizer.
Notes: If you're trying to get dinner on the table fast, roasting the garlic (step 1) might be best done the morning or even the night before dinner is served. Two alternative ways to serve this dish that I really enjoyed are to 1) prepare the chicken ropa vieja and serve in warm corn tortillas as tacos and 2) prepare the chicken ropa vieja and mix with cooked rice or couscous and serve in a bowl.
For the Chicken Ropa Vieja:
20 cloves garlic, divided, peeled
2 TBS olive oil
sea salt, used throughout recipe
3 Spanish onions, divided, peeled
1 fresh bay leaf
2 lb. boneless skinless chicken thighs
1/4 c. vegetable oil
2-3 red bell peppers, seeded, deveined, and finely chopped
4 canned chipotles in adobo
1 c. ketchup
1 c. chicken stock
2 TBS Spanish smoked sweet paprika
Preheat the oven to 375°F. Place 6 of the peeled garlic cloves in a piece of tinfoil, drizzle with the olive oil and sea salt, and fold the edges of the tinfoil up to make a closed packet. Roast the garlic in this packet (seam side facing up in the oven to avoid leaks!) for 45 minutes – garlic should be tender when done.
While garlic is roasting, bring a large saucepan of heavily salted water to a boil. Take one of the onions and roughly chop it. Add this onion, the bay leaf, and the chicken to the boiling water, lower the heat to a simmer, and simmer the chicken for 10-14 minutes, until chicken is cooked through. Remove the chicken from the water with a slotted spoon to a bowl, let cool, then shred into bite-size pieces by hand. Set aside. Discard the cooking water and onion.
Finely chop the remaining 14 cloves of garlic and 2 onions. Heat the vegetable oil over medium heat, then add the chopped onions, garlic, and bell peppers. Let cook, stirring occasionally, for about 10 minutes, until beginning to soften.
While vegetables are sauteing, combine the roasted garlic, chipotles in adobo, ketchup, chicken stock, and paprika in a blender. Blend until smooth. Add the sauce to the vegetables and cook at a gentle simmer until mixture is reduced by one quarter, about 15 minutes. Stir in the chicken and heat through. Continue with nacho recipe or serve as mentioned in head note above.
For the Nachos:
12 small (6-inch) corn tortillas OR 1 bag corn tortilla chips
vegetable oil, for frying
2 c. grated cheese
2 avocados, peeled, seeded, and roughly chopped
4 radishes, washed and cut into thin matchsticks
1/4 c. chopped fresh cilantro
1/4 c. Mexican crema OR sour cream
If making your own chips, stack the tortillas in groups of 4 and cut each stack into 6 triangles. Separate the triangles. Heat about 1 inch of vegetable oil in a large frying pan over medium heat. Fry the tortillas in batches until golden brown and crispy, then remove with a slotted spoon and let drain on a paper towel lined baking tray.
Top chips with the chicken ropa vieja mixture and sprinkle with grated cheese. If serving to a crowd, do this in a casserole dish and broil on high for 2-3 minutes to melt the cheese. If making for yourself, do this on a plate and just pop in the microwave for 30 seconds.
Top nachos with avocados, radishes, and cilantro. Serve with crema/sour cream on the side.
1