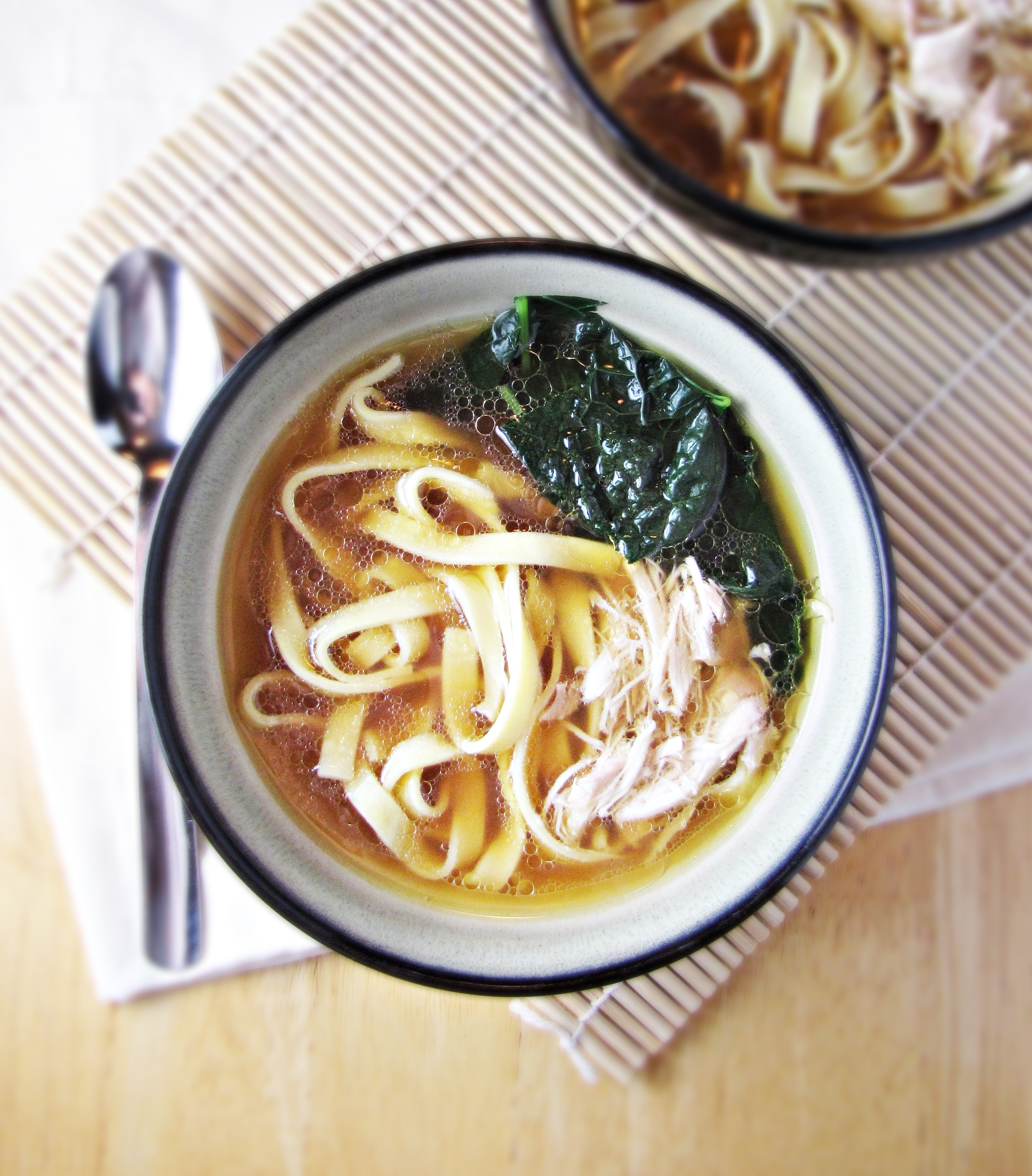 Update: Giveaway now closed! Congrats to Andrea on winning the book (sorry, Mom, maybe next time!). Thanks to everyone for entering and leaving your favorite dishes – I have so many great Japanese recipes to try now – sounds like katsu curry and okonimyaki are must tries.
I don't cook a lot of Asian food.  Sure, your occasional super-Americanized stir-fried rice, or a little chicken cooked in soy sauce, but rarely anything traditional.  It's out of my comfort zone.  I have a lot of friends who are enamored with various Asian cultures, or who are part of an Asian culture and still very much tied to their family's traditions and roots, but I've always been more drawn to Western food cultures – Italian, French, Irish, Polish, Czech.  It's more accessible to me – closer to home.
This is precisely why Nancy Hachisu's beautiful new cookbook "Japanese Farm Food" was such a wonderfully eye-opening book for me.  Just the introduction is full of new information – the best type of miso to buy for everyday use, how to grind tofu, and what, exactly, a suribashi is (it's basically a grooved mortar and pestle for grinding seeds and nuts, if you're wondering).  In fact, there were so many new words and ingredients and techniques in the opening chapter that I was almost a little intimidated.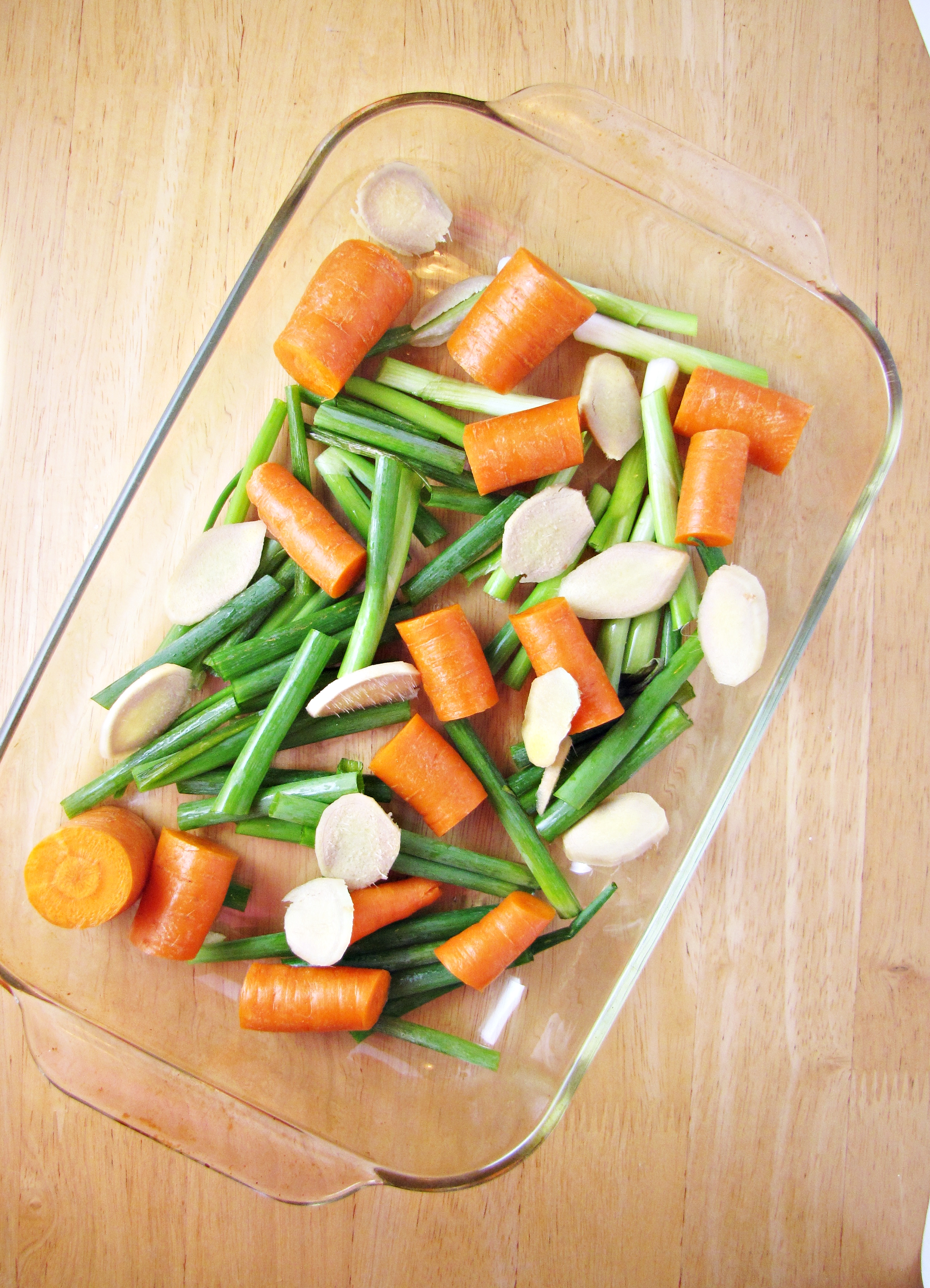 I shouldn't have worried – simplicity turned out not to be a problem.  Many of the recipes are simple, some shockingly so – like "edamame and sea salt," or "raw egg on hot rice," both of which are exactly what they sound like.  This level of simplicity is typically not my cup of tea in cookbooks – as someone who spends a lot of time cooking and thinking about cooking, I don't need a book to instruct me in truly simple preparations.  However, in this book it seems appropriate.  Japanese food is simple by nature, and it is in preparing the simplest meals that technique truly counts.  There are also plenty of recipes a bit more complicated, like Chicken and Miso Meatballs or Egg Custard Squares with Crab and Spinach.  Some ingredients, such as yuzu, miso, and fresh wasabi, may be hard to find, but once you've sourced them, they're used over and over again.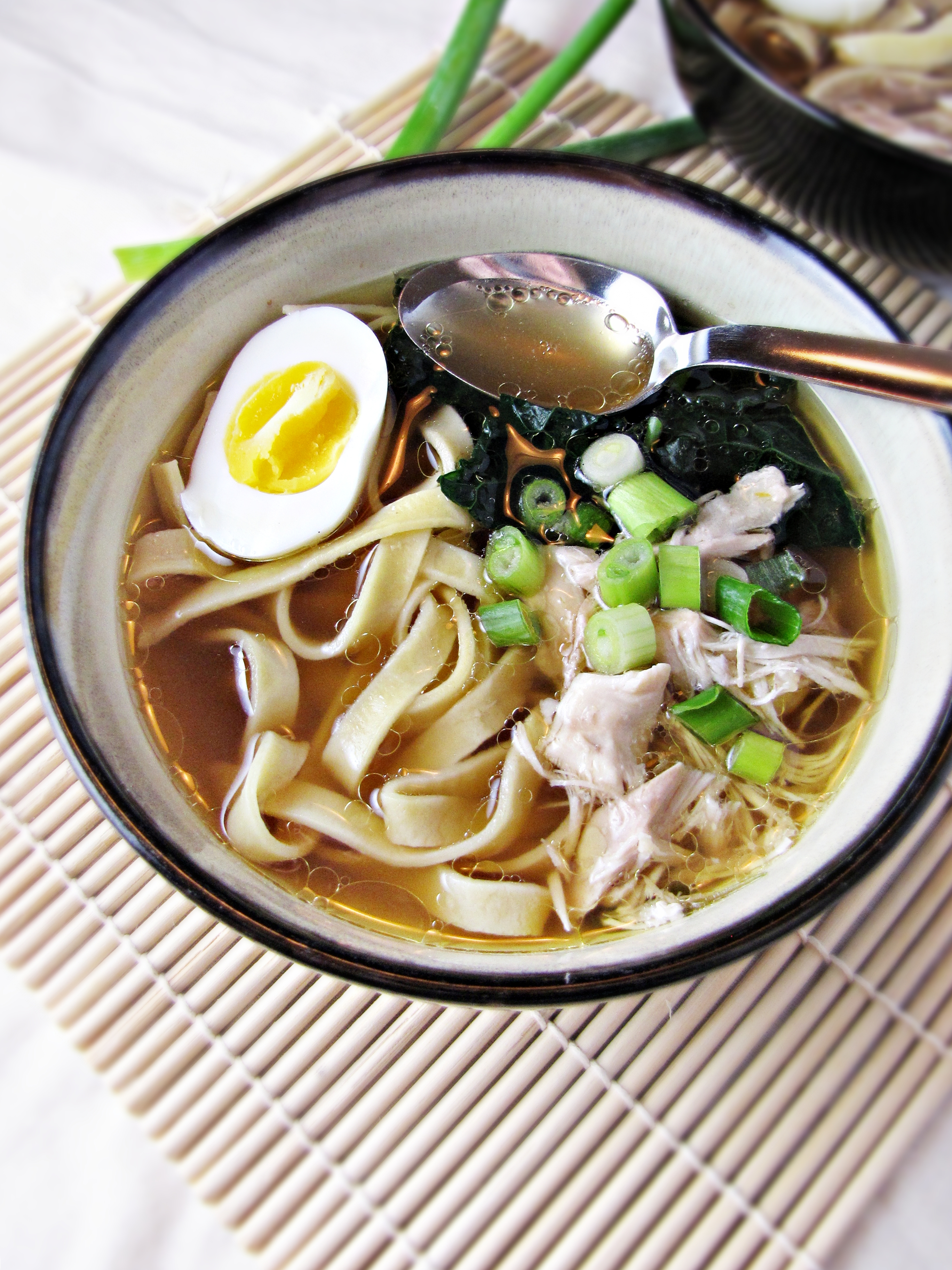 For anyone who grows their own vegetables or frequently finds themselves with an abundance of produce, you will find many new ways to prepare them in this book – a major plus.  Between Fried Eggplant Halves with Sweet Miso, Smashed Cucumber Pickles with Garlic, and Zucchini Coins with Roasted Sesame, I've taken plenty of notes on what to do with next year's end-of-summer produce.  I should also note that the recipes in this book are intrinsically healthy, as much of traditional Japanese cuisine is.  Very few recipes call for dairy or wheat, the majority are vegetable based, and the techniques are such that the ingredients maintain most of their nutritious qualities.  If you're looking to change your diet and lifestyle (and you like Japanese food, of course), this book may be a great source of inspiration.
But this book is not just about the food.  A big part of its charm are the short vignettes, little glimpses into Nancy and Tadaaki's life in their Japanese farmhouse.  At first it seemed strange to me that the stories were somewhat disconnected, and not a continuous tale of Nancy's integration into Japanese life, but I think they ended up being my favorite part.  The wannabe farmer buried inside me loved imagining the first taste of a fresh pecan grown from seed 20 years earlier, or of midsummer edamame just pulled from the bush, served hot and salty with a cold beer, the way Americans might enjoy corn on the cob.  I think any armchair traveler with the slightest interest in Japan will revel in this book.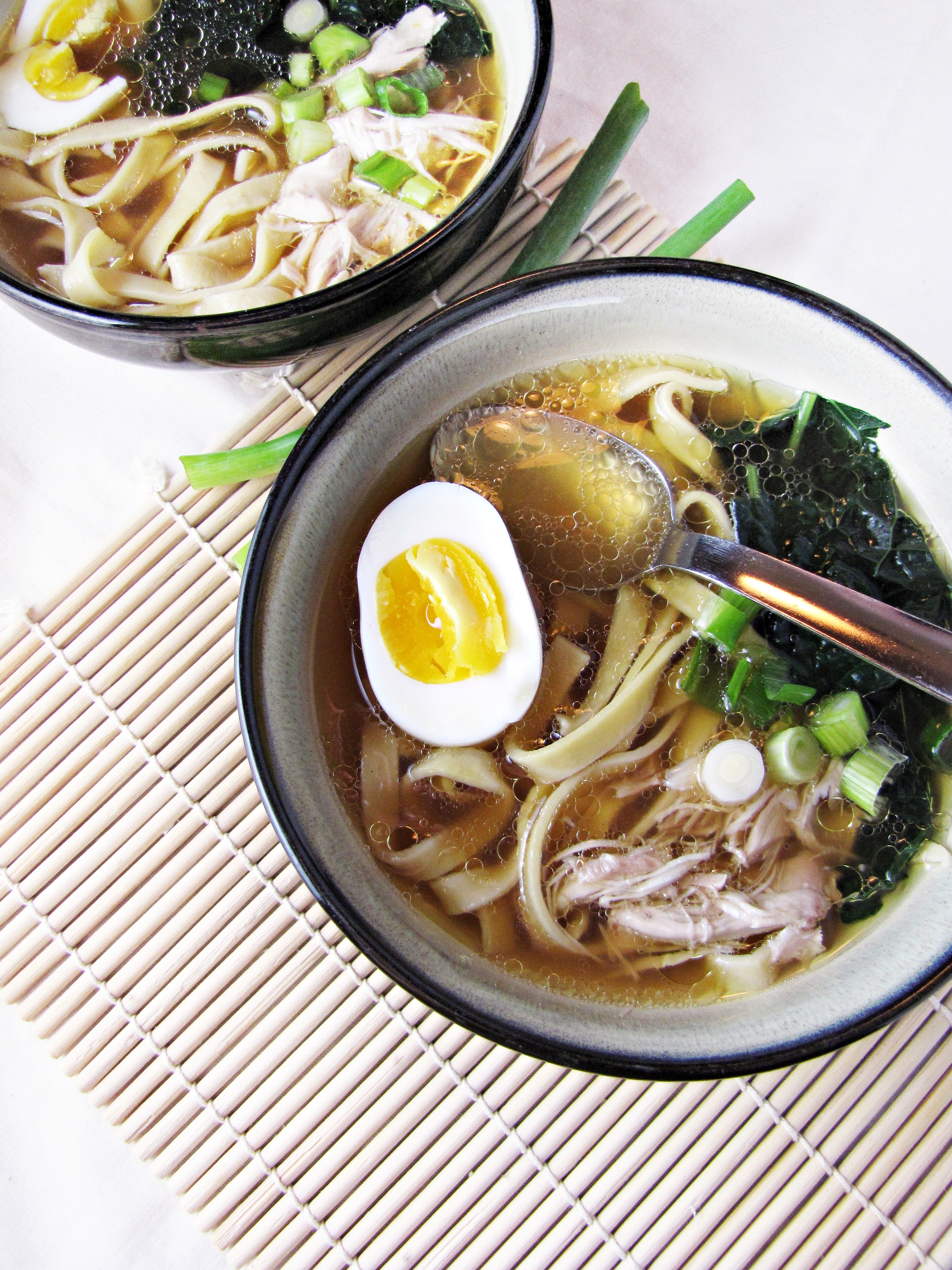 This is a book that was very clearly assembled with a lot of thought and love.  It is not haphazardly thrown together, nor is it repeating material and recipes that those of us who consume food literature at a rapid pace have seen a hundred times.  But before I can truly condone any cookbook, I have to test out a few recipes to see if they're worthwhile.  In this case, I started with the homemade ramen.  Ramen is a food so steeped in mystique and tradition, I was curious to see how it would turn out at home.  The answer?  Worth every minute of the 3-hour preparation.  The long-simmered chicken broth is clear and nourishing, the home rolled noodles puffy and tender, the half-boiled egg creamy and full of the broth's flavor.  It is exactly what I want to be slurping on any cold and dreary afternoon. It definitely takes some planning ahead, and the noodles were a little bit tricky to work with, but I would absolutely make it again on a lazy Saturday.  I still have a few more recipes to test, but so far, this book passes the recipe test.
The bottom line: Japanese Farm Food is a ground-up introduction to traditional Japanese food, packed with simple, technique-focused recipes.  Nancy's voice is strong and her stories intimate – resulting in a beautiful book that is clearly a labor of love.  I'd strongly recommend it to anyone looking to expand their repertoire of healthful (or vegetarian) recipes, learn new methods for cooking fresh produce, or to anyone with any interest in the culture and food of Japan.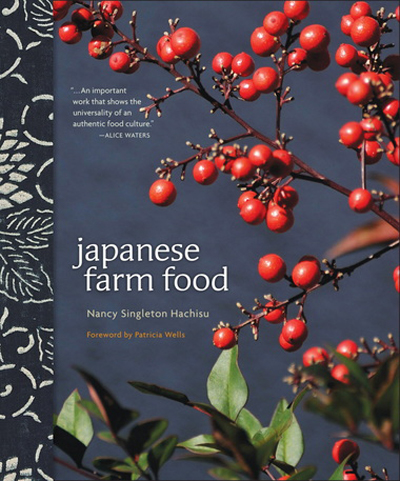 Giveaway:  Thanks to the folks over at Andrews McMeel Publishing, I'm giving away one copy of Japanese Farm Food.  To enter, leave a comment below, answering the question: What is your favorite Japanese (or generally Asian, if you've never had Japanese food) dish?  Have you ever made Japanese food at home?  (P.s. I loved hearing your answers about your favorite winter dish – seems a lot of you love beef stew and chicken pot pie!)  For one additional entry, you can subscribe to Katie at the Kitchen Door via email or RSS, and leave a separate comment letting me know you have (you can also do this if you're already a subscriber).  One winner will be picked at random at midnight on Friday, November 2nd.  Be sure to include your email in the comment form so I can get in touch with you!  If the winner doesn't respond to me within 48 hours, they forfeit their winnings and I will pick a second winner.  US only, apologies to my international readers! Giveaway now closed!
Disclaimer: I was sent a free review copy of Japanese Farm Food by the publisher, Andrews McMeel, but all thoughts and opinions shared here are honest and my own.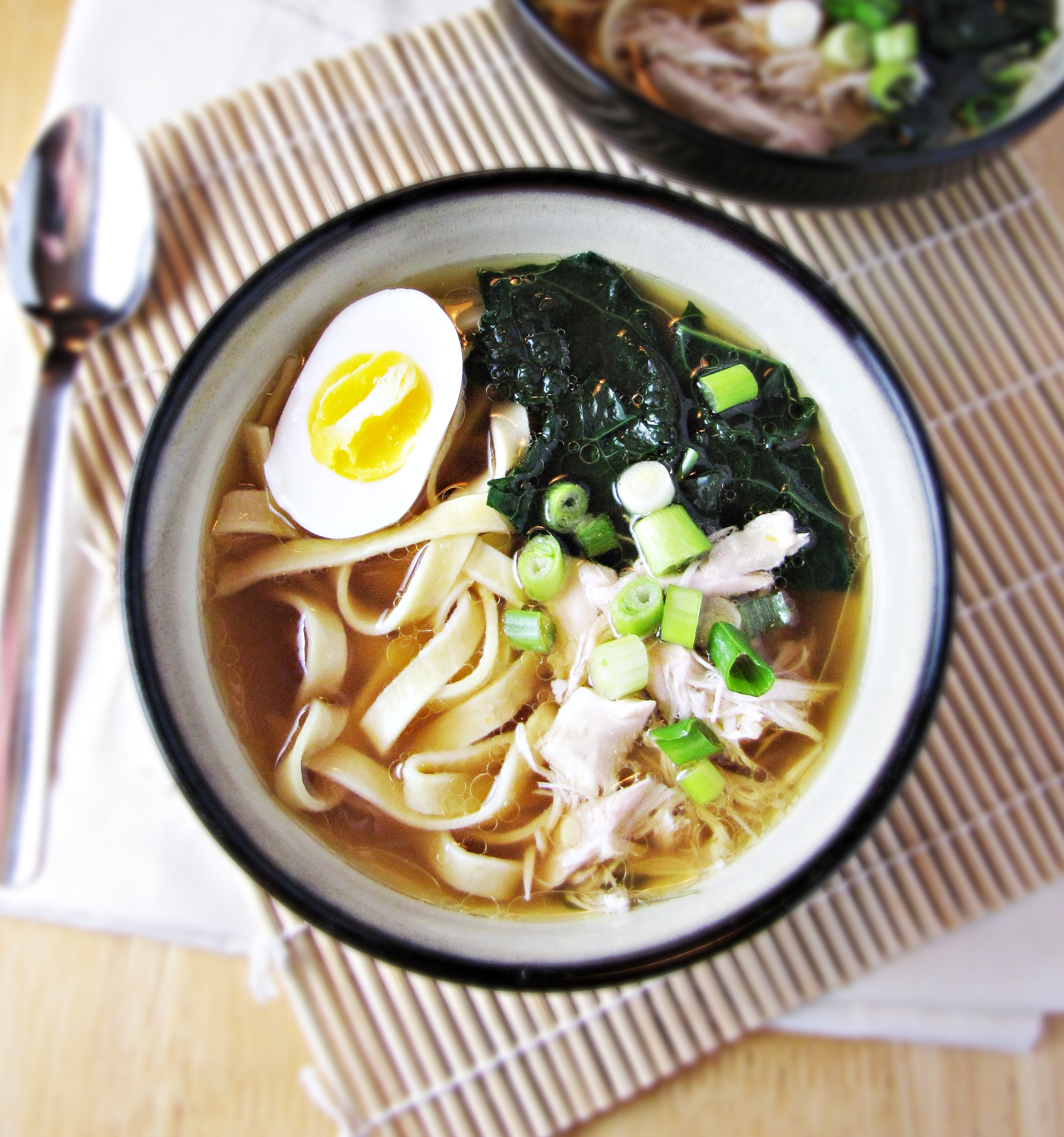 Ramen at Home
Recipe from Japanese Farm Food, by Nancy Hachisu.  Serves 4.
For the broth:
2 carrots, cut into 1 inch lengths
2 small Japanese leeks, or 4 scallions, trimmed and cut into 1 inch lengths
1 inch fresh ginger, peeled and thinly sliced
4 bone-in chicken thighs (or 8 wings)
1 tsp sea salt
2 TBS rapeseed or sesame oil
For the noodles:
2 TBS sesame oil
2 c. flour
2 eggs, at room temperature
2 egg yolks, at room temperature
For the toppings:
4 eggs
1 small bunch chopped bitter greens, such as bok choy or kale
3 TBS finely chopped Japanese leeks or scallions
1 sheet nori, cut into eights
Soy sauce, miso, or sea salt (to taste)
Make the broth.  Preheat the oven to 450°F.  Place carrots, leeks/scallions, ginger, and chicken thighs in a roasting pan, and toss with salt and oil.  Roast for 40 minutes.  Pour chicken, veggies, and all the juices into a large stockpot, and cover with 16 cups of cold water.  Bring to a boil, then lower heat and simmer, covered, for 1 hour.  After 1 hour, remove the lid.  Take out 2 of the chicken thighs and place in a small bowl.  Cover the thighs with hot broth and let cool to room temperature, then shred.  Continue simmering the remaining broth for another 30-60 minutes, until it is reduced to about 8 cups.  Strain broth into a clean pot and keep warm over low heat.  Discard vegetables and remaining chicken thighs.
Make the noodles: mix 2 TBS of the sesame oil into the flour with your fingers until it is crumbly.  Add eggs and egg yolks and stir with your hand until incorporated, then knead on a flat, clean surface for 5 minutes until the dough is pliable but stiff.  The dough takes some force to really work it into a pliable piece.  Let dough rest 10 minutes.
Roll out the noodle dough to a thickness of about 1/8 inch using a pasta machine or a heavy rolling pin.  Cut into noodles by hand or using pasta machine.  Nancy recommends skinny linguine-shaped noodles, but we made thick ones because the dough wasn't workable enough to make the smaller noodles – the thick ones worked great for us!
Prepare the toppings: bring a large pot of water to a boil over high-heat.  Add the eggs and boil for exactly 7 minutes, then remove with a strainer and place directly into a bowl of ice-cold water.  Let cool, then peel.  In the boiling water, blanch the bitter greens until just tender, then add to the cold water with the eggs.  Keep the water boiling – you will use it to cook your noodles just before serving.
Once the broth, noodles, and toppings are ready, prepare the bowls: add a small amount of miso, soy sauce, or salt to each bowl (according to diner's preference) and pour a ladelful of hot broth over the seasoning.  Stir the broth into the seasoning.  Divide the shredded chicken amongst the bowls.  Drop the noodles into the boiling water and cook for 2 minutes – they will float up to the top when they are done.  Remove the noodles with a strainer and divide among the bowls.  Top off each bowl with a few more ladlefuls of hot broth, 1 egg cut into halves, a handful of the cooked grens, some of the nori pieces, and a sprinkling of scallions.  Serve very hot, with extra seasoning as desired.
2