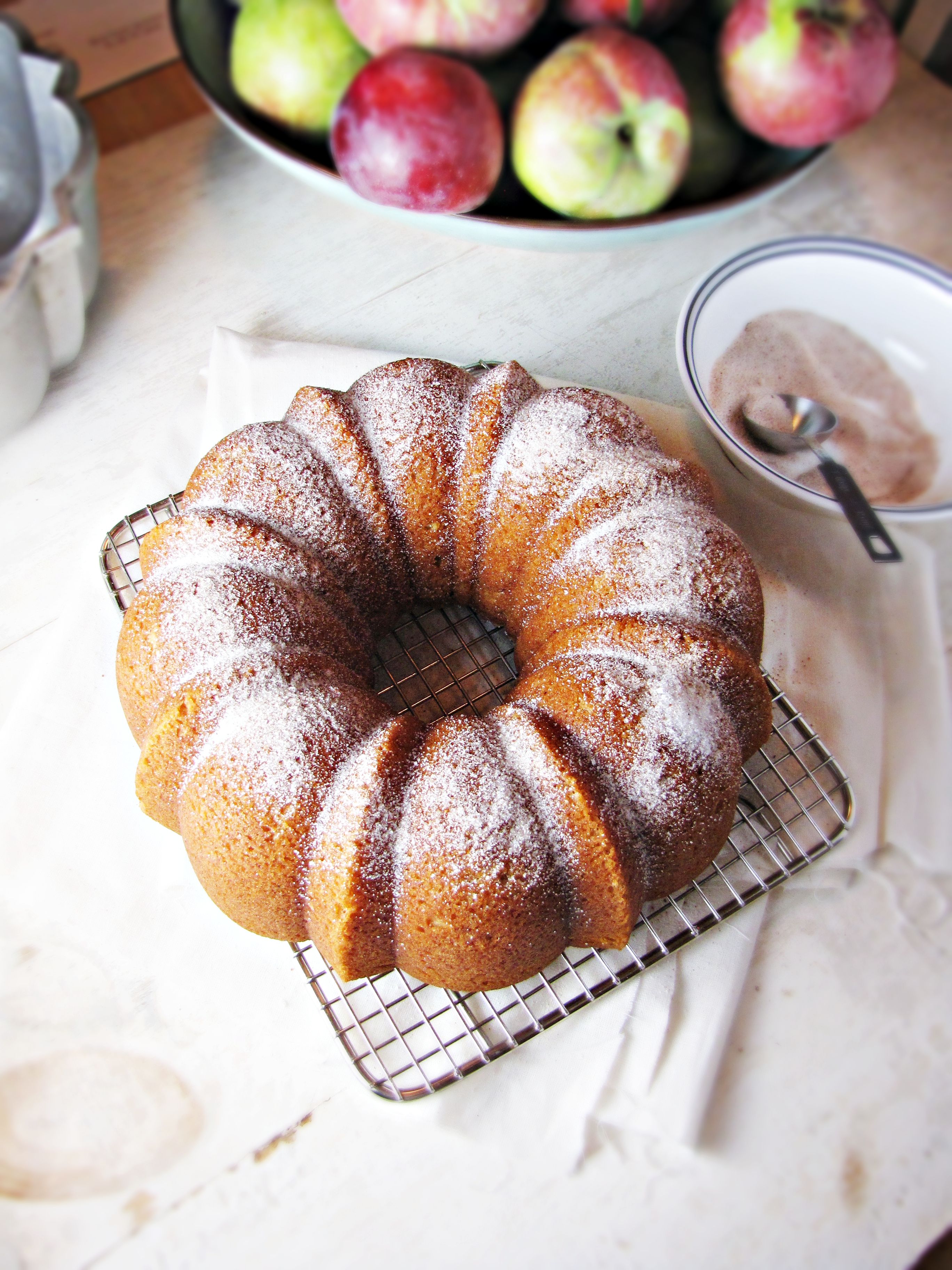 Does seasonal eating ever stress you out?  It does me.  Knowing that there are so many foods available for only a few months, or weeks, even, makes me feel a huge amount of pressure to cook, cook, cook as much as possible with those ingredients before they're gone.  I know this is the wrong way to think about it, that I should just be enjoying each season in its own right, cooking what I feel like when I feel like it, just eating the produce in my fridge rather than spending hours googling "savory apple recipes" and "things to do with figs," but this mentality seems embedded into my list-making, multi-tasking personality.  I'm the same way about life in general.  I'm such a planner and there's so much I want to DO that sometimes I don't get around to any of the things on the list.  Planning vacations, for example – I've probably spent a collective 24 hours trying to plan a 48 hour weekend getaway for this fall. Yes, the daydreaming and planning is part of the fun, but sometimes, I wish I could be more spontaneous.  Just pack up and go.  Experience things without imagining the experience 40 times over before hand.  Not have a mild anxiety attack at the mere idea of my Saturday afternoon plans changing.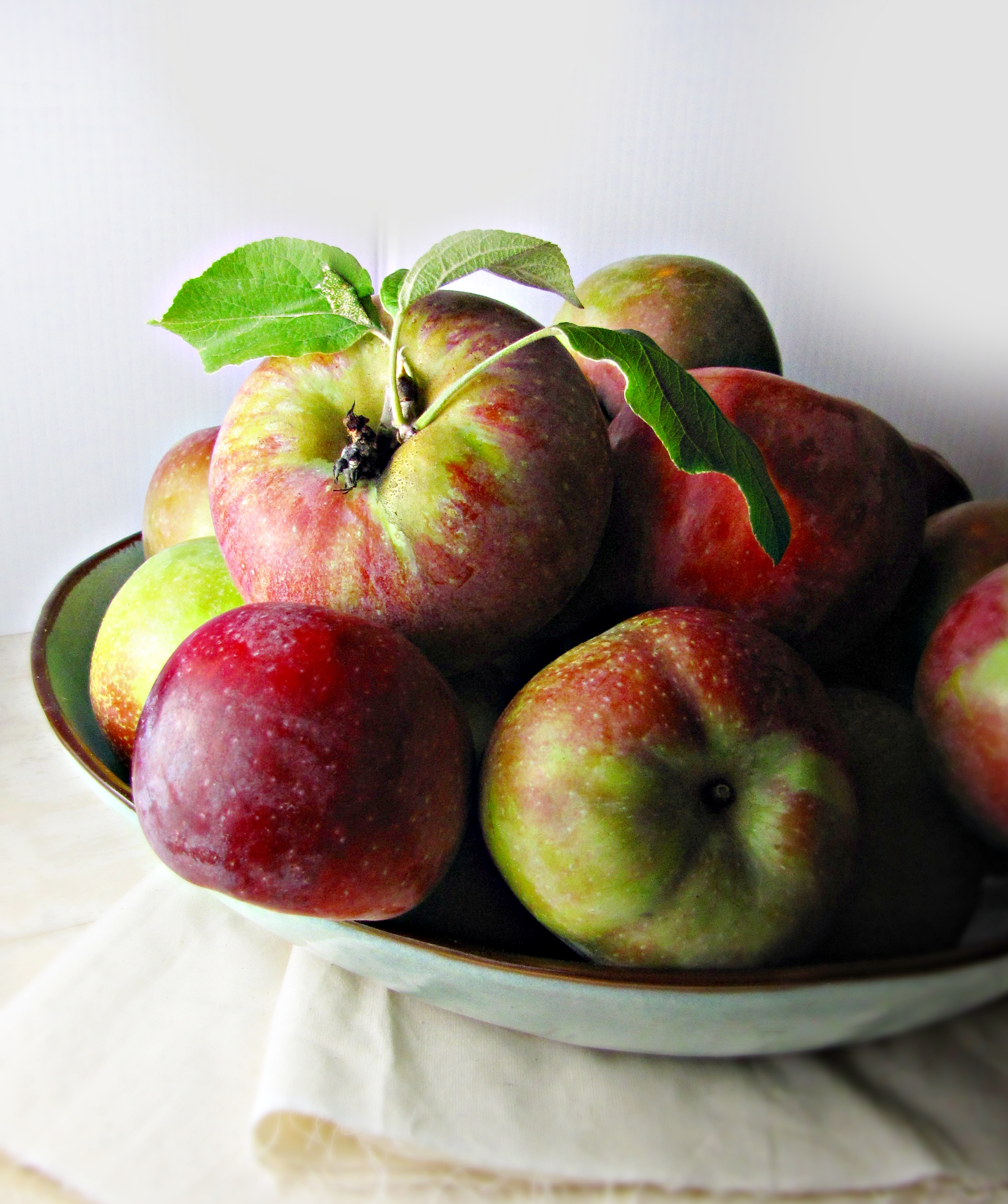 However, this personality trait is useful, to a certain degree.  It means I've never found myself in a crisis while on the road – I always have all the phone numbers and maps and back-up plans at hand.  And it means I don't drop the ball or let things slip through the cracks at work, which can only bring good for my career.  Really, I just need to find an internal balance – stay well-prepared without over-thinking something to the point of causing myself stress about the what-ifs; agree to an impromptu afternoon out with friends rather than automatically declining; enjoy the seasonal food I do get a chance to cook without worrying about all the things I didn't get to this time around.  Perhaps just another way of saying "live in the moment," but worth reflecting on.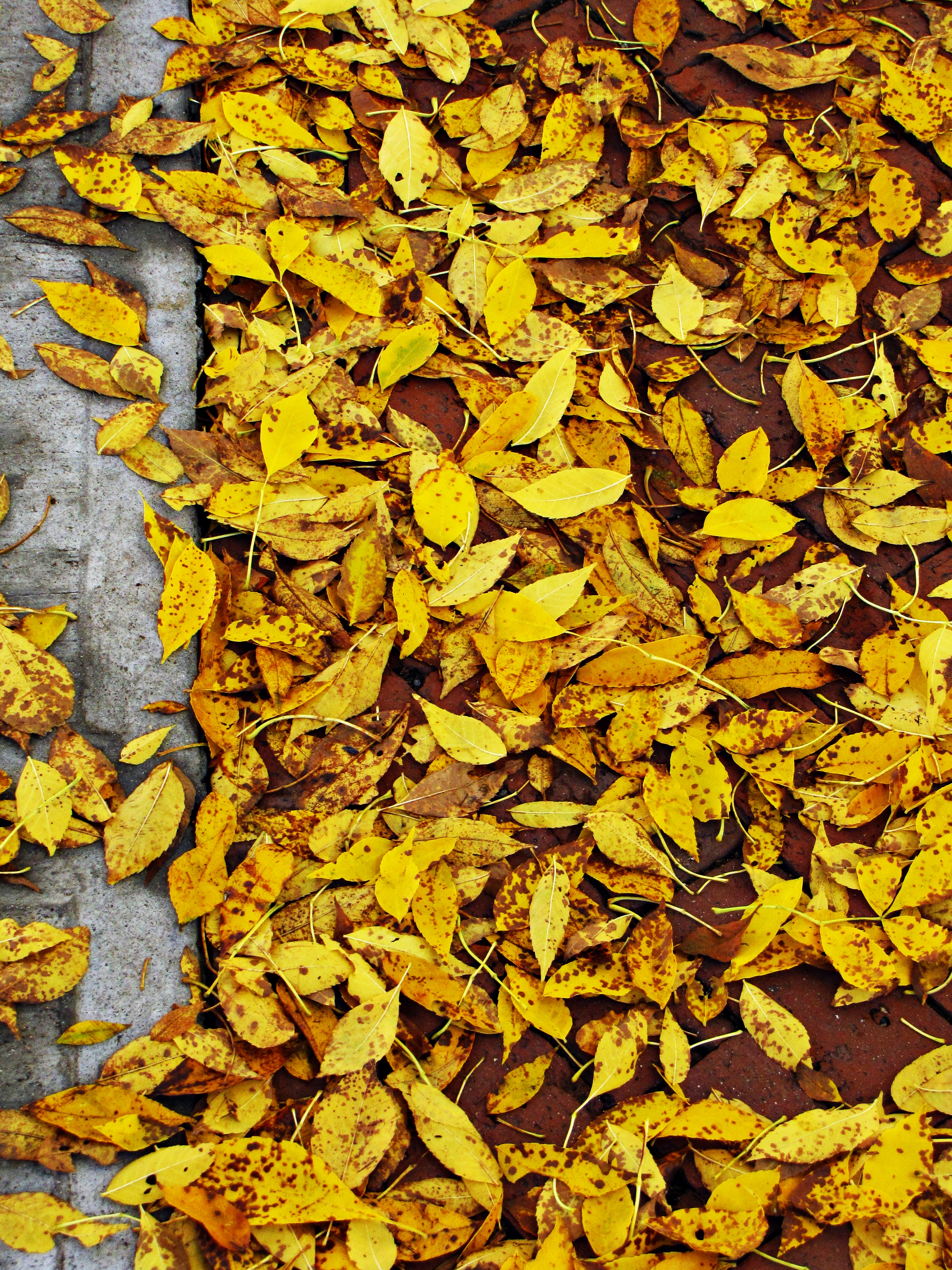 Let's get back to food.  Fall food.  My mental list of seasonal ingredients for this season is long – apples, pears, figs, chestnuts, mushrooms, squash, grapes, beets, brussels sprouts, potatoes and probably more that are currently escaping me.  Then there are the soups and stews and slow-braised meats that are really only appropriate in cold weather – like this Braised Lamb with Polenta or this Sausage and Tortellini Soup.  We listmakers, we sometimes get caught up making the list and never get around to doing anything on it – and I'm determined not to let that happen for the next few months!  I'm off to a good start with this super delicious Cider Doughnut Cake.  Is there anything more fall than Cider Doughnuts?  Even better, I took today off from work to pick apples and hang out with Trevor and enjoy the sunshine and leaves… and eat real cider doughnuts.  So I can attest to the likeness of this cake to the real deal.  My roommate corroborated through text message: "Strong work, tastes just like the orchard!"  If you're a fan of the doughnuts, do you need more reason than that to try this bake-able version?  I didn't think so.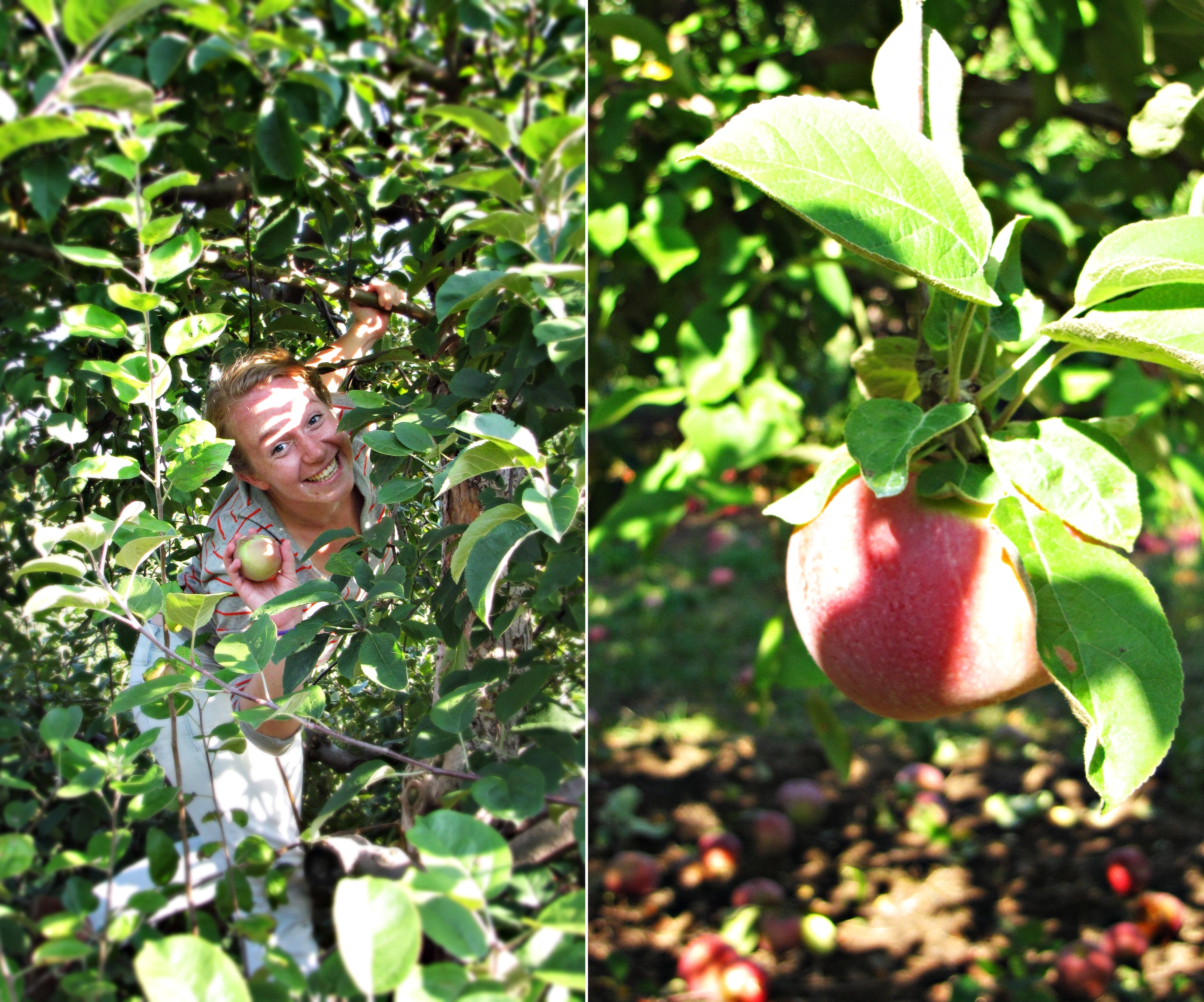 Stay tuned for more fall recipes, soon.  Especially ones with apples, as I'm now the proud owner of half a bushel…
Have a great weekend, everyone!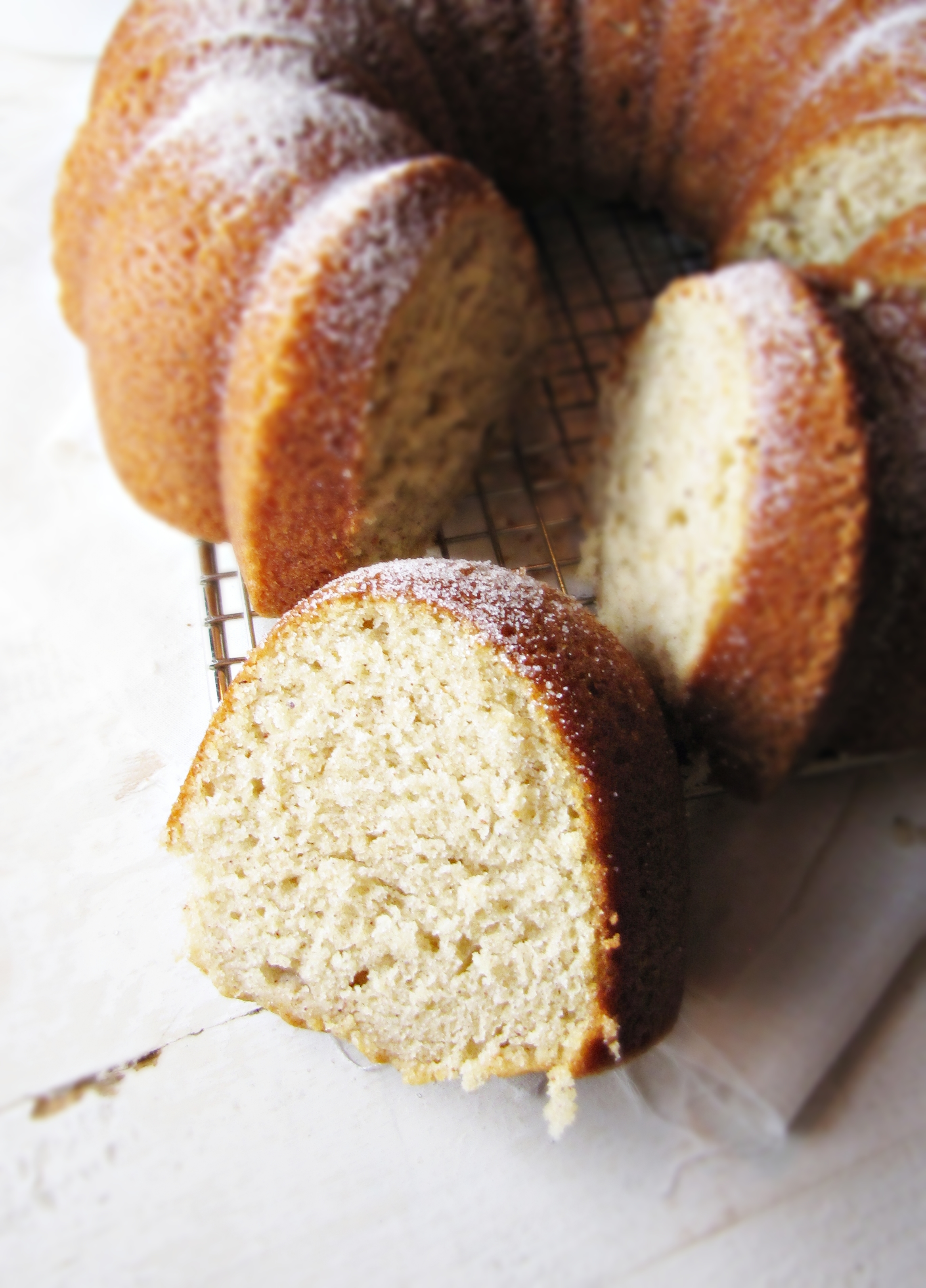 Apple Cider Doughnut Cake
Adapted from Serious Eats.  Serves 12.
1 stick plus 1 TBS salted butter, softened
2 medium Macintosh apples, peeled, cored, and cut into cubes (about 8 oz. total)
1 1/2 c. apple cider
1/2 c. milk, slightly warmed in microwave
3/4 c. + 4 TBS sugar
1/2 c. brown sugar
3 large eggs
1/4 c. canola oil
2 1/2 c. flour
1/2 tsp baking soda
1 1/2 tsp baking powder
1/2 tsp salt
1/2 tsp nutmeg
2 tsp cinnamon
1 tsp vanilla
Preheat oven to 350°F.  Melt 1 TBS of the butter and use a pastry brush to spread it around the inside of a bundt pan, making sure to get in all the creases.
Place the chopped apple and the apple cider in a small saucepan and bring to a boil over medium heat.  Reduce to a simmer and simmer for 10 minutes, until apples are soft and cider has been mostly absorbed.  Let cool 5 minutes, then puree in a food processor.  Mix with the warmed milk, whisking quickly to avoid curdling the milk.
In a large bowl or stand mixer, cream together the butter, 3/4 c. sugar, and 1/2 c. brown sugar until fluffy.  Add the eggs one at a time, incorporating fully between each addition.  Mix in canola oil, and set aside.
In a separate bowl, whisk together flour, baking soda, baking powder, salt, nutmeg, and 1 tsp of the cinnamon.
Add 1/2 of the flour mixture to the egg/butter/sugar mixture, and incorporate.  Add 1/2 of the apple cider mixture to the batter, incorporate.  Repeat with the remaining flour and cider mixtures.  Beat in vanilla until just incorporated.
Pour batter into the prepared bundt pan.  Bake for 35-40 minutes, until a toothpick inserted in center comes out clean.  Let cool for 10 minutes in pan, then invert over a cooling rack and remove from pan.
Whisk together remaining 4 TBS of sugar and 1 tsp of cinnamon.  Sprinkle cinnamon over warm cake.  Let cool, and enjoy!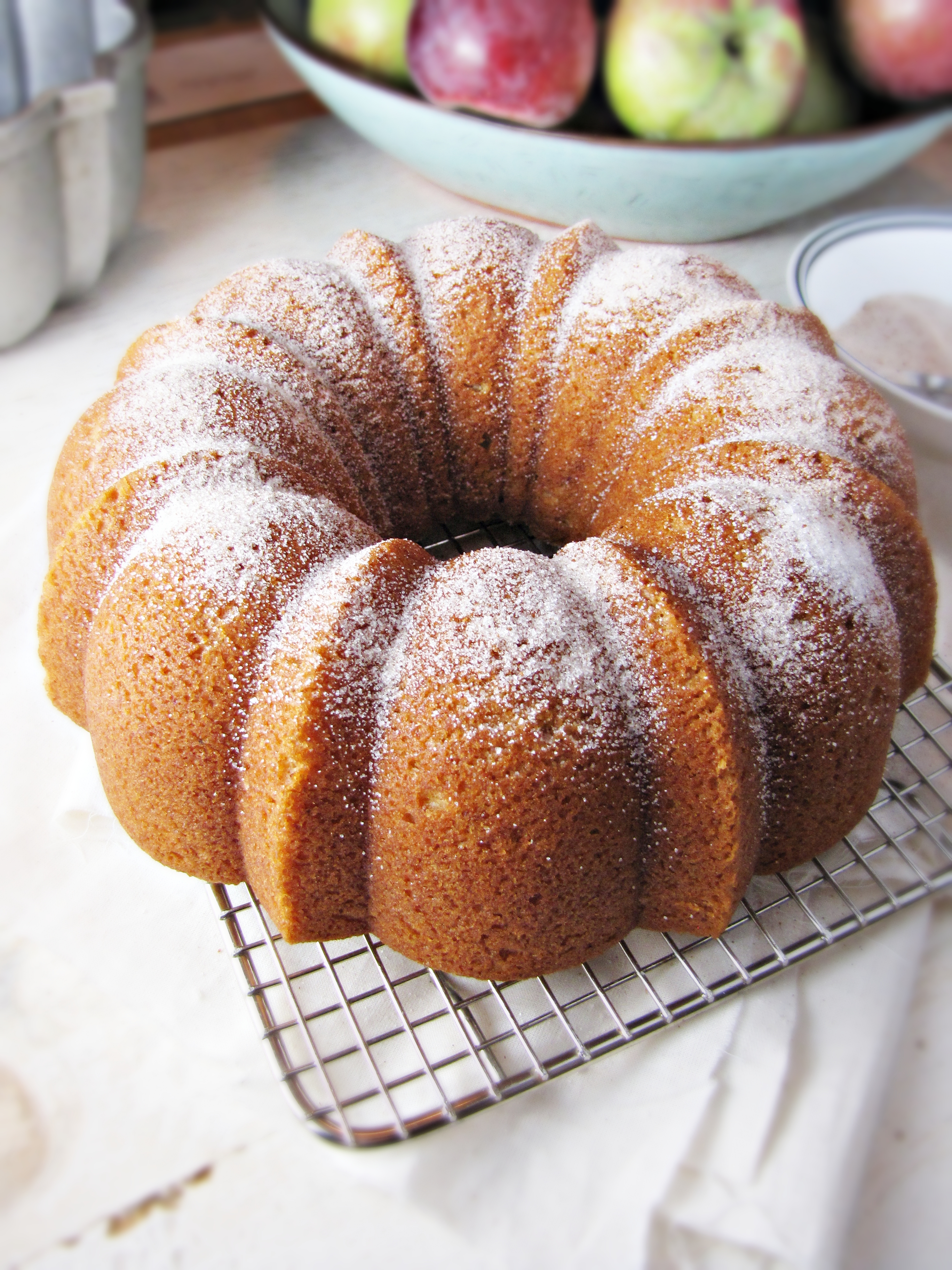 8