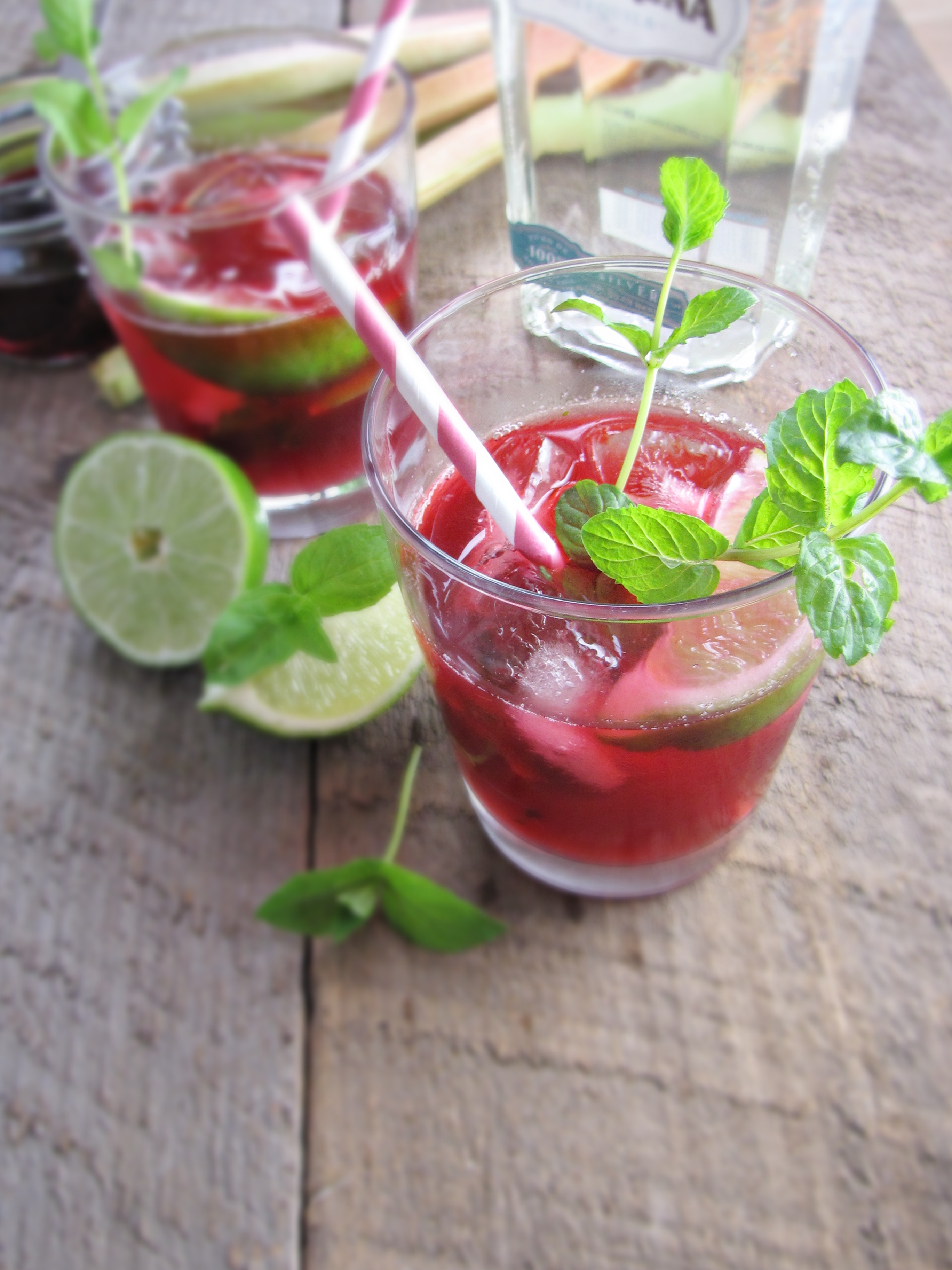 A day with two different drinking holidays occurring simultaneously is a good day.  Especially when you've had the week I've had (which involved multiple nights working past 9, as well as multiple nights with cereal for dinner.  Not ideal.)  Personally, my preference falls towards the tequila-drenched holiday rather than the more upstanding mint julep-y one, but if you're celebrating both, more power to you.  Although I'd recommend starting with the mint juleps before moving on to the tastebud killing tequila shots.
I realize that all the bloggers who are on top of their lives posted their Cinco de Mayo recipes yesterday, or even a few days ago to give people time to consider actually making their recipe for today.  But I am celebrating today, and I am drinking these today, so you are seeing them today.  And I promise, they will also be delicious on June 2nd, and July 28th, and probably even November 8th, although it might be hard to get rhubarb then.
The inspiration for these came from
Antojitos
, which has a watermelon-tequila mojito recipe as well as a hibiscus margarita recipe, but in the end I decided I wanted to get a little bit more creative with this and the resulting drink is all my own.  I've had a huge bunch of rhubarb from my parents' rental house sitting in the fridge all week, so I wanted to use some of that, and I thought that the strongly floral, bright pink hibiscus water would be a nice complement to the sweet-tart rhubarb syrup and tequila, both visually and flavor-wise.  These mojitos are pretty, interesting, not too sweet, and super yummy.  A success.  Happy Cinco de Mayo!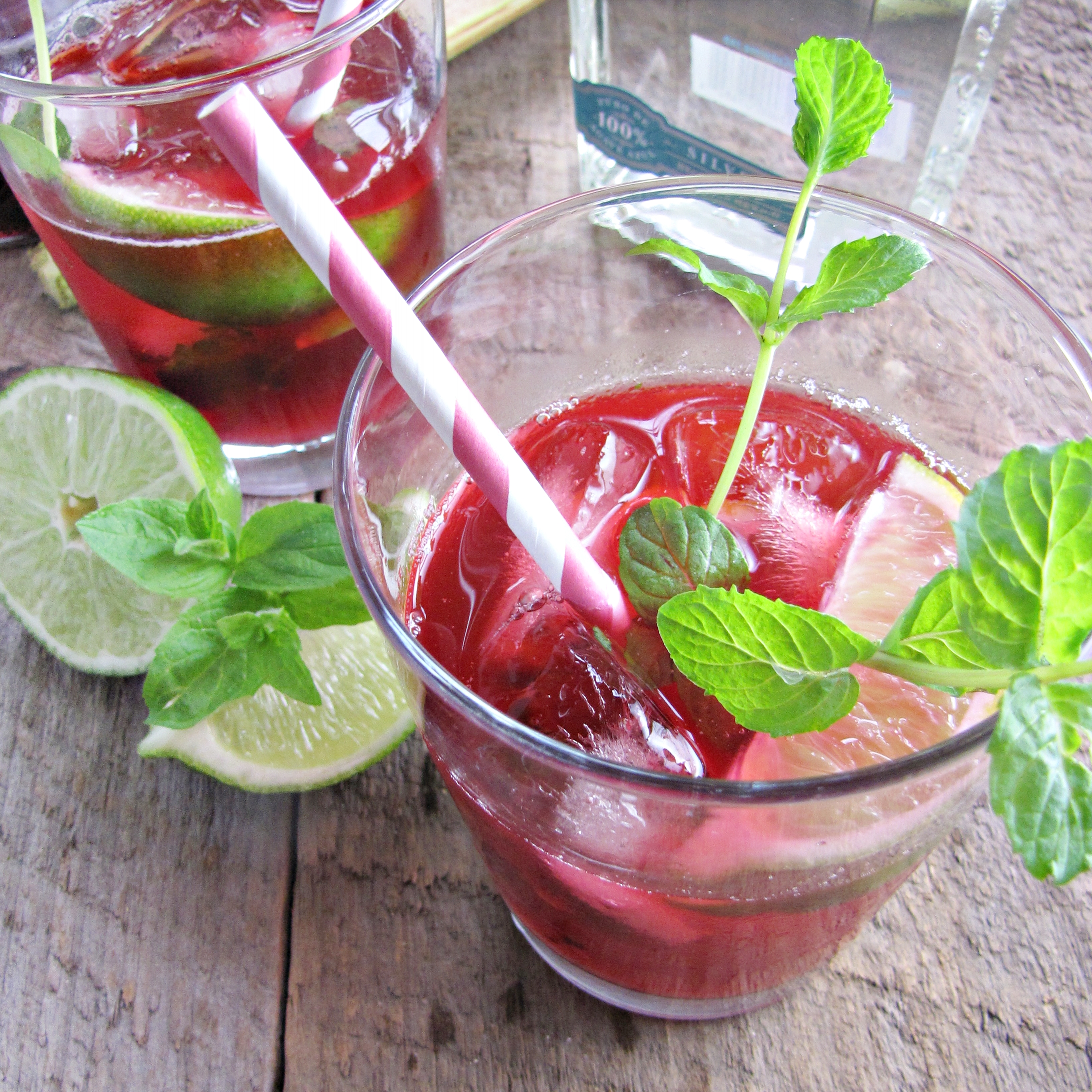 Rhubarb-Hibiscus Mojitos
A Katie at the Kitchen Door Original.  Serves 4.
3 c. sliced rhubarb
3/4 c. sugar
1/2 c. water
3 hibiscus tea bags
2 limes
12 sprigs mint
2 TBS sugar
ice cubes
4-8 oz. white tequila, depending on how strong you like your drinks!
Place rhubarb, 3/4 c. sugar, and 1/2 c. water in a large saucepan and bring to a boil.  Lower heat, and simmer for 15 minutes, until rhubarb is pulpy.  Strain the mixture through a sieve and reserve the juice.  Keep the rhubarb mash for another use.
Bring a teapot of water to a boil.  Pour the boiling water over 3 hibiscus tea bags to fill 1 mug (you want very strong tea).  Set aside and let steep.
In each of 4 medium glasses, muddle 1/2 TBS sugar, 4 lime slices (1/2 lime) and 3 sprigs of mint.  Place 3 ice cubes in each glass, then spoon 4 TBS rhubarb syrup, 4 TBS hibiscus water, and 1-2 oz. tequila over the ice.  Stir together and enjoy!
2