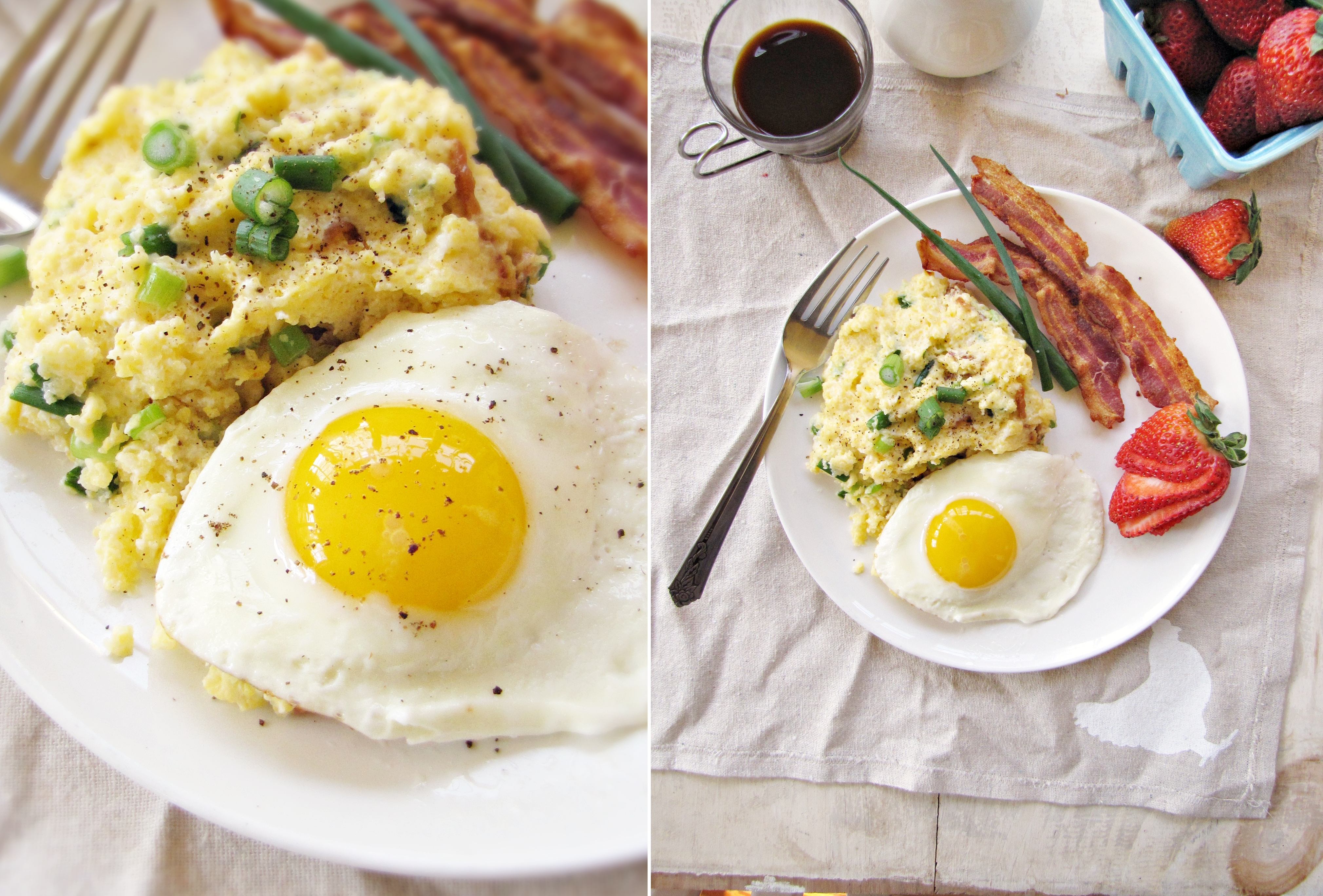 As promised, here's the last recipe I'm sharing from Radically Simple
: creamy scallion-bacon grits.  Does that sound irresistible to anyone else?  Because it did to me.  I didn't grow up eating grits – in fact, good ol' Cream of Wheat (doused in butter, and with enough sugar sprinkled on top to form a crackly sugar-crust) has been my hot breakfast of choice for most of my life – but grits have been in vogue lately, what with all the attention being given to Southern Food, so I decided to try my hand at them.  And it was so worth it.  Goat cheese + scallions + bacon crumbles + butter + grits + plenty of fresh black pepper?  Too good!
While this was not a healthy breakfast by any stretch of the imagination, goat cheese and scallion filled grits, crispy bacon, sunny side up fried eggs, and freshly brewed espresso is a pretty killer way to start your morning.  Especially if it's a sunny, Sunday morning in April and you get to cook side-by-side with someone you like a whole lot, stirring the grits while he crisps the bacon, and sneaking the occasional sideways kiss.  If you then happen to get fed roast leg of lamb and chocolate cake by your parents in celebration of Palm Sunday/Passover and sit by the fire drinking red wine, you might just call it a great day.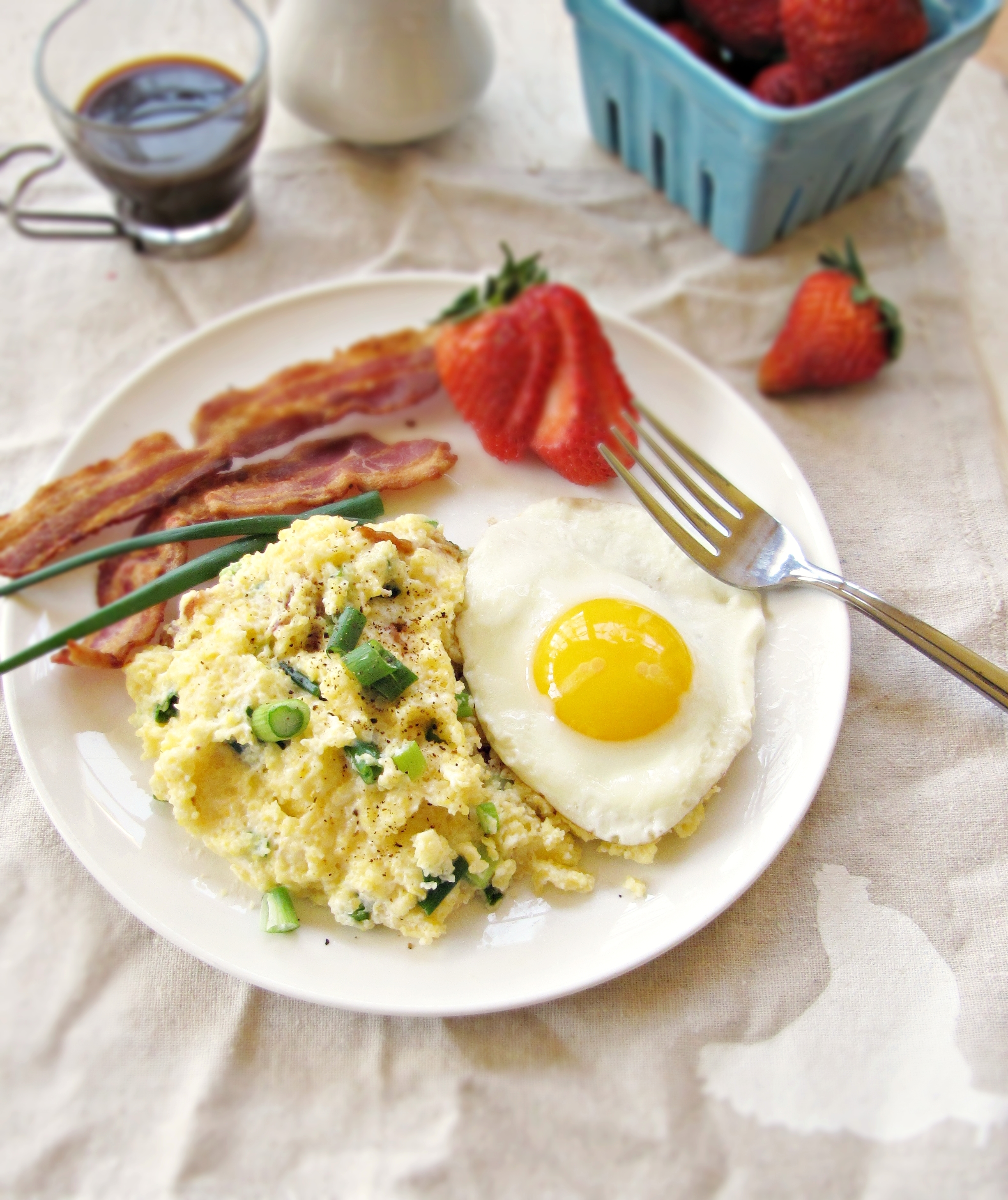 Hope you all had a great Monday – the hardest day of the week is over!
For those interested, here's my review of Radically Simple – it's a great cookbook!
Creamy Scallion Bacon Grits with Runny Eggs
Adapted loosely from Radically Simple.  Serves 2.
1/2 c. instant grits
2 1/4 c. water
2 TBS butter
3 oz. grated cheese of your choice (original recipe calls for parmesan, we used goat cheese)
4 slices cooked bacon, crumbled
1 bunch scallions, sliced
salt and pepper
2 eggs
Combine grits, water, and butter in a medium-sized pot and heat over high heat, until it comes to a boil.  Reduce heat to medium, and cook, stirring constantly, until grits are thick and creamy, about 5 minutes.  Remove from heat, and stir in cheese, cooked bacon, and scallions.  Season generously with salt and pepper, and set aside.  If you prefer, you can use regular grits, which take longer to cook but may turn out creamier – just follow the cooking instructions on the package, then stir in the cheese, bacon, and scallions.
In a large frying pan, fry eggs over low heat until they have reached your desired stage of doneness.  Spoon grits onto 2 plates and top each with a fried egg.  Grind more fresh black pepper on top and enjoy!
0