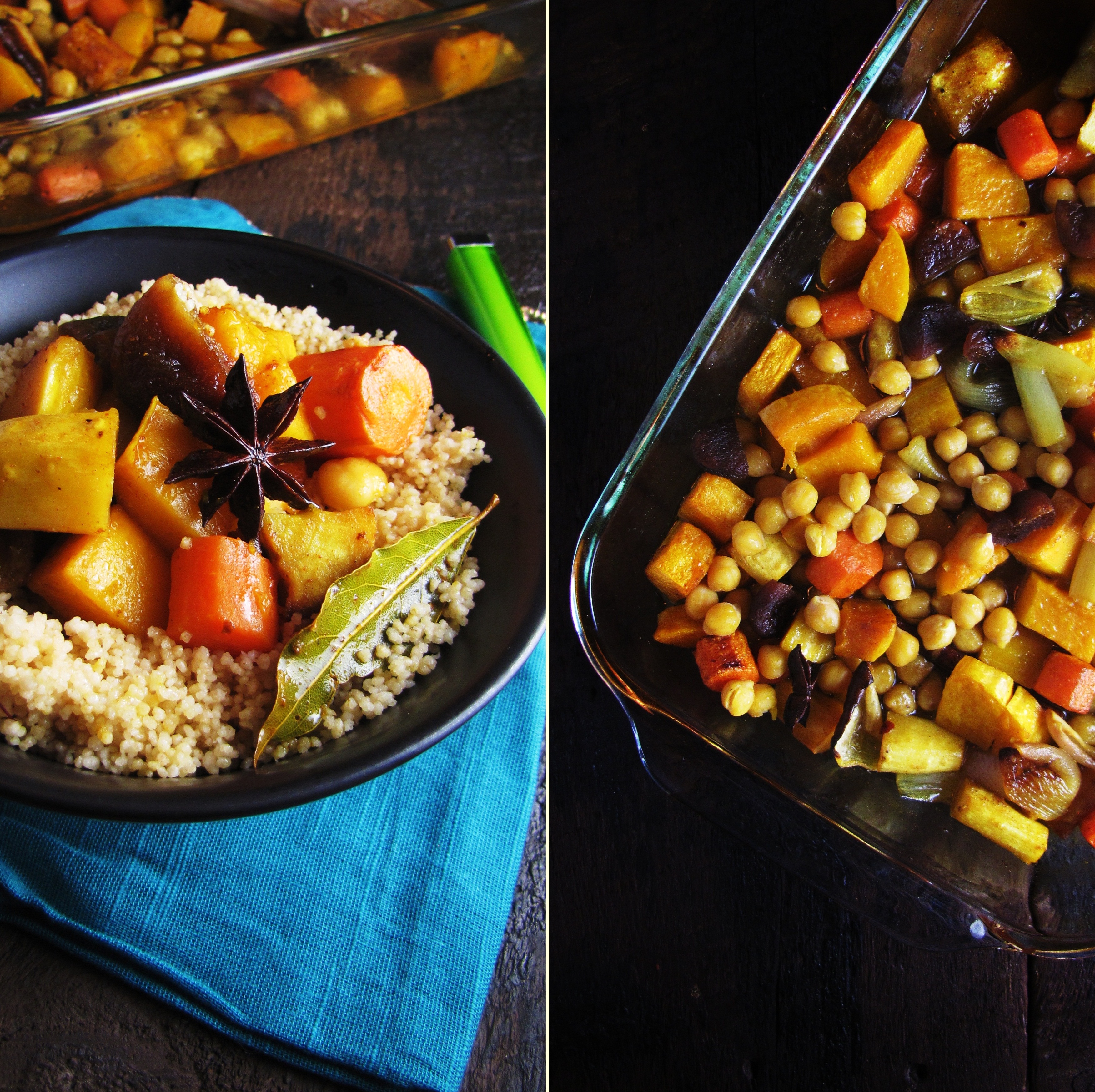 Here it is.  The big one.  The one that's been occupying an unreasonable amount of my attention all week.  The "first week of the cleanse" post.
There's going to be a lot of information packed in here, so I'll make my introduction brief (there's a little more info in my preview post here).  I decided to embark on two weeks of healthier-than-regular eating for a few reasons – 1. it's January, and everyone seems to be doing that kind of thing; and 2. I was inspired by the BA food-lover's cleanse, as well as the "Clean
" program my parents did (and liked) for a whole month last year.  I really liked the idea of dieting through discovery of new, creative, healthy meals, rather than through repetition and restriction, and I wanted to create a program tailored to my own likes, dislikes, and schedule.  I do hesitate to call this a cleanse, as it really is more of a … "health plan," and words like diet and detox and cleanse are fairly loaded.  But, one of my goals was to get some of the junk out of my system – alcohol, caffeine, and massive amounts of gluten and dairy (not necessarily bad in and of themselves, but considering the portion of my diet they make up… probably not the best) so I stuck with the word cleanse.  This menu is very much tapered to my own life – most of the meals are scaled back to two servings, one for dinner and one for lunch the next day, and there is very little meat in the menu, as I rarely eat it at home (in fact, the two chicken recipes in this week's menu are two of the three total recipes with meat I've made since moving here in August).  Some of my favorite foods show up a lot – chickpeas in particular – and on the weekends I generally only eat two full meals a day, so that's what I included in my plan.  I was pretty flexible with myself – for example, when I discovered how shitty gluten withdrawal feels I quickly worked it back into the plan, in small amounts – and I definitely allowed myself the occasional piece of chocolate to get through the week.  No cookies though, I drew the line at baked goods :-).  I also tried to keep the recipes seasonal, as that's how I tend to cook, and am even thinking of creating a similar plan for the other seasons.  Why be health conscious only in December?
I think the most valuable component of this cleanse for me was planning every meal out in advance.  I usually plan my dinners for the week, but not which days they go on, and never breakfasts and lunches.  It was useful when temptation had me about to run out to get pizza to have a plan to look at and know what I needed to d0/eat next.  I have been seriously craving pasta carbonara (and hamburgers, and grilled cheese, and pizza) all week, but all in all, I'm pleased with how it's going.  Plus, I did lose two pounds, so that's a bonus.  I hope you find the menu and recipes below useful, even if they just give you a few new ideas for dinnertime this week!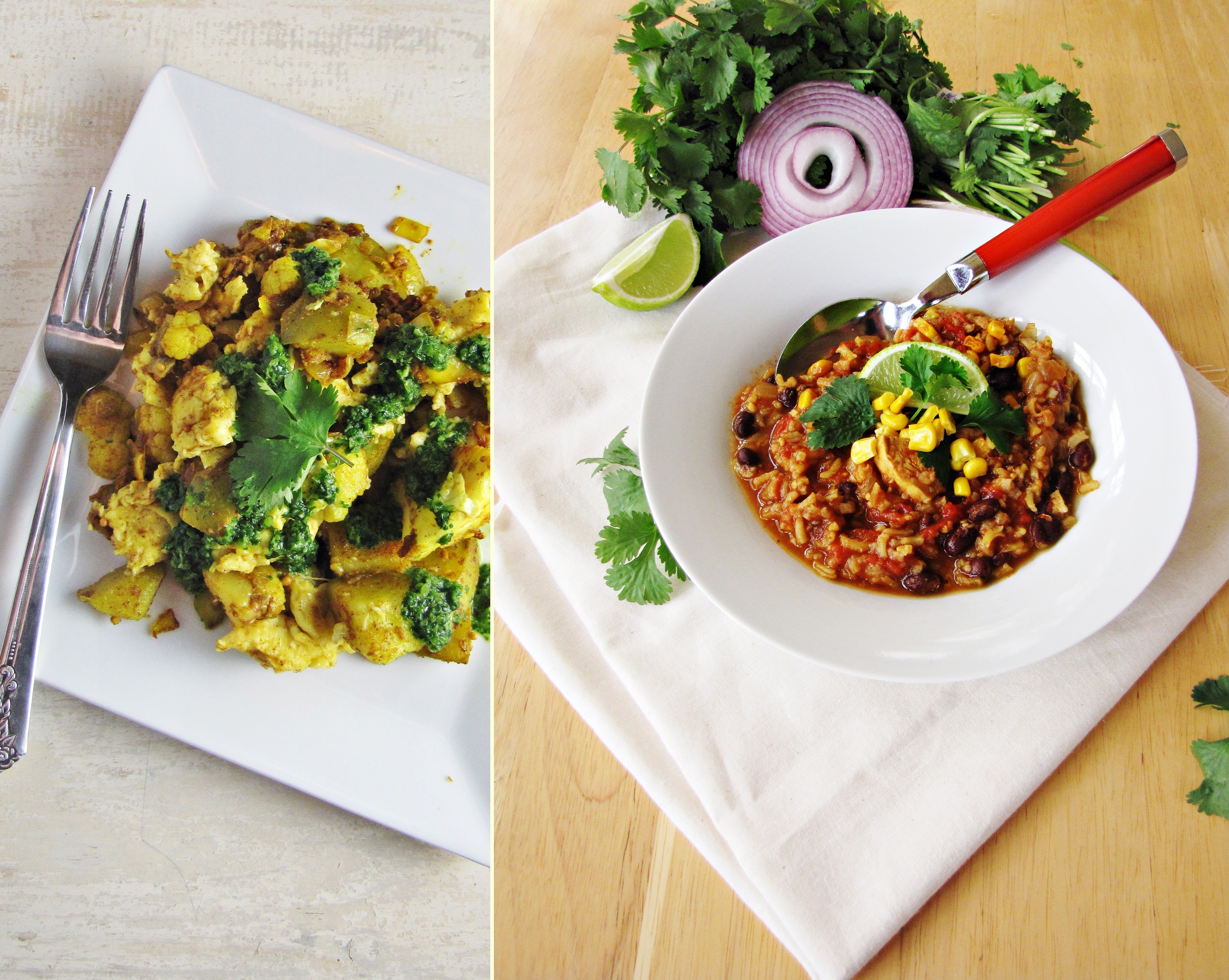 My Rules, and Why
1. No coffee (one cup of black tea a day allowed) – I don't drink a ton of coffee, but since starting a real-person job it's definitely gone up to about 4 cups a week.  It's not the worst thing for you, but it's also not the best, and I prefer to feel energized and alert on my own terms when possible.  It's easy to feel dependent on something like coffee when you don't really need it.  Plus, my coffee usually comes in the form of a creamy, extra-sweet latte, so avoiding those extra calories when possible has its benefits too.
2. No alcohol – Another one that isn't too hard for me, although I do love a glass of wine now and then.  Alcohol is one of those things that can be great and fun in moderation, but you can kinda tell just from the way your body reacts that it can't be good for you, even if you haven't been bombarded with alcohol safety information for your whole life.  Just think about it – you live in an isolated village where no one's ever heard of booze, you discover some fermented something or other and have a rager one night, and you wake up the next morning feeling considerably worse than you usually do.  Are you going to throw another rager that night?  Maybe, but it's not going to be because you feel like it was good for you the first time.
3. Limited gluten – Now this one is difficult for me.  At first, I was going to go totally gluten-free, but that's before I started feeling awful part of the way through day 2 and learned about gluten withdrawal.  That changed my mind fast.  Gluten is a natural part of our diets, and has lots of health benefits, but we do tend to eat an awful lot of gluten in an extremely processed form in this day and age.  Replacing pastas, breads, and baked goods with whole grains like quinoa and brown rice is easy and unarguably good for you.
4. Limited dairy – I love, love, love all things dairy.  Glasses of milk, cheese, yogurt, butter, cream, buttermilk, etc.  This is a good thing as a young woman – my doctor always asks me if I'm getting enough calcium to protect my bones and I can always say yes.  However, dairy is also an enormous source of fat, as well as inflammatory.  My thought was that limiting it for a few weeks could both help my system recover as well as help me kick the habit of putting cheese on most of my meals.  Note: Where recipes call for milk, I just replaced it with soymilk!
5. Limited added salt and sugar – I typically put way too much salt and sugar on my food – I always have.  And it's a really bad habit.  Trevor says he actually worries about how much salt I sometimes add to things, and it's just not good for you to have too much of, well, anything, but salt and sugar in particular.  My blood pressure will thank me.
6. Eat one green salad a day – I like salads, but the salads I choose typically have one of the following ingredients: blue cheese, hard-boiled eggs, bacon, or massive amounts of fruit and nuts.  And sometimes I skip the greens part.  Dark leafy vegetables are super good for you, as we all know, so having at least one serving a day in a raw form is a great way to boost your consumption of healthy vitamins and minerals.  I've been pretty good about sticking to this, but not perfect.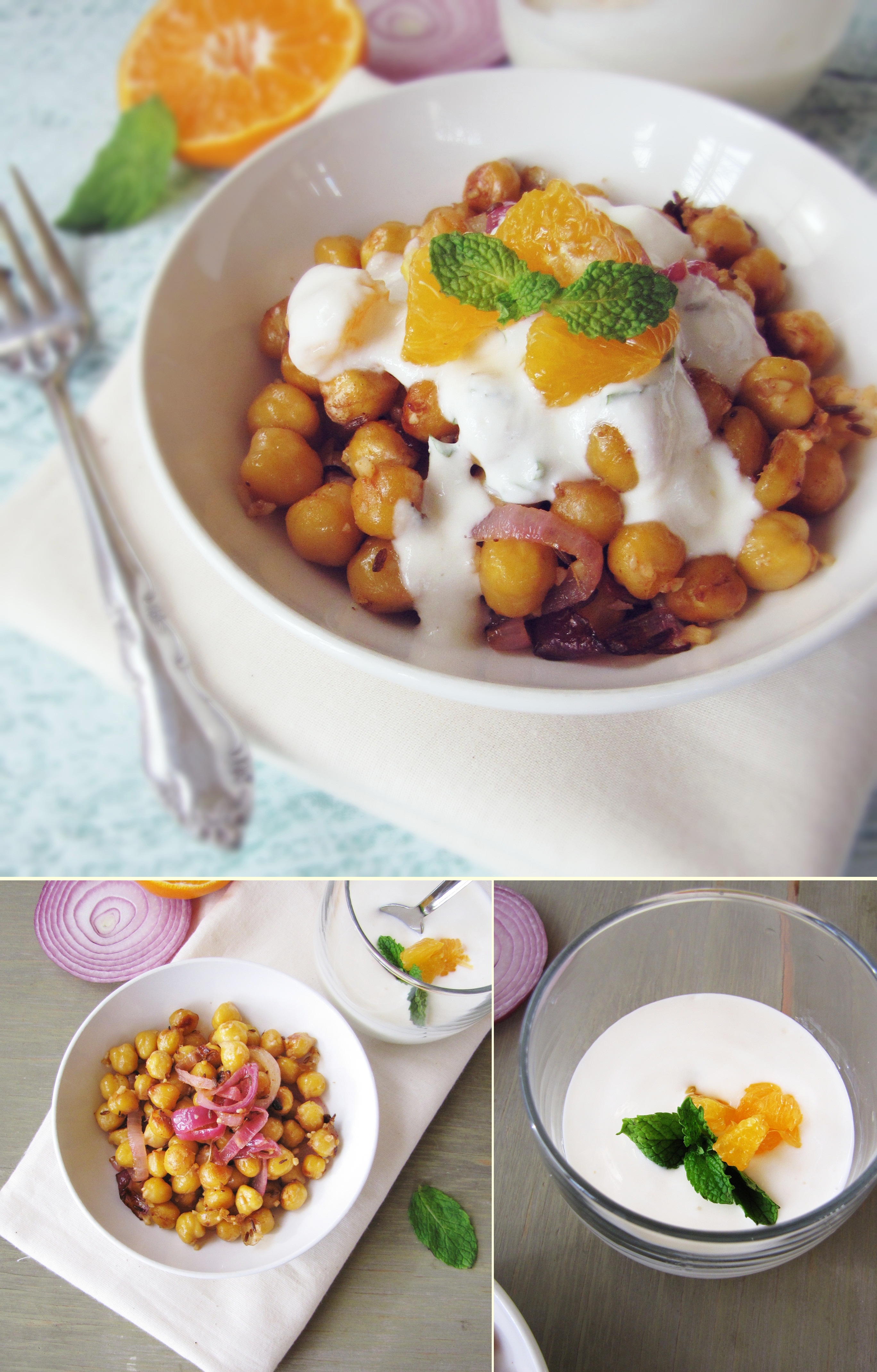 The Menu
Day 1: Breakfast – Baked Eggs with Garlicky Kale; Lunch – Kale salad with avocado, almonds and nori; Dinner – Grape and Ginger Glazed Chicken w/ Arugula Mashed Potatoes
Day 2: Breakfast – Breakfast Quinoa w/ Cinnamon, Pecans, and Berries; Lunch – Leftover Chicken and Potatoes; Dinner – Udupi Dal and Leftover Kale Salad
Day 3: Breakfast – Peach and Blueberry Smoothie, 1 piece of whole wheat toast w/ PB; Lunch – Leftover Udupi Dal + green salad (from work cafeteria); Dinner – Pan-Fried Chickpeas w/ Orange-Mint-Yogurt Dressing
Day 4: Breakfast – Arugula, Mango, and Ginger Smoothie (strain it before drinking for a better texture!) and 2 scrambled eggs; Lunch – Leftover Fried Chickpeas + green salad (from work cafeteria); Dinner – Ultimate Winter Couscous w/ Roasted Vegetables
Day 5: Breakfast – Peanut-butter and Banana Oatmeal; Lunch – Leftover Winter Couscous and Veggies; Dinner – Went out!  Had chana masala and rice
Day 6 (wknd): Brunch – Leftover Winter Couscous and Veggies; Snack – 1/2 an Avocado; Dinner – Chili-Chicken Stew w/ Black Beans and Rice
Day 7 (wknd): Breakfast – Greek Yogurt w/ Berries and Pistachios; Lunch – Pan-Fried Chickpeas (again… they're really good!); Dinner – Indian Scrambled Eggs w/ Cilantro-Jalapeno Sauce
Week 2 Menu is now available!
Disclaimer: I am not a dietician, nutritionist, doctor, or medical professional of any sort.  I simply wanted to share my personal menu and goals for the past week, so please realize that I have tapered this plan to what I feel my own nutritional needs are, and carefully consider your own health needs and consult your doctor before following any diet, cleanse, or detox plan!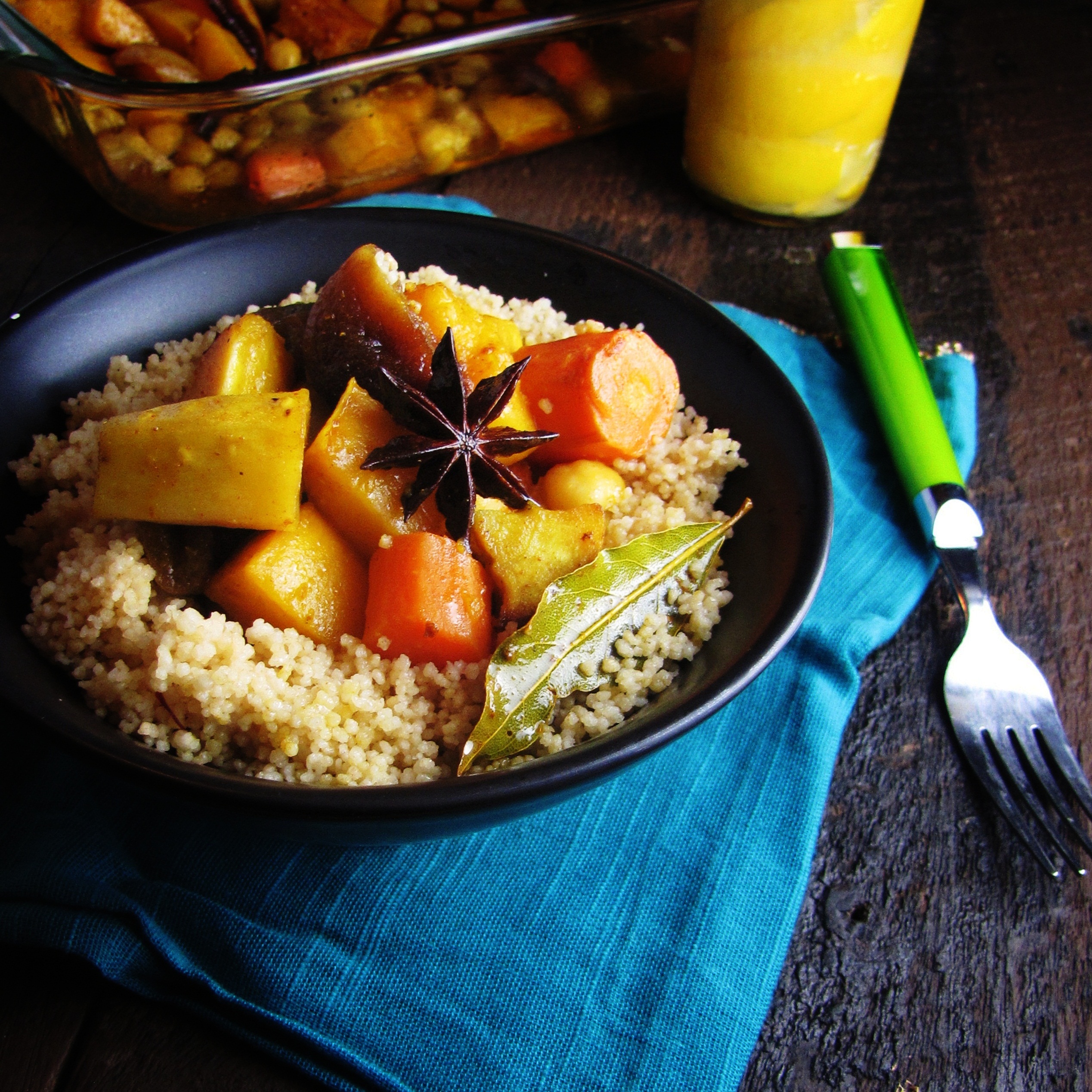 3