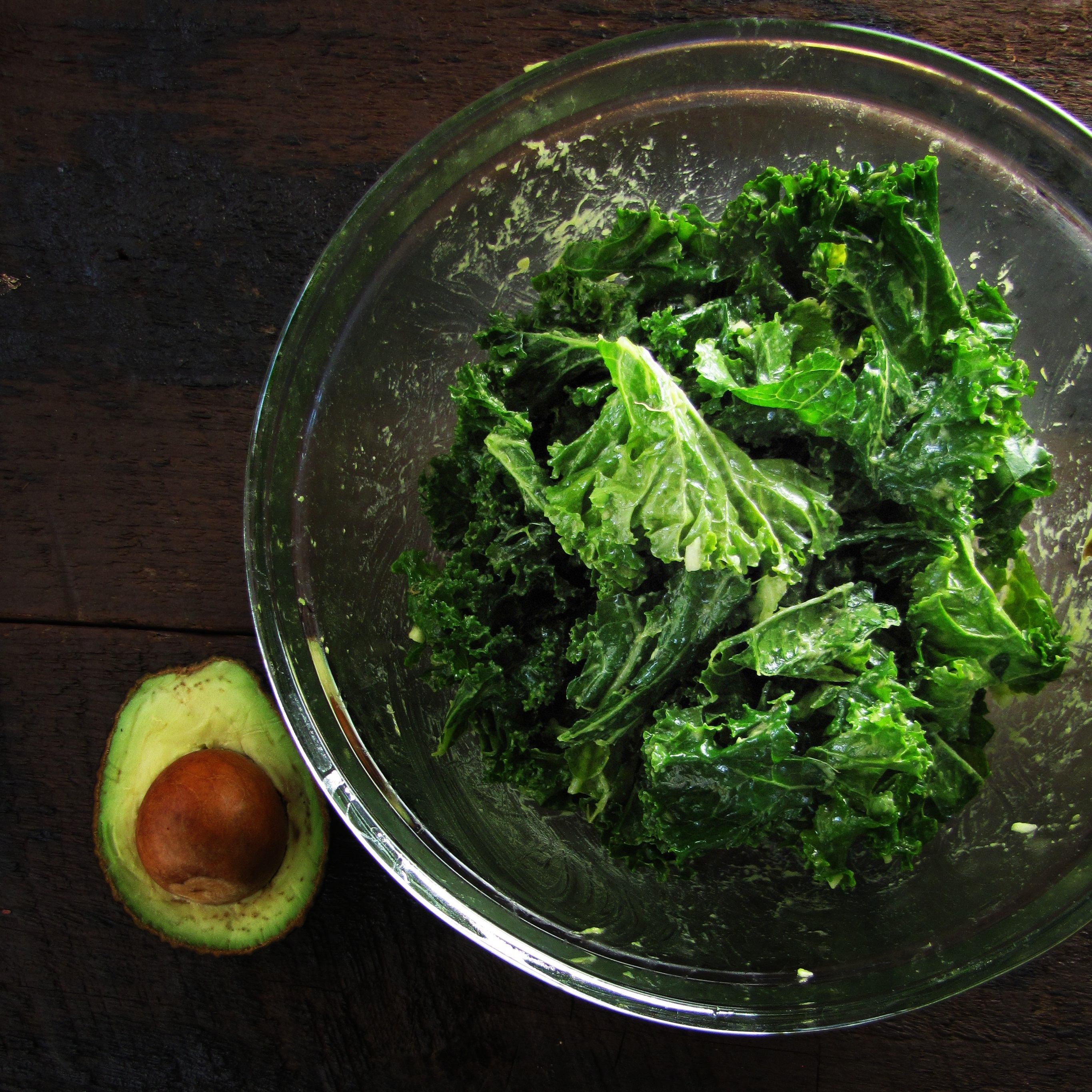 I am in the middle of the first week of a self-devised "cleanse," as I've alluded to a few times in recent posts.  I promise to post a full schedule for both weeks of the cleanse, including my rules, recipes, shopping list, and (maybe) calorie counts, but I wanted to see how it actually went for me before sharing it with all of you.  And how is it going?  Well, to be honest, I have mixed feelings about it.  I had several goals in attempting this diet/cleanse/detox/whatever-you-want-to-call it: to lose the few pounds I've been clinging to since last summer, to refresh my system and hopefully find myself more energetic, and to try a slew of new and healthy recipes.  My initial ambitions were lofty – no gluten, dairy limited to greek yogurt only, limited added salt and sugar, and having a green salad as a meal every day.  It turns out that some of my cleanse rules did not actually lead to accomplishing the goals I had set for myself – specifically, not eating gluten does not equal more energy, at least in the first few days after you cut it out of your diet.  In fact, it means quite the opposite.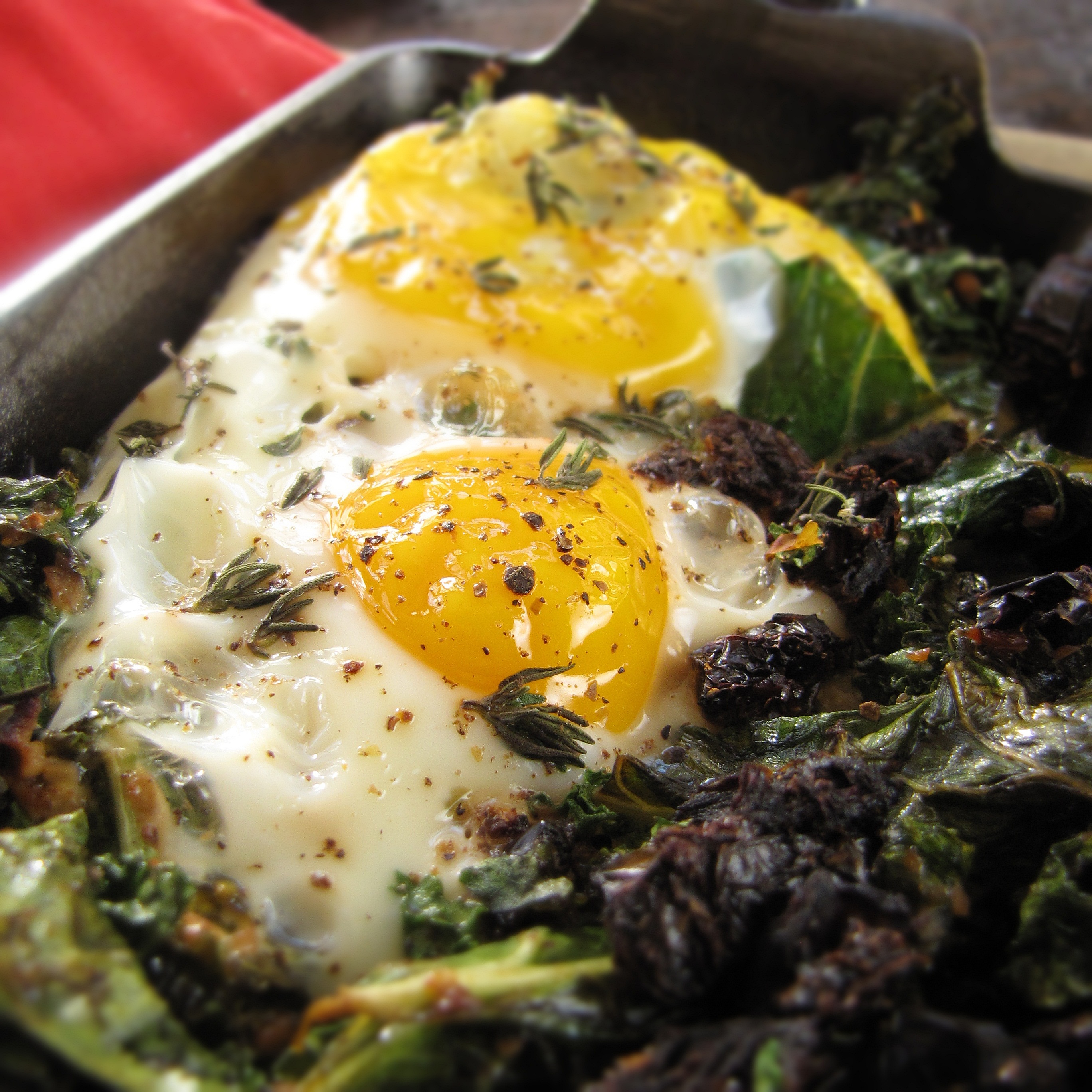 Case in point: day 1 I followed my rules exactly.  I had baked eggs with kale for breakfast, a raw kale and avocado salad for lunch, and baked chicken with arugula-mashed potatoes (no butter, cream, or cheese!), and I went to bed hungry, but proud of myself for sticking to the plan.  On day 2 I woke up totally exhausted.  Like, could barely move my body out of bed exhausted.  I dutifully made my soymilk-breakfast-quinoa and packed leftover chicken and salad for lunch.  I was feeling determined.  But energy?  Energy I did not have.  After suffering through the morning with a gnawing feeling in my stomach, a headache, and a fuzzy brain, something sparked in my sad, bread-craving brain and I googled "gluten withdrawal."  Then I googled "dairy withdrawal."  Turns out I hadn't done my research.  In a nutshell, gluten and casein (the protein in dairy) have opioid compounds that affect the levels of "happy chemicals" in your brain – basically, they're like drugs.  Removing them from your diet causes these levels to fluctuate, causing withdrawal-like symptoms such as fatigue, intense craving, headaches, and "brain fogginess."  You can read more about it on Livestrong.  Immediately after reading that I reached for a bag of pretzels, and within 5 minutes felt much better.  My rationale for calling it quits so quickly?  Since I'm not giving up gluten or dairy in the long term (and it's actually not recommended for those who don't have an intolerance to gluten), I decided that it wasn't worth it to feel crappy for two weeks and play games with my body like that.  Instead, I'm limiting gluten servings to whole wheat foods, and only 1 serving a day.  Balance is everything.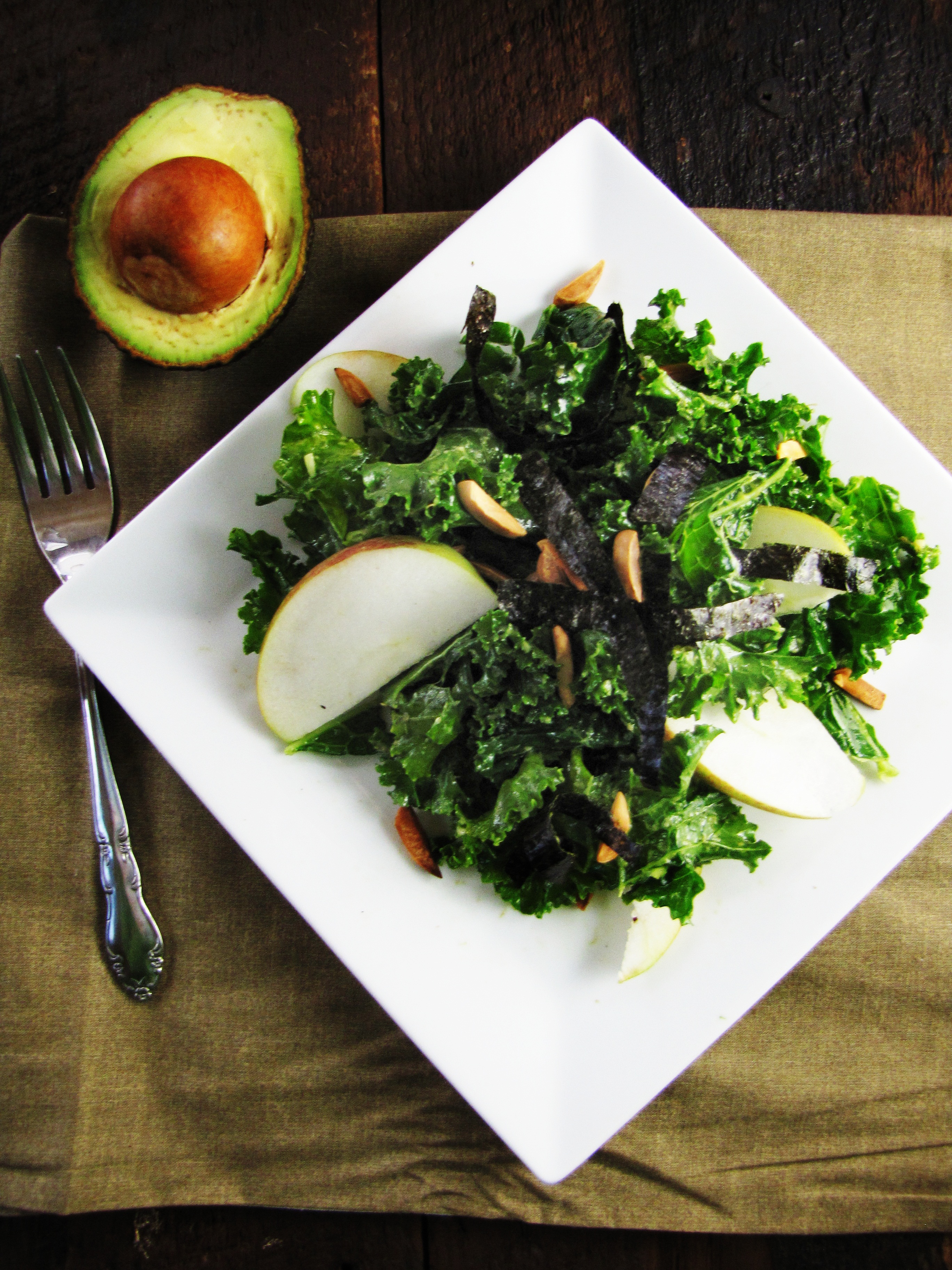 Despite the initial hiccup in my plan, I adjusted the week's menu and am sticking to it, although I'm being more lenient with myself on snacks than I had originally planned because I want to keep my energy up and stay feeling good.  And today, day 4, I actually am feeling pretty good – energetic, focused, light – and I managed to stick to the planned recipes almost all day.  I do want to share a few recipes I've already tried as a sort of "preview" before giving you the whole shebang, so I'm here with two super-healthy, super-easy, kale-centric recipes.  Both of these recipes are really good, with limited fat, salt, carbs, and lots and lots of leafy greens.  Kale is easily my favorite green, and one of the only ones that I actually enjoy the flavor of, so I was particularly stoked to find such a promising recipe for a raw kale salad in Lucid Food: Cooking for an Eco-Conscious Life
.  The kale gets "massaged" by hand with avocado, olive oil, and salt, tenderizing and shrinking as you go.  It then gets topped with apples, toasted almonds, and toasted nori – and boy is it good!  The flavors and textures of this salad are spot on, and I found myself picking at the kale-and-avocado mixture (so creamy and filling and addictive) even as I took these photos.  The baked eggs recipe is more basic, but it doesn't have any cheese or cream – all of it's flavor comes from sun-dried tomatoes, kale, and spices.  If you're looking for a few good healthy recipes, definitely try these, and check back soon for the full list of this week's recipes!
Kale and Avocado Salad with Almonds, Apples and Nori
Adapted from Lucid Food
.  Serves 2.
1/2 bunch of kale
1/2 avocado
2 TBS olive oil
1 small garlic clove, finely minced
1/2 tsp sea salt
1/4 c. almonds, toasted till golden brown
1 apple, diced
1 sheet of nori
Wash the kale leaves and shake them dry.  Remove the leaves from the thick stalks and tear leaves into bite sized pieces.  Place the kale, avocado, minced garlic, salt, and olive oil in a large bowl, and massage together with your hands for three minutes.  The kale should shrink and become tender.  Plate the kale mixture and top with 1/2 of the diced apple and half of the toasted almonds.  Use tongs to pick up the nori and pass it over an open burner on medium-low, 3-4 times for about 2 seconds each time.  Try not to let it catch fire!  As it passes over the open flame, the nori should turn bright green and get soft and pliable briefly.  Fold the nori in quarters, then use scissors to cut the quarters into long strips.  Sprinkle over salad.  Enjoy!
Baked Eggs with Sun-Dried Tomatoes and Garlicky Kale
Serves 1.
2 medium eggs
1 large leaf kale
1 TBS + 1 tsp olive oil
1 heaping tablespoon minced garlic
5 dried sun-dried tomatoes
leaves from 5 small sprigs fresh thyme
freshly ground black pepper
Reconstitute the sun-dried tomatoes: place the sun-dried tomatoes in a small, heatproof bowl, and pour very hot or boiling water over them.  Stick in the microwave for 30 seconds, then let stand for 5 minutes.  Remove the sun-dried tomatoes from soaking liquid and chop finely.
Preheat oven to 375°F.  Grease one creme-brulee sized ramekin with 1 tsp olive oil and set aside.  Heat remaining 1 TBS olive oil over medium-heat in a saucepan until shimmering, then add kale and garlic.  Cook, stirring frequently, until garlic is brown and kale is beginning to become tender, about 5 minutes.  Add 1-3 TBS of water if the kale seems dry, and continue to cook until fully tender, about another 3 minutes.  Line prepared ramekins with kale, then carefully crack the eggs on top of the kale.  Sprinkle with the thyme leaves, black pepper, and minced sun-dried tomatoes, and bake for 10-15 minutes, until eggs are set.
0