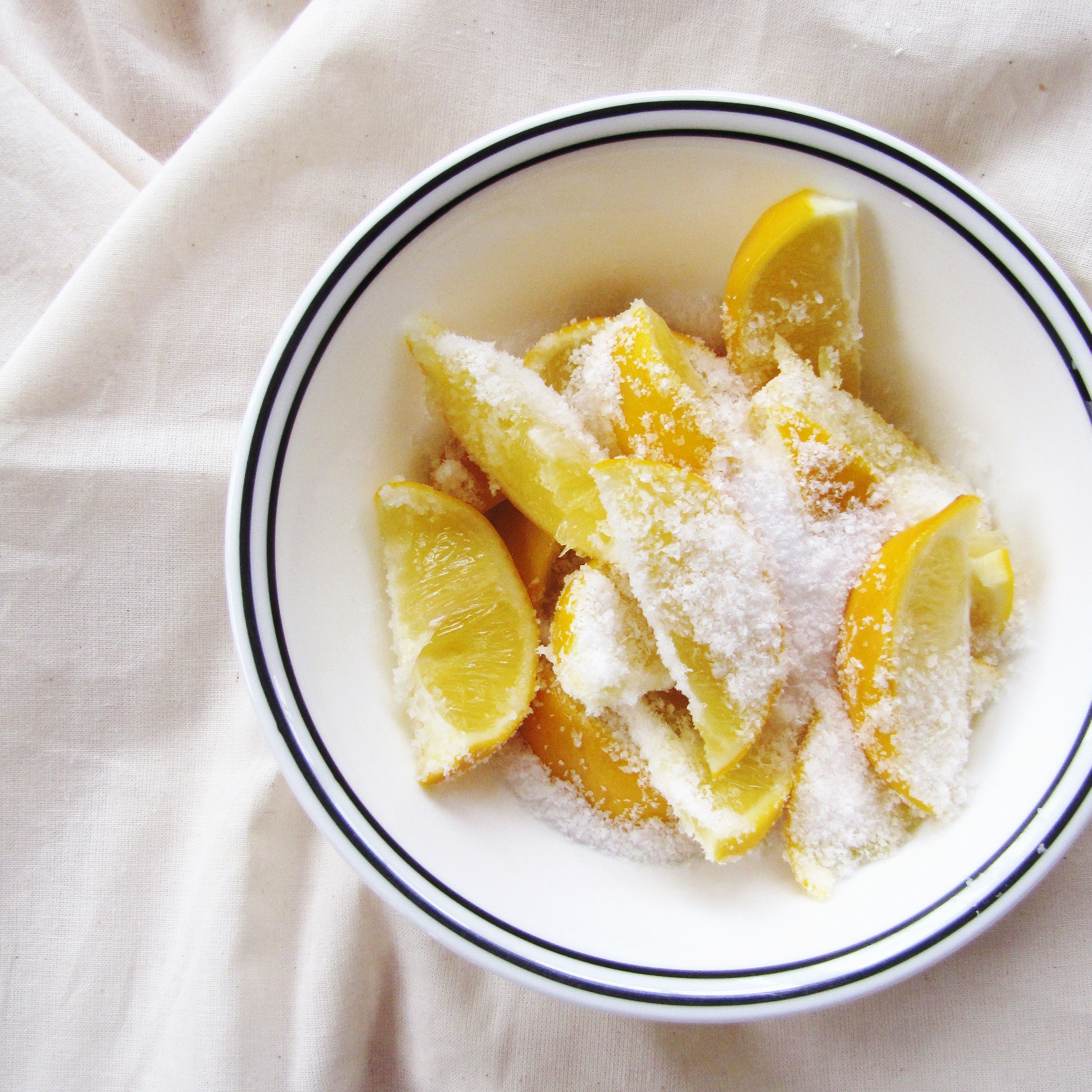 I have this vision.  A vision of myself, in 15 years.  In this vision, I live on a small, successful farm that sustains itself through selling beautiful homemade cheeses and jams and artisan breads and hosting intimate gourmet farm-to-table dinners.  I wake up early every morning and milk the cows and goats, feed the horses, collect eggs from the chickens, harvest whatever vegetables need to be harvested.  In the afternoon I whip up batch after batch of fresh jam, bake loaves of bread on a stone hearth outside (which of course is handmade as well), and check the cheeses for ripeness.  Everything around me is bright and clean and wholesome.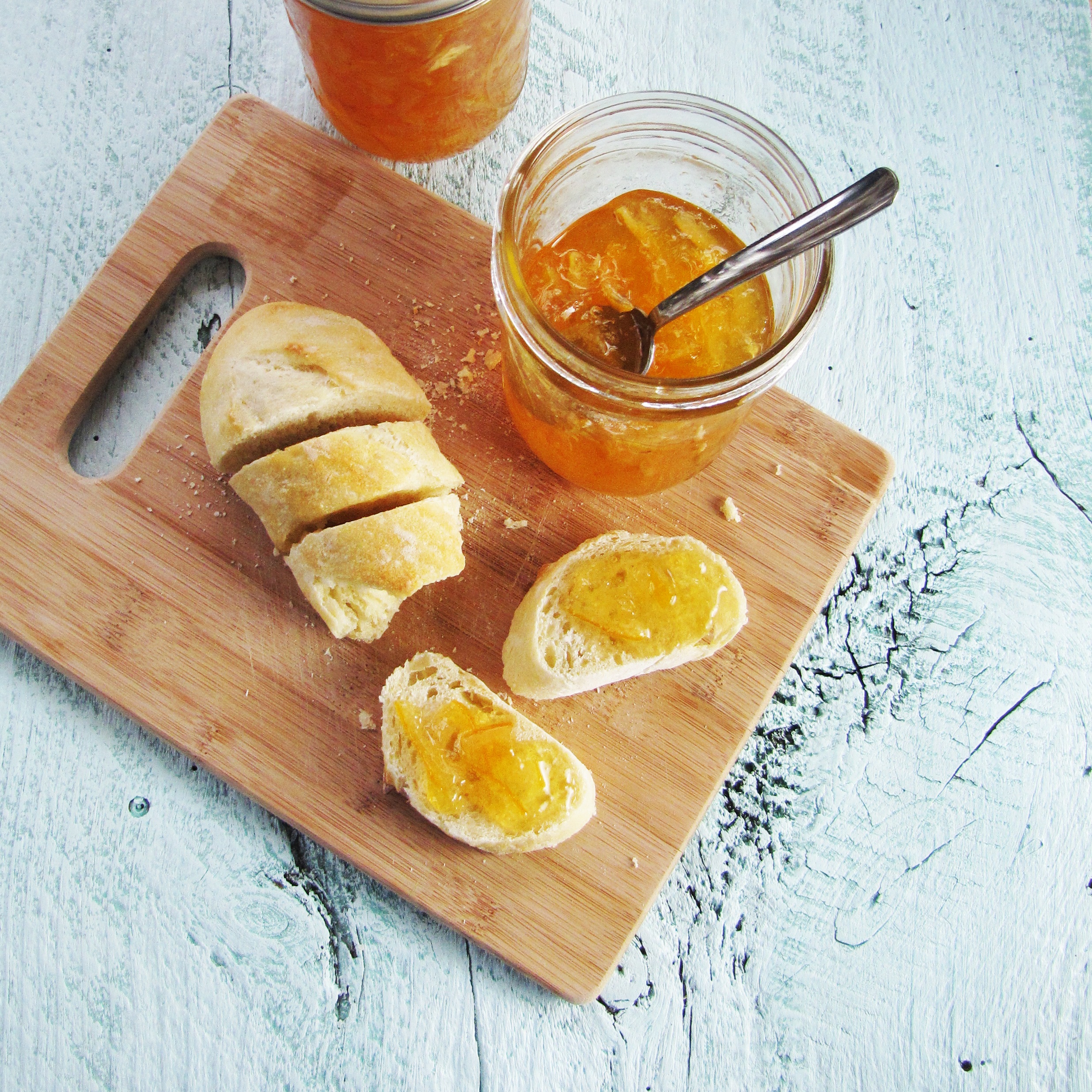 Enter reality.
Most people in my generation, and the generation before mine, did not grow up with the skills needed to live "a homemade life."  I've never grown a plant larger than 6″ tall, never had a pet that stayed alive more than 2 years, and head to the grocery store for things like jam and cheese and bread at least once a week.  My family is more wholesome than average – my dad has an extensive vegetable garden and a small fruit orchard, my mom makes incredible homemade bread, and we generally eat healthy, homemade food at home.  So I have an advantage over some.  But if I ever want my vision to be reality, and I really, really do, I have a lot to learn.  Actually, a ton to learn.  And learning new things can be hard.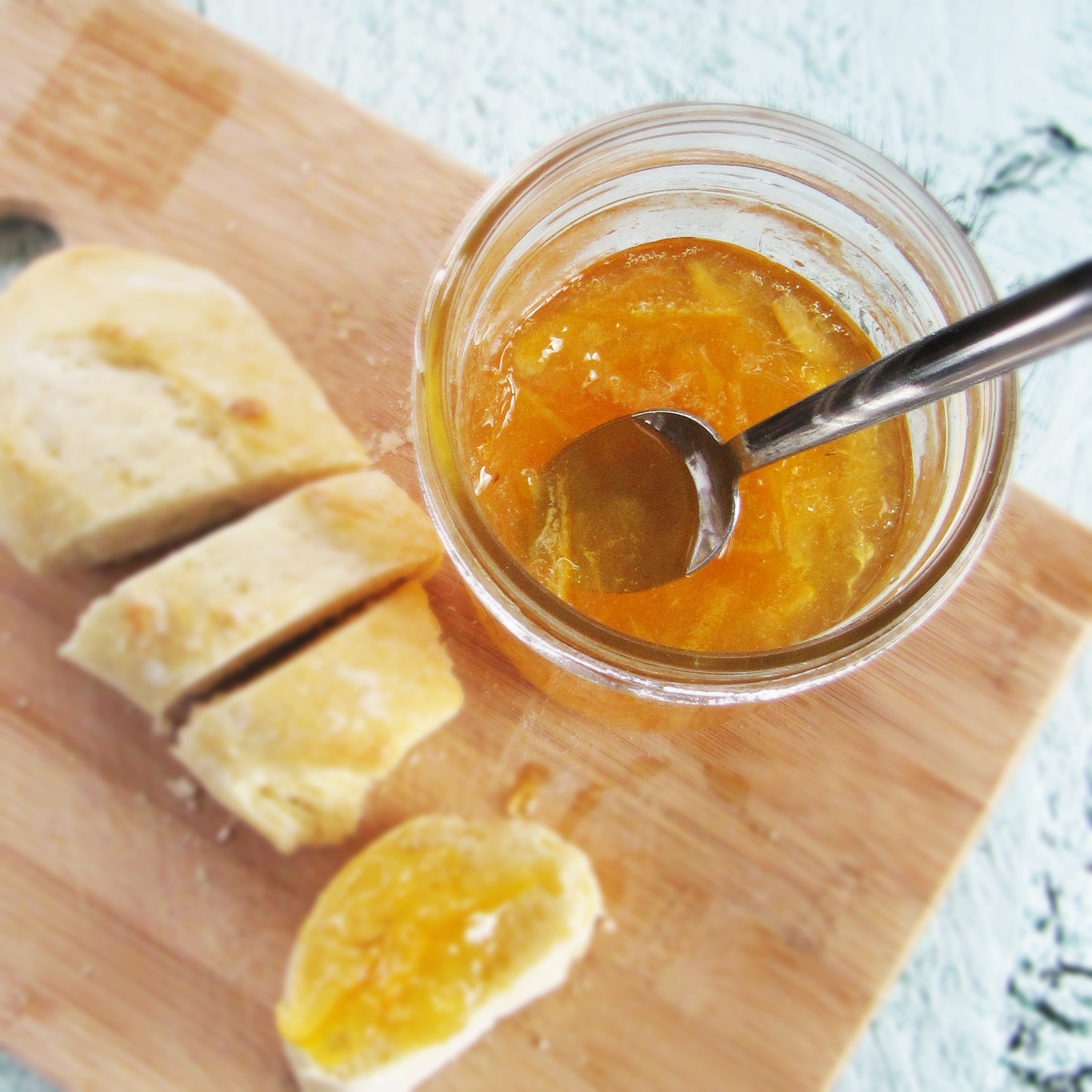 New Year's is a good time to focus on your dreams, no matter how far in the future they might seem.  Since I'm living in the city (and since I'm only 22), I can't get started on the big things yet.  Aka, I'm not going to order any bees for my backyard or keep a goat tethered to my front hedge.  This year, at least.  I figure, however, that there are some things I can start learning.  How to take care of plants.  How to make homemade cheese that actually behaves like cheese and not some weird milk-yogurt-hybrid.  How to preserve fresh fruits and vegetables.  Cheese is an ongoing project, one that Trevor really takes the lead on.  Bread is also kind of his thing.  So lately, my project has been lemons.  Growing, preserving, making jam with, and loving lemons.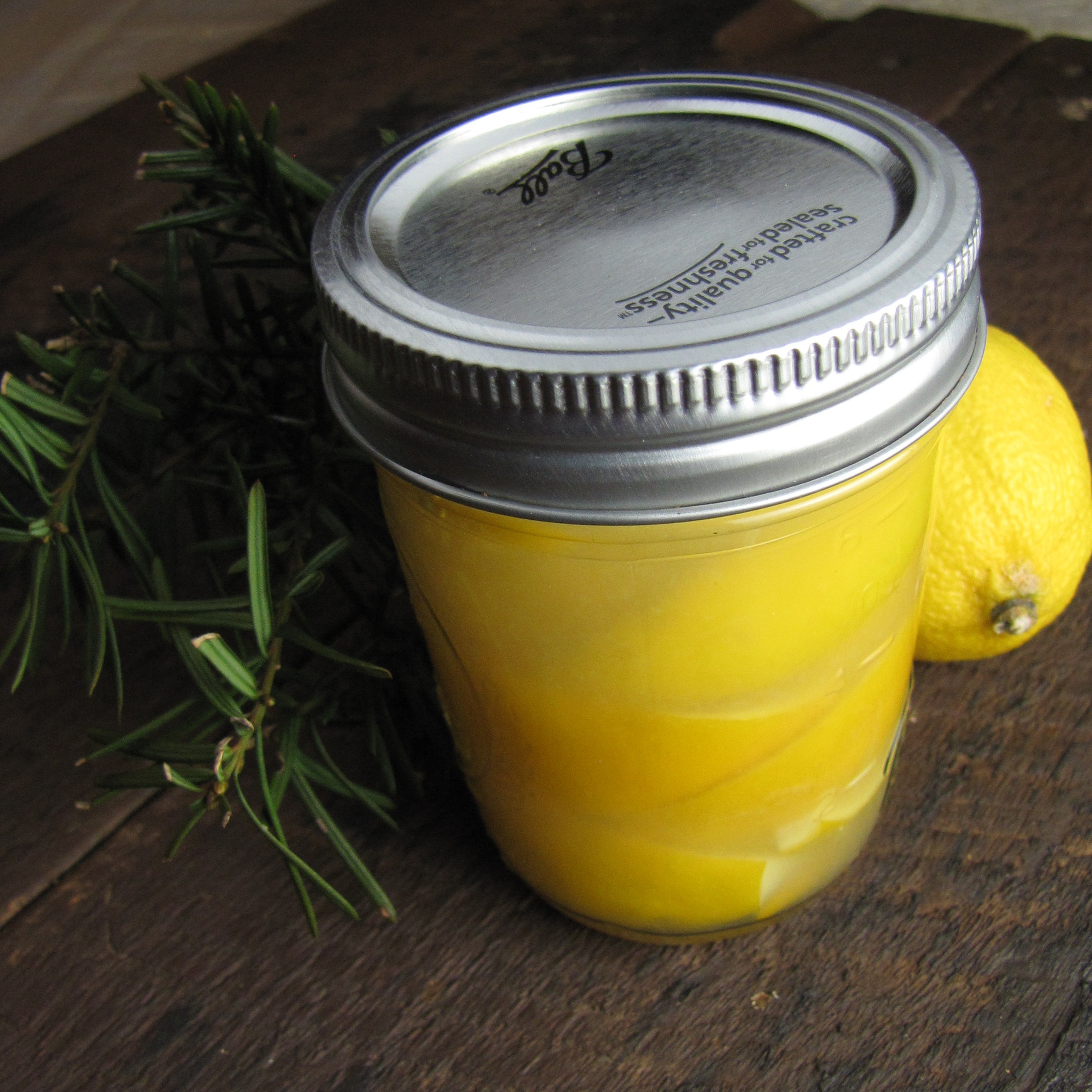 Not too long ago, meyer lemons arrived on the shelves of all the organic groceries near me.  Never having had a meyer, but having read accounts of their sweeter flavor and lovely scent on blogs everywhere, I snatched a bunch up.  At 99 cents a lemon, they aren't cheap, so I started musing about whether or not I could find a meyer lemon tree nearby to keep inside for the winter.  A quick google search revealed that they could be found at Mahoney's, and after musing aloud some more to Trevor, one thing lead to another and he showed up at my door one day with a lemon tree.  I actually jumped up and down a little I was so excited (and surprised).  Isn't he the best?  Who surprises their girlfriend with a meyer lemon tree?  I'm the luckiest.  And I really, really hope I don't kill this tree.  Fingers crossed.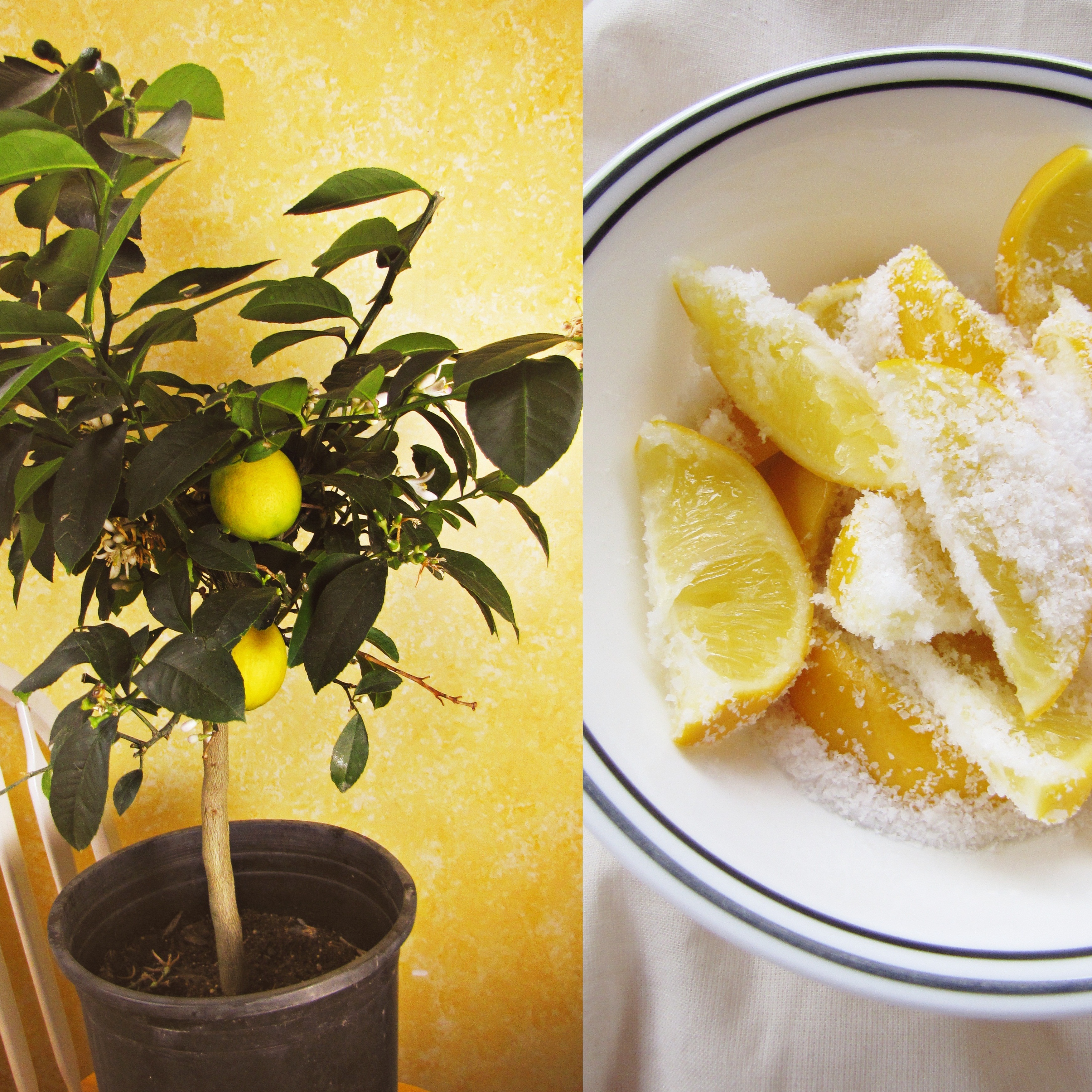 The lemons on my tree are still ripening, but I did have a bunch of lemons from the store that needed to be used, so I tackled two meyer lemon recipes to begin my education in preserving.  The first was a meyer lemon marmalade, which was my first hands-on canning experience.  I first learned about canning on spring break last year, where the major takeaway for me were a. if you do it wrong you'll kill everyone you love through botulism poisoning, and b. sterilize everything in your kitchen before starting.  So when I embarked on this canning adventure, I was a little bit paranoid about doing it right.  So paranoid, in fact, that I failed to read the actual recipe thoroughly, and missed the step where you uh, cut up the lemons.  Aka about three quarters of the way through the recipe I was staring at a pot of lemon halves, water, and sugar, and wondering when it would turn into marmalade.  Duh, me.  Good thing I have a very loving boyfriend with a high tolerance for holding hot things who sliced up the hot lemon halves into more marmalade sized pieces.  The preserved lemon recipe was much simpler, for me, and didn't involve any sterilizing or canning.  The marmalade is great – very bright and tart, and I have yet to try the preserved lemons (they're still resting), but I'm looking forward to using them in some Middle Eastern recipes.  And I'm very glad to have taken some actual steps towards learning some traditional homesteading skills, rather than just reading and daydreaming about them.  Hopefully this year will be full of similar exciting learning experiences!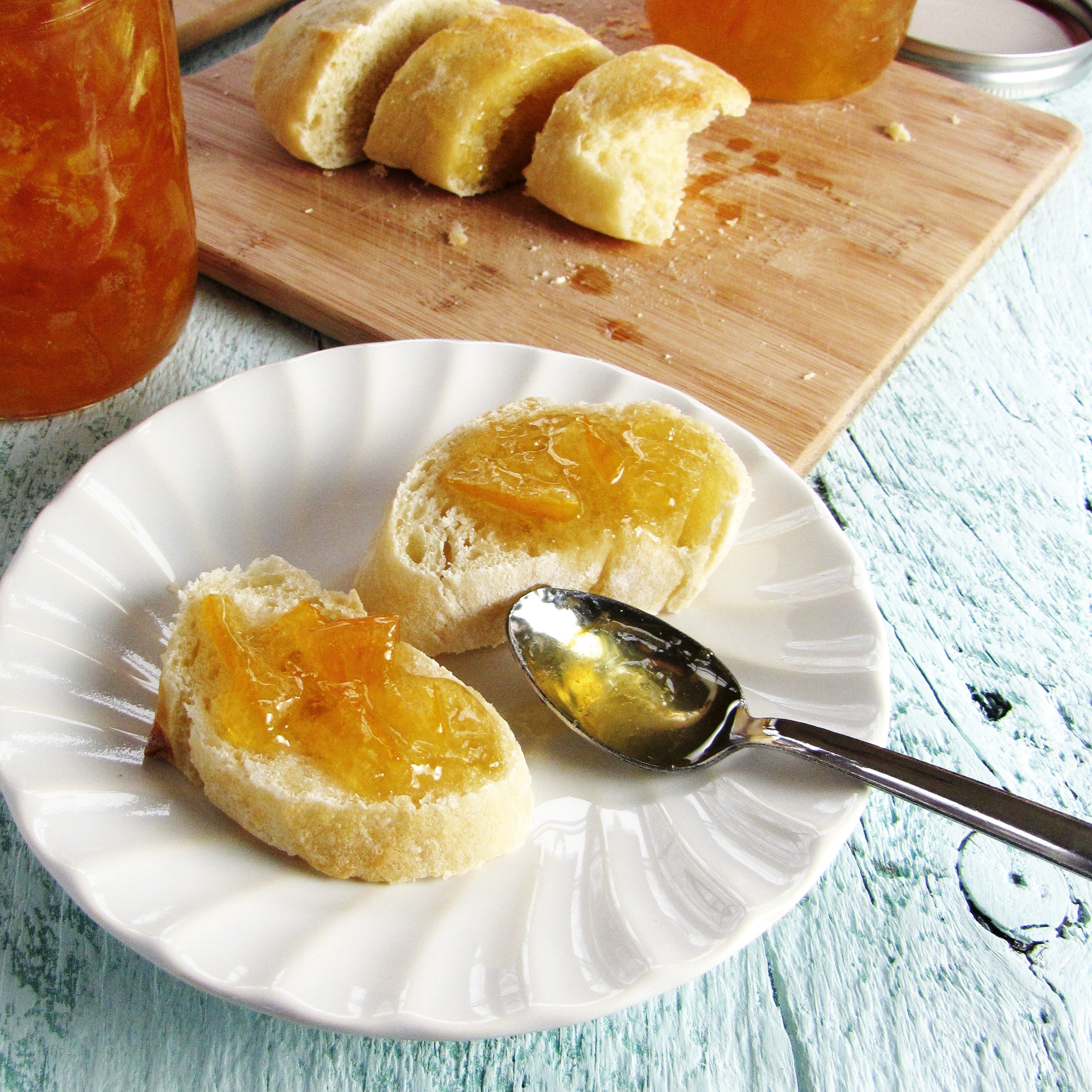 Meyer Lemon Marmalade
Recipe from Gourmet.  Makes 4 (1/2 pint) jars.
4 meyer lemons
3 c. water
3 c. sugar
Thoroughly wash the lemons.  Slice in half crosswise and remove all the seeds, placing the seeds in a muslin or cheesecloth bag and setting aside (tie off the bag – you will cook the bag with the lemons).   Thinly slice the lemon halves (that's the step I missed!) and place in a non-reactive stockpot with the 3 c. water and the bag of lemon seeds.  Cover and let stand at room temperature for 24 hours.
Bring lemons and their soaking water to a boil over medium-high heat.  Reduce heat and simmer, uncovered, for 45 minutes, or until the mixture has reduced to about 3 cups.  Stir in the sugar and boil the mixture, stirring occasionally, until a drop of the mixture dropped on a cold plate gels.  Ladle the hot jam into your hot, sterilized jars (more about that below), filling to within 1/4 inch of the top of the jar.  Carefully wipe the rims of the jar, place the sterilized lid on top of the jar, and screw the sterilized band over the top.  Using canning tongs, move the filled jars back into the pot used to sterilize the jars, being sure that there is enough water in the pot to cover the jars by 1 inch, and bring the water to a gentle boil.  Boil the filled jars for 5 minutes, then remove and let cool completely on a rack.  If the lid has sealed, the marmalade will keep in a cool, dark place for up to 1 year.  Any jars that did not seal, or that were not completely filled, should be kept in the fridge for 2-3 weeks only.
Sterilizing Jars for Canning
If you have never before canned, you should read a thorough primer on how to safely can to ensure that you do it properly.  Improper canning can lead to food that is not safe to eat.  This is a good basic primer for the boiling water method (what I used), and there are tons and tons of books out there.  Better yet, have someone who's been canning for ages teach you how – that's the best way to learn.
To sterilize jars for this recipe, wash the jars, lids, and bands in hot soapy water, then place immediately into a clean pot filled with water.  Bring the water to a boil, and boil the jars, covered, for at least 15 minutes or until you about 15 minutes before you are ready to fill the jars.  To keep the jars from knocking around and breaking one another, you may either use a canning rack in the bottom of the pot or, in a pinch, a clean washcloth on the bottom of the pot.  Once the jars have been sterilized, turn off the heat and let the water come down to 180°F or slightly less.  At this point, add the lids and bands to the pot and let all three pieces of the jar assembly sit in the pot for 10 minutes.  If you boil the lids, the seal may become damaged and not seal properly, so be sure that the water is less than 180°F before adding them.  Once your jam is ready and your jars are sterilized, use canning tongs to lift the jars out of the pot one at a time, carefully dumping the hot water out of the jar.  Fill the hot jars with the hot jam (wiping the rim and filling to the level specified in the recipe), then set the lids on top, and screw down with the band.  Process the filled jars in the hot water bath as described above.  When your processing is finished, check the seal on your jar.  You should not be able to push the "button" on the lid up and down – it should be firmly vacuum sealed and not move. Try pressing the top of a lid on a new or opened mason jar to see what I mean; it will make a popping noise when you push down on it and move slightly down and up.
Preserved Meyer Lemons
Recipe adapted from Gourmet.  Makes 1 (1/2 pint) jar.
4 meyer lemons
1/4 c. coarse kosher salt
1 1/2 TBS olive oil
Thoroughly wash lemons.  Cut two of the lemons into 8ths (slice in half lengthwise and then quarter each half into 4 wedges) and remove and discard all seeds.  Toss the cut lemon slices with the salt, and then pack into a clean jar.  Cut the remaining two lemons in half and squeeze the juice into a cup measure – it should measure about 1/3 of a cup.  Pour this lemon juice over the salt packed lemons to cover them.  If it does not cover them, supplement with additional lemon juice.  Close the jar and let stand at room temperature for 5 days, shaking gently once a day.  After 5 days, add the olive oil and keep in the fridge, for up to 1 year.
0