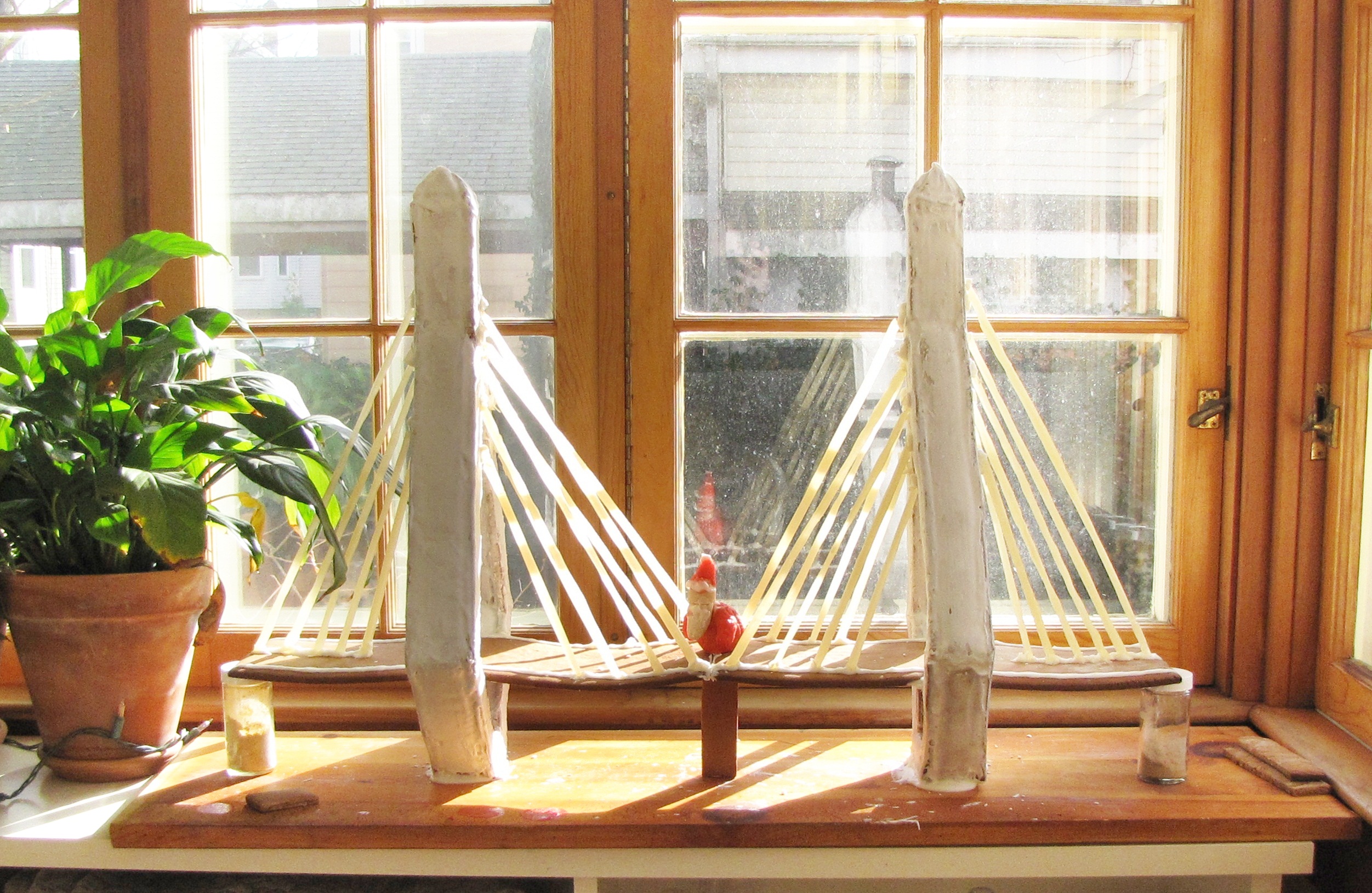 Just wanted to quickly share a few photos of this year's gingerbread creation: a to-scale model of the Zakim Bridge in Boston.  That's just the kind of thing that happens when you have two civil engineering students who also love food.  Some of you may remember last year's treehouse, and pre-blog, we did a Romanesque cathedral.  The annual gingerbread extravaganza is always driven by Trevor – he does the planning, the pattern, and the baking, while I'm more like a whiny little sibling who complains about there not being enough to decorate.  This year, I got my fun in by making Santa out of homemade marzipan.  I was going to do a gingerbread sleigh as well, but the bridge collapsed before I got around to it.  Sad day.  And good thing real bridges aren't made out of gingerbread.  Trevor did the design and made the cable stays out of homemade candy canes, which was kind of a fun process – see pictures below.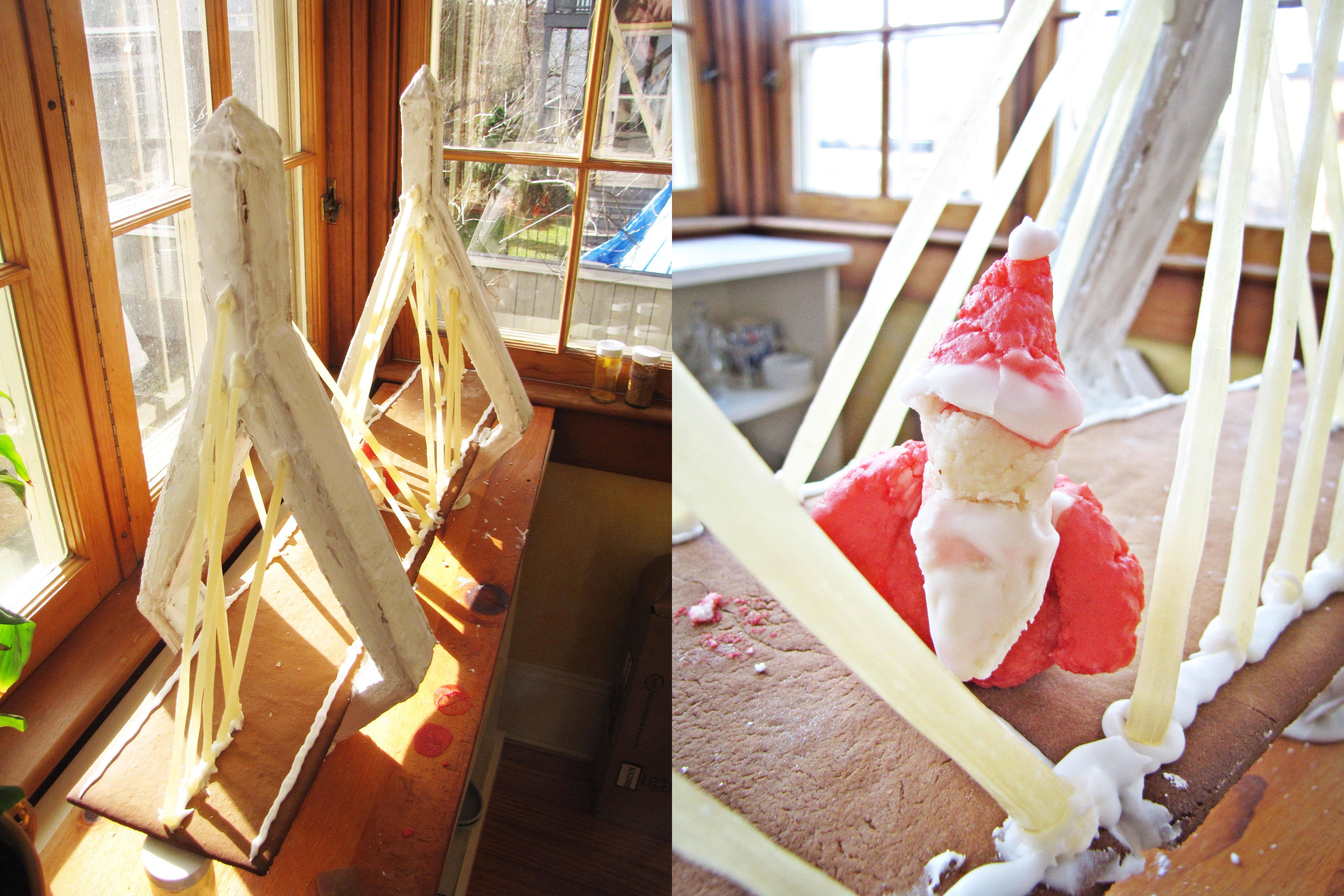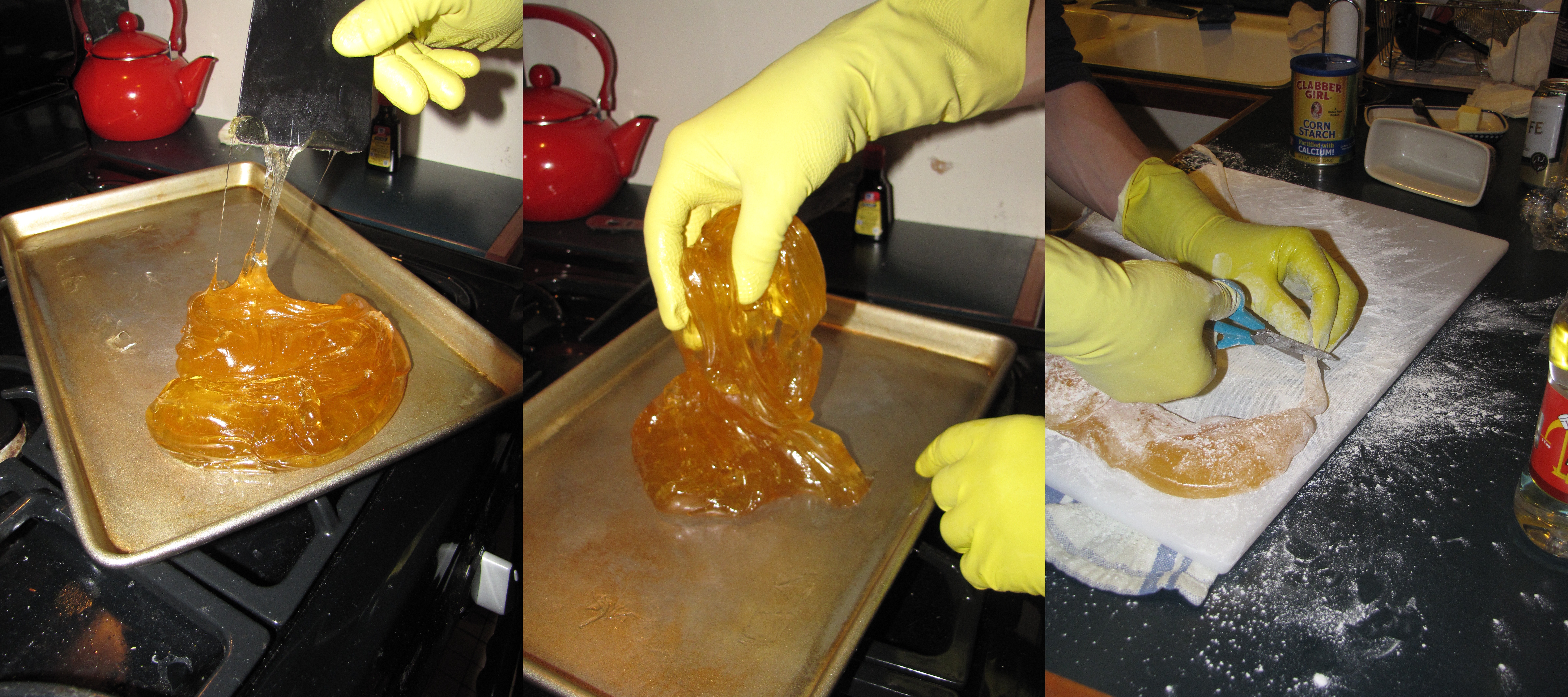 I'm including a collection of links for the various pieces of this project, just in case anyone wants to start planning early for next year.  One suggestion I would have for the homemade marzipan is to sculpt it the day you make it – after a few days in the fridge it was oily and difficult to work with, hence the kind of scary looking Santa.  In other news, check out the new logo and the cookbook review section I've recently added – feedback on either is welcome.  I'm working on a few projects for the blog, including a two-week cleanse-diet-sort-of-thing, an article about our experience dabbling in cheesemaking, and recipes inspired by my new lemon tree, so expect lots of exciting and healthy recipes from me soon!
Click here for our gingerbread recipe.
See this recipe for homemade marzipan instructions and this article for tips on working with it.
Lastly, how to make your own candy canes!
0