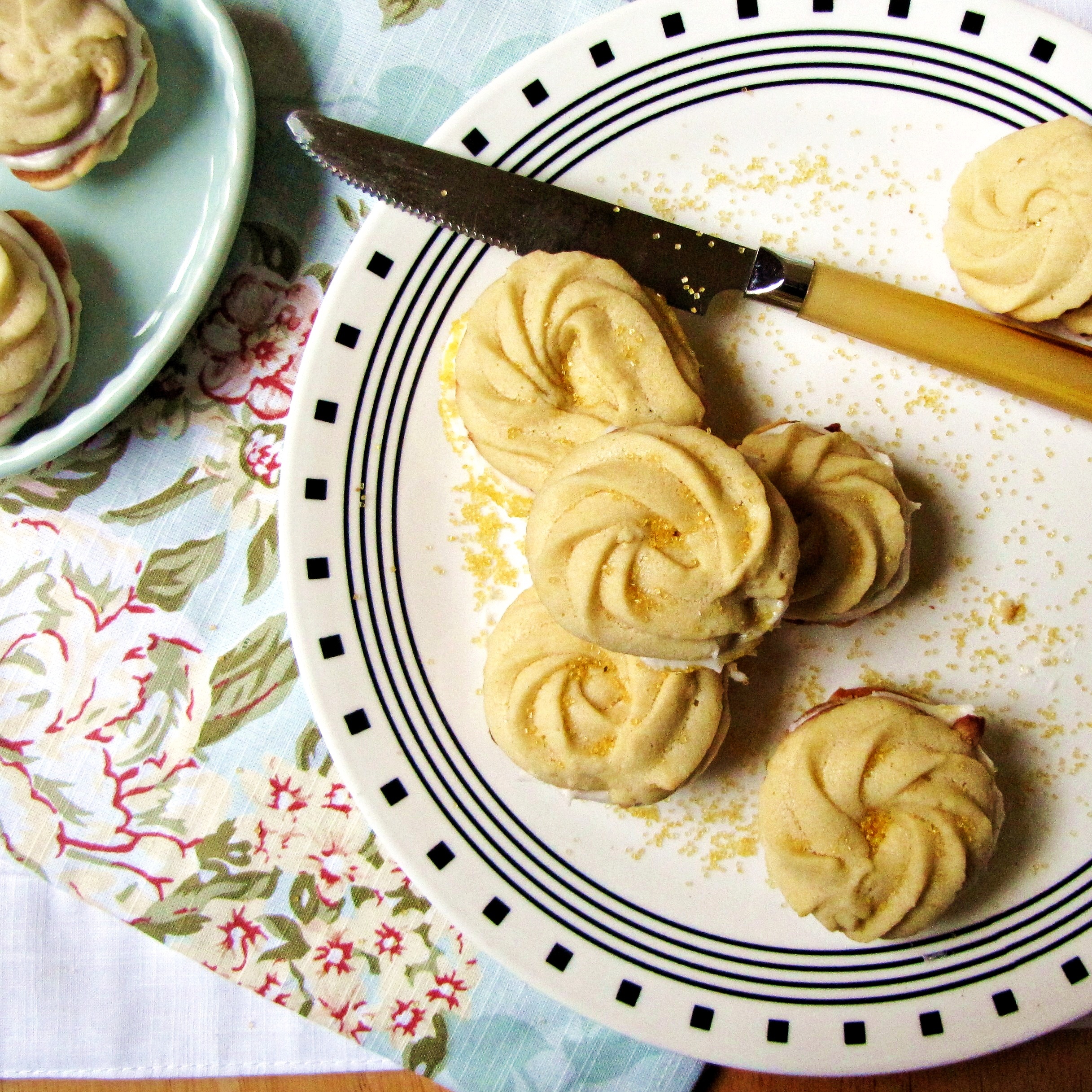 Most of you can probably imagine my excitement when, after only 5 weeks of work, one of my co-workers announced that there would be a company wide charity bake-off the following week.  Baking?  As a competition?  With the chance to win both admiration and a sizable donation to the charity of my choice?  Even if you just asked me to bake you something and there was no competitive aspect, chance for glory, or prize, I would probably say yes – I just like to bake without feeling pressured to eat it all myself.  So I was definitely going to participate in the bake-off.  I started brainstorming immediately.  I made a test batch of caramel-apple bars and brought them in to the office.  Reactions were good, but I didn't love the presentation.  So I made some chocolate-mint cupcakes over the weekend.  Delicious, but might present difficulties in transportation on a crowded subway during rush hour.  Besides, some people expressed dislike for the chocolate-mint combination at lunch on Monday, and I wanted everyone to be happy.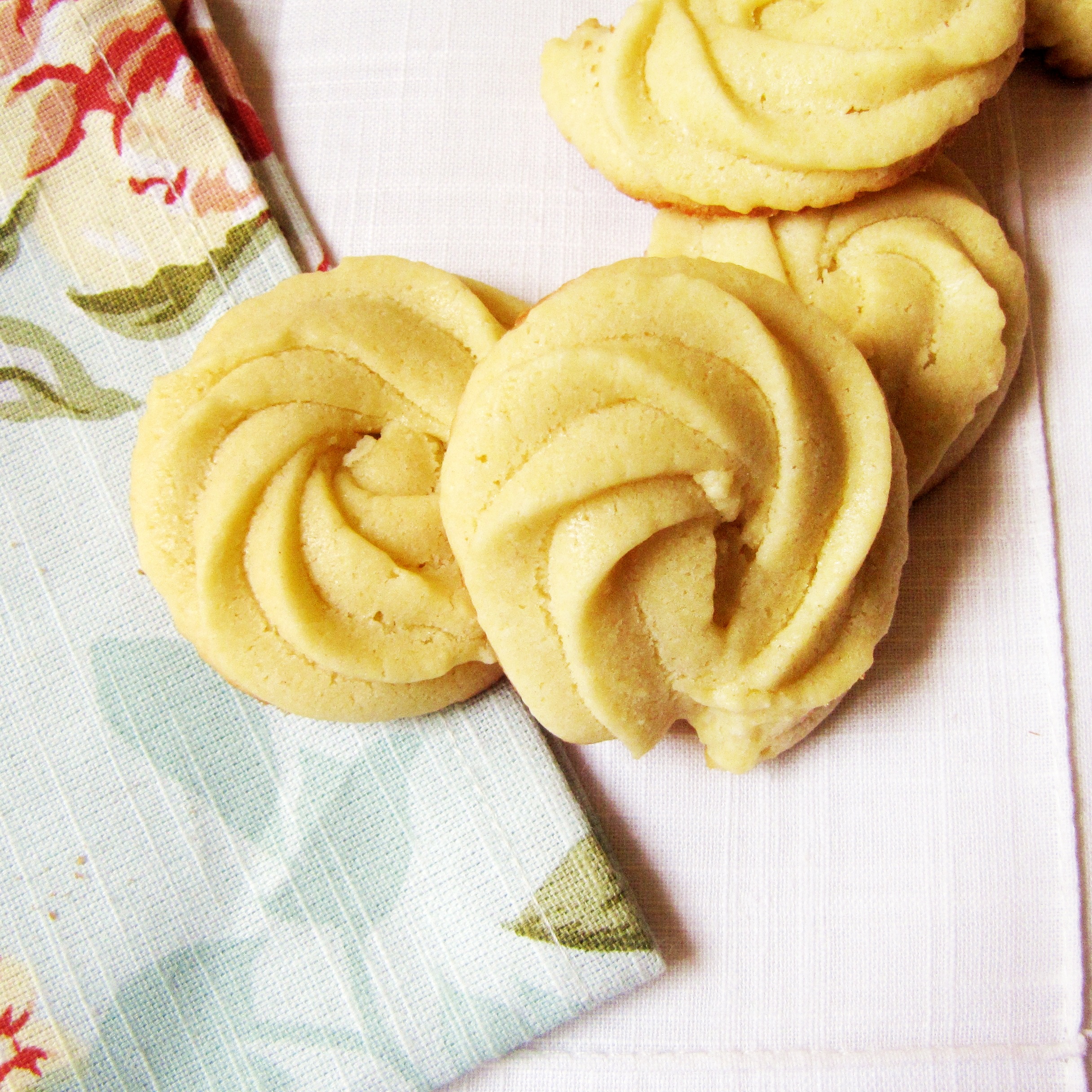 Then, I had it.  Lemon-cream sandwich cookies.  A buttery, melt-in-your mouth cookie filled with sweet-tart lemon buttercream, rolled in sanding sugar.  Pretty, easy to transport, and delicious.  I went to buy lemon extract on my lunch break, sat down at my desk, and announced with satisfaction to my pod-mate that I had finally made a decision – I would be making lemon sandwich cookies.
"Ew, lemon."  What?  Who doesn't like lemon?  I thought lemon was number three for most common and agreeable dessert flavors, right after chocolate and vanilla, maybe tied with strawberry.  But some other people walking by overheard and nodded in agreement.  "Don't make lemon.  I don't really like lemon."  What a weird group of people I work with.  But they're awesome in most other ways, so I guess I'll just look past the dessert preference thing.  Anyways, I was torn.  I was so excited about the cookies – I could almost taste them – but obviously pleasing the judges was my main concern.  I took a quick e-mail poll and lemon was soundly defeated by chocolate-mint cupcakes.  Frustrated, I went back to the grocery store, bought a set of mini-muffin pans and more butter, and got started making and carefully frosting 4 dozen mini-cupcakes.  They were adorable.  They were delicious.  They won first place for my department and $100 to the charity of my choice (although they were beaten out in the final round by some yummy-looking oreo truffles).  But I was still thinking about those lemon cookies.  With their perfect rosebud shape.  And I had the lemon extract… so I set a cookie-making date with myself for Sunday afternoon.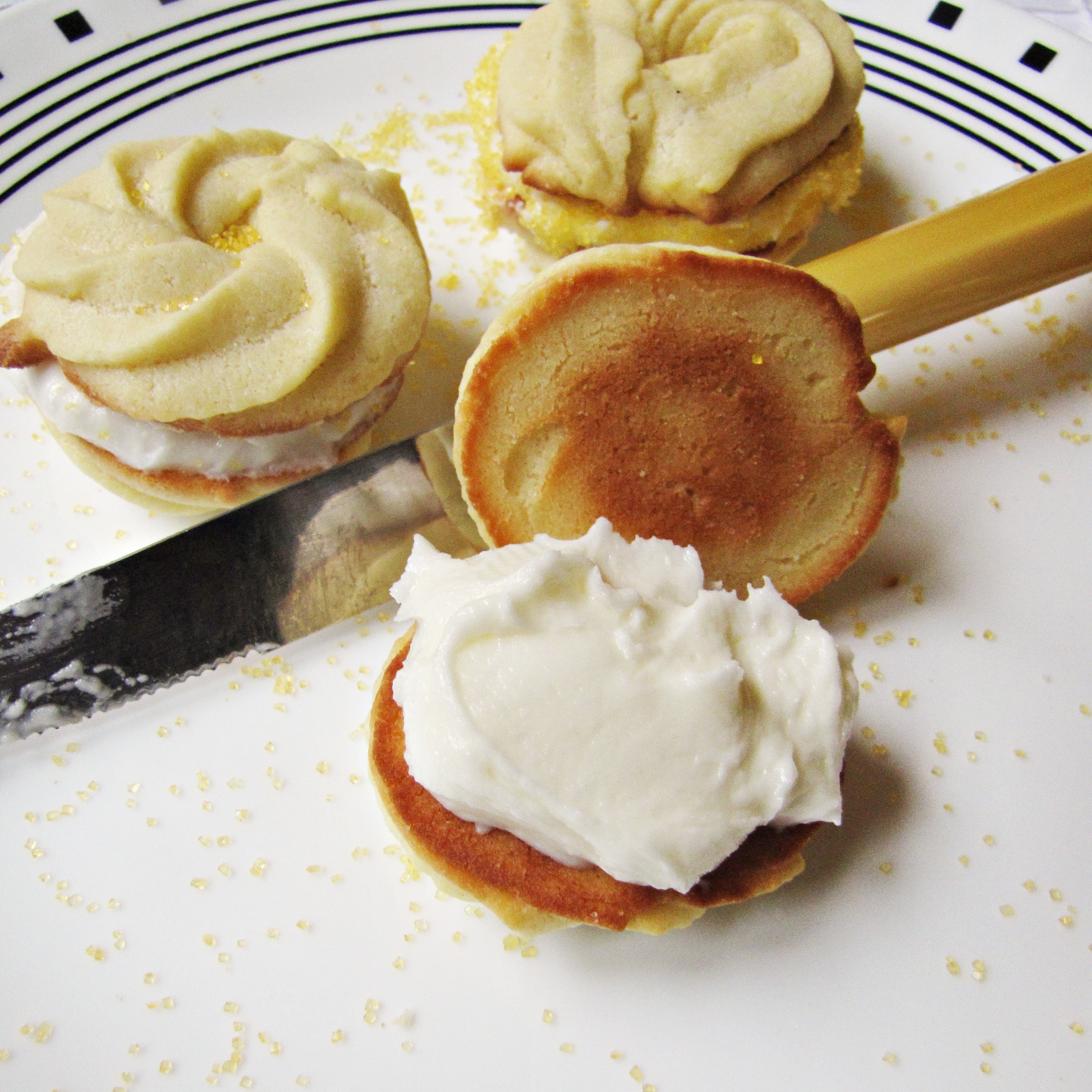 They turned out just as I had imagined them – buttery, ever-so slightly crumbly cookies, with the delicious sweet lemony tang in the filling.  They are the kind of cookies I would serve at tea, or a baby shower, if I wasn't 22 and hosted things like teas and baby showers.  Piping the dough through a frosting tip presented a bit of a challenge, as the dough was too thick for my bootleg ziploc baggie frosting method and burst right through it.  But I really wanted them to be pretty, so I got dirty and used my hands to push the dough through the frosting tip one cookie at a time.  I was a mess.  It was worth it.  They would also be just as good just dolloped on the pan, if you weren't inclined to strive for rosebud cookie glory.  Next time you want a subtle, elegant cookie to add to your cookie tray, I would definitely recommend trying these out.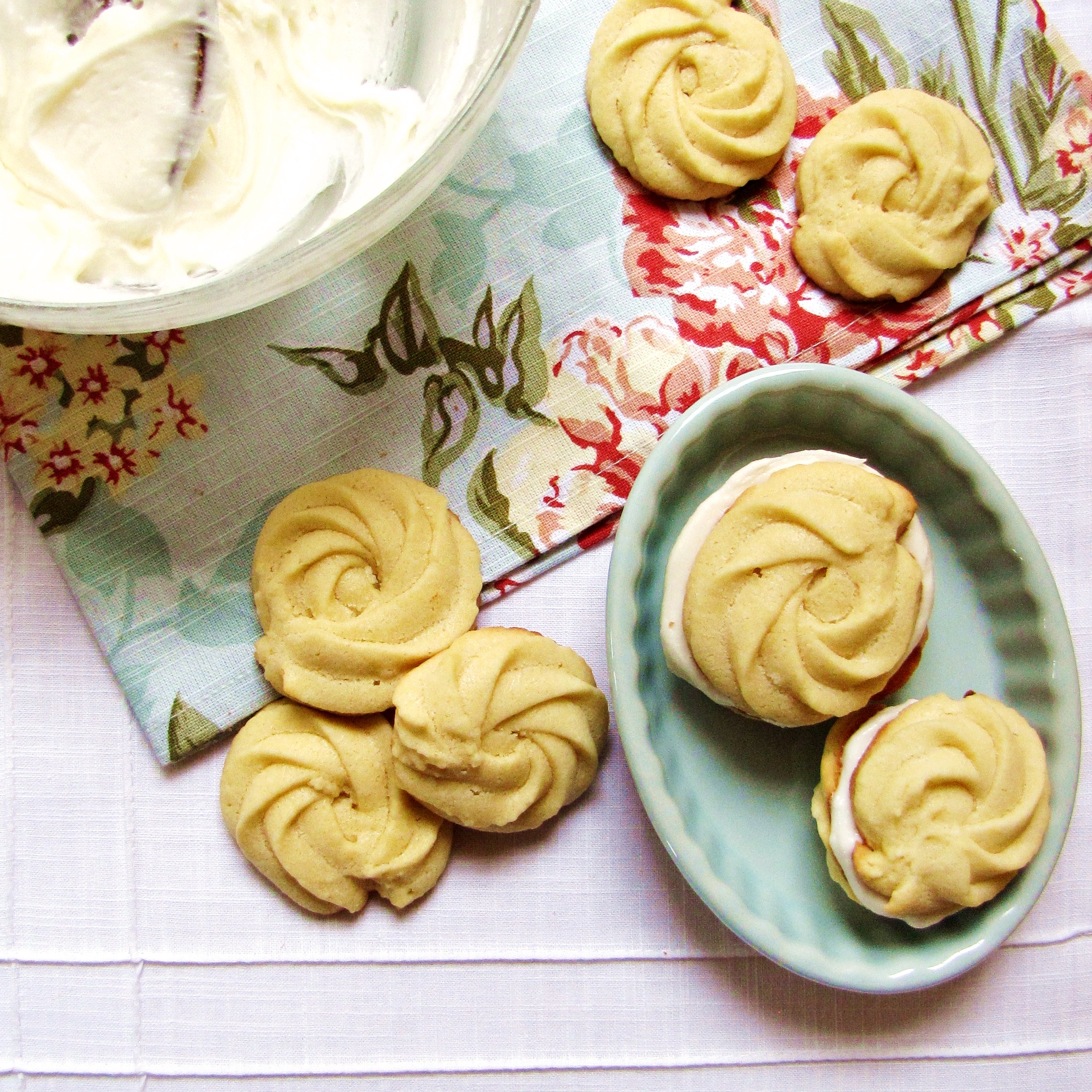 Lemon-Cream Sandwich Cookies
Cookie recipe adapted from Canelle et Vanille.  Makes 10 sandwiches.
1 stick salted butter, room temperature
7 TBS sugar
3 egg yolks
1/2 tsp lemon extract
1/4 tsp orange extract
1 1/3 c. flour
1/2 tsp salt
1 stick salted butter, softened
2-3 c. powdered sugar
2-3 TBS lemon juice
Preheat oven to 350°F.  In a large bowl, cream together 1 stick butter with sugar.  Add egg yolks one at a time, beating between additions.  Beat in extract.  Beat in flour and salt until fully incorporated.  Dough should be the consistency of a soft clay – workable with some stretch, but not runny.  Spoon dough by the tablespoon onto baking sheet, or pipe through a large frosting tip into a rosebud.  Cookies will spread a fair amount in the oven, so do not place too close together.  Bake for 8-10 minutes, until tops are just beginning to turn golden brown, then remove from oven and allow to cool completely before frosting.
In a medium bowl, beat butter until creamy.  Add powdered sugar a half cup at a time, beating to fully incorporate between additions.  When frosting is stiff but workable.  Add lemon juice and beat until incorporated.  Test for flavor, adding more lemon juice if necessary.  Add more powdered sugar until frosting hold soft peaks.  Spread a spoonful of frosting on the bottom of a cookie, then press another cookie evenly against the center to create a sandwich.  Roll in sanding sugar if desired.  Serve at room temperature; refrigerate any leftovers.
0