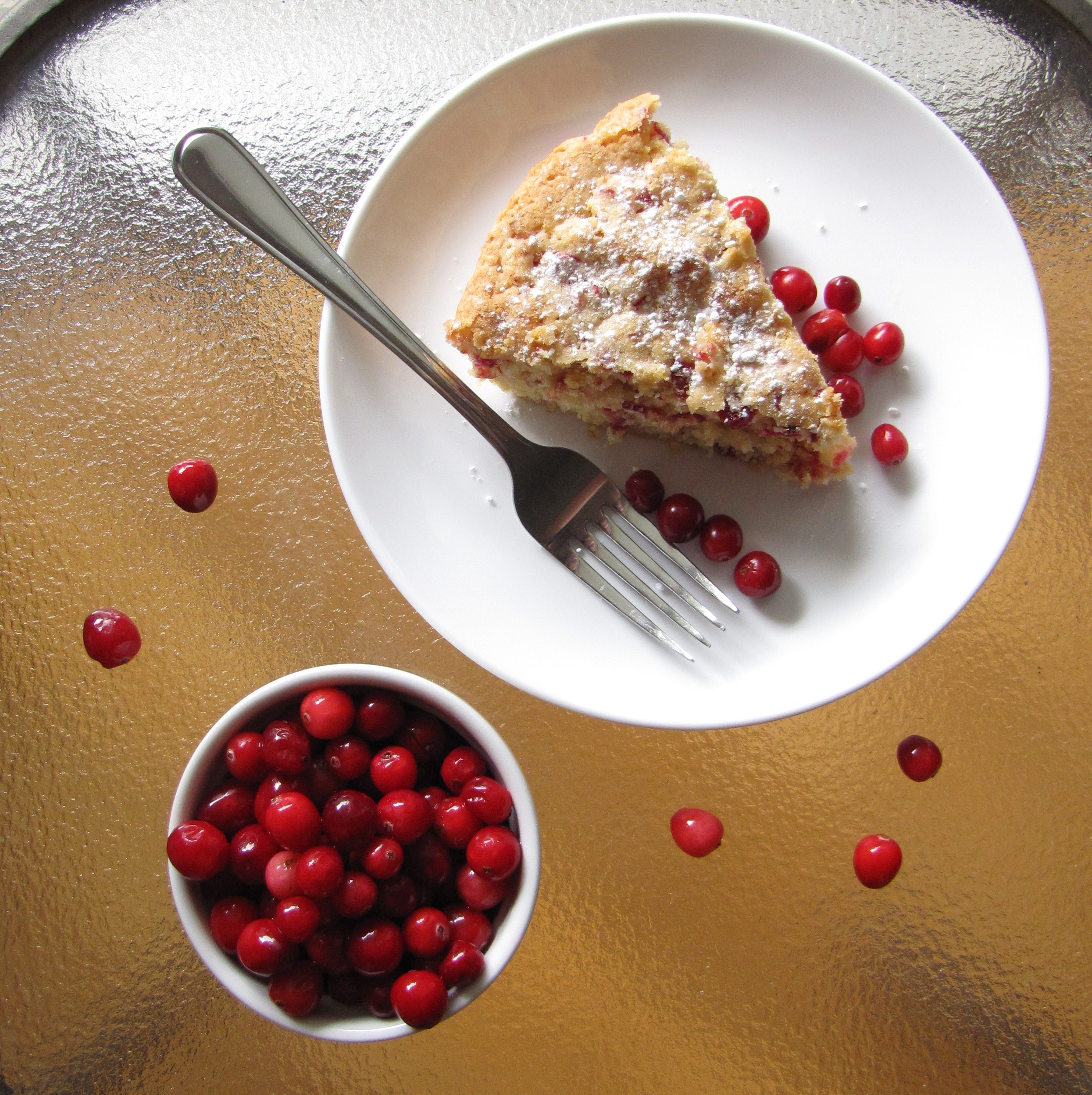 I can't think of any other way to start this post than "I made it."  So:
I made it.
And yes, I am singing that in my head a la Kevin Rudolf.  It was that or Vitamin C, people, and that song got old after 5th grade graduation.
The past few weeks (months, semester, four years…) have been a bit of a roller coaster.  First there was the stress of finding a job, then the excitement of finding a job, then the relief of finishing my thesis, and then the fear of failing ECE27 and rendering all of my other accomplishments void.  Then, suddenly, way too suddenly, it was the last LDOC, and for a week I partied like I was a freshman again and thoroughly convinced myself that I never wanted to leave Duke.  Or even the premises of Shooters, for that matter.  And then even more suddenly it was this past weekend, and a whirlwind of events and dinners and parties and ceremonies and packing left me (and pretty much everyone else I know) exhausted, exhilarated, and a little bit numb.  And now, we, the class of 2011, are graduates.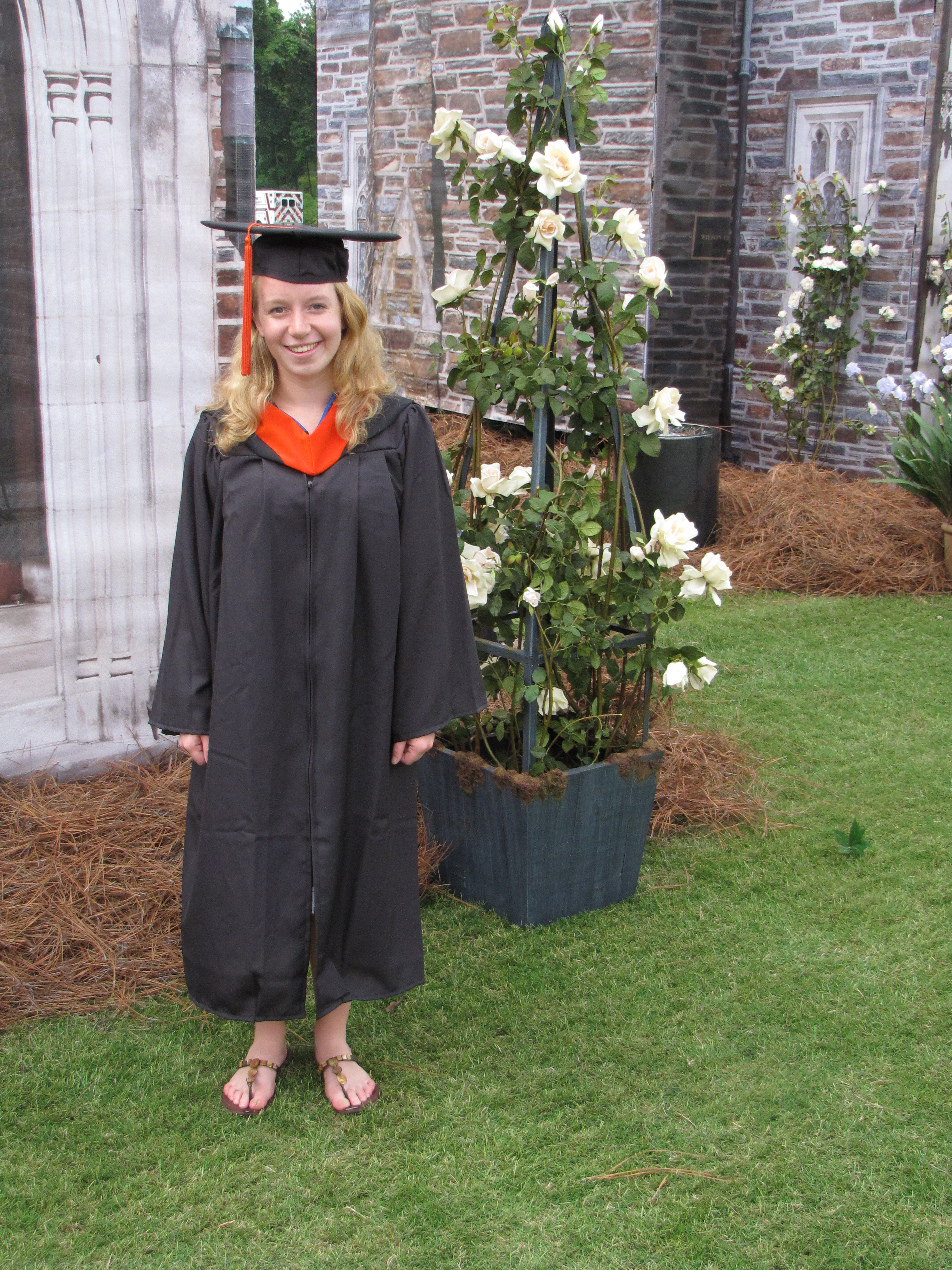 I have a love-hate relationship with Duke.  As a freshman I had a blast, but drank like a fish, did poorly in class, and didn't resemble any version of myself that I'd ever been.  Sophomore year I hit the wall and realized I had to get back to being myself, but that realization and process left me miserable, lonely, and ungrounded.  Escape came in the form of a semester in Prague, which was the best thing I could have done for myself.  While there I found balance, independence, and an everyday happiness I'd forgotten about.  Upon returning to Duke for junior spring, I promised myself that I would focus on staying true to myself and let the things I didn't like about Duke be what they were, and for the most part, it worked.  Senior year was a mixed bag – I learned to truly value the friendships I'd been ignoring, I threw myself into class and the job search, and about every other week I felt that Duke was my home.  I stopped going home at every chance that I got, and I did a lot of the things I'd been wanting to do for the past four years.  I started to wish I'd experienced this side of Duke earlier on.  So the other day when my dad asked me to name the things I love most about Duke, I decided that that was the way to think about things – what I loved, what I gained, what I learned, and what I survived, not what got me down, or what I regret.  So, without being too wordy, I'd like to try to sum up the best parts of my Duke experience.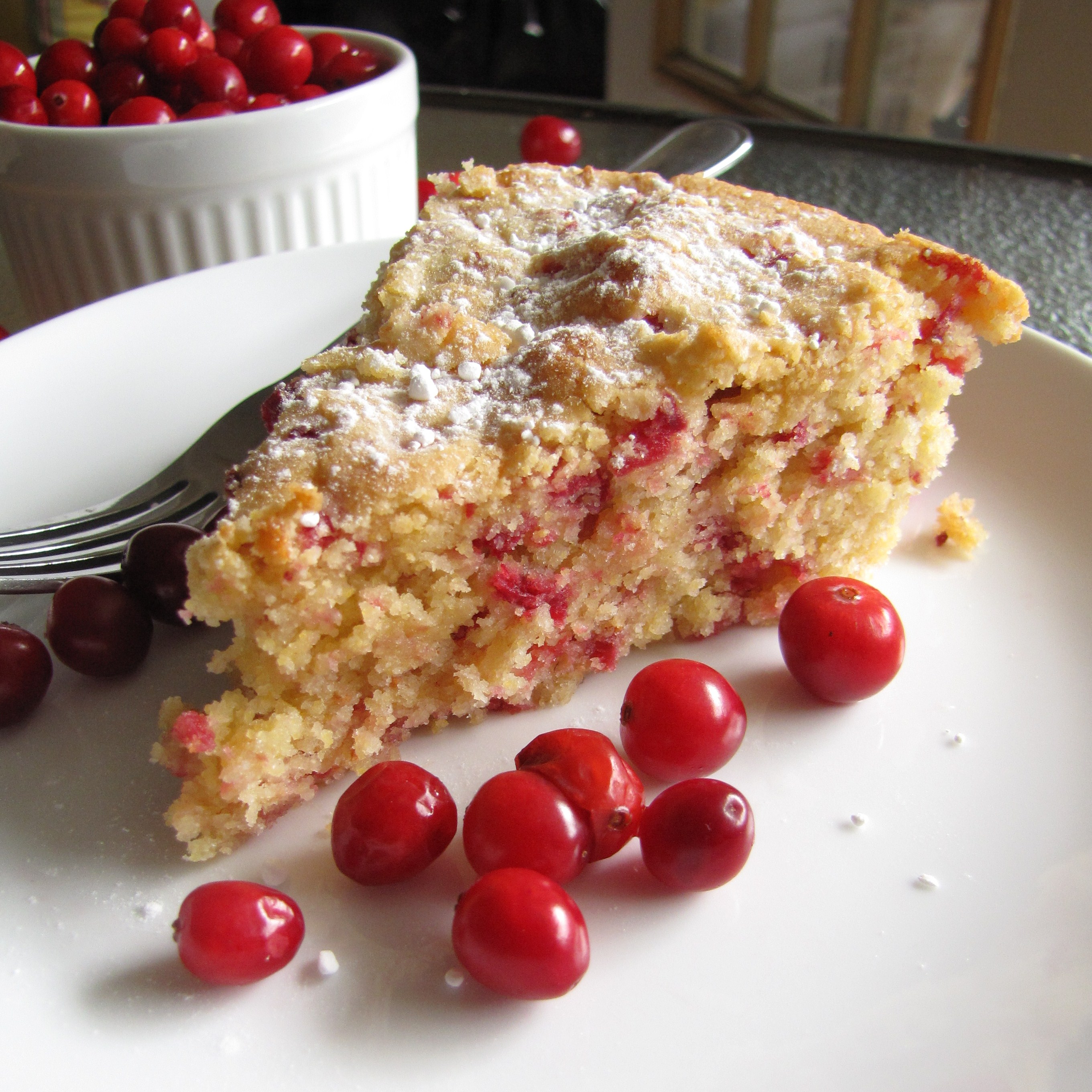 Engineering.  It surprises me, too, but my engineering education was one of my favorite parts of my Duke career.  Engineering pushed me, challenged me, and overwhelmed me, but it also gave me a community when I felt alone, a close relationship with incredible professors, small classes where I could learn pretty much without bounds, and a class of students who shared my experiences almost exactly.  Especially this past year, when I got to know the other civil engineers better than I had in previous years, the classroom became somewhat… enjoyable.
Pride, strength, and independence.  I'm really proud of myself for what I've accomplished at Duke.  We all should be.  Given that there were so many days I spent hating Duke, blaming every negative feeling I had on the slightly twisted social atmosphere, and researching schools to which I could transfer, I'm proud that I stayed.  I'm proud that I turned Duke into a place where I felt at home, that I love, even if it's a bittersweet sort of love.  Like our engineering president rapped so well at our ceremony "that that that that don't kill me, can only make me stronger."  Duke challenged me – academically, morally, and personally – and I came out knowing better who I am, what I believe, and what I can accomplish.  And for that I'm grateful.
Friends.  I didn't feel particularly sad at graduation, or saying goodbyes, because I know that I will take the small group of people that really matter to me with me throughout the rest of my life.  As lonely as I felt some days, without a big group who I could party with, in the end I realized that the friends I had were keepers, people I genuinely love, and that that's enough for me.  What I will miss are the everyday encounters – smiles and waves on the plaza, laughing over a shared misunderstanding in class, meeting new people during games of beer pong – the campus experience is a friendly one.  So thank you to all the people – close friends, casual friends, and even those who only recognize me and smile – who filled my days at Duke.
The future.  Though leaving college is sad and terrifying, I'm excited about the rest of life.  I feel both lucky and proud to have so much good lined up for myself – a summer of traveling and relaxing, entirely work free; a job that I honestly think I'm going to enjoy; a beautiful house and exciting new roommates in Davis Square; a life close to the family that I missed more than I expected to.  There's a lot of potential there, and a chance to start fresh, be the person that I wanted to be at Duke but couldn't find the courage to do so, except with a few people in a few places.  It's good to move forward.
I know this is way longer and sappier than my usual droning, so thanks for bearing with me.  I promise, I'll never graduate and go all mushy on you again.  And with all that said, what better way to celebrate graduation than with a cake?  However, since a. I feel like a total cow after so many delicious celebratory dinners, and b. I'm still trying to use up all the odds and ends in my kitchen, I went for a light, breakfast-y, cranberry-cornmeal cake.  I started by following a Giada recipe, but halfway through realized that it used dried cranberries, so I made a few quick substitutions and crossed my fingers.  And it worked!  The cake was moist, flavorful, and well balanced.  I might reduce the sugar by 1/4 cup when I make it again, but other than that, a winner.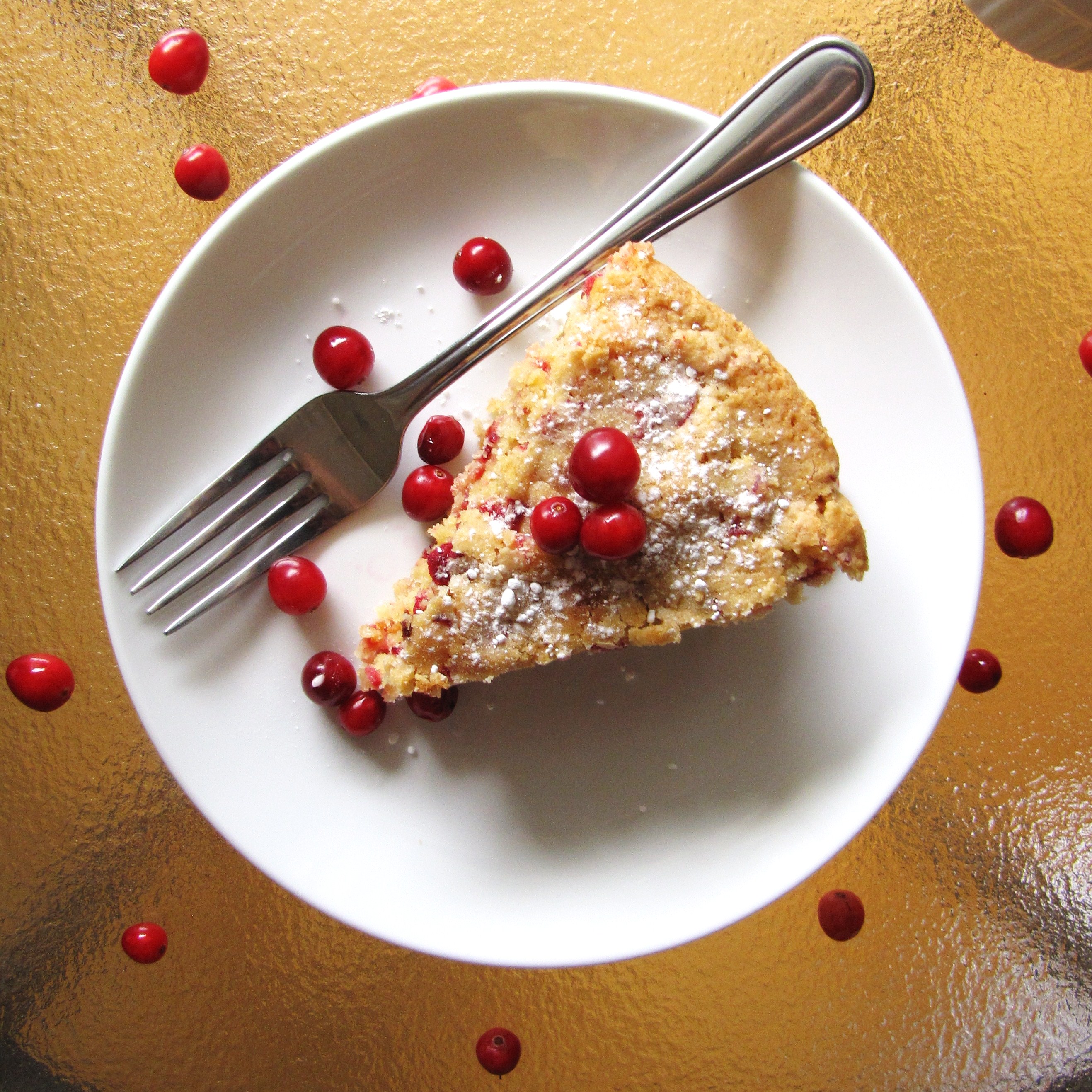 Cranberry Cornmeal Cake
Serves 8-10.  Original recipe.

1 1/2 sticks butter, room temperature
1 3/4 c. sugar, divided
1 tsp. vanilla
2 whole eggs
2 egg yolks
2 c. fresh or frozen cranberries
1 c. AP flour
1/2 c. fine cornmeal
1 tsp. baking powder
1/4 tsp. salt
Preheat oven to 350°F.  Grease and flour a 9 inch round cake pan.
In a large bowl, cream together butter and 1 1/4 cups of the sugar until pale and fluffy.  Add vanilla and stir to incorporate.  Add eggs and egg yolks one at a time and stir to incorporate.
In a medium bowl, whisk together flour, cornmeal, salt, and baking powder.  Fold into wet ingredients in two batches.
In a food processor, briefly pulse cranberries and remaining 1/2 c. sugar, until cranberries are in small pieces but not pureed.  Gently stir cranberries into batter, then spoon into pan and smooth with a spatula.  Bake for 50 to 55 minutes until a toothpick inserted into the center of the cake comes out clean, and the top of the cake is golden brown.
0