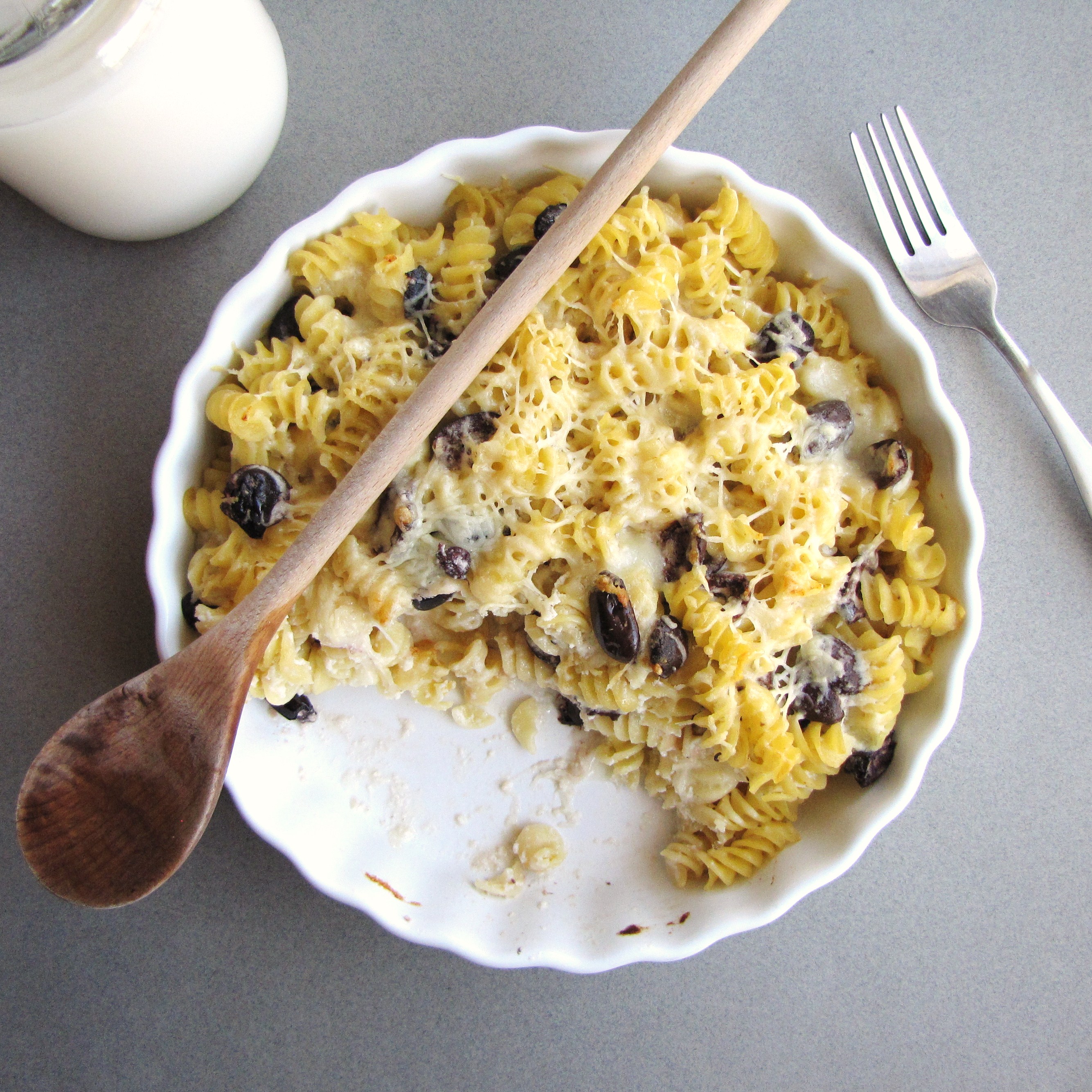 I totally made out at Christmas this year.  Really, it was a banner year.  I mean, there was a camera in my stocking – a very good omen.  Not that Christmas is about the presents… but thank you, Santa, I appreciated them.  As might be expected, food was a strong theme among the gifts I received.  My kitchen is now the proud owner of a stunningly designed box grater, a garlic press that doubles as a weapon due to it's heftiness, and 16 spice bottles to (finally) contain the wonderful scents of India that have been emanating from my cupboard all year.  A true surprise, however, was Trevor's gift – a 3.5 hour pasta cooking class for the two of us in Boston.
Walking up to the door of the classically Bostonian brick townhouse on a cold Tuesday night, I was a little bit nervous.  Would there be a lot of other people?  Would we get to cook ourselves?  Would he like us?  We rang the doorbell and Terrence, our teacher, gruffly welcomed us in and led us downstairs to his kitchen, where we sat behind two desks facing the island.  He poured us each a glass of wine, and then started talking.  Still a little nervous, even though I was thrilled that it would just be the two of us and that it would clearly be hands on, I strove to be the most attentive student possible.  Terrence lectured us a little on olive oils, how to properly cut an onion, and what we would be making.  I listened and took notes while also actively envying his kitchen – not huge or shiny or modern, but filled with beautiful old copper pots hanging from the walls, dozens of tiny mise en place bowls, and two ranges.  I can't wait to have my own kitchen.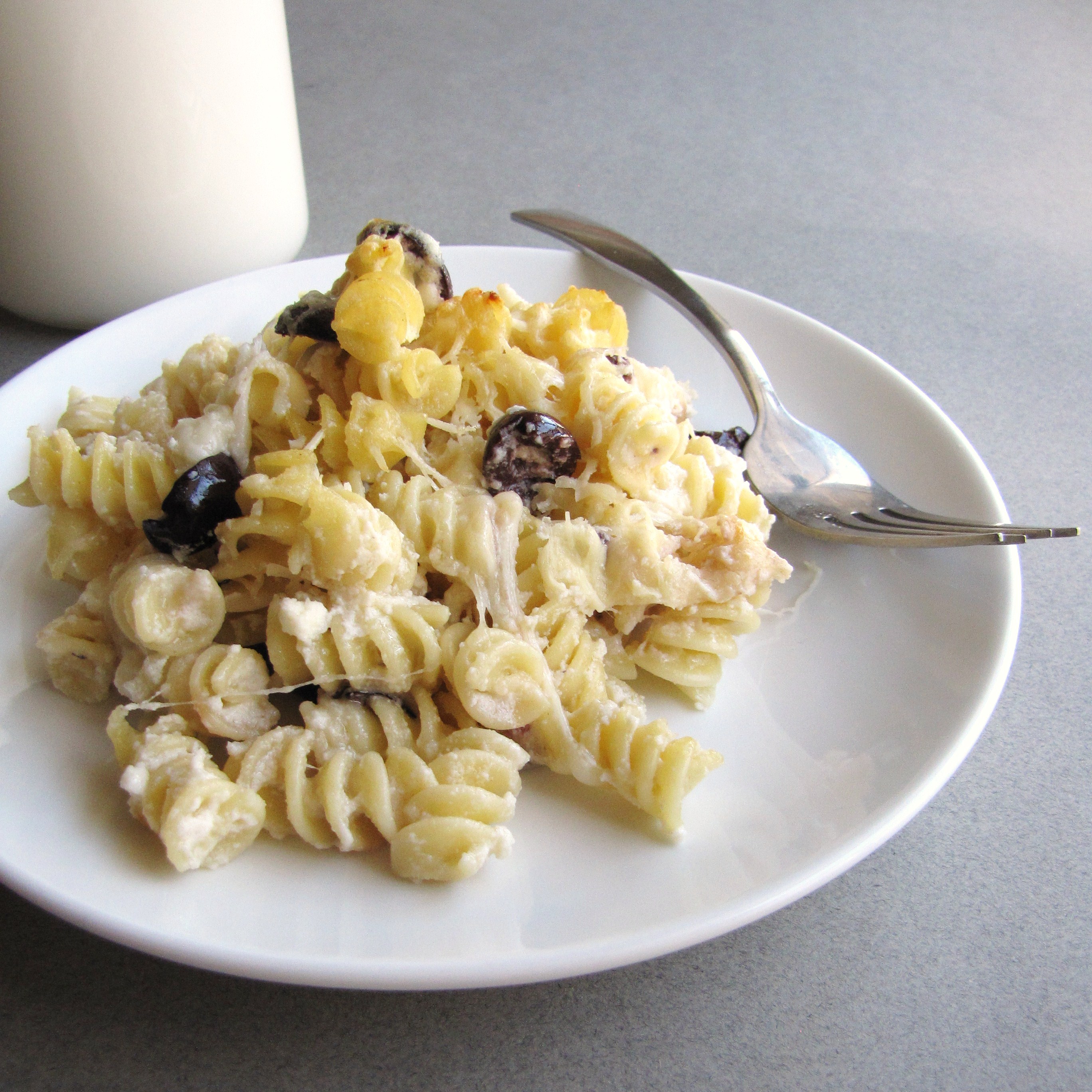 As everyone warmed up to each other, I began to relax, and then, we started cooking.  We were making four dishes – a mushroom ragu, a shrimp ragu, a soppresatta and ricotta penne, and a baked olive and ricotta rotini.  I immediately delegated the shrimp to Trevor, not being a seafood eater – although I did try the final dish! – and called the mushroom ragu and the soppresatta dish.  We followed the recipes Terrence had given us while he corrected our chopping, measuring, and seasoning techniques.  I think I benefited most from the knife skills tips – I've never been taught them before and it took me a while to get the hang of the motion, but once I did, I really saw the advantage.  The first three hours flew by, and when all four of our dishes were done, we brought them into the dining room, opened another bottle of wine, and sat down to eat and talk with Terrence.  The whole experience was such a lovely treat, especially because of its intimacy, and I would love to do something like it again.
My favorite dish of the evening was this baked kalamata and ricotta rotini.  Trevor and I brought all of the leftovers back home to his apartment where they were actually the only food and we subsisted on them and Ben and Jerry's for 3 days.  So the fact that I didn't get tired of eating this for 3 days in a row?  Means it was really good.  Try not to be tempted to tinker with the recipe because of its simpleness.  I always find myself writing off recipes without enough "interesting" ingredients or with too few seasonings and adding my own twist.  Sometimes my twist is good, but sometimes it overpowers the dish and I find myself missing out on whatever was originally there.  This dish is one where the simplicity is why it works – it's well-balanced and flavorful with only a few ingredients that really enhance each other.  Just what I've decided to strive for this year.  In fact, the starting combination of ricotta, olive oil, and sea salt is so wonderful that I would probably eat a bowl of just those three ingredients if it didn't sound like the least healthy idea in the history of unhealthy ideas.
If you're in the Boston (or Blue Hill in the summer!) area and interested in taking a class with Terrence, his class information can be found here.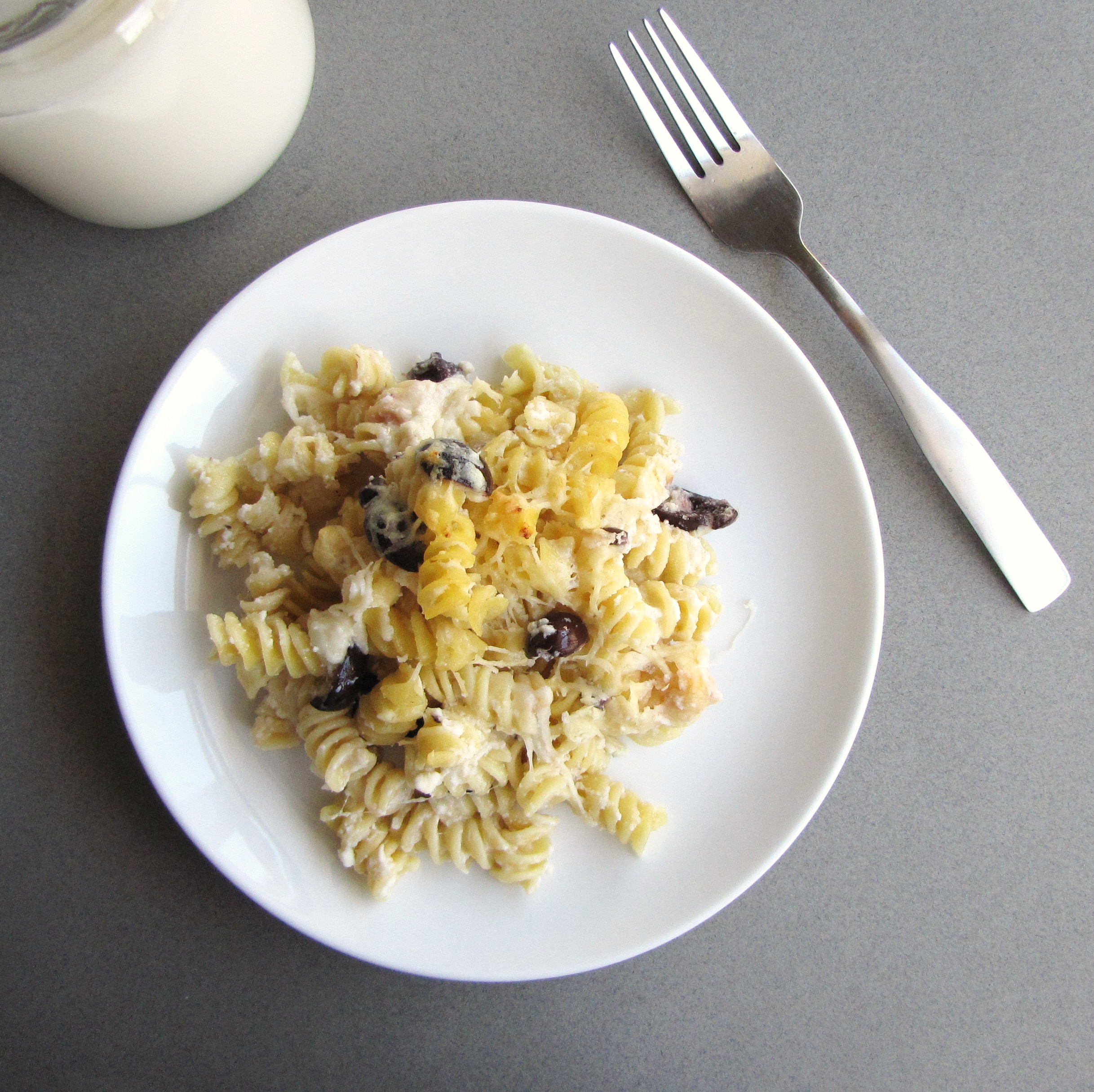 Baked Ricotta and Kalamata Olive Rotini
Learned at Terrence Janericco's cooking school.  Serves 4.
3/4 lb. rotini
1/4-1/2 c. reserved cooking water
1 c. ricotta (part skim works fine)
1/4 c. olive oil
sea salt to taste
6 oz. fresh mozarella, cubed
3/4 c. pitted, chopped kalamata olives
1/4 c. grated fresh parmesan cheese
Preheat oven to 400°F.  Bring large pot of salted water to a boil.  Cook rotini according to package directions.
While rotini cooks, whisk together ricotta, olive oil, and sea salt until smooth.
Drain rotini, reserving 1/2 cup of the cooking water.  Add the cooking water to the ricotta mixture a little at a time until ricotta is no longer grainy and the mixture is a thick liquid.  Add mozarella, kalamata olives, and cooked rotini and stir to combine.
Place pasta and ricotta mixture in baking dish.  Sprinkle 1/4 c. grated parmesan over the top.  Bake for 15 minutes, until parmesan is golden brown.
0