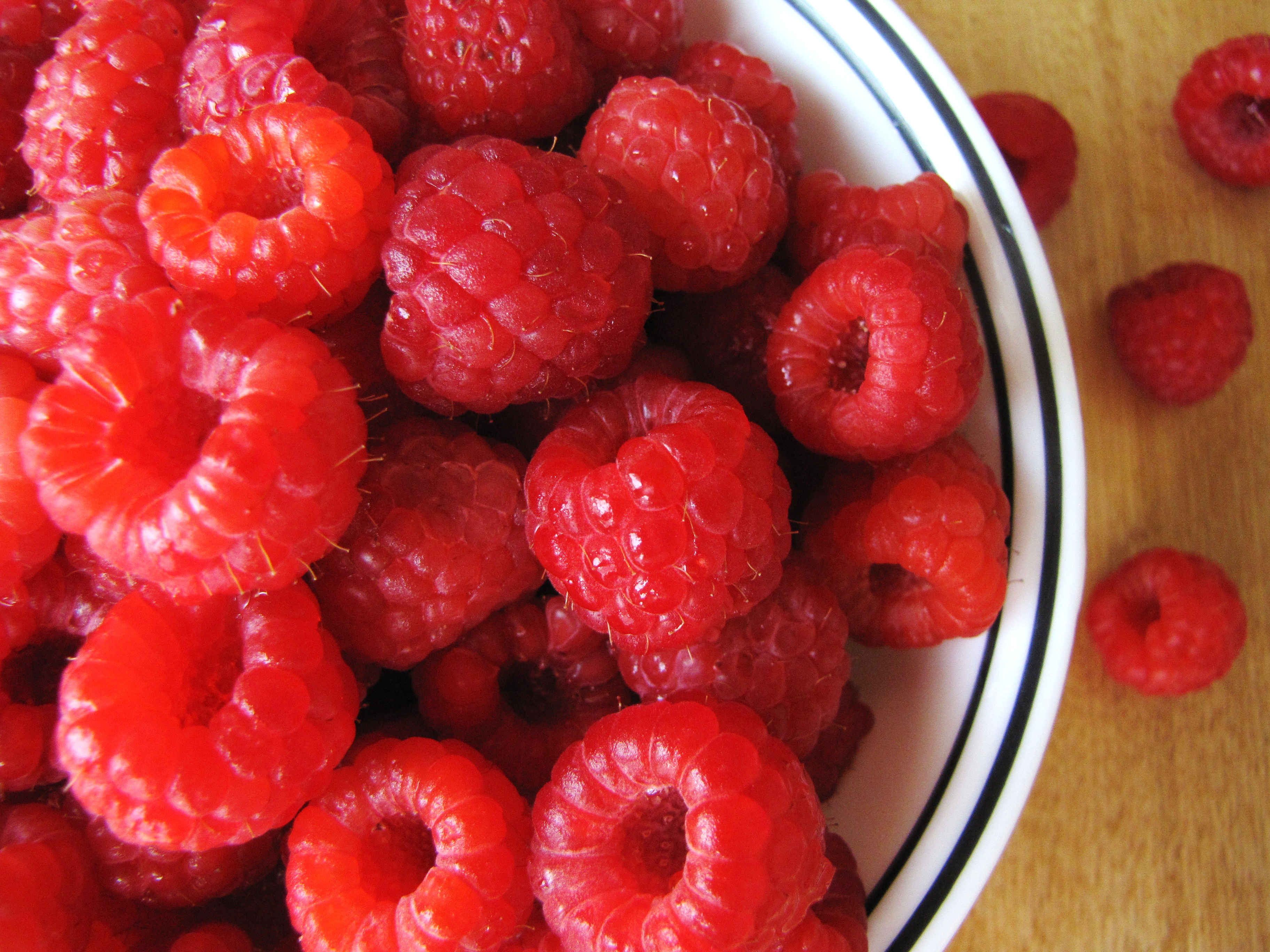 I wasn't planning on writing anything for a while.  I felt a little bit guilty about abandoning this blog just like that, but I've been adjusting to some fairly major changes in … my plans? my life in general? my world view? my sense of self?  Wherever the changes really are, they've left me feeling uninspired, and not energetic enough to do more than try and sort myself out.  Certainly not enough to create.
So I was planning on letting this blog rest, at least until I got to Maine, where everything always seems fresh and calm.  But then a really good friend who knew I was dealing with some blah stuff dropped off a package that included cream soda, key lime pie, fresh mozzarella, and three beautiful, beautiful pints of raspberries.  (How did he know???)  And when I saw these raspberries, I was so suddenly and forcefully relieved and inspired, that I just started to smile.  And I knew that I had to use them and share them and maintain the part of myself that loves to do that.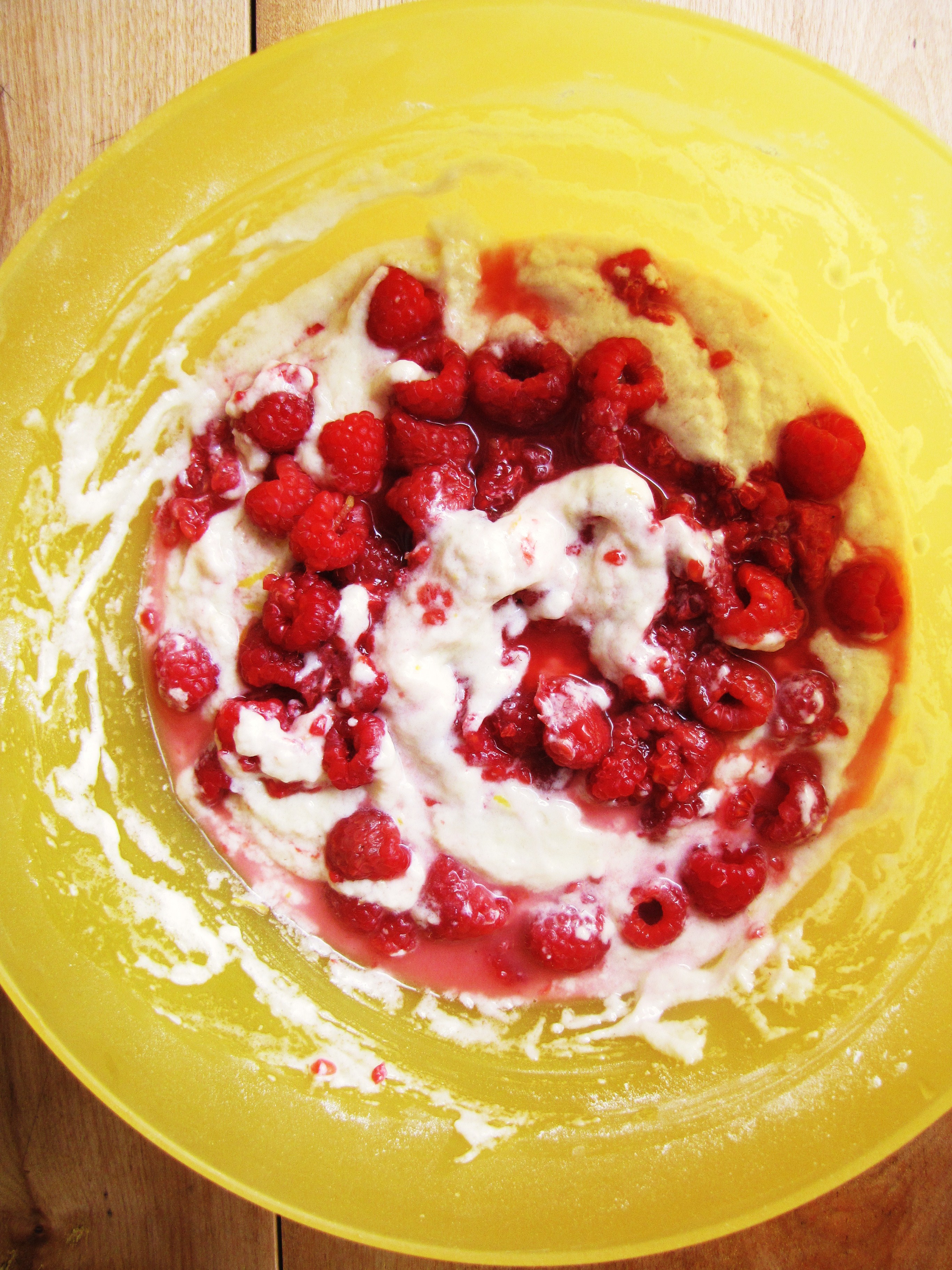 Ironically, I already had a blog post written and ready to go when said major changes occurred, and that blog post promised you two things: one, that I was imposing a ten day baking ban on myself, due to the overload of delicious but highly fattening recipes I seem to have been making lately, and two, that the next three recipes I posted would be healthy.  Errrrrm… I made muffins with the raspberries.  I swear, I searched and searched for savory raspberry recipes but didn't really want to write about something as mundane as a salad dressing and didn't want to go out and buy meat to go under a raspberry sauce.  So I told myself that muffins were an OK compromise – they're not really dessert, and they don't have that much sugar, and they have lots and lots of healthy berries.  And I actually had gone exactly ten days without baking, I just hadn't ever made it official.  And muffins are just good to have around when you're at risk of waking up sorta sad and discombobulated.  Or really any day, actually.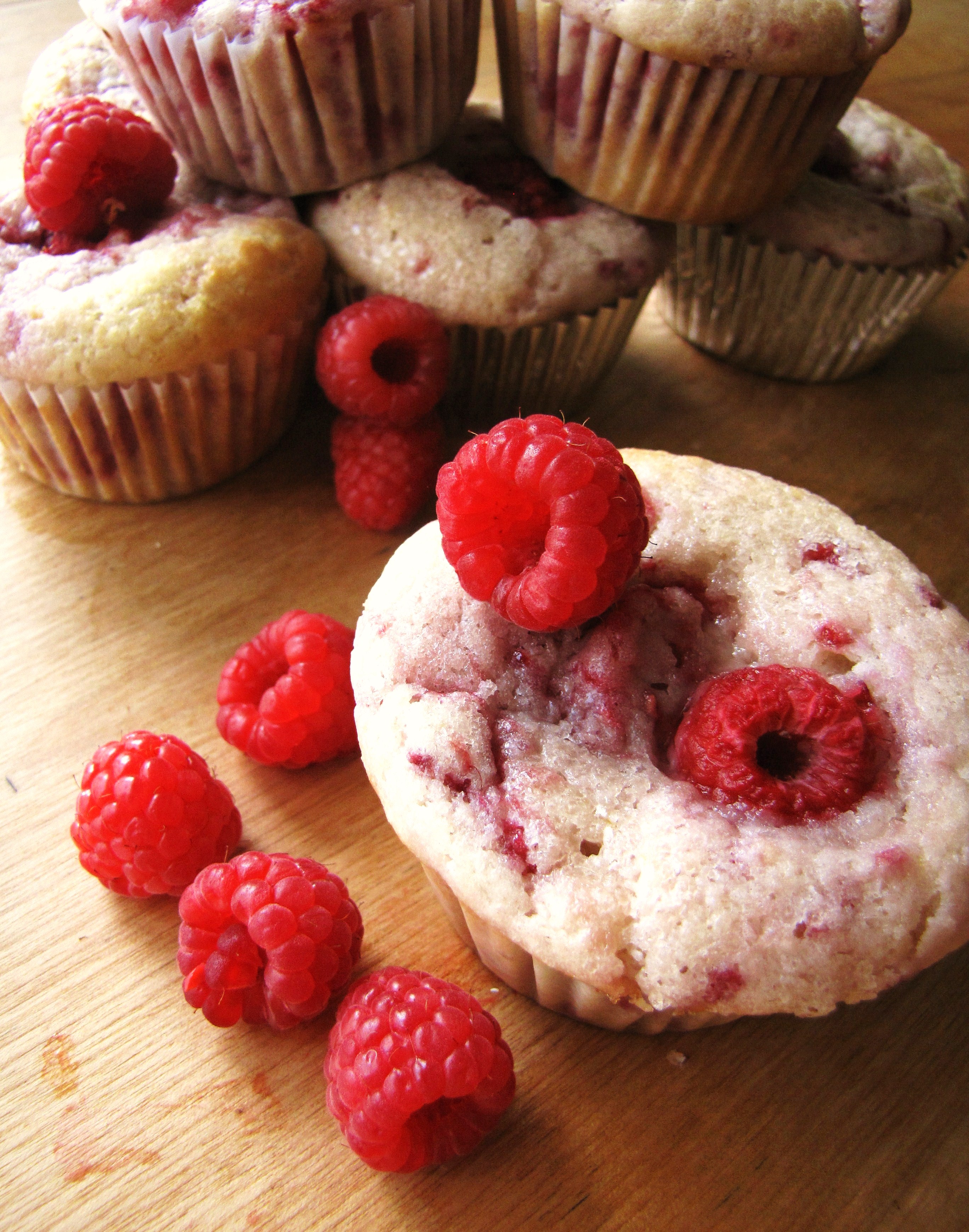 These muffins were yum.  But, they were not sweet.  At all.  In fact, they're very tart, which actually makes them feel healthier and, I dunno, more muffin-y, less cupcake-y.  However, if like me, you like most food that you consume to be noticeably sweet, I have three options for you in terms of these muffins.  1.  Do not make them.  Adhere to your own personal baking ban instead.  2.  Add 1/4 cup of sugar to the recipe as it's posted below.  3. Add chocolate chips to the batter.
I made half of them with chocolate chips.  It was the right choice.  It made them perfect.  It made them just like my favorite muffins in the world, the raspberry chocolate chip muffins at Perfecto's.  If you're ever in Massachusetts, and you drive by a Perfecto's, you should really stop.  Their muffins are epic.  Anyway, I'm glad I made these.  I'm glad I'm writing.  And I'd like to thank you, Marco, and really all my friends, for being around and being supportive … and for bringing me raspberries!  Friends rule.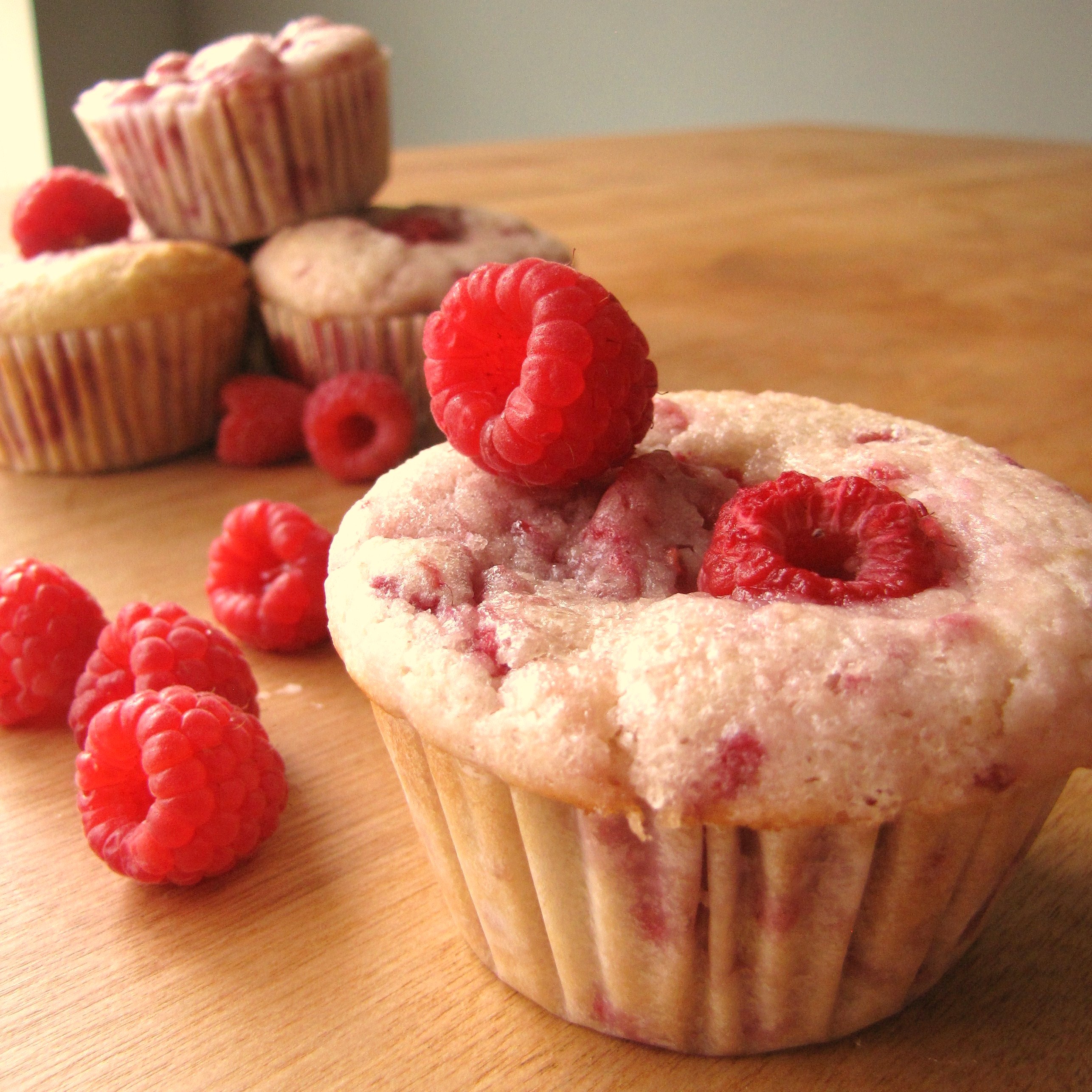 Raspberry Buttermilk Muffins
Adapted from a combination of the recipes from Joy of Baking and "The Berry Bible"
Makes 12 muffins
2 c. all-purpose flour
1/2 c. sugar
2 tsp baking powder
zest of one lemon
1 egg
1 c. buttermilk
2/3 c. canola oil
2 c. raspberries, fresh or frozen
1 c. dark chocolate chips (optional)
turbinado sugar for sprinkling
Preheat oven to 400°F.  Line muffin pan with liners, or grease muffin cups well.
In a large bowl, sift together flour, sugar, baking powder, and lemon zest. [Note: I was out of AP flour and used 1 cup of cake flour mixed with 1 cup of bread flour – the results were very good, the texture was slightly denser than a regular muffin but not too much so.]
In a small bowl, whisk together buttermilk, egg, and canola oil until well blended.  Pour buttermilk mixture over flour mixture and stir just to combine.
Add raspberries, and chocolate chips if desired. Stir to incorporate.  If you stir vigorously, the raspberries may break up, giving the muffins a lovely pink tint, but losing the concentrated raspberry flavor in a single bite.
Fill muffin cups full with batter.  Place one whole raspberry in the center of each muffin and sprinkle turbinado sugar on top.  Bake for 20 minutes.
0