Remember this?
Yeah, I'm still really excited about it.  And I've had my heart set on those danishes all week.  It's just taken me a while to get to them, because, you see, I've been really busy acting like a college student.  Which is actually something of a rarity for me.  I had a wild and crazy freshman year, and then, I retreated.  I like being with people, I like going on adventures, I like dinner parties, and girl's night in.  I like drinking wine and giggling, I like drinking beer and eating burgers, and I like taking tequila shots with my mother.  Yes, my mother.  But the whole "boot'n'rally" mentality of freshman year has sort of turned me off the party-hard scene.  I go out, sometimes.  But I'm kind of tame.  And for the most part, I consider this a good thing.  A really, really good thing.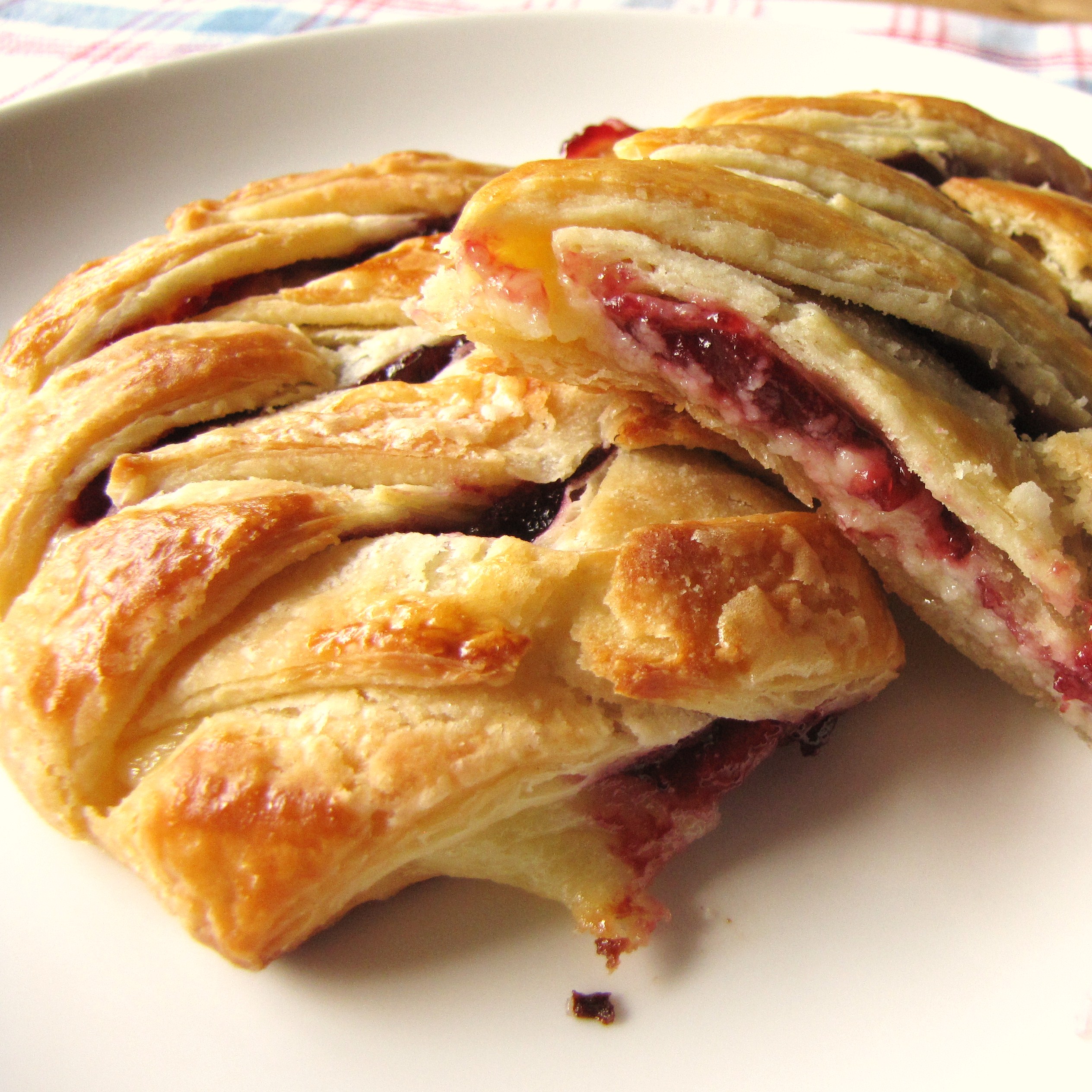 However, this past week, a new dimension has been added to the college student life – a pool.  A pool with no rules about alcohol, in a state that averages a high of 98° around this time of year.  This pool is very different from the kid-friendly campus pool we frequented before this pool opened.  That pool is crowded, noisy, splashy, multicultural, and kind of awesome.  I get to play like a little kid there, there's no shortage of cute baby sightings, and I occasionally brush up on my Czech or Russian because I swear, no one on a research university campus in the summer speaks English.  The new pool is quiet, lethargic, boozy, and kind of awesome.  Bros arrive on the scene as early as 9am with their cases of Busch light, and they sit, and flex their pecs, and concentrate on looking tan, muscular, and uninterested in any life forms that are smaller than them.  Occasionally the bros get in the pool and throw something around, then they return to their babe-watching perches on the side.  The babes, on the other hand, lie draped, completely motionless, over the sunchairs, glistening, skinny, coozie within reach.  It's kind of disturbing, but it's kind of the sweet life too.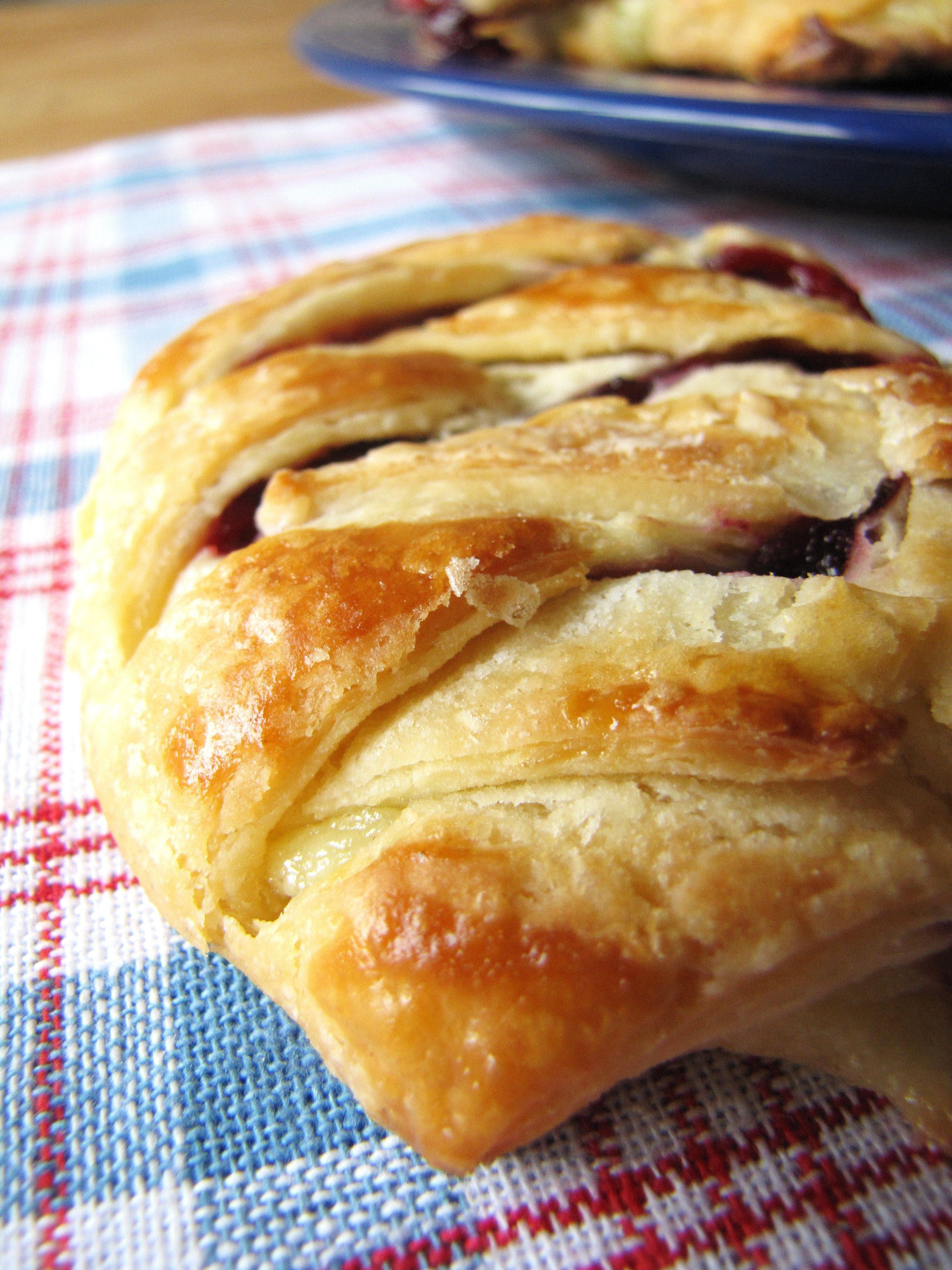 So all this pool talk is relevant for the following reason: I was going to make pastry dough Wednesday afternoon, but then Trevor got a case of beer and we went to a Kooley High concert and then had to sit in the pool and drink the beer… to cool off from the concert.  Then I was going to make pastry dough Thursday afternoon, but we had to go eat Lo-Yo with Max and then … drink beer in the pool, to warm up from the Lo-Yo.  Then Friday I was definitely, definitely going to make pastry dough, because I really, really wanted danishes Saturday morning, but then we had to go to a BBQ and drink just a little bit more beer.  And then Marc dropped the burgers in the trash accidentally so we had to go back to his apartment.  And then he had a box of Franzia in his fridge so we had to bring it to the pool.  And then we had to spend 4 hours in the pool having chicken fights and slapping the bag and polishing off the entire box, because Trevor and Marc made a pact.  And pacts are very important.  I'm allowed to tell you all this because I'm 21 now, and these activities are entirely legal and responsible.
So Saturday morning, danishless, completely dehydrated, I dragged myself to the grocery store, stumbled through my shopping, literally whimpering the entire time (ohhhh, this is why I stopped acting like a college student) and got everything I needed for the stupid danishes.  Then I went back and I made that dough, damn-it, spending the entire 3 hours it requires inside, not in the pool, and not drinking beer.  Thank God.
And so, now that it is Sunday, I have my danishes.  They are delicious.  They are worth the mental strife I suffered while I was not making them.  And the physical strife I suffered while I was making them.  But really, it's been a good week.  Time for another one.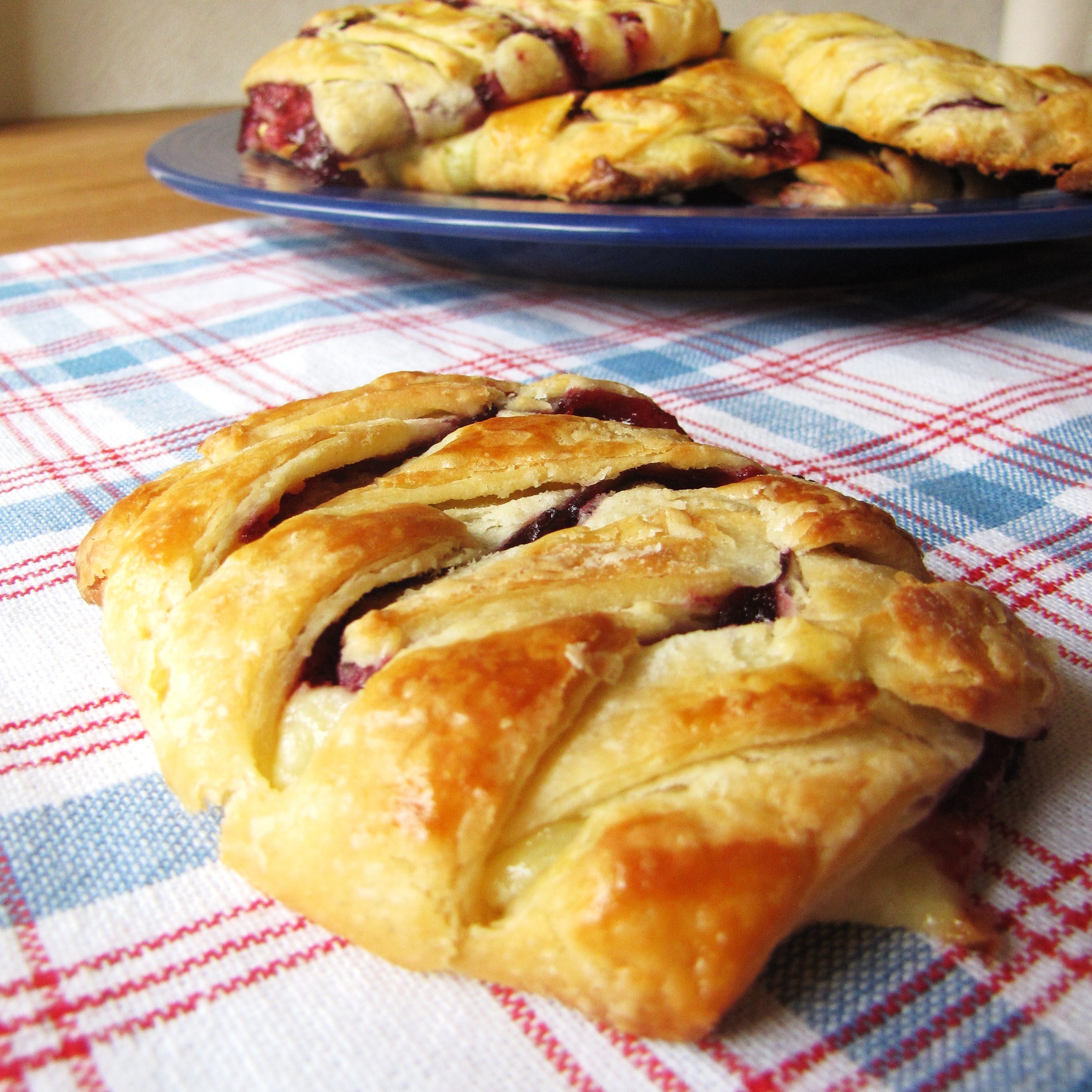 [Note:  The pastry dough recipe I used was the "Danish Pastry Dough" from "The Fundamental Techniques of Classic Pastry Arts."  Previews of the book are not available online, so I decided against posting the exact recipe – I do recommend the book if you're interested in really learning the basics of pastry baking.  The link included below has an almost identical recipe to the one in the book.  Suggestions to make it more authentic would be to use half cake flour and half bread flour, as well as to add a pinch of ground cardamom, which makes a huge difference in the flavor!  To save time, you could also use frozen puff pastry with equally good results!]
Cherry-Cream Cheese Danishes
Makes 8 danishes
1 recipe Danish Pastry Dough (add a pinch of cardamom!), or 1 sheet frozen puff pastry, see headnote.
1/2 package Neufchatel cheese or cream cheese
1/4 c. sugar
1 egg yolk
1 tsp. almond extract
1 cup Grown-up Cherry Puree
1 egg yolk mixed with 2 tsp water
Preheat oven to 375°F.  Line two baking trays with parchment paper.  Lightly flour a counter and rolling pin.
In a small bowl, whisk together cream cheese, sugar, egg yolk, and almond extract until smooth.  Set aside.
Take half of the pastry dough out of the fridge (leave the other half in the fridge until you finish the first 4 pastries so that the dough does not get too soft).  Roll out into an 8×16 inch rectangle, or to about an eighth of an inch thickness.  Cut pastry rectangle lengthwise four times, so that you have four 4×8 inch rectangles.  Cut 4-5 inch long strips on either side of each rectangle.  See this website for a great photo tutorial on making crossovers.  Place two tablespoons of cream cheese filling in center of danish.  Top with two tablespoons of cherry puree.  Cross bottom right strip over filling, then bottom left strip over that, continuing this pattern until you have used all of the strips.  Press top of pastry gently with your rolling pin and transfer to baking sheet.  Brush with egg yolk wash.
Continue with second half of dough when first batch of danishes is formed.  Bake for 20 minutes, until golden brown on the top.  These are best straight out of the oven!
0