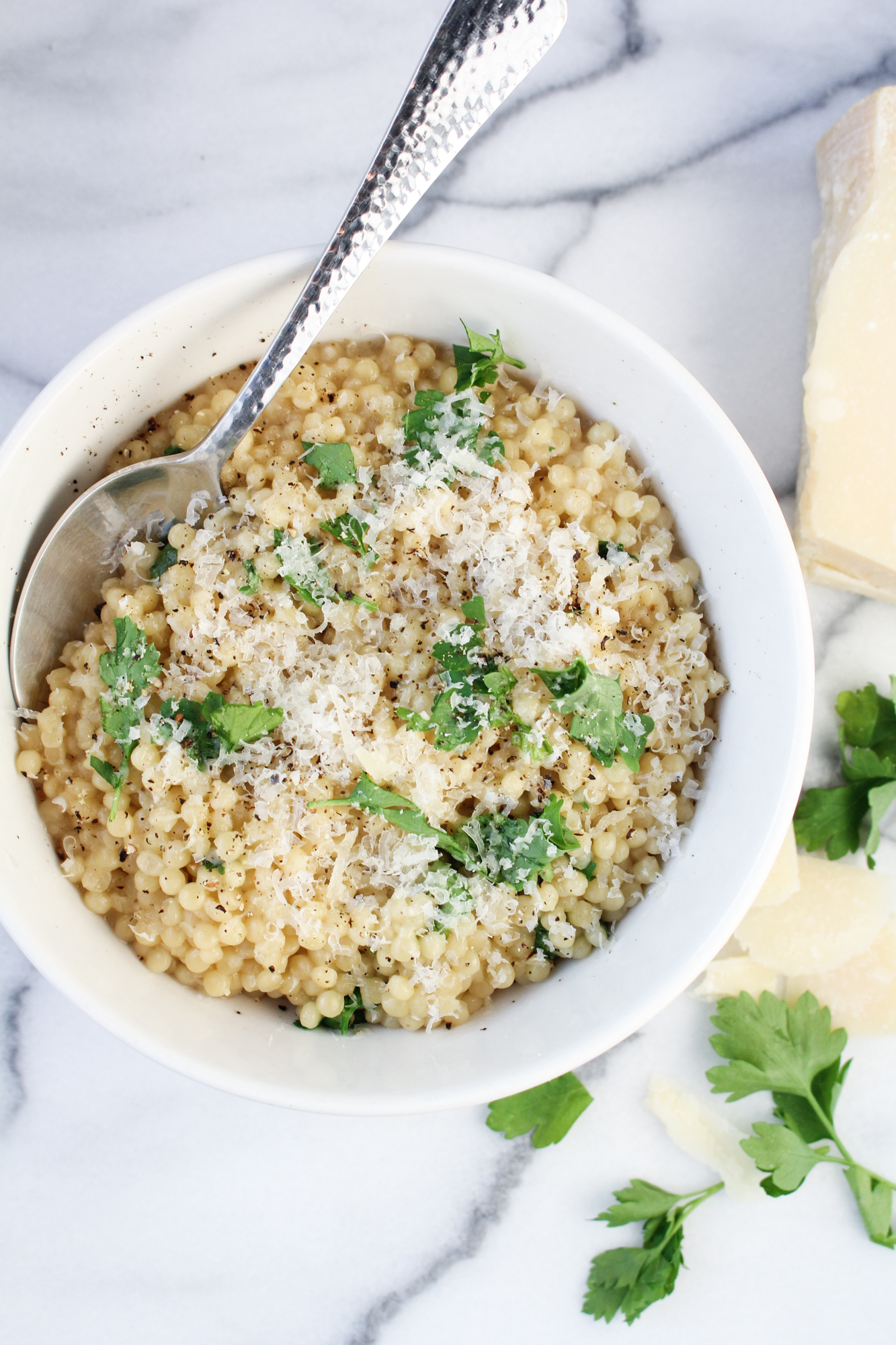 As a teenager, I spent what felt like entire summers babysitting for the kids across the street. There were three of them, aged 4-10, and they were a handful. But they also had a pool and they paid well, so it was a good job all in all. The kids used to love eating pastina, basically tiny little pasta stars, with masses of butter and that shakeable powdered parmesan cheese. I rarely had to cook anything for them (their mom was a great cook and there was always tons of food in their house), but I made pastina once or twice. It was perfect comfort food for kids, no spice, all warmth and simplicity.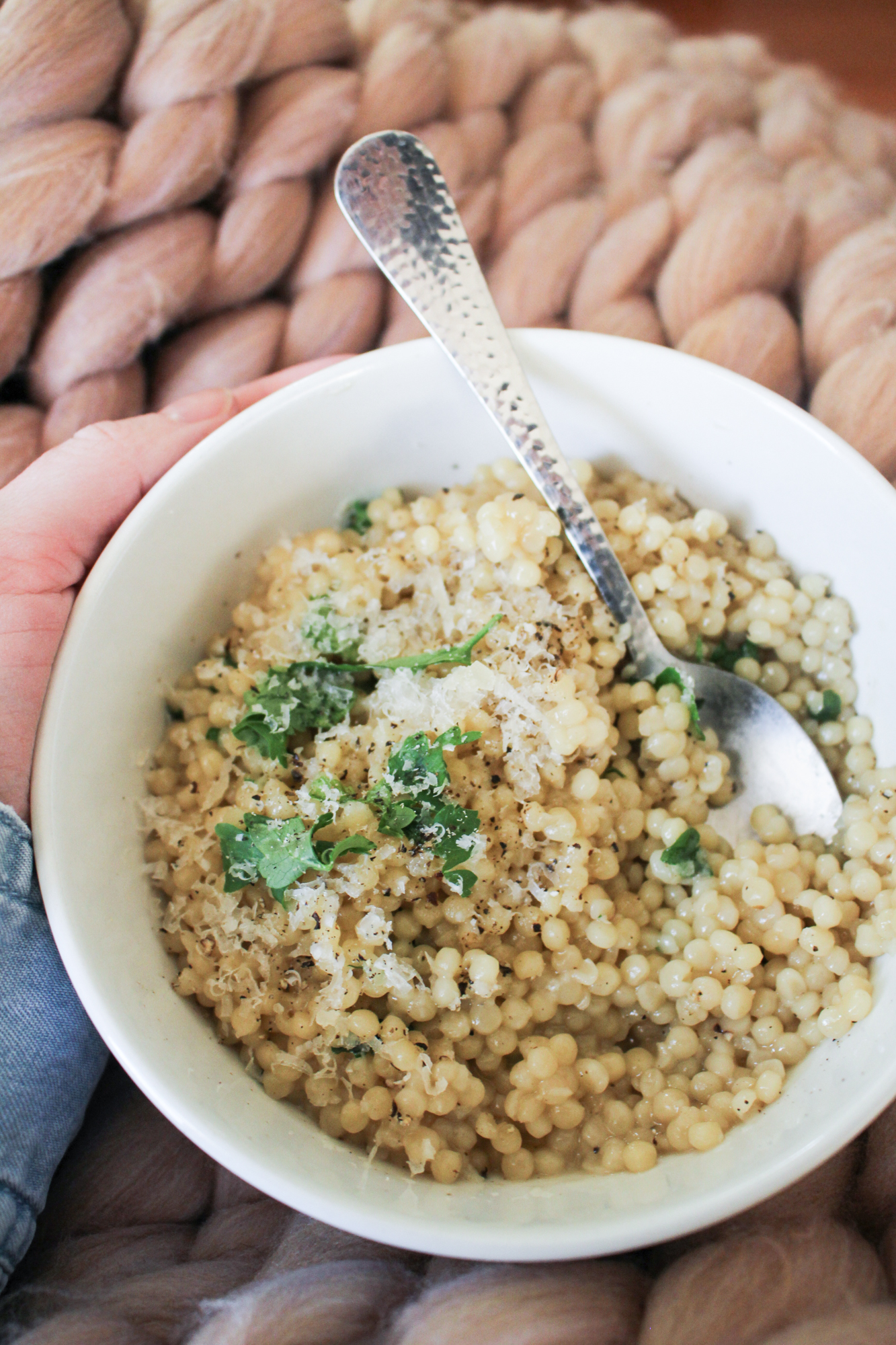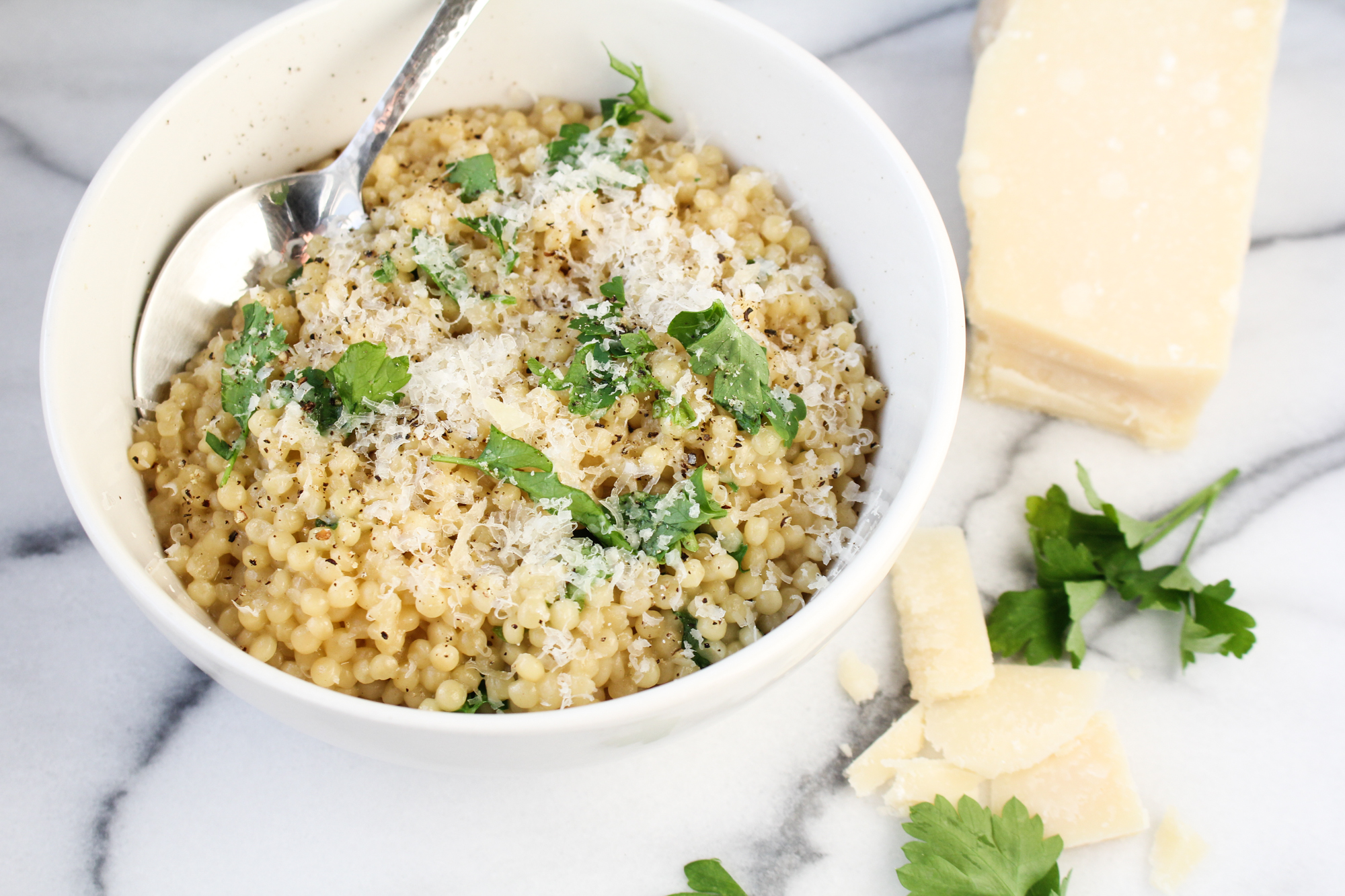 Fast forward 15 years. Trevor and I just started a major kitchen renovation (!) and the house is full of dust. It's still cold and snowy, and it's that time of year where you're just on the edge of being sick all the time. We're ready for spring and it's not here yet. Comfort food is in order pretty much every day. A few weeks back (before the renovation started!), in this late winter state of being, I was staring forlornly inside the fridge, hoping for inspiration to strike from a handful of leftovers. I was in a bad mood. I was tired. And there was really very little in the fridge since we'd been proactively cleaning it out. So I dumped half a container of homemade kitchen stock in a pot and boiled some Israeli couscous in it. I added a huge amount of freshly grated parmesan cheese and some cracked black pepper. I plopped it unceremoniously in a bowl and took a bite. And it turned out to be the most perfect thing – creamy, savory, comforting, cheesy – and just like pastina with butter, but all grown-up.
I've finessed this recipe a little bit to share with you, but it really is very simple. Use the best chicken stock you can as that's where all the flavor comes from. Don't be shy with the parmesan or the pepper or the parsley. Your reward for 10 minutes of effort will be a bowl of super delicious pasta to get you through these last few weeks of winter.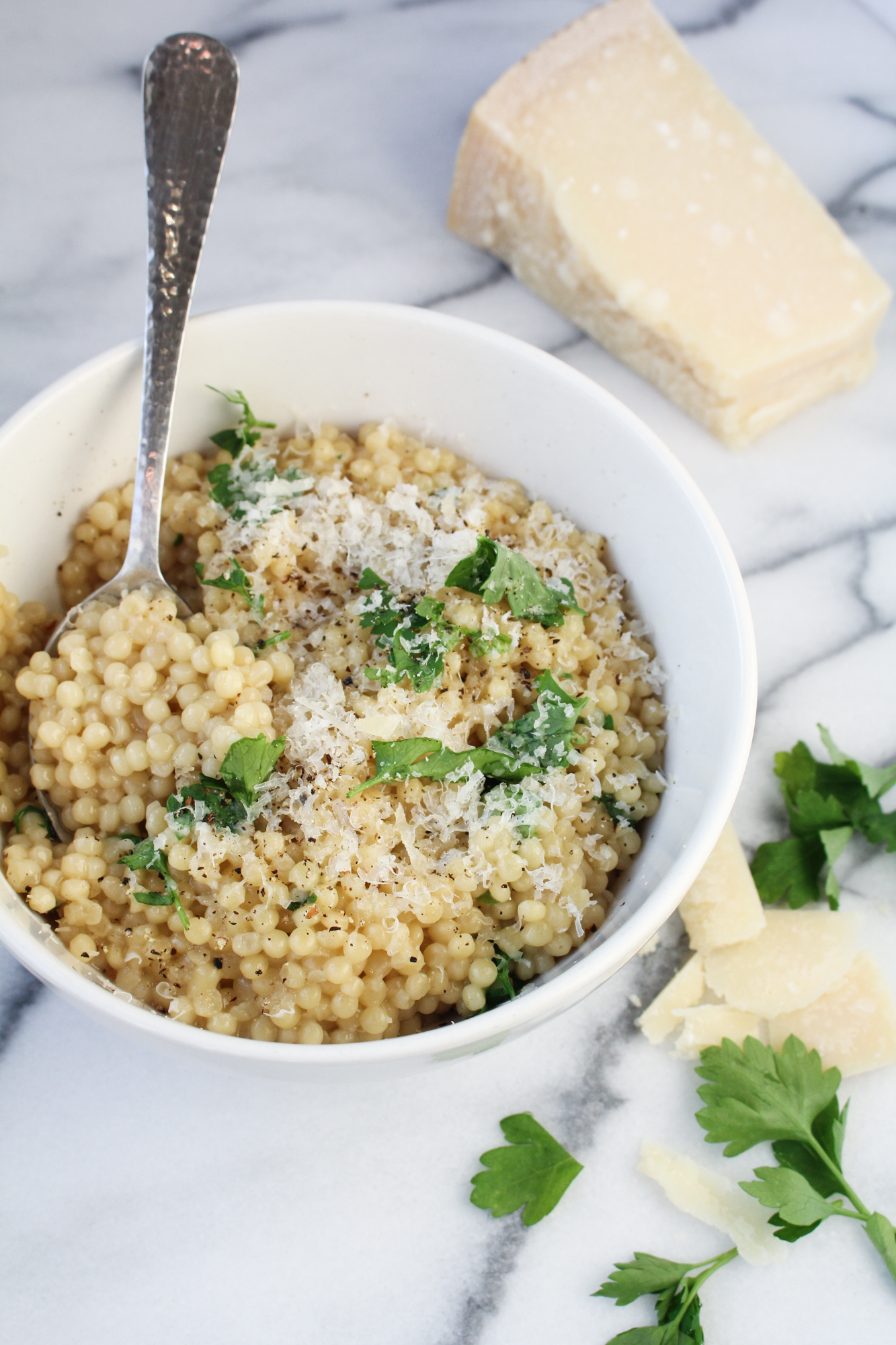 Print
Israeli Couscous "Pastina"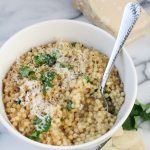 A super simple, super comforting pasta, rich with the flavors of chicken broth and parmesan cheese.
2 cups

high quality chicken stock, preferably homemade

1 cup

Israeli couscous (also sold as pearled couscous)

3/4 cup

freshly grated parmesan cheese, plus more for serving

Freshly ground black pepper

1/4 cup

minced fresh parsley
Instructions
Add the chicken stock to a small saucepan and bring just to a boil. As soon as it reaches a boil, add the Israeli couscous (don't wait as your stock will evaporate and there won't be enough left to fully cook the couscous). Let stock return to a simmer. Simmer the couscous, stirring occasionally, until the couscous is tender and the chicken stock has been almost completely absorbed, about 7 to 8 minutes.
Remove the pan from the heat. Don't drain it – the couscous will continue to absorb the stock, and it should have a slightly loose, creamy texture. Add the 3/4 cup of grated parmesan cheese, a generous amount of black pepper, and the chopped parsley. Stir until the cheese has melted into the couscous. Serve immediately, topped with additional parmesan and black pepper if desired.
34