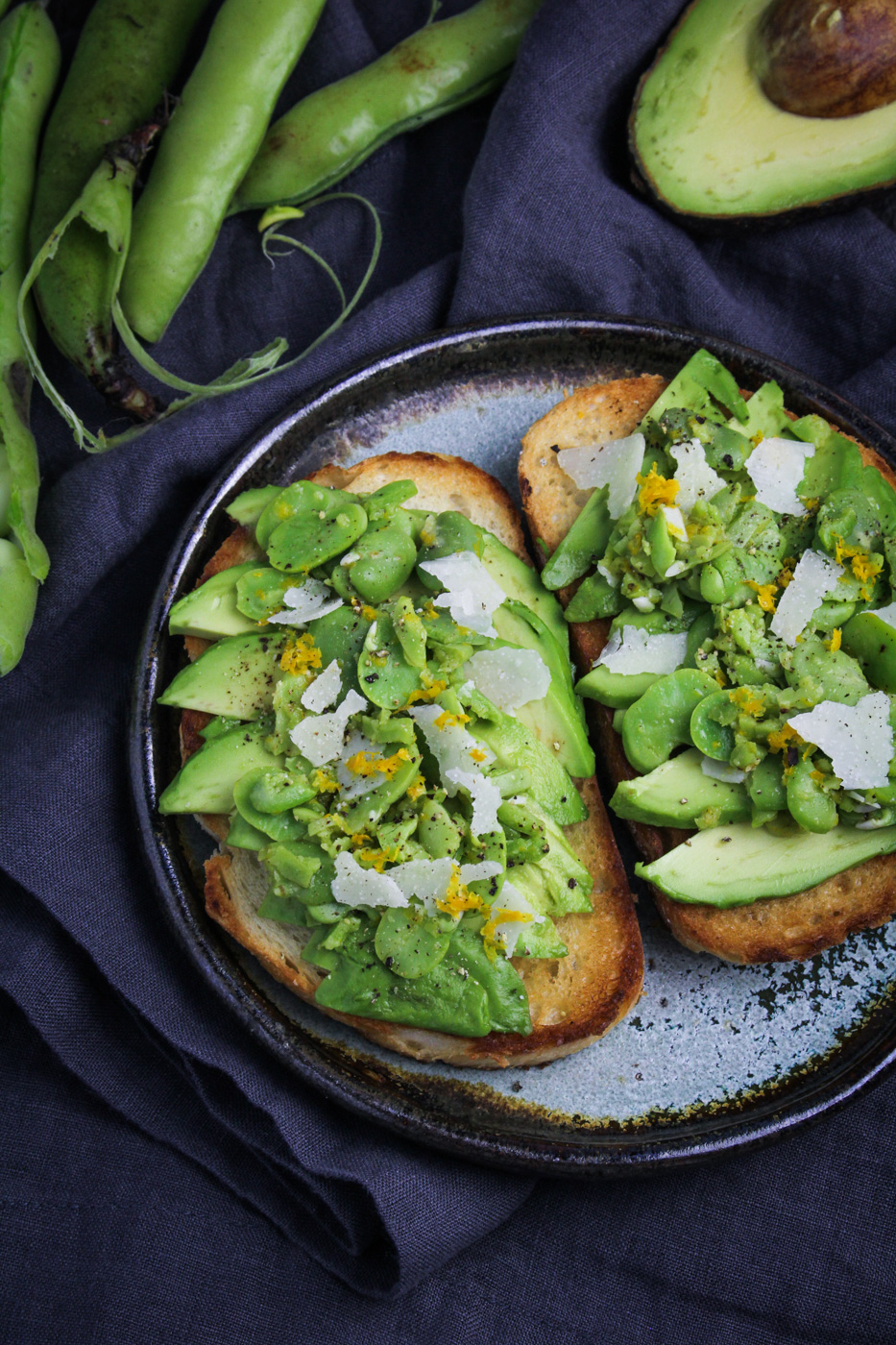 Four years ago, we spent two weeks in Italy in the beginning of May. It was our first "adult" vacation, and we ate and drank our way through Rome, Florence, and the Maremma. Rome is a city that is easy to fall in love with, especially in May. Jasmine tumbles over seemingly every stone wall, its fragrance completely filling the city. The weather is sunny and dry but not too hot, perfect for sundresses and gelato and walking along the river. Nights are cool and you can eat al fresco, sipping on chilled Pinot Grigio and tucking into plates of cacio e pepe. While parts of Rome are perpetually jammed with tourists, if you move just a little outside the tourist track you'll begin to feel the heartbeat of a thriving, modern city.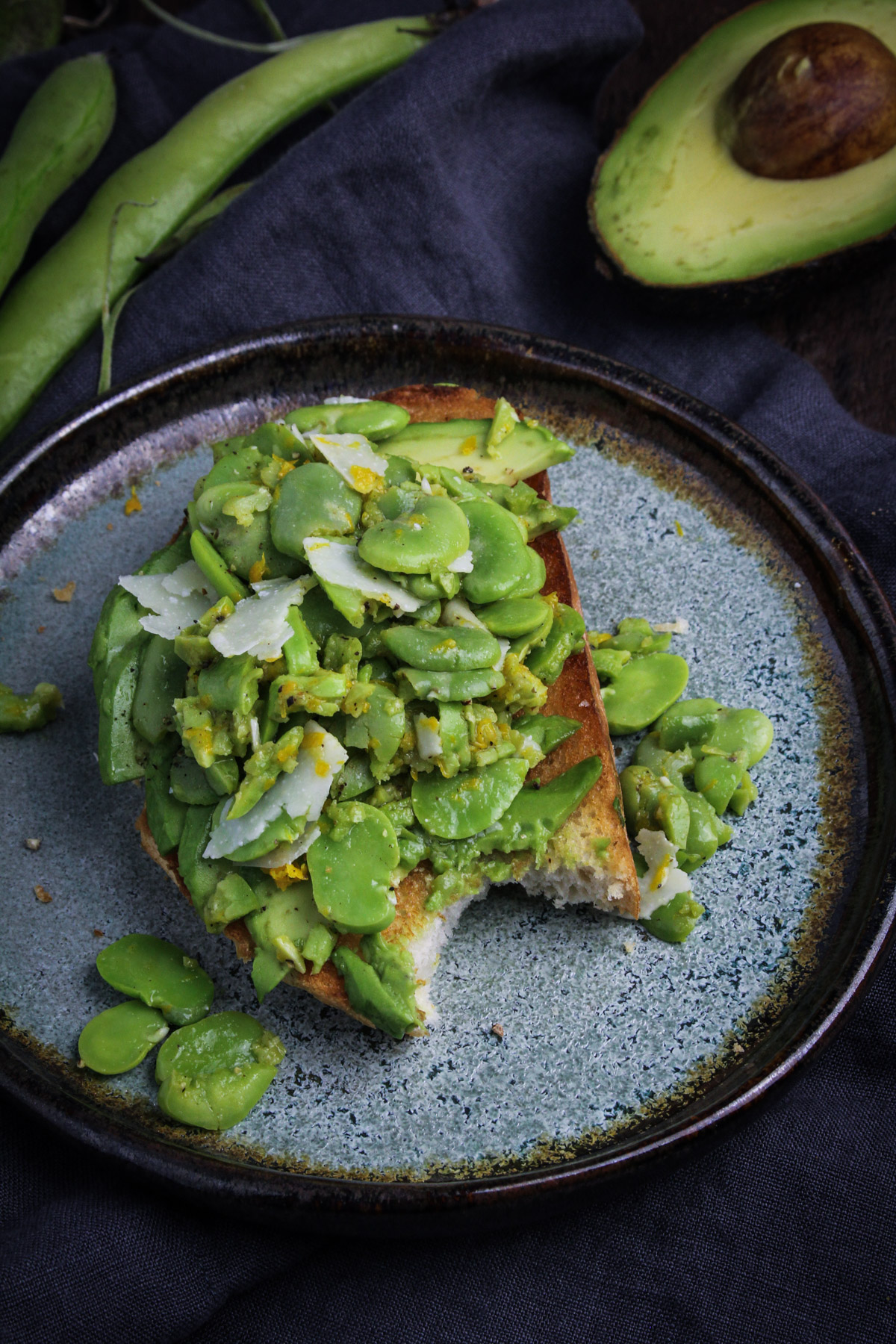 While we were there, we visited a farmer's market and loaded up on pecorino cheese, the first tiny strawberries of the season, truffled sausage, and fava beans. We brought our bounty to the Pincio gardens, where we picnicked amid throngs of people watching the sunset over the Piazza del Popolo. The simplicity and freshness and ambiance of that meal has stuck with me more than any almost any other meal in Italy.
Eating fresh fava beans with chunks of pecorino cheese is a Roman tradition with a long history. In Rome, the custom is to eat them just as we did – a freshly shucked bean, a slice of pecorino, and perhaps a chunk of crusty bread. It's a nearly perfect pairing, perhaps improved only by a glass of stony Italian white wine.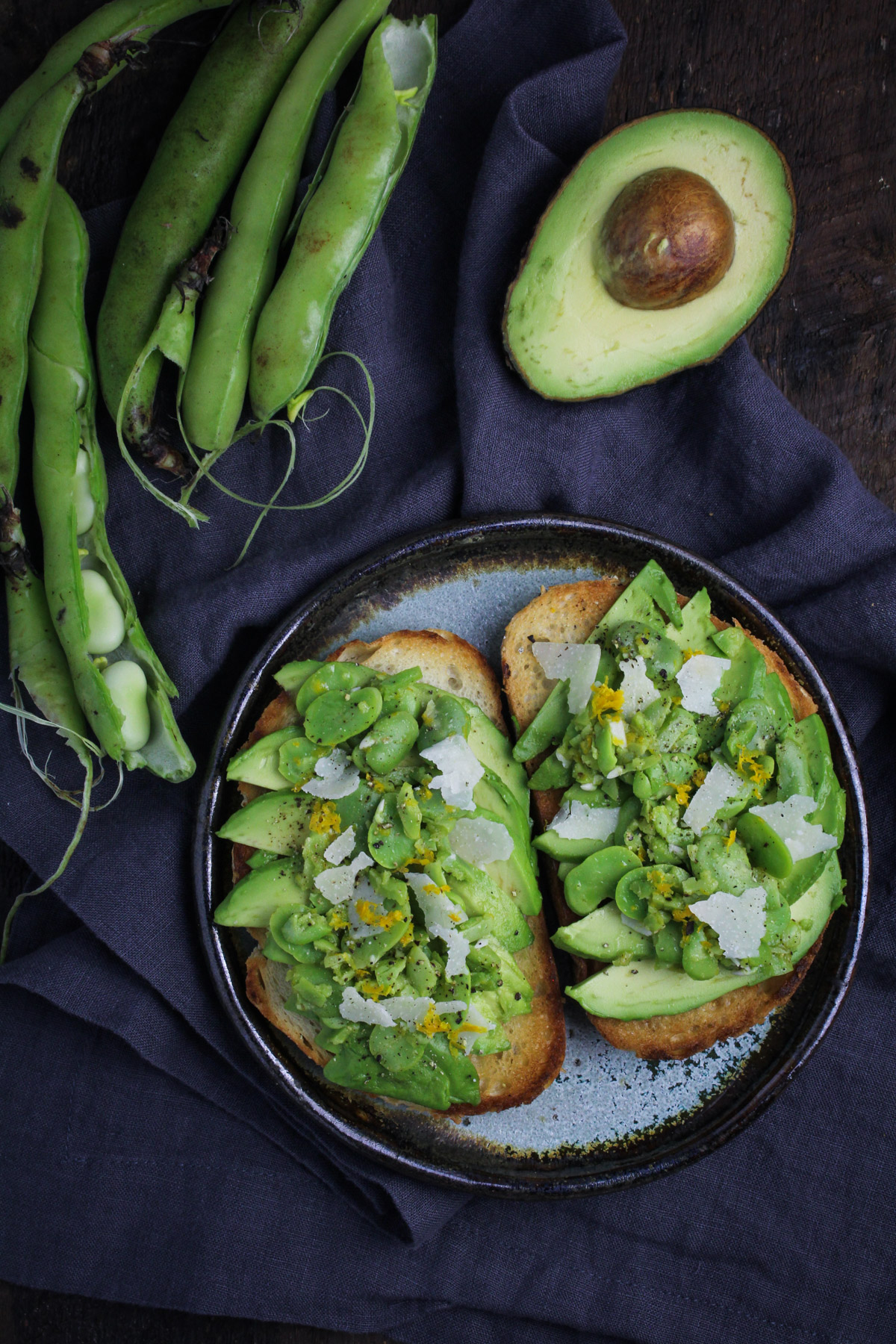 Recipe #2 in fava bean week takes it's inspiration from that pairing. It's a simple variation on everyone's favorite breakfast – avocado toast. I've heard some report that this trend is on its way out, but I refuse to believe this. It's the perfect breakfast, how could it be a fad? Maybe that's just my millennial showing. I do have a pair of salmon (ahem, millennial) pink pants, after all. The addition of fava beans and pecorino to avocado toast is not a gratuitous change. The creamy and subtle sweetness of the avocado mellows the sharpness of the fava beans and the cheese, while the slight crunch of the beans adds some texture to your toast. I mash the fava beans with a hint of meyer lemon zest and a little olive oil, pressing them just enough so that they won't fall off the bread.
More Fava Bean Recipes…
Like what you just read? Subscribe to Katie at the Kitchen Door in the box on the right, on Feedly or Bloglovin', or follow along on Facebook, Twitter, Pinterest, and Instagram. Thanks for reading!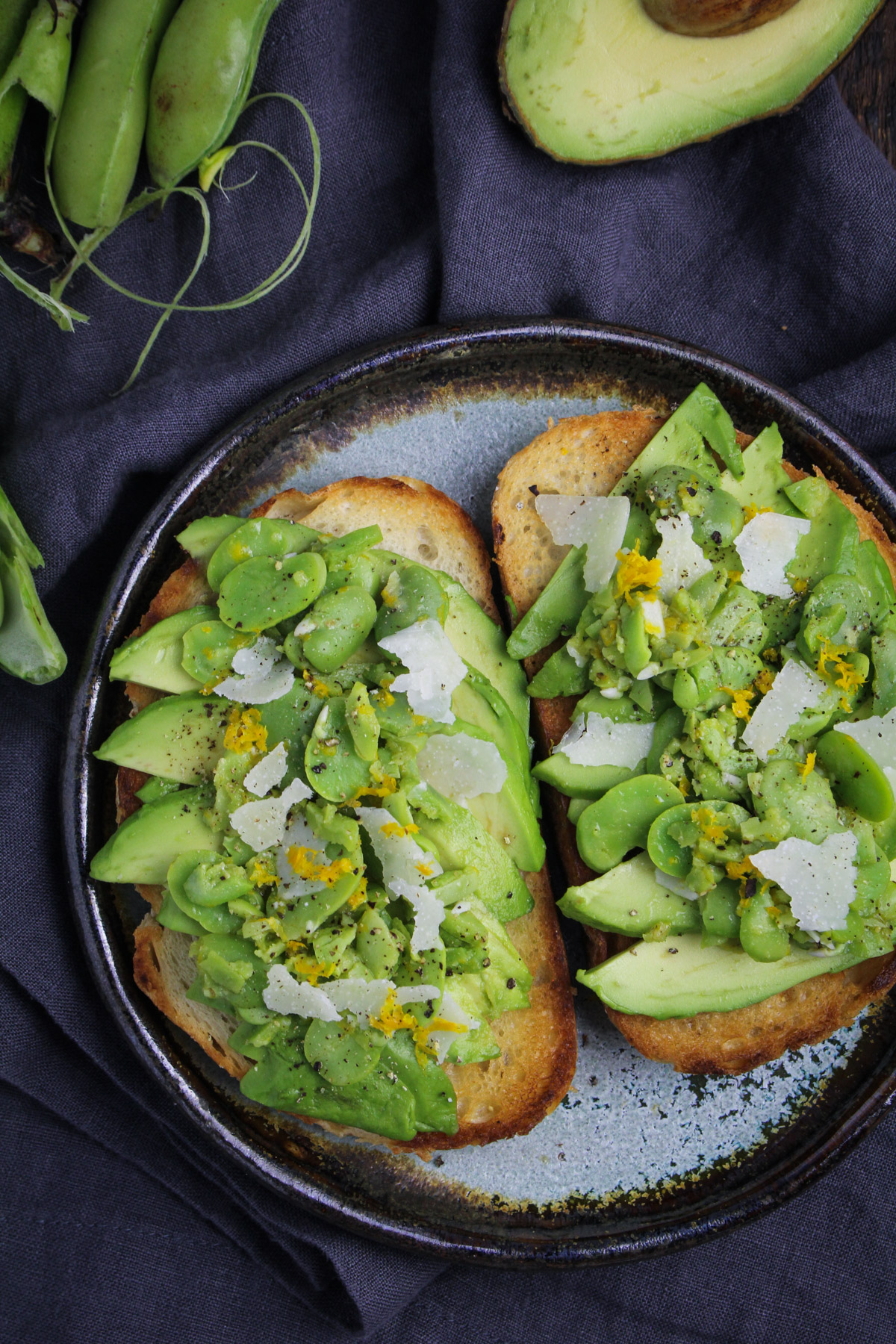 Avocado Toast with Fava Beans and Pecorino
Serves 1.
1 slice of Italian or French bread, toasted
1/2 ripe avocado
1/3 cup of fresh fava beans, shucked and peeled
1 TBS olive oil
1 TBS of pecorino cheese shavings
zest of 1/2 a  small Meyer lemon
sea salt and black pepper to taste
Slice or slightly mash the avocado and spread on top of the toasted bread. In a small bowl, mix together the fava beans, olive oil, pecorino cheese and Meyer lemon zest. Gently smash the fava beans with the back of a fork, just enough to break up the beans. Spread the fava beans on top of the avocado toast, pressing gently to keep the beans from falling off the toast. Season to taste with salt and pepper, and eat!
0