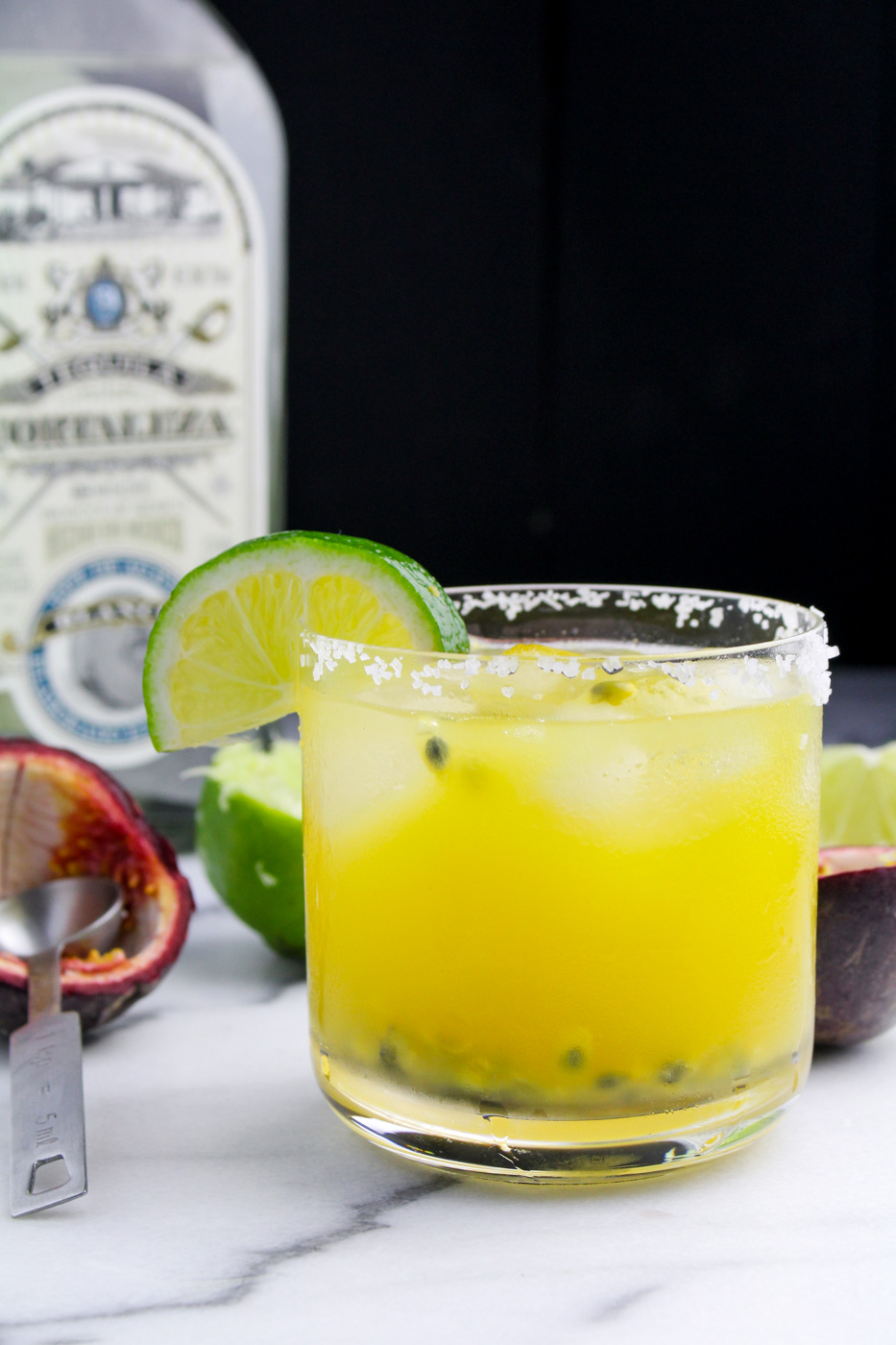 Happy May, and Happy Margarita Week! It's year two for the tequila-fest that Kate over at Hola Jalapeno puts together in celebration of Cinco de Mayo. Last year, I contributed these Sparkling Lemongrass Ginger Margaritas. I was still feeling very inspired by all the amazing Vietnamese, Japanese, and Chinese food we ate while in Asia, so it was only natural to work some of my favorite Asian aromatics into a traditionally Mexican drink.
For this year, I dialed things back a little bit. It can sometimes feel like I'm constantly trying to outdo myself when I come up with recipes. I want the recipes on this blog to be creative and inspiring – I'm not here to write about super simple recipes or cooking basics. However, simple doesn't always mean tired and overdone. Simple recipes can be a wonderful way to let the flavor of an incredible ingredient shine through. Think burrata cheese, high quality olive oil, and perfectly crunchy sourdough. So while last year's contribution to Kate's Margarita Week was exotic and new, this year I'm keeping it simple with Passion Fruit Margaritas. Just a perfect, balanced drink that lets the passion fruit sing accompanied by high quality tequila.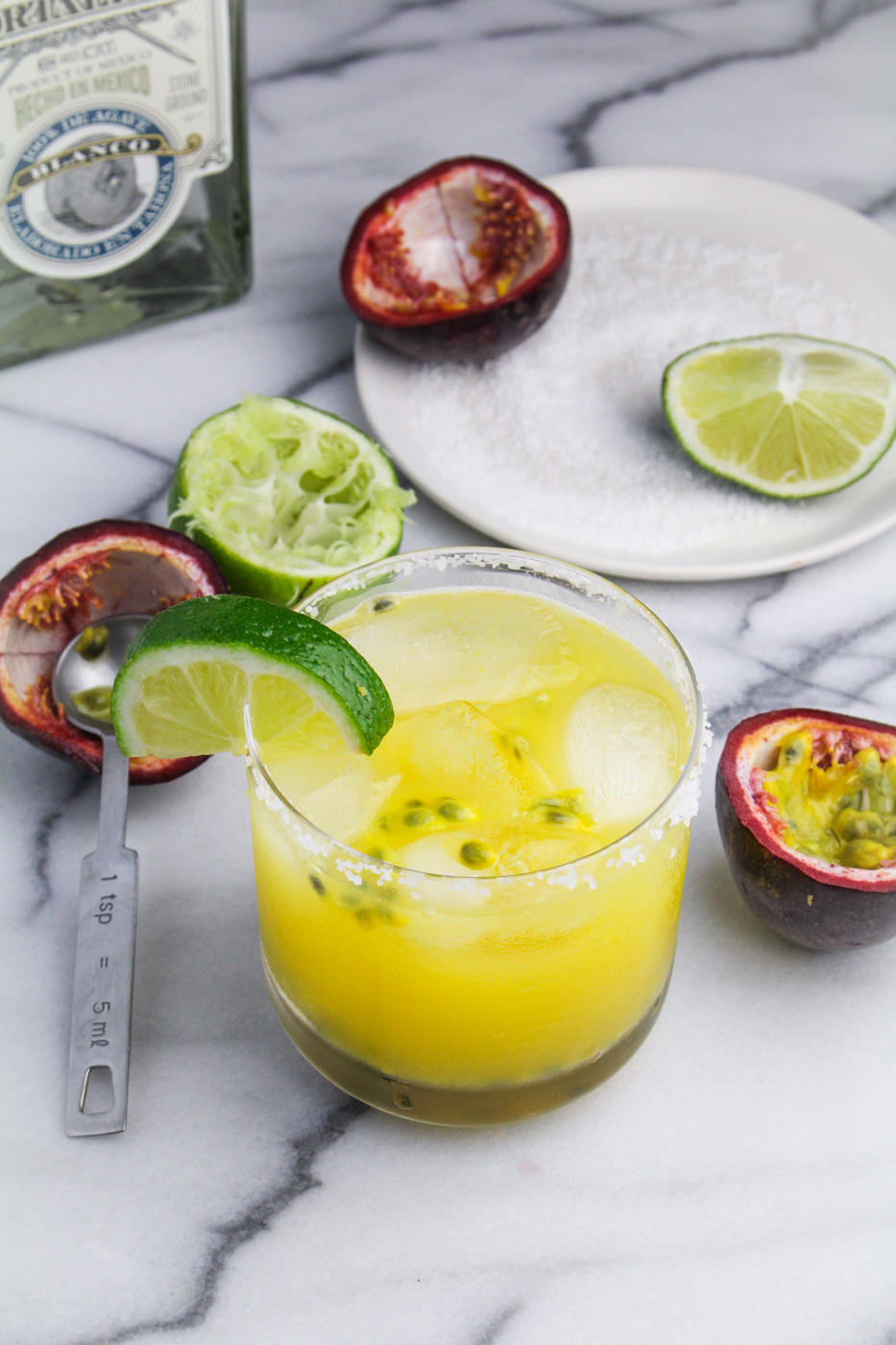 I developed a crush on passion fruit during my first few trips to Colombia two years ago, and since then it's blossomed into a burning romance. Whilst I burn through some of my food obsessions in a month or two (like when you fall in love with a new song and play it non-stop for two weeks, only to realize that you never want to hear it again after that), others are a slow build. Passion fruit is one that's here for the long haul. It's so wonderfully tangy and fragrant, the perfect complement for desserts and drinks. I daydream about the passion fruit gelato at Santini in Portugal, and I can slurp down a fresh passion fruit juice in minutes.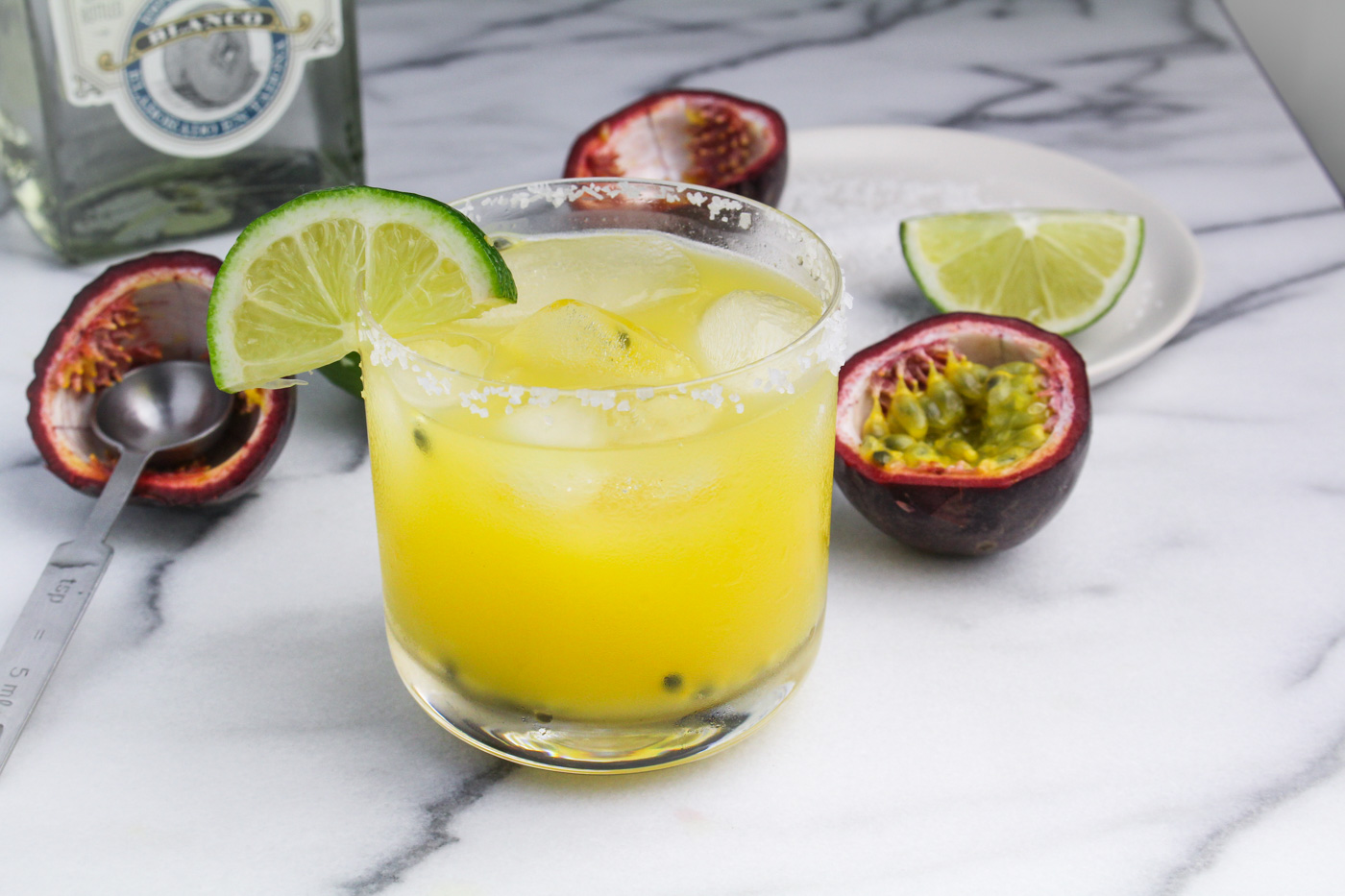 The only downside to my love for passion fruit is the cost. Passion fruit are hard to find and exorbitantly expensive in Boston, running $2 a piece (if anyone in Boston has tips for where to get them cheaper, please share! I'll bring you a margarita). This might be the only drink I've ever made that cost more to make at home than it would have to order at a restaurant.  At least I had a lightbulb moment when reading this post by A House in the Hills that you can grow passion fruit (obviously). True, it typically grows in subtropical places like Colombia and Australia. But we've tried lemon trees and avocado trees and olive trees, so why not give passion fruit vines a try? One day we'll live in California/Portugal/Mexico where we belong. Until then, I'll be forking out the cash to get fresh passion fruit for my margaritas and desserts.
Like what you just read? Subscribe to Katie at the Kitchen Door in the box on the right, on Feedly or Bloglovin', or follow along on Facebook, Twitter, Pinterest, and Instagram. Thanks for reading!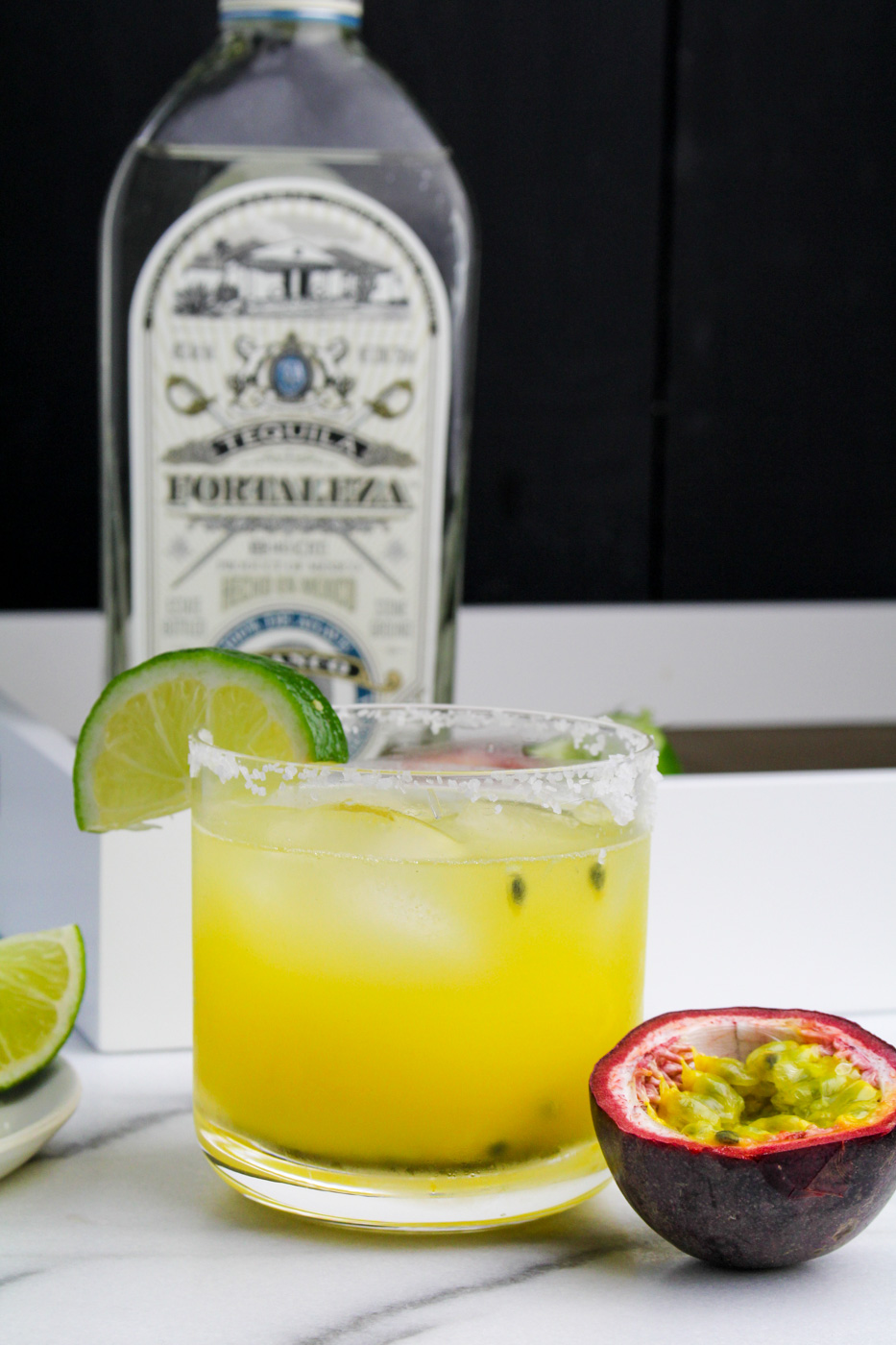 Passion Fruit Margaritas
Makes 3-4 margaritas.
6 fresh passion fruit
1 lime, plus more for garnish.
4 teaspoons sugar
4 oz. white tequila
2 oz. orange liqueur
ice
coarse sea salt, for rimming glasses
Cut the passion fruit in half, being careful not to spill the juice out of the center. Scrape the pulp and juice into a small food processor. Pulse 2-3 times just to loosen the seeds from the pulp. Pour through a strainer into a bowl, separating the juice from the seeds.
Cut the lime in half and squeeze the juice into the bowl with the passion fruit juice. Add the sugar and stir to thoroughly combine.
For each drink, add the following ingredients to a cocktail shaker with plenty of ice: 1 oz tequila, 1/2 oz orange liqueur, 1 oz passion fruit juice mixture. Shake vigorously for 20 seconds, then strain into a salt-rimmed glass. Add a few passion fruit seeds and a slice of lime for garnish. Serve immediately.
7