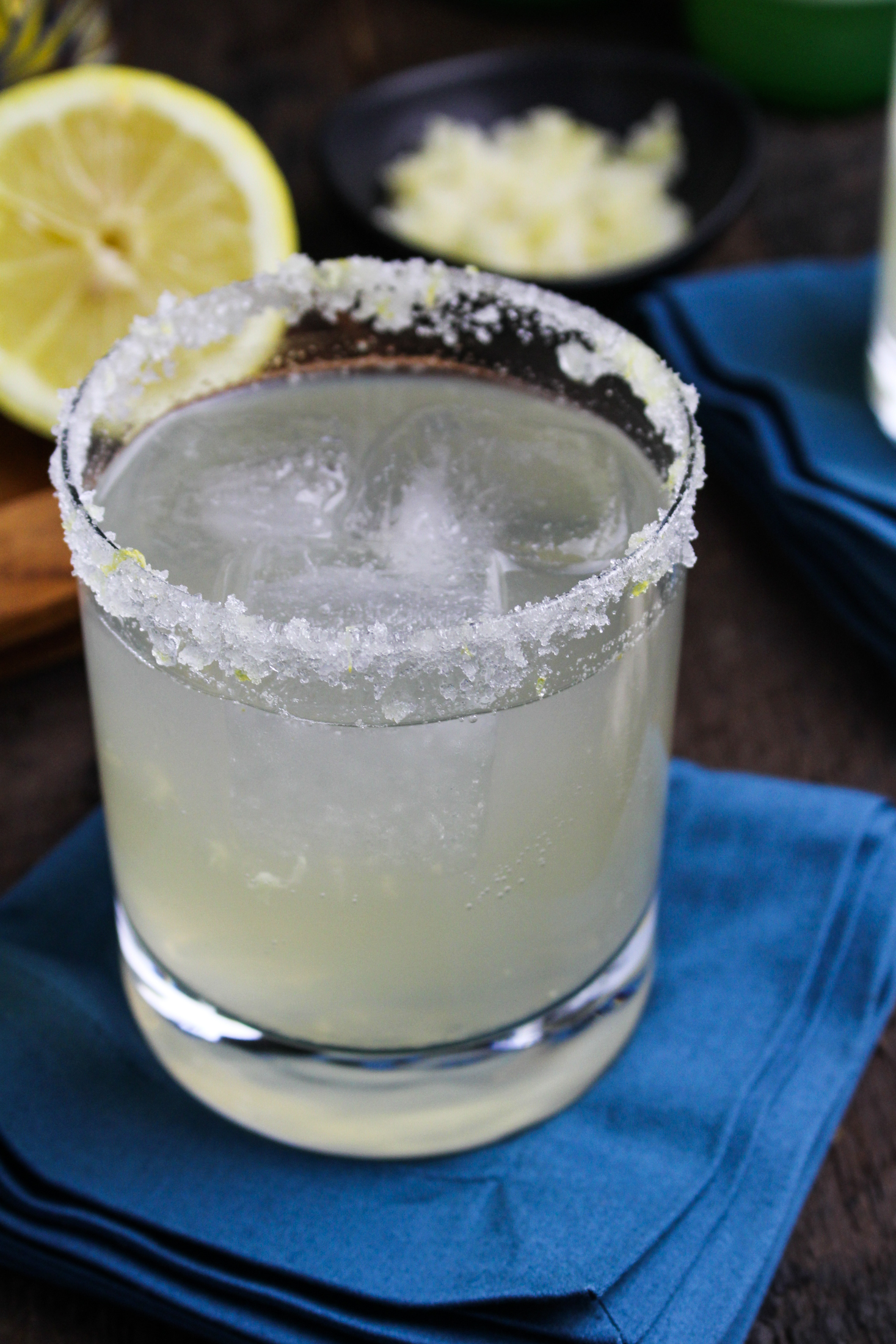 I am a lover of tequila. Like, I am the person at the end of the night asking if we can do tequila shots, not because I am hammered and making poor decisions, but because I genuinely like the way tequila tastes. Especially with lime and salt, and if I get to clink glasses with a bunch of friends, all the better. Trevor and I even went to a tequila tasting dinner once, although sipping room temperature tequila from champagne glasses was a little much, even for me.
My friends all know that I love tequila, and I also happen to have very polite, very generous friends, so every time we throw a party, we end up with at least one more bottle of tequila. We now have 4 mostly full bottles (and that's down from 5 only because Trevor just finished off a lingering bottle a few weeks back), which is arguably too much tequila. If I ever make any new friends, I think I'll tell them that I love vodka, just to even out my collection. (Although I absolutely don't love vodka. 90% of the vodka I've ever purchased has gone into make Penne alla Vodka. The other 10% was probably consumed in the form of jello shots.) To be fair to myself and Trevor and our drinking habits, we also have 5 open bottles of Whiskey/Bourbon and 7 bottles of rum (5 of which are Captain Morgan from the campaign we did with them two years ago), so we might just be booze-hoarders. Perhaps after I finish the 5-month long project of cleaning out my closet, I should move on to cleaning out the liquor cabinet. For which the obvious thing to do is throw a massive party, except now all our friends are old and mostly drink wine and beer. But I'm digressing, let's get back to tequila.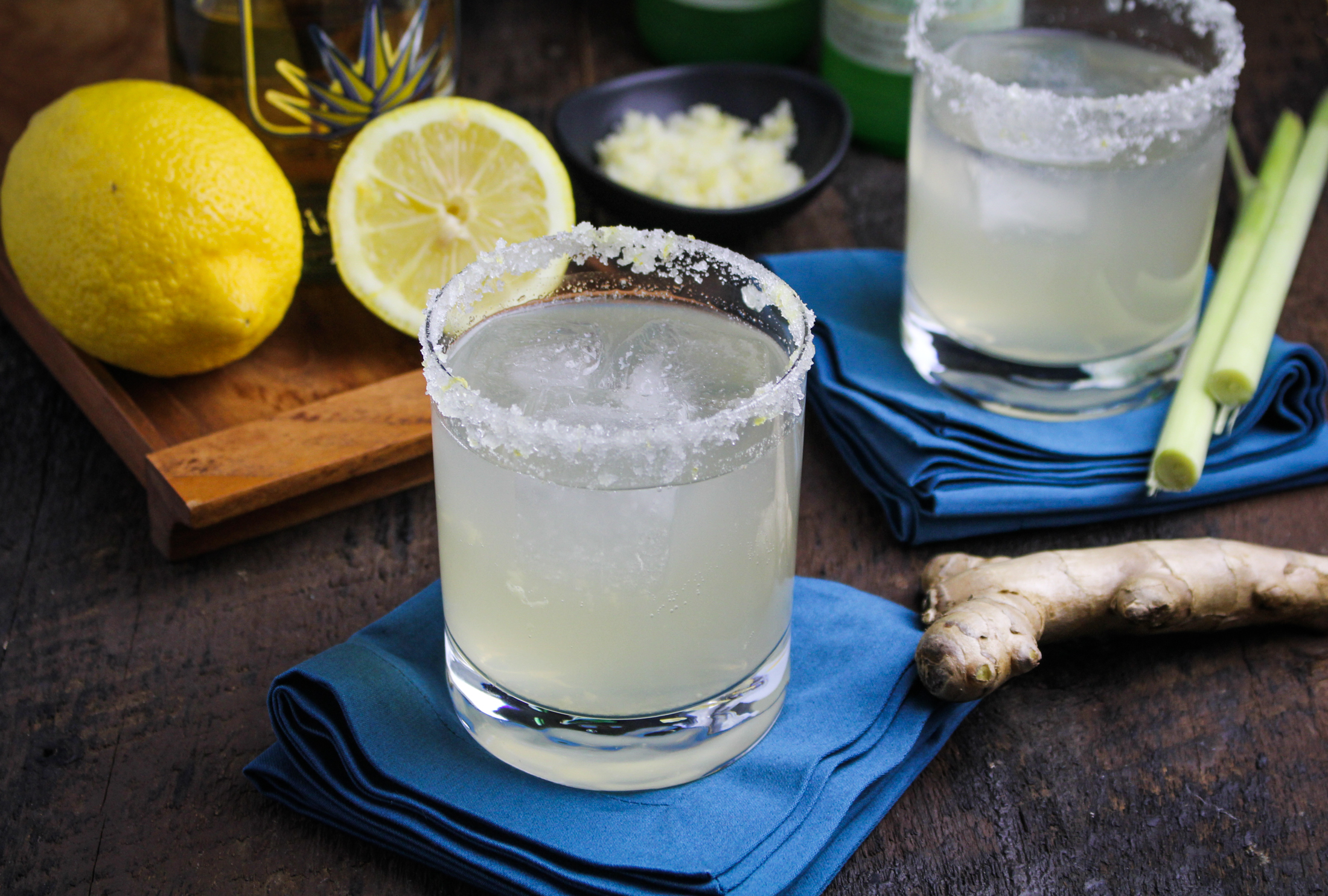 When Kate from Hola Jalapeño reached out about participating in an enticing-sounding event called Margarita Week, I was on board for all sorts of reasons. One, I love margaritas. Two, not gonna lie, I was really thrilled to finally be included in one of those fun online blogger events that I see happen all the time but never get invited to. Three, Kate is super sweet and has been leaving nice comments on my blog forever, which always reminds me how bad I am about the friendliness part of blogging. Four, I thought that if I could make enough margaritas, maybe I could kick another bottle of tequila. This was a win-win-win situation.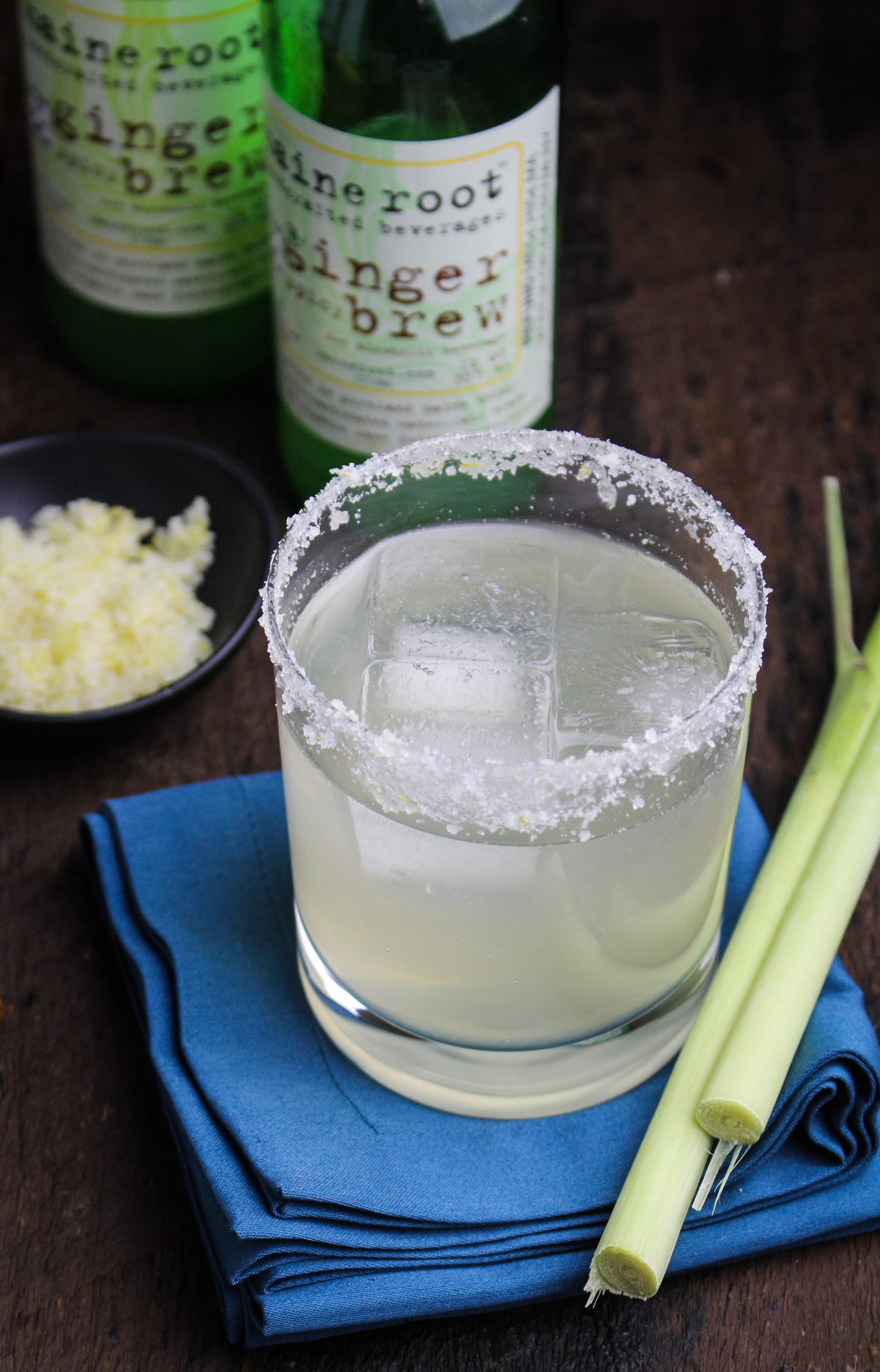 My contribution to Margarita Week is this Asian-inspired Sparkling Lemongrass-Ginger Margarita. It's loosely inspired by a Lemongrass-Ginger Hot Toddy that we had several times at one of our favorite restaurants in Hong Kong, Chôm Chôm. I will definitely be sharing that hot toddy with you in the future, but since I'm hoping hot toddy weather is behind us until next fall, we're doing it in margarita form for now. This has a fragrant lemongrass-ginger syrup, tequila, spicy fresh ginger beer, and an utterly addictive sugar-salt-lemon-ginger rim. Once you have the lemongrass-ginger syrup in your fridge, it takes all of 60 seconds to put these together.
For lots more margaritas, be sure to check out Kate's Margarita Week page, as well as some of the totally gorgeous drinks below (I'll keep updating as the week goes on, so check back for more tequila). If you join in on the fun, be sure to use the #MargaritaWeek hashtag!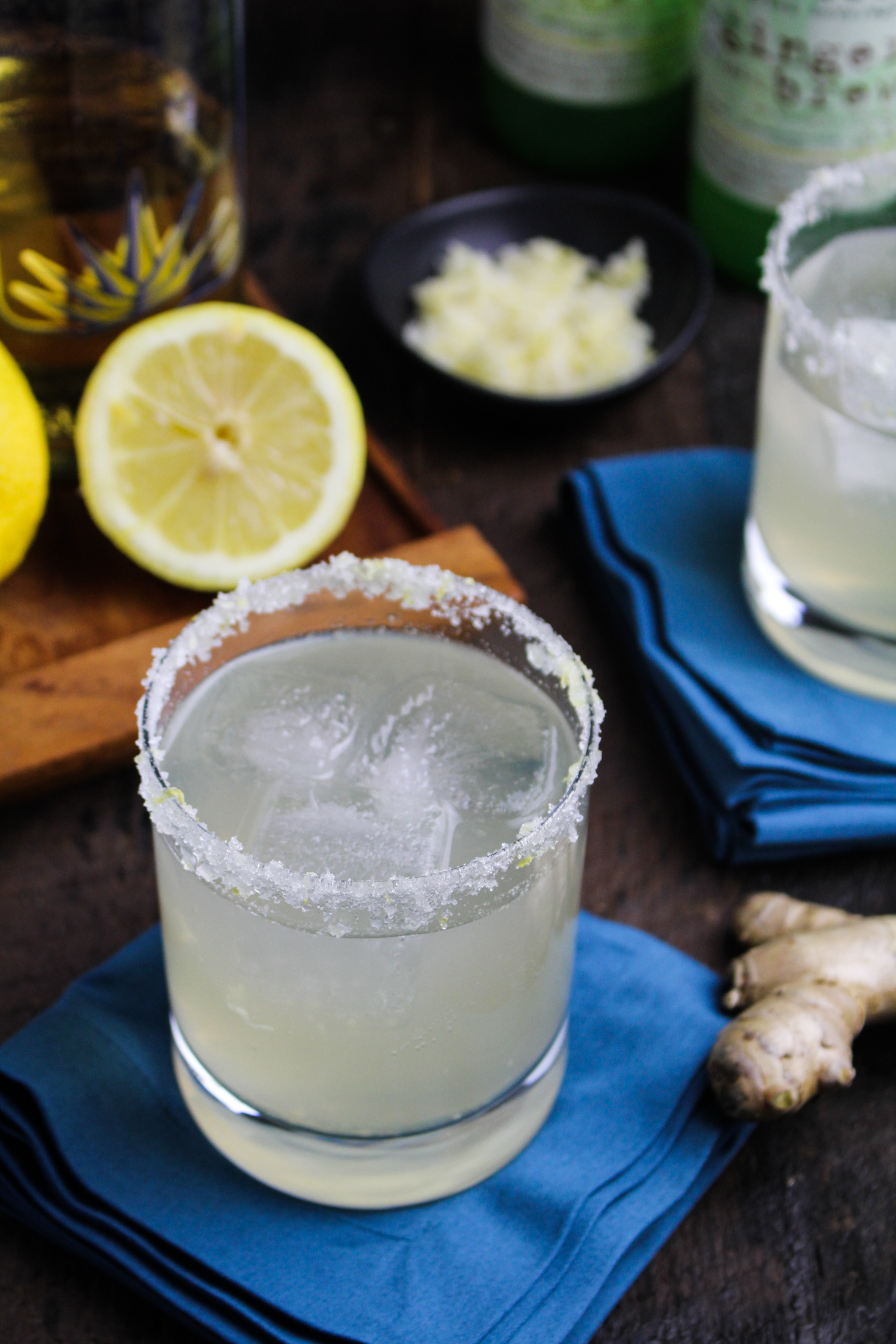 Sparkling Lemongrass-Ginger Margaritas
Serves 4.
2 stalks lemongrass
1 c. plus 2 TBS sugar
1 c. water
1 1/2 inches fresh ginger root, peeled and cut into slices
juice of 1 lemon
zest of 1 lemon
1 tsp freshly grated ginger
1 tsp sea salt
8 oz. tequila
2 bottles ginger beer, cold
ice to serve
Make the syrup. Use a serrated knife to cut the lemongrass into pieces about 1 inch long. You will only be using the juicier, white part of the lemongrass, not the dry green end. I usually use about 2/3 of a fresh lemongrass stalk. Add the lemongrass, 1 cup of the sugar, the water, and the ginger root slices to a small saucepan. Bring to a gentle simmer, then simmer on medium-low until the syrup is fragrant and the lemongrass and ginger are soft, about 15 minutes. Remove from the heat and stir in the lemon juice. Strain the syrup into a clean glass jar, discarding the leftover lemongrass and ginger. Set aside. (After making margaritas, store any leftover syrup in the fridge)
Combine the remaining 2 TBS sugar, lemon zest, grated ginger, and sea salt in a small bowl and mix together until evenly combined. Rub one of the used lemon rinds around the rim of each glass you are using to moisten the rim, then dip the glasses one by one into the sugar-salt mixture, pressing the sides of the glass against the bowl to create a sugar-salt rim.
Add 2 TBS of the lemongrass-ginger syrup and 2 ounces of tequila to each glass, being careful not to disturb the sugar rim. Add 2-3 ice cubes and use a long spoon to give the drink a stir. Top the drink up with cold ginger beer and serve immediately.