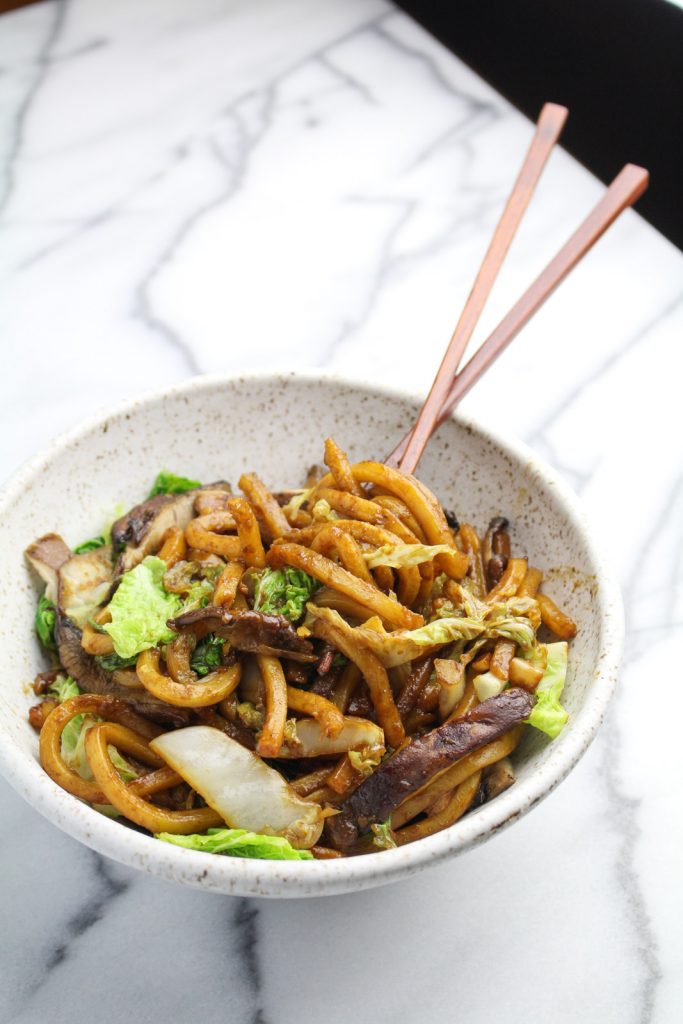 It has taken me so long to write about the time we spent in Hong Kong last winter. I'm not entirely sure why. Perhaps because we were there for long enough to feel like it wasn't a trip, so there's no clear narrative, but not long enough to make it feel routine. I'm not sure how best to structure our stories and experiences to share with you, but at the end, it's probably best to just start writing.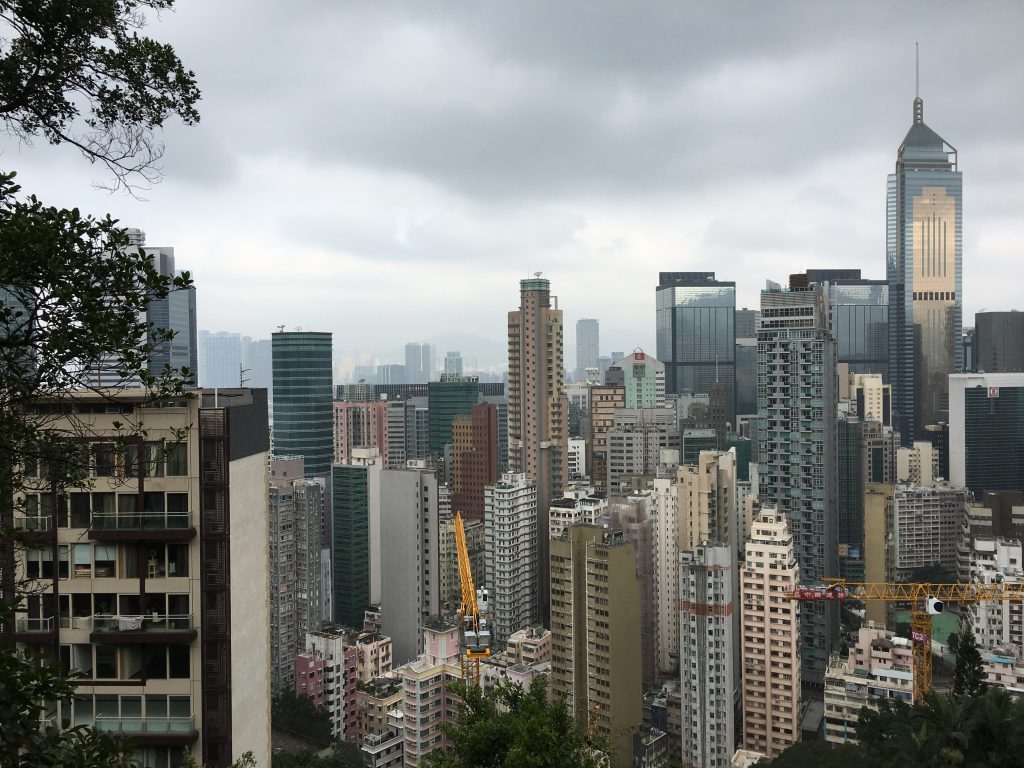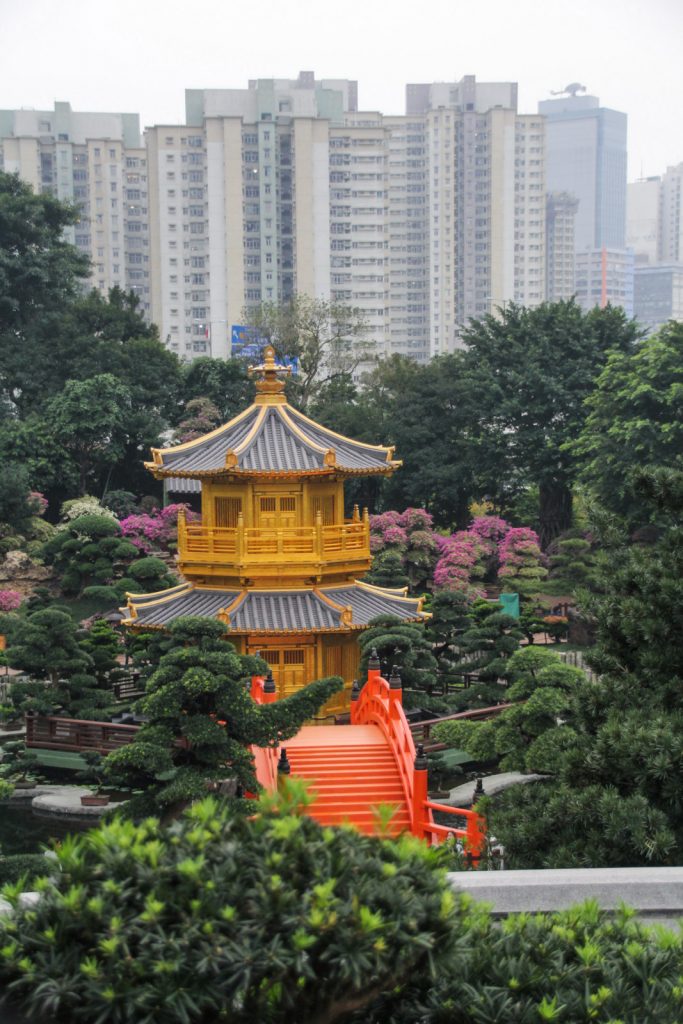 We had a wonderful time in Hong Kong, and I'd go back in a heartbeat. Hong Kong is this vibrant, slightly chaotic, proud, country full of contrasts. It is at times loud and bustling and wonderfully modern and at times ancient and mystical and steeped in tradition. Pristine luxury shopping malls smelling of expensive perfume bump up against Buddhist temples filled with incense smoke. Michelin stars are awarded to French tasting menus and hole-in-the-wall dim sum joints. You can spend $30 on a cocktail or $2 for a bowl of noodles, and both will be delicious. The iconic skyscrapers packed together in Central fade suddenly and without warning into green mountains, blanketed with hiking trails.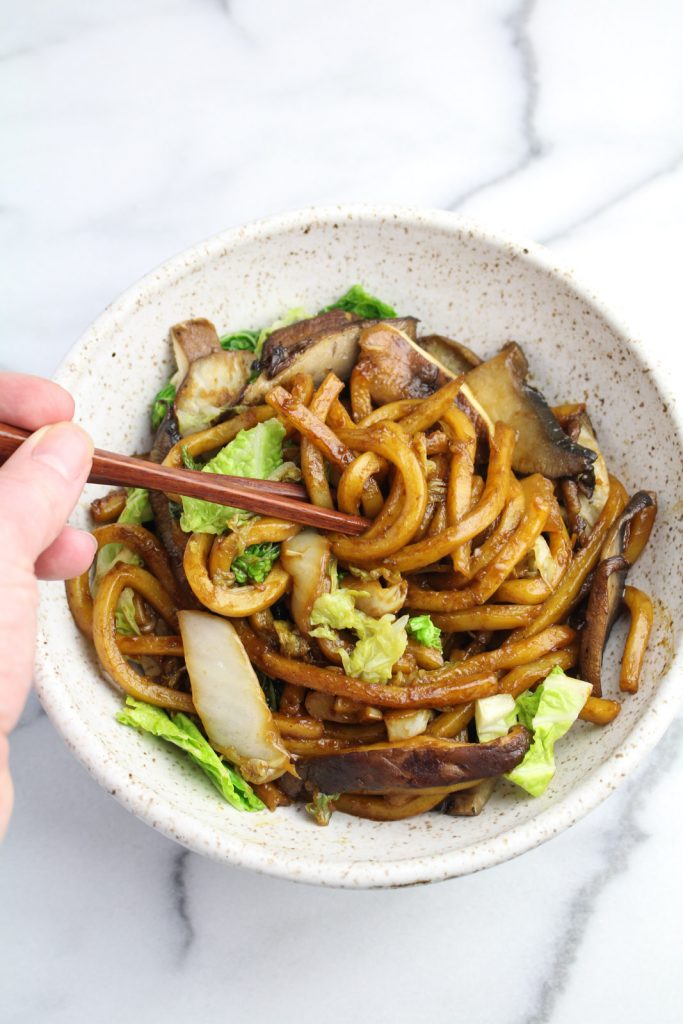 A friend who visited several months after we'd left told me afterwards "I wasn't expecting it to be so Chinese." And he's right. The international image of Hong Kong is of a massive, modern, high-tech city, full of expats and expensive clothes and big business. And it is that, in parts, but it's also old, and pungent, and a little run-down, and very traditional. The international glitz is fun, but for us, the real draw was outside of the glamorous neighborhoods: the hole-in-the-wall dumpling restaurants and the sleepy seaside island towns. In five weeks we barely scratched the surface – for a small country there's a lot to explore.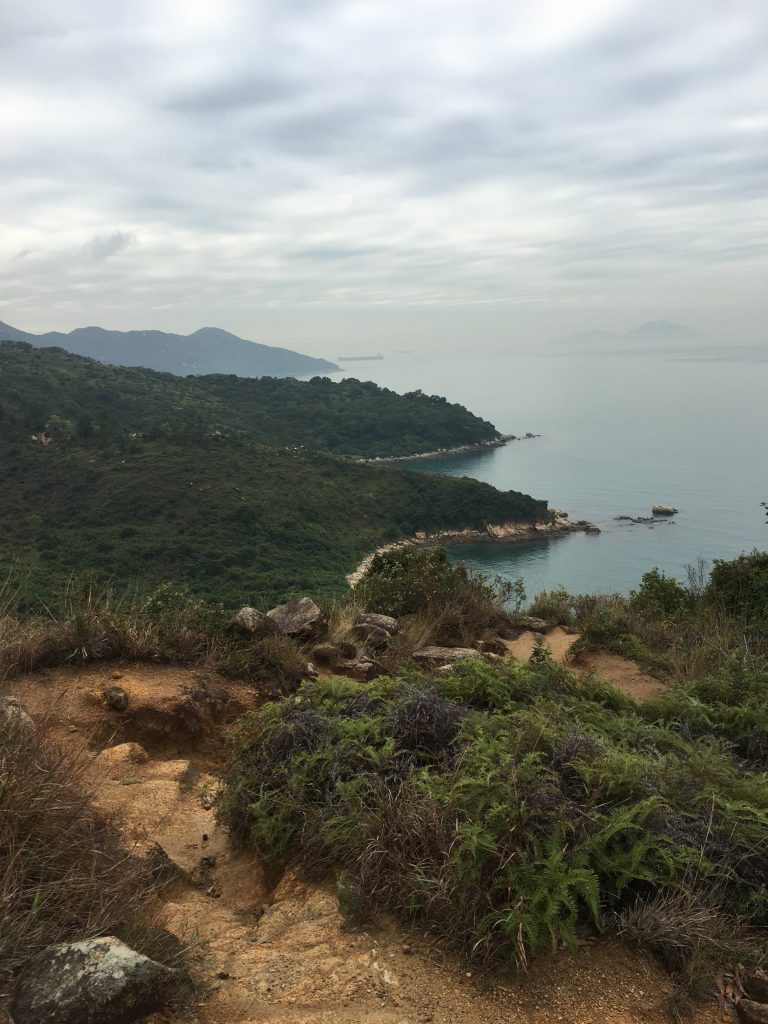 Hong Kong is a food-lover's dream travel destination. Everything is good, and you can find pretty much anything, for a price. There's an amazing hipster coffee scene (if you're willing to spend $7 on a latte), 61 Michelin-starred restaurants (more than London and Chicago and Madrid), wet markets where you can buy any meat or seafood you can think of, and incredible local Cantonese cuisine. I tried things I never thought I would – abalone and shark fin and literal birds' nests – and had some of the most memorable meals of my life.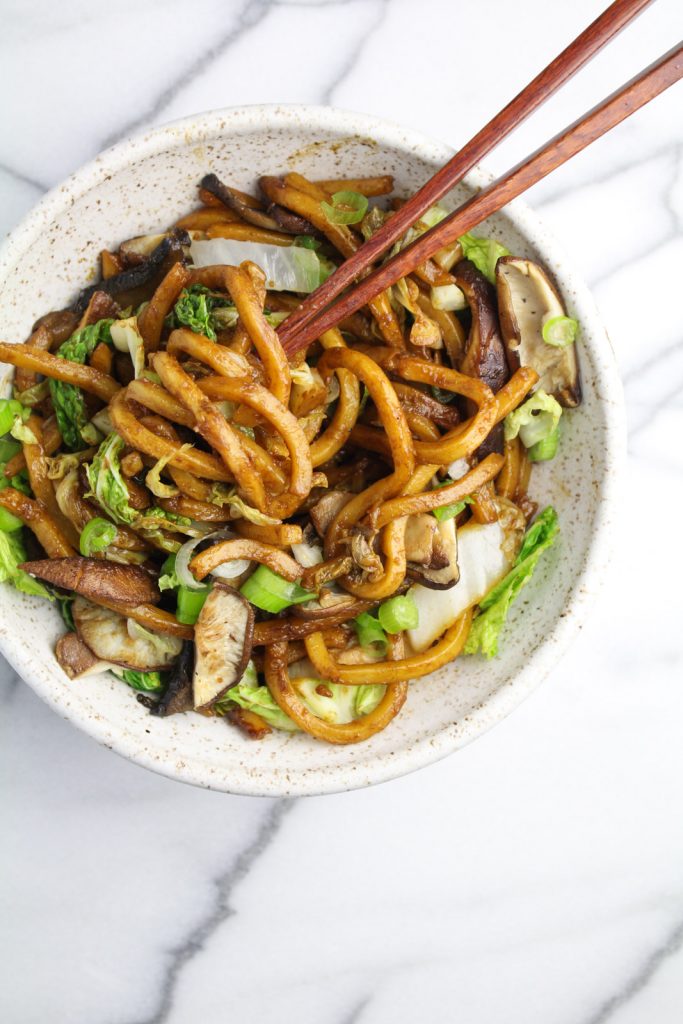 When we got back from Asia I wrote down all the recipes I wanted to eventually share here – noodles and dumplings and soups. The other night I was reading through that list and when I got to "Shanghai Noodles with Pork, Mushrooms, and Cabbage" I had the most visceral food memory. Those noodles – fat as a pencil and utterly slurpable and chewy and coated in an addictive, salty-sweet brown sauce – were unbelievable. I struggled to recreate them at home – that sauce! Those fat noodles! – but after several rounds of trial-and-error I finally have a reasonable approximation.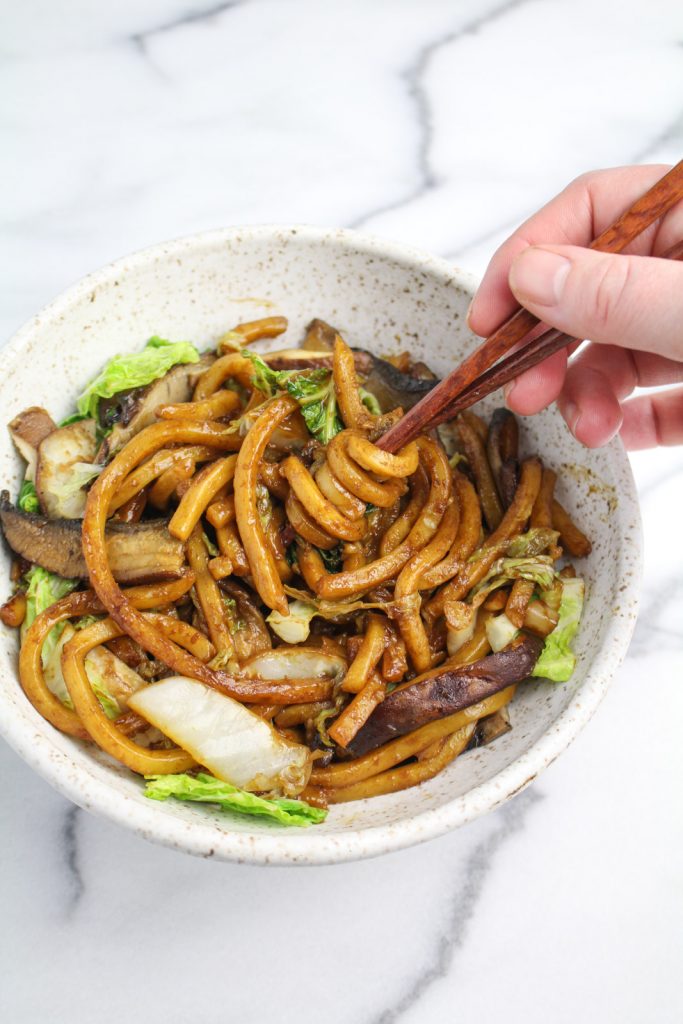 The first recipe I tried wasn't saucy enough and the second was far too salty. I ended up ditching the pork because it wasn't adding anything, and experimenting with my own sauce. Ideally I would use thick fresh egg noodles but I couldn't find any, so I made do with fresh udon. Now that I know how to make them, these are actually very easy. Once you have the sauce ingredients, you could whip them up on a weeknight with no problem.
Like what you just read? Subscribe to Katie at the Kitchen Door in the box on the right, on Feedly or Bloglovin', or follow along on Facebook, Twitter, Pinterest, and Instagram. Thanks for reading!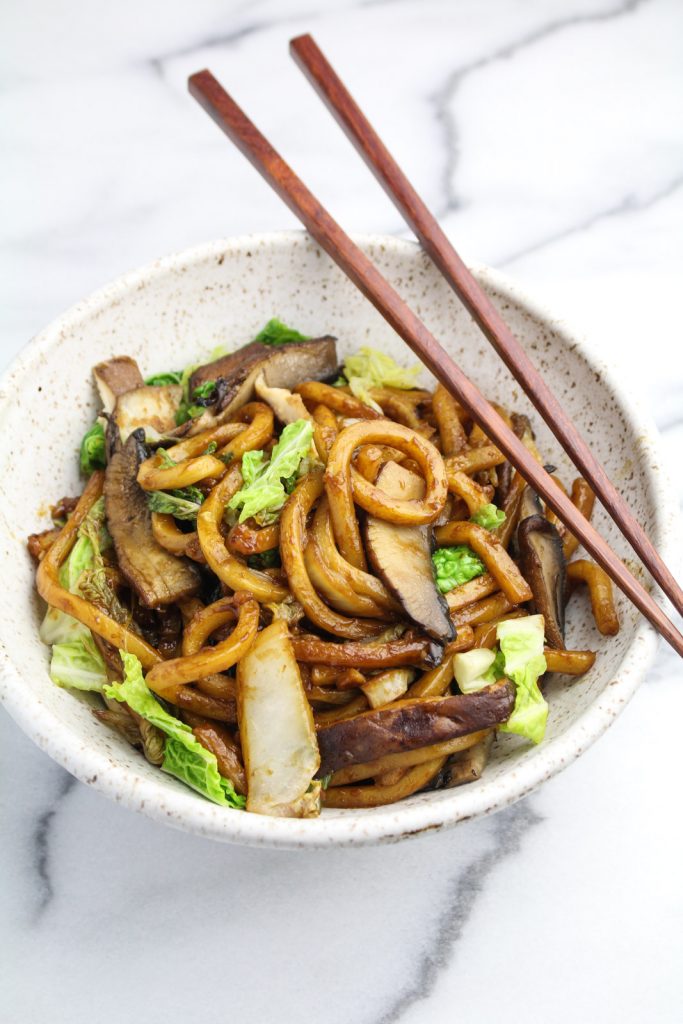 Print
Shanghai Noodles with Mushrooms and Cabbage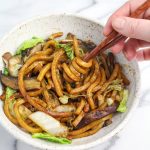 Thick, eggy Shanghai Noodles covered in a slurpable, sweet-salty sauce and stir-fried with mushrooms and cabbage. Inspired by an extended trip to Hong Kong.
Adapted loosely from The Daring Gourmet, with sauce inspiration from BBC Good Food. 
4

TBS dark soy sauce (don't substitute regular soy sauce!)

2

TBS peanut butter

2

TBS honey

1

TBS sugar

2

TBS rice wine vinegar

1 tsp

hot sauce

2

TBS plus 2 tsp sesame oil, divided

1

TBS fish sauce

1/2 cup

chicken stock

2 tsp

cornstarch

1

TBS canola oil

2

portobello mushroom cups, cleaned and cut into

1/4

inch thick slices

1/2

lb shiitake mushrooms, stems removed, caps cut into thin slices
sea salt

5 cups

shredded napa cabbage

4

cloves garlic, peeled and minced

3/4

lb. thick fresh egg noodles or fresh udon noodles

2

fresh scallions, chopped, for garnish
Instructions
In a medium bowl, combine dark soy sauce, peanut butter, honey, sugar, rice wine vinegar, hot sauce, 2 teaspoons of the sesame oil and the fish sauce. Whisk until very smooth.
In a separate small bowl, whisk together the chicken stock and the cornstarch until smooth. Set aside.
Heat half of the remaining sesame oil and half of the canola oil in a wok over medium-high heat. Add the sliced mushrooms and sprinkle with sea salt. Cook until golden brown on both sides and tender, about 5-6 minutes, stirring often. Transfer the cooked mushrooms to a plate. Add the remaining sesame oil and canola oil to the walk along with the shredded cabbage and the minced garlic. Cook quickly, just until wilted, stirring frequently.
Add the sauce and the noodles to the pan with the cabbage. Use tongs to coat the noodles in the sauce, then add the chicken stock with the cornstarch. Continuously toss the noodles in the sauce until the sauce is glossy and thickly coats the noodles. Add the mushrooms back to the pan and toss a few more times, then remove from the heat. Serve immediately, topped with chopped scallions.
20