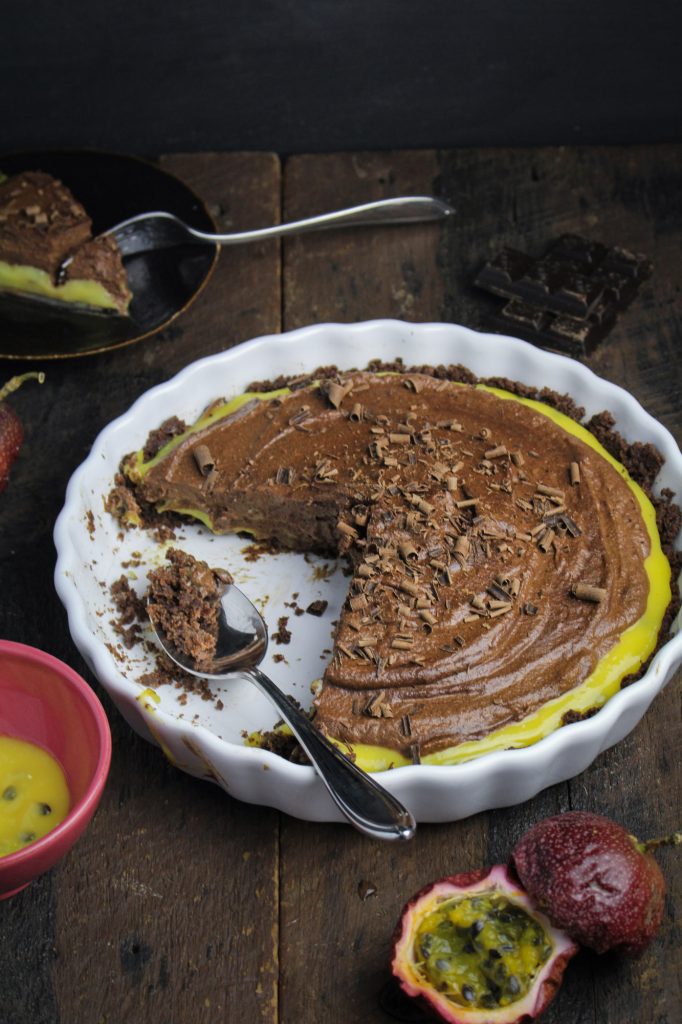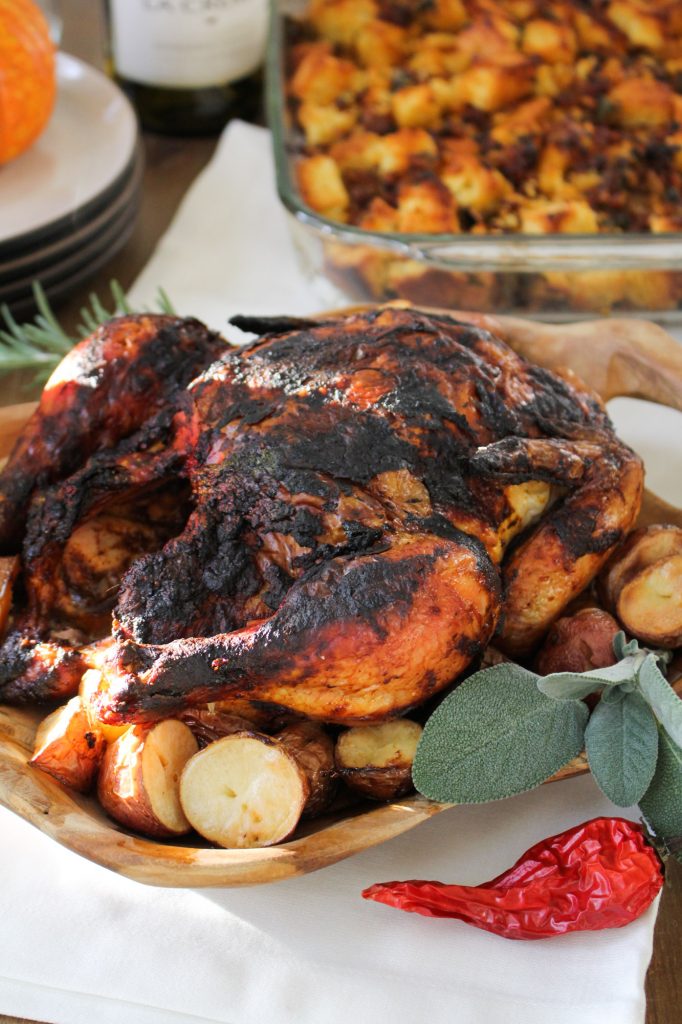 This year Trevor and I are hosting Thanksgiving for the first time. It's my doing – even though our house is small and unfinished and we'll need our guests to bring their own chairs, I really wanted to do it, to bring our families together in our home. It will probably be a little bit stressful and uncoordinated and messy, but I'm still thrilled we're doing it.
I was thinking, on the morning of Election Day last week, how great Thanksgiving is. How it is something truly American and something to be proud of. Two days for the entire country to be with their families, a holiday with no religious element, no political element, just a time reserved for being thankful and being with family. What a nice thing! A holiday designed to celebrate gratitude! I know that sentiment can get lost amidst the planning and family squabbles and food and excitement for the start of the "holiday season," but let's try to bring it front and center this year, at least for a few hours next Thursday. In the midst of a busy season, let's use Thanksgiving as the bright spot that it is – a time to rest, to take a break from our busyness, to slow down and focus on the people and things that matter most to us.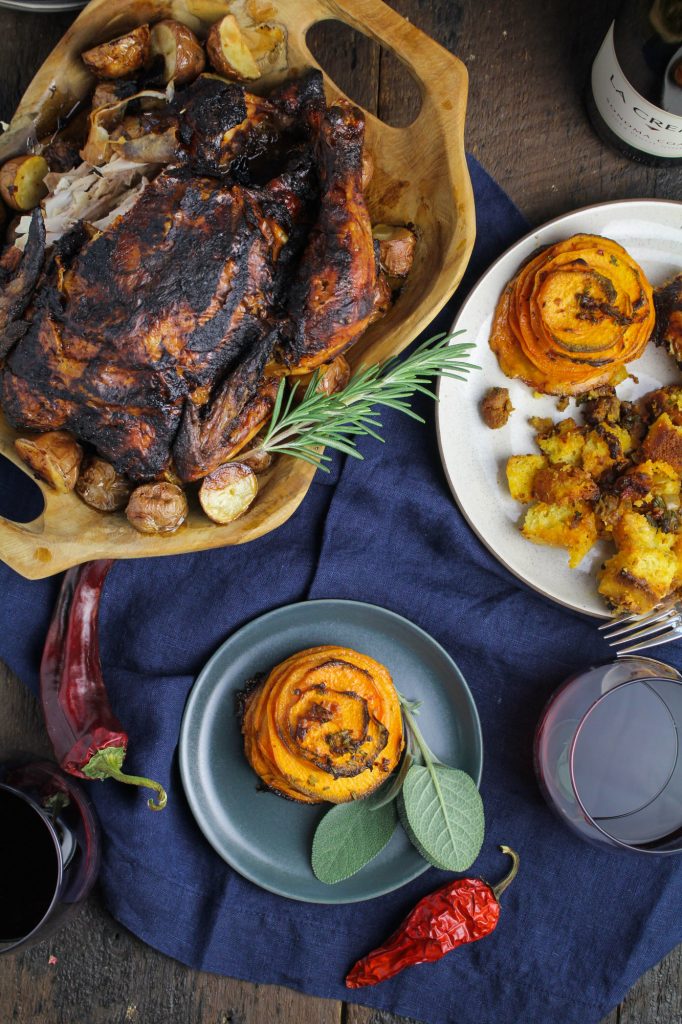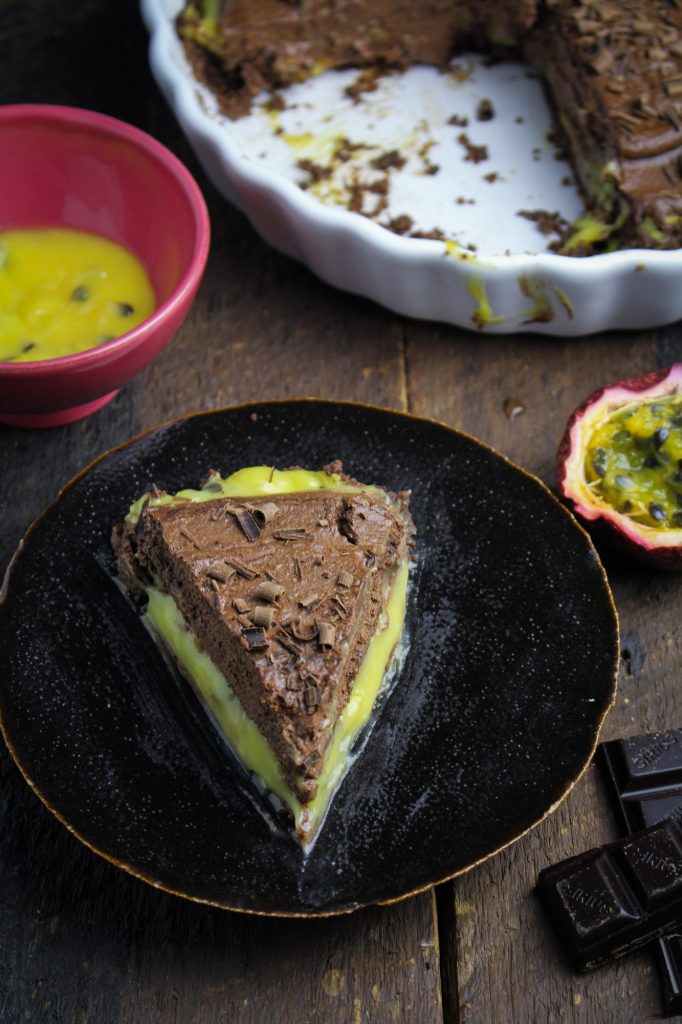 We're still tinkering with our menu for next week, but last weekend we did a sort of test run, putting together a Latin-inspired Thanksgiving menu. It's the latest in our series of globally-inspired dinner menus we've been creating in partnership with La Crema Wines – the others include October's autumnal Korean dinner, the summer's Italian seafood feast, and a Greek-American cookout for Labor Day. I have unexpectedly fallen in love with the Latin culture over the past two years of travel, and a big part of that is due to the food. There's so much more to Latin cuisine than I realized before I started traveling there. So this Thanksgiving menu is laced with chiles and rich sauces that remind me of dinners in Colombia and Chile.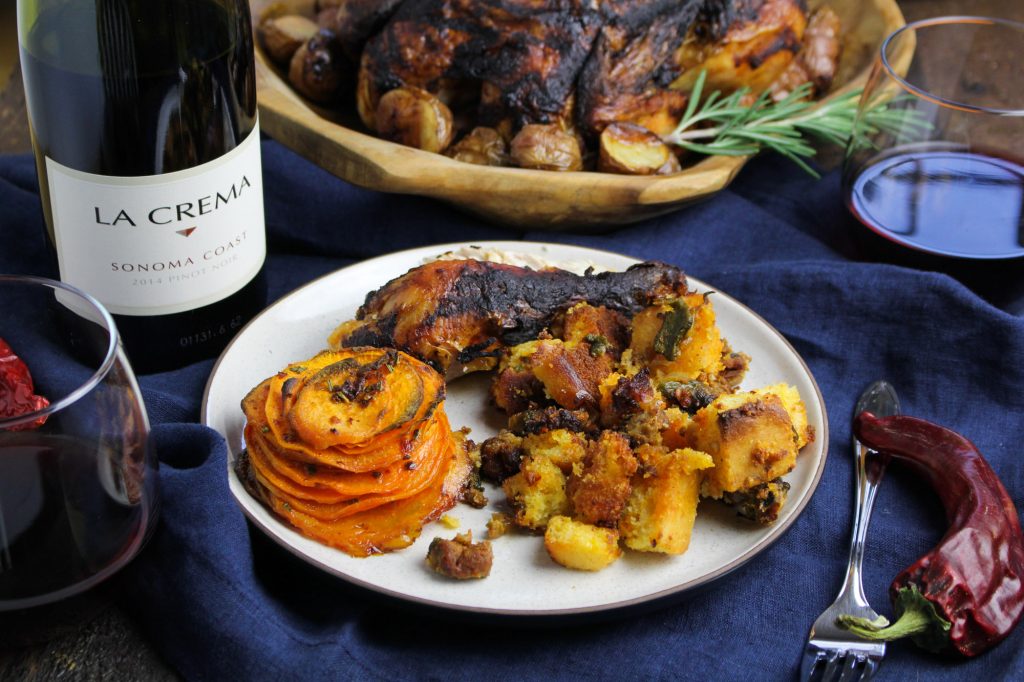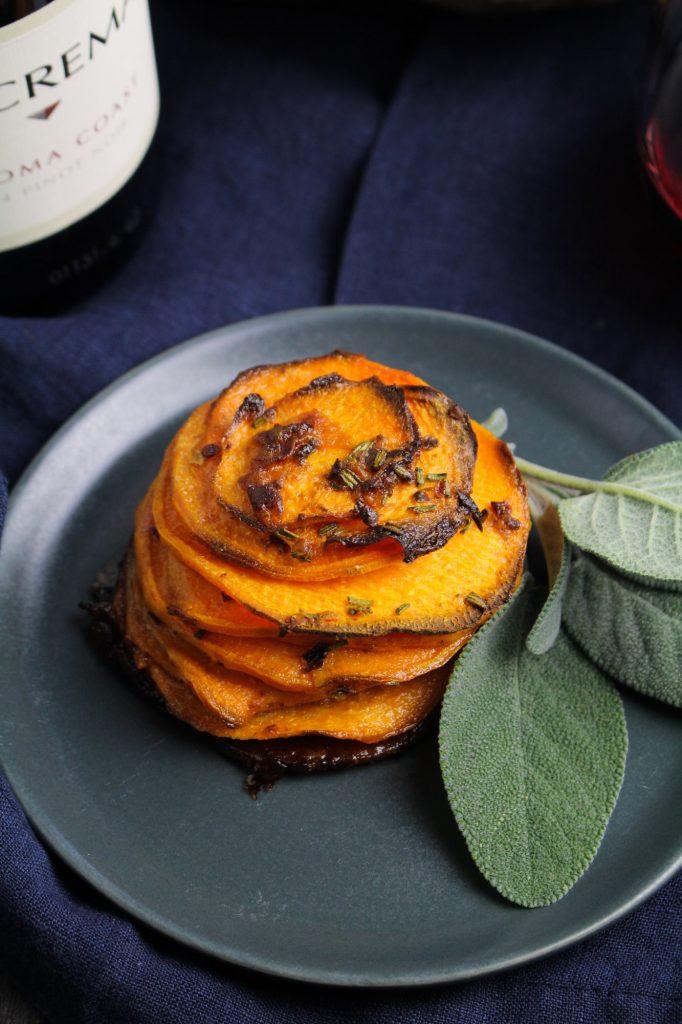 As a main dish, we created a Mole Roasted Chicken (or turkey, if you're feeding more than two people!) with a very-simplified mole sauce, that uses the basic techniques of a traditional mole but takes a few shortcuts. We also made a Cornbread, Chorizo, and Poblano Stuffing – I could have eaten an entire tray of it on my own and I think it's one we'll repeat next week for the real thing. As a side dish, Chipotle Sweet Potato Pommes Anna, a super simple dish that's easy to make but has tons of flavor and a lovely presentation. And for dessert, a showstopper of a pie, a far cry from your traditional apple and pumpkin pies but still equally deserving of a spot on your Thanksgiving table: Chocolate Mousse and Passion Fruit Pie.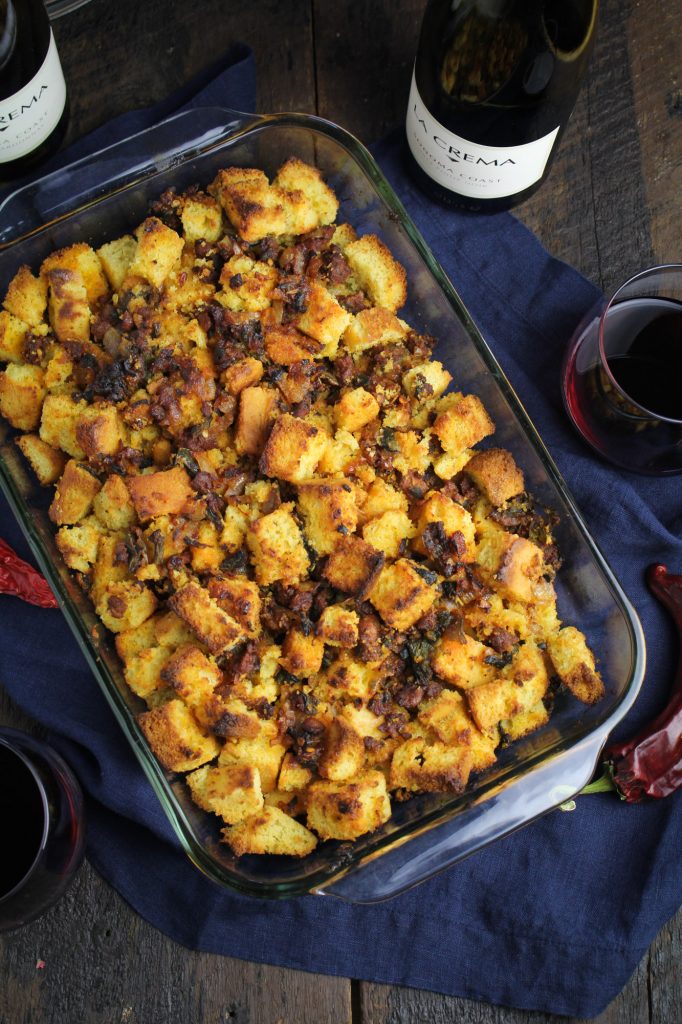 One of the foods I fell in love with in Latin America, particularly in Colombia, was passion fruit. If you've never had the chance to try one, seek it out – it's sweet and citrusy and tangy and unlike any other flavor I know. Chocolate and passion fruit has become one of my favorite combos, and it's now my standard order at any gelato place that offers passion fruit as one of the flavors. I first experienced the pure deliciousness of chocolate and passion fruit at a restaurant in Chile that served me an enormous bowl of incredibly rich and decadent chocolate mousse with a passion fruit caramel on top – I think it was the best dessert of my life. I may have to take some more time to think about that statement, but off the top of my head, I can't think of anything that surpasses it. That dessert was the primary inspiration for this pie, which combines a passion fruit curd with a light chocolate mousse and a buttery chocolate cookie crust.
It was shockingly hard to find passion fruit near me in Boston, and when I did, they were pretty pricey – $1.99 a piece and I needed 5 to scrape together 2/3 of a cup of pulp. But as soon as I cut into one and that beautiful, tangy smell filled the air I knew it was worth it. Turning the fruit into a curd stretches the flavor and also gives you a filling with a beautiful, silky texture. The passion fruit curd together with the chocolate mousse made the pie pretty much everything I imagined it would be.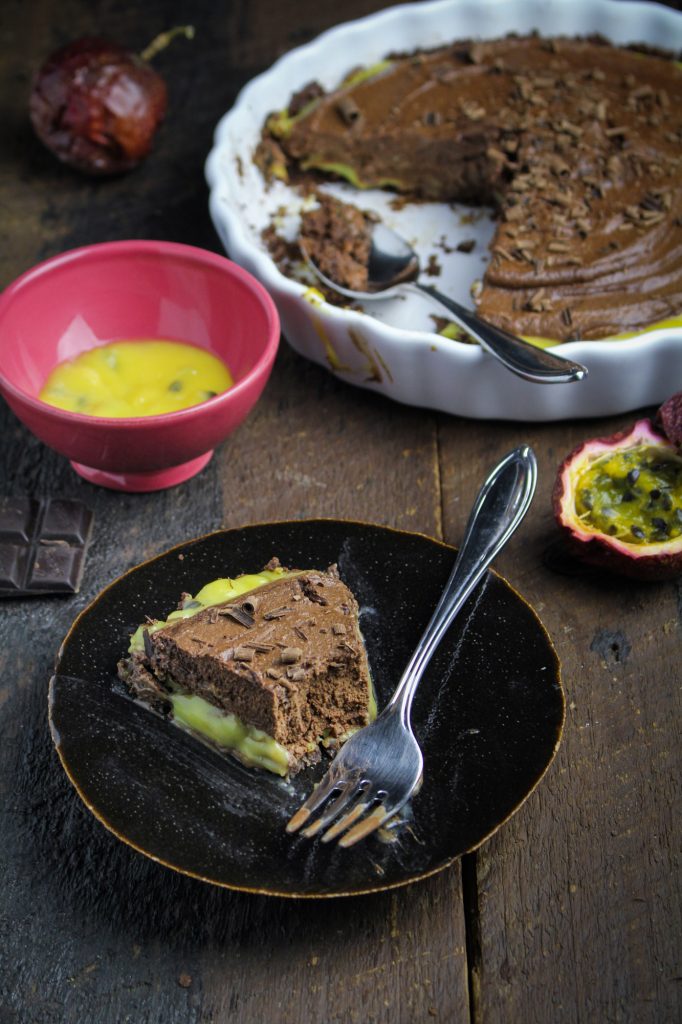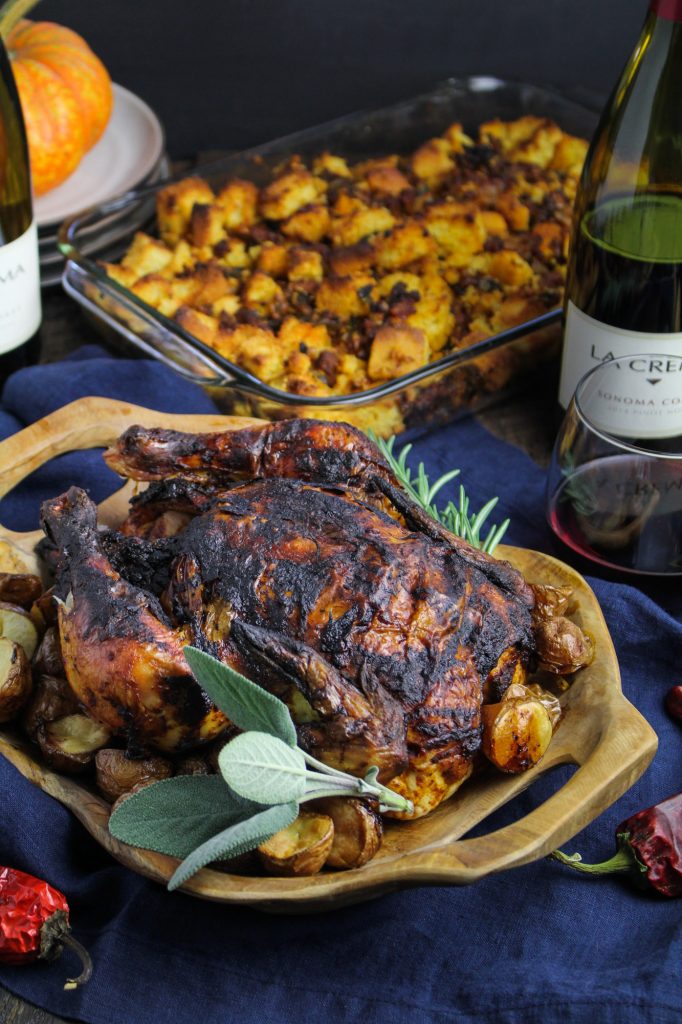 The recipe for the pie is below, and you can find the recipes for the Mole Roasted Chicken, the Cornbread, Chorizo, and Poblano Stuffing, and the Chipotle Sweet Potato Pommes Anna on the La Crema blog. All three dishes were designed to pair equally well with La Crema's Sonoma Coast Chardonnay or their Sonoma Coast Pinot Noir. Since a "help yourself" policy is usually best when it comes to wine and big holidays, it makes sense to choose a few versatile bottles that will be good at any point during the meal and will also give guests the flexibility to choose for themselves. These two La Crema bottles fit the bill perfectly.
Disclaimer: This post is sponsored by La Crema. All opinions are honest and my own.
Like what you just read? Subscribe to Katie at the Kitchen Door on Feedly or Bloglovin', or follow along on Facebook, Twitter, Pinterest, Instagram, or Google+. Thanks for reading!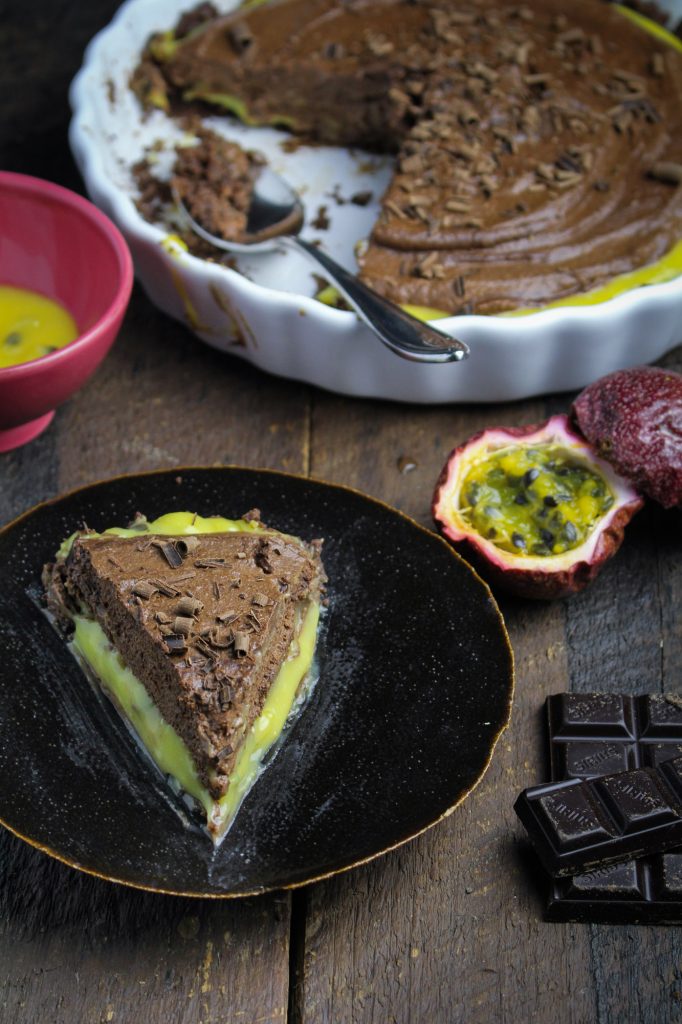 Chocolate Mousse and Passion Fruit Pie
Serves 8. Passion fruit curd recipe adapted from Nigella Lawson. Chocolate mousse pie adapted from Chowhound.
For the passion fruit curd:
2/3 c. passion fruit pulp (from 6-7 ripe passion fruit)
2/3 c. sugar
2 eggs
1 egg yolk
1 stick butter
For the chocolate mousse and pie crust:
6 oz. chocolate cookies
4 TBS salted butter
6 oz. bittersweet chocolate
1 c. heavy cream
2 TBS sugar
2 egg whites
To make the passion fruit curd: place the passion fruit pulp in a food processor and pulse several times to loosen the juice from the seeds. Strain the juice through a fine mesh sieve into a large bowl. Add about half of the seeds and pulp to the juice, and discard the other half (or eat it!). Add the sugar, eggs, and egg yolk to the passion fruit juice and whisk to combine very thoroughly. Set aside.
Melt the butter in a saucepan over medium low heat. Add the passion fruit mixture to the melted butter, whisking vigorously as soon as you add it to the pan to prevent the eggs in the mixture from scrambling. Cook over low heat, whisking continuously, until the curd has thickened to a spoonable consistency. Remove from the heat, pour into a bowl, cover with plastic wrap, and chill until set, at least 3 hours.
To make the pie crust: preheat the oven to 350°F. Place the chocolate cookies in a food processor and pulse until they are small crumbs of even size. Melt the 4 TBS butter in the microwave and stir into the cookie crumbs. Press the cookie crumbs around the bottom and sides of a 9-inch tart pan. Bake in preheated oven for 12 minutes, then remove and set aside to cool.
To make the chocolate mousse: roughly chop the chocolate and place pieces in a metal bowl. Add ¼ cup of the heavy cream to the bowl with the chocolate. Bring a small saucepan half full of water to a boil. Place the metal bowl over the boiling water and whisk chocolate until evenly melted. Set aside and let cool slightly. Beat the remaining heavy cream together with the sugar until the whipped cream holds a firm peak. Fold half of the whipped cream into the warm chocolate mixture, taking care not to overmix. After incorporating the first half of the cream, gently fold in the second half of the whipped cream, leaving some streaks of white and chocolate. In a clean bowl, beat the egg whites until stiff peaks form. Gently fold the egg whites into the mousse.
To assemble the pie: spoon the chilled passion fruit curd evenly over the bottom of the cookie crust. Use a spatula to spread the chocolate mousse over the top of the curd, leaving some of the curd visible around the edges of the pie. Dome the mousse in the center of the pie. Cover with plastic wrap and chill until set, at least 3 hours. You can also freeze the pie for 1-2 hours for a firmer set.
0