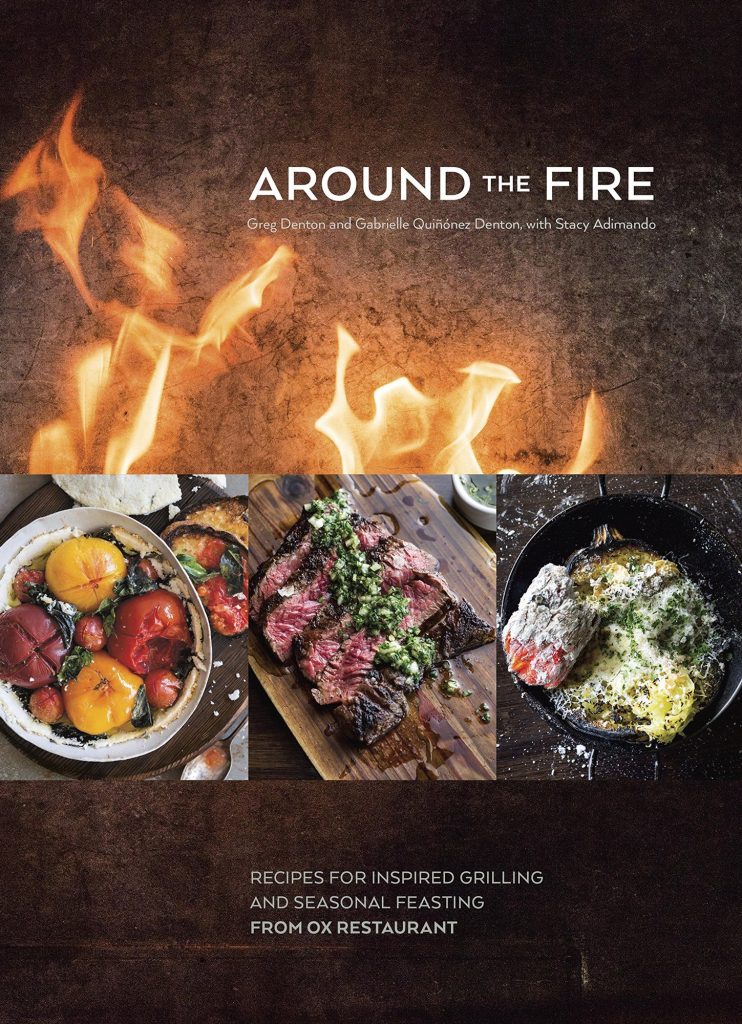 The Book: Grilling is not my strong suit. Nor, for that matter, is cooking large cuts of meat. I find both intimidating – partly because the idea of ruining an expensive piece of meat is so stressful, and partly because working with fire makes me jumpy. But I very much want to be good at grilling – at cooking over a flame, at coaxing beef and lamb and fish to a charred but juicy perfection, neither overcooking or undercooking them. And the only way to get better is to practice, and to learn, for which I turn to the grilling, meat-centric cookbooks in my collection like Around the Fire, the newest addition to that collection, and a gorgeous book by the team at Ox in Portland.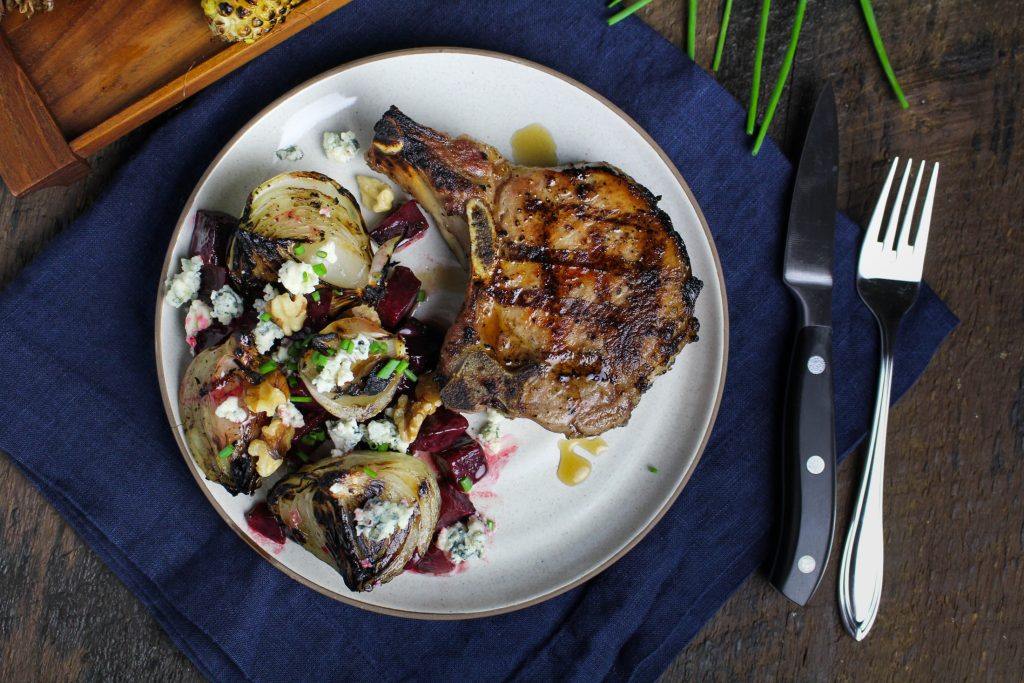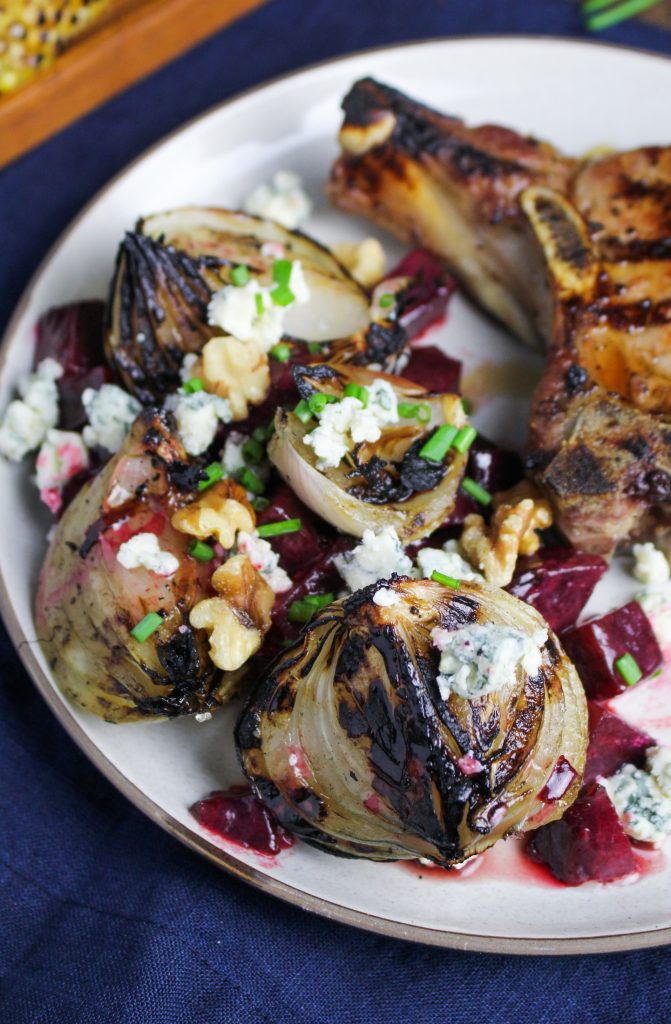 This book really wowed me. In my opinion, it has everything a cookbook needs – thoughtful, well-written words, inspiring photographs, and most importantly, creative but accessible recipes that work. I love cookbooks where the words themselves add something, where they are not just trite filler text surrounding the recipes, and Around the Fire fully meets that criteria. It is beautifully written, both evocative and informative. The story of the authors' first Argentinean asado that fills the introduction is the perfect invitation into the book – it so clearly portrays the beauty and excitement of live fire cooking. There's a big difference between a book that states "this is my favorite version of chimichurri" and this one, which includes a 6-paragraph love letter to the condiment while giving you a peek into it's culture and history.
The inspiration for the book is primarily South American, but occasionally veers East to Italy, North to Portland, and West to Hawaii, to incorporate flavors from other cuisines and cultures into a unique, creative cooking style. The recipes are mid level as far as difficulty – many have long ingredient lists and multiple components, but are not overly complicated or so esoteric as to be inaccessible to the home cook. They certainly aren't "grilling 101," but if you know your way around a kitchen they won't leave you overwhelmed, either. Recipes range from the expected, centerpiece meat dishes like grilled short ribs or whole grilled crabs, to chilled seafoods like poke and ceviche, to a collection of gorgeous grilled vegetable dishes and salads (that might be the highlight of the book for me). There are even a handful of intriguing and very of-the-moment cocktail recipes, like the "Things Done Changed," which features pisco, smoked lemon, and jalapeno oil. As a collection, they'll keep you busy at the grill all through summer and well into fall.
The Food: When we took this book for a spin a few weeks ago we went a little overboard, choosing three different recipes and loading the grill up with a pile of meat and veggies that lasted us for a full week in various forms. Maple-Brined Pork Chops were the star, a dish that couldn't be simpler or more flavorful. Soaking the chops overnight in a salty-sweet maple brine before charring them on a hot grill made for the tastiest, juiciest pork chops I have ever tried. They will definitely be making more appearances on my table (and I might start brining all kinds of other meats in the maple brine as well). As a side, we served a warm vegetable dish of Grilled Sweet Onion with Buttered Beets, Blue Cheese, and Walnuts. For me this one was just OK – I can't believe that I'm saying this, but I thought there was too much butter and richness – but Trevor loved it, so to each their own. The dish is what it sounds like from the title, with the roasted, diced beets sauteed in a generous amount of melted butter until they are completely and luxuriously coated. The sweet, roasty flavors of the onions and beets did make a good pairing for the maple chops – together, it made for a delicious September dinner, perfectly hitting all the notes I want in "between seasons" cooking.
Recipe Shortlist: Grilled Corn Empanadas with Poblanos and Gruyere; Shrimp Ceviche with Chiles and Avocado; Grilled Whole Chicken with Figs, Manouri Cheese, and Lentil Chimichurri; Cast Iron Grilled Trout with Potatoes and Capers; Grilled New Potato and Onion Skewers with Bacon-Sherry Cream; Salt Crust Roasted Tomatoes; Grilled Peaches with Maple-Corn Panna Cotta
Like what you just read? Subscribe to Katie at the Kitchen Door in the box on the right, on Feedly or Bloglovin', or follow along on Facebook, Twitter, Pinterest, Instagram, or Google+. Thanks for reading!
Disclosure: I received a review copy of Around the Fire from Ten Speed Press, but I was not otherwise compensated and all thought and opinions are my own.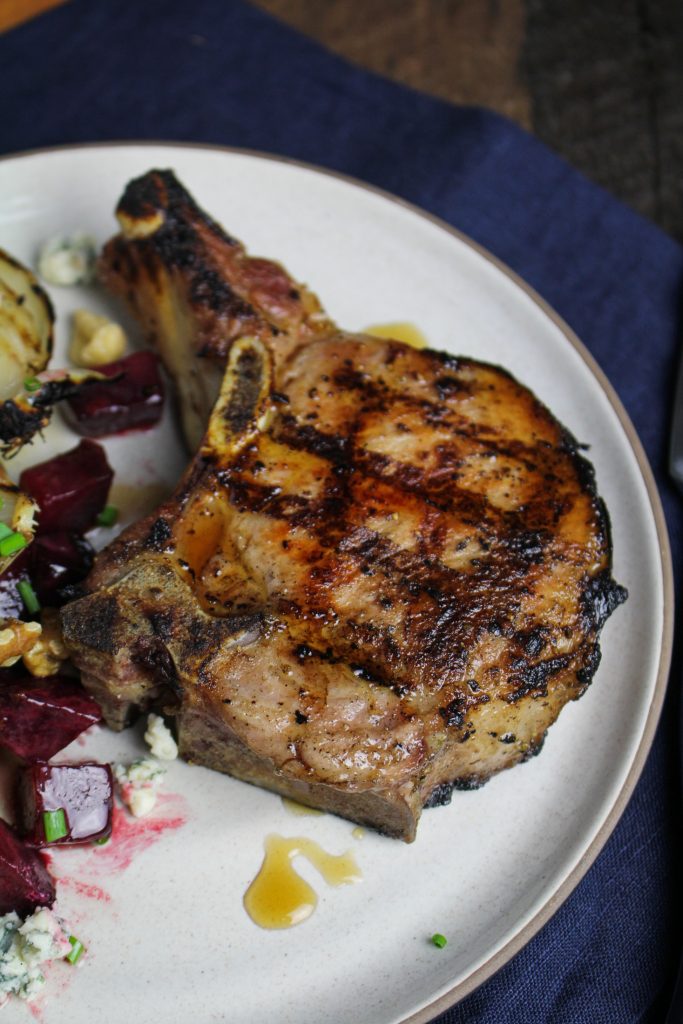 Grilled Maple-Brined Pork Chops
Recipe from Around the Fire. Serves 4.
1/4 c. kosher salt
1/4 c. pure maple syrup
2 TBS sugar
2 TBS dried thyme
1 tsp black peppercorns
2 bay leaves
1 head garlic, sliced in half crosswise
6 c. water
4 bone-in pork loin chops, about 1 1/2 inches thick each
2 TBS olive oil
sea salt for seasoning
To make the brine, combine the salt, maple syrup, sugar, thyme, peppercorns, bay leaves, garlic, and water in a medium pot. Bring to a boil and let simmer for 1-2 minutes, stirring once or twice to help fully dissolve the salt. Remove from the heat and let steep for 30 minutes, before straining the brine into a large bowl. Let the brine cool completely.
Arrange the pork chops in a baking dish or storage container and pour the cooled brine over them to cover them completely. Cover tightly with plastic wrap and refrigerate for 24 hours and up to 48 hours.
When you are ready to grill, prepare your grill to medium-high heat. Remove the pork chops from the brine and place on a plate or platter (discard the used brine). Drizzle the pork chops on both sides with olive oil and sprinkle sea salt on top. Grill the pork chops for 4-5 minutes per side, until the exterior of the pork is colored and the chops have reached an internal temperature of 145-150°F for medium doneness. Use tongs to hold the pork chops on their sides to quickly sear the fatty edges, then remove to a plate and let rest for 4-5 minutes before serving.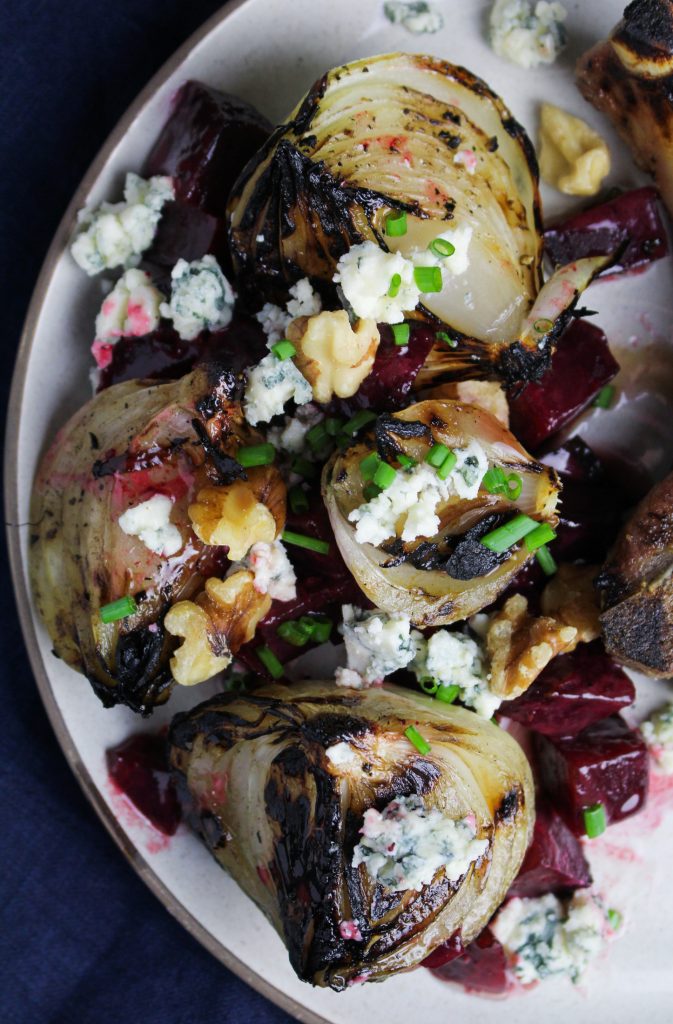 Grilled Sweet Onion with Buttered Beets, Blue Cheese, and Walnuts
Recipe from Around the Fire. Serves 4.
10 walnut halves
2 whole sweet onions (such as Walla Walla or Vidalia)
2 TBS olive oil
sea salt and fresh black pepper
3 oz high quality blue cheese, crumbled
2 c. diced, roasted beets
1/4 c. water
1 stick unsalted butter, cut into pieces
3 TBS saba or balsamic vinegar glaze
1/4 c. minced chives
Toast the walnuts – you can do this either by spreading them on a baking sheet and roasting them for 8 minutes in a 350°F oven, or by adding them to a dry frying pan and toasting over medium heat, stirring frequently, until they just begin to brown and are fragrant. In either method, be careful not to burn them. Once they are toasted, let cool and coarsely chop them, then set aside.
Prepare a grill to medium heat. Quarter the onions lengthwise, keeping the root attached so the layers don't separate, and remove the peels. Drizzle the onions with olive oil and season with sea salt and pepper. Grill, 3-4 minutes on each side, until they are charred and softened. If the onions char before they are tender, move them to a cooler part of the grill and continue cooking until they are tender all the way through. Transfer the onions to a plate and set aside.
Put the beets and the water in a small frying pan over medium heat. As soon as the water begins to simmer, turn the heat to low and add the butter a few pieces at a time. Swirl the pan until the butter melts and fully coats the beets. To serve, place a few pieces of onion on each plate, top with several spoonfuls of the buttered beets, and sprinkle with the blue cheese, walnuts, and minced chives. Drizzle with the saba or balsamic glaze, and serve.
0