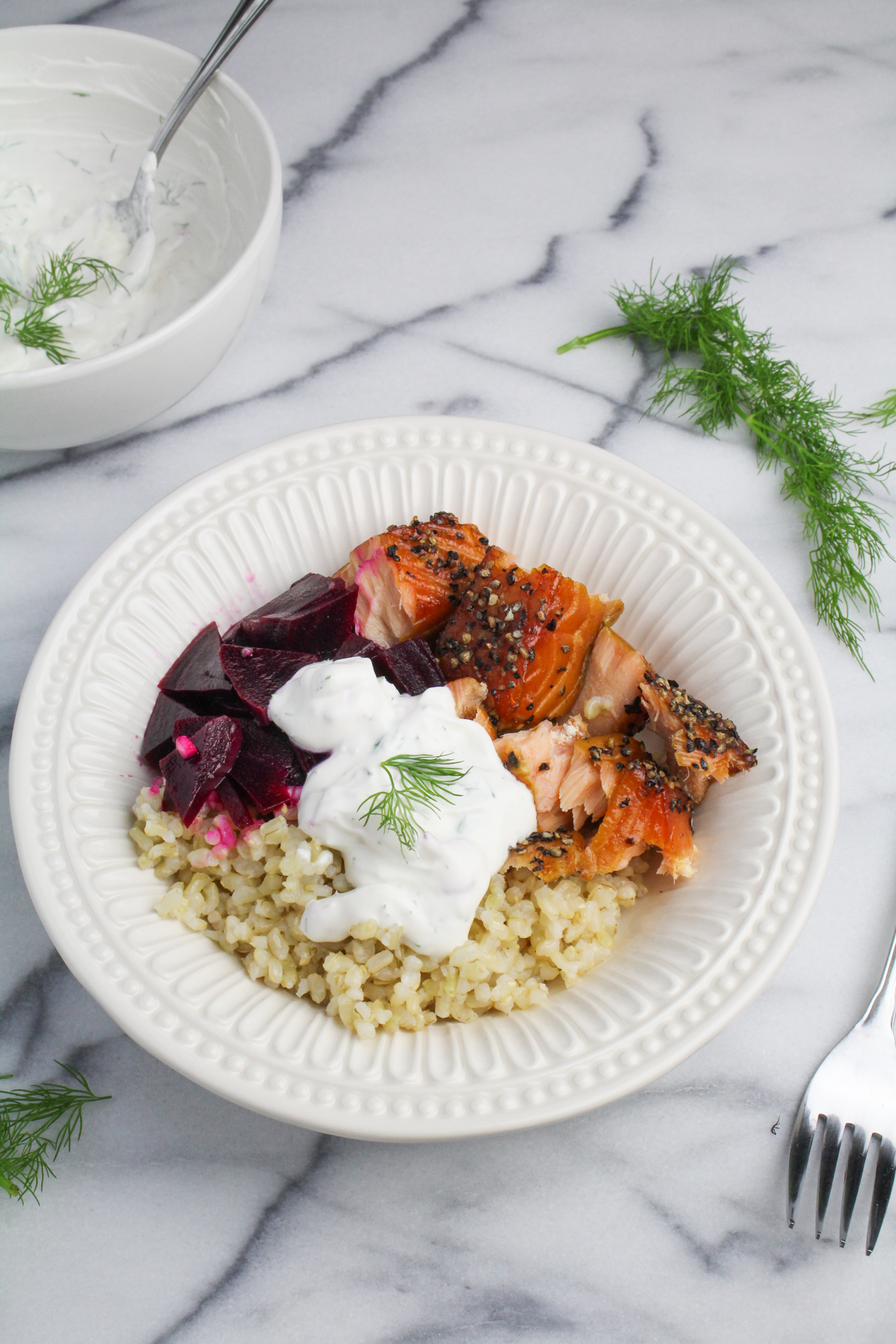 I've somehow let over three weeks go by since the last time I wrote. Before our trip, I prepped and photographed six recipes to share with you while I was away, approximately one per week. It was good planning on my part, but I arrived home a few days ago and I seem to have only managed to post three of them. Whoops. In reality, I decided that this trip wasn't the time to be fretting over my blog schedule and unanswered email inquiries – and I'm glad I did. It was nice to let go of some of it for a few weeks, to focus my energy each day on where we were and what we were doing. That's not to say I traveled anxiety-free or without letting thoughts of home occasionally slip into my mind, but I let go of a lot more than I usually do, especially during our time in Japan, and I enjoyed the trip so much more for it.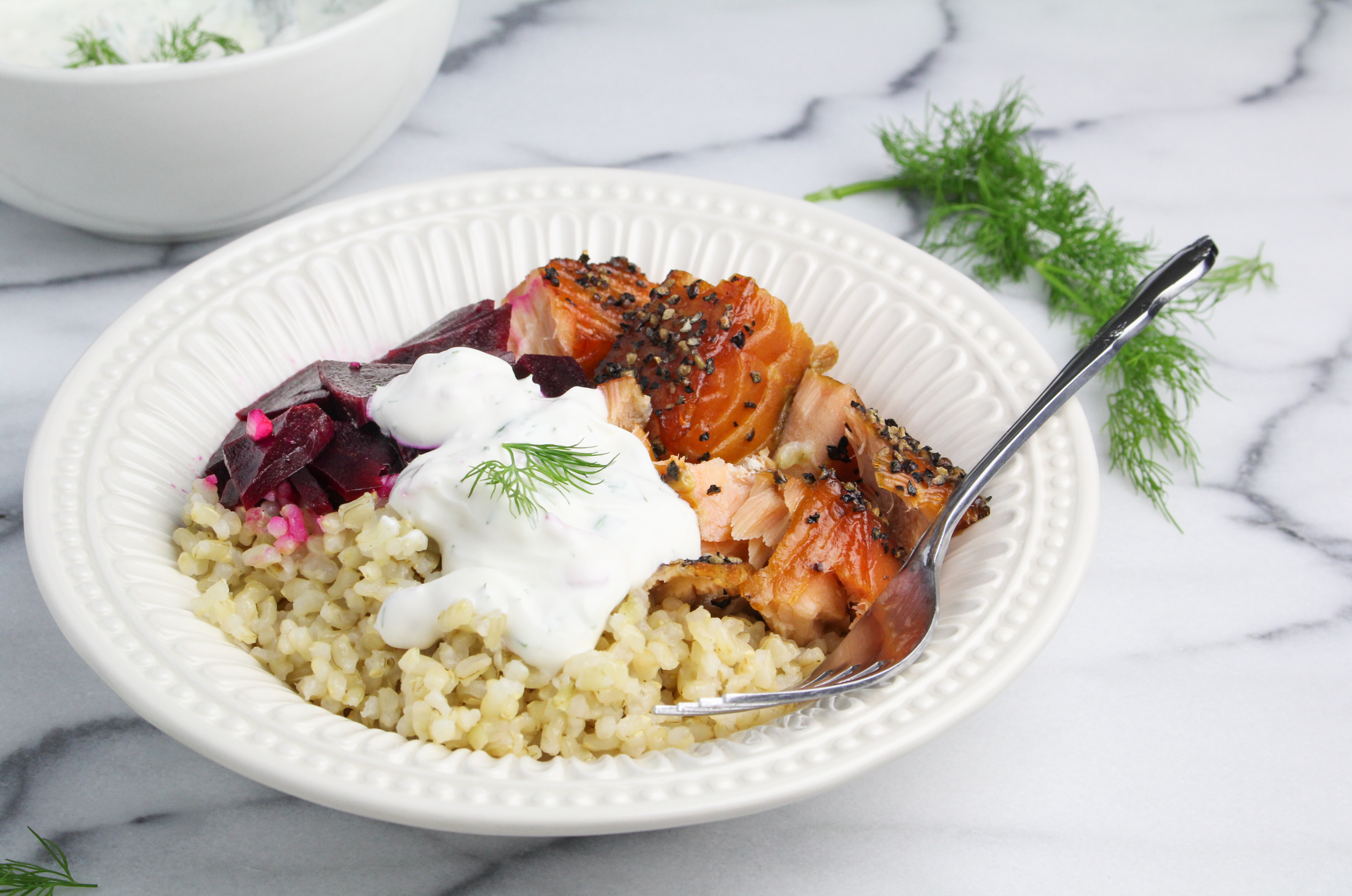 I had originally intended this recipe for my February fitness goal post, but fitness goals are another thing I've let slide. I'm not too concerned about it – we spent 6 weeks walking 10+ miles a day, not sitting on a couch. Still, this is the kind of food I am very much looking forward to eating now that I am home – simple, light, and nourishing. We had fairly few "Western" meals during our 6 weeks in Asia – a few hamburgers in Hong Kong, a pizza one night. Both Hong Kong and Japan have such incredible food cultures, we were never bored with or tired of the local offerings. I wasn't particularly anxious to get home, but walking through the door Monday night I was surprisingly happy to be here. And there are things that I'm looking forward to now that I'm back – yogurt and berries, real avocado toast, affordable wine and brie, giant grain salads. Planning for our garden this spring and getting back into decorating the house. Probably most of all, seeing my friends and family. And it's almost spring! I might skip winter every year.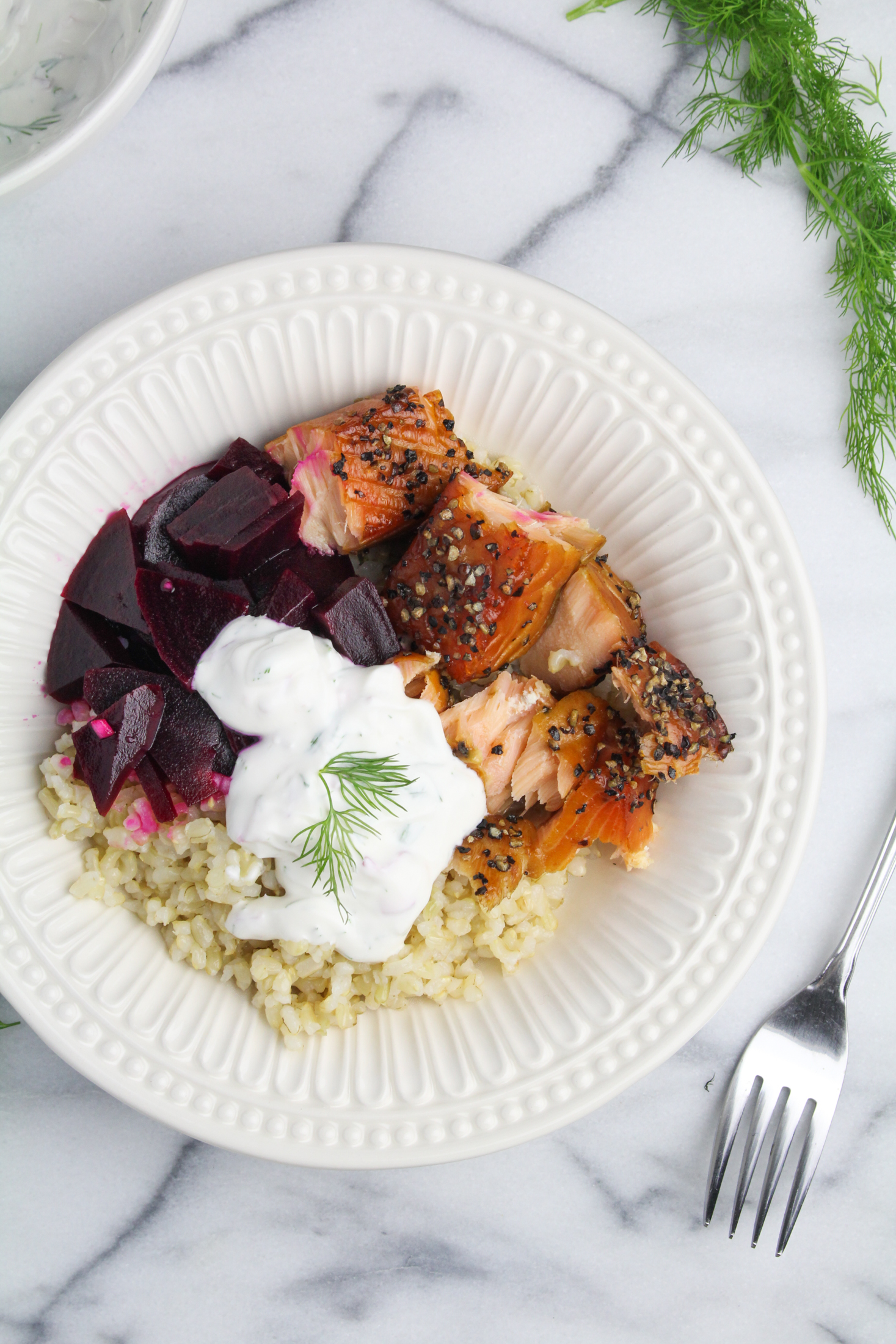 Now that I'm home, I'm also excited to be back in the kitchen (or at least I will be once we've managed to get some groceries). I'm full of inspiration for soups, noodles, dumplings, and street food – don't be surprised if this blog takes a decidedly Asian slant for the next few months. But before we get to all that, I have this Nordic-inspired, healthy salmon and rice bowl for you, with pickled beets and dilled sour cream. It is super quick and easy to put together, and satisfying without being heavy. It's also seasonally appropriate, beets being one of the few vegetables we New Englanders can get locally in the middle of winter. In fact, revisiting it now, I'm thinking this might be a good one to go on my grocery list this week. Enjoy!
Like what you just read? Subscribe to Katie at the Kitchen Door in the box on the right, on Feedly or Bloglovin', or follow along on Facebook, Twitter, Pinterest, and Instagram. Thanks for reading!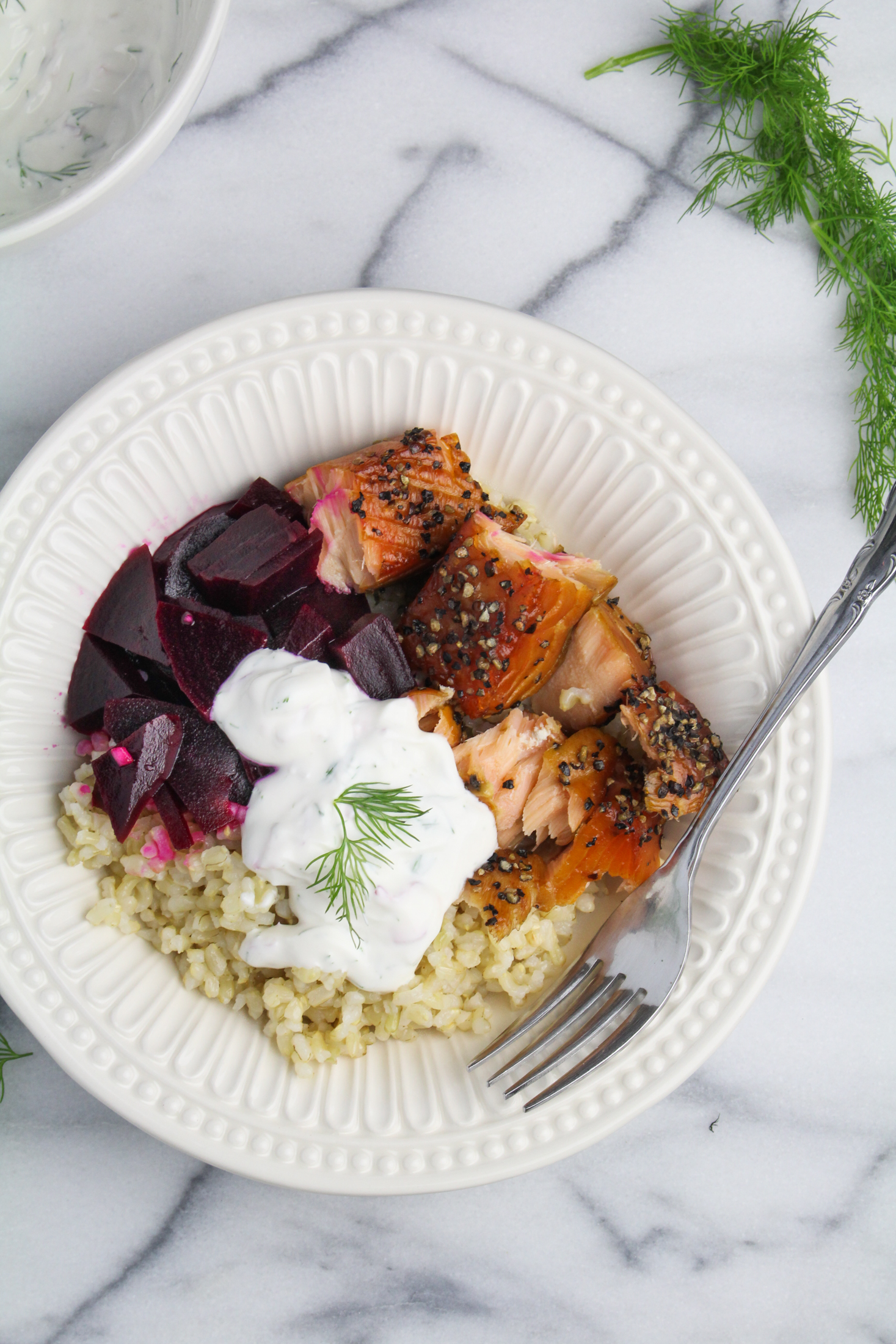 Scandi Salmon Bowl with Pickled Beets and Dilled Sour Cream
Pickled beets adapted from Gourmet. Serves 4.
2 beets, boiled until tender, peeled, and thinly sliced
1/4 c. sugar
1/4 c. water
1/2 c. apple cider vinegar
1/4 tsp mustard seed
1/4 tsp dill seed
1/2 c. sour cream
juice from 1/2 fresh lemon
2 TBS minced fresh dill
1 shallot, peeled and finely minced
sea salt, to taste
3 c. prepared brown rice, farro, or other nutty whole grain
8 oz. hot-smoked salmon, flaked into bite-size pieces
Place thinly sliced beets in a heatproof bowl. In a small saucepan, stir together sugar, water, cider vinegar, mustard seed, and dill seed, and bring to a gentle simmer over low heat. Simmer for 5 minutes, then pour over the sliced beets. Cover the bowl and refrigerate for at least 24 hours before serving.
To prepare the dilled sour cream, mix sour cream, lemon juice, dill and minced shallot together in a bowl until evenly combined. Season to taste with sea salt.
To serve, fill 4 bowls with a few scoops of cooked rice or farro. Top the rice with the flaked salmon, a few pickled beets, and a dollop of sour cream. Best served when rice is still slightly warm.
1