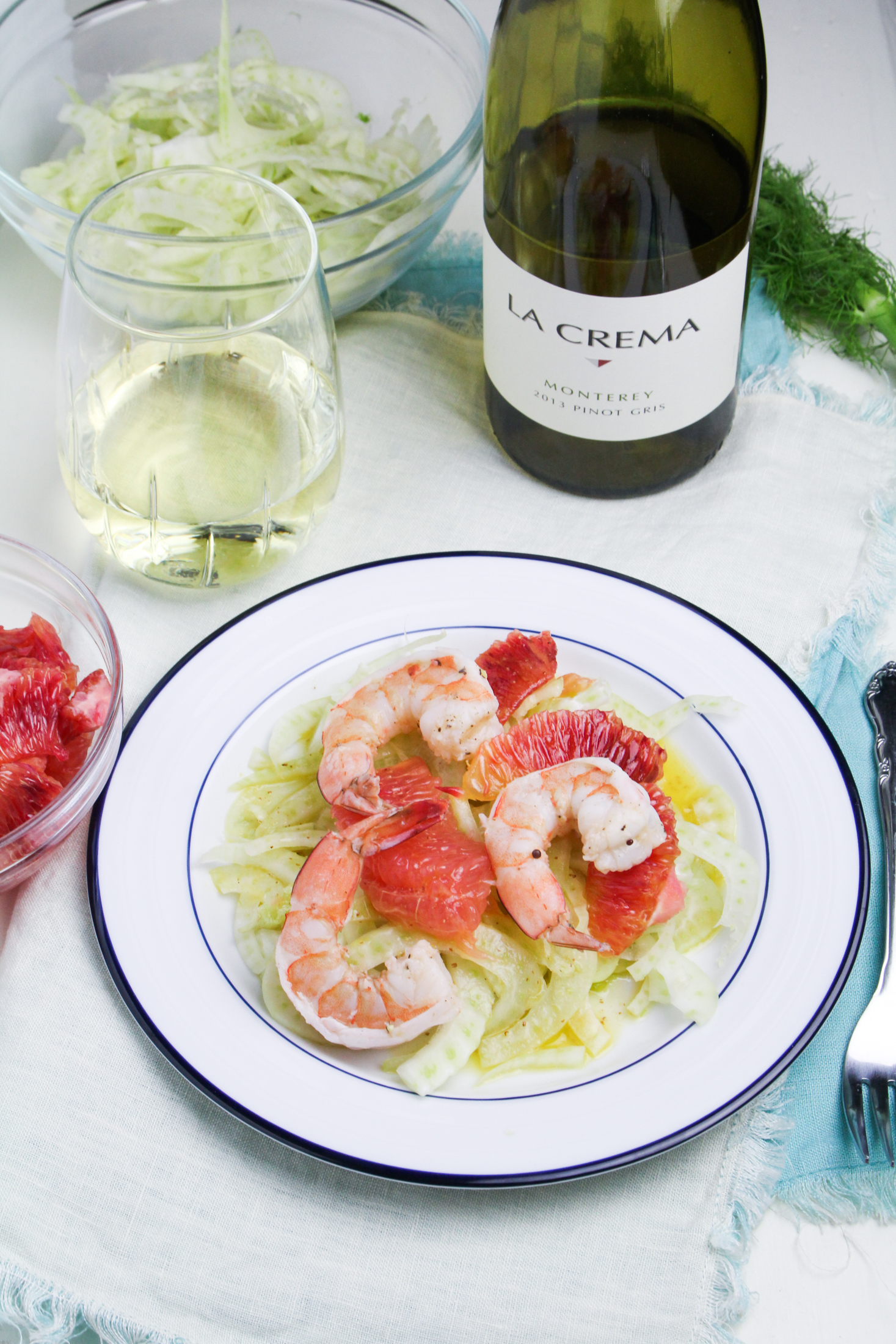 Just a quick hello today to share with you a series I've been working on over the past few months. I've been collaborating with La Crema Wines to come up with three winter salads – salads that are healthy and fresh dishes but still hearty enough to make a filling meal on a cold night.  It's tempting to eat comfort food all winter long – it's what we crave! – but I find that keeping my diet balanced (e.g. following that bowl of cheesy, comforting pasta at lunch with a lighter salad at dinner) can help me stay feeling energized and motivated.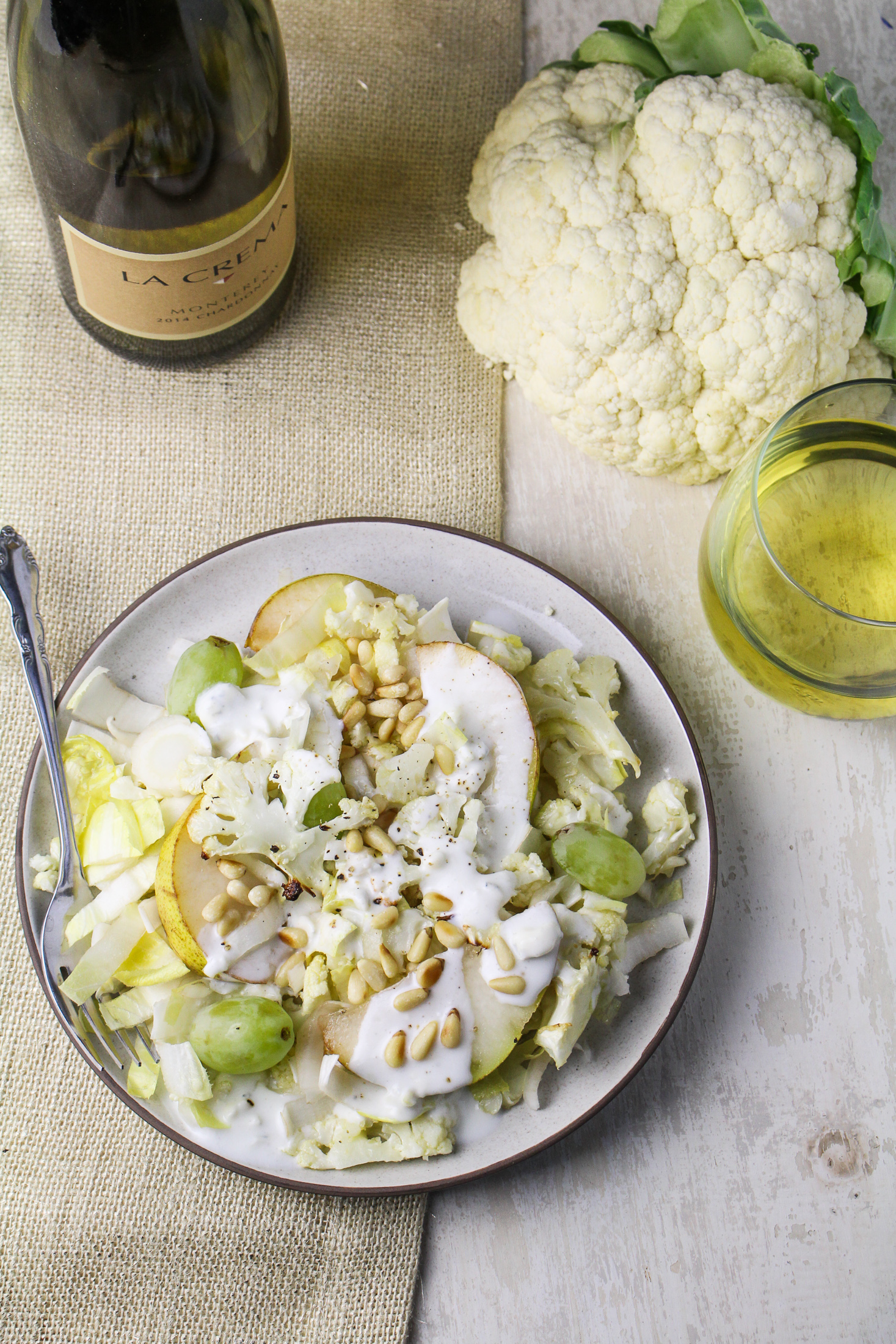 The first salad in the series is an all-white stunner. Roasted cauliflower, crunchy Belgian endive, sweet pears, grapes, and toasted pine nuts all come together with a blue cheese and buttermilk dressing to hit all the notes a salad needs: savory, bitter, sweet, and rich. I served this one with a glass of La Crema Monterey Chardonnay, which has a buttery richness that complements the funky blue cheese and bitter endive really nicely. Find the recipe here.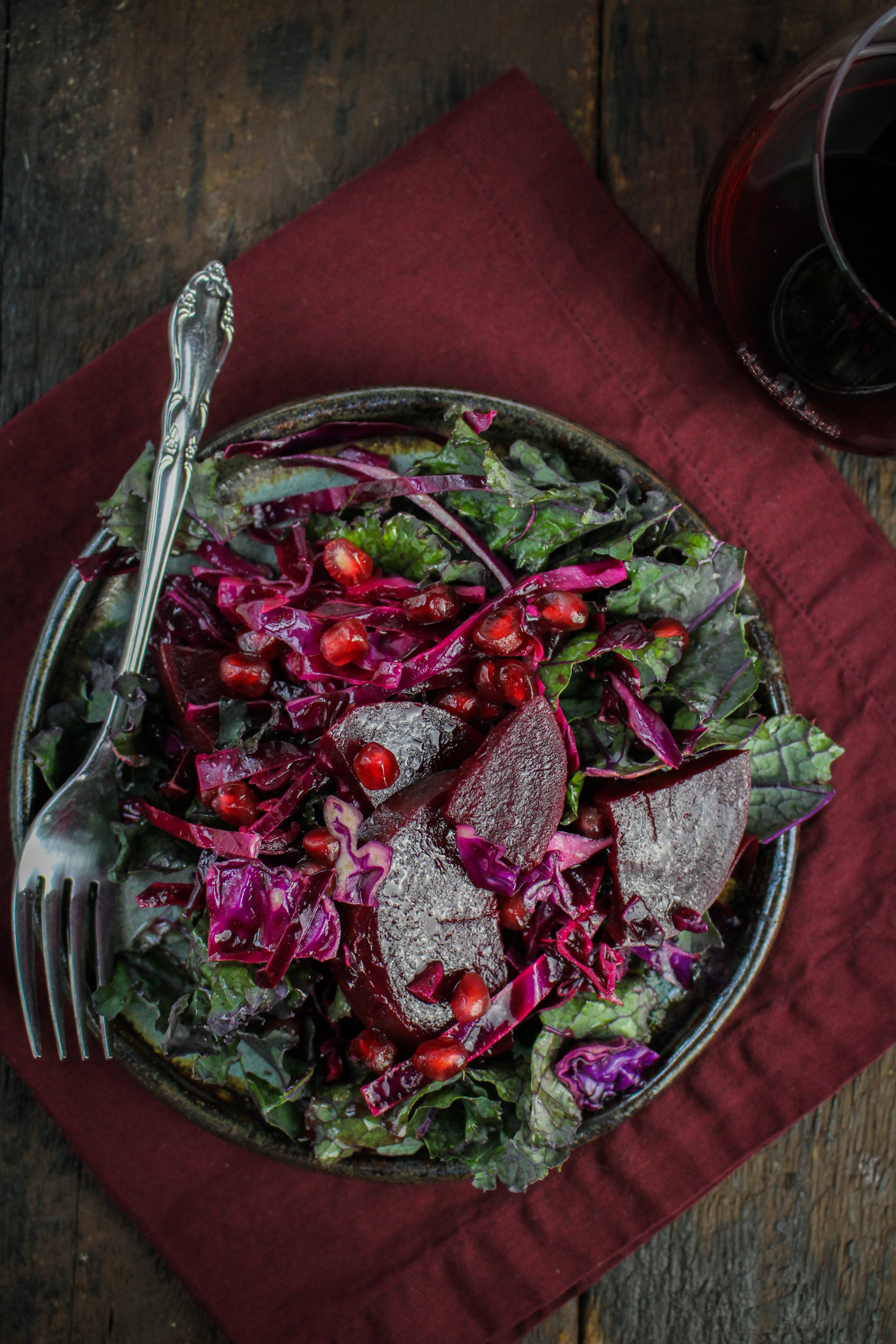 Sticking with the monochrome theme, the next salad is a festive mix of red fruits and veggies. With Russian red kale, beets, red cabbage, fresh pomegranate seeds, and balsamic vinaigrette, it's tangy, juicy, and really good for you. Served alongside a glass of La Crema Sonoma Coast Pinot Noir, it makes a light lunch or dinner that will leave you satisfied without feeling bogged down by heavy carbs and dairy. Find the recipe here.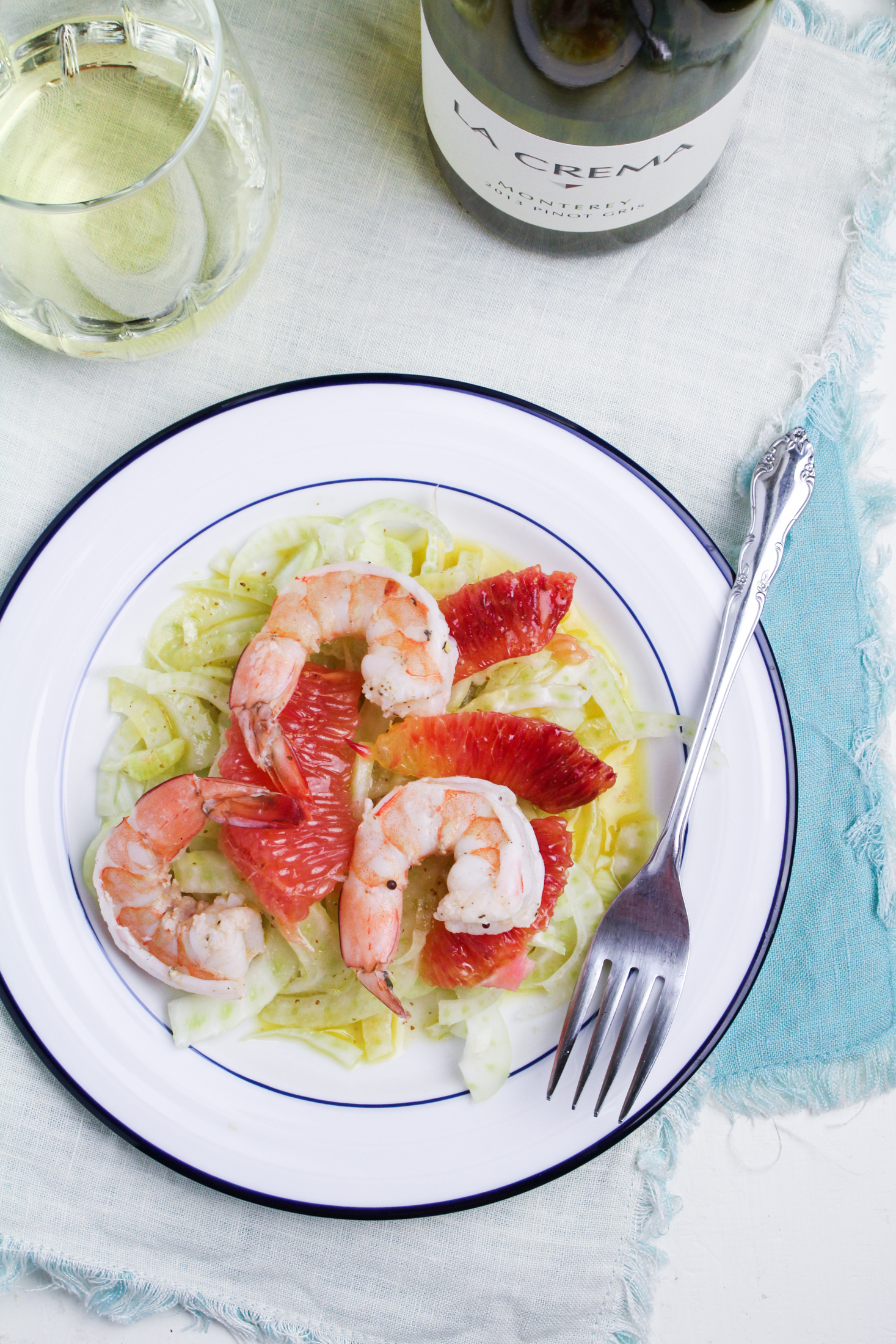 The last salad in the series, and my favorite, celebrates sweet, juicy January citrus – such a welcome relief in the middle of the winter. This salad, featuring grapefruit, blood orange, fennel, and white-wine poached shrimp, is super simple, but still very flavorful, light, and satisfying. The rich and buttery shrimp offset the fresh tang of the citrus and the faintly sweet crunch of the fennel. Serve this salad with a glass of La Crema Monterey Pinot Gris. Its clean brightness and slight acidity are the perfect match for the tangy flavors of the salad. Find the recipe here. 
Like what you just read? Subscribe to Katie at the Kitchen Door in the box on the right, on Feedly or Bloglovin', or follow along on Facebook, Twitter, Pinterest, Instagram, or Google+. Thanks for reading!
This is a sponsored conversation written by me on behalf of La Crema. The opinions and text are all mine.
1