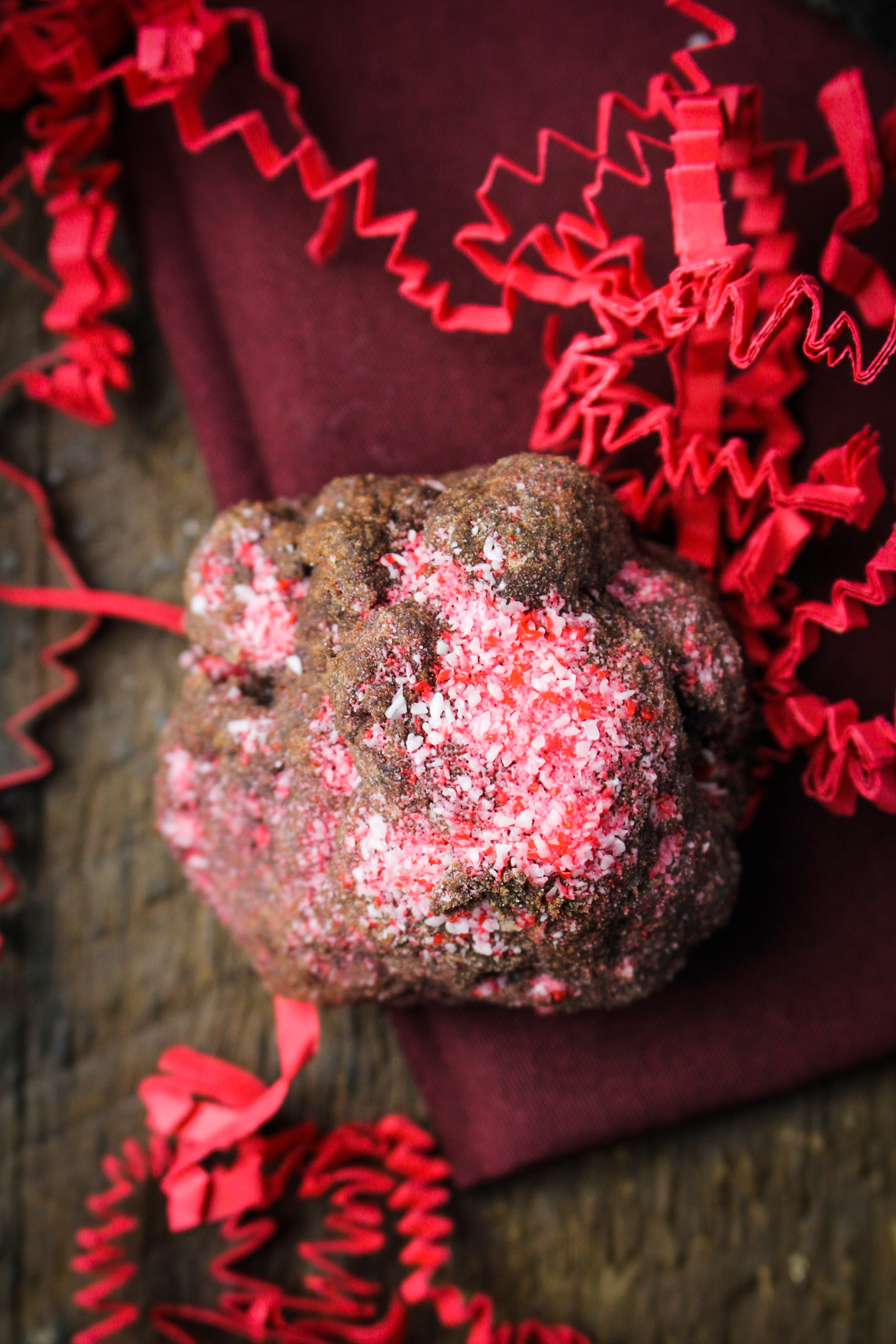 Every year I seem to end up posting Christmas recipes just days before Christmas is here. December is a busy month, and although I have the best of intentions to share delicious, festive recipes with you all month long, I always seem to get overwhelmed by the whirl of wrapping up projects and preparing for all the events and tasks that go along with the holidays. So here I am, two days before Christmas, with three Christmas cookie recipes for those of you who are planning on some last minute baking or some really early planning for next year.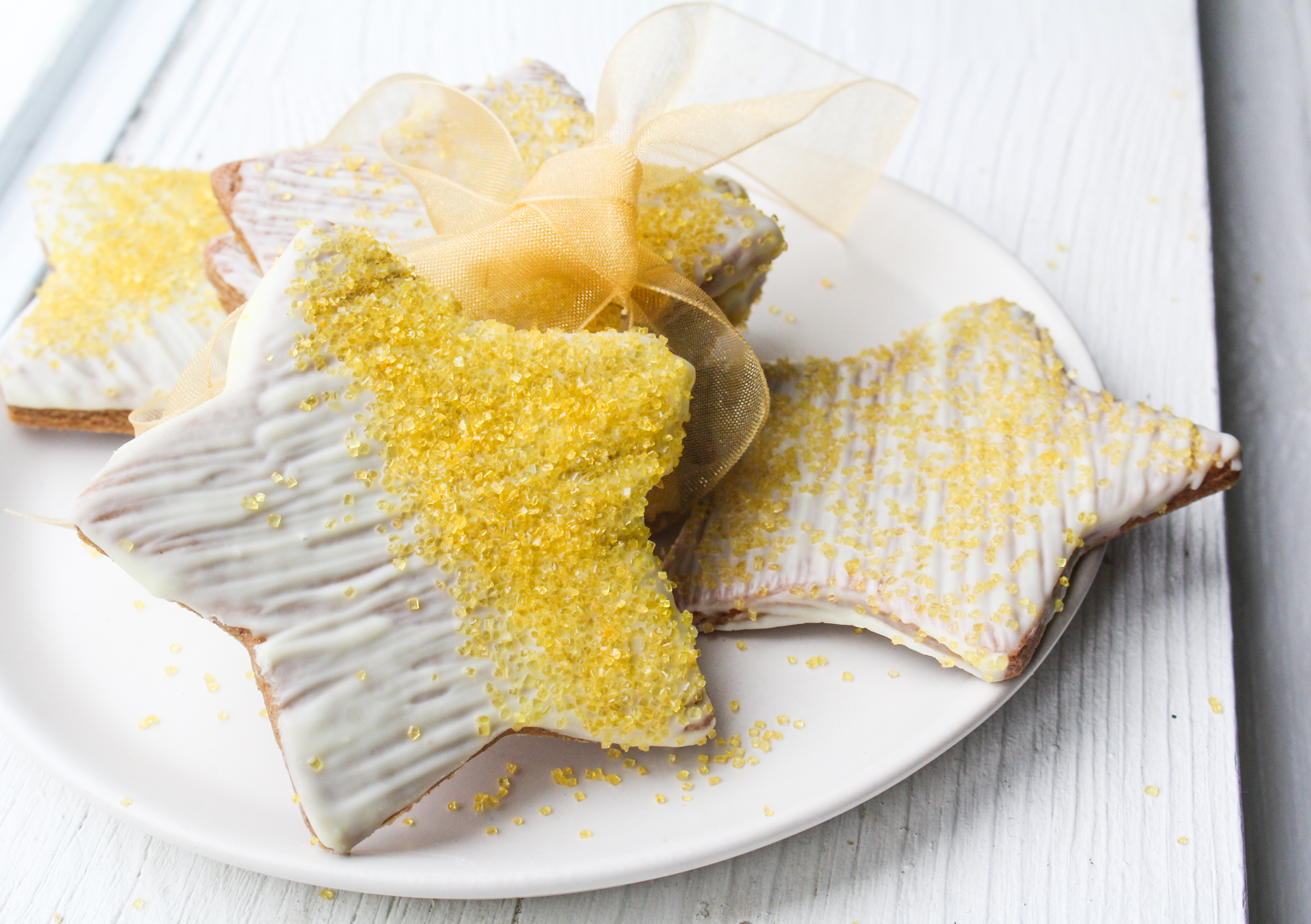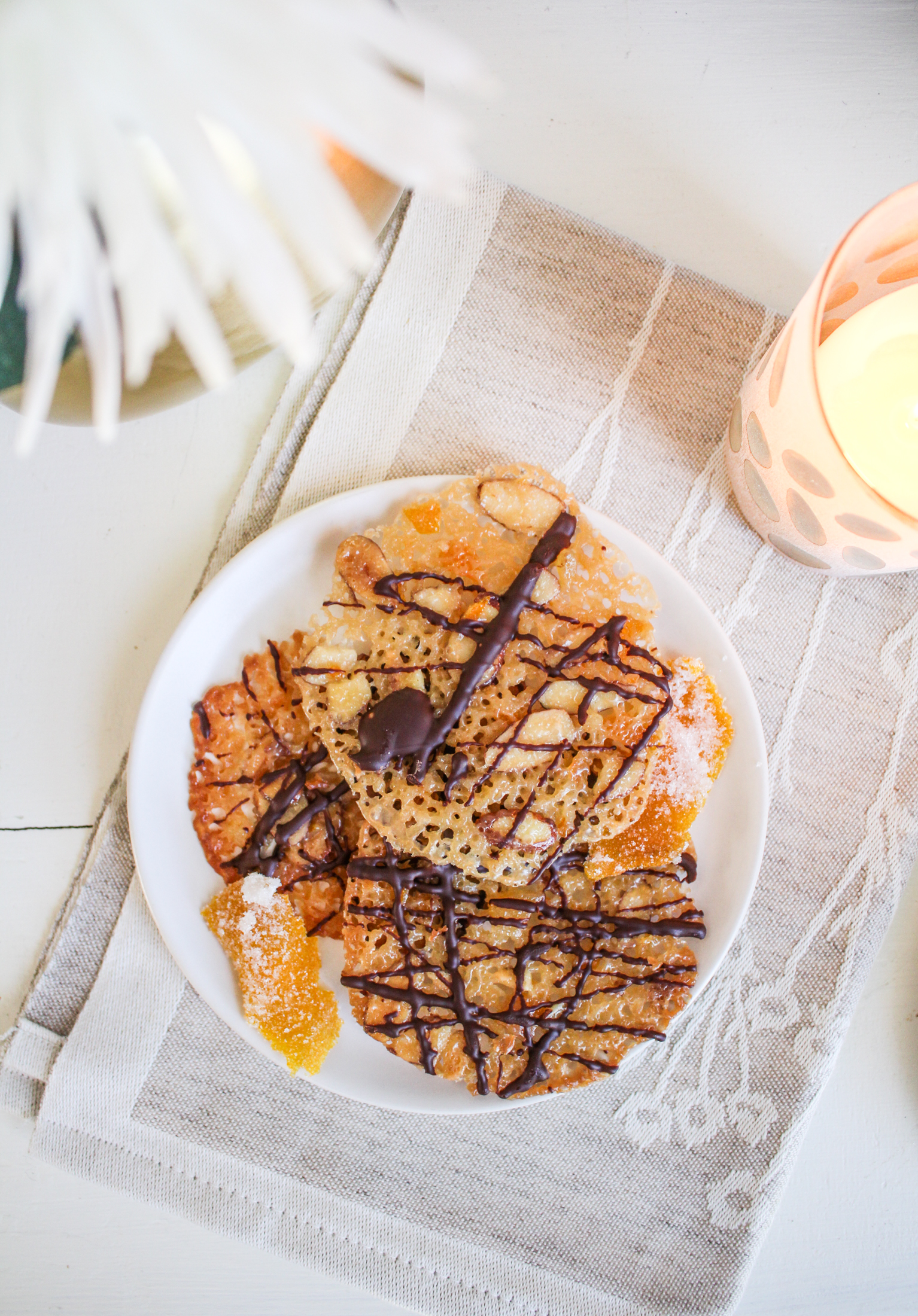 Actually, if I'm being fully honest with you, this year is a bit different. I've been carving out more time to prepare for Christmas and here I sit, two days to go, with all my presents purchased and wrapped, three kinds of cookies in the freezer, two Christmas movies (and four of six Star Wars movies) watched, one party successfully thrown and several others attended. In fact, I've had these cookies baked and photographed for the past few weeks, I've just been having trouble finding the right words to accompany them. I'm trying to be more purposeful with the words I share on this space – less fluff and more meaning, and better use of the excellent education I've been so fortunate to receive (looking back at hastily written posts makes my former straight-A English student self cringe).
Earlier versions of this post, the ones that went unpublished and sounded eerily reminiscent of past Christmas posts, were filled with thoughts of stress and to-do lists and cold dark days, which is so counter to the idea of Christmas spirit that I couldn't bring myself to publish them. But I woke up this morning, the first morning of my brief 5-day vacation, knowing what I wanted to say. So here it is: Rest. Take a deep breath. Stop worrying and enjoy being with the people you love, just for the next few days. Throw out your to-do list and congratulate yourself for everything you've already done. Celebrate Christmas with a calm and joyful heart. Drink a little too much wine or have an extra cookie and don't stress about a few extra pounds. Take a break, because next year will be here before you know it and you need to rest every once in a while. I write these things with myself in mind more than anything – it's so easy for me to forget to enjoy myself, even when I'm in the midst of something that should be a wonderful experience. So for the next few days, I'm going to focus on just that – enjoying myself.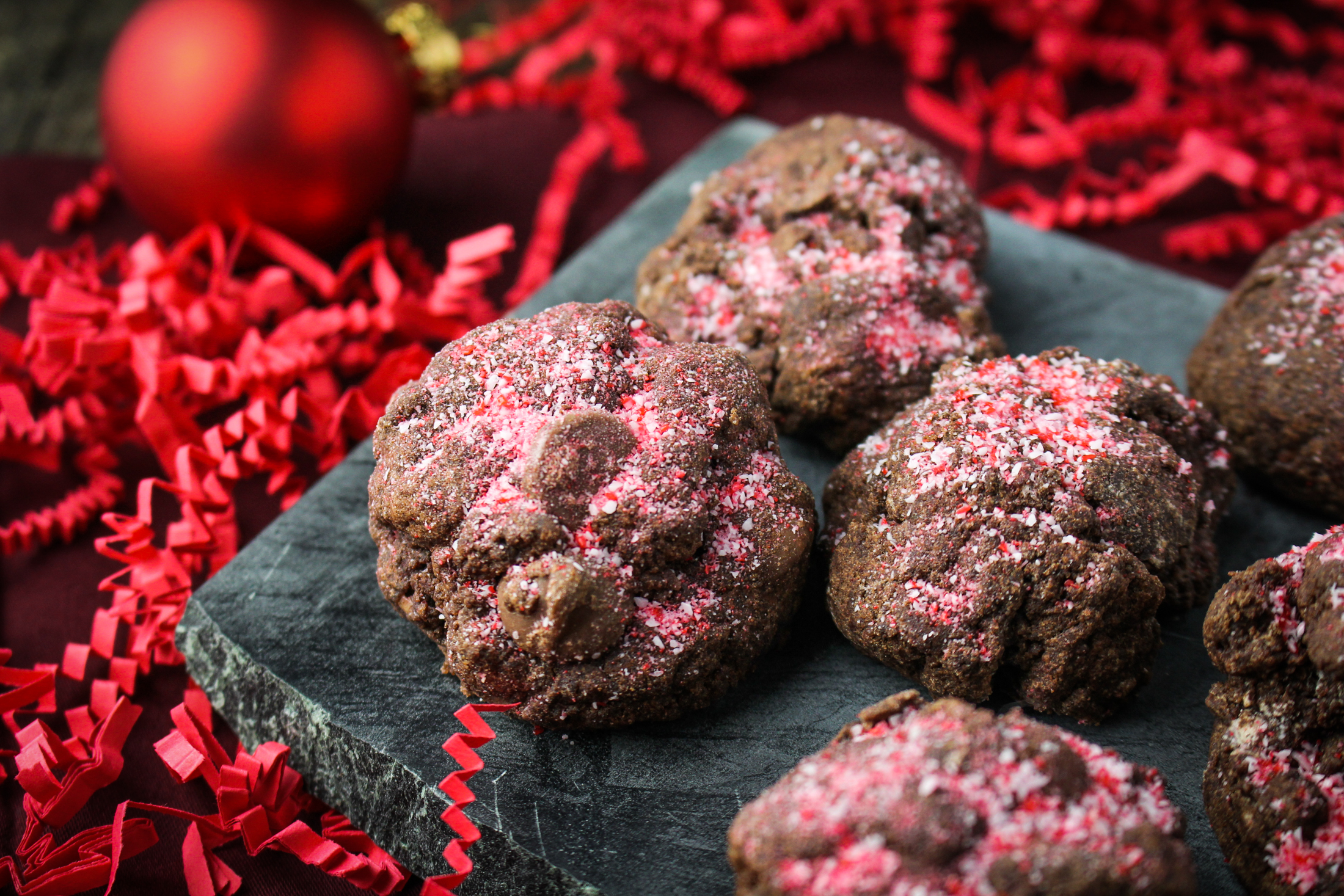 And because I promised you cookies, here's three. First, chocolate peppermint snowballs, dotted with chocolate chips and rolled in crushed candy canes. Second, soft and gently-spiced speculoos stars, dipped in white chocolate and colored sprinkles. Third, delicate, lacy florentines with candied orange peel, candied ginger, almonds, and a drizzle of dark chocolate, the most elegant holiday cookies you'll put on your table. They're all lovely, although I have a soft spot for the speculoos, which are like a gentler version of gingerbread. And with that, I'm signing off for a few days, hopefully to take my own advice and come back feeling refreshed and calm. Merry Christmas!
Like what you just read? Subscribe to Katie at the Kitchen Door in the box on the right or on Feedly or Bloglovin', or follow along on Facebook, Twitter, Pinterest, Instagram, or Google+. Thanks for reading!
Peppermint Snowballs
Recipe adapted slightly from Bon Appetit. Makes about 36 cookies.
8 oz. bittersweet chocolate, roughly chopped
1 1/2 oz. unsweetened chocolate, roughly chopped
1 stick butter, cut into quarters
1/2 c. finely crushed peppermint candies, plus more for decorating
6 TBS sugar
3 eggs
2 tsp vanilla extract
1 tsp peppermint extract
1 1/2 c. flour
3/4 tsp baking powder
3/4 c. milk chocolate chips
Place bittersweet chocolate, unsweetened chocolate, and butter into a medium saucepan. Heat over low heat, stirring, until chocolate and butter are completely melted. Remove from heat and stir in 1/2 c. crushed peppermint candies and sugar. Cool to room temperature, stirring occasionally.
Whisk eggs into chocolate mixture one at a time, then whisk in vanilla extract and peppermint extract. In a medium bowl, combine flour and baking powder, then stir into chocolate mixture. Stir chocolate chips into mixture. Cover batter and chill for 30 minutes, or until easy to roll into firm balls.
Preheat oven to 325°F. Roll cookie dough into balls that are approximately the size of a ping pong ball. Place on cookie sheets and bake until puffed and cracked on top, about 15 minutes. Remove from oven and let stand for 5 minutes, then sprinkle with additional crushed peppermint candies or powdered sugar.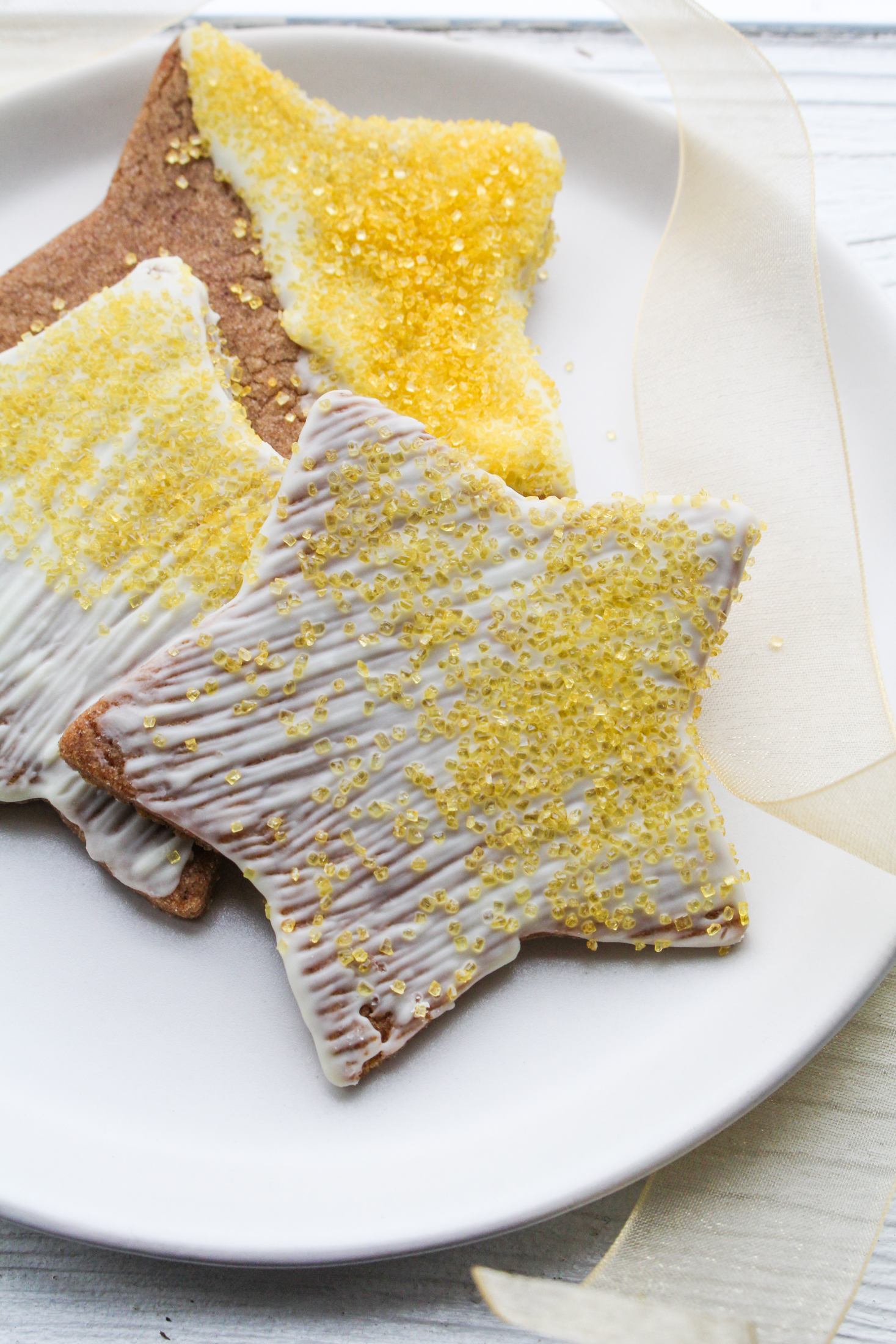 White-Chocolate Dipped Speculoos Stars
Recipe adapted slightly from Bon Appetit. Makes about 36 cookies.
2 c. flour
1 TBS ground cinnamon
1 1/2 tsp ground ginger
1/2 tsp ground cloves
1/2 tsp baking powder
1/2 tsp salt
1 1/4 c. dark brown sugar
1 stick butter, room temperature
1 egg
4 oz. high quality white chocolate, cut into pieces
colored sugar sprinkles
In a large bowl, whisk together flour, cinnamon, ginger, cloves, baking powder, and salt. Set aside. In another bowl, beat brown sugar and butter until fluffy. Beat in egg. Add flour mixture to wet ingredients a few scoops at a time, beating to incorporate flour between additions. Dough will be slightly dry. Divide dough in two, flattening into two large rectangles. Wrap each rectangle in plastic wrap and refrigerate 1 hour.
Preheat oven to 350°F. Lightly flour a work surface and roll out one of the dough rectangles to about 1/4 inch thick. Use cookie cutter to cut out stars and transfer to a baking sheet lined with parchment paper. Repeat with remaining dough, re-rolling dough as necessary. Bake cookies until edges begin to darken, about 8 minutes. Transfer to a rack to cool.
Melt the white chocolate in the microwave on low power, stopping to stir every 20 seconds, until the chocolate is runny. Do not overheat or chocolate will seize and you will need to start over. Brush or drizzle the chocolate onto the cookies, then sprinkle with the colored sugar. Let chocolate cool, then store the cookies between waxed paper sheets in the fridge or freezer until ready to serve.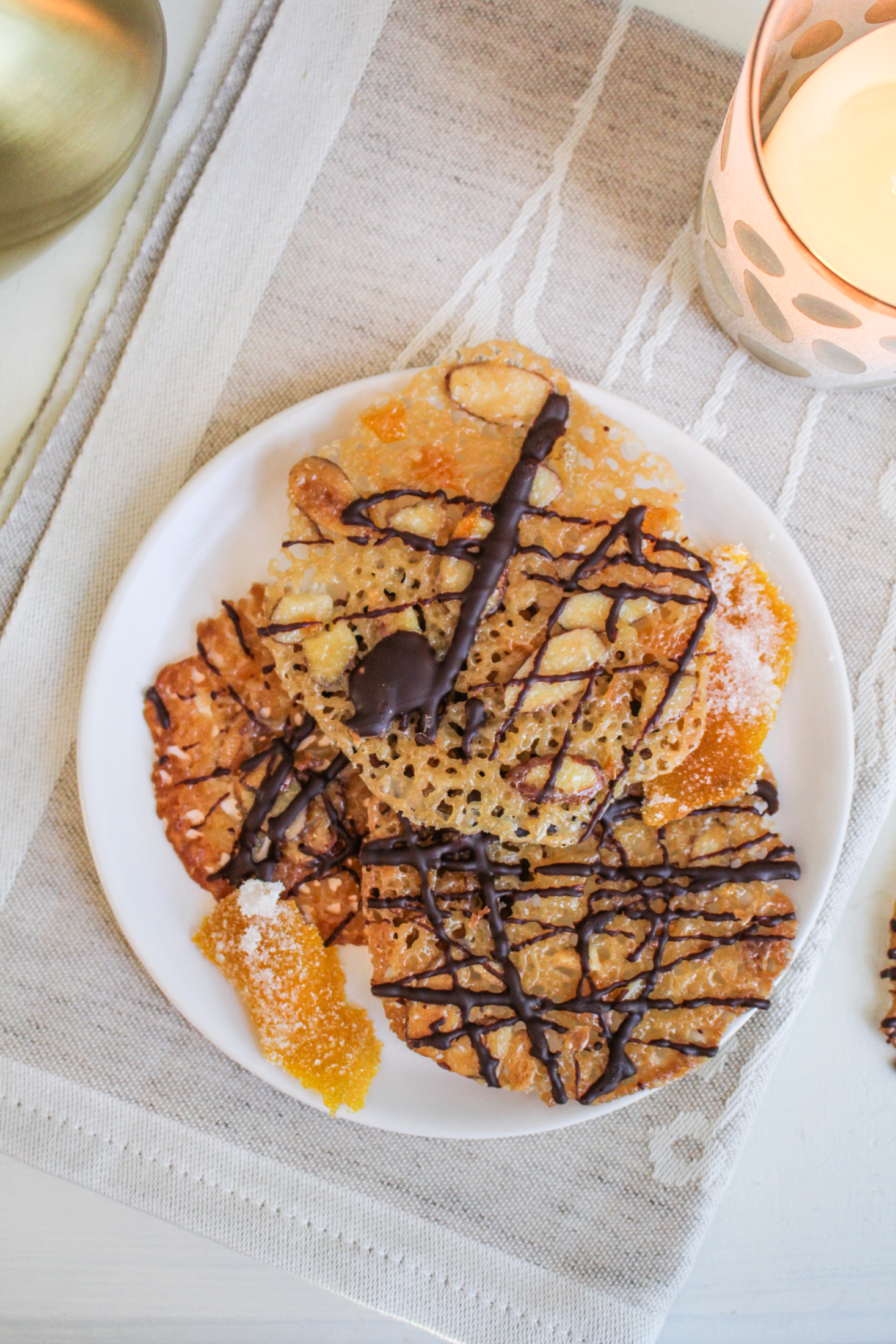 Chocolate-Dipped Orange and Ginger Florentines
Adapted from Bon Appetit. Makes 30.
3 oranges, scrubbed
1 c. plus 4 TBS sugar, divided
1/2 c. water
1/2 c. plus 2 TBS heavy cream
1/4 c. brown sugar
2 TBS butter
2/3 c. sliced almonds, toasted
1/4 c. flour
2 TBS finely chopped crystallized ginger
4 oz. bittersweet chocolate, chopped
To make the candied orange peel, peel the orange using a vegetable peeler, being careful to remove only the orange part of the peel and not the white pith. Finely chop enough of the orange peel to measure 1 TBS and set aside for the cookie batter. Place the remaining peel in a saucepan and cover with water. Bring to a boil, cook for 2 minutes, then drain. Add 1/2 cup sugar and 1/2 cup water to the orange peel and bring to a boil, stirring frequently. Boil for 5 minutes, then drain, reserving the orange syrup for another use. Sprinkle 2 TBS of sugar on a plate or other flat surface, and transfer the candied peel to the sugar. Sprinkle another 2 TBS of sugar on top of the peel. Let dry for 20 minutes, then roughly chop enough candied peel to measure 2 TBS.
Preheat the oven to 350°F. Line two baking sheets with aluminum foil and spray generously with cooking spray (this is very important, as cookies will stick to aluminum foil if not prepared properly. You can also use silpat mats but you will need to let cool for longer before removing the cookies).
In a medium saucepan, combine cream, remaining 1/2 cup sugar, brown sugar, and butter. Bring to a simmer, stirring constantly, then add the 1 TBS of reserved un-candied orange peel, the 2 TBS of candied orange peel, the toasted almond, crystallized ginger, and flour. Bring to a boil, stirring constantly, then remove from the heat.
Use a tablespoon to scoop the warm batter onto the prepared pans, spacing cookies 3 inches apart as they will spread a lot. You can expect to fit about 6-8 cookies per pan. Place pans in the oven and bake until edges begin to crisp, about 10-12 minutes. Slide foil off sheets and cool cookies on foil, then carefully peel the cookies from the foil. Repeat until you have used all the batter.
Place the chocolate in a microwave-safe bowl and melt on low power, stopping to stir every 20 seconds, until the chocolate is runny. Do not overheat or chocolate will seize and you will need to start over. Use a spoon to drizzle the chocolate on top of the cooled florentines. Let chocolate harden then transfer cookies to fridge for storage.
0