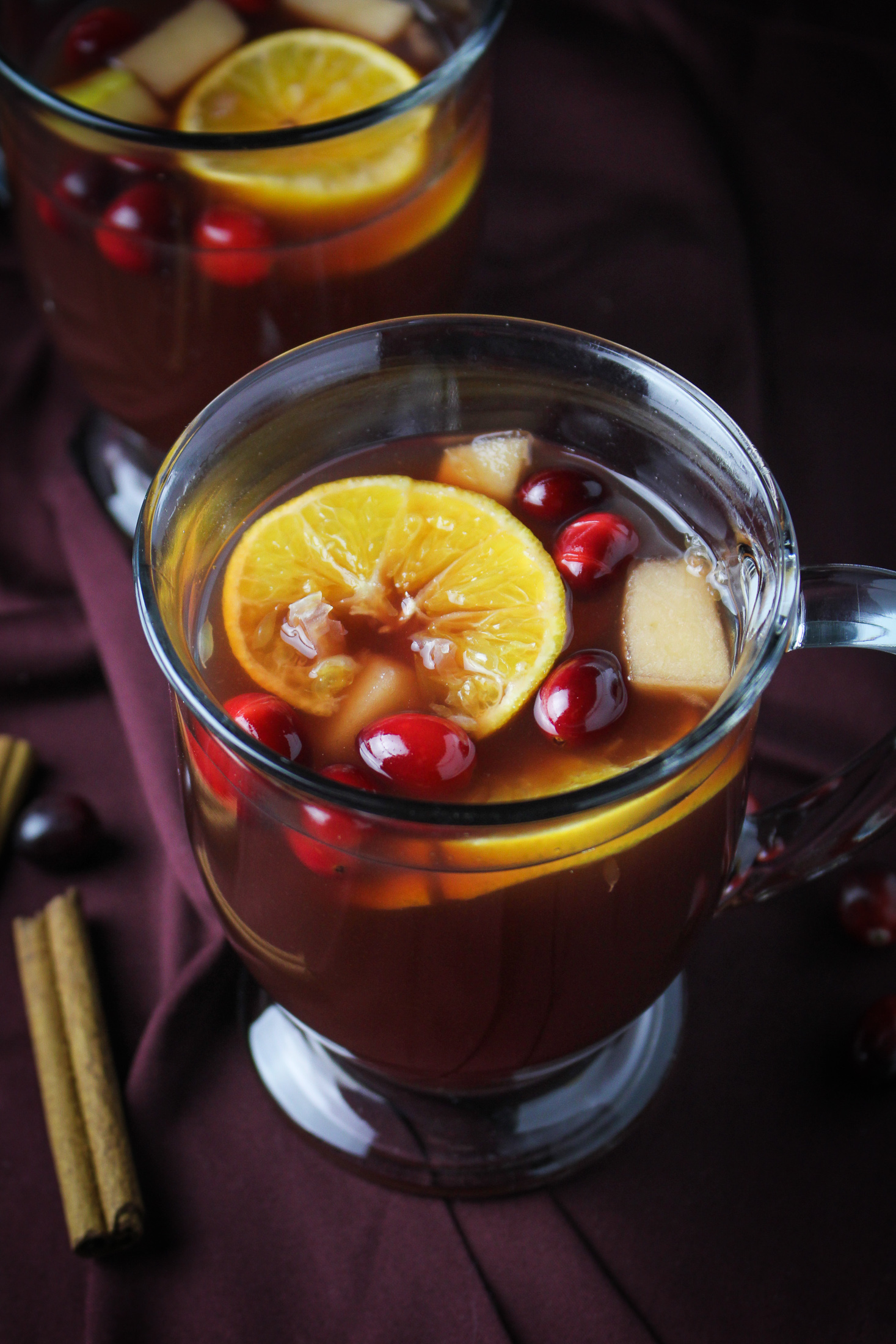 I like this time of year more and more as I get older. I'm not talking about the holiday season. That I've always loved, and actually the holidays seem to become a little more stressful and a little less joyful every year – but I'll save that topic for another day. I'm talking about the time between the holidays, the normal, early winter days.
I typically approach winter with a feeling of dread. January and February are usually so HARD for me – it's dark, the snow and the cold the past few years have been relentless, my skin gets so dry that I can't sleep, and my emotions get all out of whack. Last year I tried to combat it with an end of January trip to the USVI, which helped a little, but February, and even March, to be honest, were brutal. Thankfully, we'll be skipping a solid 6 weeks of that awful deep winter time this year – thanks to my job, it seems I've become a snowbird at a young age.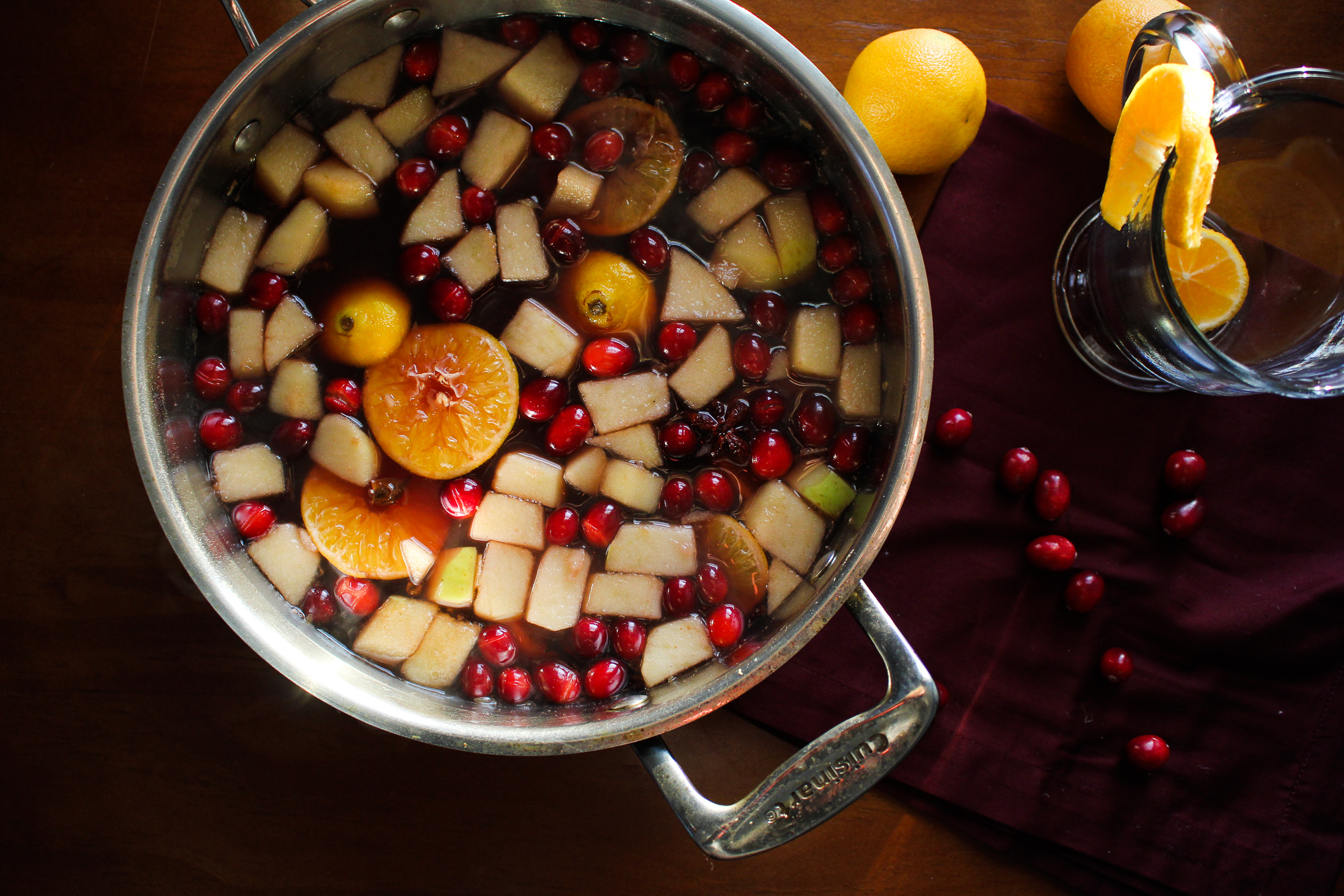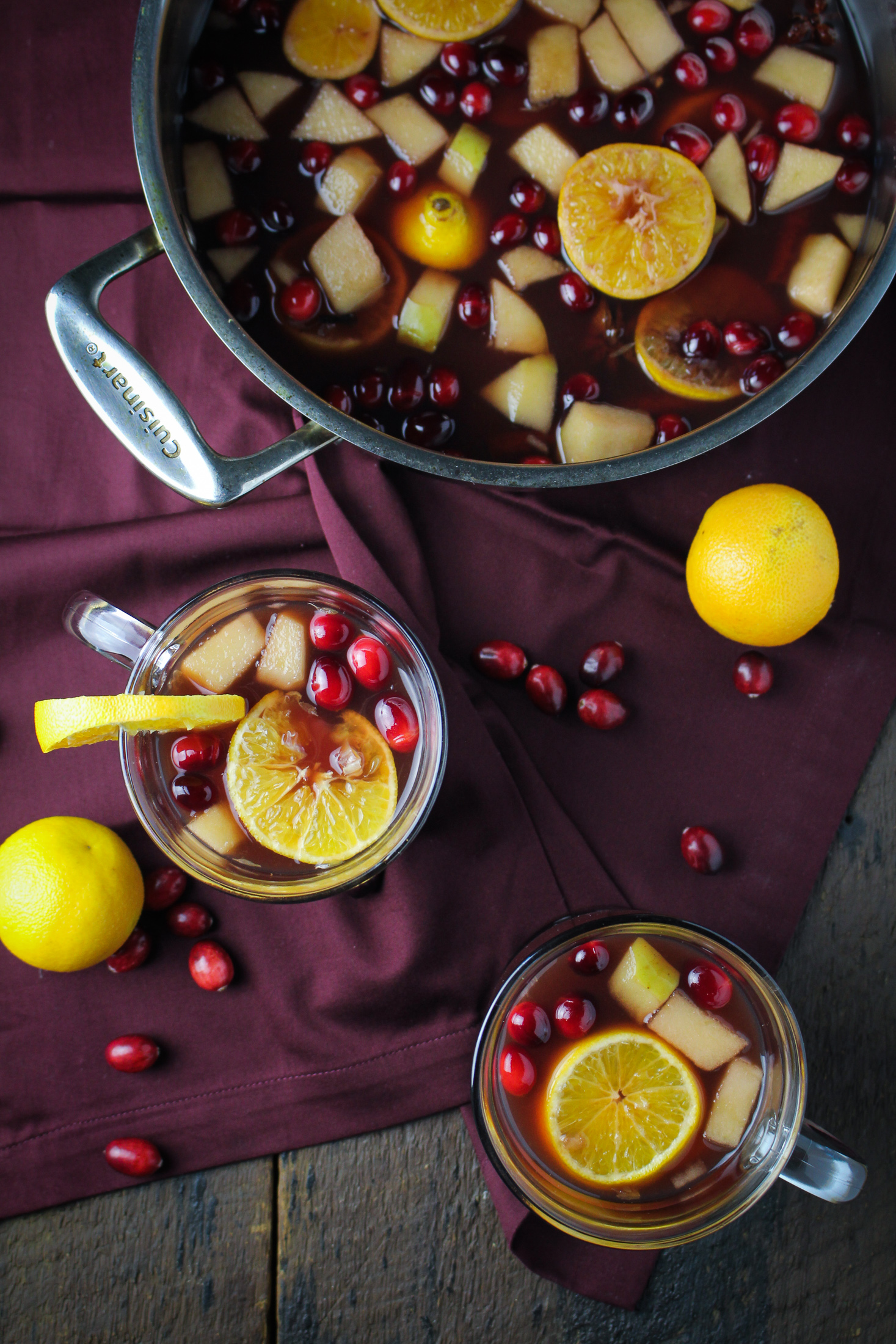 But December is a different story. I vividly remember walking home from work one night in mid-December last year – it was cold, but very bright. After I passed through the hubbub of Harvard Square, it suddenly felt deeply quiet, the kind of quiet that is rare in a city. The kind of quiet that I associate with being in the woods, with a soft blanket of snow reflecting the moon into the night. The moon was full, the trees, stripped of their leaves, left stark echos against the blue-black sky. And I realized, all at once, that I love that quiet, that stillness. It's a stillness that only comes with true cold, with the earth settling into sleep. So there is a part of winter that I love, and it felt significant to me to recognize this, to embrace something I was dreading.
These past few weeks I've been experiencing the same thing – a feeling of calm on cold, moonlit evenings, and on brisk, crisply sunny mornings. Enjoying the quiet as I wait for the bus in the early morning light, watching my breath form puffy clouds in front of me. It's a nice counterpoint to the chaotic joy of the holidays.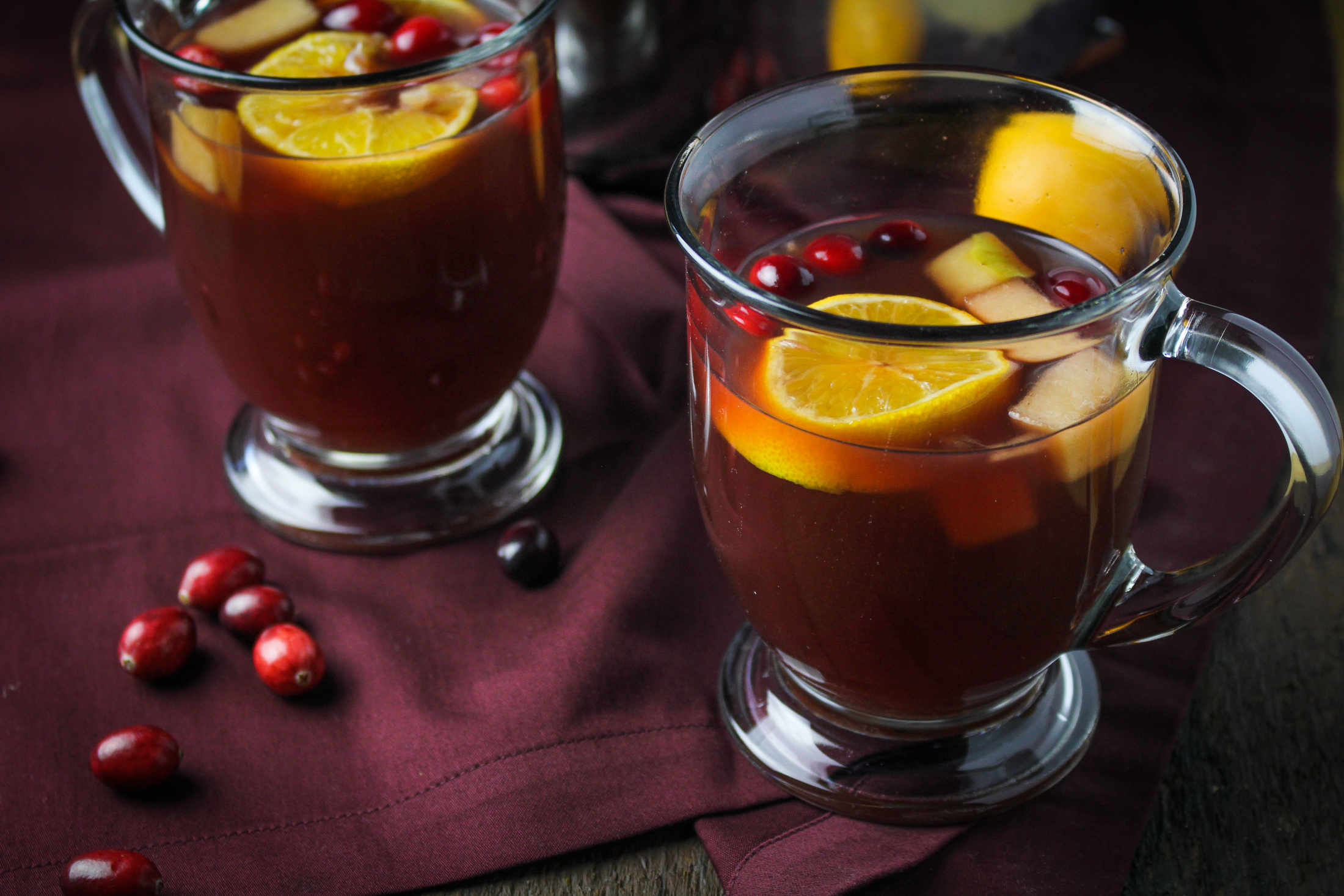 As you may recall, another reason I can get behind winter is warm cocktails. Over the years I've posted a number of my favorite recipes here, like this Burnt Sugar Hot Buttered Rum and this Nutella Melt. Last year I did a little round-up of all my favorite winter cocktails… which it seems I might have to update soon. My first contribution to that list for this season is this Mulled Spiked Cider with Port and Cranberries, which also has a little red wine, apples, and clementines. Like many of my favorite drinks, it's inspired by Maria and Tara's genius book Winter Cocktails, which pretty much becomes a fixture in my kitchen at this time of year. This warm, sweet, boozy drink was the perfect thing to warm us up over the lazy long weekend… and the leftovers are just the thing to look forward to coming home to after a stressful weekday.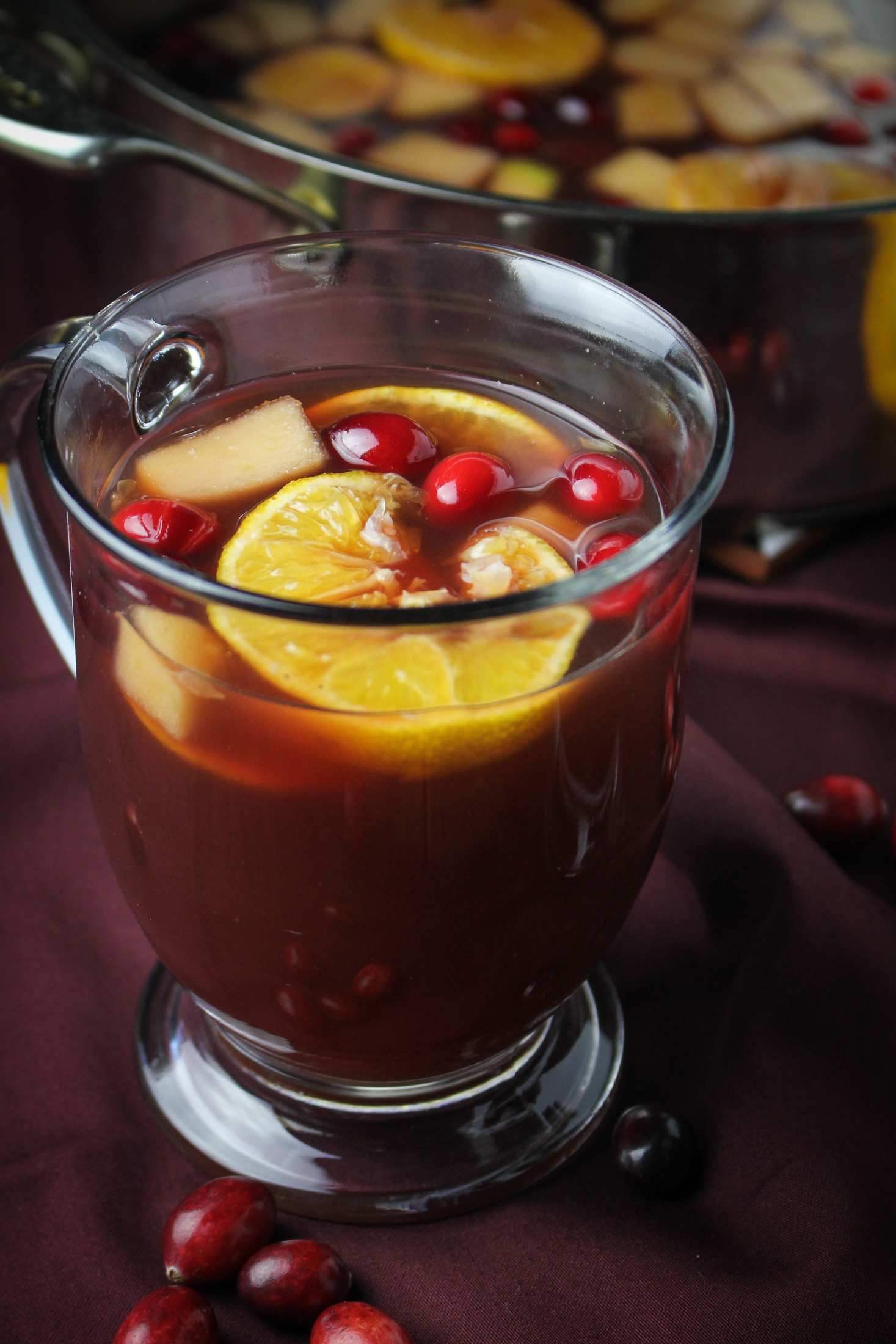 Mulled Spiked Cider with Port and Cranberries
Inspired by Winter Cocktails. Serves 4-6.
2 whole cinnamon stick
2 whole star anise
10 whole cloves
3 c. apple cider

2 clementines, scrubbed and cut into thin slices

1/2 c. fresh cranberries
1 apple, cored, peeled and cut into 1/4 inch cubes
1/4 c. white sugar
2 c. red wine
3/4 c. tawny port
brandy or Bourbon to taste, optional
Add the cinnamon, star anise, and cloves to a large saucepan or dutch oven and toast over medium heat until fragrant, about 1 minute. Add the apple cider, clementines, cranberries, apple, and sugar and gently simmer until fruit is soft, about 10 minutes. Add the red wine and port and continue heating just until the drink begins to steam, then remove from the heat and cover to keep warm. Ladle into mugs to serve, removing any cloves that you see as you do so. Adding a splash of brandy or Bourbon to each if you like your drinks a little stronger!
0