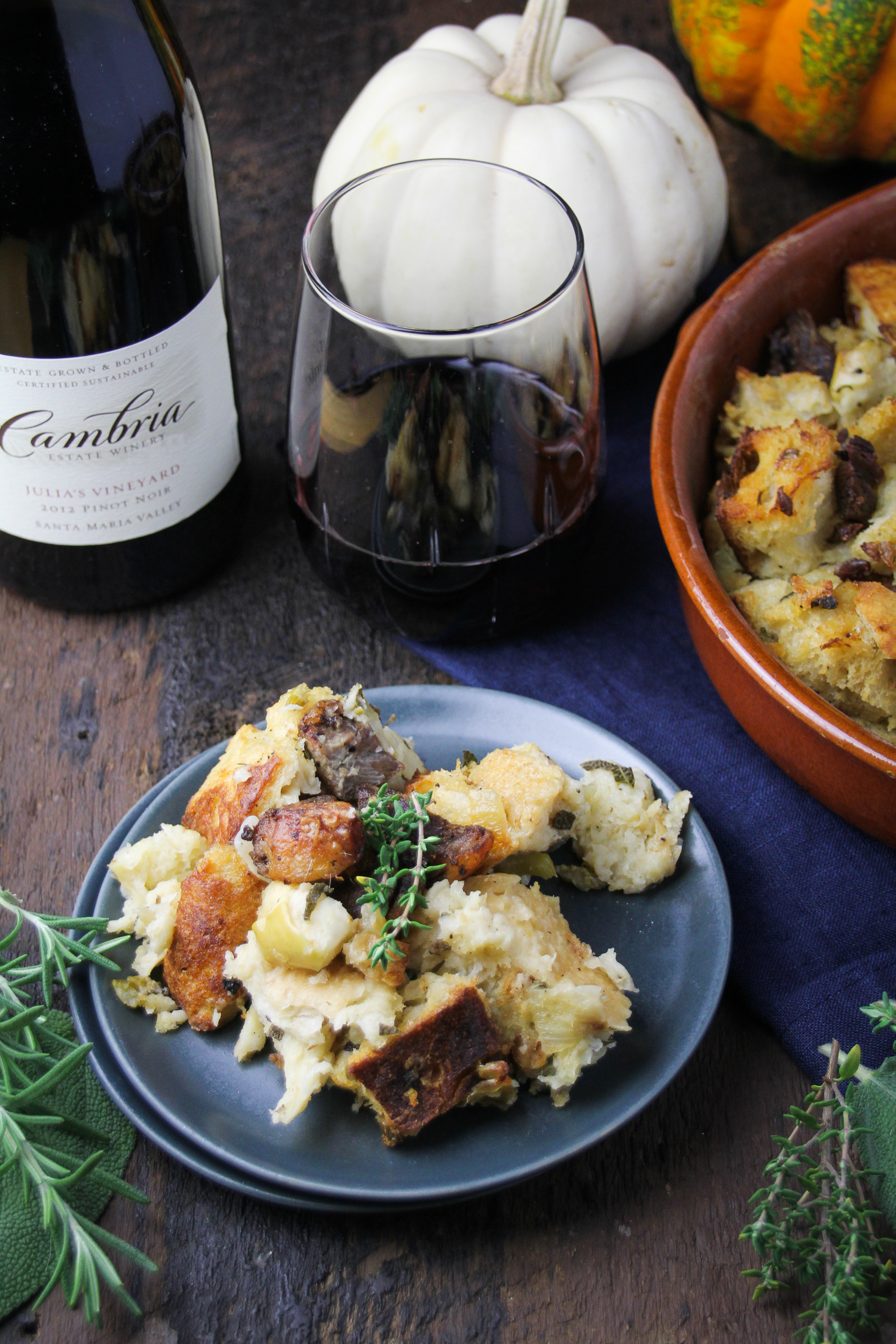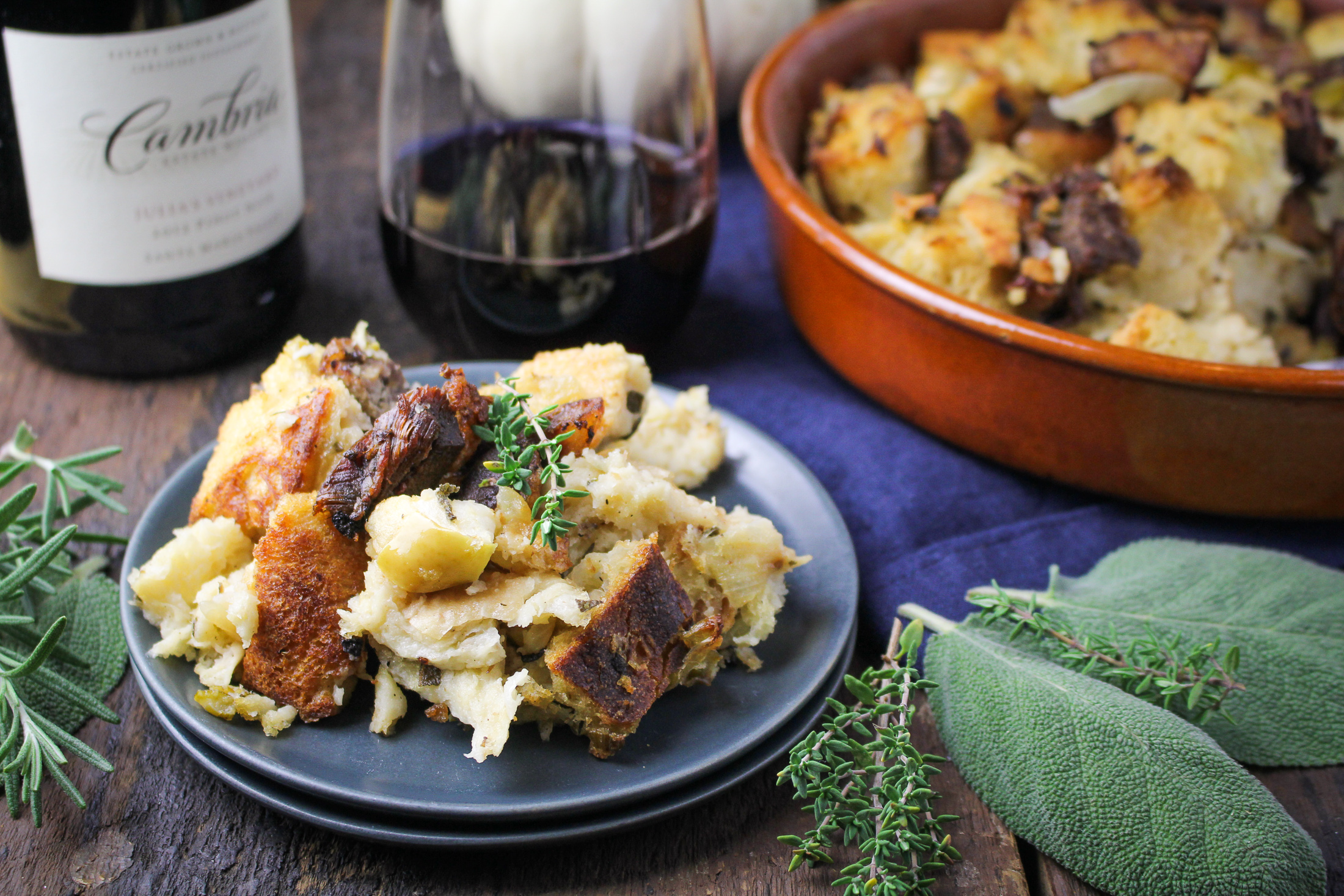 Can you believe there are only 2 more weeks until Thanksgiving? And you know that after that it will be a whirlwind four weeks until Christmas, New Year's and then 2016 will be off and running. I don't mean to diminish the last two months of the year, but it's a season that's both joyous and a little exhausting, making the end of the year fly by.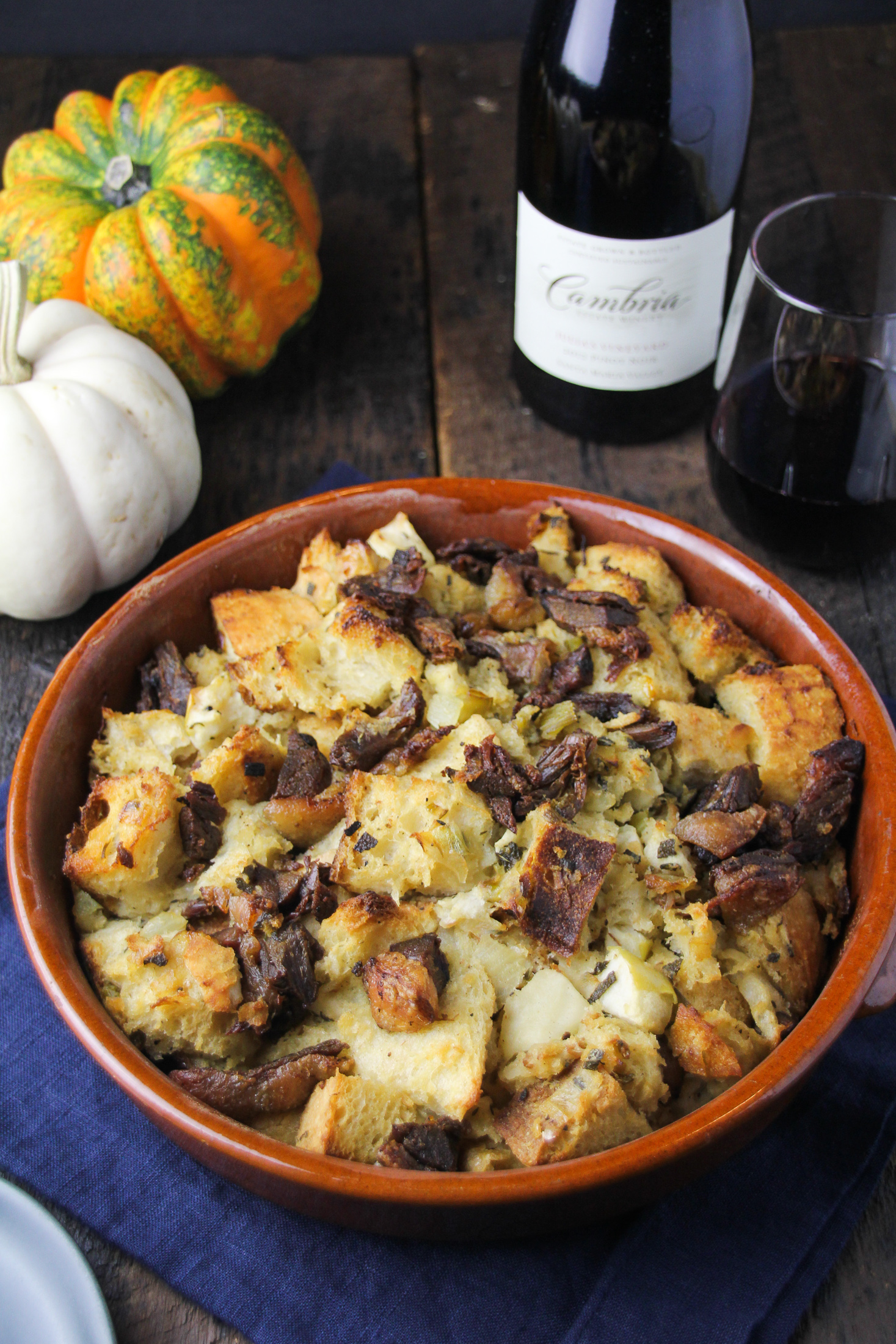 We still go to our parents' houses for thanksgiving, so I'm usually benefiting from other people's good cooking rather than contributing my own. This is perfectly fine with me, as I cook enough the rest of the year – being fed a delicious meal prepared by someone else is a nice treat. Still, there are a few thanksgiving dishes that I like to cook on their own, and this year I'm collaborating with Cambria Wines to bring you a lovely stuffing recipe, featuring rich duck confit and sweet apples. I have to admit, I love store-bought stuffing, but when a homemade version is studded with juicy duck and cider-sauteed apples and flecked with sage and thyme, it's at least equal, if not greater than, the stuff that comes out of a box.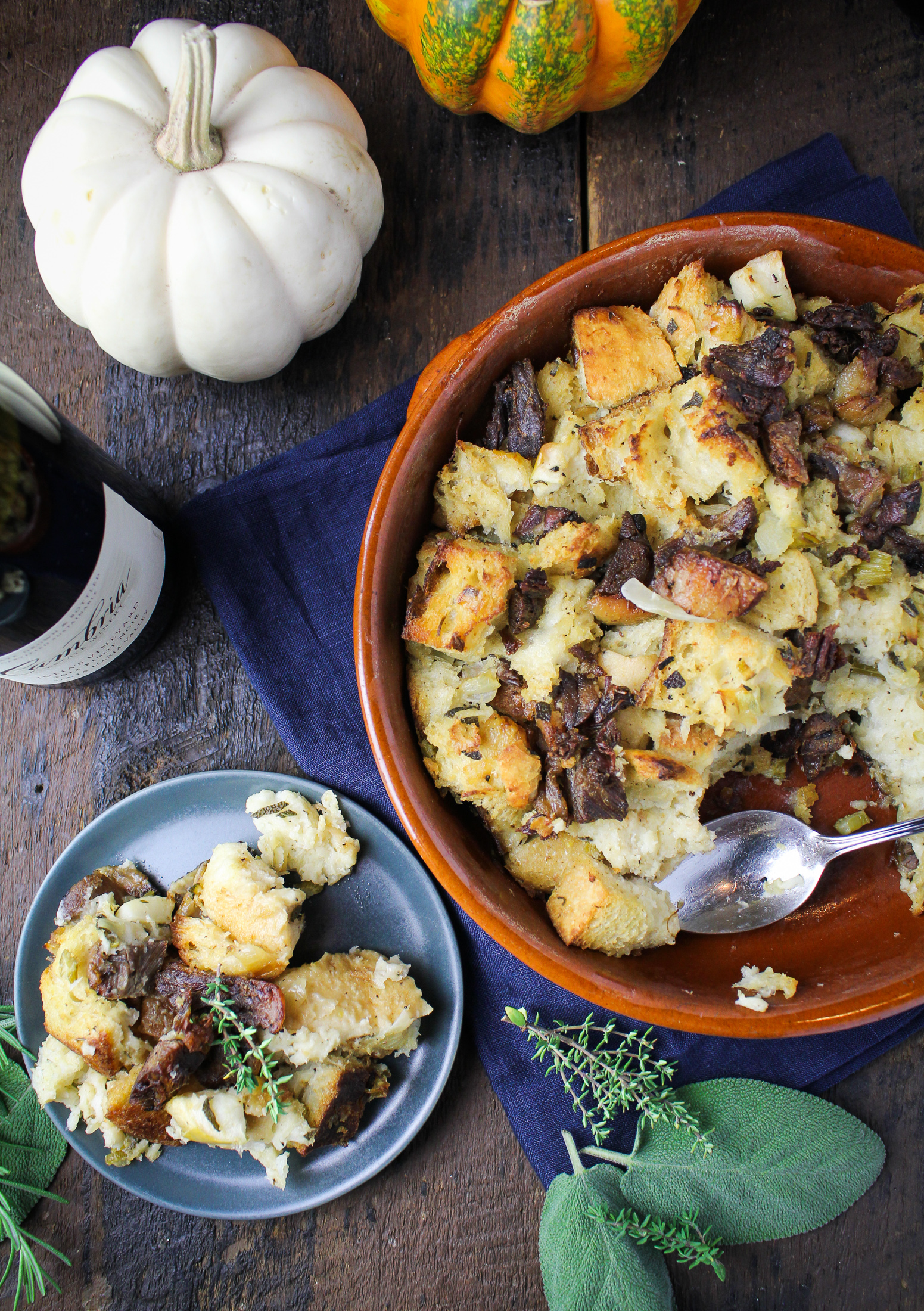 Since duck is a gamey meat, this stuffing pairs equally well with Cambria Pinot Noir or Chardonnay, which is perfect if you're planning on giving your guests multiple wine options on Thanksgiving. For the test run, I went with Cambria Julia's Vineyard Pinot Noir, since it was a cold and rainy night and I was craving a juicy glass of red.
Find the recipes for this Duck Confit and Apple Stuffing over on the Cambria Wines blog!
Disclaimer: This post is sponsored by Cambria Wines. All opinions are honest and my own.
Like what you just read? Subscribe to Katie at the Kitchen Door on Feedly or Bloglovin', or follow along on Facebook, Twitter, Pinterest, Instagram, or Google+. Thanks for reading!
0