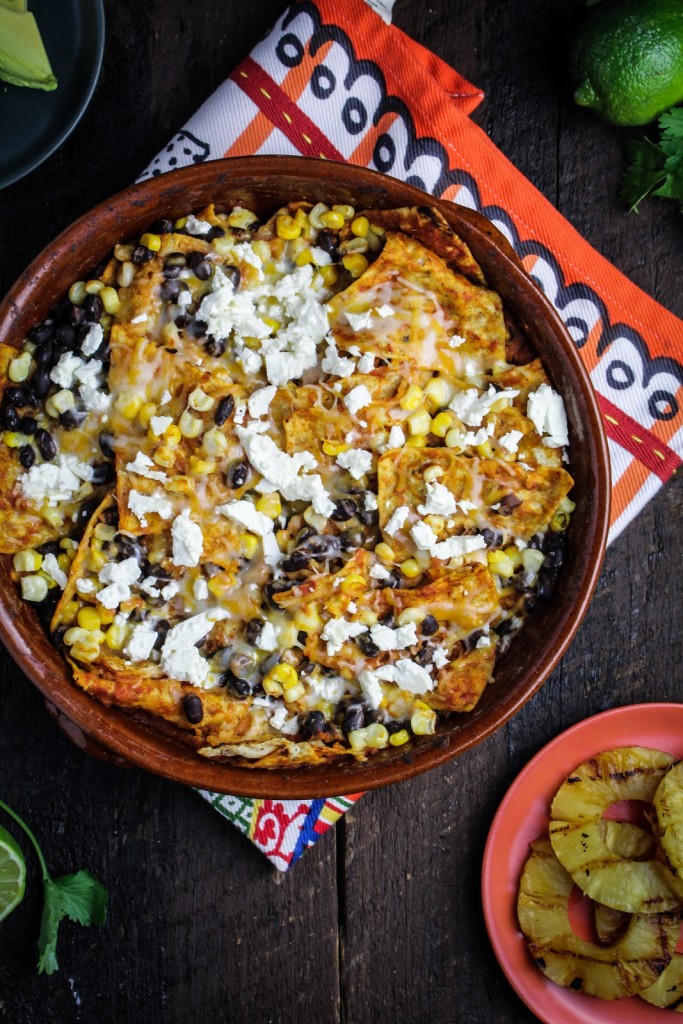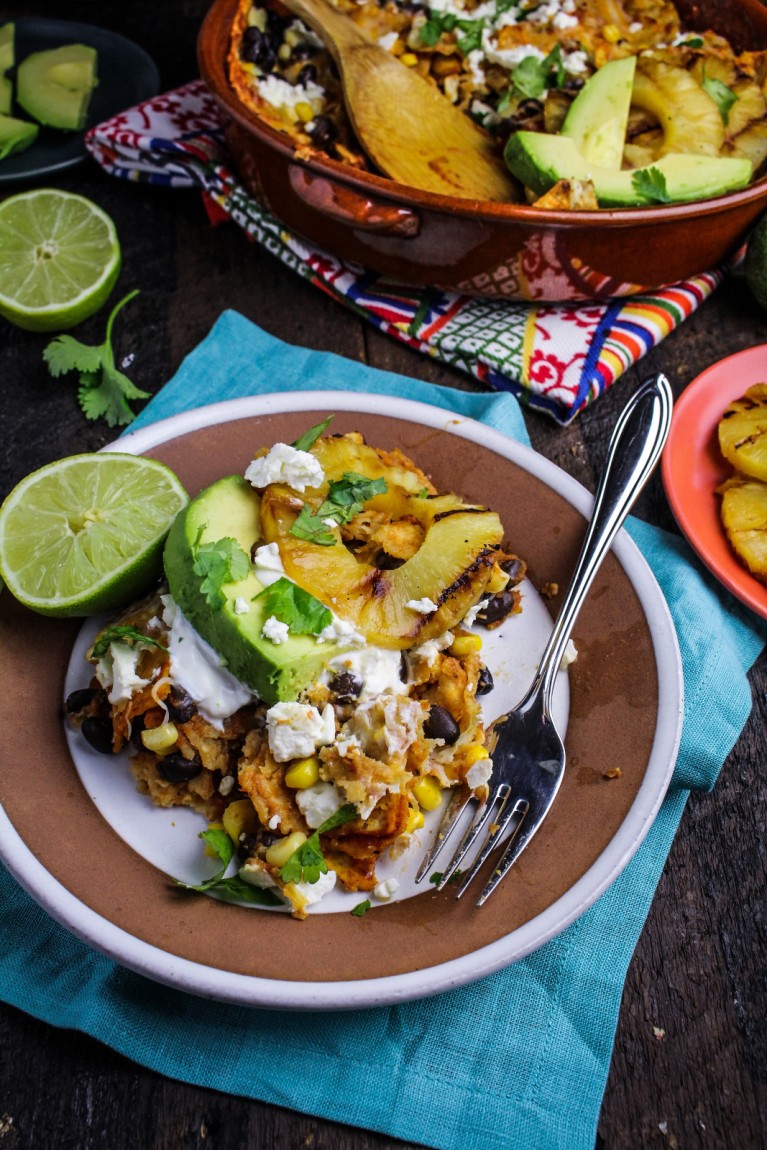 Canned goods are a cheap and easy way to ensure that you always have the foundation of a good, homemade dinner on hand, especially in the winter when fresh produce is more expensive and has to travel much further to get to you (at least for those of us in Northern climes). Like many home cooks, they are an essential part of my pantry – I always keep canned tomatoes and a variety of canned beans on hand, a habit that I picked up in college and that has stuck with me. In my first year with a kitchen, one of my dinner-time staples was a can of black beans mixed with a can of tomatoes, frozen corn, and a variety of spices – an easy, cheap, and nutritious meal for a busy college student.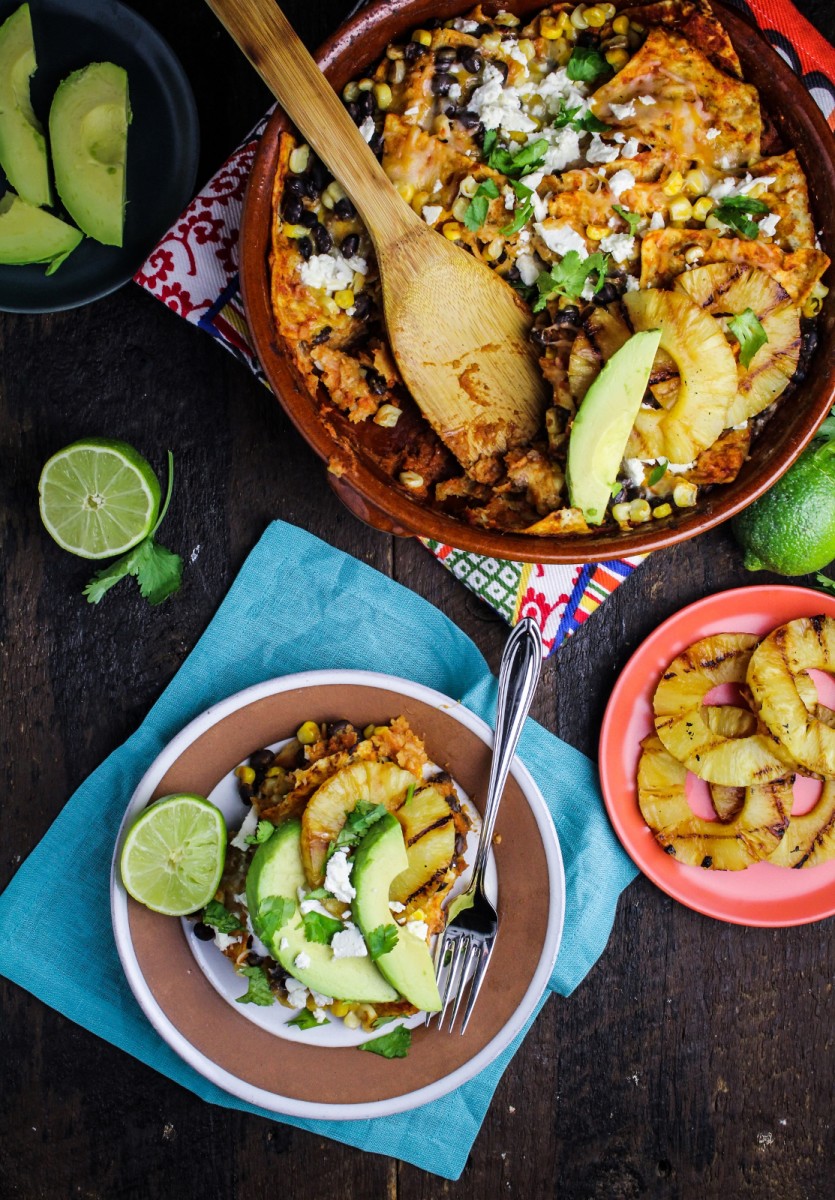 This month, Albertsons and Shaw's are celebrating "National Canned Food Month" by featuring tasty and easy recipes that make good use of canned goods. When they asked me to participate by coming up with a recipe using primarily canned goods, I quickly thought back to my tomatoes-and-beans days. While I'd like to think I've come a long way in terms of the quality and elegance of the meals that I make since then, I do still love that combination. I've elevated it here into Chipotle and Black Bean Chilaquiles, which are topped with cheese, avocado, and grilled pineapple. If you're unfamiliar, chilaquiles are a Mexican dish of fried tortillas simmered in sauce, then served with a variety of toppings. It's typically a breakfast or brunch dish, and I've seen it on quite a few trendy brunch menus recently, usually with a fried egg on top for good measure. My version makes use of canned tomatoes and canned chipotles in adobo for the sauce, and tops the tortilla chips with canned black beans and frozen corn to make a more filling, wholesome meal. The sauce has a mild heat, and the sweetness of the grilled pineapple topping makes a great match for it.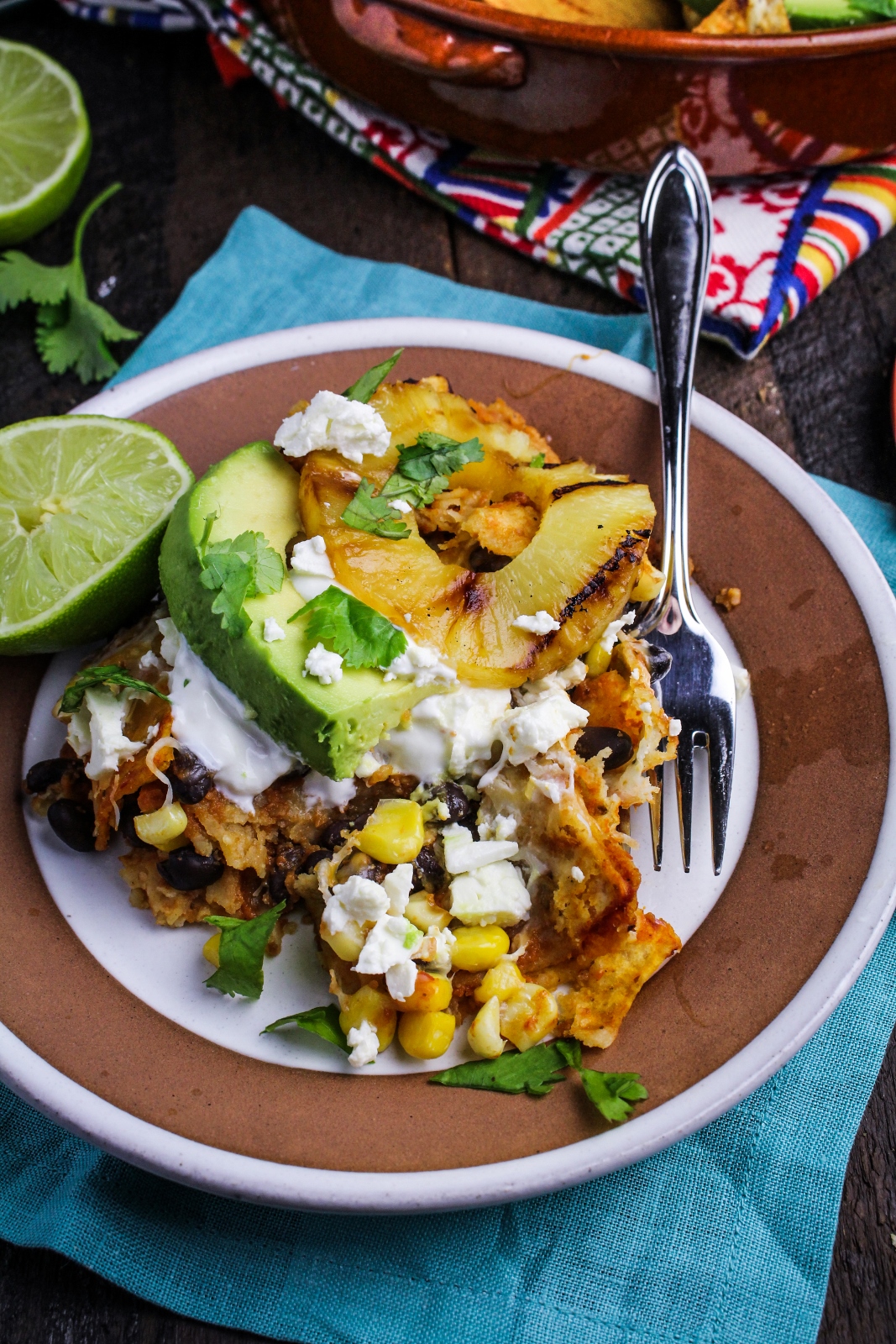 You can find the recipe for these chilaquiles over on the Albertsons website. Also, be sure to head over to the Albertsons Cantry homepage and check out the other easy and affordable canned goods recipes they are featuring. By voting for your favorite recipe (chilaquiles! chilaquiles!) you can also enter to win a giftcard.
This is a sponsored conversation written by me on behalf of Albertsons. The opinions and text are all mine.
0