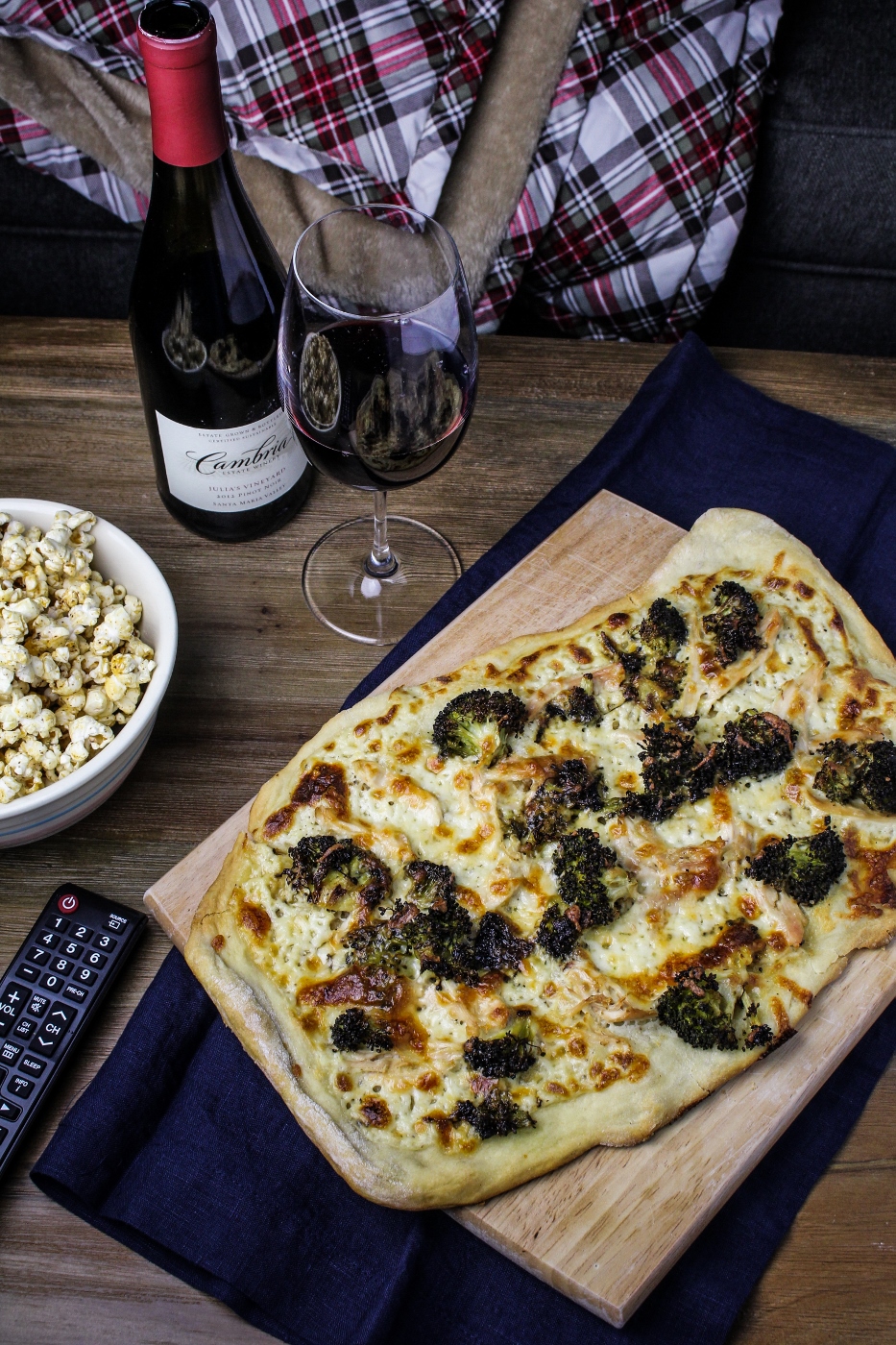 We've made it to Friday! I thought it might never get here. The first week back after vacation is always daunting, and kicking the week off with a snowstorm and finishing it with sub-zero temperatures doesn't exactly make it go any faster. But we made it through the week, we're currently experiencing a brief but welcome bout of sunshine, and it's just about time to pop open a bottle of wine for the weekend.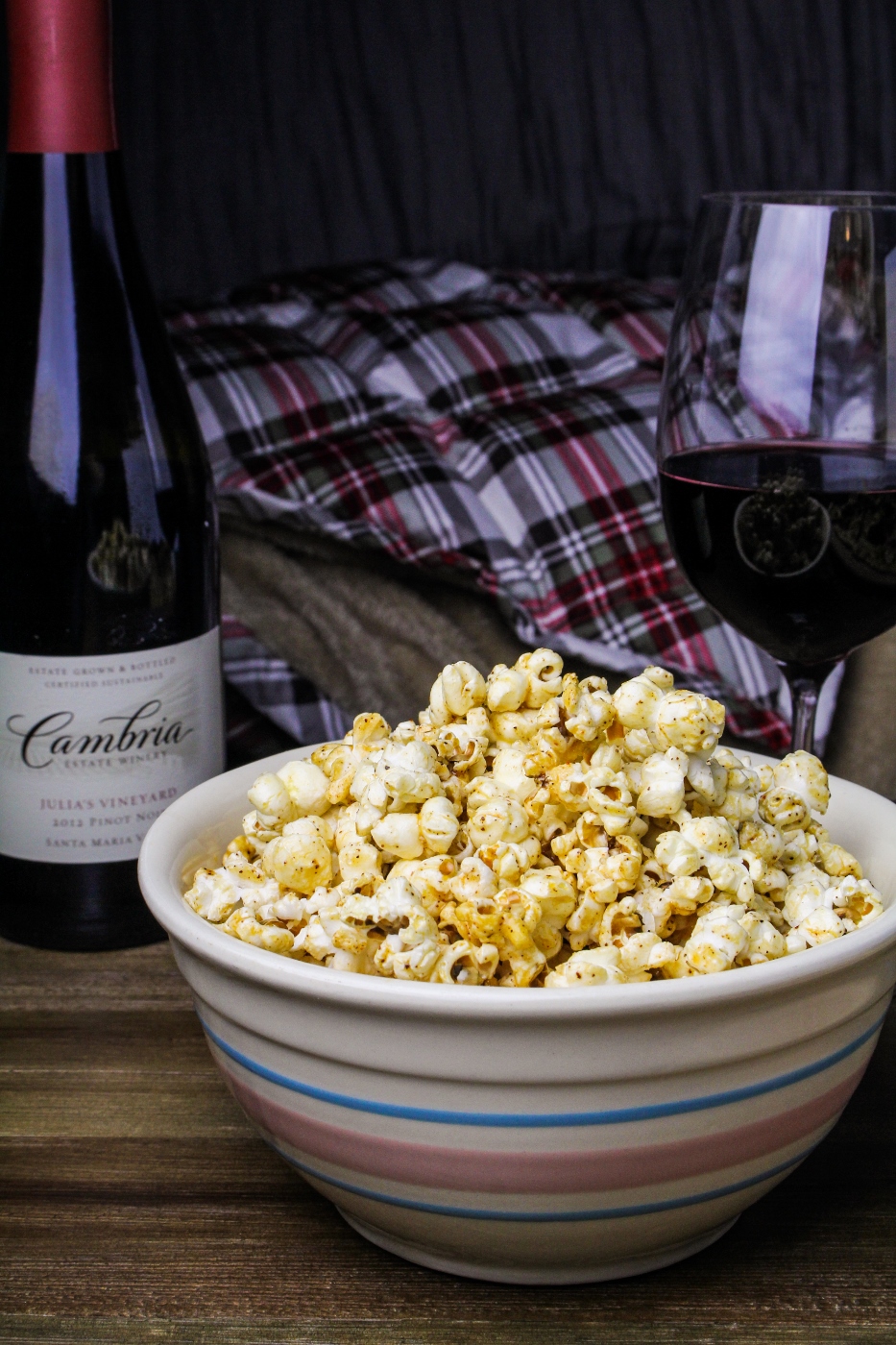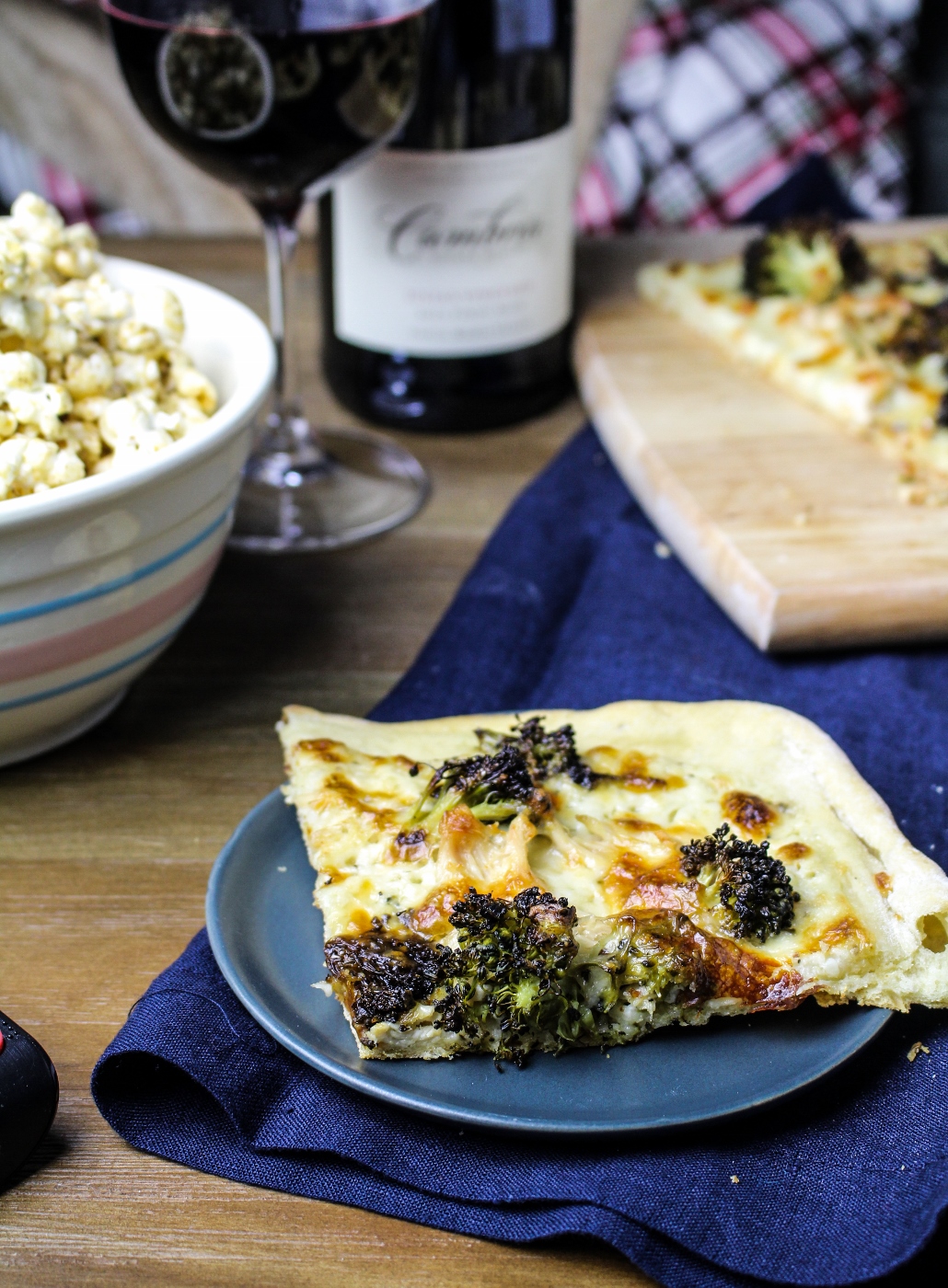 When I was little, Friday nights were always movie night in my family. My mom would make do-it-yourself calzones – everyone got a rolled out pizza dough, and we'd stuff and roll them up to our heart's content. Mine was usually just a tiny spoonful of sauce covered by huge handfuls of cheese, and maybe a few olives (mostly because I liked eating them off the ends of my fingertips). If we were lucky, my mom would haul out the giant air-popper, too, and we'd watch the kernels whirl around inside until they popped out the chute at the top. There was a little metal tray on top of the popper that melted the butter as it worked, and we always used an entire stick of butter – a decadent amount, really, but the popcorn tasted amazing. Then we'd all pile into the den and tune into the latest Disney Channel Original Movie, snacking on popcorn and pausing only to pull our calzones from the oven.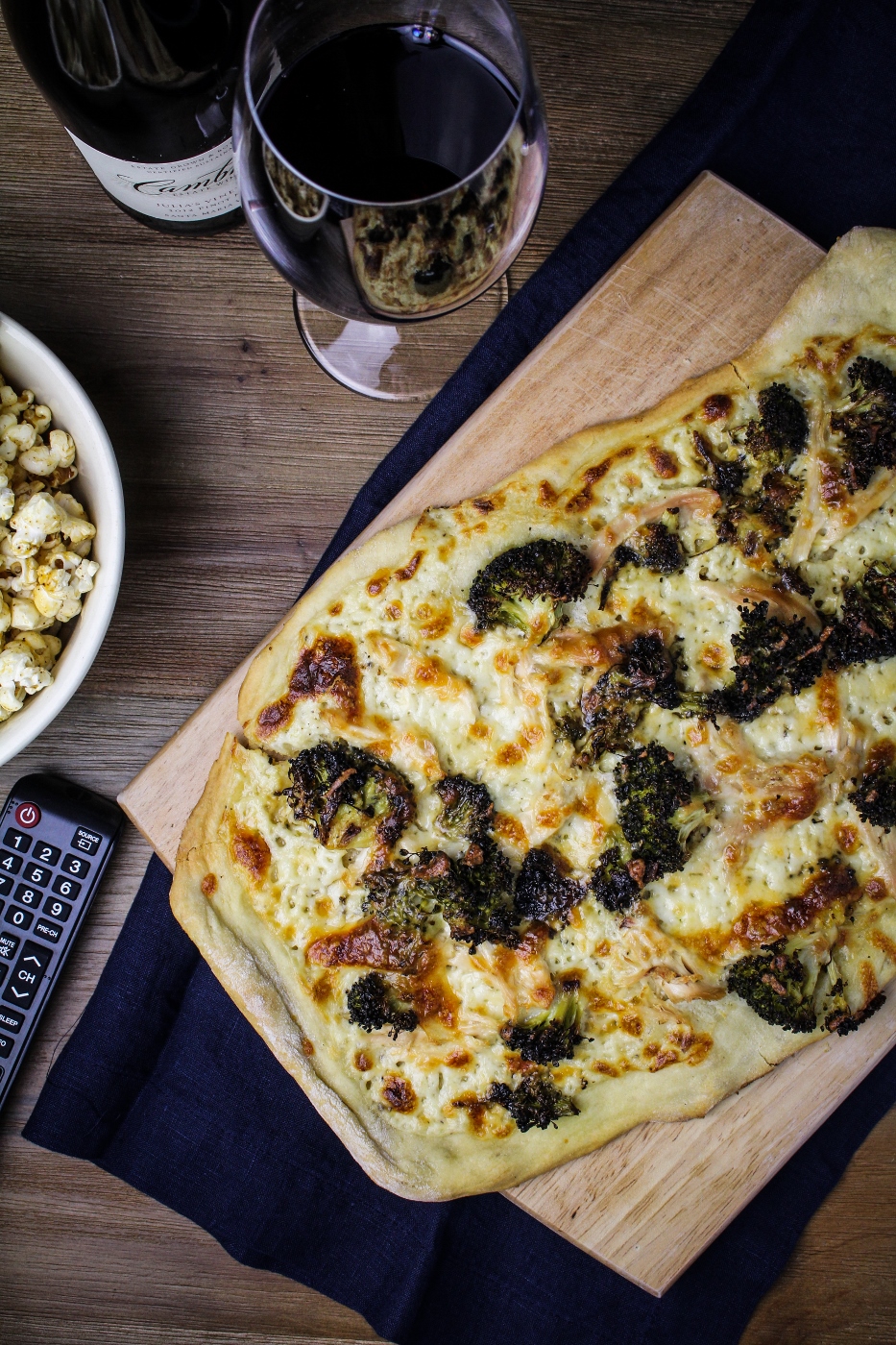 Although I still occasionally participate in movie night when I'm at home (there are still calzones, but no more air popper), movie night as an adult is a little bit different. For starters, there's wine. Specifically, a bottle of Cambria Pinot Noir. And because I have to live up to your expectations of me as a fancy-food-blogger, there's fancy pizza and fancy popcorn to go with said wine. Most recently, the pizza took the form of Chicken-Broccoli Alfredo Pizza – a favorite childhood combination, comforting and creamy and mild. The homemade alfredo sauce utilizes a roux as a base, allowing you to use milk instead of cream and still achieve a thick and creamy texture (and after lunch today, I can also confirm that the leftover alfredo sauce on pasta tastes exactly like Annie's mac'n'cheese. Nostalgia overload). The chicken is simply shredded rotisserie chicken (easy is king on Friday nights!), and the broccoli is roasted before going on top of the pizza for additional flavor and crispiness. For the popcorn, I went the maple-chili-butter route – it was Trevor's idea and it was a great one. It hits all the sweet-salty-spicy notes I crave in snack food, making it almost impossible to stop eating it. And with those three elements – pinot, pizza, and popcorn, plus a great movie, a cozy blanket, and ideally a good snuggling partner – you're ready for the weekend.
Find the recipes for this pizza and the popcorn over on the Cambria Wines blog!
Disclaimer: This post is sponsored by Cambria Wines. All opinions are honest and my own.
Like what you just read? Subscribe to Katie at the Kitchen Door on Feedly or Bloglovin', or follow along on Facebook, Twitter, Pinterest, Instagram, or Google+. Thanks for reading!
0