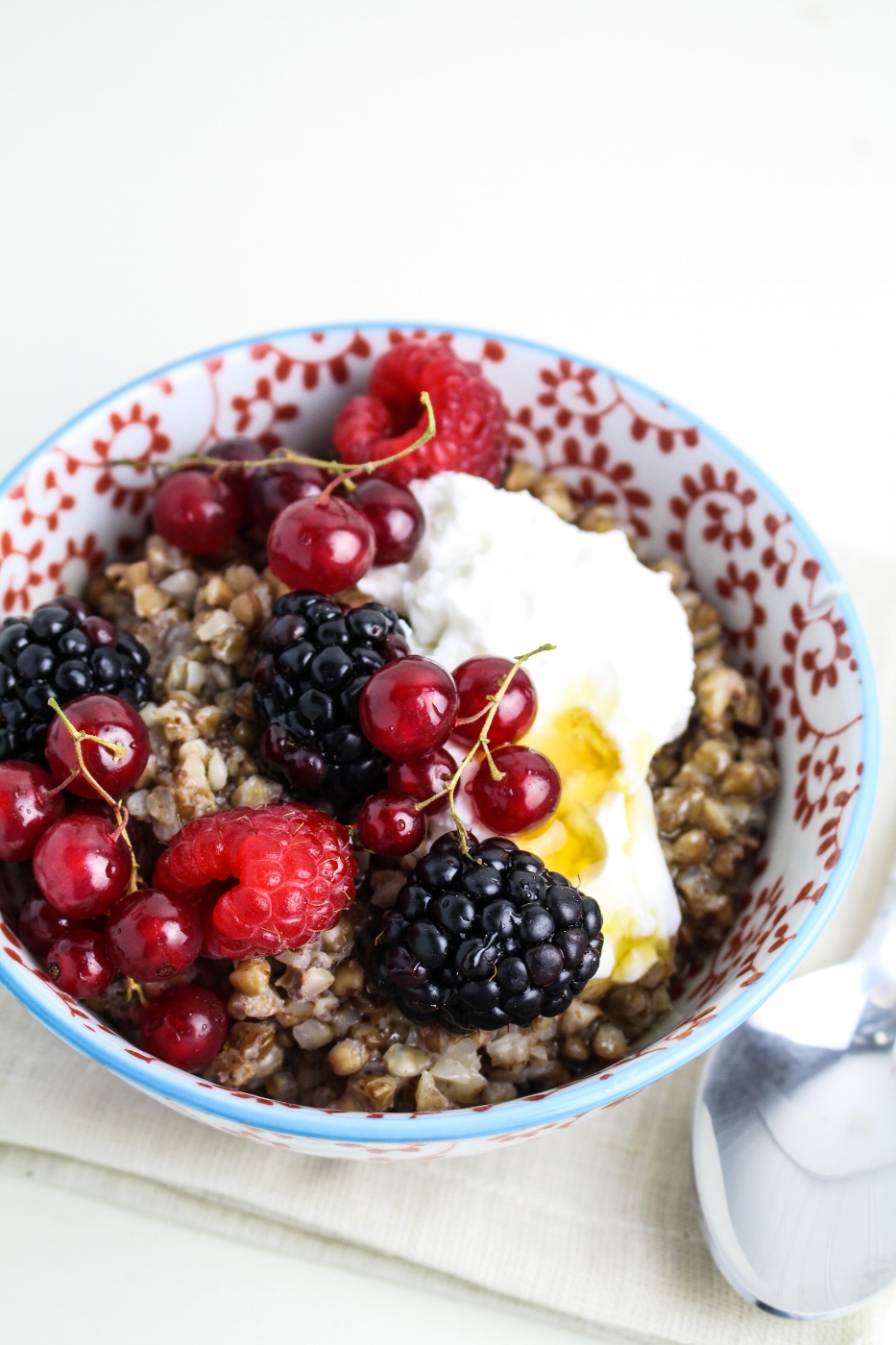 Since here in Boston we're kicking off the week with another snowstorm, I thought now might be a good time to share this warming, filling, buckwheat porridge – just the sort of thing you need on Monday morning before trekking out into the snow. Buckwheat is becoming a bit of a health darling, and I can totally see why. Of the gluten-free grains/seeds available, it's one of my favorites – it cooks up soft, nutty, and slightly sweet, almost like a tiny pasta. I actually ate buckwheat for the first time in Russia, where it's commonly served as a side dish with lunch or dinner. Never having seen or eaten it in the States, it took me quite a while to figure out what it was called in English. I enjoyed it so much that I brought home a few bags with me – not realizing it's easily purchased here, as well.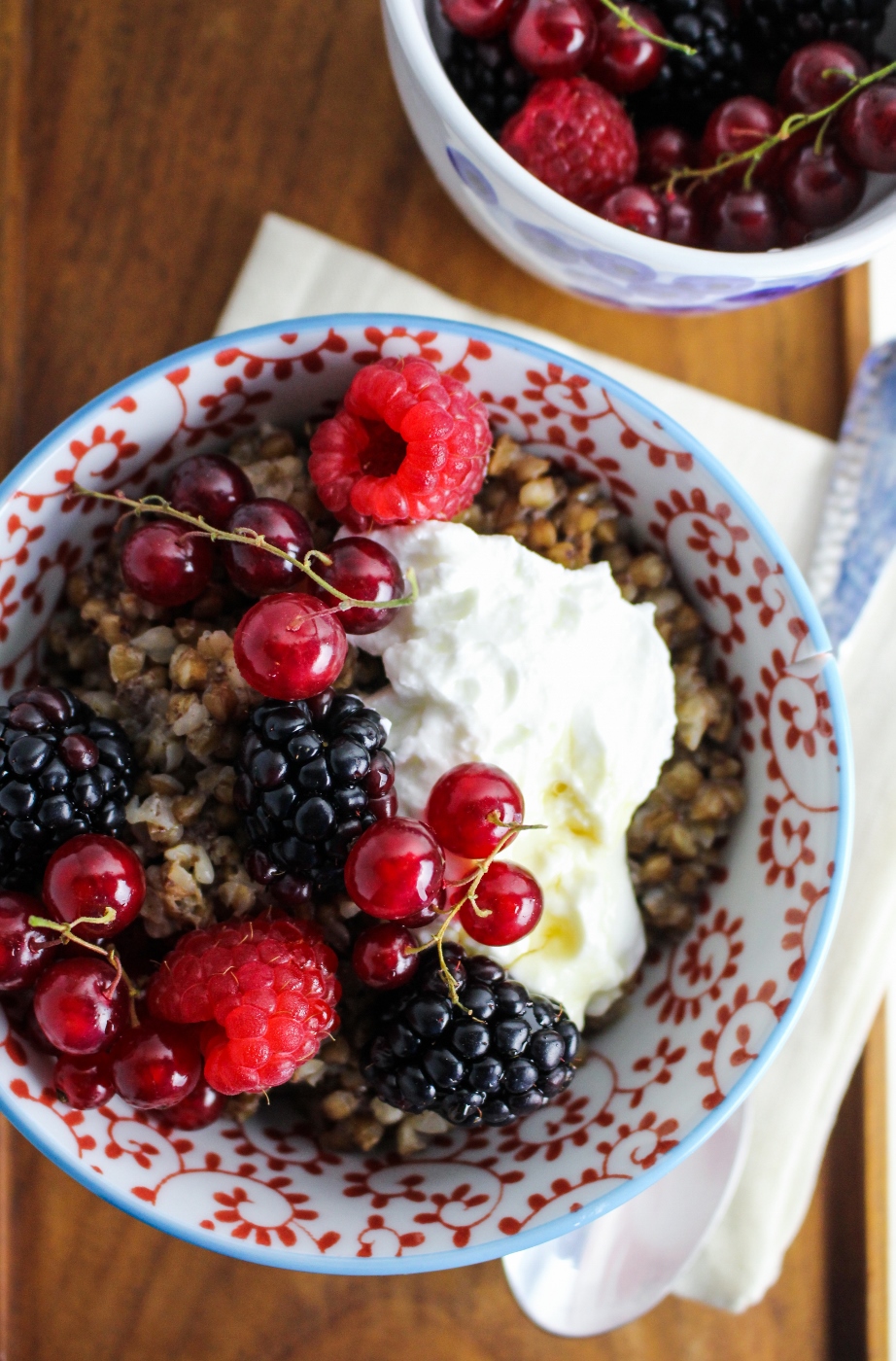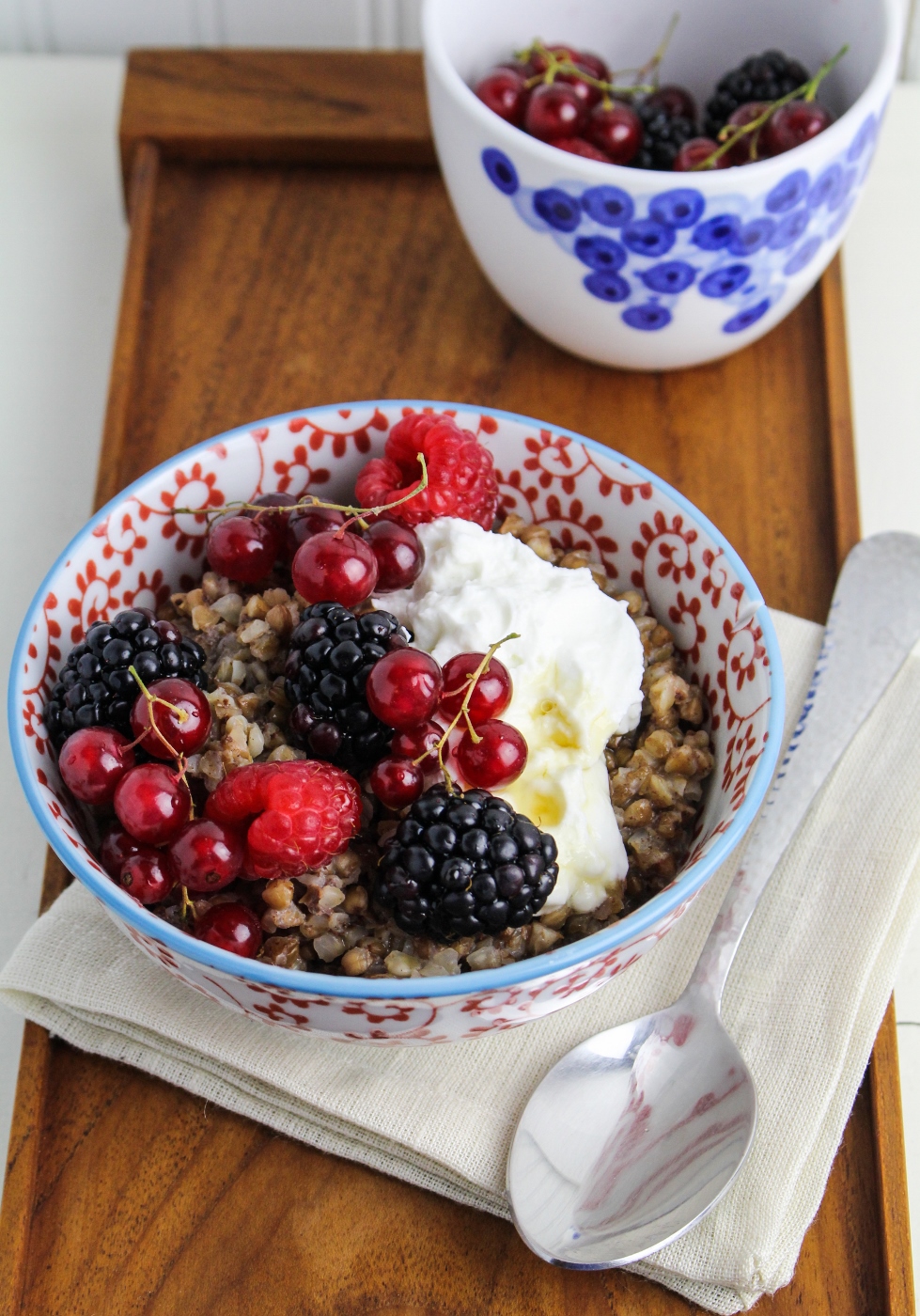 Cooked with a bit of milk and cinnamon, buckwheat turns into a lovely breakfast porridge, softer than other grains and less sticky than oatmeal. When I first made this porridge, I had asked Trevor to pick up "some berries," and he brought home four boxes of gorgeous blackberries, raspberries, and currants – hard enough to find in the summertime, the tiny, jewel-like currants were like a small miracle in the middle of winter. Feeling a bit Nordic because of the snow and the currants and the buckwheat, and because, let's face it, Nordic is trendy these days, I topped the porridge with the berries, a dollop of Skyr, and a drizzle of honey for the loveliest winter breakfast.
Like what you just read? Subscribe to Katie at the Kitchen Door in the box on the right or on Feedly or Bloglovin', or follow along on Facebook, Twitter, Pinterest, Instagram, or Google+. Thanks for reading!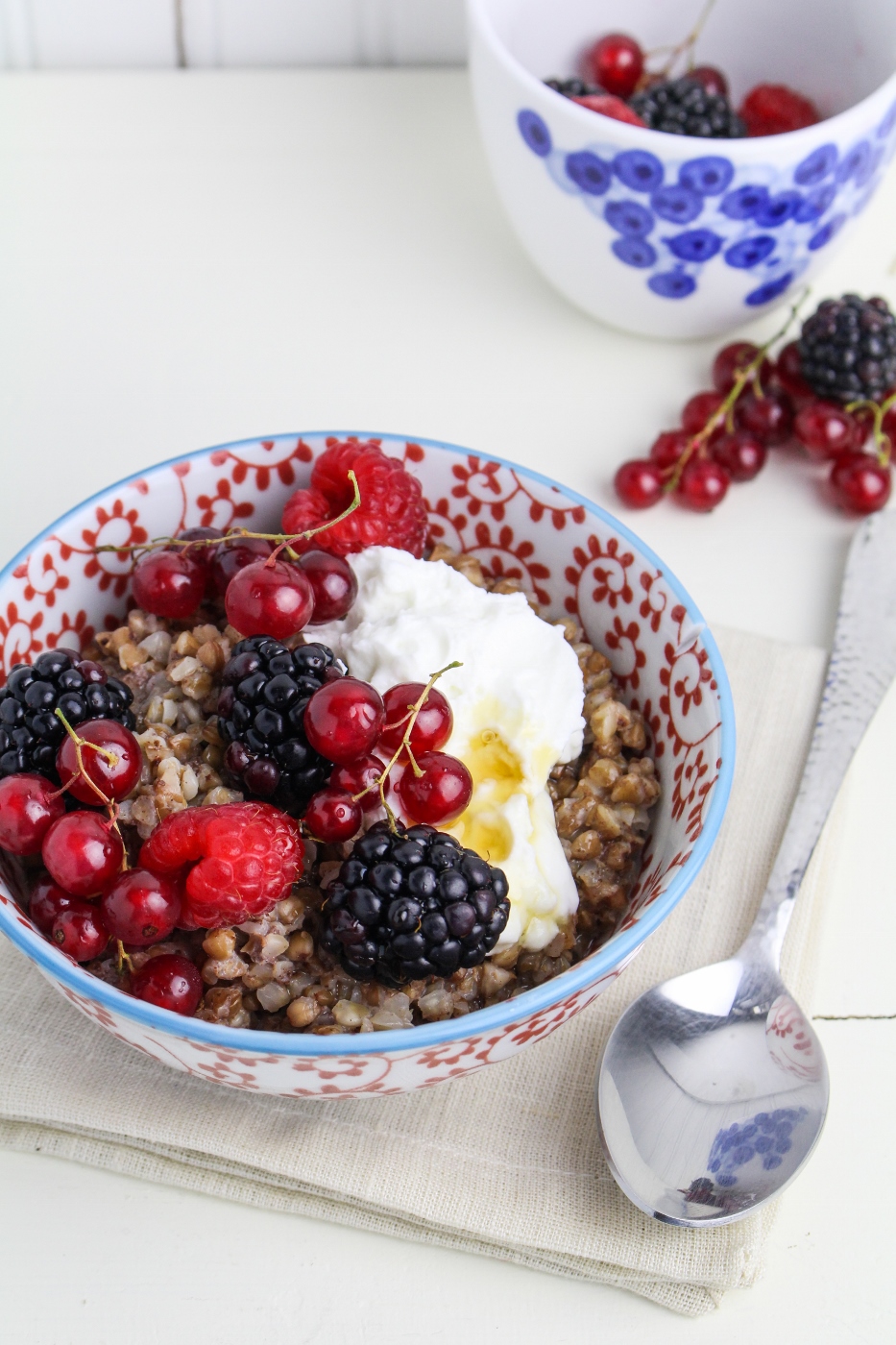 Buckwheat Porridge
Serves 1.
1/2 c. buckwheat groats
1/2 c. water
3/4 c. milk
1/2 tsp. cinnamon
1 TBS maple syrup
1 c. mixed berries
spoonful Skyr or Greek yogurt, for topping (optional)
honey, for topping (optional)
Add the buckwheat and water to a small saucepan. Bring to a simmer, then add the milk. Cook at a low simmer until most of the liquid is absorbed and the buckwheat is tender, about 10-15 minutes. Stir in the cinnamon and maple syrup. Pour into a bowl and top with the berries, Skyr, and a drizzle of honey. Serve immediately.
0