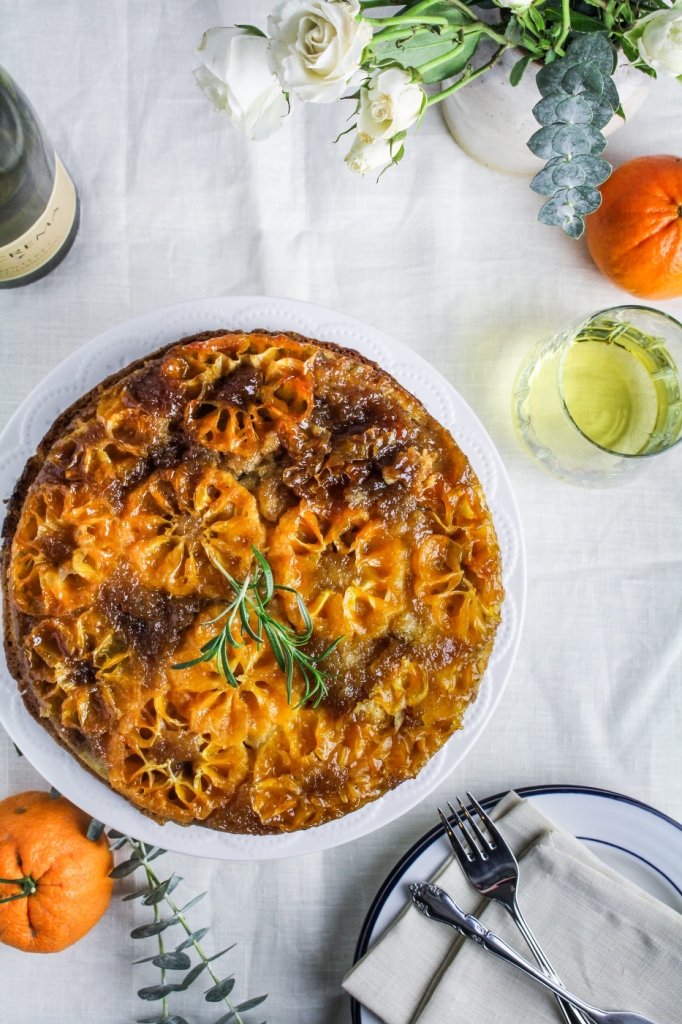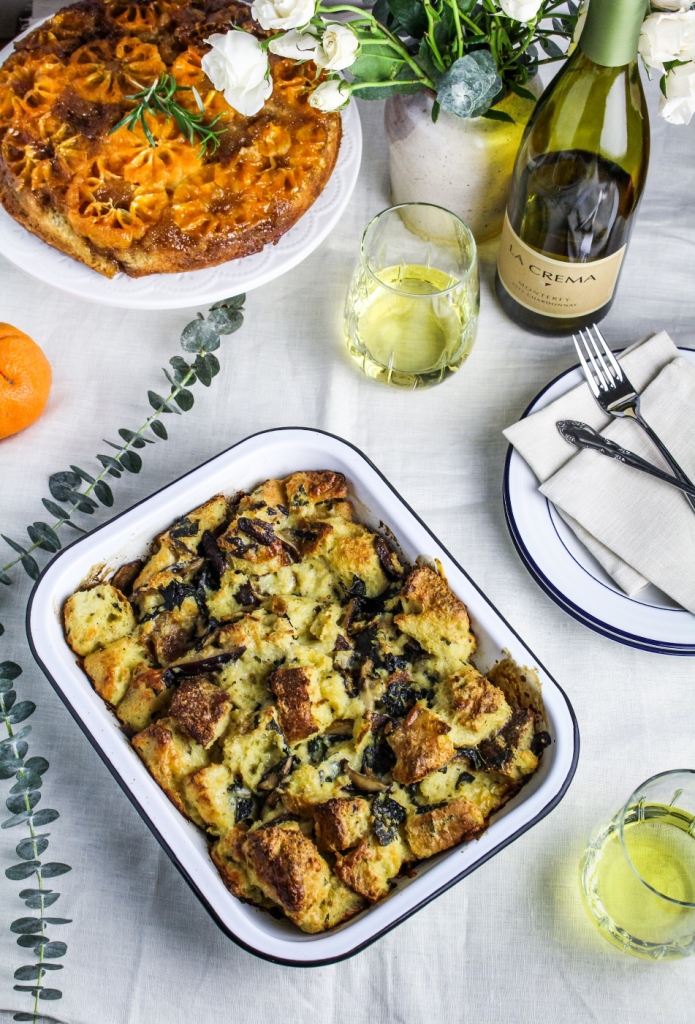 I had really wanted to get a few more holiday-ish posts in before Christmas. There are so many great Christmas cookies and cakes and drinks to share! But when I found myself running around in the rain the morning of the 24th, scrambling to finish my shopping and get everything wrapped and packed for the weekend, I decided to cut myself some slack. I know that I've been needing a break – a real break, one where I leave my computer at home and don't try to squeeze in a photo shoot here or there – and if you can't take a true, unplugged break for 36 hours over Christmas, then you never will.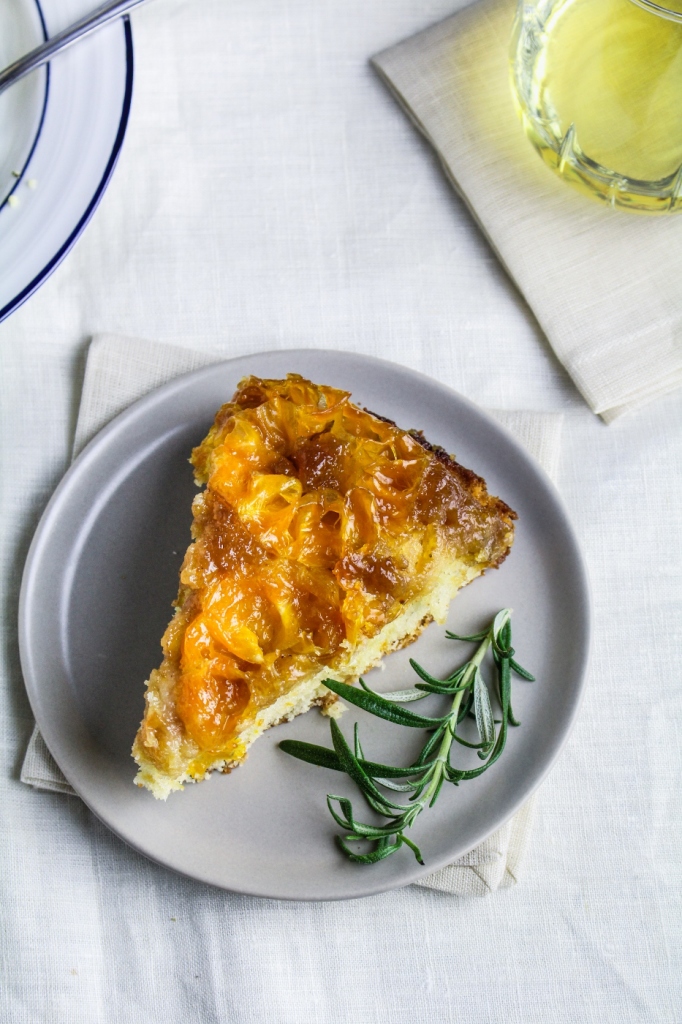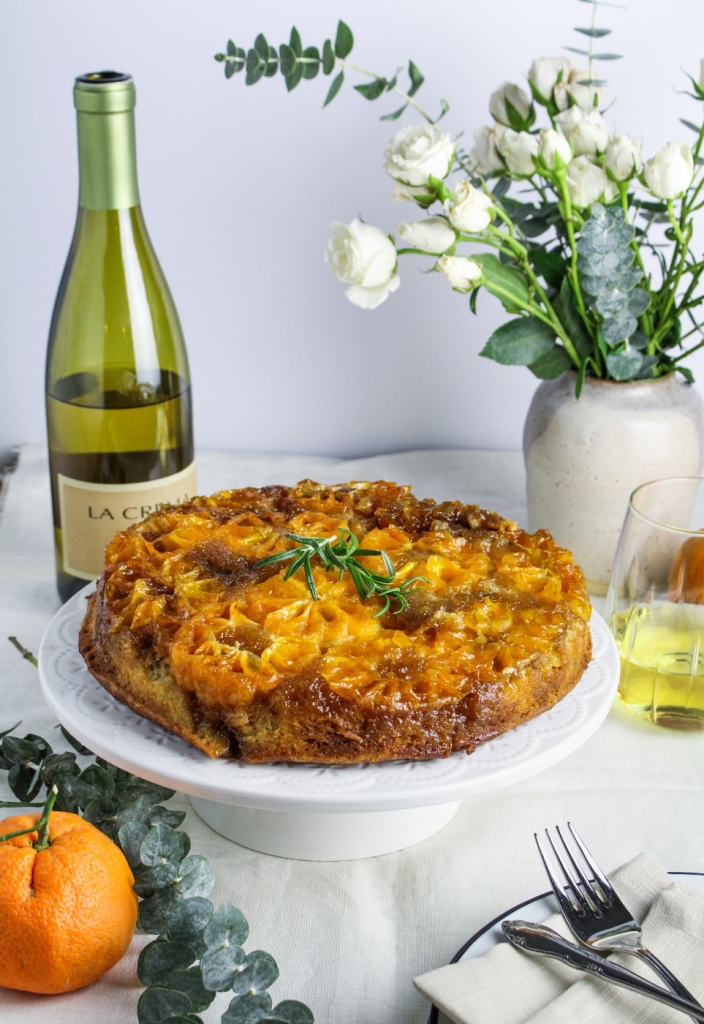 I think it worked – I woke up yesterday morning feeling more relaxed than I have in ages. I spent Christmas Eve sitting around the fire with Trevor and my parents and my brothers, noshing on smoked salmon, Swedish meatballs, roasted veggies, and sliders, sipping prosecco and eggnog in equally large quantities. It felt indulgent: four hours spent just sitting and eating and talking, with a little bit of book reading thrown in here and there. Christmas morning I woke up in my childhood bedroom to the sound of rain on the roof and Trevor sleeping next to me, with a pile of goodies in the stocking at the end of my bed. Brownies eaten in bed and a card detailing a surprise getaway to New York to see Les Mis preceded more presents under the tree, mimosas, and the most luxurious creme-fraiche scrambled eggs and slices of stollen slathered with butter. Then in the afternoon, my family and Trevor's sat down together to share roast beef, yorkshire pudding, buttered cabbage, and meyer lemon tart before a sunset walk to a nearby farm and a little street football. It was wonderful.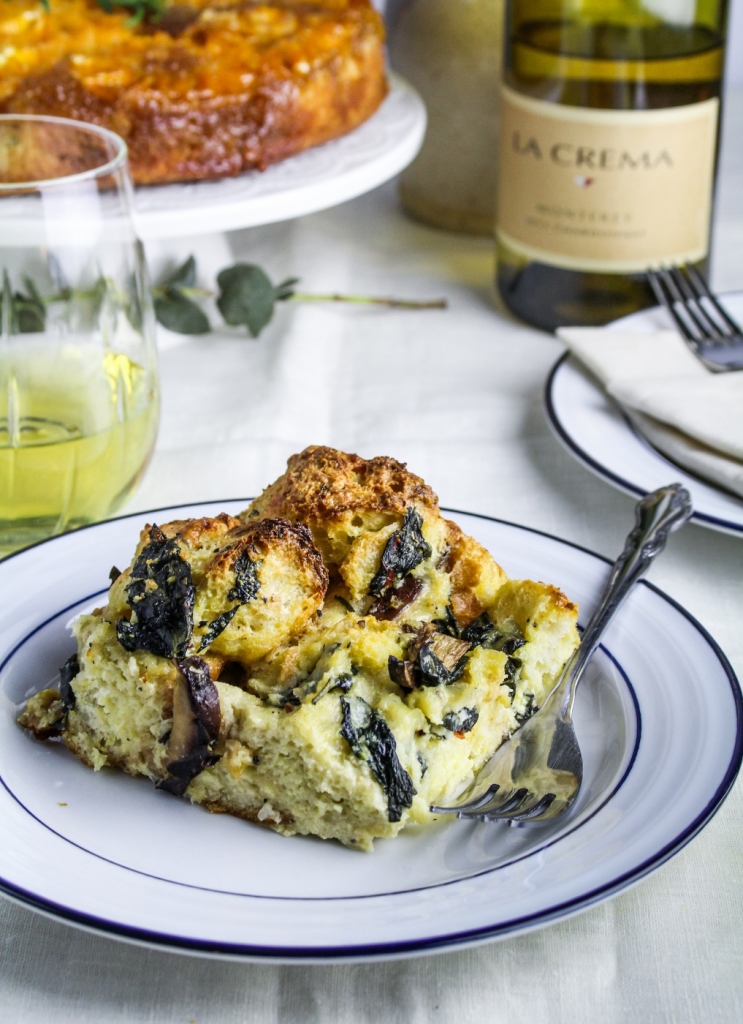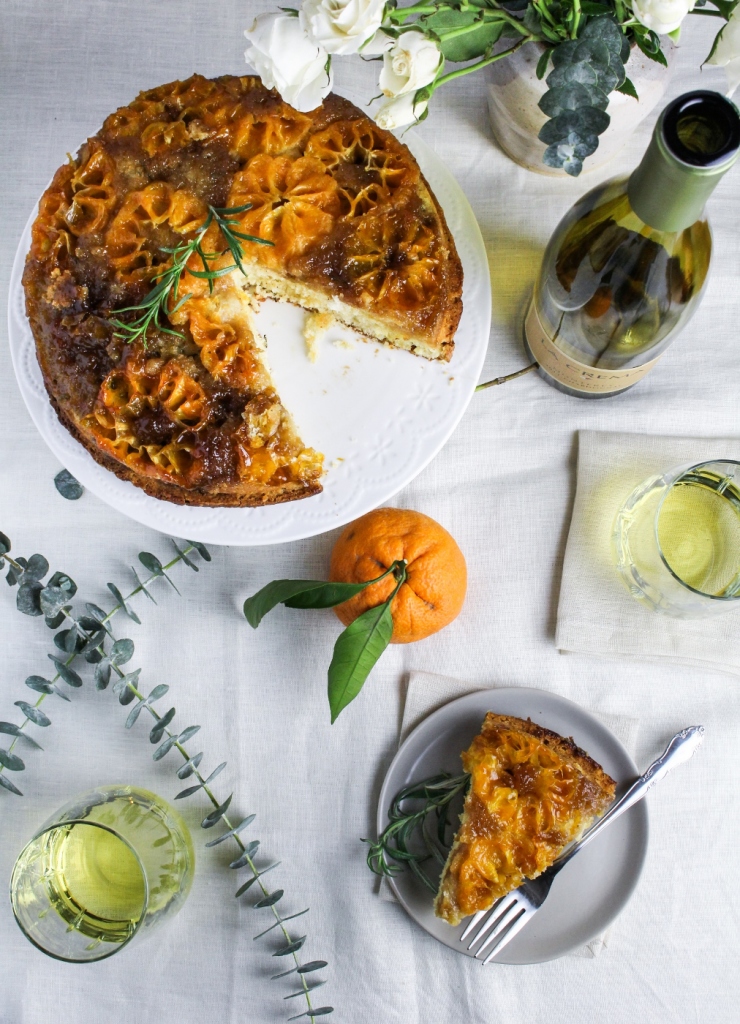 I hope you all had lovely, relaxing Christmases, too, and are enjoying an equally relaxing long weekend. Do whatever you need to do to take care of yourself, and try not to let the joy and calm of the big day fade too quickly! And, although we're just at the beginning of the holiday break, if you're thinking ahead to New Year's already, or are just looking forward to a few indulgent and lingering brunches over the next few weeks, I have two New Year's Day brunch recipes for you. I partnered with La Crema Wines to develop these recipes for pairing with La Crema Monterey Chardonnay. The main event is a vegetarian wild mushroom strata: with a goat cheese and rosemary sauce, sauteed wild mushrooms, mashed roasted garlic, and tuscan kale simmered in chardonnay, the strata makes egg-soaked bread feel upscale and seasonal while still being absolutely craveable and satisfying. For dessert, a clementine and rosemary upside-down cake makes the most of juicy winter citrus in an easy and wonderfully pretty dessert. Since it's un-frosted and not too sweet, serving this for brunch feels enough like serving coffee cake that you can get away with it. A hint of nutmeg in the cake batter punches up the wintery feeling, and enhances the sweet citrus and piney rosemary. Since the flavors of both dishes all work well together – orange, rosemary, mushrooms and goat cheese – and also all pair well with chardonnay, it's a natural serving choice. You can find both recipes over on the La Crema blog. Here's to long lazy mornings, dining in good company, and starting the new year off right!
Disclaimer: This post is sponsored by La Crema. All opinions are honest and my own.
Like what you just read? Subscribe to Katie at the Kitchen Door on Feedly or Bloglovin', or follow along on Facebook, Twitter, Pinterest, Instagram, or Google+. Thanks for reading!
1