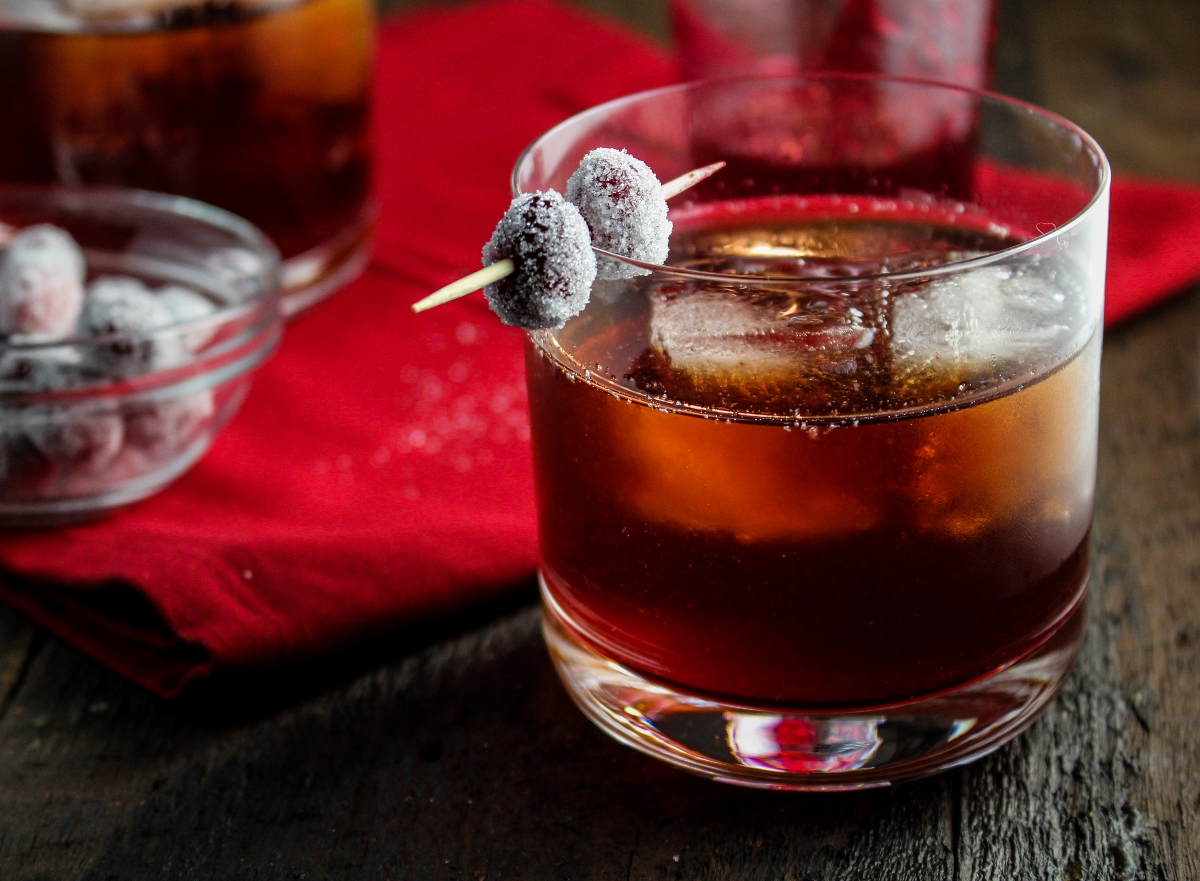 I've said it before: the best part of cold weather is warm drinks when you finally get inside. With or without booze (although personally I tend to choose with), they are comforting and festive and a great excuse for sitting around the fire with friends and family. Over the past two years I've built up a small repertoire of festive winter cocktails, many inspired by this lovely book, so as we gear up for the holidays and you all are looking for creative drinks to welcome your guests with, I've rounded my favorites up in one place. Cheers!
Hot and Mulled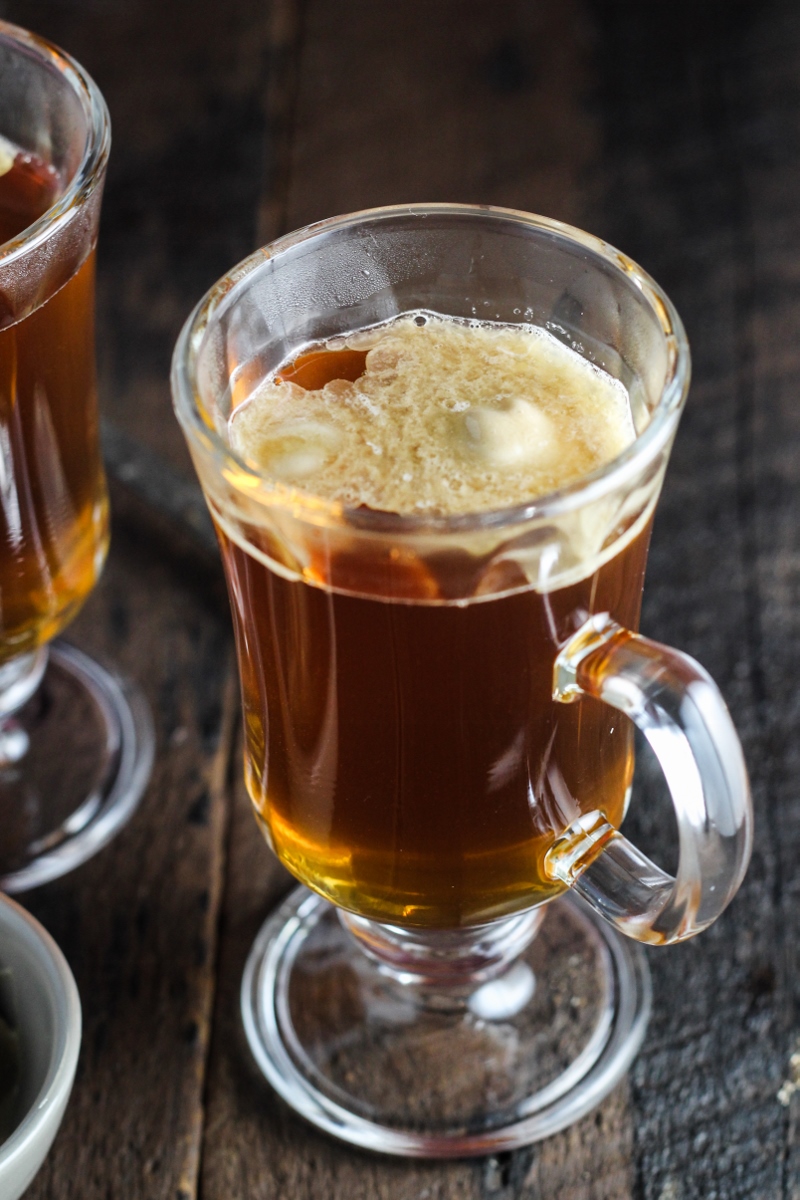 Hot buttered rum is an old-fashioned drink, but it's just as delicious today as it was 200 years ago. This version uses a dark caramel as the base for the drink, giving it a deep, caramely sweetness.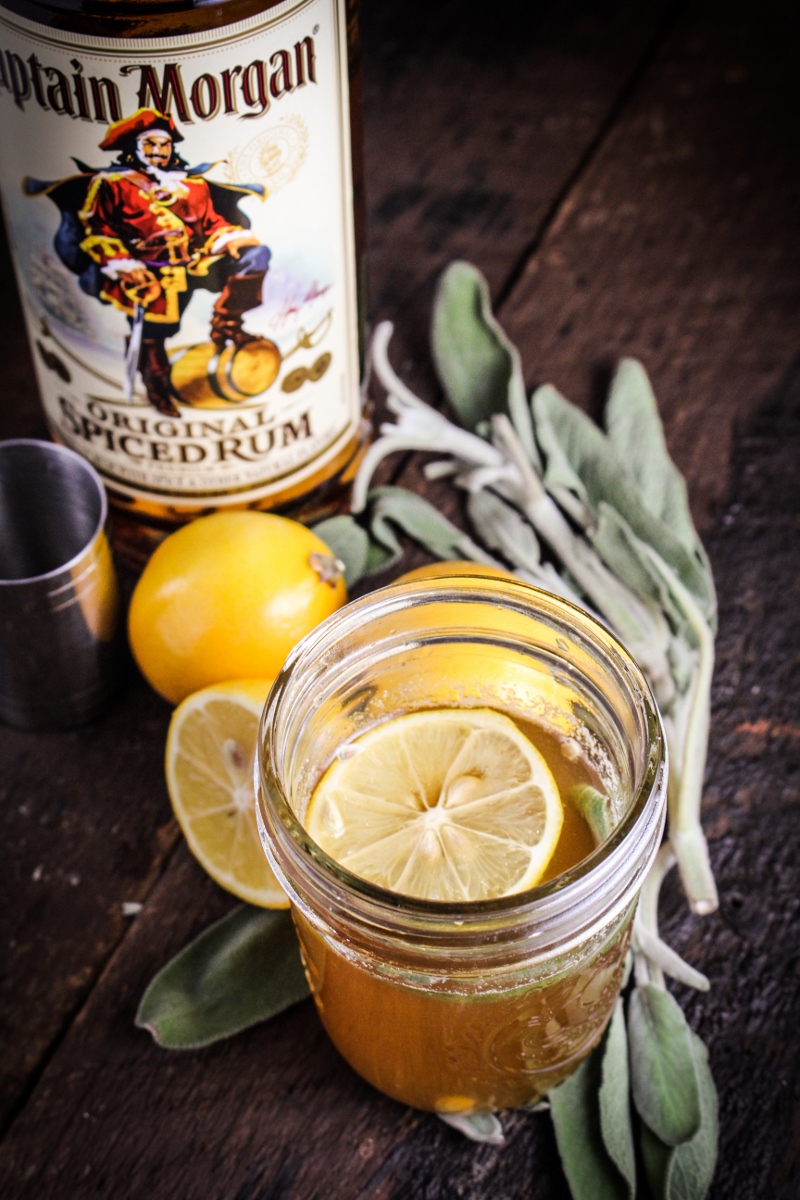 Meyer Lemon and Sage Hot Toddy
A mixture of honey, lemon, and rum or whiskey, hot toddies are great when you're feeling under the weather – the honey and lemon soothes a sore throat while the warm alcohol helps put you to sleep (although if you're actually sick and not just feeling low, I'd skip the booze and just stick with the honey and lemon). This version uses a sage-infused honey syrup and bright meyer lemons for a twist on the classic.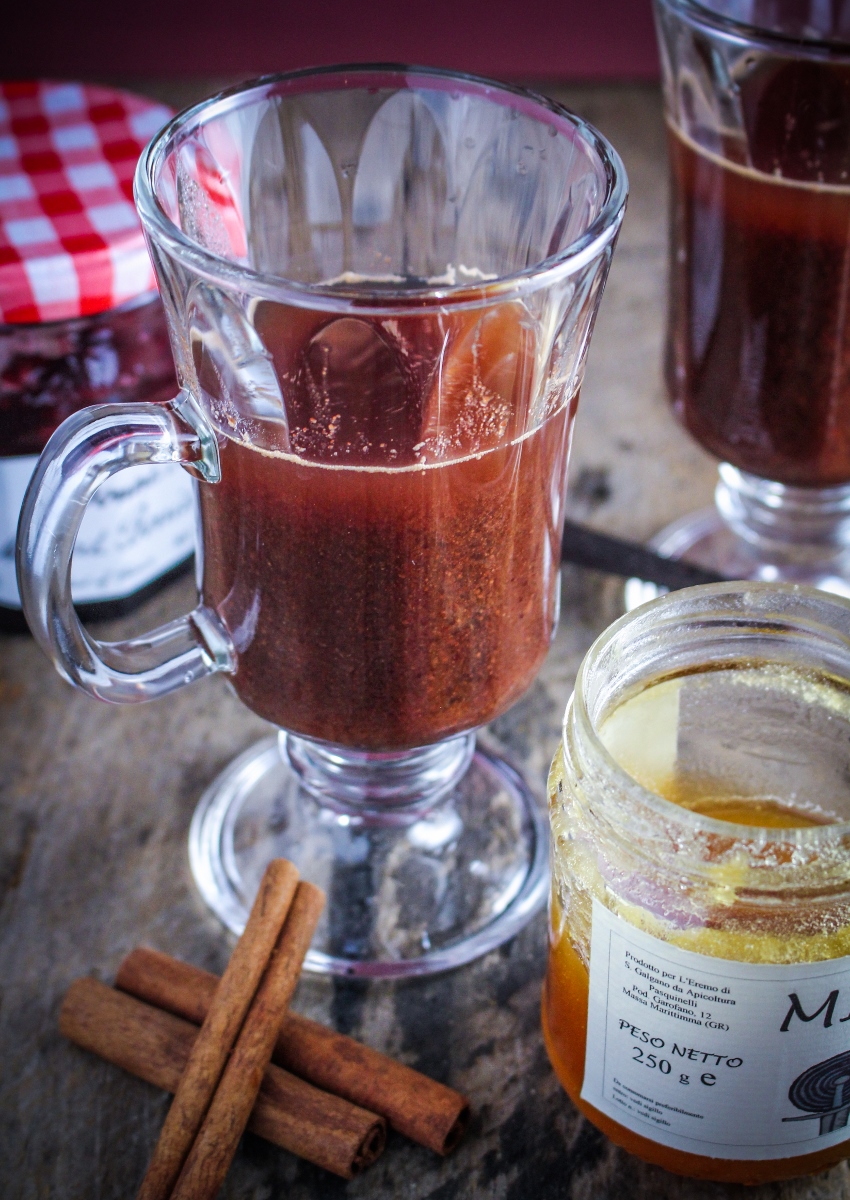 Sbiten is a Russian mulled cocktail that's based on a mixture of jam, honey, and winter spices. Although I never actually had one of these while I was in Russia, the thick and sweet drink is just as appropriate during cold New England weather.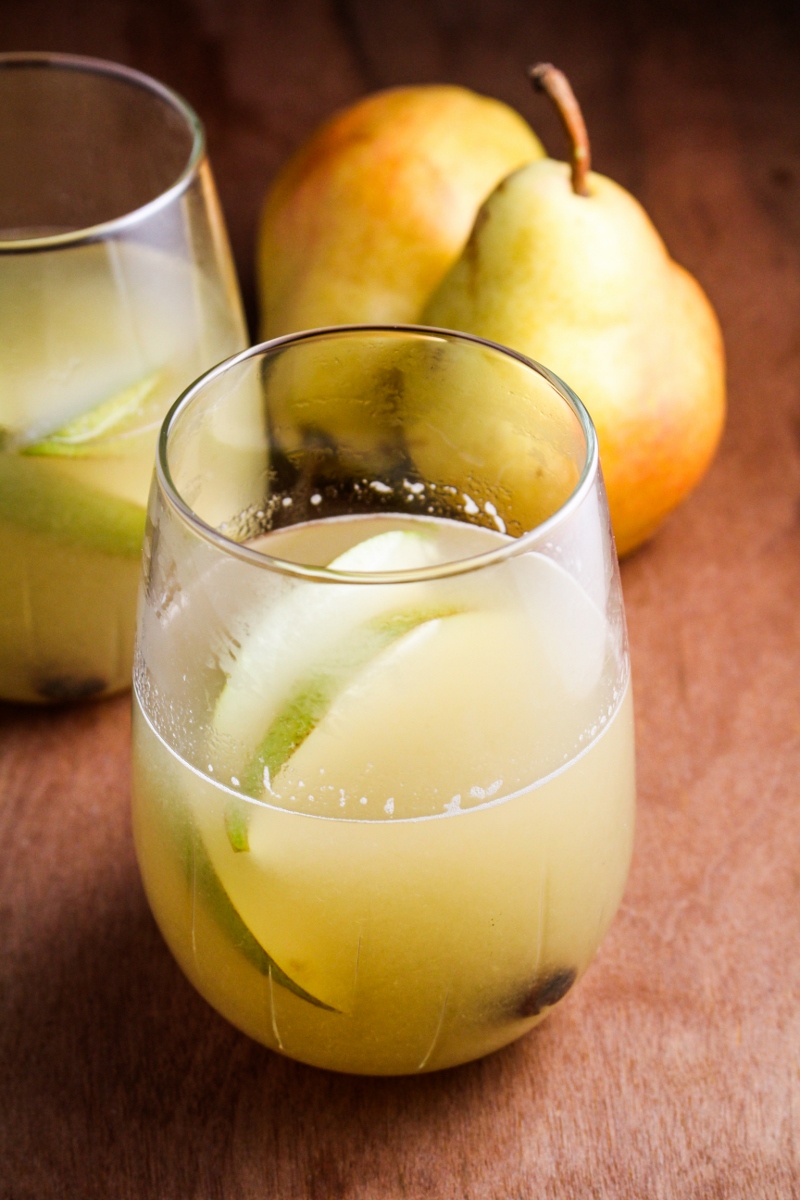 Sangria doesn't have to be saved for spring evenings and summer BBQs – if you serve it warm, it's equally appropriate in winter. With a pear and cinnamon syrup and a hit of maple liqueur, this drink is full of fall flavors and a great use for white wine on days when a chilled glass of Chardonnay doesn't sound that appealing.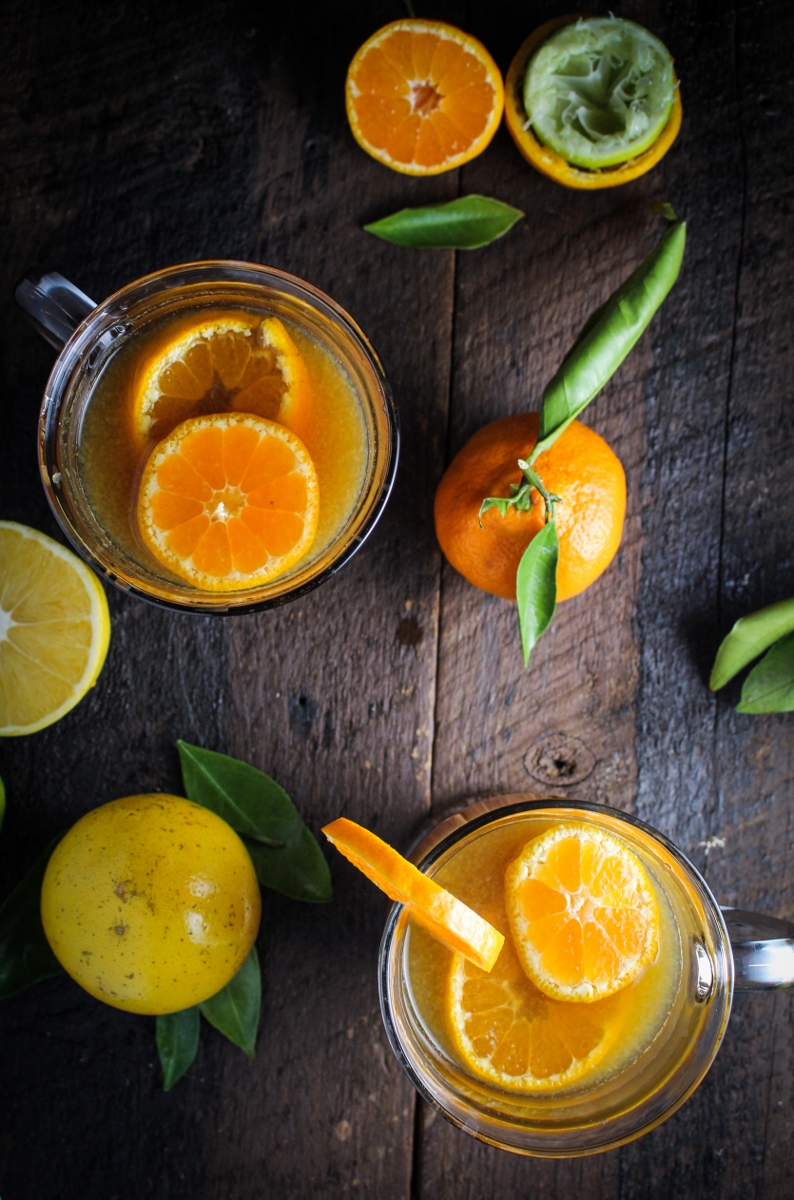 Canelazo is a traditional Ecuadorian drink made from naranjilla, a sweet-sour fruit similar to citrus, aguardiente, a sugar-cane based liquor, and cinnamon syrup. It was one of my favorite culinary discoveries in Ecuador, so I came up with this version to have at home.
Warm and Creamy
It's hard to go wrong with nutella, and this nutella-laden and frangelico-spiked version of hot chocolate is no exception. Serve it without the frangelico for an equally appealing kids' drink.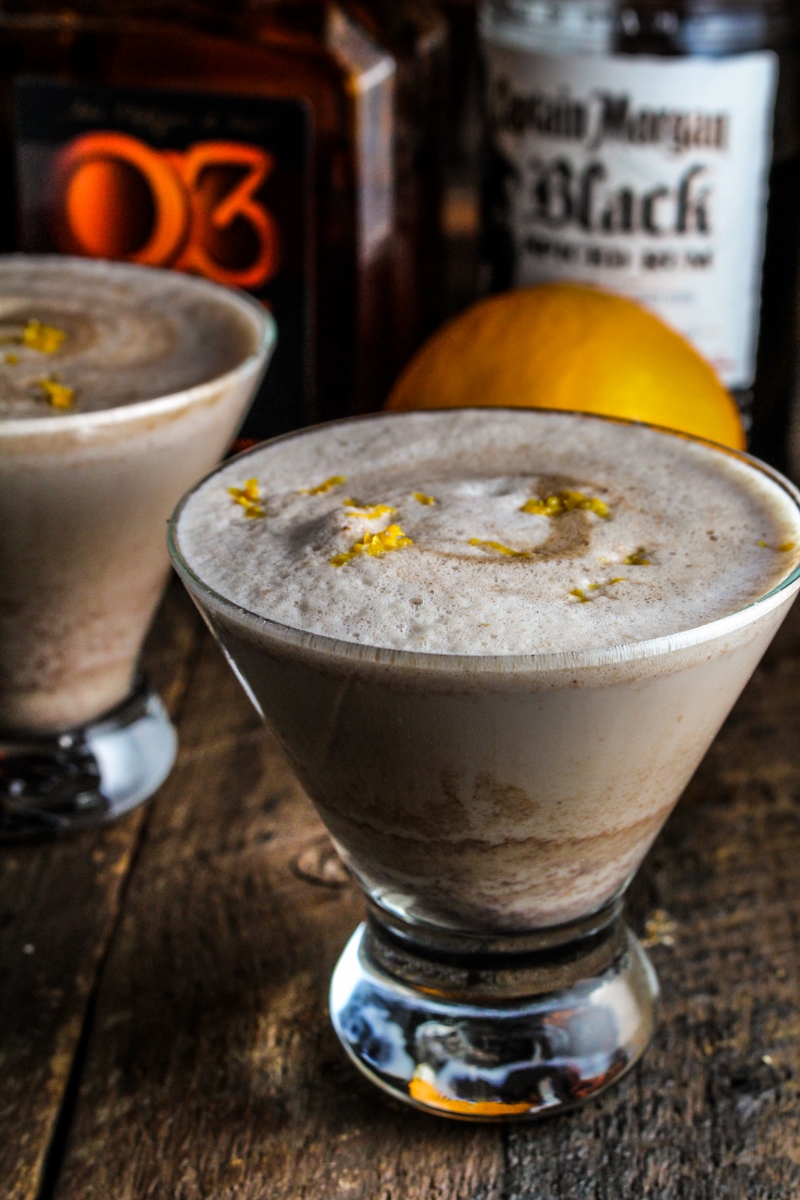 Another old-timey drink, a Tom & Jerry is similar to eggnog in that it's made from whole eggs and cream, but it's served warm. In the US it's most popular in Wisconsin and Minnesota, but I promise this chocolate and orange version will go down well in the rest of the country (and world!), too.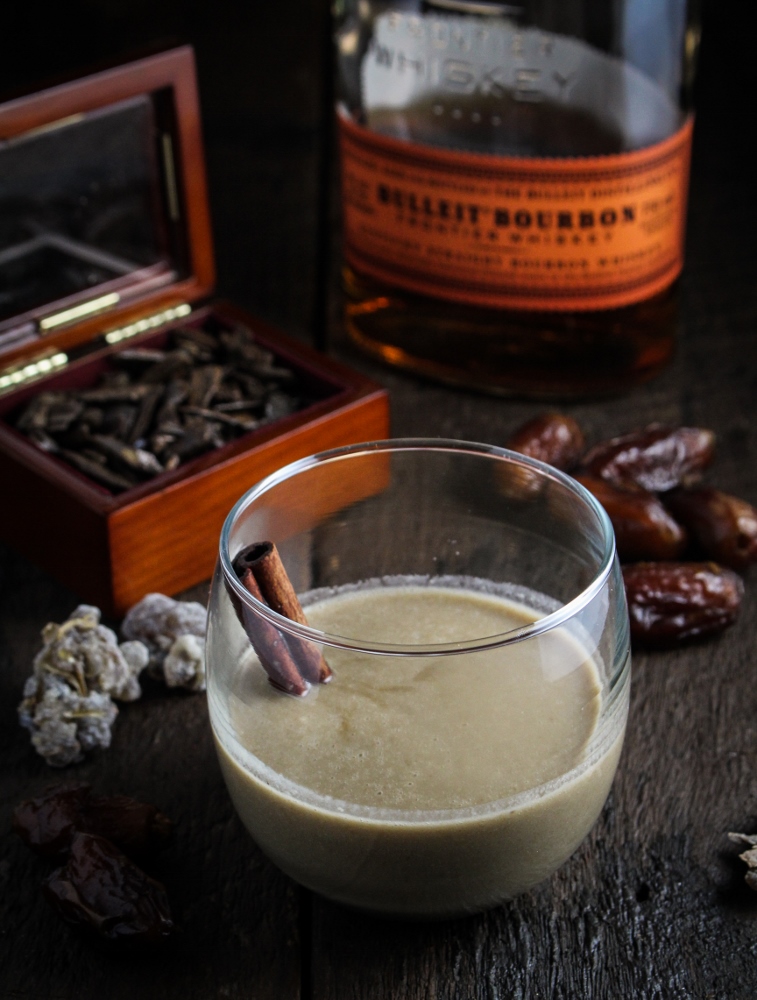 This drink is decidedly not a classic. Combining coconut milk, dates, cinnamon, bourbon, and rum, it's a drink with its roots in the Middle East but a profoundly American accent. Sweet and rich but with smoky, woodsy flavors from the bourbon, it's a great study in contrast.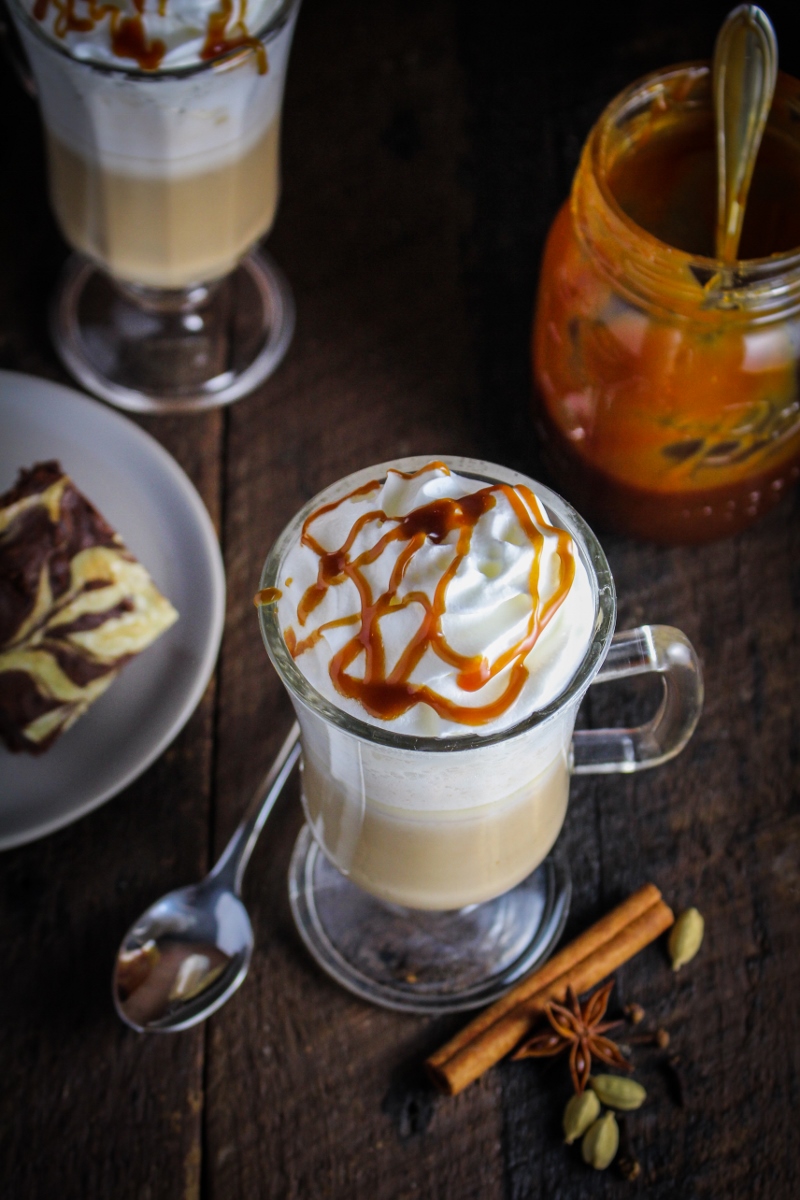 This chai latte sweetened with salted caramel wasn't designed as a cocktail, but turning it into an Irish coffee with a shot of Bailey's or whiskey sounds like a pretty good idea to me.
Cold and Bubbly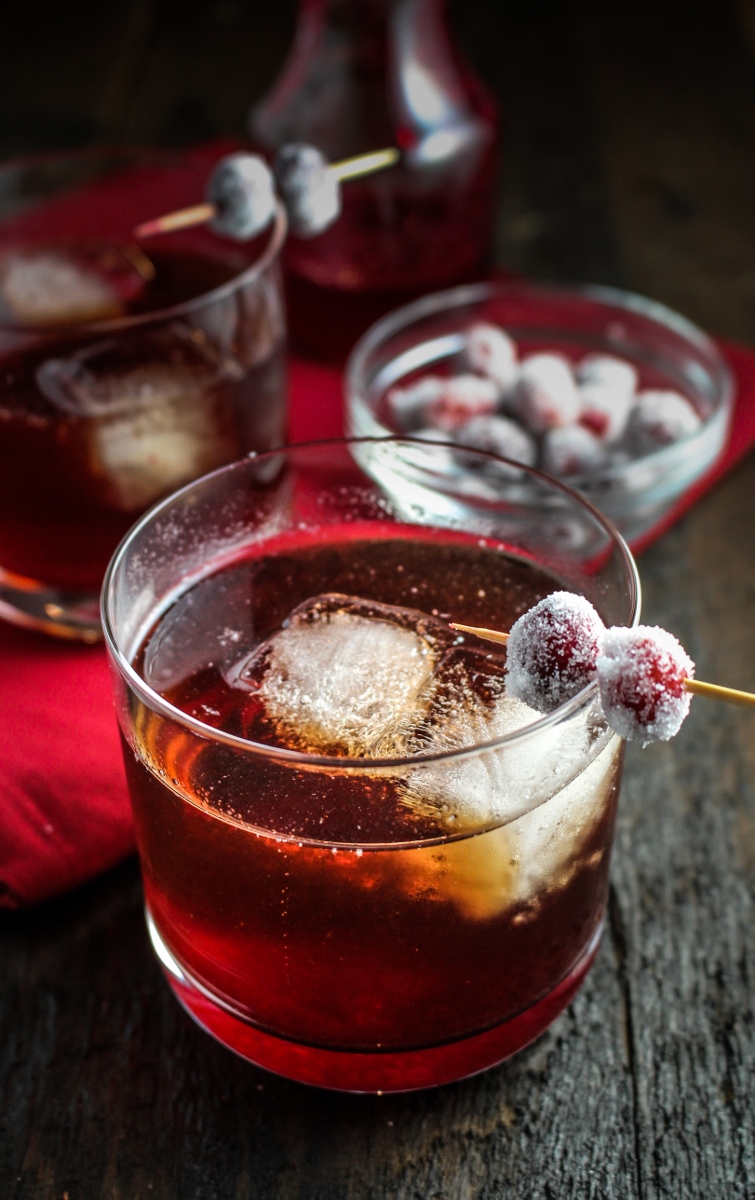 Cranberry-Ginger Sparkling Rum Cider
Cranberry-ginger syrup, sparkling cider, and dark rum make a pretty addition to any holiday table. As a side note, this drink and the accompanying sweet potato souffle recipe won Captain Morgan's Thanksgiving challenge last year – it was judged by Hugh Acheson, so you have someone's word other than mine to go by when I say these are delicious.
These pomegranate mimosas are a standard part of my family's Christmas brunch, which is slowly replacing opening presents as my favorite part of Christmas. Just looking at them reminds me of bright Christmas mornings spent eating cranberry and vanilla coffee cake and gruyere-baked eggs.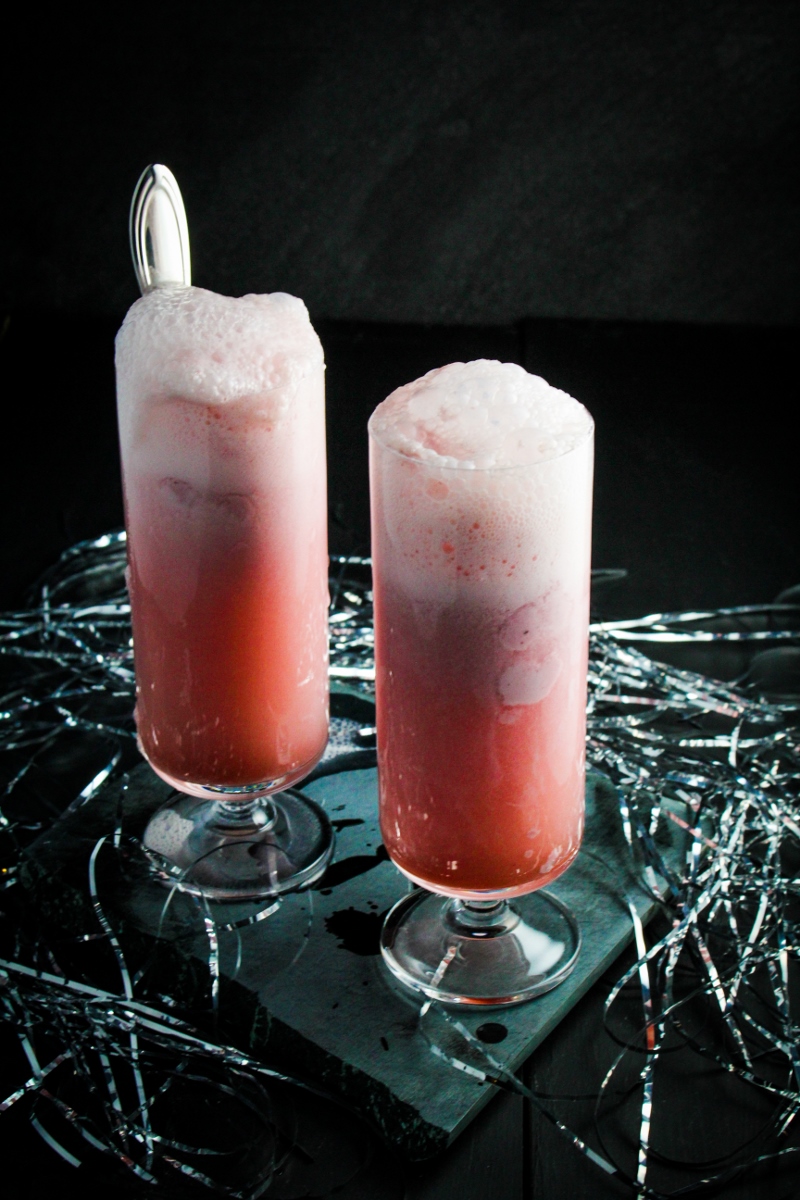 Raspberry Sherbet Champagne Floats
Although these floats could arguably be served at any time of year, I think they're just right for New Year's Eve. Festive and pink, they're a fun way to celebrate a special evening.
Like what you just read? Subscribe to Katie at the Kitchen Door on Feedly or Bloglovin', or follow along on Facebook, Twitter, Pinterest, Instagram, or Google+. Thanks for reading!
3