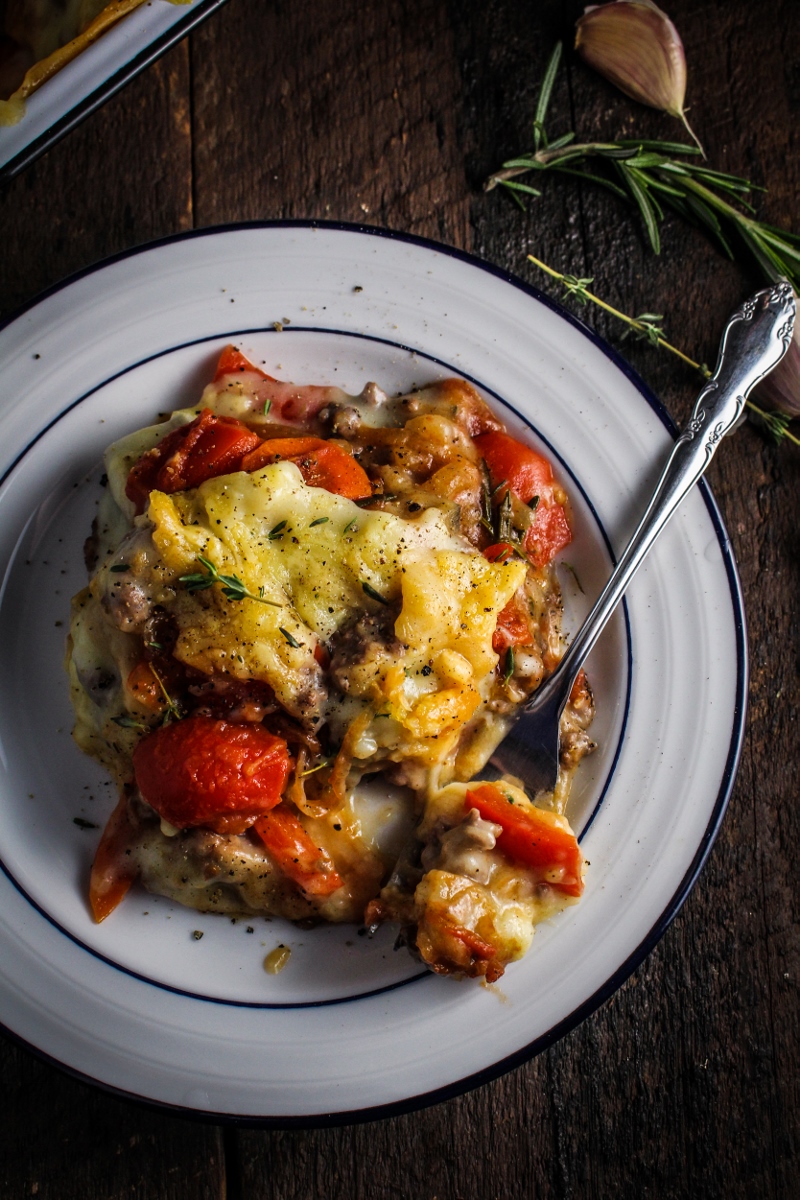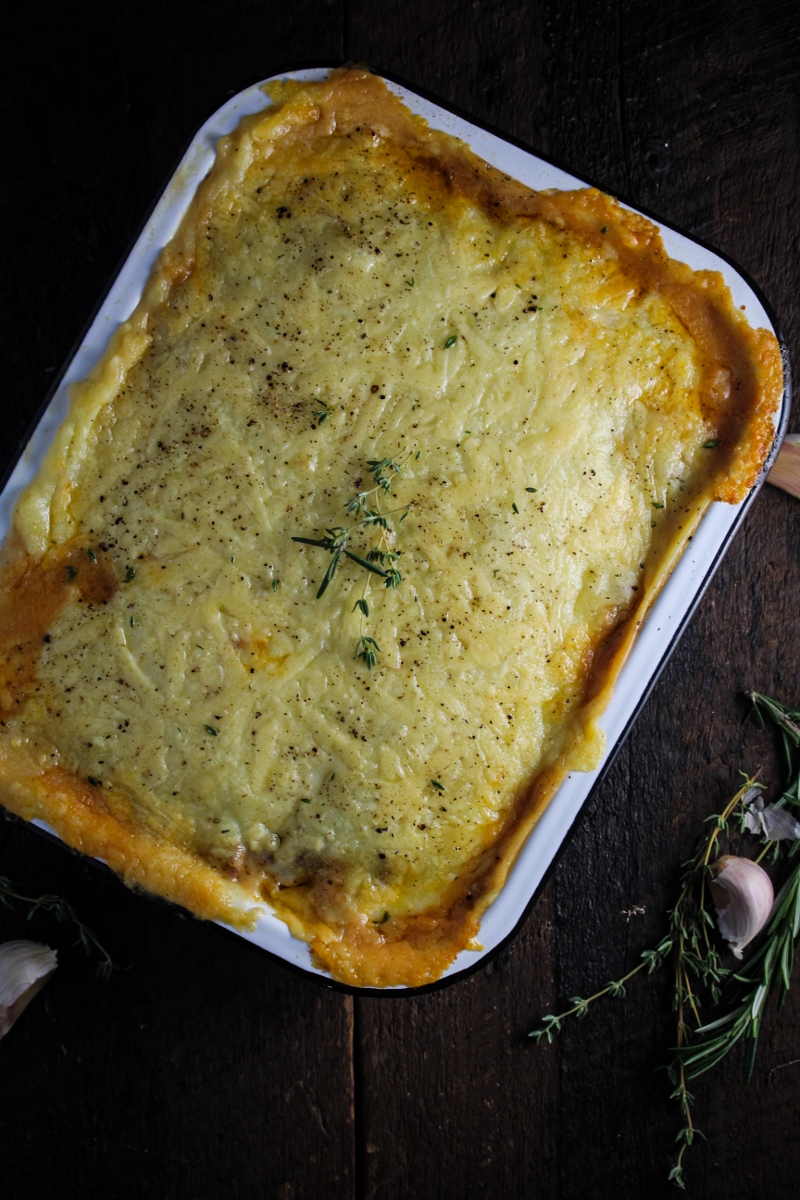 The Book: When Hillary Davis reached out to me about reviewing her newest book, French Comfort Food, it was the middle of summer, and the days when I'd be craving French Onion Soup and Coq au Vin seemed almost too distant to imagine. Now that we've seemingly catapulted from fall straight into mid-winter (Snow? On Novemebr 2nd? The worst) though, French comfort food seems like exactly the sort of thing I want to be pulling out of my oven, and I'm glad to have a copy of this book to turn to. These are classic recipes – nothing fancy or convoluted here. Many of them will be familiar to the average American cook: cheese souffles, leek and potato soup, croque madames, bouef bourguinon. For many, these are the dishes that first come to mind when we think of French cooking – in a way, the dishes feel almost retro, meals that would have been a hit in upscale restaurants during the 80s. But of course, they have all been timeless classics in France for centuries. For classic bistro food that will stick to your ribs without complicated preparations or expensive ingredients, this book is a great resource.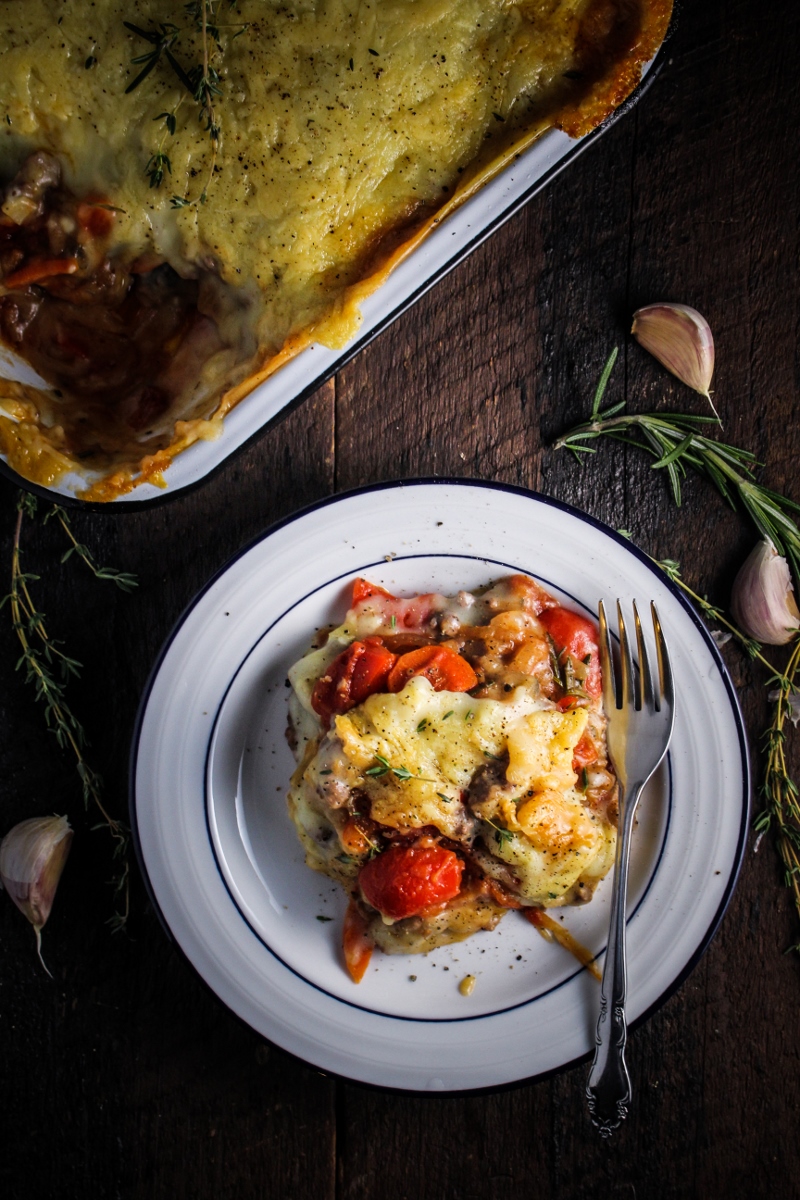 The Food: The first recipe I made from French Comfort Food was a vegetarian shepherd's pie that used a ratatouille sauce instead of ground beef as the flavor base. I made it mostly because it was a time when our fridge was overflowing with tomatoes and eggplants and it seemed as good a way as any to use some up. I added the ground beef back in, used our freshly harvested potatoes, and didn't skimp on the cheese. It turned out great – we ate half in the first day, and froze the second half for a rainy day. I was planning on featuring a different recipe for this post, because shepherd's pie just isn't that French, and I'd already made it so I thought I should branch out. But then, last weekend turned out to be that rainy day, and the reheated leftovers were so good that I knew I had to share the recipe with you. So here it is: not particularly French, not particularly vegetarian, but definitely comfort food. Make a big batch while there are still eggplants and peppers hanging out at the markets and be sure to freeze some for that unknown future time when you'll really need it. I do have to note – while I usually try to stick to the letter on recipes when doing book reviews, I took all kinds of liberties with this one to suit my tastes. I'm telling you this so that you know that it's a forgiving recipe, so feel free to adjust a bit here and there. That said, the brilliance of this recipe – using a meaty vegetarian ratatouille sauce as the base instead of beef – is all Hillary's.
Recipe Shortlist: Ramekins of Salmon, Wine and Shallots; Caramelized Onion and Roquefort Clafoutis; French Rolled Omelet with Cherry Tomatoes and Parmesan; Perigord Garlic and Chicken Soup; Normandy Pork Chops with Apple Brandy Cream Sauce; Gascony Roast Leg of Lamb with Anchovies and Garlic
Like what you just read? Subscribe to Katie at the Kitchen Door on Feedly or Bloglovin', or follow along on Facebook, Twitter, Pinterest, Instagram, or Google+. Thanks for reading!
Disclaimer: I received a review copy of French Comfort Food from Gibbs Smith, but I was not otherwise compensated and all thought and opinions are my own.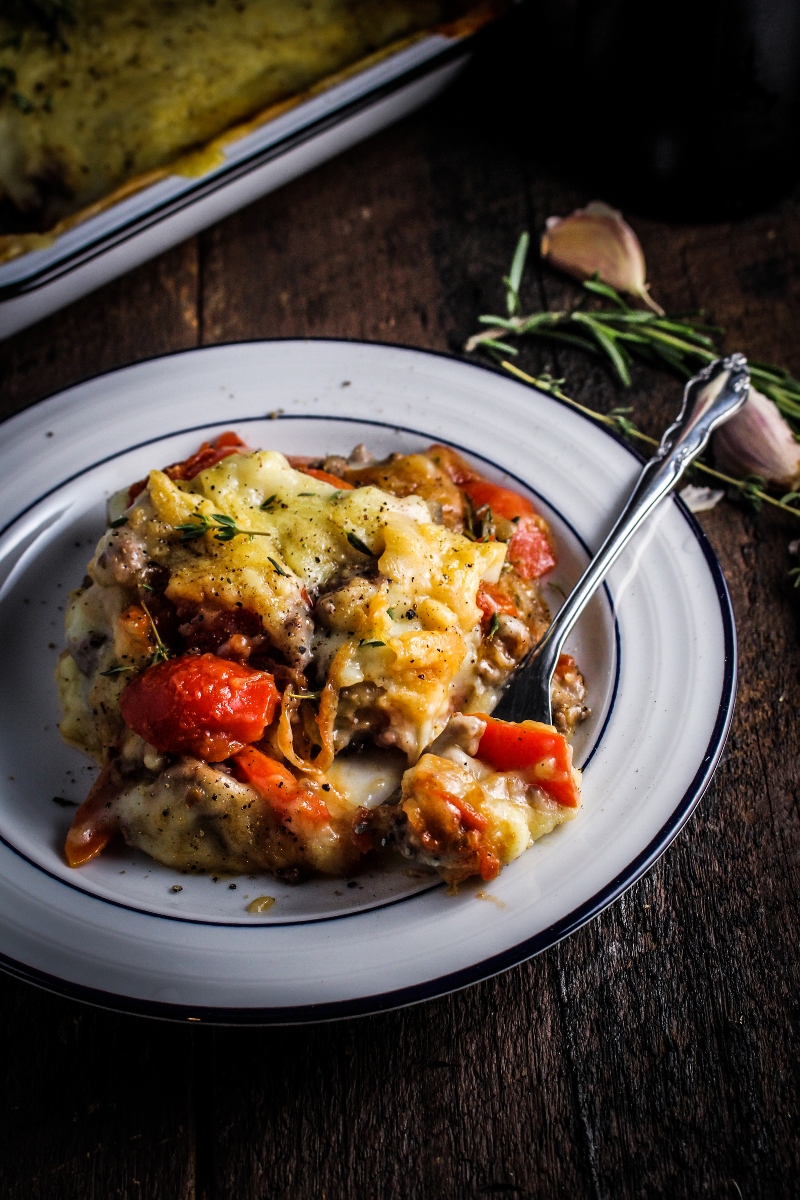 Ratatouille Shepherd's Pie
Adapted from French Comfort Food. Serves 6-8.
3 TBS olive oil
2 medium onions, peeled and thinly sliced
4 large cloves garlic, peeled and thinly sliced
1 large red bell pepper, stem and seed removed
3 sprigs fresh rosemary
2 sprigs fresh thyme
1 medium carrot, finely diced
1 medium eggplant, stem removed, chopped into 1/2-inch cubes
1 (14.5 oz) can of chopped canned tomatoes, or 3 small fresh tomatoes, cored and cubed
2 TBS tomato paste
2 TBS flour
6 medium yukon gold potatoes, peeled and quartered
2 TBS butter
1/2 cup whole milk
1 1/2 cups grated Gruyere or sharp cheddar cheese, divided
sea salt and pepper to taste
1 1/2 lb. ground beef
Heat the olive oil over medium heat in a large saute pan. Add the onions and garlic and saute, stirring frequently, until soft and fragrant, about 6-8 minutes. Add the bell pepper, leaves from the rosemary and thyme, carrot, and eggplant and saute until beginning to soften, another 5 minutes. Add the tomatoes and season to taste with salt and pepper. Mix the tomato paste and flour together in a small bowl, then stir into the ratatouille mixture until fully incorporated. Let sauce cook until eggplant is tender, about 20 minutes.
While the sauce is cooking, place the quartered potatoes in a saucepan and cover with cold water. Season generously with salt, then bring to a boil over medium heat. Boil until tender, about 10 minutes, then drain potatoes. Add butter and milk to potatoes and mash or blend potatoes until very smooth but still stiff enough to hold their shape, then season to taste with salt and pepper. Add more milk if you'd like the potatoes to be smoother. Stir 1 cup of the grated cheese into the potatoes and set aside.
Preheat the oven to 400°F and lightly oil a 9×13 casserole dish. Spoon the sauce evenly over the bottom of the dish. Wipe out the saute pan and return to medium heat, then add the ground beef to the pan. Cook until browned all over, about 8-10 minutes. Drain the grease from the pan, then spoon the cooked beef evenly on top of the sauce. Next, spread the mashed potato mixture evenly over the top of the beef, using a spatula to smooth it out to meet all the edges. Sprinkle the remaining 1/2 cup of cheese on top of the casserole, then place the casserole dish on a baking sheet (to catch any bubble ups) and place in the oven. Bake until golden brown and bubbling, about 30 minutes. Let cool for 5 minutes, then serve.
6