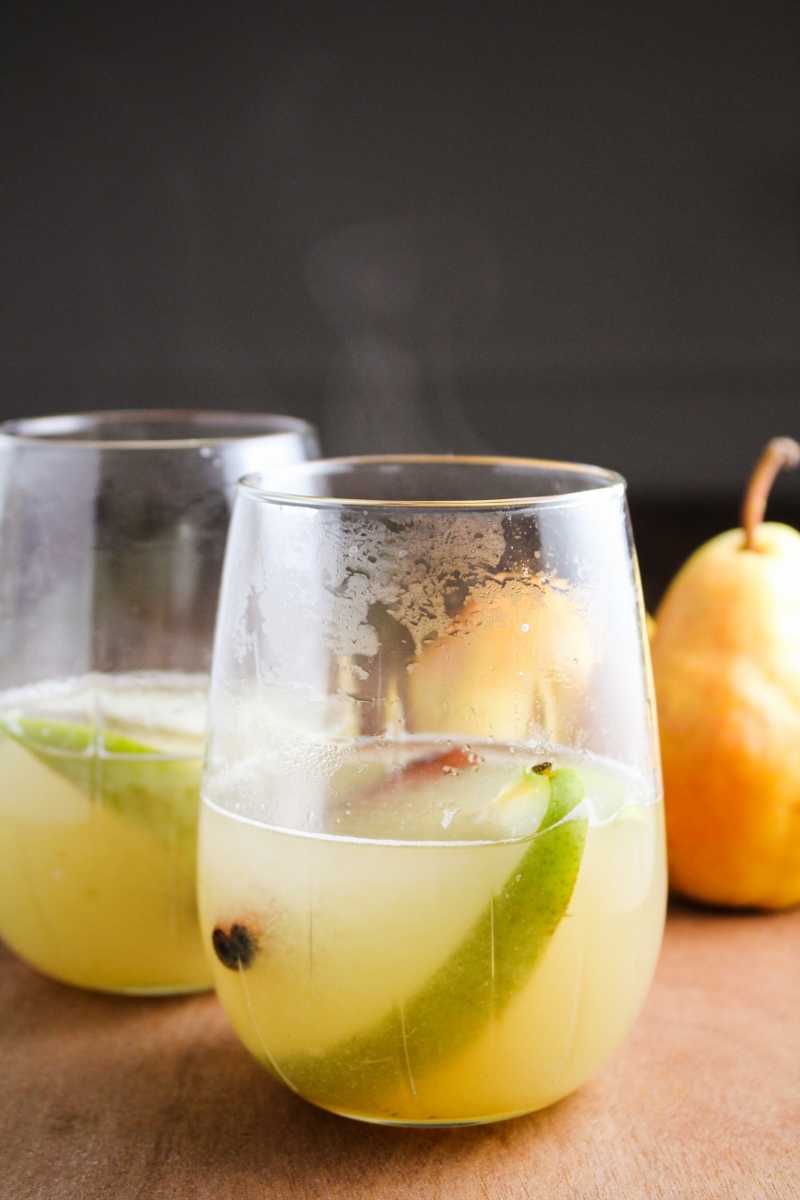 The weekend has arrived! Although I had a brief skirmish with the cold Trevor's been fighting all week on Thursday, a pot of spicy chicken noodle soup and a solid 9 hours of sleep nipped it in the bud, so I'm ready to make the most of the gorgeous weather that we're supposed to have here in New England. First and foremost, I'll be celebrating the wedding of my friends Tim and Sofia, and I can't wait to dance the night away and toast to them with all our college friends. Besides that, I'm going to spend as much time outside enjoying the fall-ness and snuggling with Trevor as I can, before getting on a long series of flights for a 10-day trip to Malaysia Sunday night.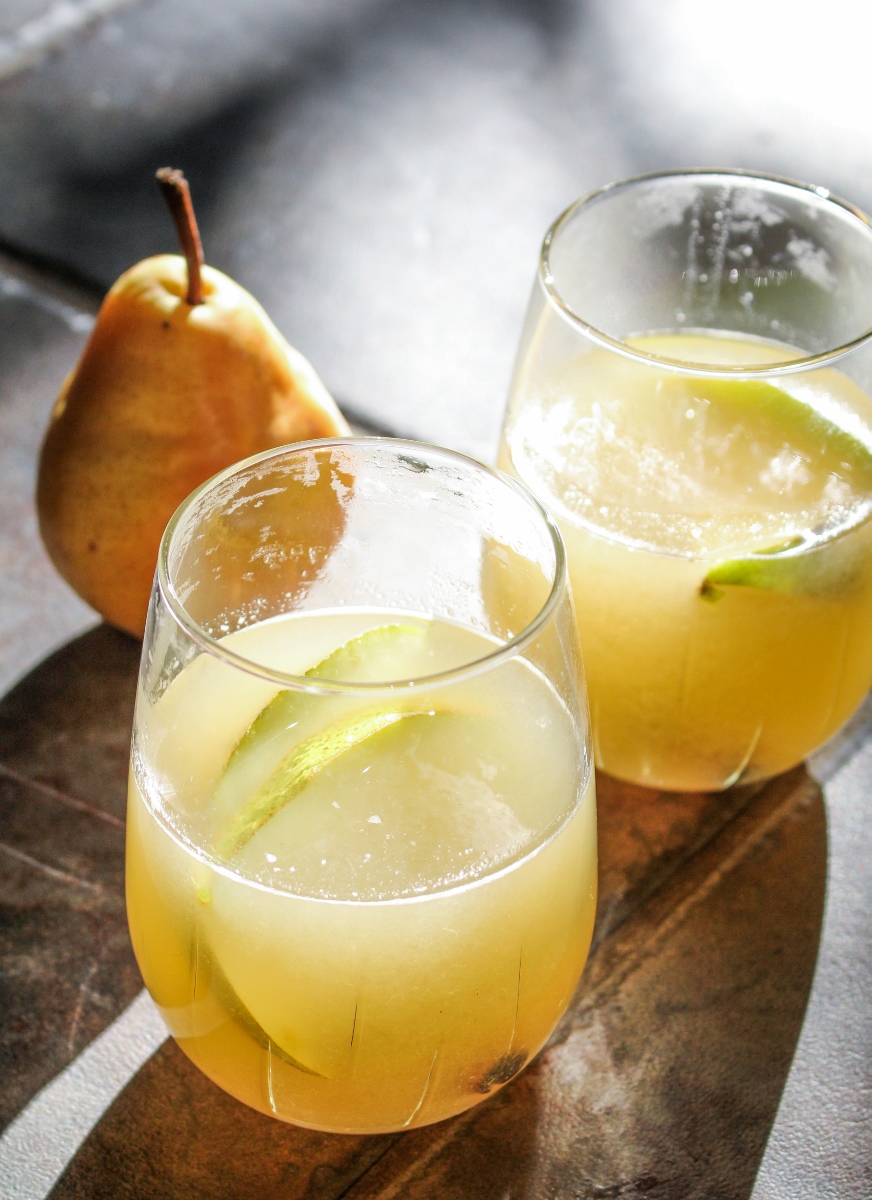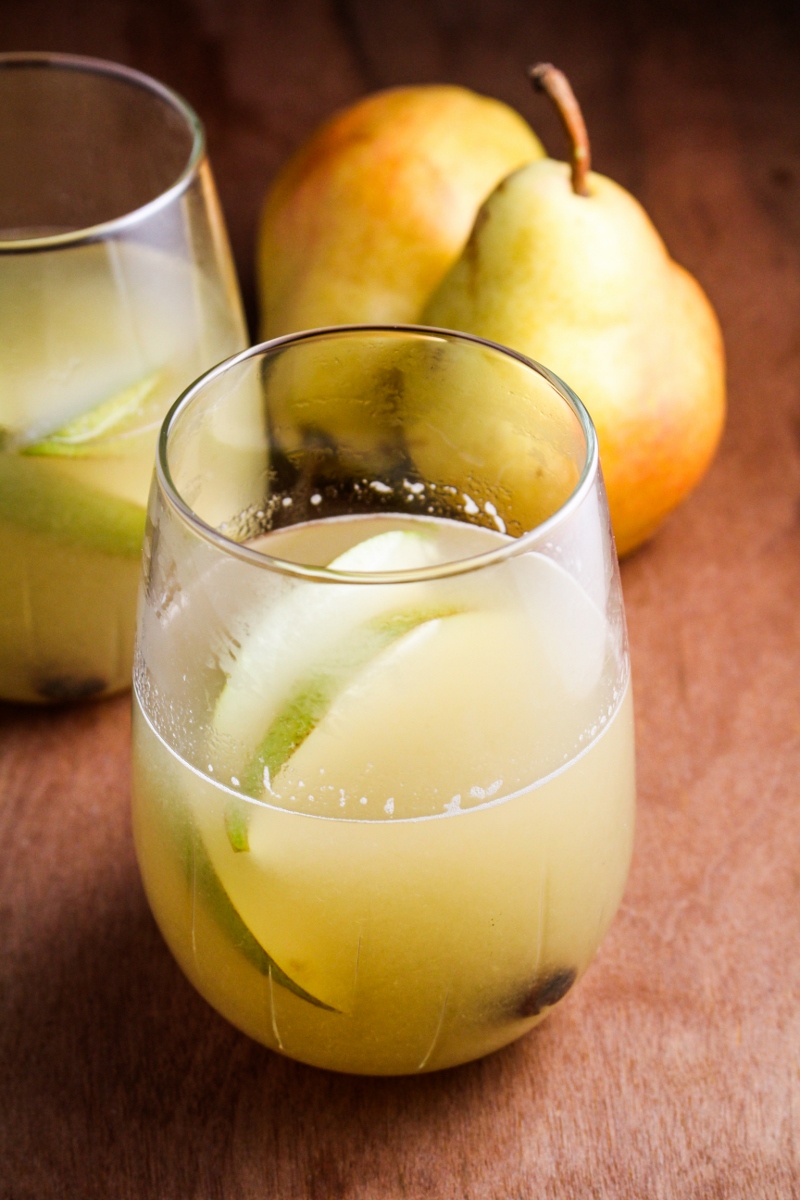 To kick things off, I whipped up a batch of this mulled pear sangria, a re-imagination of a cocktail I had at
Sip
last weekend. I'm using the term sangria very loosely, as I'm making it with a spiced fruit purée and serving it warm instead of over ice (although I'm guessing it would be just as good served cold, if that's more your style). It has all the right components for a sangria – fruit, wine, and a bit of booze – just warmed up and spiced with cinnamon and cloves for the season. Call it whatever you want, but be sure to give it a try! And although I'm not really looking forward to winter, I am pretty excited that this post marks the kick-off of winter-cocktail season. Mulled drinks just might be the best part of cold weather.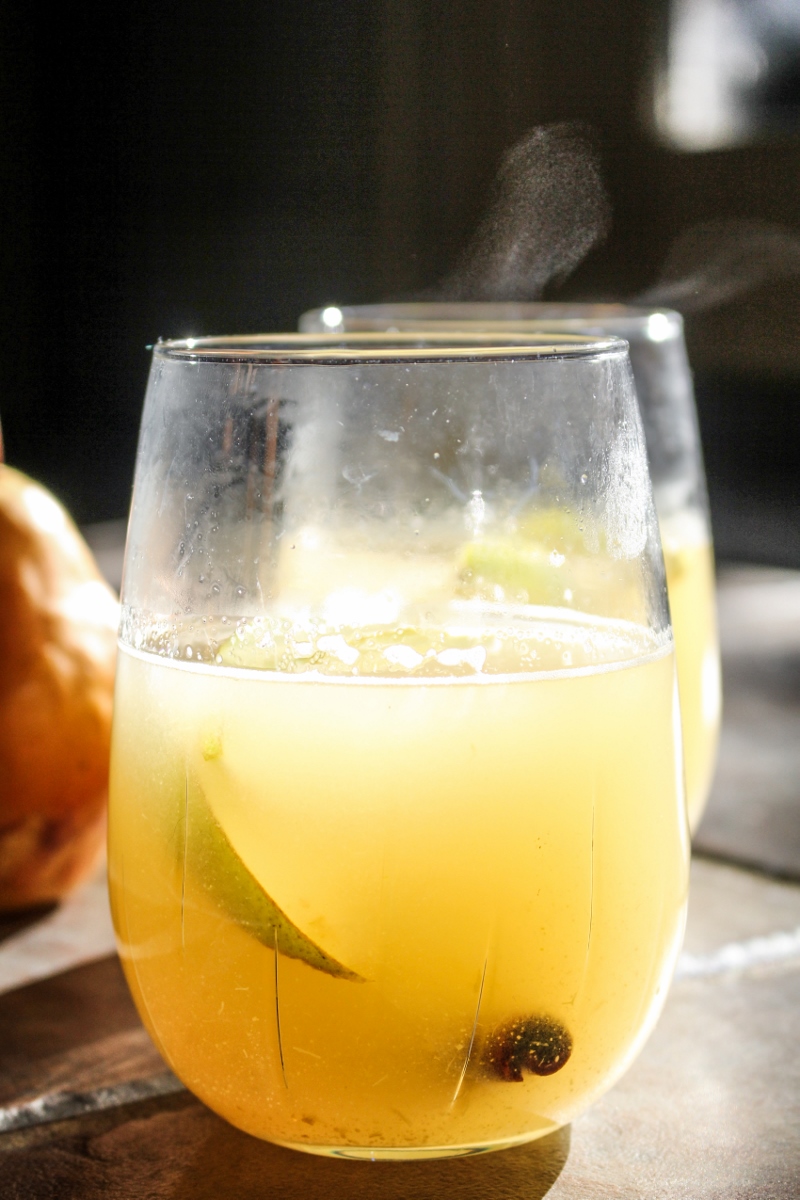 Mulled Pear Sangria
A Katie at the Kitchen Door original recipe. Serves 4.
2 ripe pears, plus extra slices for serving
1/3 c. sugar
1 c. water
1 whole cinnamon stick
5 whole cloves
4 oz. maple liqueur
1 bottle white wine
Peel and core the pears and roughly chop into cubes. Place the pear cubes, sugar, water, cinnamon stick, and cloves in a medium saucepan and bring to a simmer over medium heat. Simmer until the pears are soft, about 8-10 minutes. Use a slotted spoon to remove the cinnamon stick and cloves and discard. Puree the pear and syrup mixture until smooth, in a regular blender or using a hand blender.
Put the pear syrup back in a saucepan. Add the liqueur and wine and heat over low heat until just steaming. Remove from the heat and ladle into pre-warmed glasses (to prevent cracking. Garnish each glass with a few slices of pear, then serve.
2