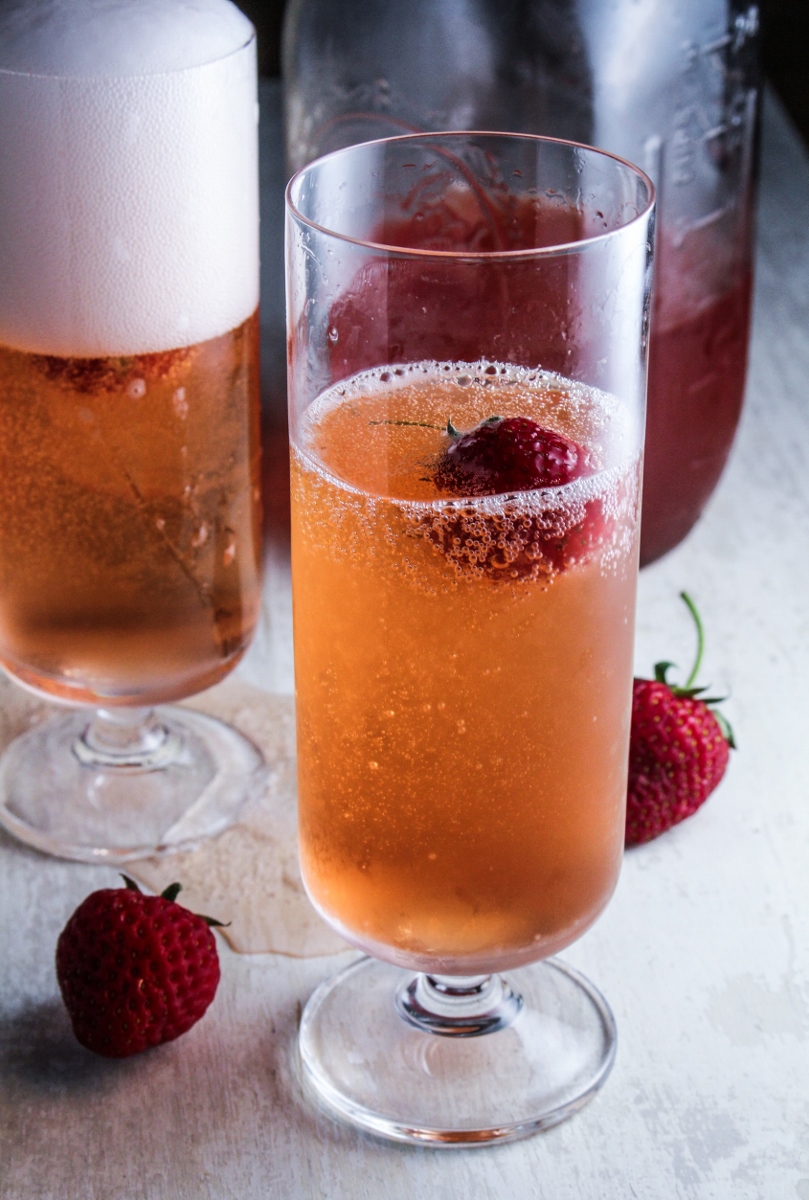 The only downside to homegrown strawberries is their extremely short shelf life. Almost as soon as you pick them, they begin to soften, and by day three in the fridge you're well on your way to jam (which is at least better than the whole batch succumbing to a bit of unnoticed mold overnight – so devastating). Since we can only get out to the "farm" to pick once a week, I usually find myself scrambling to use them up in this short window. A person can only consume so many strawberries though, so come day four, it's time to find a preservation method or chuck them in the compost, the former obviously being the preferable choice.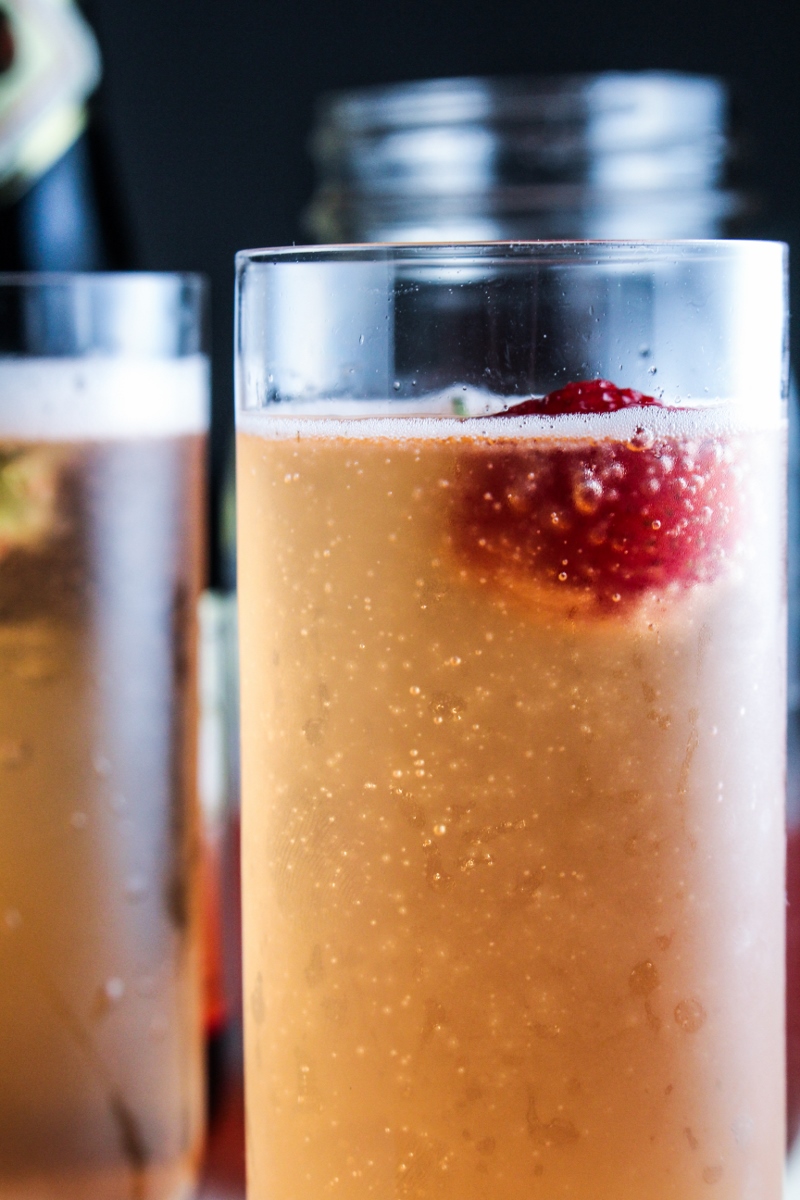 Facing this dilemna last week, asleep on my feet after a long day and without much of a plan, I chopped up the remaining 2 cups of strawberries and threw them in a bowl. I was planning on dousing them with sugar and using them in my yogurt for the next few days, but decided to look up how you make fruit shrubs before doing so. I had been explaining the concept of a shrub, a fruit and vinegar syrup often used to flavor cocktails, but sometimes drunk on it's own, to Trevor a few days earlier, but had never actually tasted one.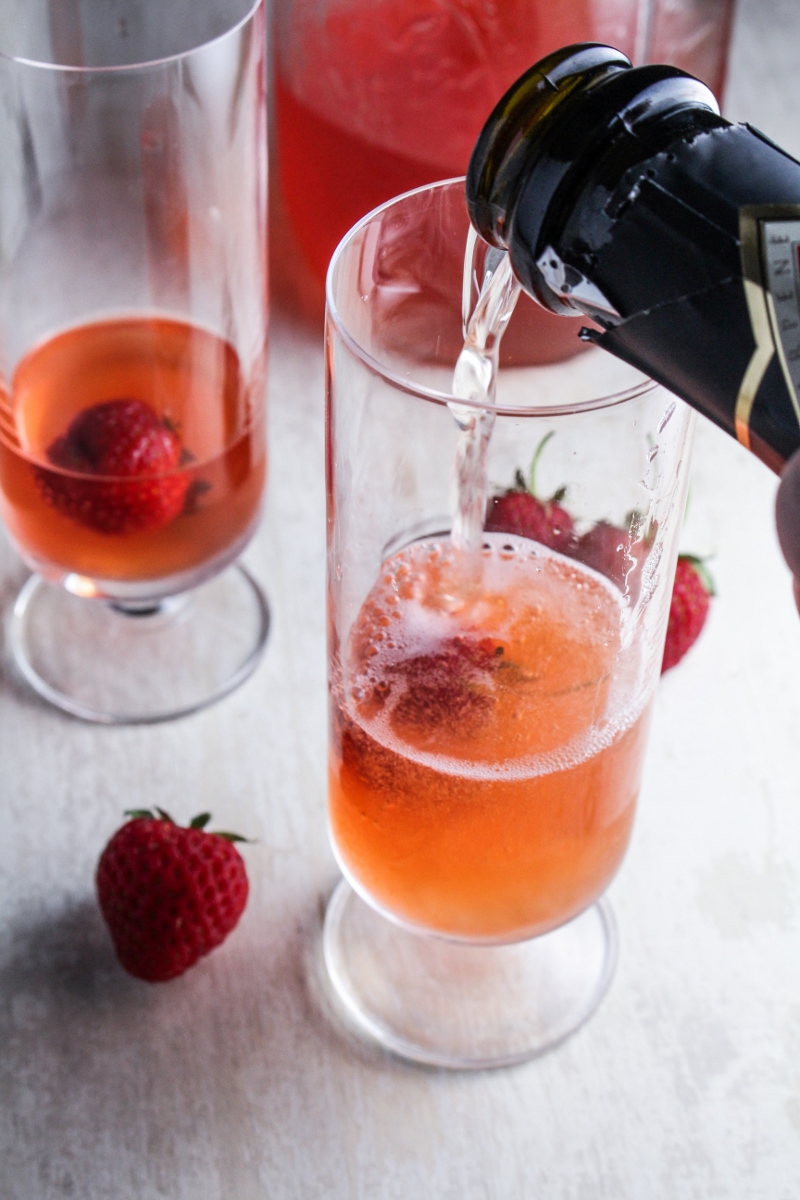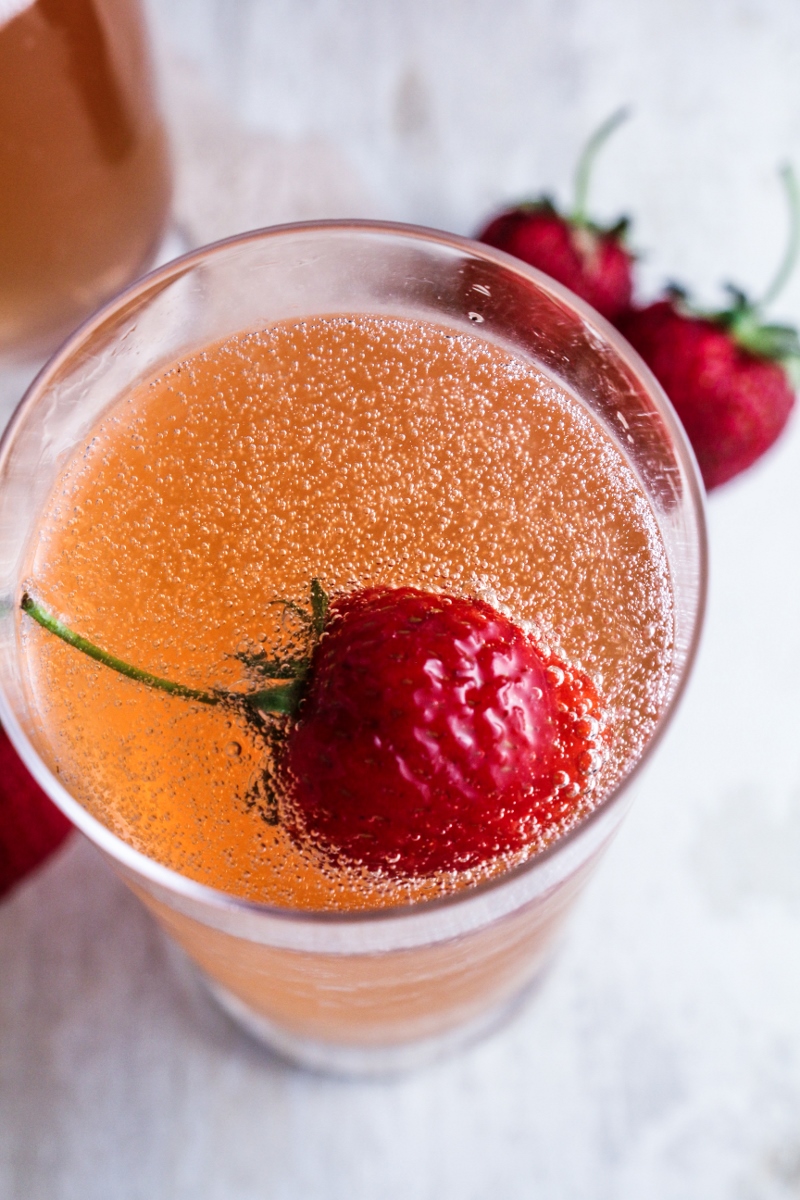 Turns out, the first step to making a shrub is to douse your fruit in sugar and let it sit around in the fridge for a few more days, so I proceeded with my original plan, adding a handful of lemon peels that Trevor had conveniently prepared for cocktails and left in the fridge. After a day or two of maceration, the juices get mixed with an approximately equal amount of cider vinegar, and popped back in the fridge. Now, 10 days later, I have a jar of intensely sweet-and-sour pink juice that can be added to anything that needs a flavor boost. I actually really like it on its own, although only in small doses, but since today is the first day of my Maine vacation (!), I decided to make a celebratory champagne cocktail with it. A little of the shrub, a dash of bitters, top the glass of with champagne, and you have a sophisticated and not-too-sweet twist on champagne and strawberries.
This recipe is not precise in any sense of the word, so don't feel constrained by it. Mix up the fruit, mix up the type of vinegar, let sit in the fridge for longer, mix it with something other than champagne… experiment and see what works for you.
Like what you just read? Subscribe to Katie at the Kitchen Door on Feedly or Bloglovin', or follow along on Facebook, Twitter, Pinterest, Instagram, or Google+. Thanks for reading!
Strawberry-Lemon Shrub
Based on the instructions on Serious Eats. Makes about 2 cups.
2 c. hulled and quartered fresh strawberries
1 c. sugar
peel from 2 lemons, white pith completely removed
1 c. apple cider vinegar
Stir together the chopped strawberries, sugar, and lemon peel in a large bowl. Cover tightly and let sit in the fridge for 2-3 days, stirring briefly every 24 hours.
Strain the juice from the fruit mixture. Stir the juice together with the apple cider vinegar. Place the juice-vinegar mixture in the fridge in a covered jar. Let sit in the fridge for at least 4 days before tasting – the flavors will mellow with time. Will keep in the fridge for several weeks.
Strawberry Champagne Shrub
Serves 1.
3 TBS strawberry-lemon shrub, recipe above
2 dashes cranberry bitters
3/4 c. chilled champagne or prosecco
1 small strawberry, for garnish.
Add the shrub and bitters to a tall glass. Top off with prosecco, drop a strawberry in, and serve immediately.
1