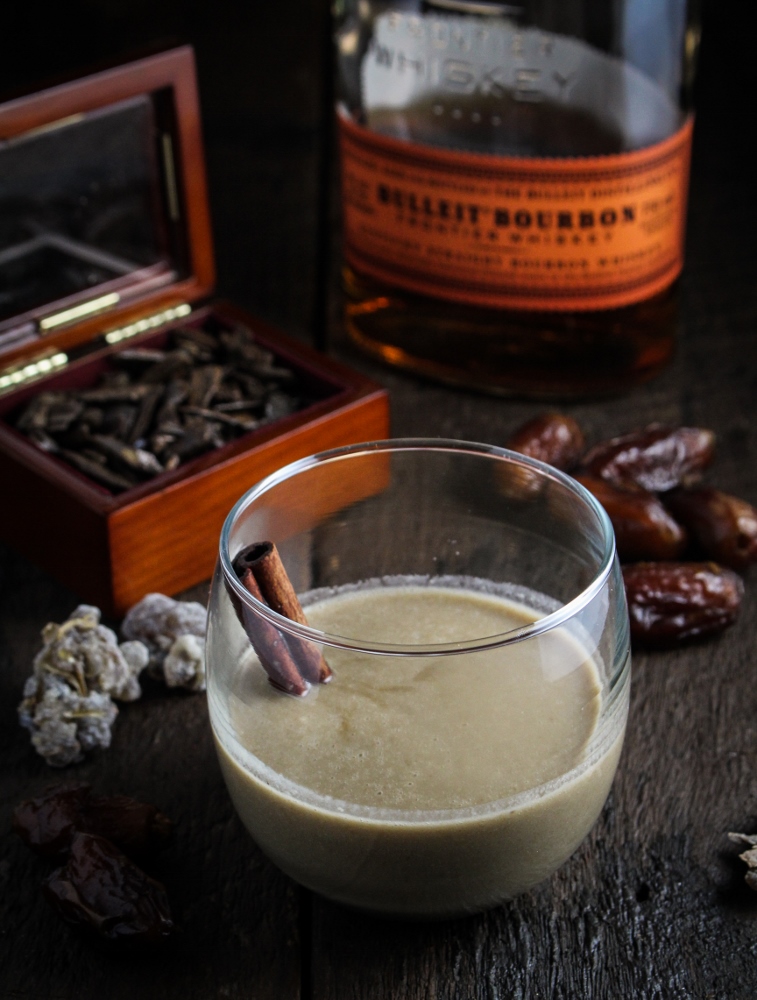 I am so over this winter. The snow has just been pouring down in Boston, and although I generally love that my office has a big window, it seems like all I can see lately are whiteouts. Last Thursday, this weekend, yesterday, today – four storms in seven days. Enough already.
But I know winter's not all bad, and so I've been trying to enjoy what it does have to offer. I spent last weekend in Maine with my dad, and although it was still snowy and cold, at least there was a bit of sunshine, clean snow, and plenty of fresh air. We spent the mornings waking up slowly to drink coffee by the sunny windows; the afternoons trekking through the woods, enjoying the heavy stillness of a freshly blanketed pine forest; and the evenings eating too many cookies and watching movies. It was incredibly relaxing, and hopefully gave me just enough optimism to make it through the next three weeks (before we head to Ecuador!).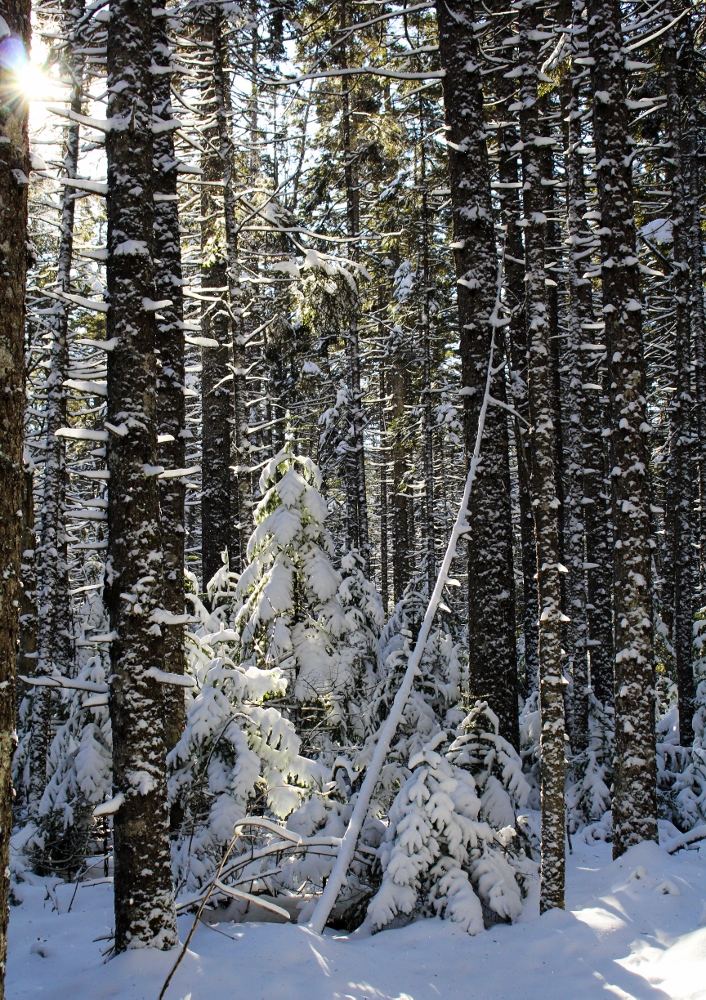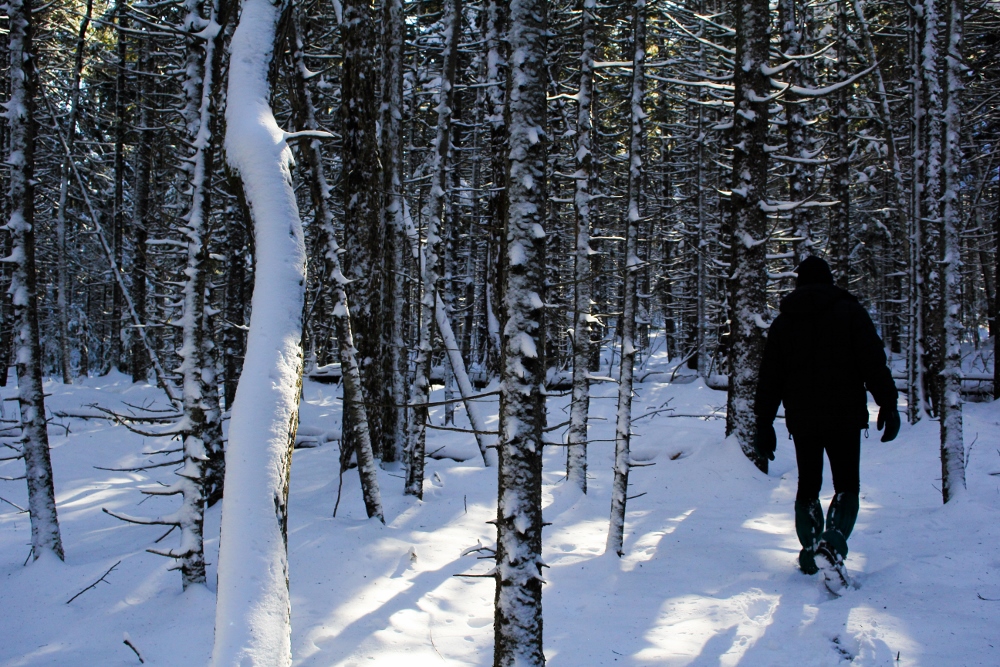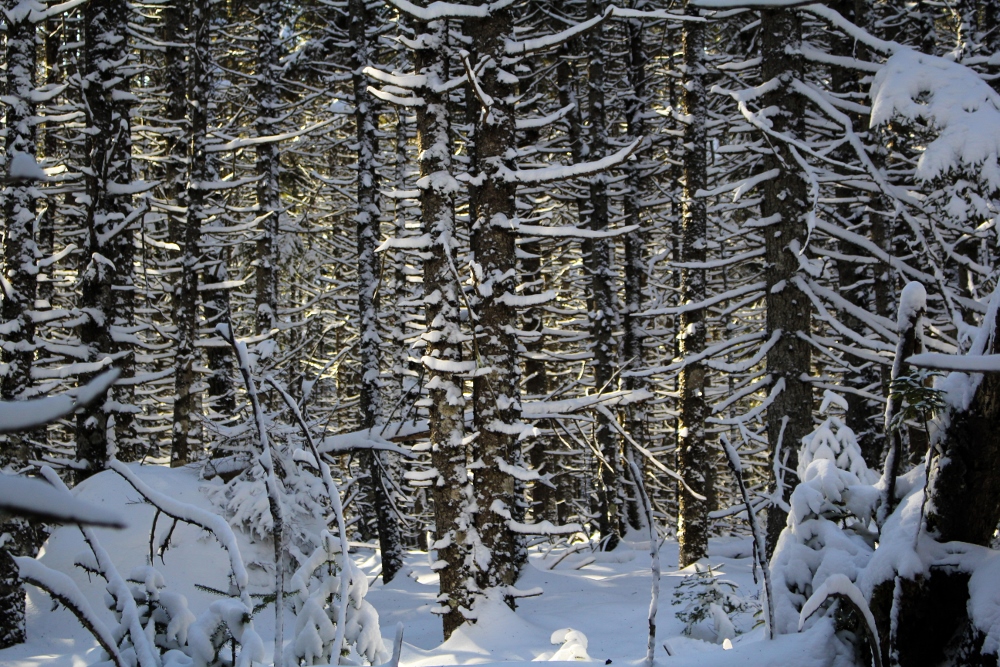 When I can't be traipsing through pretty snow and enjoying the quiet of fresh winter air, I can at least be snuggled up enjoying rich, warm drinks I'd never make in the summer. This cocktail was inspired by a recipe in Winter Cocktails called 1,001 Nights. A smooth and thick mixture of rum-and-cinnamon-soaked dates blended with coconut milk and served warm, it's an incredibly rich and comforting drink that hints of warmer climes. Tasting it after blending, I thought it was a little too sweet, so I skipped the honey and sweetened whipped cream that the original recipe called for and instead added a splash of bourbon to the mixture. The result was just right for me – the drink was still sweet and rich, but with just enough smoky, woodsy flavors to offset the syrupy-ness. While it certainly has it's roots in Middle Eastern flavors, it has a profoundly American accent, so I've changed the name to 1,001 Kentucky Nights. And I'd make it just like this next time, too. That said, if you don't have a copy of Winter Cocktails yet, you should really go order one – I've discovered so many great recipes from it this winter.
P.S. Check out the genuine Omani goodies making my pictures that much more authentic! That's agar wood in the box in the background, and the little knobbly stuff in front of it is frankincense. I had never really thought about frankincense being a real thing before, so I was genuinely shocked when Trevor showed it to me. So cool.
Like what you just read? Subscribe to Katie at the Kitchen Door on Feedly or Bloglovin', or follow along on Facebook, Twitter, Pinterest, and Instagram. Thanks for reading!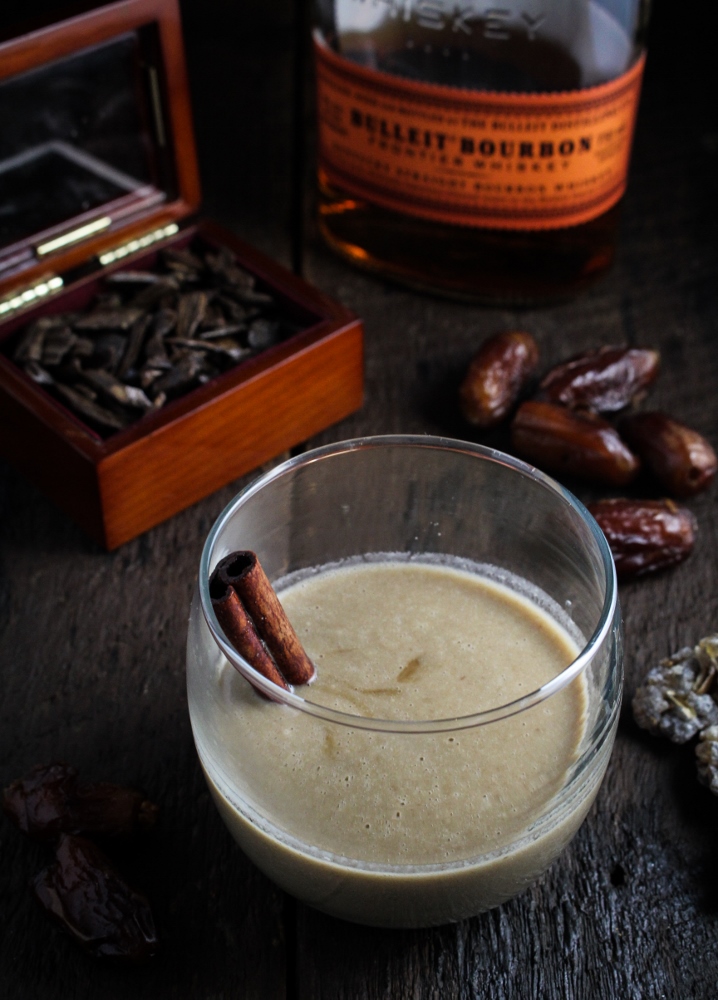 1,001 Kentucky Nights
Adapted loosely from Winter Cocktails. Serves 2-3.
1/2 c. pitted dates, roughly chopped
3/4 c. dark rum
1 cinnamon stick
3/4 c. coconut milk
1.5 to 3 oz. of Bourbon
Add the chopped dates, rum, and cinnamon stick to a small saucepan. Bring to a very gentle simmer over low heat, and simmer until the dates have absorbed most of the liquid and are very soft, about 8 minutes. Remove from the heat and let cool 5 minutes, then remove the cinnamon stick (you can save it for garnish, if you'd like).
Add the dates and their liquid to a blender with the coconut milk. Blend on high until the mixture is smooth and thick. Strain the mixture back into the small saucepan. If you are using a high-powered blender, such as a Vitamix, you won't need to strain it. Reheat gently until just warmed through. Stir in 1.5 oz. of Bourbon and taste, adding more if you'd like a stronger drink. Serve immediately.
2