Winter Cocktails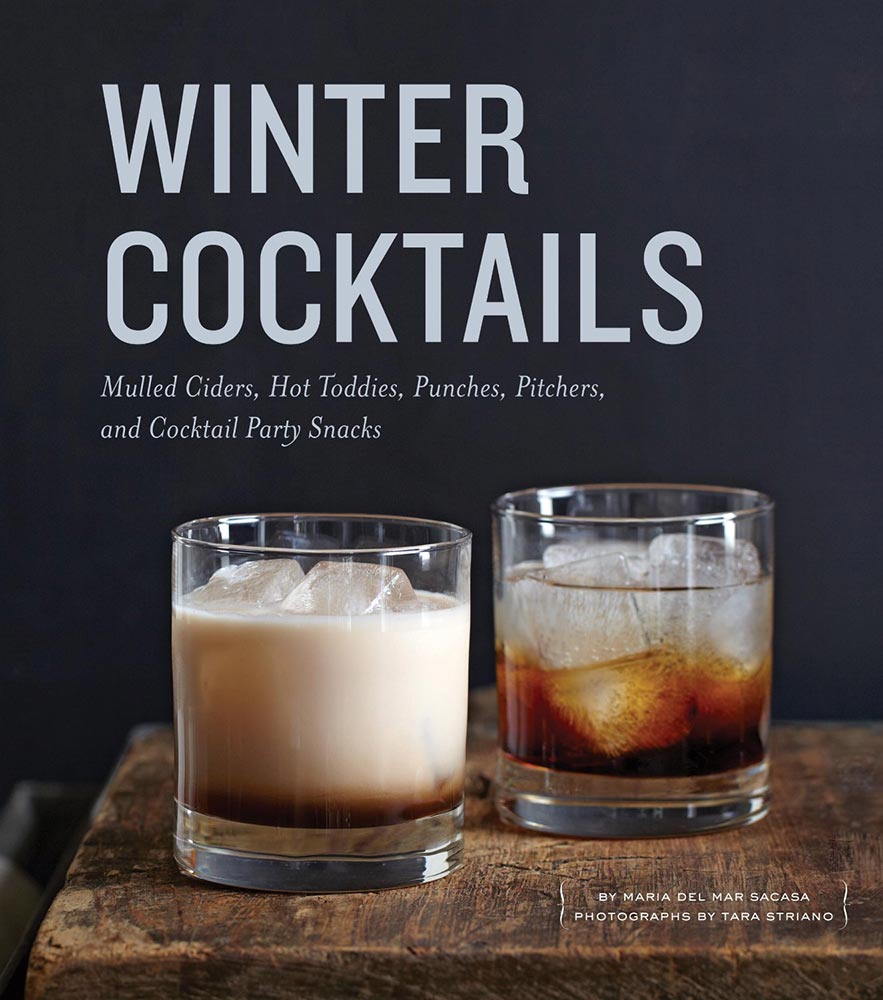 The Book: I have been having so much fun with Winter Cocktails, the new cocktail book from the extremely talented ladies behind Cookin' and Shootin'. Too much fun, probably, given the fact that based on current trends it looks like I'm going to be drinking my way through the changing seasons. The drinks that Maria and Tara have included here are perfect for cooler weather and cozy evenings at home – some are served hot, others are rich and creamy, and festively-spiced punches and chilled drinks round out the mix. There's lots of tea, chocolate, cider, and whiskey to be found in these pages. As someone who until recently considered making a drink to be pouring a shot of tequila into whatever I was already drinking, the flavor combinations that are incorporated into these drinks – like kumquat-and-thyme-infused gin, English breakfast tea with cherry bitters and whiskey, and lemongrass-spiked coconut milk with rum – are stepping up my cocktail game quite a bit. I also found the introduction, with info on types of glasses, basic bar-tending techniques, and the liquors that any well-stocked bar should have, to be very useful.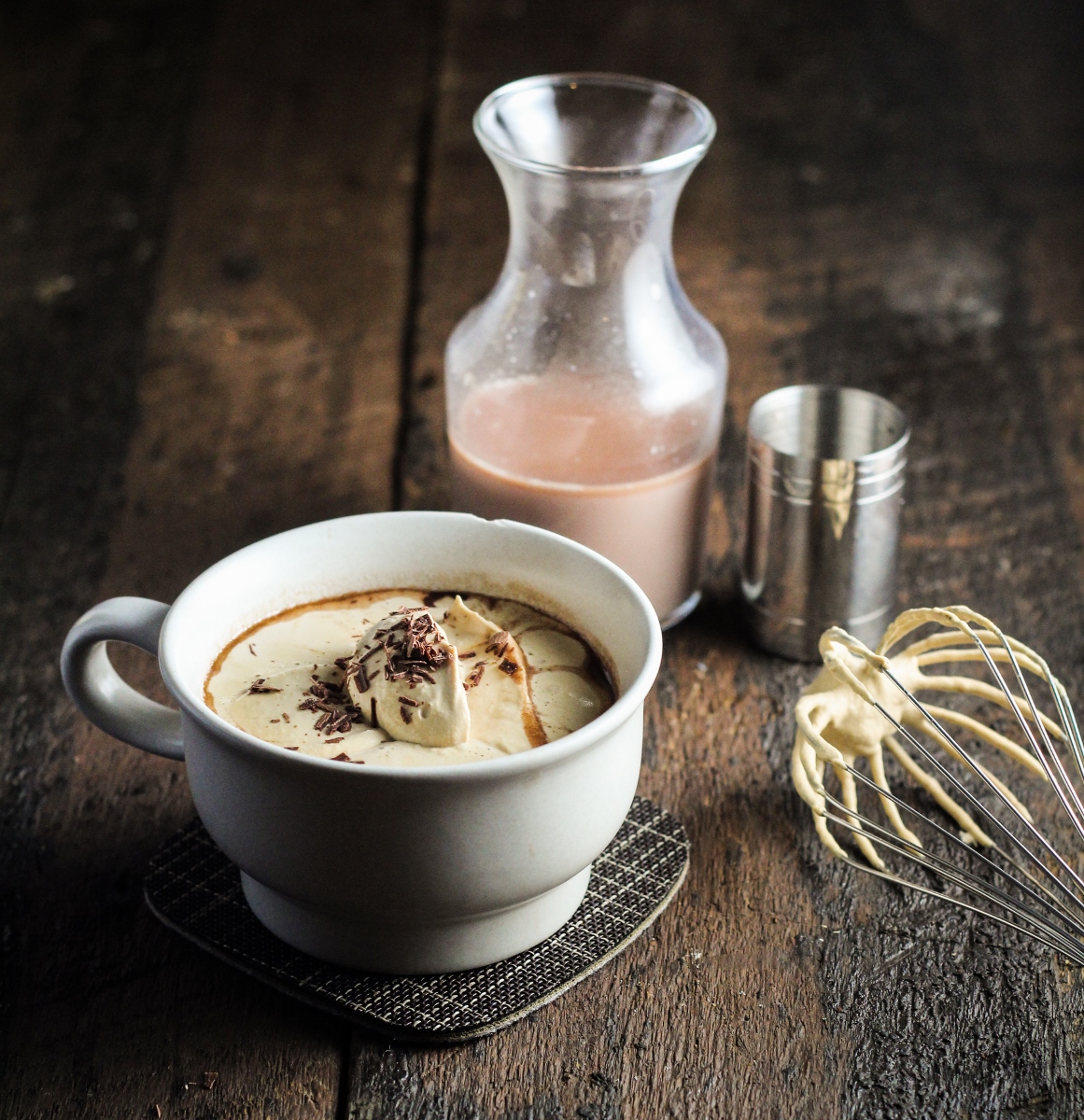 Beyond the drinks themselves, there are also serving tips, party notes, and recipes for accompanying party snacks like Cheese-Crusted Olives and "Pigs on Cushions." Like other Quirk books, the book is in a nice, small format (I love smaller cookbooks, I read them on the subway like a total food dork), with high quality paper and integrated design. Drinks and glassware are really challenging to photograph, so I especially appreciate the quality and variety of images that Tara has created. One word of caution: some of the drinks are a bit more complicated than shaking and pouring, so expect to set aside 15-20 minutes to prepare most of the drinks in this book. Longer than it takes to open a beer, yes, but so worth it. 

P.S. Check out the cute book trailer Maria and Tara made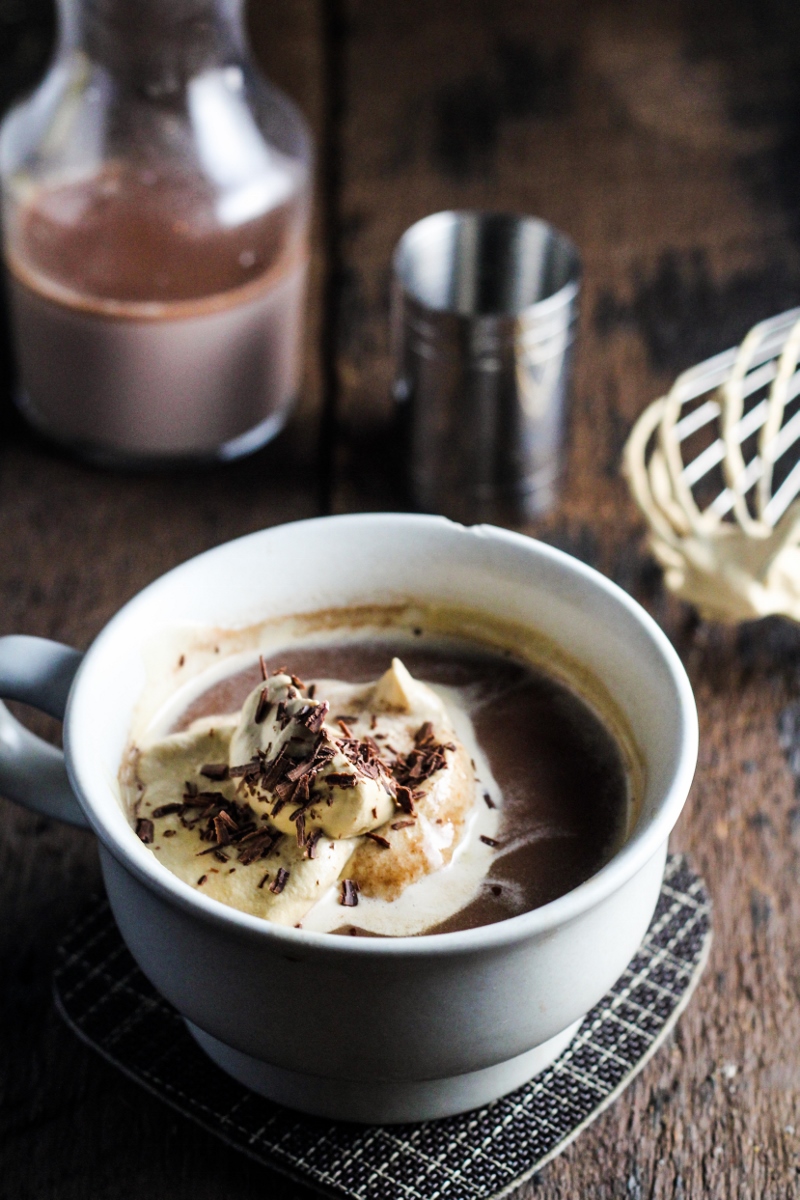 The Drinks: One nice thing about drink cookbooks – it's easy to test a lot of recipes, which is exactly what we've been doing. The first thing we tried was the Red Riding Hood, a spiced mulled cider mixed with red wine. We actually found it a little too dry, so we added a shot of Grand Marnier to each glass and then it was pretty much perfect. One of our favorites so far is the Burnt-Sugar Hot Buttered Rum, which we served en-masse at our Halloween party last night. It's syrupy sweet and boozy, a quick and decadent way to imbibe. And the recipe pictured here, also no stranger to decadence, is a Frangelico-spiked Nutella Melt, served with espresso-flavored whipped cream. It's a lot like hot chocolate, but with more nuanced flavors and the added benefit of being able to lick the Nutella spoon after you make it. It would be the perfect thing to sip on by the fire after a day playing in the snow. I might secretly stock my parents liquor cabinet with the ingredients so that we can have it there this winter (no fireplace at my house…). Definitely don't skip the espresso-whipped cream – it's easy and it really ties the drink together!
Recipe Short-List: Applejack Hot Toddy (with maple syrup, applejack, and cinnamon tea); Liquid Gold (mulled pineapple juice and rum); Pumpkin Bourbon Eggnog; Cherry-Vanilla Hot Chocolate; Chocolate Stout Affogato; Orchard Fête (maple syrup, apple cider, applejack, and rosemary)
Disclaimer: I received a review copy of Winter Cocktails free of charge from Quirk, but was not otherwise compensated for writing this review.
Nutella Melt
Recipe from Winter Cocktails. Serves 4.
Note: to toast both the hazelnuts and coconut flakes, you can spread them (do one ingredient at a time) in a dry frying pan over medium heat, and toast, stirring frequently, until golden brown. Alternatively, you can top your drink with chocolate curls, like I did.
4 c. whole milk
1/4 c. Nutella, or other chocolate-hazelnut spread
pinch salt
6 oz. Frangelico, or other hazelnut liqueur
1 c. heavy cream, chilled
1/4 c. confectioner's sugar
2 tsp instant espresso powder
1/4 c. toasted hazelnuts, chopped, for garnish
toasted coconut flakes, for garnish
Bring the milk, Nutella, and salt to a simmer in a medium saucepan over medium heat, stirring until Nutella is completely dissolved. Taste for chocolate flavor and body, and add more Nutella if desired. Stir in hazelnut liqueur, and remove from heat.
Whip the heavy cream together with the confectioner's sugar and espresso powder until soft peaks have formed. Ladle the drink into warmed cups, and top with a big spoonful of whipped cream. Garnish with the chopped hazelnuts and toasted coconut flakes.
5