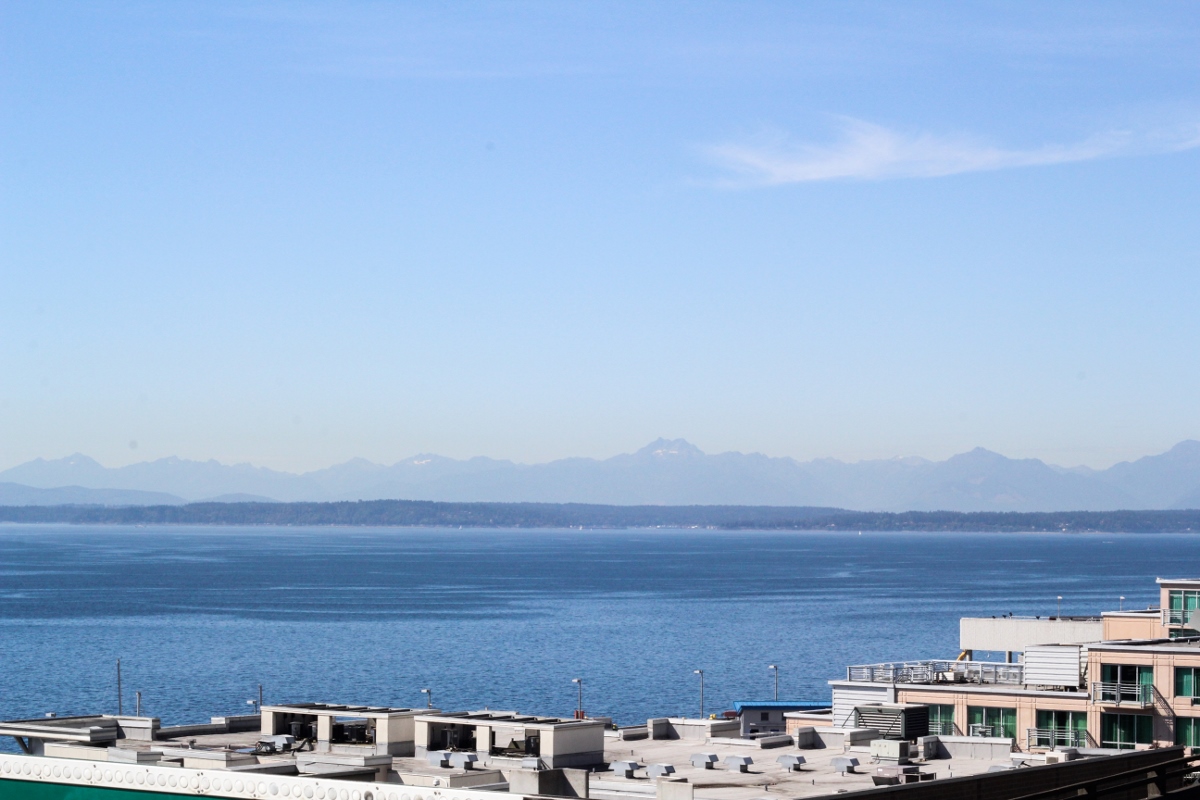 This year's International Food Blogger Conference in Seattle was the first major blogging conference I've attended. I'd gone to some smaller, local events, but when I saw the price (only $95 for active bloggers) and location (new home of my little brother) of this year's IFBC, I decided it was time to give it a try. Events like this can be overwhelming, so I thought I'd share some thoughts on how to make the most of your experience:
Be friendly. I would not be particularly surprised if someone did a study that said that the majority or bloggers are introverts – I mean, we write things on the internet in our free time. But even if you're super outgoing, walking into a room full of strangers can be daunting. Just remember, you and everyone else in this room have at least one thing in common, and it's an easy conversation starter. Be friendly and introduce yourself to lots of different people. Ask about them, their blogs, the conference, or whatever hot food or blogging news is on your mind. But be genuine – don't introduce yourself only to sell your blog for 5 minutes and walk away.
If you're not naturally friendly, go to the wine events. Or really, go to the wine events whether or not you're outgoing; they're always the most fun. But seriously, there's nothing like putting yourself in a smaller group full of people drinking wine to loosen you up. Case in point: on the bus ride to Ste Michelle Winery this year, I didn't say a word for the whole 30 minutes and began to dread the upcoming weekend. On the way back, I chatted with almost everyone on the bus, and left with lunch plans for the following day.
Don't be cliquey. Once you have all these great new friends, don't decide that you're done meeting people. There's nothing worse than the groups of bloggers who meet three other people in the first hour and spend the rest of the weekend glued at the hip. Spend time with the people you know and like, but do yourself a favor and branch out.
Only do as much as you want to. You don't have to do everything. Yes, you should try and get out of your comfort zone, and yes, you should get as much value as you can out of your hard-earned money, but if you're going to be miserably tired in a session or just aren't interested in any of the topics? Skip it. And don't feel bad about it.
Be smart when you talk to brands. When you approach a brand representative, know what you want out of the conversation, and ask them why they are here and how they are hoping to work with bloggers. Surprisingly, I found some brands that weren't really prepared to answer this question, while others had specific reasons for wanting to build relationships with food bloggers. If you can, segue into a real conversation for at least a few minutes, and don't forget to follow-up a few days later so you're more memorable.
Take time out. If you're getting tired or not having fun, take a break. Go for a run. Explore the city. Head out to take photos on your own. Or just wash TV in bed for a while. You'll come back to the sessions rejuvenated and actually wanting to talk to people again.
Don't go swag crazy. Especially if you're flying. It can be easy to get greedy when faced with a room full of goodies, but are you really going to be able to fit 8 bags of chia seeds into your luggage? And do you really want 8 bags of chia seeds, or are you just taking them because everyone else is? I let this situation get away from me a little bit and ended up leaving 90% of my swag with my little brother. Certainly, take what you're interested in, but try not to be too aggressive about it, and leave enough for other bloggers.
Follow-up. Whether it's with brands or with new-found blogger friends, send an email within a few weeks of the conference to follow-up. A twitter follow is nice in the moment, but distinctly forgettable. Especially if you're hoping to work with someone, an email allows you to set up your future relationship, even if you won't end up working together for a few years.
I enjoyed my time at IFBC this year, but I don't think I'll be returning next year. Between the flight, the hotel, and the conference itself, it ended up being a pretty expensive weekend. It's always fun to meet and talk shop with other bloggers, and some of the sessions (particularly Andrew Scrivani's session on food photography) were really educational, but overall, I wish I had learned more. That said, I may still try out some other conferences – I've heard great things about BlogHerFood – and seek out opportunities to make in-person connections with other bloggers.
Note: In order to received the discounted active blogger rate at IFBC, all participating bloggers were required to write three posts about their experience at the conference.
0