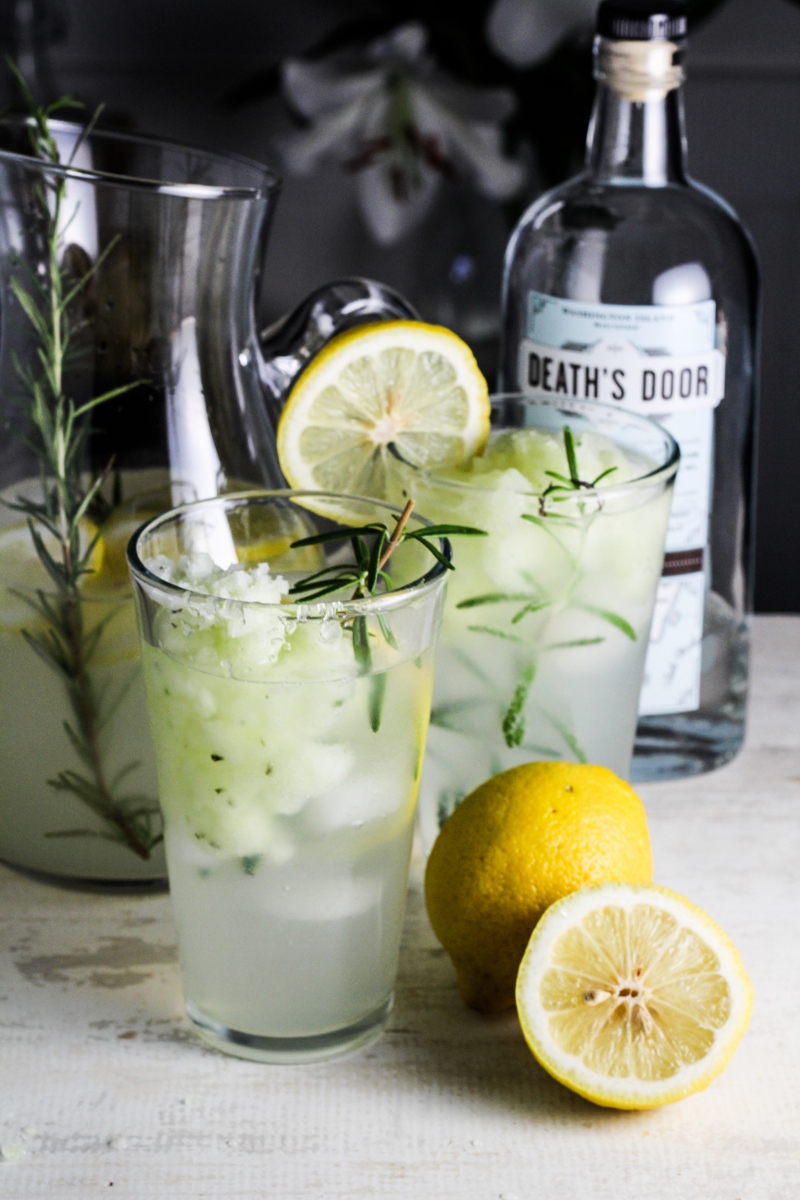 This weekend feels like the first real one I've had in months. Looking back at my calendar, it's clear that it's not just a feeling – since the last week of June, I've either been moving, unpacking, driving, or flying to/from Russia on every single weekend. Not a lot of care-free, lazy summer days in there. But this weekend is different! Which may be why the weekend anticipation hit me so hard Friday afternoon, and I woke up this morning ready to do only things that are happy and relaxing – like making blueberry muffins, going for the first exploratory jog in my new neighborhood, hanging out in the garden, drinking wine with friends, and making up new cocktails to sip on the porch. It doesn't hurt that the weather is absolutely perfect – clear, sunny, just chilly enough to wear a light sweater, a perfect late summer (or early fall!) day.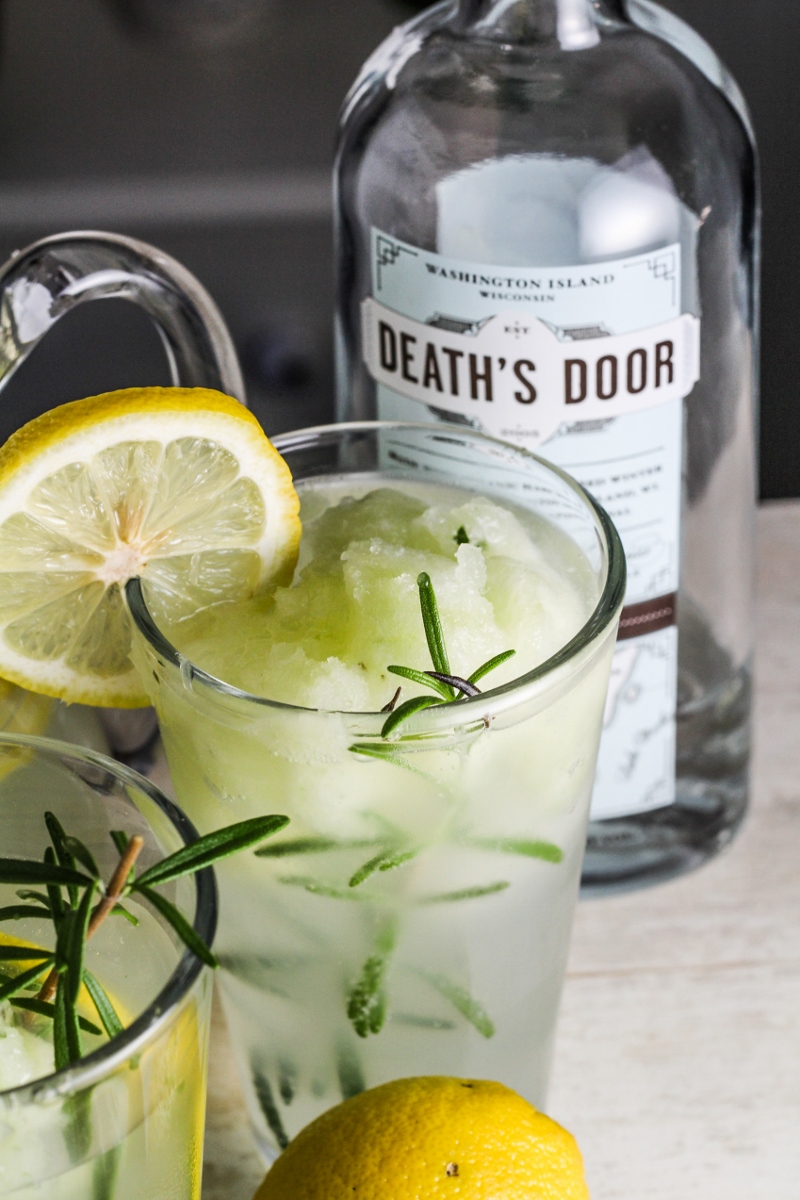 I promised myself I would limit the time I spent glued to the internet, but blogging can be happy and relaxing, too, so I did want to share this fun dessert-cocktail. We've had a huge number of cucumbers come out of our garden, more than we can eat, actually, so I've been trying to think of things to make other than pickles that will allow us to hang on to them longer. I first saw cucumber sorbet in Martha Stewart Living, but Healthy Green Kitchen and Hugh Fearnley-Whittingstall have also published recipes for the vegetal dessert. Inspired by all three recipes, I made a batch of mint-and-gin-laced sorbet to use up some of our mongo-cukes. I decided to float a scoop in my favorite summer refresher – sparkling rosemary lemonade – and to add a shot of gin for good measure. All together, it's a refreshing, super summery, happy way to kick off a weekend.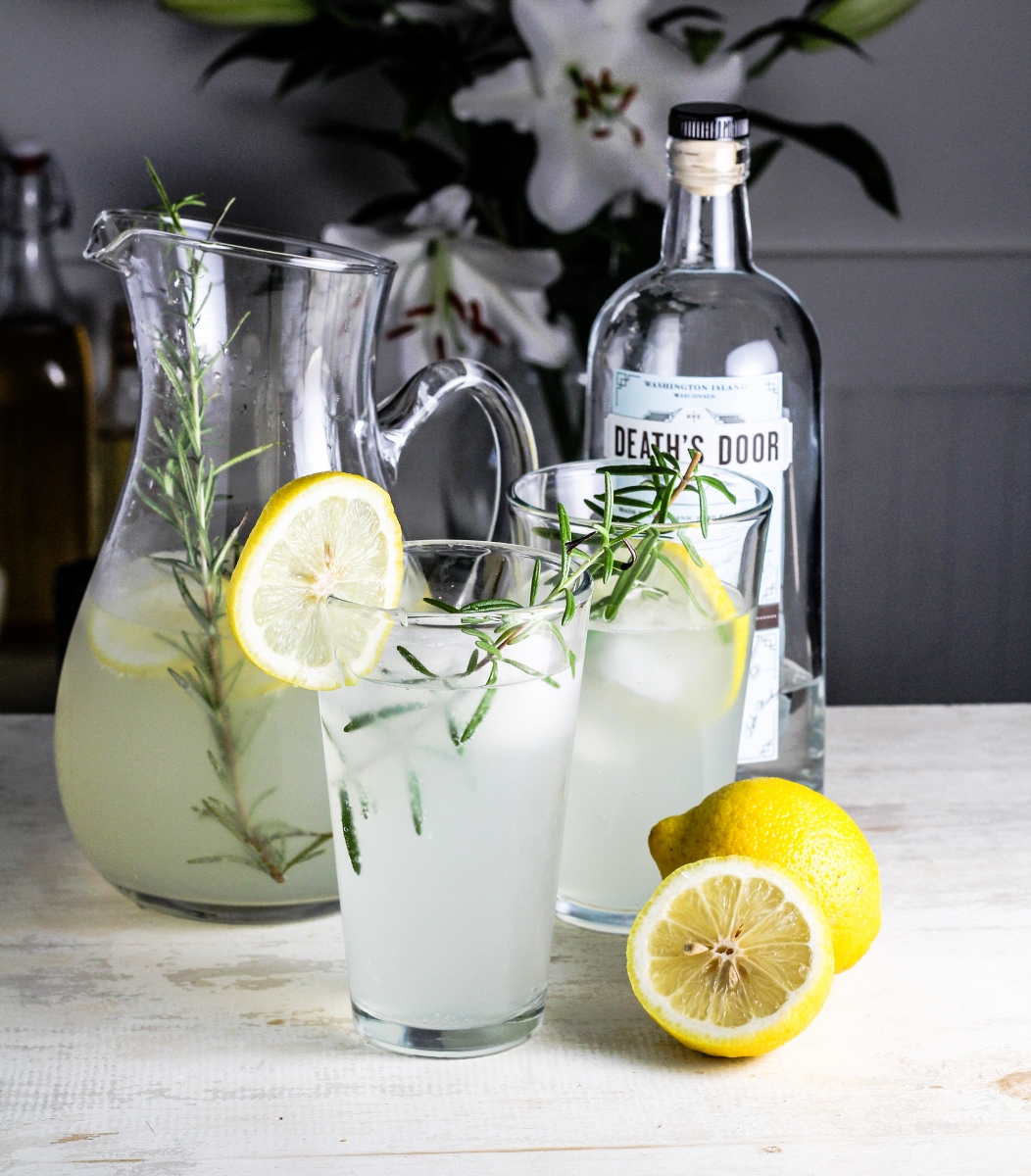 Lemon-Rosemary Gin Fizz
Serves 6.
1 c. sugar

1 c. lemon juice
2-3 sprigs rosemary, plus more for garnish if desired
ice
6 c. chilled seltzer water
6 shots gin
Place sugar, lemon juice, and rosemary in a small saucepan. Bring to a simmer over medium heat, and simmer, stirring, for 1-2 minutes, until sugar is fully dissolved. Remove from heat, cover, and let steep for 15 minutes, then discard the rosemary from the syrup.

Fill a pitcher 1/4 of the way with ice. Add the lemon-rosemary syrup, the chilled seltzer, and the gin, and stir to combine. Pour into tall glasses and garnish with a scoop of cucumber sorbet if desired (recipe below).
Cucumber Sorbet
2/3 c. sugar
2/3 c. water
15-20 small mint leaves
2 large cucumbers, peeled
2 TBS lemon juice
1 TBS gin
Add the sugar and water to a small saucepan and bring to a simmer over medium heat. Stir until the sugar is completely dissolved, then remove from the heat and add the mint leaves. Let steep for ten minutes.

Cut the cucumbers in half lengthwise, and scoop out and discard the seeds. Cut the cucumbers into quarters, and place in a blender.

Add the mint syrup, lemon juice, and gin to the blender with the cucumbers, and blend until the mixture is completely smooth. Chill the mixture for at least one hour, then process in an ice cream maker according to the manufacturer's directions.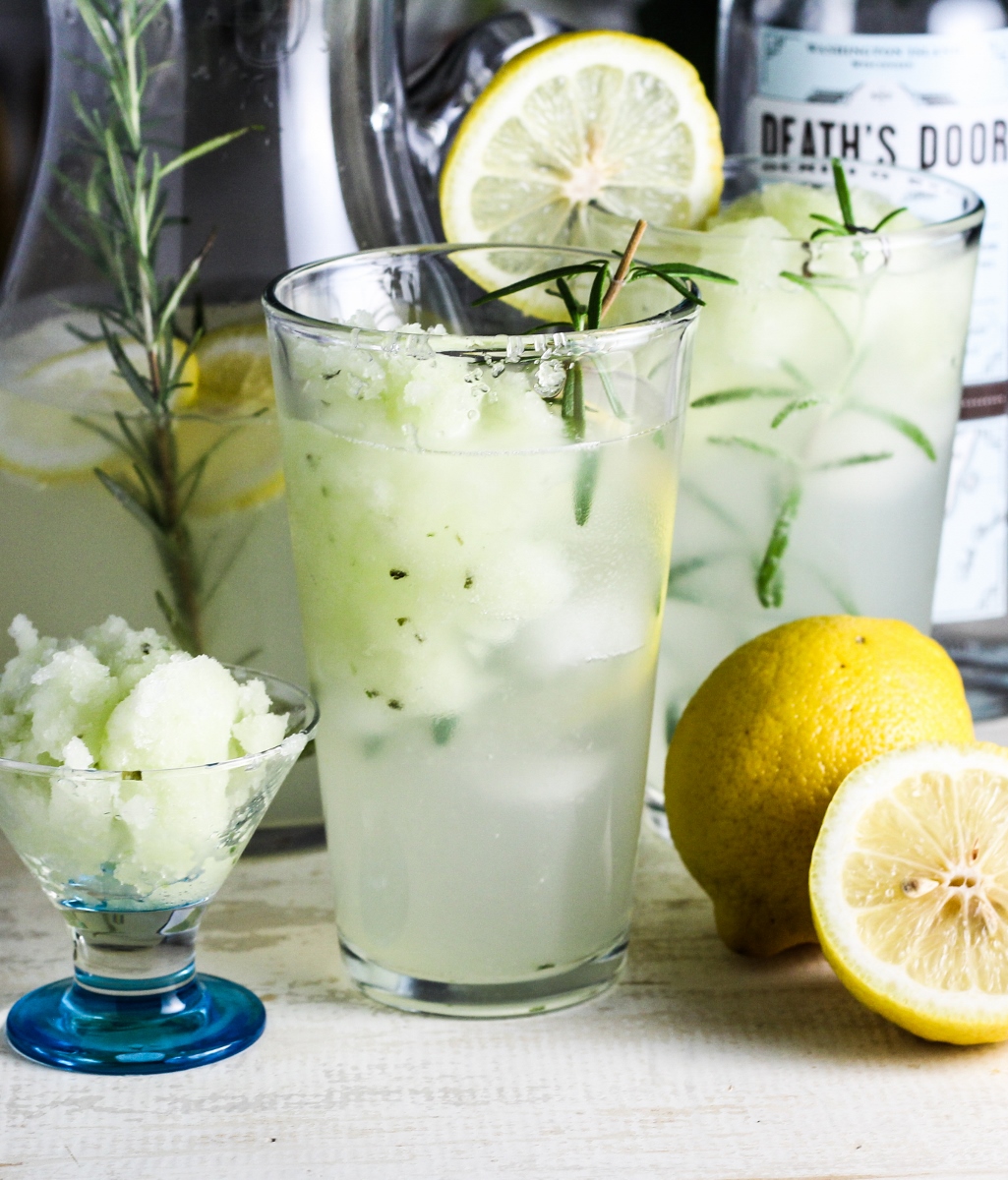 5