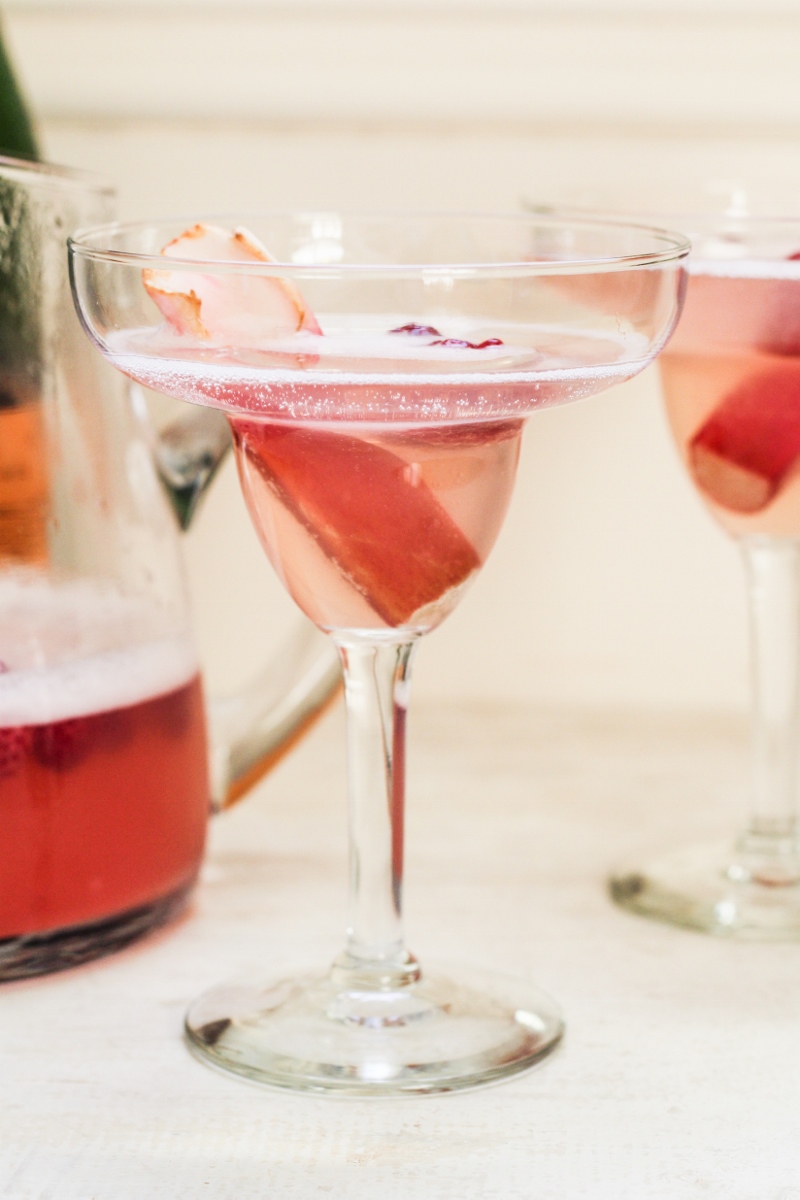 Every year from May to October, I freak out a little bit about making the most of seasonal produce.  And I don't mean freak out in a good way – I mean I stress that I don't get a chance to make every sweet corn recipe I bookmarked on a dreary February morning, and that cherries are only around for a few short weeks. This is probably a symptom of a larger aspect of my personality – the compulsive list-making aspect, most likely – but it seems like it should be an easy thing to resolve. So, this year, I'll be taking a few different ingredients at their peak and dedicating an entire week to showcasing them on the blog. I'll be making new recipes, talking about the way things grow, and sharing recipes from other bloggers. I think it will help me realize all the delicious ways that I am able to use fresh produce – and hopefully it will inspire you to make the most of the season as well.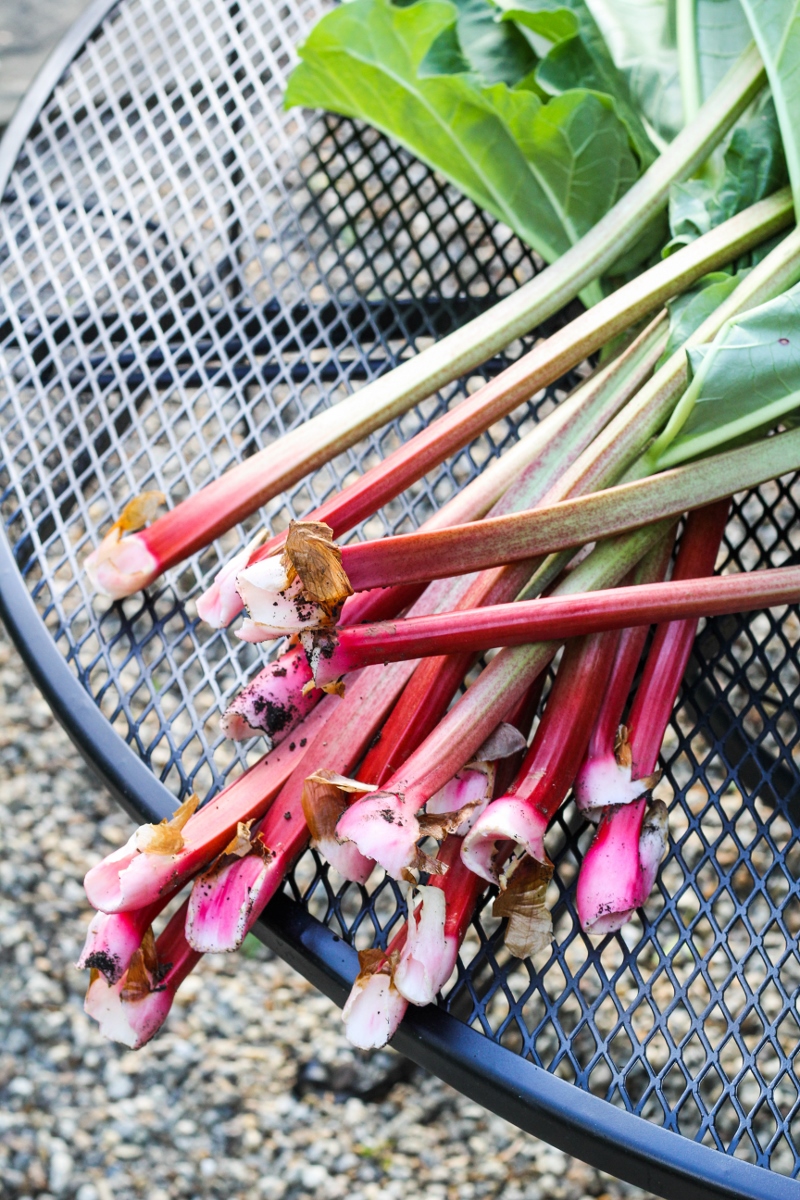 First up: rhubarb. When I think spring, my mind usually jumps right to peas and fava beans and asparagus, but honestly, peas and fava beans aren't really ready until mid-June in our climate, and I think local asparagus might be a myth (I'm exaggerating, but asparagus is not an easy plant to grow). Rhubarb, however, pokes its little pink stalks up as early as the end of March, and by June, it's huge and bushy and ready to be used in all sorts of drinks and cakes and jams.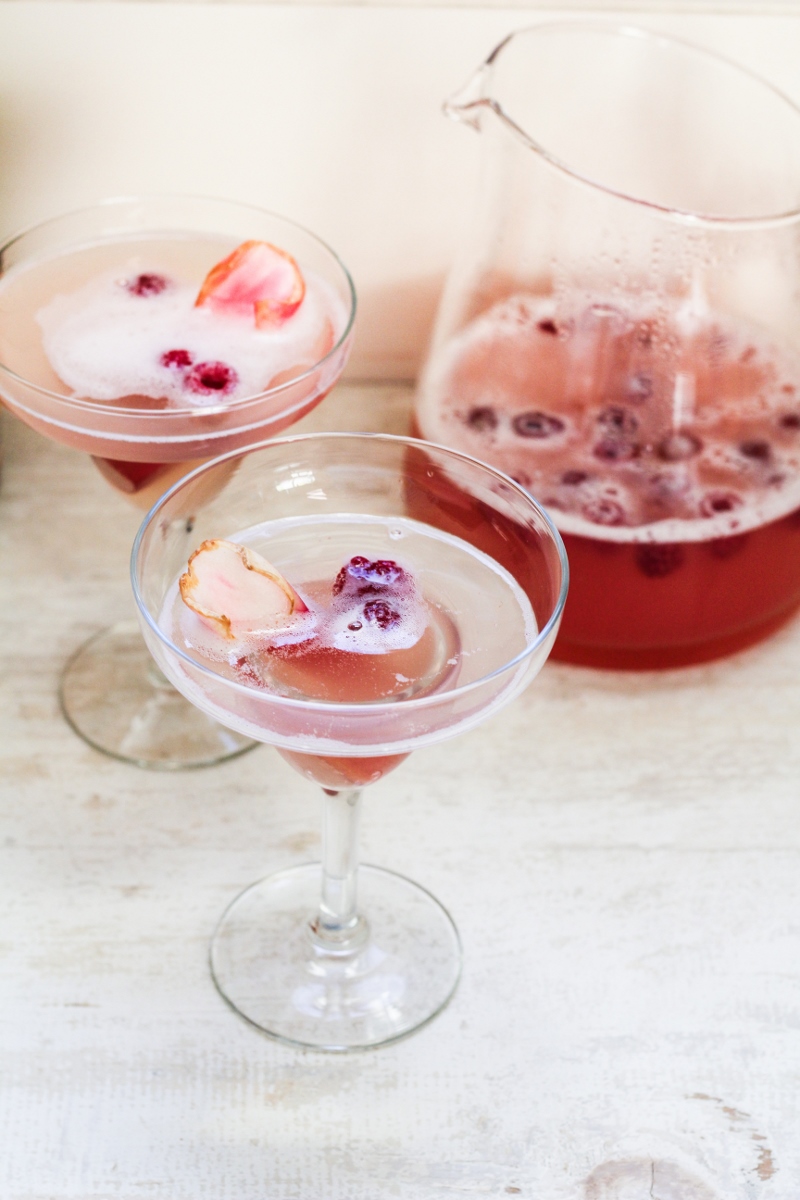 Trevor and I spent five hours this morning working in the garden – thinning plums, weeding strawberries, and digging squash hills. Our reward? Raiding the rhubarb patch, and leaving with three pounds of pretty red stalks to be used in all sorts of treats this week. Since we had a busy afternoon, the first recipe I'm sharing is a simple one, and the perfect thing for the end of a long and happy day – this Rhubarb and Prosecco Spritzer, spiked with a bit of honey, raspberries, and mint. It's not too sweet and not too fruity, with just a hint of rhubarb's tang and a pale pink color. It would make a gorgeous aperitif for a spring dinner party – or you could simply enjoy it on a sunny evening after a great long weekend.
Check back tomorrow for more rhubarb!
Rhubarb Week Part Two: Rhubarb Custard Fool
Rhubarb Week Part Three: Recipe Round-Up from Around the Blogs
Rhubarb Week Part Four: Persian Rhubarb and Beef with Rice
Rhubarb Week Part Five: Rhubarb-Ginger Bars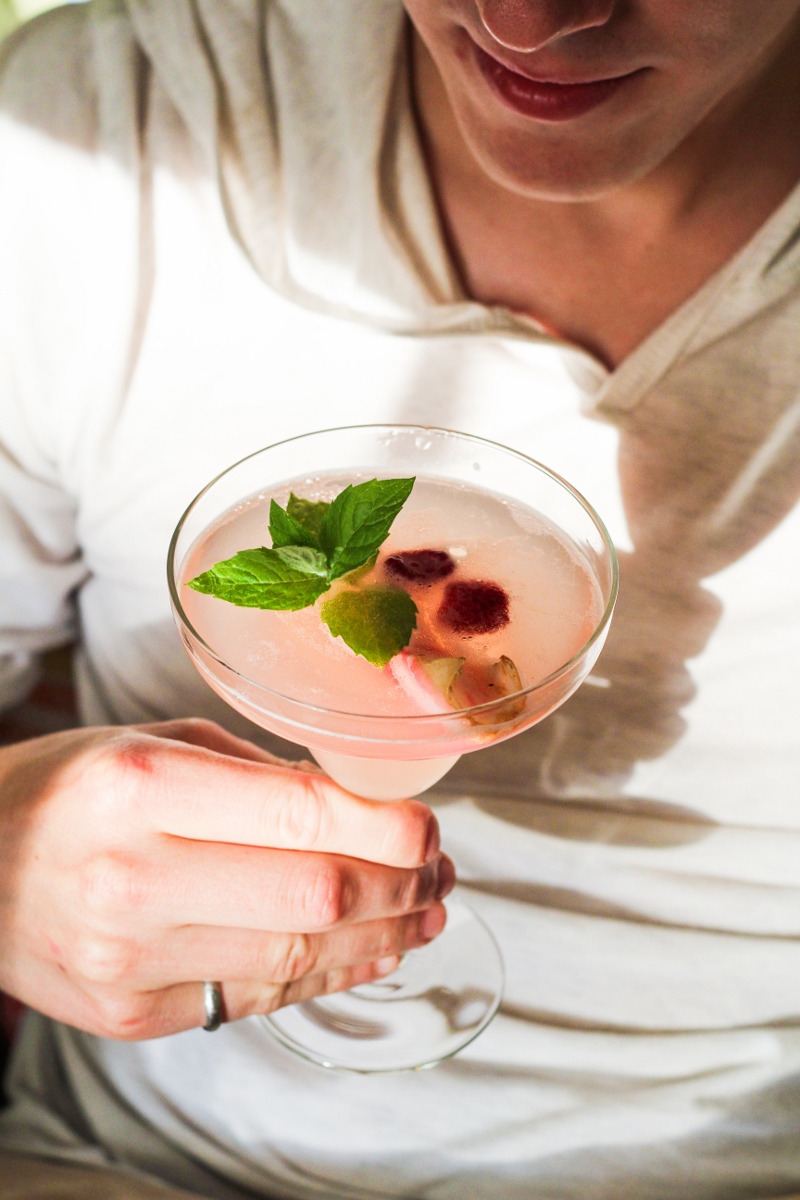 Rhubarb-Prosecco Spritzer
Adapted from Lucid Food. Serves 4-6.
1/2 lb rhubarb (about 4-5 medium sized stalks), plus 1 stalk for garnish

1 cinnamon stick
honey, to taste
1 (750ml) bottle Prosecco, chilled
1/2 c. fresh or frozen raspberries
4-6 sprigs mint
Wash the rhubarb and remove any leaves or brown spots. Slice the stalks into 2 inch lengths and place in a large saucepan with the cinnamon stick. Add water to cover by 1/2 an inch. Bring to a boil over medium-high heat, then immediately lower heat and simmer rhubarb until fruit is soft and water is pink, about 5-7 minutes. Remove from heat.

Pour liquid through a fine mesh strainer or a cheesecloth into a large heatproof bowl, squeezing the fruit pulp to extract as much liquid as possible. Discard the fruit pulp and cinnamon stick. Stir honey into the warm liquid until it is sweet enough for your liking (I used about 3 TBS). Stir the honey until it is fully dissolved. Cover and chill for at least 30 minutes.
Place rhubarb liquid into your serving vessel. Add chilled prosecco and raspberries to the rhubarb liquid. Pour the drink into glasses, and garnish with a small piece of rhubarb and a sprig of mint. Serve chilled.
1