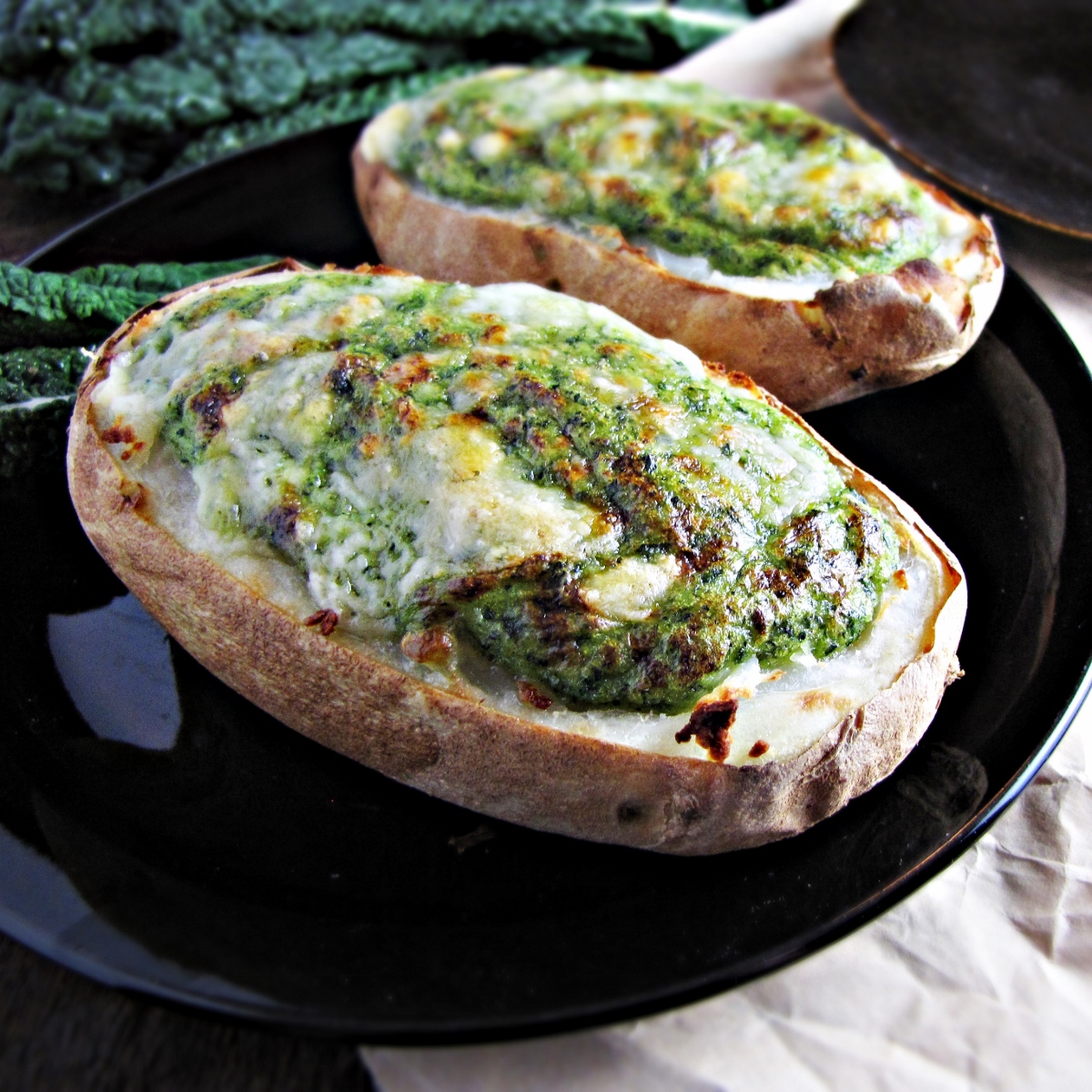 I used to consider baked potatoes a healthy dinner, and one I really loved. Sadly, the past few years of anti-carb diet madness have tainted my love for the potato, and I find myself eating them less often – even though I try hard to ignore fad diets and focus simply on putting nutritious foods in my body (potatoes are nutritious!) and resisting non-nutritious foods, the waters of all the health information out there can be tricky to navigate. In truth, a plain baked potato is a pretty smart dinner choice – it's fairly low in calories, high in fiber, and high in potassium and several vitamins. The problems arise with the toppings – butter, bacon, sour cream, cheddar cheese, guacamole… potatoes love to be eaten with lots of fat, and not always in moderate amounts.
To help return baked potatoes to their rightful pride of place in my dinner rotation without succumbing to the temptation to use them primarily as a vehicle for butter, I came up with this recipe for twice-baked potatoes stuffed with a broccoli and kale filling. After baking, scoop out most of the potato's insides, blend with a little bit of milk, cooked broccoli and blanched kale, stuff it back in the potato, top with a small amount of cheddar, broil, and you have a virtuous baked potato dinner the merits of which it'll be hard to argue with yourself over. You can find the complete recipe over at Greatist.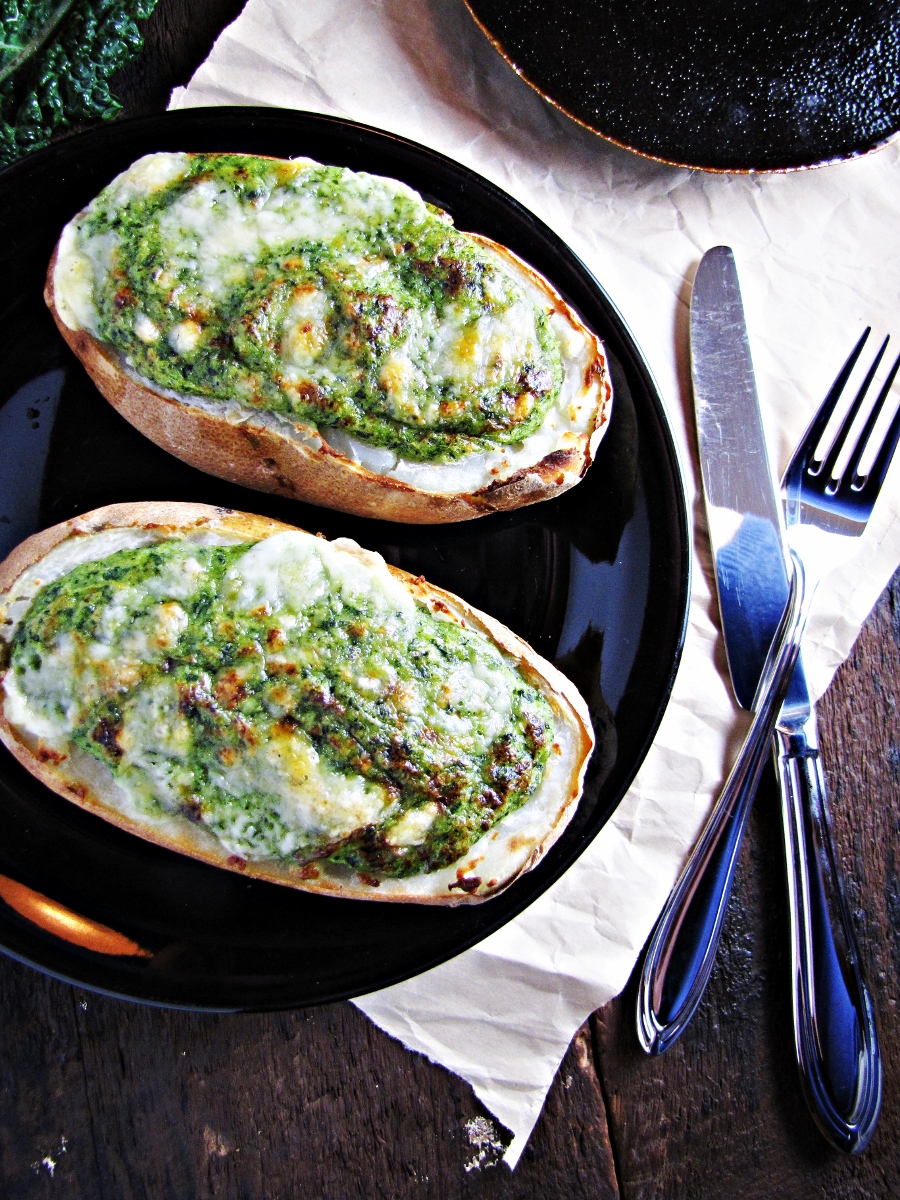 Since we're talking health, I also wanted to give you a quick update on my March Fitness Challenge. If I were a teacher, I'd probably give myself a B- on this effort, maybe a B for following the spirit, if not the letter of the challenge. So far, out of 27 days, I've exercised 21 of them – a 78% success rate. I managed to do the first 10 days in a row without taking a day off, but on the 11th I had a terrible stomachache and just couldn't do it. Then, things got a little spotty, although I'm hoping to finish out this last week strong. Still, I've definitely seen positive effects – I ran my fastest mile (7'29"!) in years at the very end of my run this Sunday, I've been getting back into jump rope and managed to do 30 minutes non-stop with 5 speed pieces built in, and doing the Nike Training Club workouts has definitely started to change the shape of my legs and core. Even when I'm tired, I'm usually glad that I sneak something in. Maybe in April I'll switch things up – 5 days a week for at least 20 minutes? – but I'd like to keep up the pace of my training. I'll keep you posted! Did any of you manage to stick with this this month?
1