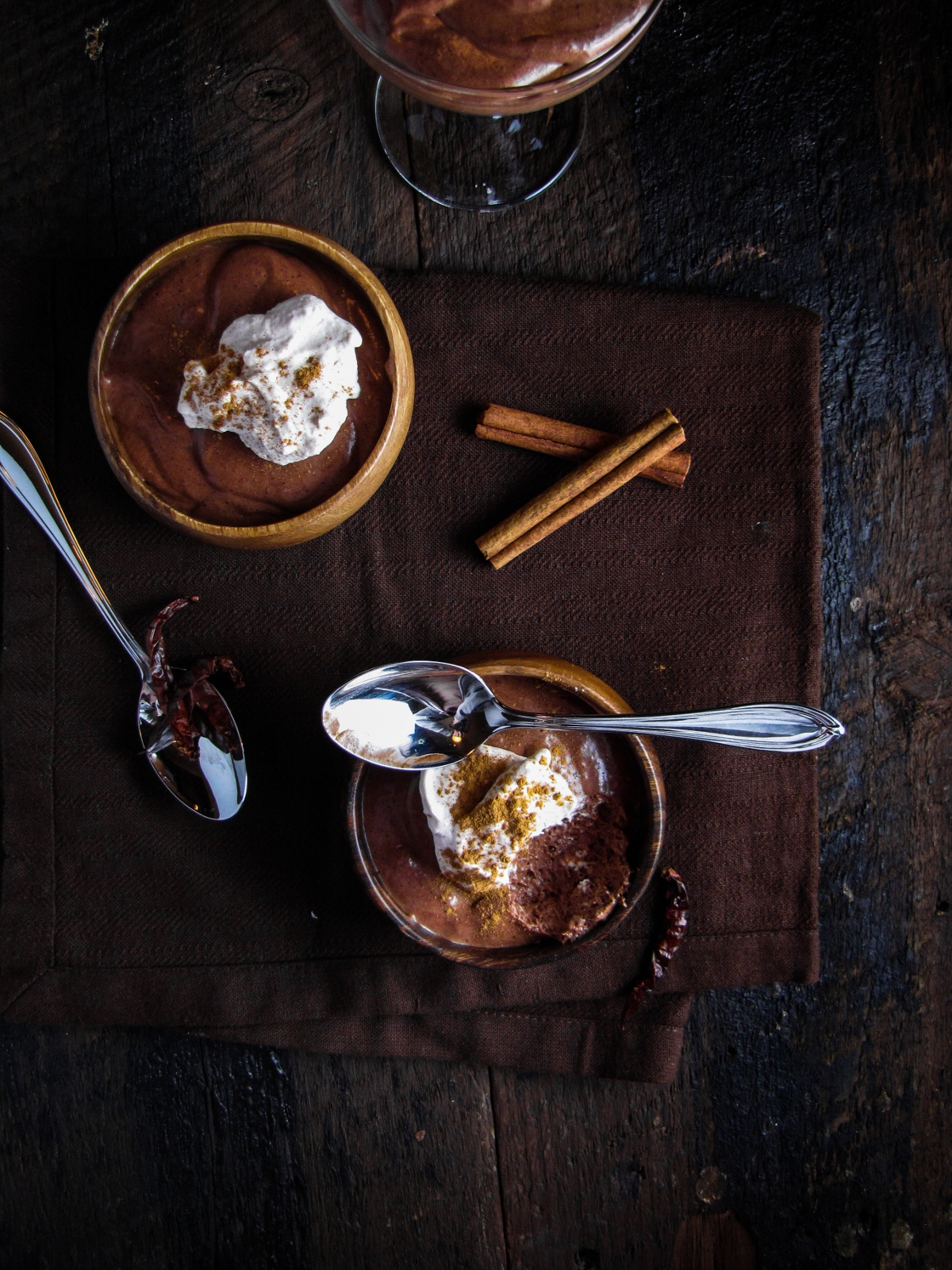 Update: The giveaway is now closed. Congrats to Amy of U Try.It on winning! And thank you everyone for sharing your perfect Valentine's Day dreams… so fun to read.
If you live in Somerville, MA, you've almost definitely heard of Taza Chocolate.  If you live elsewhere in Greater Boston and have ever gone to any event remotely food-related, you've probably heard of Taza Chocolate.  But if you're further afield, you may never have had the delicious experience of eating their stone-ground Mexican chocolate, and so I'm here to share the love, because I really do love Taza's chocolate.  It's different – gritty, not super sweet, and infused with flavors like chipotle and cinnamon and orange – but it's addicting.  Trevor introduced me to it a few years ago and I've gotten more and more excited about it ever since.  Visiting the Taza factory in Somerville has been high on my "to-do in Boston" list since I moved back, and when I finally got around to it (which, admittedly was kind of a while ago at this point…), it was well worth the trip.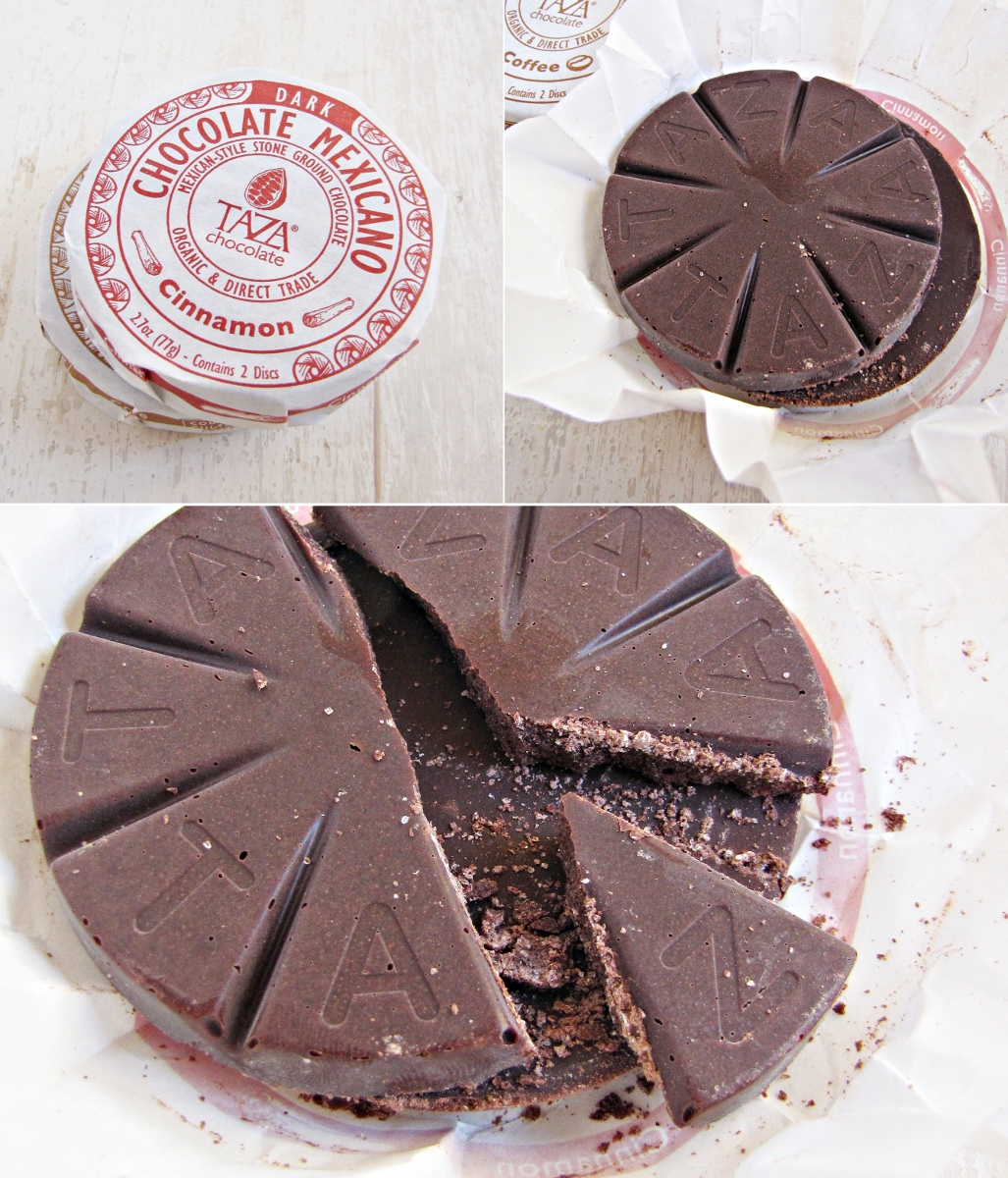 I've been on a decent amount of food tours – to breweries, cheesemakers, cider houses, farms, and restaurant kitchens – and they can definitely be hit or miss.  The Magic Hat Brewery Tour was a disappointment and I learned very little.  Visiting Prodigal Farm in North Carolina was truly fascinating (you can read more about it here).  The Taza tour was way up on my quality scale – honestly, it was one of the most interesting and informative tours I've ever been on, and I'm not just saying that because there was a constant supply of chocolate samples during the tour.  It probably helped that I knew very little about the chocolate making process to start.  Did you know how huge cocoa pods are?  Or that they grow straight from the trunk of the tree?  Or that they turn beautiful colors in the fall?  Just the images of the cocoa trees themselves fascinated me.  Then we moved onto the harvesting, shipping, roasting, winnowing, and grinding processes, and every piece of information was new and exciting.  I don't want to give away their whole tour, in case some of you would like to actually hear it from the Taza people themselves rather than in an overly-excited and garbled form from me, but I will share some of the highlights.  Like that one of the co-founders of Taza spent a year in Oaxaca learning to properly dress the traditional millstones used to grind the chocolate.  Or that their winnowing machine is an old Italian giant they found on a cocoa sourcing trip.  Or that they travel to the countries from which their cocoa beans come every year to pick the best quality beans and make sure the farms they come from are fair.  Or that the difference between European and Mexican chocolate is the addition of milk and a thorough mixing process to smooth it out.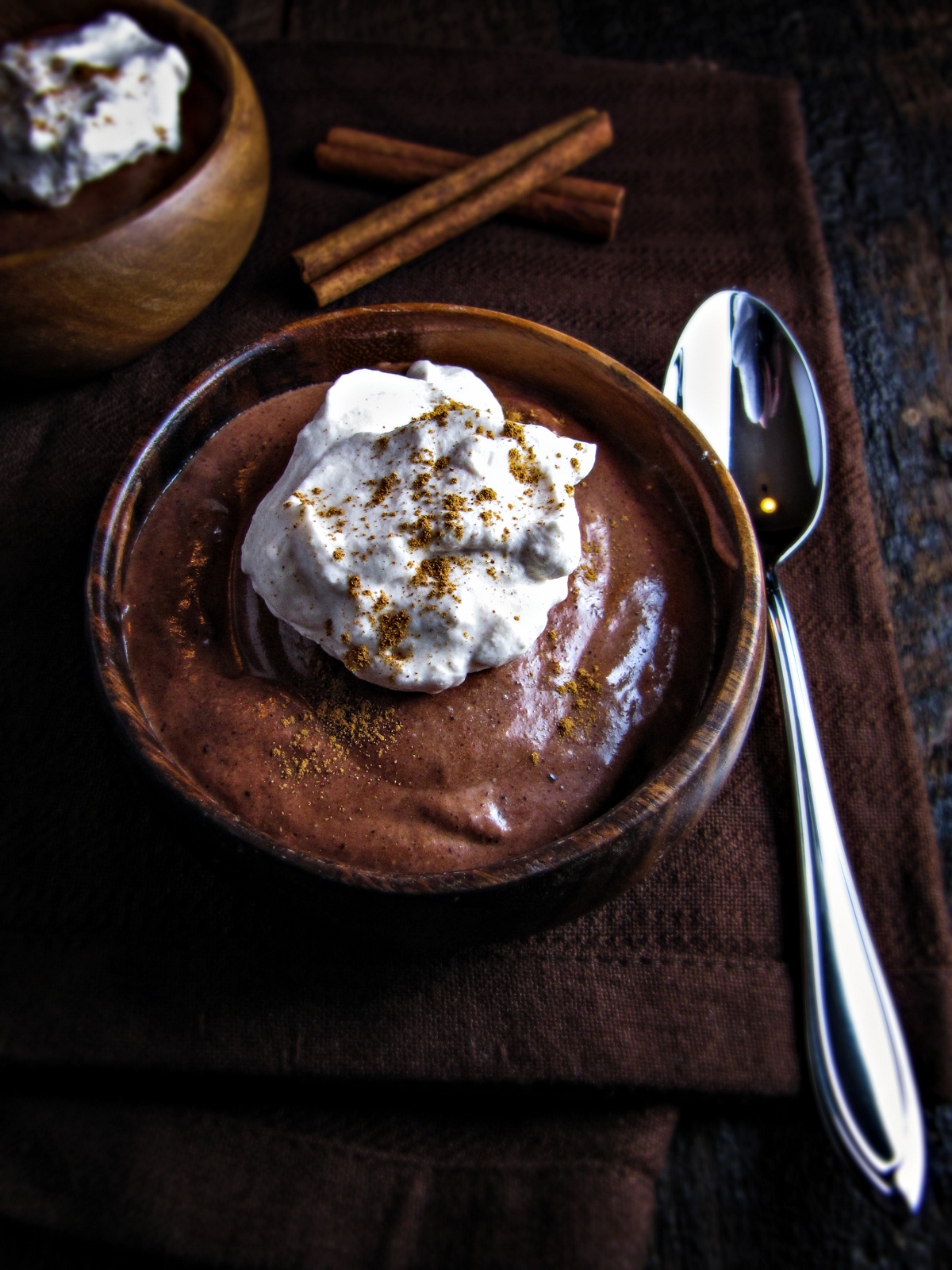 I highly recommend a trip to the factory if you live in the area or are ever visiting. And if you're really looking for the full chocolate experience, Taza offers a week-long trip to Belize every March in which you go through the entire process of making chocolate, from picking cocoa beans to making your own bars (sometimes I really wish I was richer). If a quick jaunt to make chocolate in the jungle isn't in the cards for you this year, either, I have two other things you might enjoy – one, a delicious chocolate mousse recipe, and two, a Taza chocolate giveaway.
Typically I just eat Taza chocolate straight – my favorite flavors are the salt & pepper and the cinnamon – but since we're getting close to Valentine's Day, I thought I'd step my game up and make a Mayan Chocolate Mousse, inspired in equal parts by Food & Wine's Mayan Chocolate Pudding, and Bon Appetit's recent article on the perfect chocolate mousse. I went all out with the cinnamon, using two packs of Taza cinnamon chocolate discs, replacing the espresso with my favorite cinnamon tea, and topping it off with a sweetened cinnamon whipped cream. It came out amazing, if I do say so myself. I really loved that the mousse still held the essence of Taza chocolate, it didn't just taste generically chocolatey. I don't know if I'll even be able to wait until the 14th before making it again…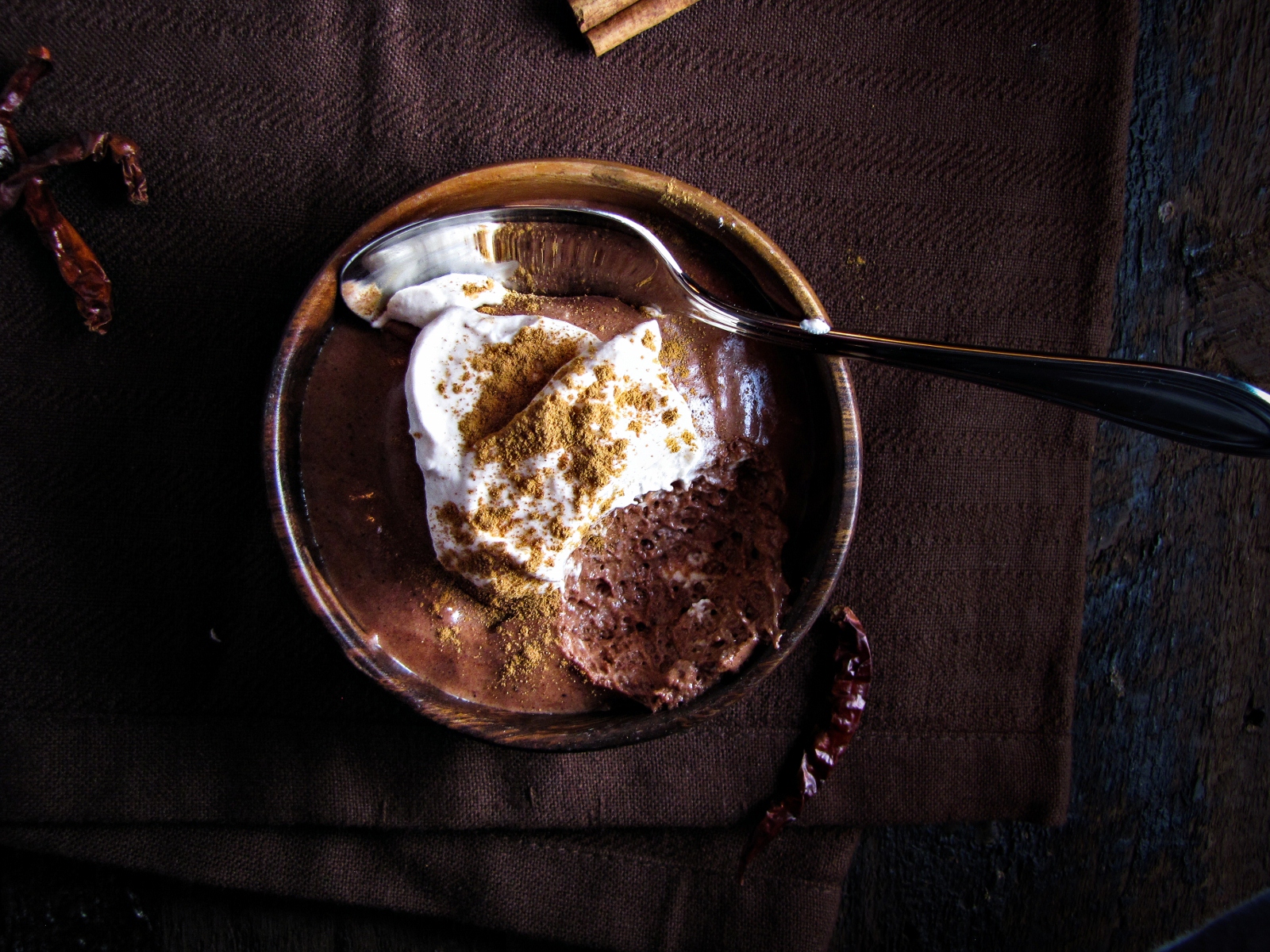 Giveaway Details: Interested in trying Taza chocolate? Enter to win the Chocolate Mexicano Classic Collection, and you can try six of their flavors (a cinnamon disc is included, leaving you just enough to make a portion of this mousse for two…). To enter, leave a comment below telling me how you would spend your ideal Valentine's Day if money wasn't an option. For a second entry, follow both me (@Kitchen_Door) and Taza (@TazaChocolate) on Twitter, and tweet to both of us about the giveaway, then come back and leave me a second comment letting me know you tweeted. The giveaway will close at midnight on Tuesday the 5th, at which point I'll randomly choose a winner. Open to U.S. readers only. If the winner doesn't respond to me within 48 hours of me notifying them they've won, I'll have to pick an alternate winner
P.S. I LOVED reading all your comments about your most memorable Valentine's Day on my last giveaway. It was so fun to hear all the stories!
Disclaimer: Taza is hosting this giveaway, but I discovered the product myself and truly love it, and have not been compensated in any way for writing this post.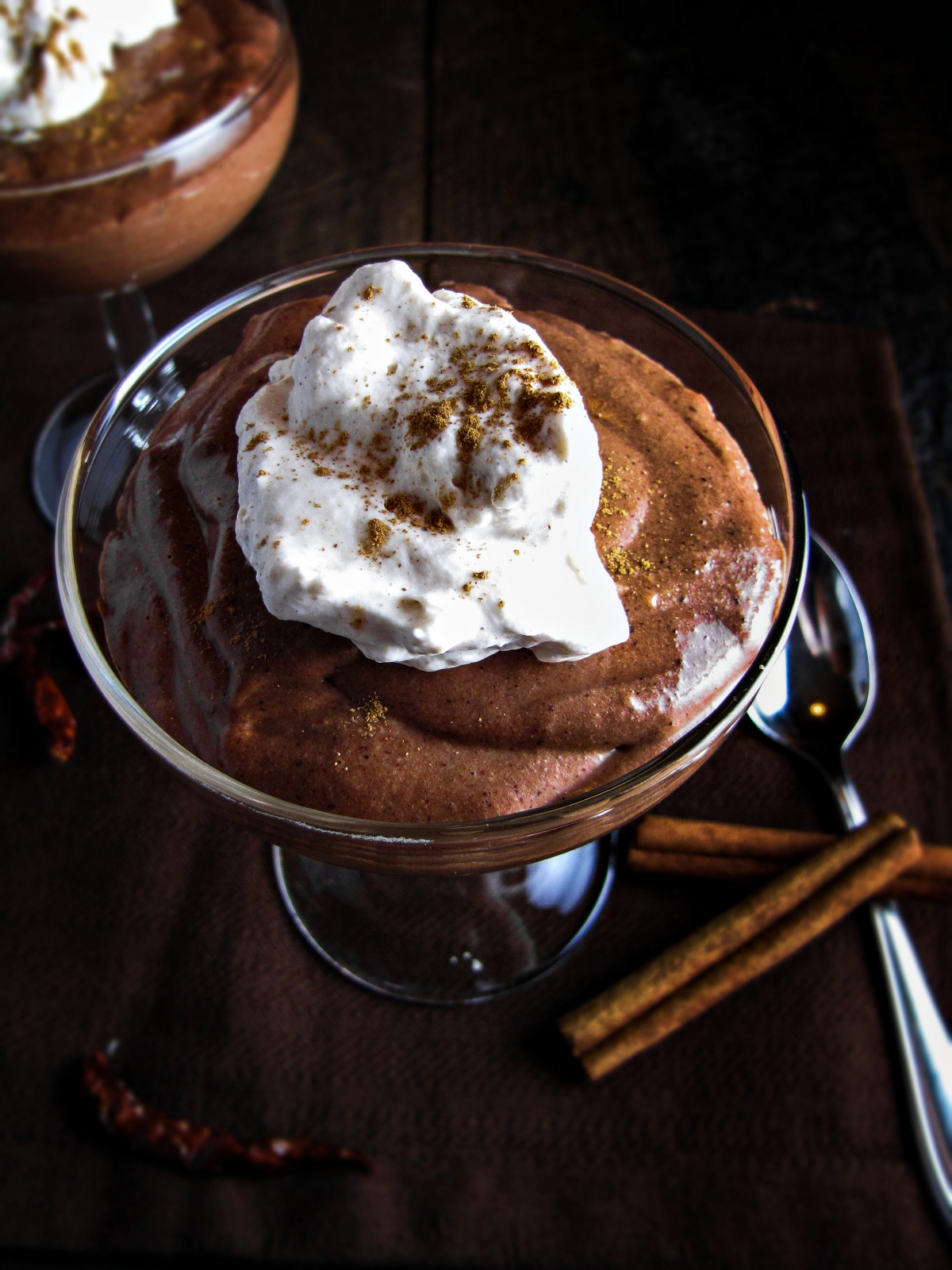 Mayan Chocolate Mousse
Adapted from Bon Appetit and inspired by Food & Wine. Serves 4.
Note: Chocolate Mousse can be a little bit finicky – I accidentally scrambled my first batch of egg yolks! – so carefully follow the instructions provided and make sure your ingredients are at the correct temperatures. If you mess up, don't fret – the end result will be worth trying again!
3/4 c. chilled heavy whipping cream, divided
pinch cream of tartar
2 egg whites, room temperature
4 TBS sugar, divided
4 egg yolks
1/4 c. strong cinnamon tea, at room temperature
1/8 tsp salt
2 packages of cinnamon Taza chocolate, or 5.4 oz. dark chocolate, finely chopped
1/8 tsp cayenne chili powder
1/8 tsp allspice
1/4 tsp cinnamon if using regular chocolate + 1/4 tsp cinnamon for whipped cream
Measure out 1/2 c. of the heavy cream into a medium bowl. Whisk vigorously until foamy, sprinkle with the cream of tartar, then whisk until stiff peaks firm. Cover and chill.
Beat egg whites vigorously until soft peaks form. Sprinkle 1 TBS of the sugar over the top, and continue beating until stiff, shiny peaks form. Set aside.
Bring a large pot of water to a gentle simmer. In a medium metal bowl, or a smaller metal-bottomed pot, whisk together the egg yolks, 2 TBS of the remaining sugar, room temperature tea, and salt. Set the bowl over the simmering water and whisk vigorously until mixture is pale yellow in color and doubled in volume. This will only take about a minute – remove immediately when it's ready (or a second before you think it's ready, as this is where it's easy to accidentally scramble your eggs). Add the finely chopped chocolate and stir until it's melted. If chocolate is not melting, it's OK to set back over the simmering water for intervals of 5-10 seconds while whisking the mixture, but finely chopping the chocolate should remove the need for this. Once chocolate is melted, add the cayenne, allspice and 1/4 tsp cinnamon (if not using cinnamon chocolate) and whisk to incorporate. Let cool to room temperature.
Fold the egg whites into the chocolate mixture in two additions, only folding until just incorporated. Fold in the whipped cream until just incorporated. Divide between four dishes and chill for at least 1 hour.
Just before serving, beat remaining 1/4 c. of heavy cream and 1/4 tsp cinnamon until soft peaks form. Sprinkle with remaining 1 TBS of sugar and whisk to incorporate. Dollop a bit of whipped cream on top of each portion, and serve.
1