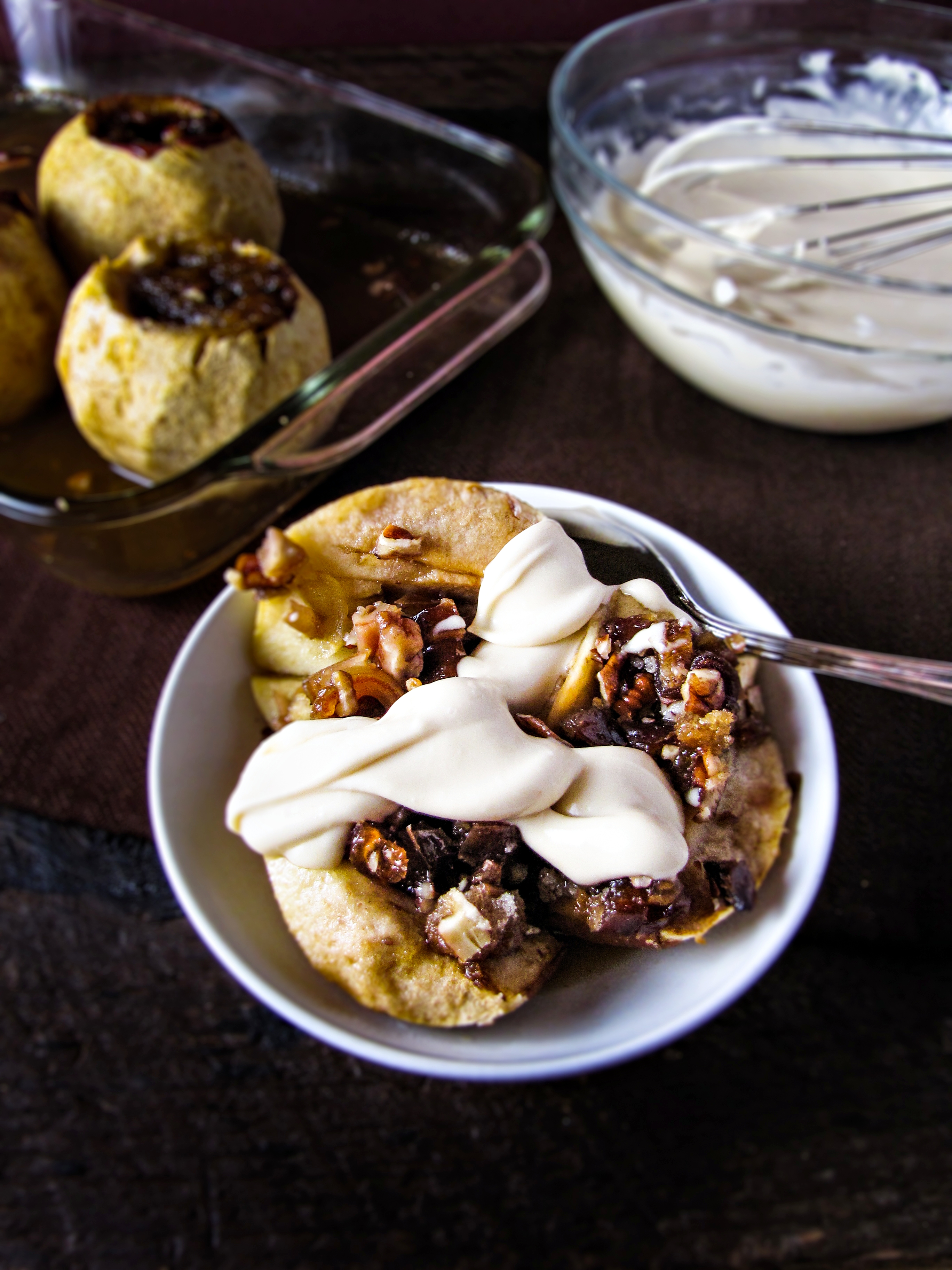 On Monday, I posted the richest, most decadent dessert in my repertoire – Bailey's Chocolate-Chip Cheesecake. It's one of my all-time favorites, which shouldn't be a surprise, coming from a girl who has been known to order a blue cheese salad, followed by pasta carbonara, followed by creme brulee when out to dinner. (Read: I don't know what I'd do with myself if I were lactose intolerant). But even I have limits, and as I was making that cheesecake and actually seeing what 2 pounds of cream cheese looks like in a bowl, I knew I'd have to exercise some self-control. And then atone for my gluttony.
Enter these baked apples. Stuffed with dates and pecans and drizzled with just a touch of maple-flavored mascarpone cream (yes, there's still dairy…), they are significantly lighter than most of the desserts of this season, yet still delicious, festive, and elegant enough to serve to company. And, dare I say it, these might even be healthy enough to have for breakfast. At least on a special occasion. Like a Tuesday.
Head on over to Greatist for the recipe, and check back here on Friday for more Christmas-time treats!
0