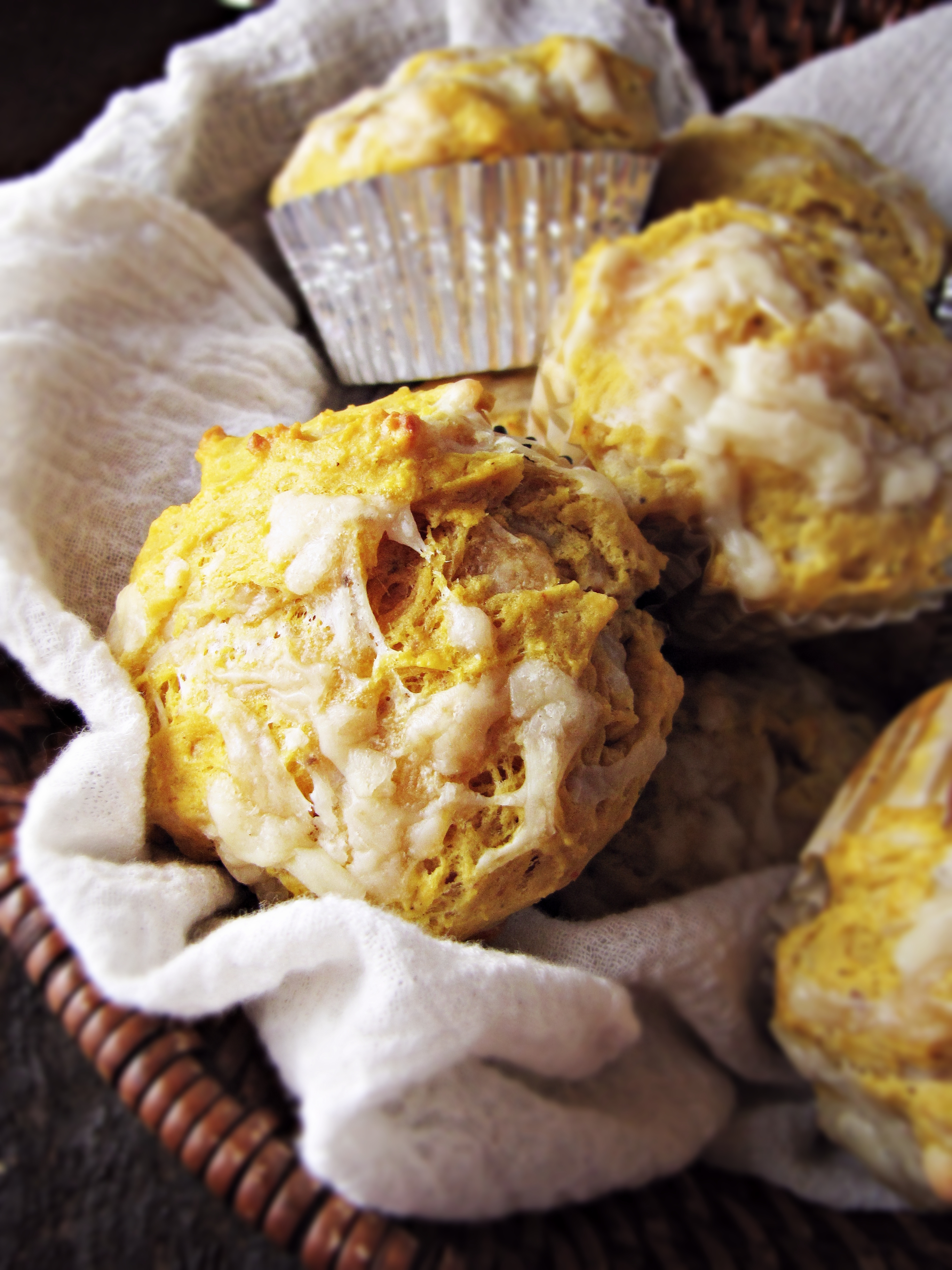 September has gotten off to a really busy start.  (Is it OK to say "start" when you're two thirds of the way through the month??)  Busy in a good way – two trips back down to Durham for recruiting – and for snagging a quick lunch with Marco; a quick weekend in Chicago to run my first ever half marathon and see Steph; a visit from the lovely Phoebe; celebrating the arrival of my friends Dave and Noah in Boston with not one, not two, but three different parties; a tequila-pairing dinner at Lolita with out-of-this-world-good food; visits to Andover to work on the "farm" (more on that soon!); and all the other regular things that make life busy.  I'm not at all complaining, but I am glad that the next few weeks will be a little bit quieter and give me time to enjoy the beginning of my favorite season.
One thing that I've been meaning to do since the beginning of the month is make these muffins.  As soon as that crisp note filled the air and pumpkin beers started to line the shelves of every liquor store, I thought about them.  Sweet and savory at the same time, with just the slightest hint of heat from the cayenne, these might just be my favorite muffins ever.  (Well, maybe not better than my mom's pumpkin muffins… I don't think I've ever eaten less than four of those in a sitting.  Hey, they're small.  I should get the recipe for you guys.)  These are great either for breakfast – I've even used them as the "sandwich" around a fried egg – or for a mid-afternoon snack, with a hot cup of coffee.  The recipe is adapted from Baked Explorations, and makes me think that Matt Lewis and Renato Poliafito might just be geniuses.  In fact, now that it is decidedly baking season again (my coworkers are gonna be so excited), I'm hoping to try a few new recipes from this gem of a book.  Caramel apple cake, anyone?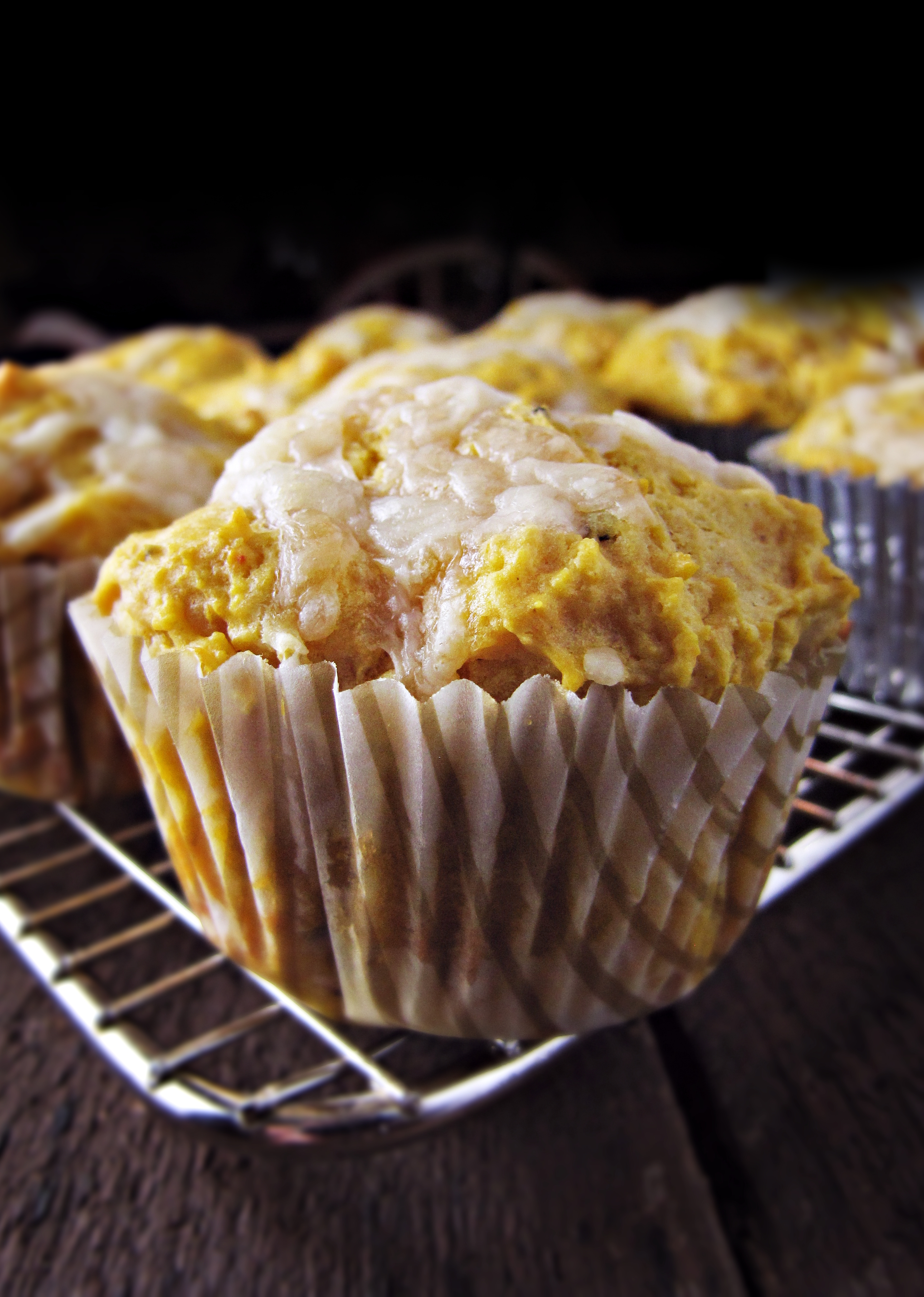 Pumpkin Cheddar Muffins
Adapted slightly from Baked Explorations.  Makes 12 muffins.
1 c. canned pumpkin puree
3 TBS sour cream
2 eggs
1 stick butter, melted, then cooled slightly
2 c. flour
1 tsp black pepper
1 1/2 tsp baking powder
1/4 tsp cayenne
1/2 c. brown sugar
5 oz. extra sharp or raw milk cheddar cheese, grated
Preheat the oven to 375°F.  Line muffin tin with paper muffin liners and set aside.
Mix together pumpkin and sour cream until evenly combined.  Whisk in eggs and butter until mixture is smooth, and set aside.
Whisk together flour, pepper, baking powder and cayenne until evenly combined.  Whisk in brown sugar, then pour wet ingredients into dry and stir to combine.  Batter will be fairly thick, not runny.  Stir in 3/4 of the grated cheese.
Spoon batter into muffin cups, filling to the top.  Sprinkle each muffin with some of the remaining cheese.  Bake for 17-20 minutes, until golden-brown on top and a toothpick inserted into the middle comes out clean of any batter (it may have melty cheese on it, but you don't want still wet batter).  Let cool for 5 minutes, then remove from pan.  Serve warm!
21