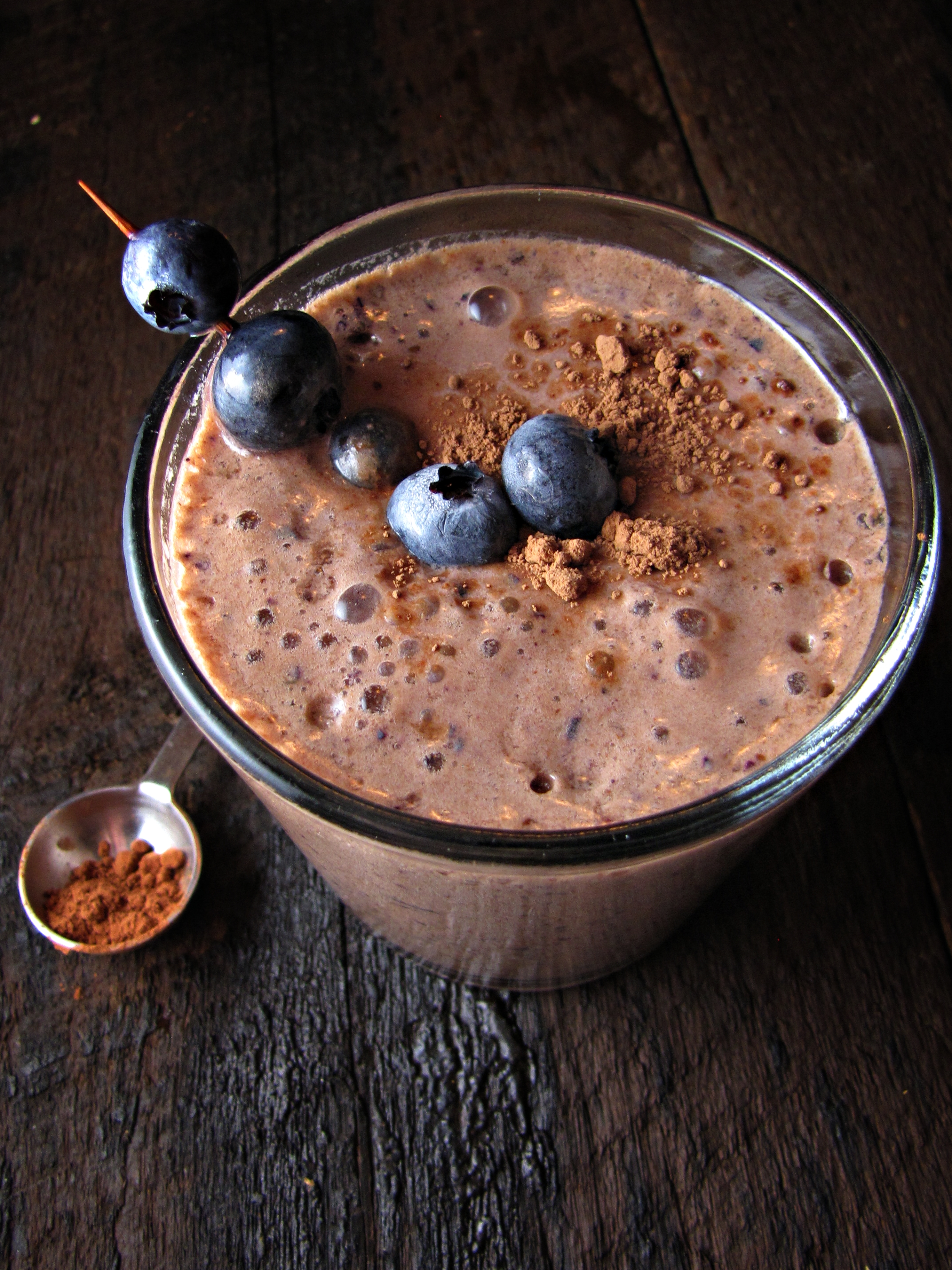 When the folks over at Greatist asked if I'd be interested in coming up with a healthified version of a chocolate milkshake to celebrate National Chocolate Milkshake Day, this recipe immediately popped into my head.  From Lucid Food, which I reviewed earlier this year, this "surprisingly refreshing" (to quote the bf) drink manages to mimic a chocolate milkshake without the primary ingredient – chocolate ice cream.  Instead, it uses cocoa powder and skim milk for a super chocolaty milk base, made frothy and cold by the addition of frozen blueberries.  Chocolate and blueberries may not be a classic combination, but I'm a fan, as evidenced by this chocolate and blueberry galette I made a few years ago.  Finished off with cinnamon, nutmeg, vanilla, and a touch of maple syrup, this smoothie makes a perfect healthy dessert or post-workout treat.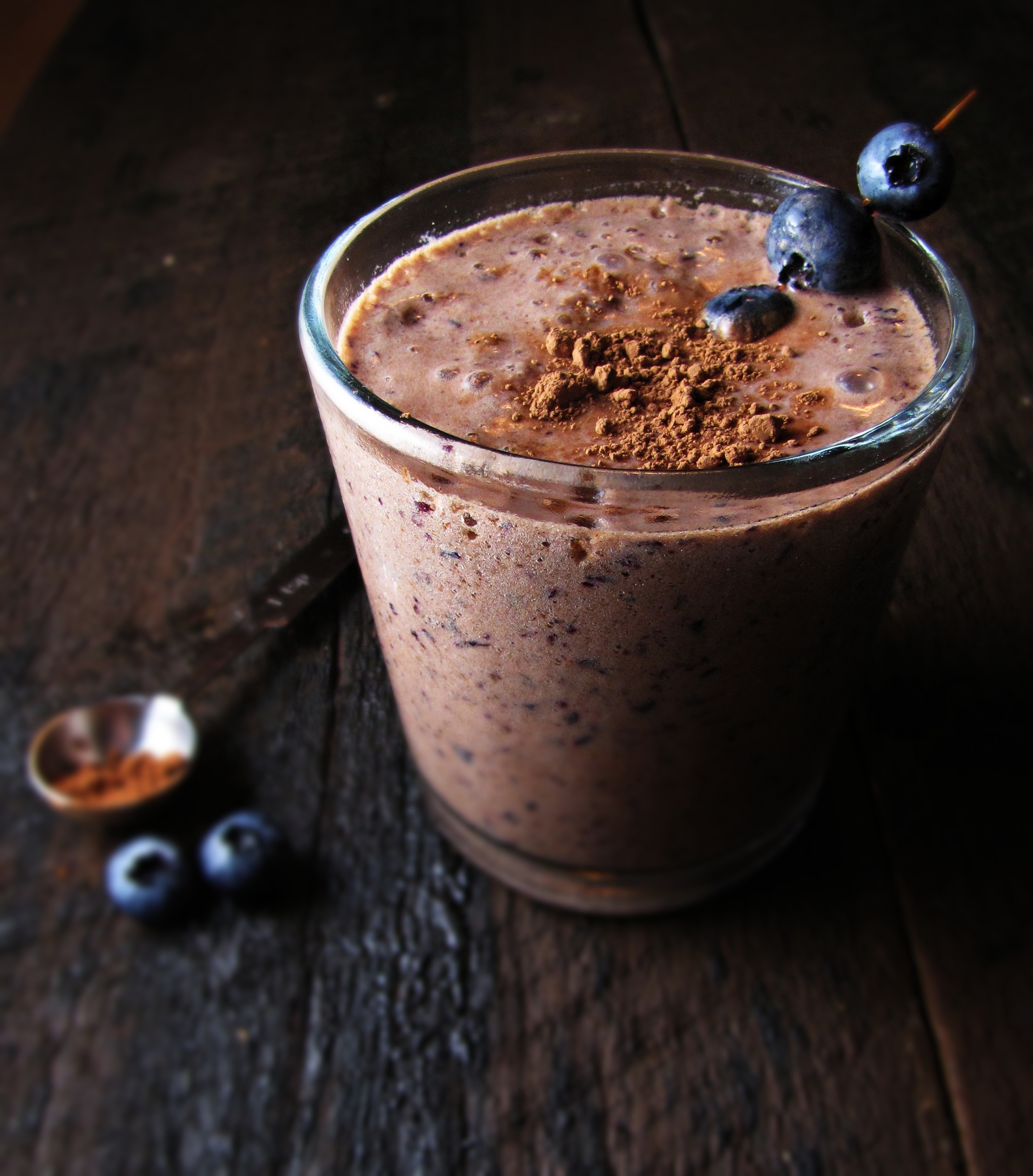 In other healthy, Greatist-worthy news, I finished my first half-marathon this past weekend!  Given that I only had 6 weeks to train, I'm quite proud of myself (and Trevor too).  Point of pride number one – I finished, and I only walked for about a minute, less than on any of my (much shorter) training runs.  Point of pride number two – my time, 2:03:51, was way faster than expected, and not too shabby at all.  It helped that I ran the first 7 miles with Trevor, and also that it was a beautiful, slightly breezy morning running up Lakeshore Drive with stunning views of Chicago just after sunrise.  I won't lie, the last few miles felt like they took a year, my brain buzzing with that singular focus that exhaustion brings and my lower shins and knees twinging with every step, but I did it!  The next challenge?  Keeping up my mileage base and staying injury-free so I can do even better at the Newburyport half I'm running with my mom in 2 months.  Also losing 10 pounds so that I can be just that much faster.  You'd think that it would be super easy to lose weight when you more than double the amount of running you're doing every week – it's not.  Maybe the trick is swapping out the post long-run Sunday brunch for something lighter – perhaps a chocolate blueberry smoothie?  I'll keep you posted.
Head on over to Greatist for the smoothie recipe.  And while you're over there, let me know if you find any half-marathon training inspiration!